The very thought of a plumbing problem is enough to drive fear into the hearts of the average Joe!

And when we have these plumbing emergencies, we almost always turn to the trusty plumbing companies around our locality for help!
During those times of crisis, we can rest easy knowing that the professionals have arrived to take care of the problem, a bit like Popeye here.

But it takes more than just great skill and professionalism to successfully drive and grow your plumbing business to greater heights.
According to case studies by Polianna, people searched for plumbing services using keywords like "emergency plumber" over 40,500 times in the time frame they studied. This is not even including searches like "plumbing services near me" and "24/7 plumber"!
This is a huge chunk of prospective customers that your plumbing business can simply not afford to miss out on in this day and age.
So, we've put together 15 simple steps that you can begin today to get started on your plumbing digital marketing strategy.
Even if you're an experienced player in this game, you're sure to find a new idea here.
15 Simple Steps Sure To Take Your Plumbing Business to the Next Level
Follow these steps to get a complete guide to all your plumbing marketing strategies.
If you've already done some of the steps, read further along to find new ideas that may just inspire your next plumbing marketing digital strategy!
1. Get a 'Google My Business' listing
The first and most basic step is a no-brainer! If you haven't done this already, you should do this ASAP.
Create a thorough and detailed Google My Business (GMB) listing. It'll look something like this when you're done:

So, the basic advantage of keeping your Google My Business listing up to date and polished is getting more leads.
Whenever someone searches for a plumber in their area, your business is likely to show up on the list.
But I'm sure you're asking — how do I get my business to the top of the list? Apart from paid ads, which we will discuss later, there's quite a bit you can do, actually.
Just head to google.com/business/ and use your business email to launch your GMB account.
Here are the important form fields and components to give your GMB listing a better chance:
Your Plumbing company's name
Links to your website
Complete address
Email IDs of relevant stakeholders
Contact numbers
Operating hours
Latest photos
A Short bio of your company
Adding your key attributes in the "attributes" section
In addition to all the fields above, try to gather some videos related to your business as well. Do not leave any form field blank if you can help it.
And take some time to really think about what values your company stands for before writing the bio for your company. What makes you different from other companies out there?
You can also get started on the question & answer section by starting off with some owner-generated questions. This will get the ball rolling for customer-generated questions as time goes on.

2. Redesign your website and optimize it for mobile
Your website is like an online display of your skills, reviews, and services. This is the first thing your prospects will see … and you know what they say about first impressions!
Making sure your website is up to date and functional will go a long way in securing your leads. To design a great website, think of it from the customer's perspective. The are going to be asking stuff like
Does this plumbing company service my area?
Does this company offer 24/7 services?
Can this company solve my issue?
How can I contact the company?
These questions should be answered clearly and briefly in your home page itself!
Another important step is to optimize your website for mobiles and tablets. Let me explain why this is so crucial for your plumbing business to thrive.
According to a study by Adobe, mobile pages that are just 1 second faster experience up to a 27% increase in lead conversion rates!
The same study found that 8 out of 10 customers will stop engaging if the website isn't optimized for their device.
Not only this, you can also consider having a chatbot for your website to help prospects who may want to contact you. Further, ensure that you also have a section where you clearly lay out all the different services you offer.

This is a great example of what a good plumbing company website could look like. There are multiple call-to-action (CTA) buttons highlighted in yellow, and it answers every single question we mentioned above.
Another important step here is optimizing the SEO for your content. This is an important step that you cannot afford to miss.
3. List all your rave reviews on the website
Reviews, reviews, reviews! They are your best friends if you want to take your business to the next level.
Gather all the good reviews you've made over the years and display them on your website. This not only builds credibility, but it can also highlight some of the unique selling points (USPs) for your company.
For instance, is your company known to provide great prices for your services? Or are you guys known to be always prompt with your time? Highlight reviews that really tie in with the values associated with your brand.
In addition to this, you can also list any awards or achievements you may have gotten over the years. This too will help boost your credibility. Get creative with how you present your reviews as well.

Read also: Five Reasons To Invest In Happy Customers
4. Ask your happy customers for Google reviews
Now, not all your customer would have the time and energy to go through your website.
Some of them may just look through Google for reviews and decide who they want to hire based on that alone. So, in addition to some selected reviews on your website, it is equally important to have great reviews on Google.
The summary of your reviews will show up on Google like this and will be visible to everyone.

You can reach out to loyal customers and request them to add a review on Google after your services as done. Most of them would be happy to!
In addition, you can also use the services like Review Us Now to send out bulk emails to your client base and get optimized reviews at a quicker pace.
Remember, the more 5-star reviews you get, the more you boost your credibility!
Read also: Five-Star Reviews: What Does It Take to Get High Marks from Your Audience?
5. Start a well-targeted email marketing campaign
As you may already know, a well-targeted Email marketing campaign can really boost your conversion rates!
According to case studies by the company Blue Corona, 44% of the people surveyed said that they made at least one purchase based on promotional emails over the past year!
This is no small number, considering how many promotional emails we all get on a daily basis. So, it's important to avoid overdoing your email campaign as well. The key, as always, is the right balance.
Here are some key points to remember as you create your plumbing email marketing strategy:
First, have a clear plan about the kind of emails you want to send, and the frequency of the emails. For example, you could send out a newsletter once a month, followed by one or two promotional Emails with referral codes or seasonal discount codes.
Make really good content for your emails. This really goes without saying. The better your emails read, the more leads you will be able to nurture.
Try to personalize emails as much as possible. You can also use services like EngageBay email marketing solutions, which will provide you with easy-to-edit Email templates, and live tracking of your email marketing statistics.
Consider running some A/B testing for your email marketing campaign. This will help you figure out what images, content, and frequency of emails would strike the right rapport with your prospects.
6. Invest in Google Ads
If you haven't already been doing this, you need to start!
Giants like Google offer pay-per-click (PPC) ads. This means that you can bid on a keyword related to your plumbing company, and pay each time a prospect clicks on your ad.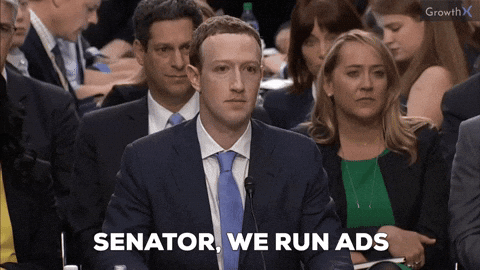 By ensuring that your website SEO is optimized for local searches and keywords, paid advertising is one of the best ways to target a very specific audience.
So, make sure you have some funds in your marketing budget to invest in these paid ads. It is likely to provide a great return on investment for you in the future.
Read also: 10 Remarkable Display Ad Examples and Why They Work
7. Invest in a good call-tracking software
Great call-tracking software is a must if you want to take your plumbing company to greater heights!
This will not only help you to keep track of what your customers are actually saying, it will also help you convert prospects into actual, paying customers.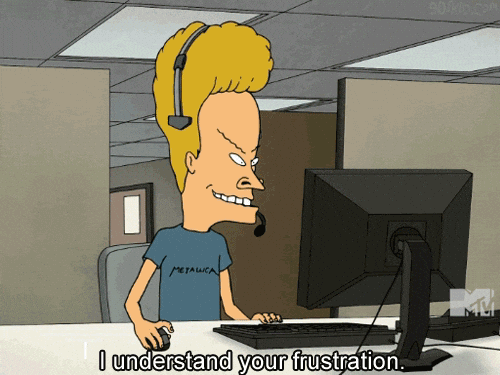 Ideally, your call-tracking software should be able to classify the following aspects of each and every call:
Date, time, location of the customer
Booking status
Any complaints/issues raised
Whether this is a new or repeating customer
A complete call transcript
Customer ratings
Investing in good call-tracking software will help you stay on top of issues in real-time, and can help you train your customer service personnel better in the long run.
8. Ensure great customer service throughout
Look, we have to be honest with you.
If your employees don't treat your customers well, word will definitely get out. And even the best marketers in the world would struggle to sell a product that's not good enough.
A study by BrightLocal found that on average, prospects will read a minimum of 10 reviews before they feel like they can trust a local business!
So, it's absolutely crucial that you provide great customer service right from the time prospects reach out to you until their interaction with you is complete. This will build a lot more momentum for your company in the long run.
Read also: CRM Implementation Guide with Exact Steps
9. Create a credible social media presence
Once you've completed all or some of the steps above, it's time to focus on your plumbing marketing social media strategy!

For plumbing companies, it's important to have a social media presence on Facebook, Instagram, and Twitter. So, start by creating a credible social media profile on all these channels.
Make sure to show off your brand's personality, and post regular content to engage your clients and prospective clients.
Some great content ideas are discussed in the next section, so follow along for some social media plumbing marketing tips.
Read also: Say Aaah … 11 Jaw-dropping Dental Marketing Ideas
10. Offer excellent content on plumbing to showcase your expertise
The content that you put out is one of the biggest arenas where you can display your knowledge and expertise in plumbing.
Ensure that your content — be it social media content or blogs — is optimized with keywords for SEO.

Here are some great content ideas for social media and your blog posts:
Have a DIY, fix-it-yourself section for prospects who want to learn a little bit about plumbing. For instance, you could make blog posts about how clients could fix a leaky sink by themselves! This will boost your credibility.
Have a section where customers can ask their plumbing-related questions. This could be in the carousel section of Instagram or other social media channels like Twitter.
Run social media giveaway contests, where customers have a chance to win coupons or other discounts for your services.
Respond regularly to comments on your social media pages, and share relatable content like memes to get your prospects laughing!
Read also: 10 Creative Sales Memes to Help You Chuckle and Sell More!
11. Take your booking system online
Allow your customers to have the option of scheduling an appointment from your website itself.
Some customers who are in an emergency situation would definitely prefer to call and make an appointment.
But, there may be some clients who would still prefer to book an appointment online. So, make it easy for customers to book an appointment in a way that's convenient and easy for them.
12. Don't underestimate word-of-mouth marketing
While you're starting with your online marketing strategy, we would still encourage you to not forget the power of word-of-mouth marketing.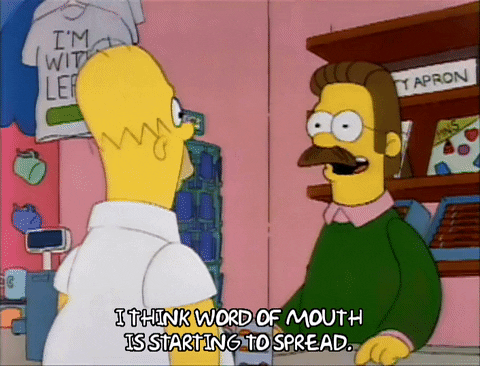 Especially for professional services like plumbing, people still place a lot of trust in you when someone close to them has had a good experience with your company.
So, remember to carry some good ol' fashioned visiting cards and ask your long-term clients to recommend you when their friends or family may need plumbing services.
13. Engage with local communities on social media
As you build a credible online presence, make sure that you are engaging with communities in your area on social media.
For instance, you can join homeowners association groups on Facebook, and interact with prospects on these forums.
You can even feature short videos of the employees who work for you, to give a personal touch to your social media presence. People love people who they are familiar with!
14. Think of new ways to make your plumbing brand stand out

This is a great example of how the right USPs can make your plumbing company brand stand out a little more!
Your brand should have its own personality, and appeal to your target audience. Get as creative as possible, and come up with new ways to showcase what makes your company unique and why people should trust you with their plumbing emergencies.

Ready to elevate your marketing game? Uncover the top powerful marketing strategies in our extensive guide!

15. Include videos in your marketing strategy
A lot of people may not be interested in reading your blogs but would watch a video on a similar topic.
You can always put up short videos showcasing DIY plumbing tips. Apart from that, you can also videos to create a Behind-The-Scenes video for your company. What's it like working there?
Another option is to create "A Day In the Life" videos, where you show your clients what a plumber's day looks like from morning to evening! People are always interested to get to know stuff like that.
Get creative with your videos, and it is sure to help boost your conversion rates as well.
Read also: 17 Tips for Video Marketing Success
16. Keep refining your plumbing marketing strategy
And finally, we have to remind you that it's important to keep fine-tuning your plumbing marketing strategies.
No single strategy can help you if you're unwilling to make regular changes based on your KPIs.
Run regular A/B Testing for all your content and keep trying new tactics to hold the attention of prospects online.
Related article: Get Positive Online Reviews For Your Business, Consistently
Conclusion
We hope this article has been a helpful step-by-step guide on how you can leverage plumbing marketing strategies to make the best of the internet age.
If you liked this article, please share it 🙂
And if you need help automating your marketing, try EngageBay. This is the world's most affordable all-in-one marketing automation tool, and more than 46,500 small business owners are using it already!