When you want to explore and grow in a competitive space, you will definitely need HELP. So, ASK for it. To earn revenue in the digital space, you need to collaborate with external platforms/vendors/websites to promote your business and grow. This is what forms the basis of Affiliate Marketing Programs which is a win-win situation for both partners, if done in the right way. It is not only a growth catalyst for small businesses or entrepreneurs, but also an advantage to be leveraged for bloggers. Let us first understand what is affiliate marketing and how it benefits bloggers.
What is Affiliate Marketing?
Pat Flynn, American entrepreneur, blogger and podcaster known for his website Smart Passive Income has simplified the meaning.
"Affiliate marketing is the process of earning a commission by promoting other people's (or company's) products. You find a product you like, promote it to others and earn a piece of the profit for each sale that you make."
In simple terms, Affiliate Marketing is when you tie up with an external website to promote your product/service and when earn money. In return, they get a commission when someone purchases the product/service from their platform.
Affiliate Marketing is a great way to earn money online and businesses are generating loads of money through this every year. According to a study, affiliate marketing stands next to Google Adsense when it comes to revenue generation online.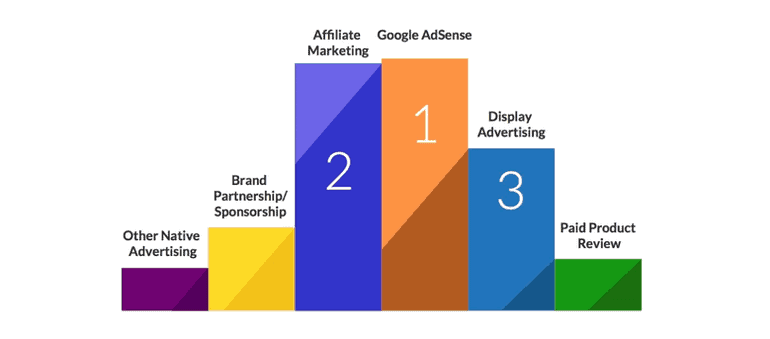 How Affiliate Marketing Works?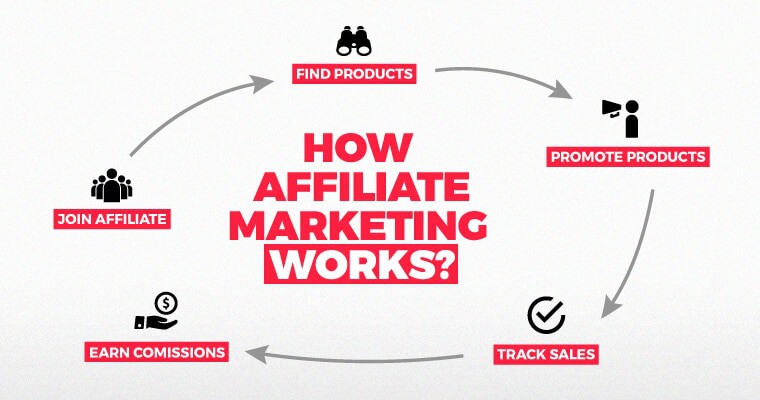 In very simple steps, affiliate marketing can be described as:
Step 1: Joining an affiliate marketing program
Step 2: Selecting a product/service that you want to promote- a unique link is generated for the same
Step 3: Promotion of the affiliate link across social media platform and in the relevant digital space
Step 4: Earning a designated commission for every purchase through the link
There are mostly 4 parties that are involved- the merchant, the network, the publisher and the customer.
The Merchant: This is the creator of the brand, or the seller. They usually have a product or service to promote. Entrepreneurs need to be sure which product or service they want to promote through affiliate marketing program.
The Affiliate: The affiliate, also known as the publisher is responsible for promoting the product or the service of the merchant and urge people to purchase the same. It can be a single individual or an Organization. They need to attract people and convince them about the value of the merchant's product so that they buy through the affiliate link. Every purchase will give them a commission.
The Network: Many do not consider the network as a part of the affiliate marketing equation. However, in many cases, a network becomes very important. It acts as a bridge between the merchant and the affiliate. For example, for an online course, a network like ClickBank or Commission Junction can be involved to take care of the payments and product deliveries.
The Customer: We all know that the customer is the KING. So, as long as they keep buying through affiliate links, both the parties will be in a win-win situation. Sometimes, affiliates keep it transparent and at times, the end customer might not be required to know that are accessing an affiliate link. It is a great way for bloggers to promote through content marketing on another blog or social media platforms.
Ways to earn money through Affiliate Marketing Programs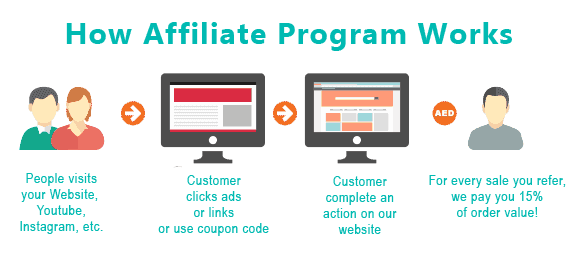 Now, that we understand the process, let us take a look at the various ways in which entrepreneurs or both the merchant and affiliate can earn revenue through this.
Select and Offer
The offer needs to be based on the audience in focus. The offer should be such that it looks attractive to a specific audience or if you are targeting a niche.
Advertise Daily
You can start with a low daily ad spend. Increase your subscribers to that you can reach to more potential buyers.
Increase conversions
The more people land up on to your website, the more are the chances of conversions. So, urge people to visit the landing page and make it attractive to lure more prospects.
Split Test
It is very important to split test all ad copies before they are used. May be minor changes can lead to greater reach and better prospects. Even the traffic sources need to be tried and tested to ensure optimum result.
Use Re-marketing for better ROI
Keep a re-marketing strategy in place to target customers who might have left, and also existing ones for better positioning.
Higher payouts
Ask for higher payouts on your affiliate offer, when you are pushing volumes. If volume and quality is there, you can get a better ROI and networks will also oblige. The more the volume you can push as an affiliate, the more the earnings or discounts you can offer.
Types of Affiliate Marketing
There are various types of affiliate marketing and different ways in you can do that. We will touch upon both the aspects in this section.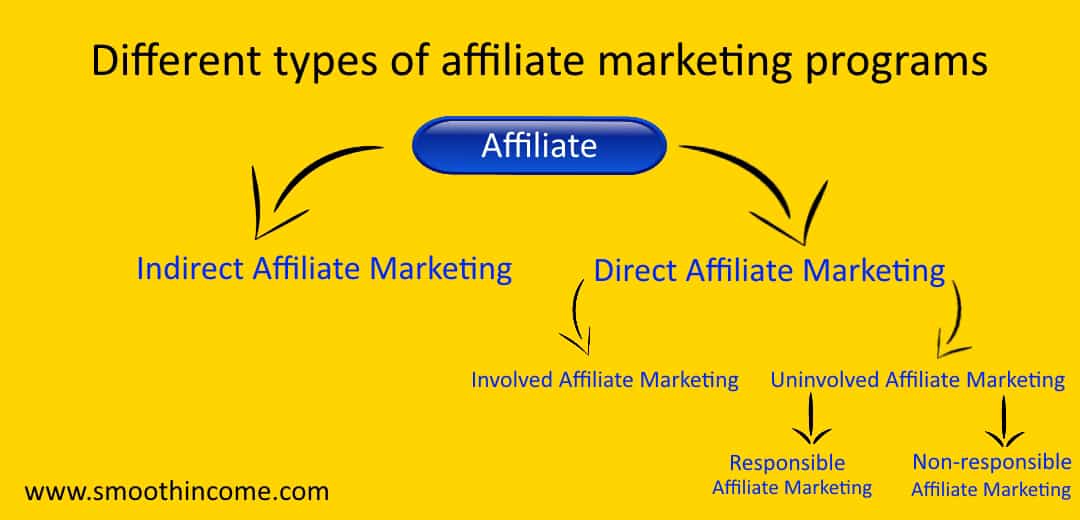 Unattached Affiliate Marketing
When you have no connection with niche where the end customer is. You just put the affiliate links on your platform to earn revenue like pay-per-click. Here, people tend to focus on income rather than the customers who are coming.
Related Affiliate Marketing
When you have some relation or presence in niche of the merchant's product or service and you promote the affiliate link through blogs, videos, podcasts etc.
Involved Affiliate Marketing
This is where you become the brand ambassador of the product or service and you have used it personally. Then, you recommend the same to your viewers and followers to urge them to purchase.
Here are some of the ways in which affiliate partners can collaborate with each other:
Webmasters
These are people who own their own sites. They can be found online or in relevant digital forums.
Bloggers
They are the most prominent social influencer in today's digital space. If you can collaborate with the right one, it can be a real boost to your marketing strategy.
Review Sites
These are the best places which can increase traffic and also create loyal customers. These sites put up reviews of the product or service along with the link to purchase.
Coupon Sites
Online buyers often look for coupons and discounts. So these sites are a great place to put up affiliate links so that traffic increases.
Search Affiliates
These people actually spend their own money to leverage search engines, Facebook and paid advertising models to generate ROI on the affiliate offers and also for themselves.
Incentive Programs
These sites offer incentives for people who purchase through the affiliate link. On one hand, it increases traffic manifolds but also dilutes or skews down the quality of leads. Many people do it just because they are given points for their action.
Email Marketing
This still remains as one of the most popular ways of promotion. Adding an affiliate link in the email can actually work better than other ways. To know more about different aspects of Email Marketing, read this.
Now, let us take a look at some of the best affiliate programs for bloggers
15 Awesome Affiliate Programs for Blogger
Before we go into the affiliate programs that bloggers can explore, let us take a quick look at how Affiliate Programs can help bloggers.
For bloggers, the affiliate marketing framework looks like this:
The web visitor: The audience who clicks through to the advertiser's website is redirected to a brand they may have never heard of otherwise.
The advertiser: The company or person who receives the traffic and increased sales and can reach a completely new audience.
The affiliate (you): You can showcase products and brands that you love to your readers, give them a new experience and earn.
Affiliate marketing bloggers can get paid in different ways and it is based on different performance factors. The most common ones are:
Pay per sale: This is a commission-based payment method where you earn a pre-decided commission based on each sale that comes from a referral visitor from your website.
Pay per lead: You get paid every time you give the merchant a prospective lead. This works when a user signs up for a program of some sorta trial, demo, newsletter, etc.
Pay per click: Click-through affiliate marketing pays you each time a visitor clicks on the merchant's ad that's on your blog. This is least preferred by the merchant because every click might not convert into a sale.
Here are some of the ways good Affiliate Marketing Programs can transform and boost your blog:
Builds a loyal Community and earn revenue
Introduces new products
Helps to monetize email subscribers
Increases conversion rates
Facilitates brand awareness
Keep up with trends
Some of the best affiliate marketing programs for bloggers
1. ShareASale: They offer all three kinds of programs in terms of payment with a minimum payout of $50. It has a huge marketplace with various blogger-friendly affiliate programs which are easy to use. Some of their popular programs include:
Sign Up here.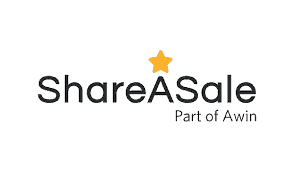 2. EngageBay: This is an emerging platform for bloggers who want to earn through an affiliate program. There are many lucrative ways in bloggers can contribute, engage and earn. 

Sign Up here.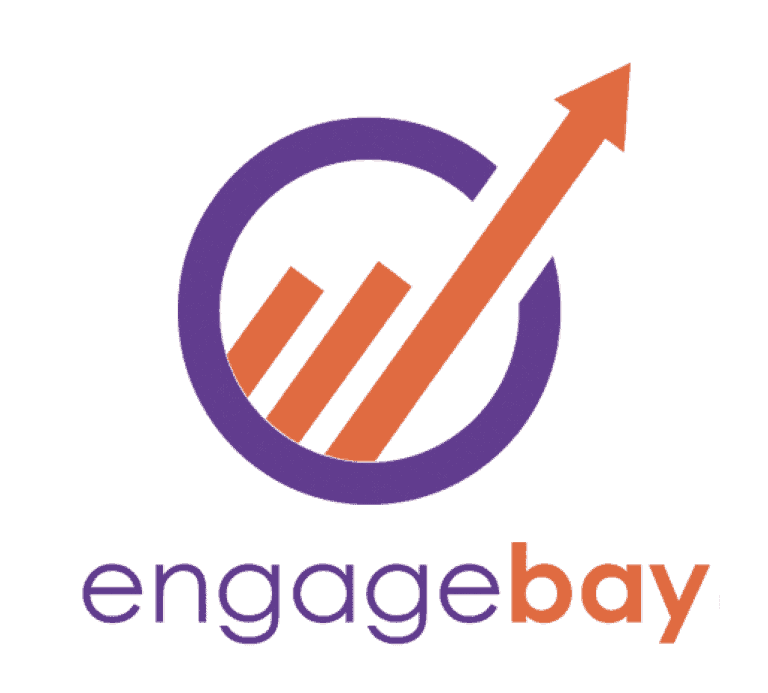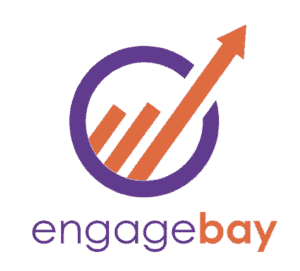 3. GoDaddy: From buying a domain to hosting a website, GoDaddy is a preferred platform, both for the user-friendly interface and high commission rates. It is around 40% of sales.
Sign Up here.


4. Travelpayouts: This is the largest travel affiliate network out there. From their easy-to-use platform, you can connect to such affiliate giants as Booking, RentalCars, TripAdvisor, Kiwi, and 60 others. The platform works on a pay-per-sale basis with an average 30-day cookie lifetime. Travelpayouts is also known for transparency, partner support, and extensive educational resources.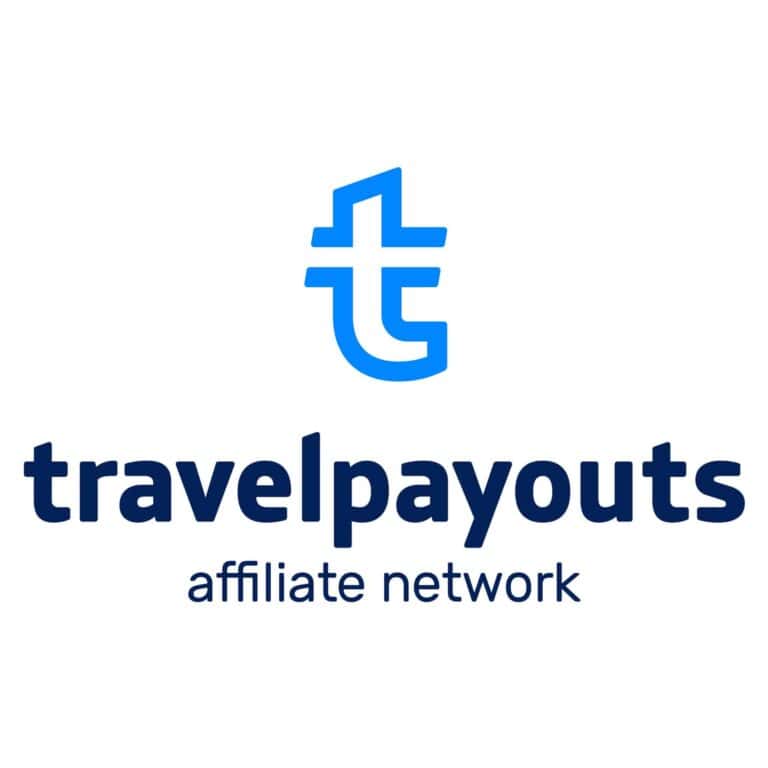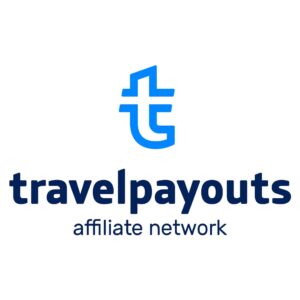 5. Cloudways is a Managed Cloud Hosting Platform perfect for individuals, teams, and businesses to grow and scale websites. Cloudways offers you hassle-free hosting with unbeatable performance and 24/7 chat support. Unlike its competitors, Cloudways provides a diversified choice to its customers to choose from any of its Partner Infrastructure Providers that include Google Cloud Platform, Amazon Web Services, Digital Ocean, Vultr, and Linode.  
The Cloudways Web Hosting Affiliate Program offers high payouts, long recurring commissions along with real-time tracking for its affiliates, with a performance dashboard that shows clicks, conversions, and other detailed information. Cloudways facilitates its affiliates with three different commission structures: Slab, Hybrid, and Custom commission structure.
The Slab Model is based on the number of conversions you bring in each month. It enables you to earn upto $125/sale. Moreover, the Hybrid Model helps you earn a 7% lifetime recurring commission along with a $30 upfront bonus per referral. If you are a super affiliate our customized affiliate commission structure will keep you on the top-earning tier.

Sign up for your Cloudways Affiliate Account Now!
6. HostGator: This is a user-friendly and affordable platform for web hosting. The payout ranges from $50 to $125 for each sign-up. The more the volume, the more you can earn.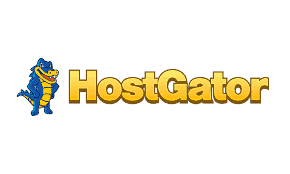 7.Amazon: This is a great platform for both new and experienced bloggers. Their affiliate program is easy to join and has a wide range of products to advertise. Generally, you can earn up to 10% commission on qualifying purchases, which is pretty small. However, if someone visits a product through your affiliate link and ends up buying a different product instead, you can still earn a commission on the product they purchased.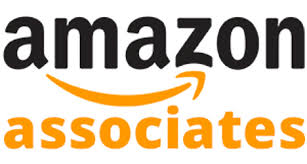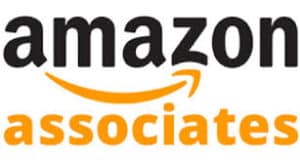 8. CJ Affiliate: This is one of the largest affiliate programs. Many people might not find it as user-friendly as other programs, but the opportunities are immense. You can choose the minimum payout whereas the maximum is $50.


9. BlueHost: This is a very popular web hosting platform. They have WordPress Hosting which can be a great thing if you are an audience for fellow bloggers. They give a payout of around $65 for every use sign-up.
Sign up here.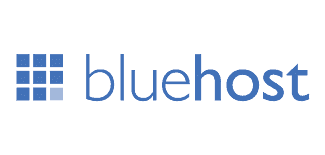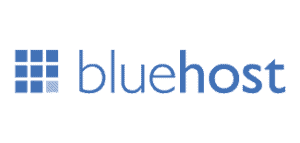 10. Adobe Creative Cloud: If you want to educate your readers about digital design tools, then this is one of the best platforms to collaborate.  The payout is around 85% on user's first monthly payment or 8.33% per sale on the yearly subscription.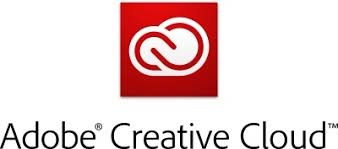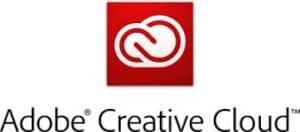 11. QuickBooks: This is a leading small business bookkeeping software with around 4.3 million customers worldwide. They are known for their award-winning customer service. Their commission is about 7% per sale or $5 per sale.


12. EBates: If you want to lead your readers to a good website for using coupons, then this is perfect for you. The payout ranges from $5 to $20 per referral. For signing in for the first time, a referral code is required.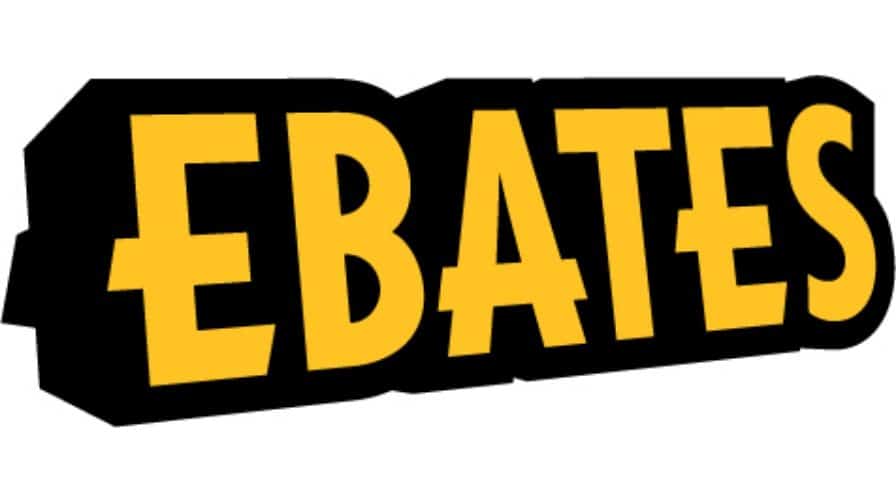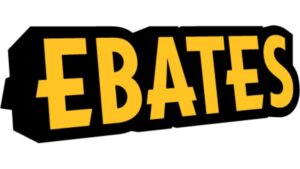 13. Rakuten Marketing: This has been voted No. 1 platform for affiliate marketing. They have thousands of programs to choose from. Here are a few popular ones:
Walmart affiliate program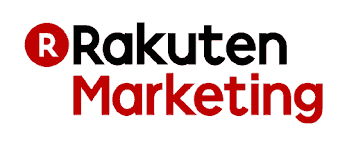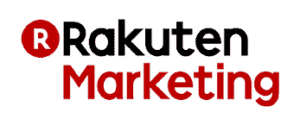 14. Ultimate Bundles: They offer e-books, courses, and other resources at a highly discounted price (usually 90-97% off). Their niches mostly include healthy living, homemaking, meal planning, blogging, and more. You can earn around 40% commission for every bundle that your readers purchase.


15.Target:  If you have a style or beauty blog, this platform is a great one to suggest products that are available on Target. It helps in ease of usage and fast shipping. Their commission is around 4% of the sale.


16. Etsy: Etsy is the biggest marketplace for handmade goods. Being an affiliate partner with them means a unique opportunity to earn as well as support other small businesses. The payout os around 5% of the sale.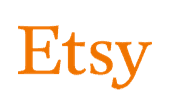 17. Barney's: This is also another luxury retailer who offers a wide variety of high-end home decor. They also have accessories, clothing, shoes, and more. This is one more amazing platform for fashion bloggers. Their commission is around 5% of the sale.

If you want to get started with Jvzoo platform, you can check this affiliate marketing blog!
Affiliate Marketing Trends for 2021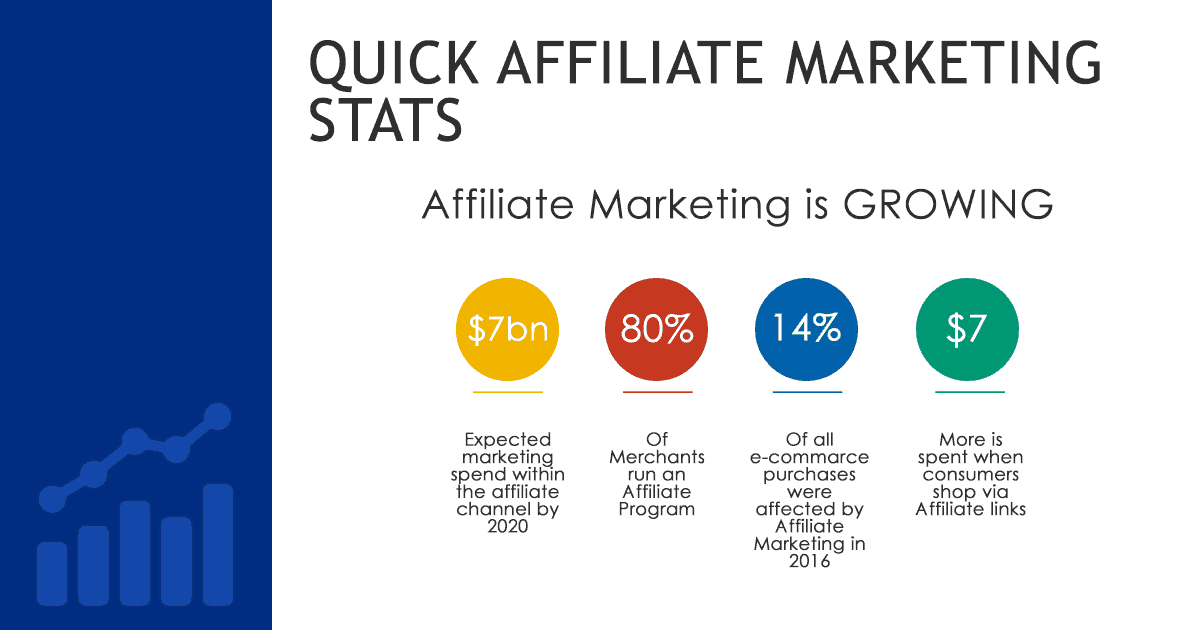 Today, affiliate marketing already accounts for more than 16% of all e-commerce sales. It is expected to reach a whopping $6.8 billion by 2021. Some of the trending aspects in affiliate marketing are as follows:
Social Influencers will be a big thing. Influencer marketing has been searched 325% more searched in 2017 than the previous years. They will continue to become more and more prominent in the affiliate marketing space.
By 2020, almost half of the online searches will be stimulated by voice. With voice-assisted and activates devices becoming popular, affiliate marketing also needs to shape up.
The usage of mobile devices is on the rise and will continue in the future as well. So, affiliate marketing programs also need to opt for a mobile-first approach. Mobile friendly programs will gain popularity faster.
Today, the digital world is highly data-driven. As an affiliate marketer, your success will depend on how data-driven your approach is. Converting data into meaningful insight and giving a different perspective to it will be the key.
Looking beyond Facebook, Google and YouTube should be your outlook. Explore new platforms and apps for better customer reach and experience. Look for alternate social media platforms and leverage them to your advantage.
Affiliate Marketing is transforming the way people do business, both online and offline. It is likely that affiliate marketing might overcome email marketing in 2020. A survey done by Forrester on behalf of Rakuten Marketing reveals that 94% of publishers use two or more affiliate programs. As a blogger, it is high time that you leverage the potential of affiliate marketing to monetize your brand better and earn revenue.
For more informative and interesting content of digital marketing and other social media trends, visit our blog. For a better insight on different services provided by us, take a quick look at our Resources.