In the age of digital marketing and software products, virtually everyone you know has a SaaS startup of their own. This can mean great competition, and it does, but it also opens up a huge door: affiliate marketing.
This is where you can cash in on the large number of software startups looking to gain a substantial share of the global market. You promote other brands, and they promote yours.
Why should you do this?
Well, first, you can make a solid passive income for your business by directing your existing and growing audience to your affiliates.
Earn your rightful commissions, and add to your company's kitty.
And this, with very little effort.
Second, you can grow your own software-as-a-service (SaaS) business with affiliate marketing, as the more you network, the more customers you reach.
So, in this guide blog, we will talk about everything you need to know if affiliate marketing has intrigued you lately.
In case you weren't looking for a guide and you'd like to read about the best affiliate marketing programs instead, we have a wonderful compilation for you to read here.
What is Affiliate Marketing?
Pat Flynn, American entrepreneur, blogger and podcaster known for his website Smart Passive Income, has a straightforward approach to affiliate marketing meaning:
"Affiliate marketing is the process of earning a commission by promoting other people's (or company's) products. You find a product you like, promote it to others and earn a piece of the profit for each sale that you make."
In other words, affiliate marketing gets you collaborating with brands to promote their products. It can work one way or two ways, depending on what you have to offer.
If you have a business website or blog, you have organic search traffic. These readers may be buying your products or simply getting information and recommendations, so you can help them find good SaaS products online.
Whenever your website visitors buy a software product or service from another brand through your affiliate marketing, you earn a commission, which can be up to 30%.
Affiliate marketing is a great way to make money online. A large and growing number of businesses are generating extra revenue doing this every day.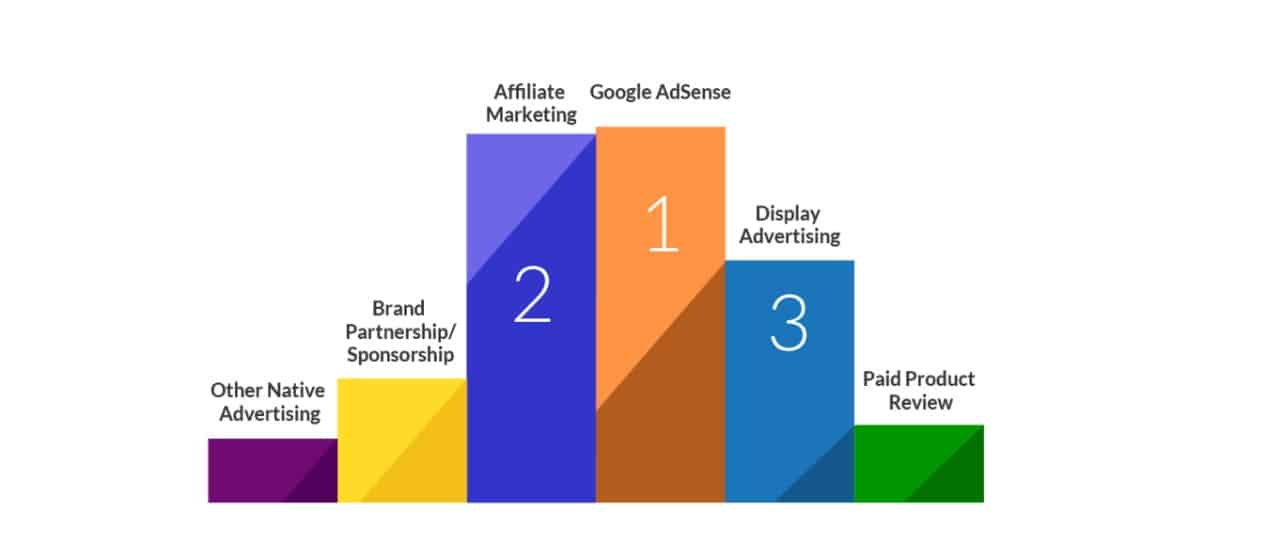 In fact, research shows affiliate marketing comes next only to Google AdSense for revenue generation online. Isn't that something?
If you'd like to watch a quick video about SaaS affiliate marketing, we think this one's great:
Read also: 9 Proven B2B Email Marketing Best Practices for Beginners
How Does Affiliate Marketing Work?
So, how does affiliate marketing work? Well, it looks something like this:
You join an affiliate marketing program for a brand you like
Select a software product or service (SaaS) that you want to promote – here, a unique link is generated for your marketing use.
Promote the product or service using the unique affiliate link across your content platforms, including website, blog, and social media.
Earn a fixed commission for every purchase made through the link
Continue to earn this commission monthly as long as your audience pays for the product.
What is Affiliate Marketing Network?
As you may have understood by now, affiliate marketing works on the principle of helping others for mutual benefit.
You promote a product or service, and the promoted product returns extra income for you.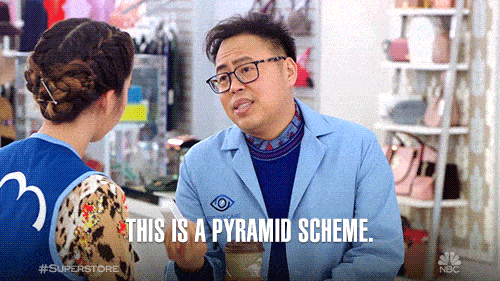 To put it another way, this is inter-brand team work (wink, wink).
So, who all make it work?
Vendor
The software vendor or merchant is the owner of the product looking to get more customers. You have the opportunity to help this SaaS business by promoting its products or services, and earn a commission from them.
The vendor or merchant can be a small organization, a startup, or even an influencer.
We mentioned Pat Flynn earlier, and he has excellent podcasts. If you can direct traffic to his podcasts, you can earn a continuing commission from his affiliate program.
Affiliate
If you are not a SaaS product creator or merchant, you are most likely an affiliate in this setup.
You can become an affiliate marketer to a SaaS product vendor by promoting them, driving online traffic to their product, and hence helping their revenues grow.
In return, they offer you a handsome chunk from those revenues. We're talking 20% to 30% per sale coming from your blog.
Read also: 7 Passive Income Apps to Make Extra Cash Starting Today!
Customer
You know the customer, right?
The SaaS product vendor and the affiliate marketer are both looking for potential customers, and these can come from anywhere.
We're talking blogs, social media traffic, paid ads, YouTube videos, and the key pages on your website.
You could be in any field of work and have access to a wide range of customers. If they're buying from you, you can recommend related products and earn an affiliate marketing commission.
If your online followers are not your buyers, that's even better, since there's no competition between you and the SaaS vendors you promote.
Just find ways to redirect your audiences to a SaaS vendor you like, such as EngageBay, and you earn a recurring monthly commission every time money changes hands.
Network
An affiliate network is a platform that is home to many affiliates and vendors. This network is of value to both because it helps keep things neutral, balanced, and fraud-free.
What do we mean by fraud? Well, as an affiliate, you want to be sure that you will not be cheated, and payments will arrive for every sale you bring to the vendor.
The affiliate marketing network takes responsibility for that. Think of this as LinkedIn, a 'network' that makes sure that the employer and the employee are both verified and have a clean record.
For a more specific example, affiliate marketing networks like ClickBank and Commission Junction take care of the payments and product deliveries. This way, they help both the affiliate and the vendor.
Types of Affiliate Marketing
Broadly speaking, there are three types of affiliate marketing programs. However, there are many affiliate marketing strategies that can come under them.
Unattached Affiliate Marketing
This type of affiliate marketing program does not need you to know the customer. All you do is share the unique affiliate marketing URL and earn income by the 'pay-per-click' mode.
Empower your marketing with the best strategies for maximum impact – learn more in our expert guide!
Related Affiliate Marketing
This is when you have some presence in the same niche as the merchant. Since you both know and target the same audience, you can promote the merchant's product through your blogs, videos, podcasts, etc.
Involved Affiliate Marketing
This is where you become the brand ambassador of the product or service because you have used it personally. As an affiliate, you recommend the product to your audience and if they buy it, you earn a recurring commission.
Read also: The 15 Best B2B SaaS Marketing Agencies and Consultants
Popular Affiliate Marketing Strategies
You can find your own way in affiliate marketing, but there are already established approaches that are proven to work. To guide you in getting started, we've listed the most popular strategies in affiliate marketing.
Webmasters
These affiliates own their websites and drive traffic through these websites. They can monitor and follow all the website traffic they get and divert to other websites, such as redirecting traffic to product pages.
Bloggers
These are the most prominent social influencers in the digital space.
Any new SaaS product vendor wants to be in a mutually beneficial relationship with influential bloggers, and most vendors will pay bloggers a wonderful commission for improving their sales.
Review Sites
A review website can be a great affiliate marketer for SaaS products, because customers want neutral user reviews before they make a buying decision.
The review websites that get a lot of web traffic can charge a hefty commission from the products they drive traffic to.
Coupon Sites
Online buyers often look for coupons and discounts. Affiliate marketers can leverage this opportunity and offer good discounts to their audience.
These discounts and commissions can be negotiated with the merchants, usually depending on the volumes you can drive as an affiliate marketer or provider of discount coupons.
Read also: ClickBank Pros and Cons for Affiliate Marketing: A Quick Guide
Search Affiliates
If you can specialize in search-based marketing, you can win recurring commissions from many different SaaS product vendors.
Search affiliates are experts are targeting particular 'searchers' on Google, YouTube and social media.
They engage with the searchers of certain products or keywords, and redirect them to the right SaaS products.
Incentive Programs
Affiliate marketers sometimes leverage incentive programs to drive people to certain products that they're promoting.
The affiliates will bear the cost of providing these incentives, and the product vendors will offer a set commission for the buyers they get.
Email Marketing
Affiliate marketers target email subscribers as much as product vendors do.
Usually, the difference is that product vendors may not have large email lists, while affiliate marketers may have access to thousands or hundreds of thousands of contacts.
They can send out attractive offers in email, and redirect the potential buyers to the products for a monthly commission.
Read also: 17 Affiliate Marketing Programs For Bloggers in 2023
Wrap Up
We hope that this blog has served as a decent guide for you to clear any doubts about affiliate marketing.
This is a great way to make extra income, especially if you already have a blog or website that gets some traffic.
What you need to remember, however, is that affiliate marketing is also marketing, and it won't work if you don't give it your best. The top affiliate marketers earn more than $10,000 a day – a whopping sum given that you're not even creating a product, you're just selling another's.
The best affiliate marketers specialize in certain niches, and don't take up more than they can handle. This means they avoid any products or services they don't understand or don't have an audience for.
You can make great additional revenues for your business with a decent affiliate marketing program, but it takes effort and commitment.
Clickbait tactics and cheating potential customers by directing them to shady products or brands will only get you marked as a bad marketer, and soon enough you'll lose traffic.
If you're in it for the long haul and care about SaaS industry products, you can get started today and earn anywhere up to a 30% recurring commission on the revenues you add to a brand's wallet.
All the best!