People are the greatest asset of any organization.
The quality of business strategies is directly related to an organization's human capital efficiency. To attract the top talent in the industry, you need to set up a robust recruitment process.
The ultimate goal is to enhance the hiring experience for the candidates while also attracting quality applicants. Organizations investing in a strong candidate experience boost the quality of new hires by 70%.
One sure shot way to do that is by adopting the right recruitment tools, including an applicant tracking system (ATS), to ease the hiring process.
In this blog post, we'll show you:
What an applicant tracking system is
Benefits of ATS
Six of the best applicant tracking systems
Let's dive right in!
What is an Applicant Tracking System?
ATS or applicant tracking system refers to a type of software that assists recruiters in selecting the best-suited resumes from thousands of job applications.
To explain better the purpose of an applicant tracking system is to collect the resumes of each candidate and filters them based on certain keywords. You can find all the relevant databases – storing resumes and applicants' information – saved for future references.
An ATS solution is not limited to filtering resumes. It also helps with job posting on various sites, applicant grouping and sorting, and interview scheduling.
You can send out the job description to the screened candidates through email and offer a link back to your career site.
This streamlines the recruitment process and makes it easy for the job applicant to know more about your company.
Here's a short explainer video about application tracking systems:
The Benefits of Applicant Tracking Systems
A study by KPMG suggested that two out of three HR managers agree that the human resource industry is experiencing a digital transformation.
There's a need for organizations to upgrade their recruitment process and provide an enhanced hiring experience.
Adopting an ATS solution for your organization can transform the talent acquisition process and positively impact your bottom line.

Let's look at the key features of applicant tracking systems:
Creates a Pool of Qualified Applicants
The use of an applicant tracking system enables each candidate to apply directly to your company using any platform. As a recruiter, you can manage as many platforms as you need and develop your database of qualified candidates.
You can access the same database and quickly scan their talents for future job openings.
Improves Company Image
These days, people trust a company that streamlines the recruiting process and informs them about each stage of the journey.
Implementing ATS software streamlines the entire process and makes it easy to keep qualified candidates in the loop about their statuses.
For instance, you can integrate applicant tracking systems with your marketing automation software and send out automated emails to job seekers that didn't make it.
It's safe to say that an ATS platform helps select the right person for every role.
In essence, with an ATS in place, an organization can create a smooth experience for every candidate – enhancing its company image.
This, in turn, projects the perception that the company cares about its employees and will help attract better candidates.
Helps Save Money
In the US, an enterprise saves more than $9,000 annually in its recruitment process when ATS is used. This makes it an excellent time and cost-saving tool to invest in.
If you compare its price to the cost of running job ads and recruitment agency fees, you will see that the ROI for an applicant tracking system is far better.
Integrates All Recruitment Channels
Another important feature of recruiting software is integrating with various recruitment channels, including social media platforms.
With an increasing number of millennials joining the workforce, social media has become a great place to look for candidates.
Candidates can learn more about your company through multiple channels, and you can integrate the platform with other HR tools and even create employee referral programs.
An ATS solution can increase social reach by connecting your social media accounts, such as Facebook, Twitter, Instagram, and LinkedIn – to your career site.

Streamlines the Hiring Process
Lastly, an applicant tracking system acts as a one-stop platform for all your hiring needs.
From posting jobs to collecting resumes and filtering them, it ensures that all your processes are streamlined.
This results in increased productivity by sorting all recruitment-related data into a single platform.
Read also: 12 Tools to Boost Small Business Owners' Productivity
7 Great Applicant Tracking Systems to Win at Talent Acquisition
Now that you know all about applicant tracking systems, let's check out six great applicant tracking systems in the market.
Choosing the right ATS solution is critical to realizing its full potential.
Remember: before you shortlist any, write down the functions you are looking to automate using applicant tracking systems.

Taleo by Oracle offers a robust applicant tracking system with end-to-end offerings — right from hiring to onboarding and engaging candidates.
It stays up-to-date with all legal and company practices and ensures compliance across more than 200 countries. Thus, it saves businesses from hefty fines and enables them to meet global requirements easily.
What's more, it enables recruiting and hiring managers to use rule-driven workflows and simplify the management of labor and contract agreements.
Top enterprises like Ibvi, EmblemHealth, Fuji Xerox, and more use Oracle Taleo for their hiring needs.
Features
Offers mobile-responsive tools to hire on the go
Allows you to adjust payroll with workflows
Offers a robust reporting suite to better design hiring strategy
Pricing
Oracle Taleo doesn't have its pricing plan displayed on its website.
It offers custom pricing plans based on your requirements. You can contact them directly to get a quotation.
USP
Taleo by Oracle allows you to leverage built-in LinkedIn integrations such as talent profile import and recruiter system connect — to help you find better matches and encourage referrals.
Read also: SaaS Marketing Automation Explained (+ Top 5 Tools to Consider)

flair.hr is a platform developed to help professionalize HR departments by creating HR and recruiting apps for Salesforce. It is a popular tool as flair.hr designs tailored solutions for each company.
Besides integrating it with Salesforce, which allows all your data to be in one place, you can also integrate it with other internal business applications.
Enabling the user to customize nearly every aspect of your HR and recruiting process is the best thing about flair.hr.
Features
Allows you to track productivity with a time-tracking system
Offers absence management with an organized overview
Provides personal data and employee HUB, so you don't need an extra Salesforce license
Pricing

flair.hr provides custom quotes based on your organization's support needs, the number of employees, and complexity, starting at €6 per employee.
You can quickly get a tailored price quote by filling out your information on their website. Besides the tailored pricing option that flair.hr has, there are three base plans to choose from.
The Essential plan allows you to operate basic HR processes billed at €8 per month.
The Growth plan costs €14 a month and offers performance management, shift planning, and more.
Lastly, the Performance plan offers goal management and CV parsing for €20 per month.
USP
flair.hr caters to all your HR needs with efficient customization options, which entails only using flair.hr to manage all your HR processes and not multiple recruitment software.
Read also: Operational CRM — A Complete Guide (+7 Best Operational CRM Software)

Source: Greenhouse
Greenhouse is a modern applicant tracking system for recruiters looking to enhance their candidates' hiring experience.
It focuses on user experience and simplifying complex workflows for HR professionals. Using this system, you can build the exact hiring tech stack your organization needs.
It offers 300+ integrations and an open Harvest API.
Furthermore, recruiters can check the performance of applicants and offer insights to refine the hiring strategy.
Features
Optimize job listings across 1,000+ large and niche job boards
Access the hiring system on-the-go
Maintain scorecards and streamline each candidate's interviews to speed up the hiring process
Pricing

Greenhouse has three pricing plans designed for all sizes of companies.
The Essential plan offers an ATS platform, hiring team collaboration, structured hiring, and more — perfect for small-medium businesses. It also provides advanced anonymization and privacy.
The Advanced plan offers scalable workflow, custom reports, single sign-on, and more.
Lastly, the Expert plan enables expert data configuration, CRM with unlimited events, BI connector, and more.
However, you need to contact the vendor directly to get the exact pricing details.
USP
Greenhouse offers an in-built Events app to quickly manage candidate information during job fairs and recruiting events so that you can focus on nurturing relationships.
Read also: 5 Perfect Omnisend Alternatives for Email Marketing

Workable has created a name for itself by being more than just an applicant tracking system. It integrates all core talent management functionalities and allows recruiters to enhance their hiring process.
What makes it quite popular is its ability to fill your pipeline quickly with a one-click job posting to 200+ sites.
Furthermore, the platform's sourcing is AI-powered, has an excellent applicant evaluation tool, and is great for collecting feedback.
More than 20,000 organizations of all sizes have used Workable to streamline their recruitment procedures.
Features
Connects with LinkedIn, Google, and 70+ other apps and tools
Offers ISO-certified security to keep your data safe
Offers thousands of hiring templates and tutorials
Pricing

This award-winning ATS solution has four plans with tools to serve at every stage of your hiring process.
Paygo, available at $99, is suitable for companies with occasional hiring needs.
It includes 200+ job posting boards, AI-powered sourcing capabilities, and much more.
Workable offers custom pricing based on your requirements for its Core, Growth, and Premier plans.
USP
Workable offers the best-in-class customer service — known for providing support in about 25 seconds via phone or chat.

BambooHR tops the list of applicant tracking systems for small businesses.
It brings a modern approach to hiring, helping recruiters right from sourcing and attracting candidates to sending offer letters.
The best thing about BambooHR applicant tracking software is that it enables collaboration while hiring.
A hiring manager can easily add custom permissions on the platform to gather input from stakeholders and other members. Besides, it keeps sending out automatic alerts to everyone involved to keep things moving smoothly without any drop in communication.
Features
Includes reports and analytics to identify bottlenecks, measure time-to-hire, and more.
Lets you share openings on job boards like Indeed and Glassdoor, and social media platforms.
Has a dedicated mobile app for hiring applicants.
Pricing
BambooHR doesn't have its pricing plan on its website. It offers custom plans based on your requirements.
You must contact them directly to get a quotation.
USP
BambooHR offers a customizable offer letter in which the candidate information gets auto-populated based on different positions, job types, and other requirements.
Read also: 15 Customer Service Tools for Great Retention Rates

Bullhorn is a cloud-based applicant tracking software quite popular among recruiters and hiring managers. It has powered more than 10,000 companies with its state-of-the-art recruitment technology.
This recruitment ATS software easily integrates with CRM and email accounts such as Gmail and Outlook, allowing you to view your inbox directly within Bullhorn.
And its resume parsing functionality — the ability to extract information from any platform and pre-populate fields in Bullhorn records — increases hiring efficiency.
You can also easily customize and configure list views and save your favorite searches.
Features
Offers Sourcing Accelerator's Google Chrome extension to update job seekers without leaving the job board
Provides tools to track each candidate through the entire interview lifecycle
Helps with candidate onboarding through customized workflows
Pricing
Just like BambooHR, Bullhorn doesn't have its pricing plan details shared on the website. It offers custom plans based on your requirements.
You can contact them directly to get a quotation.
USP
Bullhorn allows you to create configurable reports tailored to your specific goals and KPIs.
Read also: Everything You Need to Know About CRM Process Implementation

iSmartRecruit aims to offer a highly-scalable Applicant Tracking System (ATS) for hiring managers, corporate HRs, recruiters, and staffing agencies to manage all the applications they receive from different sources. It helps to manage various jobs and talent pools, interview workflow management, prepare candidate performance scorecards, etc.
Features
Online application pre-screening

Recruitment marketing

Applicant tracking with custom workflow

Interviewing Applicants

Recruitment Chatbot

Recruitment analytics

Offer management

Smooth candidate onboarding
Pricing
iSmartRecruit hasn't mentioned its pricing plan details on the website. It offers custom plans based on the client's requirements. Contact them directly to get a quotation at: sales@ismartrecruit.com
USP
The ATS reduce the time-to-hire by 55%. The candidate matching feature uses AI to suggest suitable candidates for each job. Also, the Chrome extension uses the profile scanner to import profiles from social network platforms like LinkedIn.
Read also: AWeber vs Mailchimp and Other Email Tools
Special Mention: Jobvite
Having bagged awards like TrustRadius Top Rated Applicant Tracking System 2021 and A Leader in IDC MarketScape: Worldwide Modern Talent Acquisition Systems, Jobvite deserves a special mention.

Jobvite offers end-to-end hiring solutions that include recruitment marketing, applicant tracking system, intelligent messaging, onboarding, and more.
Companies like Hulu, Logitech, Zappos, and Shutterfly use Jobvite to streamline and sort their recruitment processes.
Jobvite ATS is a powerful yet simple recruitment platform that uses intelligence and automation to help hire faster and smarter. It offers inclusive features like quick configuration of flexible job application forms and fields in the hiring system.
It offers a 360-degree view of candidates with a centralized database.
You can access the entire history of candidate applications and interactions.
Recruiters and hiring managers can effortlessly create conflict-free scheduling of all candidate interviews with the Smart Self-Scheduler.
What's more, you can generate more than 50 standard reports, including bottleneck, time-to-fill, and source performance.
You can also hire on-the-go with Jobvite applicant tracking software mobile app.
Pricing
Jobvite ATS has different pricing plans for all sizes of businesses. It offers custom pricing based on your unique business requirements.
You can directly speak to their team to get a product tour and decide if it's the right fit for your hiring needs.
Read also: 12 Incredible Benefits of Chatbots and How to Get Them All
Wrap Up
A good applicant tracking system makes it easy for your company to see who's best qualified for the job, compare applicant qualifications against your company's needs and salary ranges, and get quick online feedback from managers.
Furthermore, applicant tracking systems can maintain a database of job seekers with their contact information, cover letters, resumes, and other pertinent data, so HR staff can quickly find these applicants when new positions become available.
Not only that, but ATS systems can help "weed out" unqualified candidates and allow you to get applicants through the interview process faster. The best part is that ATS tools can easily integrate with other business tools, making ATS data available to everyone in your company who needs it.
Overall, ATS tools help companies save money by making it easier to find good employees faster.
In this blog post, we have shared key details about six great ATS software: Oracle Taleo, Flair HR, Greenhouse, Workable, BambooHR, and Bullhorn. Since Jobvite is emerging as a new favorite, we made a special mention of it as well.
Try to use some of these tools for free over a couple of weeks and see which one you like best.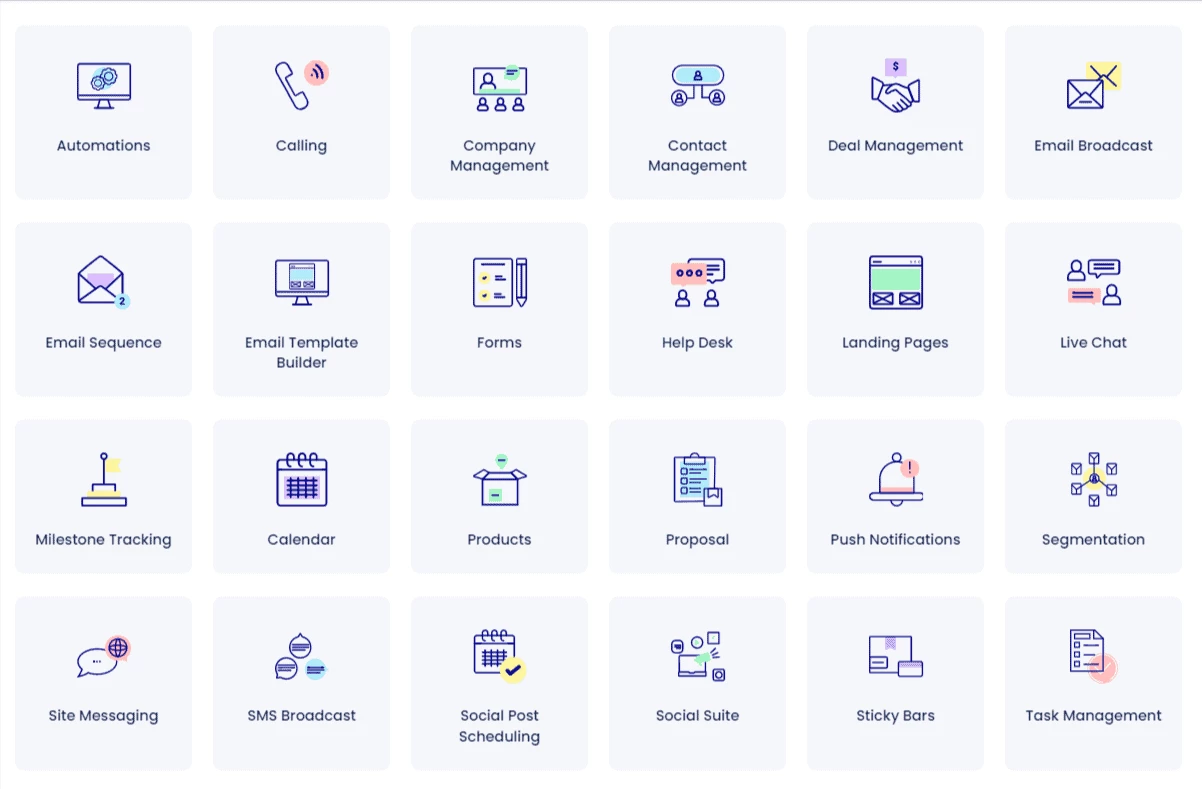 P.S. If you are a small business or startup, you need an affordable but comprehensive Customer Relationship Management (CRM) software to launch campaigns, convert prospects into sales, and offer exceptional customer support.
That's where EngageBay comes in.
Try our free version now — no credit card required.
Happy hiring!