Predictive analytics can improve your eCommerce revenue by revealing bottlenecks, collecting data, and detecting trends. Using this data to improve your email marketing campaigns will build a stronger email list, improve your open rates, and boost your click-through rates.
This guide will explain how predictive analytics work for email marketers, with plenty of examples, tips, and strategies to use this data to the fullest.
What Are Predictive Analytics for eCommerce Email Marketing?
Predictive analytics is data analytics with a figurative eye toward the future. While traditional data analytics ask questions such as "What happened?", "Why?" and "What comes next?" predictive data assesses the answer to one question.
What could happen in the future?
To answer that, predictive analytics review historical data to make insights, reveal trends, and spotlight issues that could impede your eCommerce revenue.
This might sound like some sort of futuristic technology, but it's far more modern than you might think. For example, weather stations use these analytics to predict weekly and extended forecasts.
Unlike the weather, predictive data for an email marketing campaign promises more accuracy. This is the closest you have to gazing into a crystal ball and determining your business's future.
Benefits Of Predictive Analytics in eCommerce Email Marketing
Predictive analytics can enhance your eCommerce email marketing performance. Let's see how.
Larger customer base
Companies of all sizes strive to acquire more customers, and email marketing is a large part of the process. Analytics will tell you where you lose customers in the funnel so you can strive to meet their needs better.
Perhaps you use email automation to ensure your small business sends emails at specific moments to move leads along the sales funnel. For example, leads will expect a welcome email soon after joining your email list.
Personalized communication
You can also rely on predictive data to segment your audience by feeding the analytics software demographic and psychographic audience data. Lead segmentation will help you identify relevant offers to your various groups based on their pain points.
As an aside, you can also use predictive data similarly for long-term customers, segmenting them to present them with tailored offers.
Better customer retention
How do you use email marketing to increase customer retention? Through frequent (but not excessive) communications designed to engage and connect with your customers. Predictive data indicates what kinds of email marketing campaigns your customers will react the most favorably to so you can replicate them.
You can also evaluate the success of those campaigns and create new digital marketing strategies based on what has already worked.
For example, if you know a product has sold well among a subset of your customer base, you can recommend the latest edition of that product or a relevant but different product.
Predictive data also help you cross-sell and upsell. Let's say you sold one audience segment the latest laptop you carry. You can also assume they'll need accessories such as a laptop bag, battery charger, and a mouse.
Improved re-engagement
Here's yet another way predictive analytics shine in an eCommerce marketing campaign: re-engagement. Customers might still open your emails but don't bother clicking. A lack of clicks translates to a lack of purchases.
Predictive data helps you dig back through history, understanding where the customer drop-off happened. You might not always know the circumstances that surrounded this change, but you can gauge how long it's happened so you can see what kinds of campaigns have failed to motivate the customer to engage.
Segmenting your customers to understand their current challenges and pain points will put you in a more advantageous position to successfully recommend products and services your customers might have an interest in.
You can rely on predictive data to indicate the best times and frequencies for emailing your customers and the personalization methods they're most responsive to.
Better email receptivity
Pouring hours into each email to generate low open and click-through rates can frustrate any marketer. Predictive data unpacks email engagement over time, helping you glean which types of emails generate the biggest response.
You can fine-tune your email send rate, the time you mail your audience, and the type of content until more of your audience excitedly opens your messages and engages with the content within.
More and faster conversions
What is your current customer conversion rate? If it falls below your industry average, focusing on your email marketing is one way to increase it. Predictive data helps you identify customer pain points and map the customer journey more successfully to increase conversions.
Your small business might even discover a faster conversion rate. After all, once you understand where your customers enter the sales funnel, their challenges, and which products and services best solve them, it becomes easier and more efficient to convert customers.
Of course, each customer is different, and their experience in the funnel can vary. However, if most of your incoming leads follow in the footsteps of the average customer, you will increase your audience base consistently month over month by converting those leads.
Better customer loyalty
Consistently sending your audience targeted, relevant email content makes your messages can't-miss. Your customers will also appreciate how the messages are always tailored toward their needs, no matter how frequent they are. This is one way to increase customer loyalty.
With loyalty comes more purchases and possibly referrals. Word-of-mouth marketing is exceptionally powerful.
Healthier bottom line
Between converting more customers, retaining your current customers and making them more loyal, and engaging with your audience, your eCommerce emails will increase sales.
Read also: 12 eCommerce Analytics Tools for Pro-Level Tracking
Predictive Analytics Software for eCommerce Emails: 5 Tools To Try
Is your small business ready to get underway with predictive analytics to drive your email marketing campaigns forward? The five software options we've recommended here are a great starting point.
Preferred by major brands such as Nestle, Univision, Cisco, and ESPN, Domo is a data experience platform with an intuitive business intelligence suite that includes predictive data. You can visualize data within Domo that's customized and personalized.
Domo's machine learning and AI-driven insights help you make better campaign decisions. Automate your reporting so you always have reliable data on your side. Domo pricing starts at $125 per month.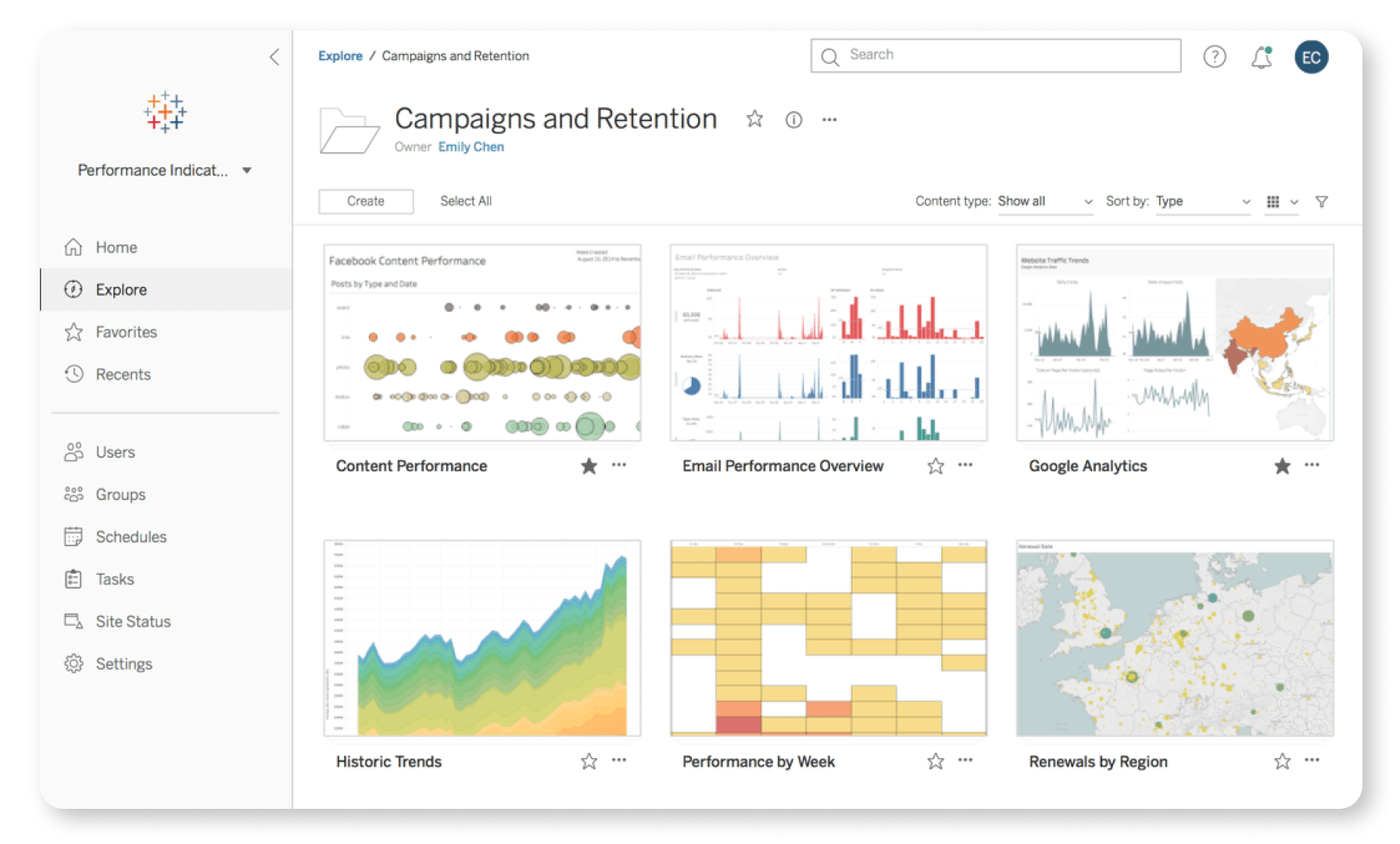 Tableau is a Salesforce business intelligence tool. Create a visual analytics interface, then use advanced analyses to generate predictive forecasting data that can paint a clear picture of the future of your campaigns.
You can also manage data within Tableau, and the tool integrates with Google Sheets, Microsoft Excel, Google BigQuery, Hive, Vertica, Salesforce, Splunk, and many more.
Tableau costs $70 per month for one creator and $140 per month for two creators, with custom pricing for more creators.
Read also: eCommerce Emails: 50+ Basic and Advanced Segmentation Strategies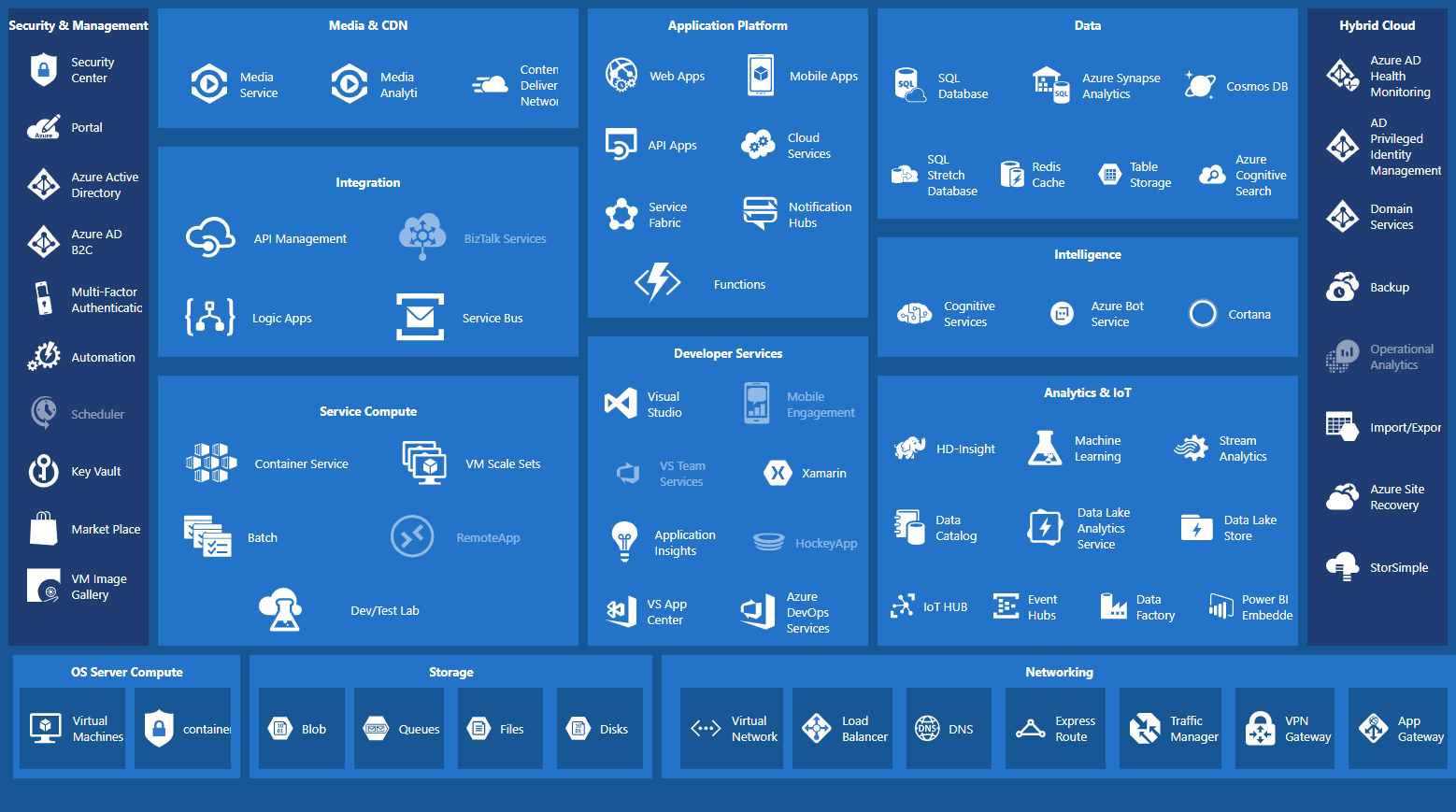 The cloud computing tool Microsoft Azure is another optimal selection for analyzing ongoing campaigns and using predictive data. It combines its suite of tools with AI modeling. You can even pay as you go, making Azure a cost-effective small business solution.
Microsoft charges Azure users by the feature. For instance, if you use its Virtual Machines, storage accounts, and SQL databases, you'd pay more than if you only use Azure Cosmos DB or app services.
Read also: How To Optimize Your CTR With eCommerce Email Heatmap Analysis
One of the premier business intelligence tools is SAP Analytics Cloud. The machine-generated augmented analytics are automated and intelligent. Algorithms within the software allow the predictive data to become smarter and more accurate with time.
SAP Analytics Cloud pricing starts at $36 a month with quarterly or annual billing for the Business plan. The Enterprise plan has custom pricing.
Building the future of your small business email campaigns is simple with IBM Watson Studio on your side. This AI-augmented tool uses open-source frameworks, including scikit-learn, TensorFlow, and PyTorch, and communicates in coding languages from Scala to Python.
The Watson Studio Lite with basic features is free, whereas the Professional plan starts at $1.02 per capacity unit-hour.
Read also: Master the Art of eCommerce Analytics with These 16 KPIs
Bottom Line
Predictive analytics is the future of email marketing, and it applies to eCommerce just as much as any other kind of business.
This data accurately indicates where your campaigns need improvement and where to double down to increase your conversions, customer loyalty and retention, and sales.
Have you used any predictive analytics software yet? Will you be trying some after reading this article? Let us know in the comments.
p.s. How does a free CRM with marketing automation sound? Try EngageBay if you'd like to start saving big on your business software 🙂