Every brand strives hard to attract new customers towards itself. People are often lured towards a brand just because it is providing exceptional introductory offers. However, the difficulty lies in retaining customers who are tied to a brand. If you don't care about your customers, they might just leave your company and turn towards someone else, in the worst case, towards your direct competitor. On the other hand, if you provide great customer service, they will not only stay loyal to your brand but also recommend it to their friends, relatives, and colleagues.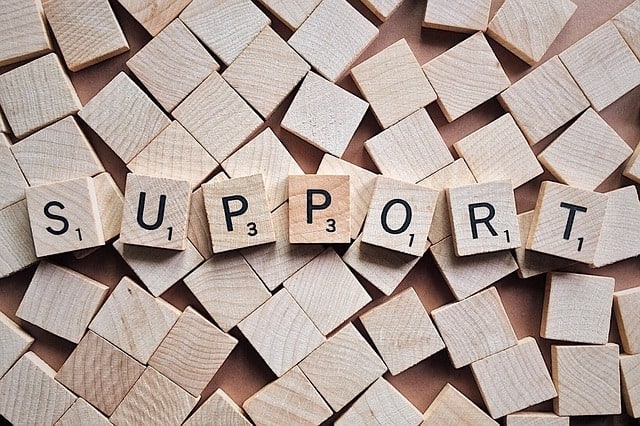 It is not easy to delight customers. You need to think beyond selling your products and services. You need to constantly take efforts to improve relationships with them and improve the overall experience. Of course, the quality of your product or service matters a lot but what your customers are the most likely to remember is their direct interaction with the company and how well the company responded to their queries.
What is customer service?
Technically, customer service is the support that a company offers to its customers before, after buying a product and if they face any difficulties while using it. Though companies set up dedicated customer support departments, providing excellent customer service should be the responsibility of each and every employee.
Common channels of customer service
There are various levels and types in which you can provide friendly customer service. Though it is not possible to use every channel that exists, you must ensure that you satisfy customers' requirements and provide support whenever required. Here are some of the most common customer service channels:
Email
Email is one of the most popular and simplest customer service channels as it doesn't require an employee of an organization to be available all the time. The contact page on your webpage can tell users the time in which they can expect a response. Also, emails allow you to come up with a response that is well-thought of. It is much easier to track individual interactions with customers, serving as an important metric to gauge how satisfied a customer is with the support experience.
Live Chat
With live chat, you can provide quick and effective support to existing as well as potential customers. However, you must be clear with what you want to provide with live chat as you need a company representative to be online all the time. For example, most of the food delivery services use live chat to deal with issues related to ongoing orders.
You can invite users browsing your website to a live chat conversation and give detailed information about the features of your products. You can also use it for users who have just purchased a product and might have some issues or queries regarding it.
To reduce costs, you can also try keeping live chat active only for specific hours of the day depending on the traffic your website receives.
Telephone
Most people prefer a telephonic conversation over email or chat especially to deal with urgent and time-sensitive issues. You can either connect them to one of your customer service representatives or ask to leave a voicemail.
Social media
Social media is a relatively newer channel and is quite different from the rest. In the case of social media, your replies are public and visible to anyone who wishes to see them. Every interaction is publicly available so you need to be a little more cautious while replying here. You do not need to be on every platform. you need to analyze and find out which platform your customers prefer the most and then use that channel for providing customer service.
Providing great customer support is as important as offering top-quality products or services. According to a report by NewVoiceMedia, poor customer service causes American companies to lose $75 billion. If your company does not have a customer-centric culture, you will always fall short in providing a great customer experience.
In this article, we have compiled 10 customer service tips that you can use to satisfy your customer's requirements and in turn improve their overall experience.
1. Know your product or service
Knowing your product or service is a vital sales skill. To provide good customer service it is important that you know your product very well because only then you would be able to describe it accurately. Customers like to interact with employees who know their products and services inside and out.
When customers talk to a company representative, they talk to the business and not some individuals. Thus, if you answer by saying "I don't know" to any of their questions, it will affect the company's reputation. If you don't know a proper solution, you can offer alternatives that might solve the problem.
The best way to know a product or a service is by experiencing it. You can also use brochures, catalogs to gain a deeper insight. Online forums, customer feedback, an internal sales record, and competitor information can also be of great help.
If you know all the features of your product or service, you can communicate potential benefits that customers will enjoy if they opt for it.
2. Train your staff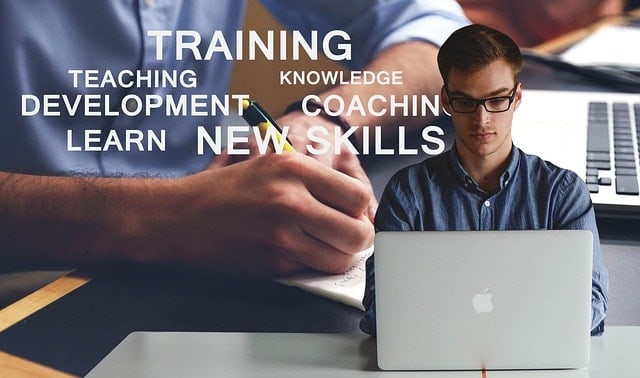 To give a deep understanding of how to react to different situations, it is necessary to properly train your employees. Customer service training is an iterative process of teaching skills required to serve customers better. Training your staff is important as it ensures that everyone is on the same page when they representing your company.
Investing in customer service training shows employees that the company cares about them as well as their progress and development. Apart from gaining appropriate skills to deal with customer issues, they also become more engaged with the organization.
Improvement in the quality of customer service will definitely enhance customer satisfaction, retention rate and in turn their loyalty. Generally, well-trained employees are able to address customer issues without redirecting them to anyone else.  Higher customer retention, increased acquisition of new customers, reduced employee turnover and increased sales all contribute to a substantial rise in the overall profit.
3. Respond as soon as possible and show customers that you care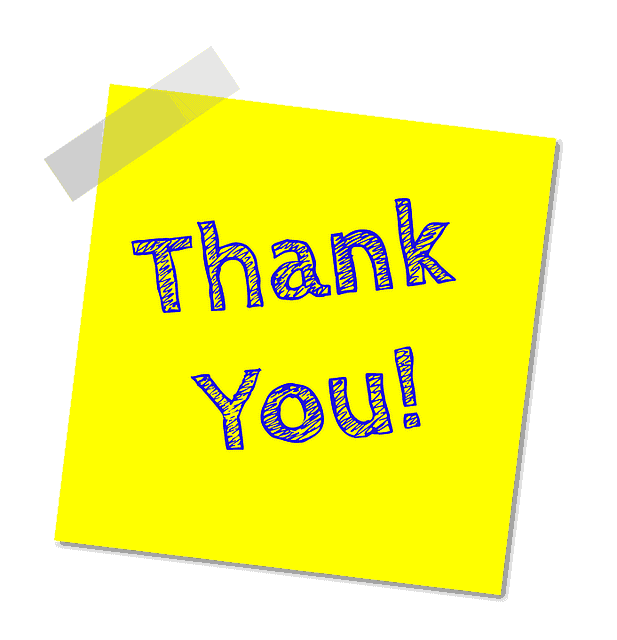 No customer will contact you unless they are facing a real issue. So it is important for you to provide quick help without wasting their time. As soon as you recognize a problem, you must try to solve it. If you don't come up with an effective solution instantly, the customer may turn towards someone who will provide the required help.
Whenever customers call you, they expect you to be respectful and show general courtesy. If they provide you with certain information, you must never forget to say thank you.
Show your customers that you really care about them. Customers like it when the customer support team address them with their name. To connect with customers in a better way, you can start the call by asking their name and then using it to address them throughout the conversation.
3. Never overpromise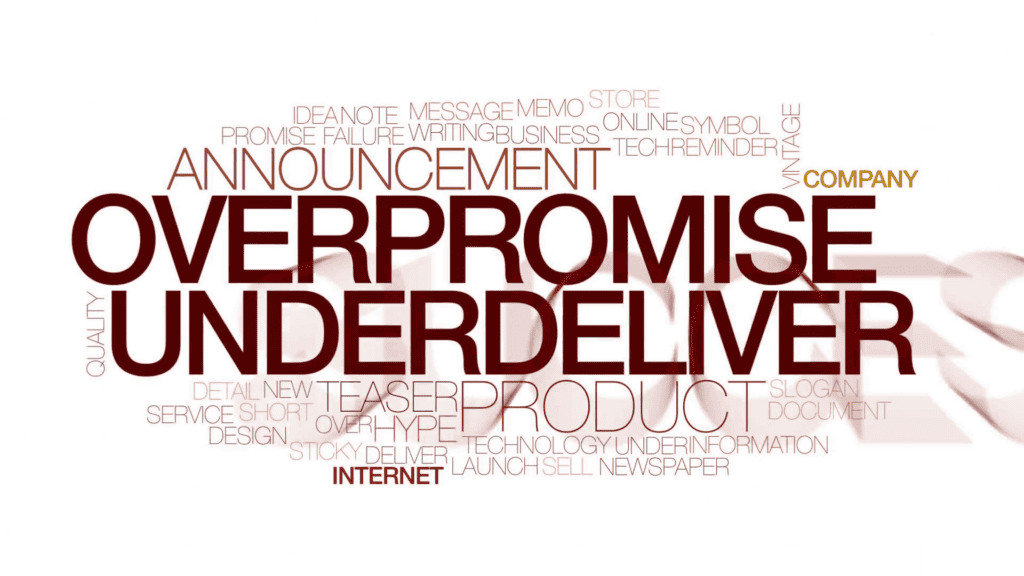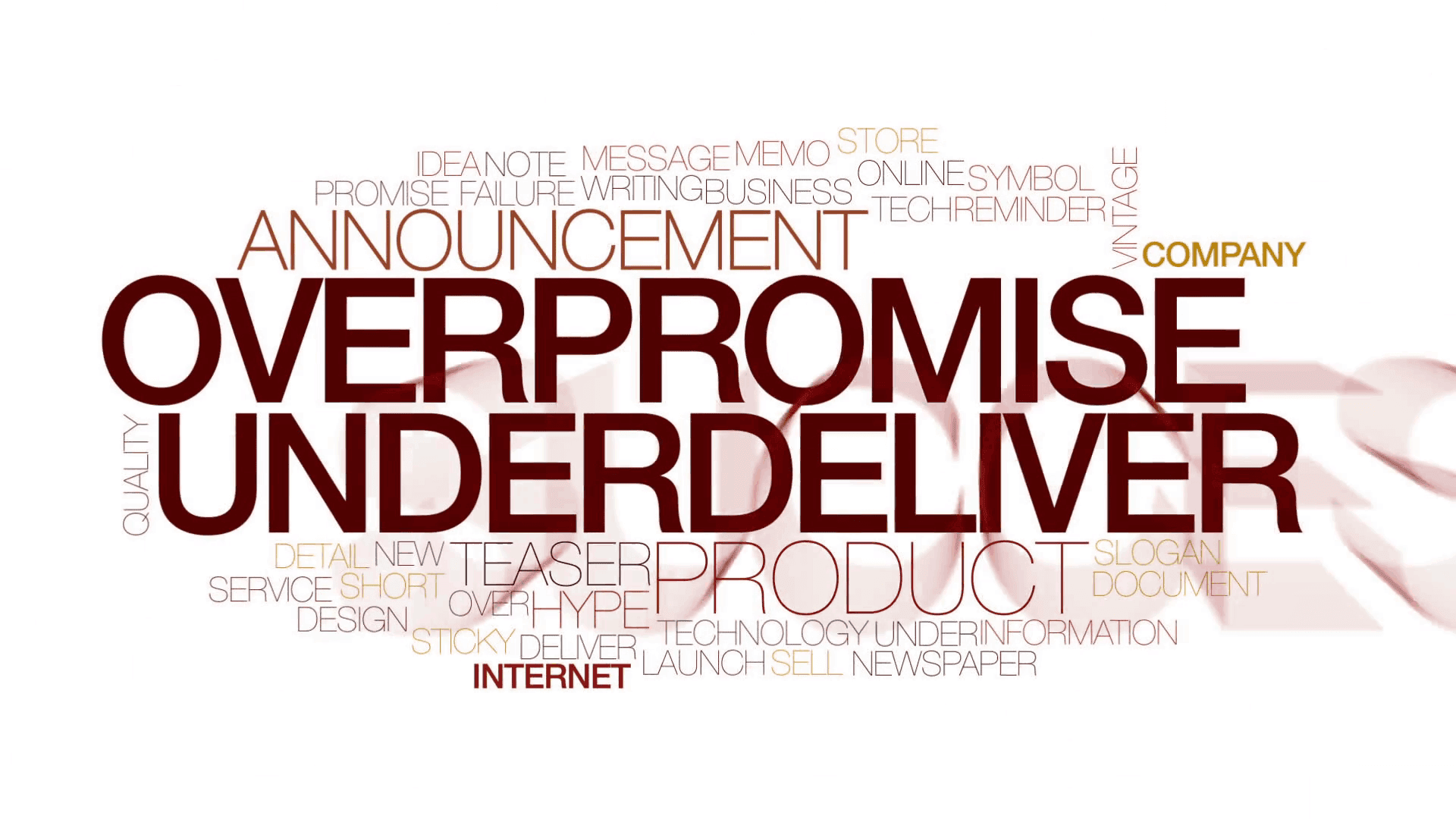 Source
Massive discounts and offers are great for attracting new customers. However, if the offers depend on a ton of other things and their actual value does not turn out to be as much as described, the customers will get frustrated. You must always be honest and clear about what your business is going to offer. Clickbait offers can drive a lot of traffic but can seriously affect customer retention and the reputation of your brand.
It is better to not set a delivery date and deliver tomorrow than assuring that you will deliver tomorrow and not being able to stick to your promise. This will not only affect the relationship with a client but also plunge your reputation. If the situation changes and you are not able to deliver, you must inform the customer as soon as possible and apologize for any inconvenience caused.
4. Be a good listener

Listening to a customer is crucial as you cannot help them effectively without knowing what they want to say. You should be clearly able to understand and rephrase what the customers are trying to say. You need to pay close attention to their tone to 'listen' to things they don't say directly but imply.
Most of the time, what customers say is totally different than what they mean. For example, when people say "maybe", most of the times they mean "no". If they say, "maybe I will place an order next month", "maybe" here may mean never. Once the conversation is over you should not wait for one whole month before contacting them again.
The second word that is quite ambiguous when customers use asking "why". Most of the time, it is used to express displeasure of some sort. If a customer says, "why is only one server up?", the company should take this as a sign to install additional servers.
5. Give incentives and rewards to customers as well as employees
To keep your regular customers happy, you can offer special discounts and incentives to them. You can give them an additional discount on a product, increase the validity of the existing plan or send them an e-book or an informative blog post. Such little perks can make customers feel special and improve their overall engagement with the brand.
Just like customers, even employees need some motivation to deliver in a better way. On a daily basis, provide certain incentives if someone performs well. You can take the customer service team for lunch after achieving weekly targets. You can give some of your hardworking employees an extra paid day off. A few words of admiration coupled with gift cards can serve as a great reward as well.
6. Solve issues without redirecting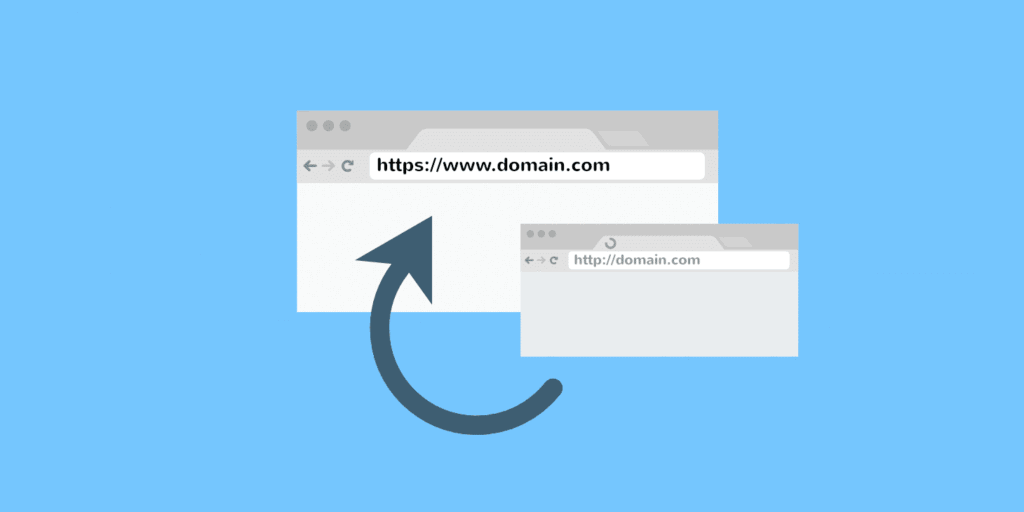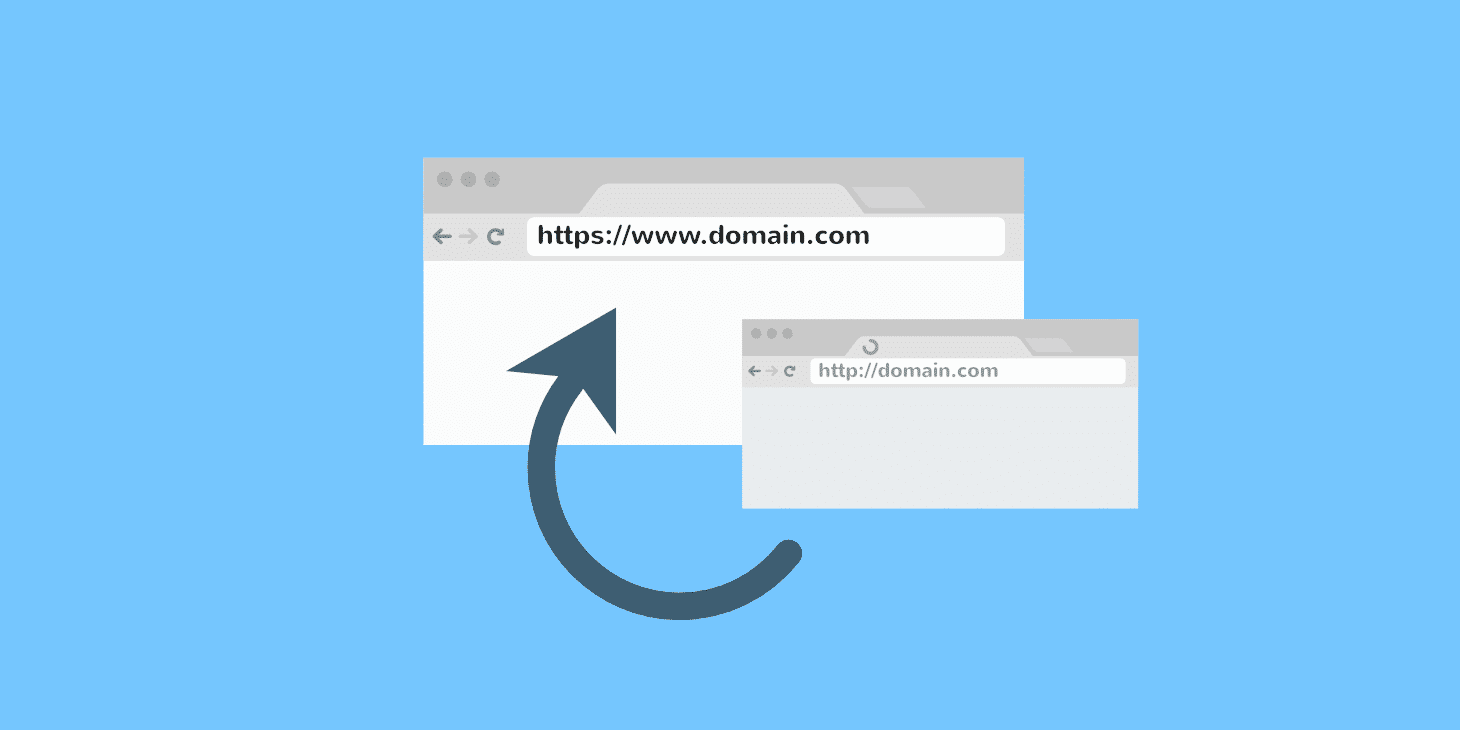 Source
According to the Customer Service Benchmark report by Super Office, only 20% of the companies are able to completely solve an issue in the first reply. That means around 80% of the need to redirect customers at least once to solve their issues.
Most of the customers generally call or interact with customer service when they are facing an urgent issue. Though it is difficult to solve the issue in the first attempt, you should take measures to come up with a solution as soon as possible. You can design a sophisticated IVR system so that the customers get connected to the appropriate employee right away. You can also train the entire customer service team to deal with all the common issues ensuring that every individual contributes to customer support.
Your main aim here is to prevent customers from speaking with multiple customer service executives to solve a single issue.
7. Use technology to improve customer service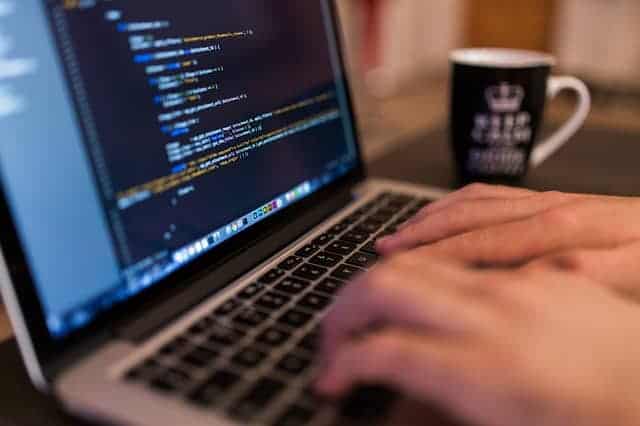 In today's digital era, a customer not a mere consumer. With the advent of technology, buying patterns, purchase history, activities on social media, interests and online searches are among the many parameters that define a customer as a whole. Few areas where you can use technology to amplify customer service are:
Communication
With a number of ways to connect, people generally get frustrated if a company has a poor communication model. With different forms of communication channels, you can connect with users in a way they prefer the most. So, if a majority of your users prefer to use live chat, you can give live chat a priority.
Screen sharing and co-browsing
If a customer is not a tech-savvy and is unable to follow instructions given by you on call, you can use screen sharing. With screen sharing, the customer service representative gains temporary access to the customer's computer screen and can carry out various actions on behalf of the customer. Co-browsing is similar to screen sharing, however, instead of a stand-alone tool that lets you share the customer's screen, you use the customer's web browser. For example, if a customer is facing difficulty is placing an order, you can use co-browsing and navigate them through the ordering process.
Social Media
One of the most popular tools that can exponentially boost the engagement of a customer with a brand is Social Media. You can easily connect with customers using videos, pictures, blog posts, webinars, etc. Customers like it when they are communicating with humans and not a faceless brand.
A lot of companies these days resolve issues publicly on social media platforms like Facebook, Twitter, and Instagram. A study by Sprout Social found that 55% of the consumers take their complaints to social media and also expect a quick response. 70% do it to spread awareness and inform other users. Apart from increasing brand awareness, social media can also help in building a relationship with the customers by replying to their comments, tweets, etc.
If you need to make an announcement or promote an offer, there are no other means better than social media.
8. Never ignore negative feedback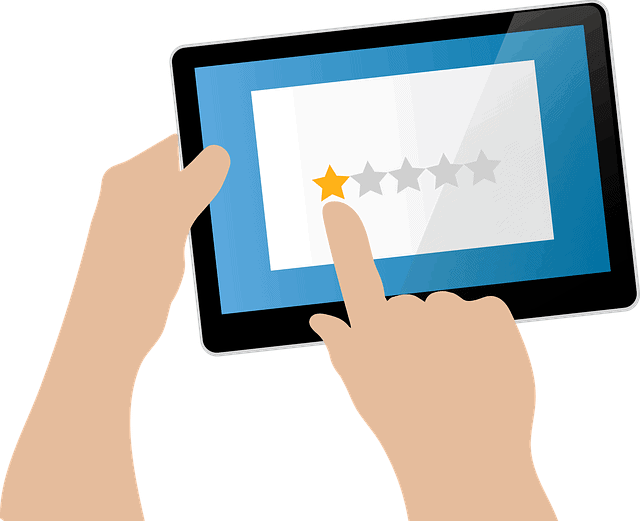 Keep in mind that no business is perfect. Everyone wants to only hear positive things about their organizations, however, you are bound to get negative reviews no matter how hard you try to please your customers. Though negative reviews can be difficult to digest, you should see them as a chance to make the experience of your existing customers better.
When customers post a negative response, they expect you to:
Carefully listen to them
Understand their concern
Take steps to resolve their issue
As far as possible, avoid using automated responses. Automated responses will only annoy already unhappy customers because they will think that you are not taking any efforts to make things right. Giving proper replies will definitely enhance their customer experience and in turn, improve their relationship with the brand.
9. Offer mobile payment solutions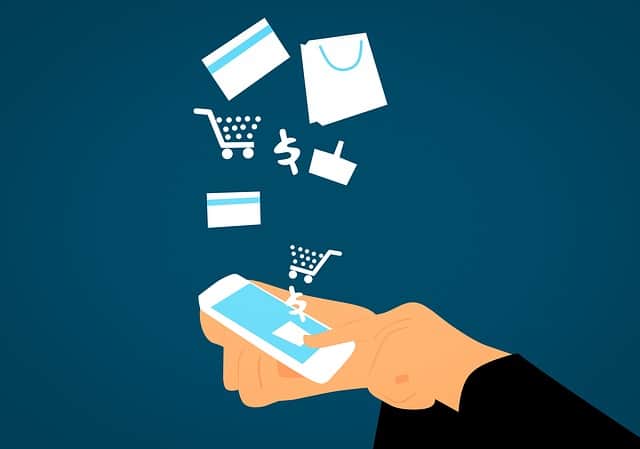 With the constant increase in the use of smartphones, mobile payments are becoming more and more popular. It is estimated that the number of smartphone users will cross 3.8 billion by 2021. With the rapid development of technology, customers are more inclined towards using cost-effective and convenient solutions as compared to traditional ones.
Mobile payments allow users to pay directly using smartphones without the need for being physically present thus saving time and improving customer experience. Digital payments have emerged as a safe, quick and easy way for making transactions that traditional payment systems lack. The convenience of mobile payments can help you in increasing your reach and closing more sales. One more reason why customers prefer mobile payments is that they receive automatically generated email receipt once a digital transaction is processed.
10. Go the extra mile
Every organization has to do something extra to retain its customers. If your employees are willing to go the extra mile, your company can actually provide better customer service without increasing costs. If you do something extra, customers tend to remember it and so are more likely to become loyal to the brand. Doing some serious customer service analysis is a clear winner.
Going the extra mile doesn't always mean providing monetary benefits. It can be as simple as giving a handwritten thank you note or offering a customized solution for them. Customer service needs should be paramount.
If customers are finding it difficult to find an option that suits them the best, help them. If their needs are not fulfilled by your product or service, they will turn you down but will still remember the extra efforts you took. The effort put behind achieving a great customer report is so worth it.
In conclusion, customer service can be the difference between making and losing a sale. Your customer service report needs to be near-perfect. Though every customer is different, you can still satisfy them by fulfilling their individual requirements. It is necessary to listen, understand and make efforts to resolve their issues if you want to develop a long-lasting relationship with your customers. Be an example of great customer service