With the autumn breeze and the spooky vibes of Halloween, October brings a wealth of exciting events that can be great for marketing your business. From celebrating National Pizza Month to all the spooky fun of Halloween, there are plenty of things that a savvy marketer like you can do in October.
The month offers plenty of marketing inspiration and an amazing potential to draw in your audience and boost your business. In this blog post, we'll discuss some fantastic October marketing ideas that will bring a bit of magic to your campaigns. So, let's get started on some fun strategies!
National Pizza Month – Get Your Audience Excited with Some Lip-Smacking Contests
National Pizza Month has been celebrated in America since October 1984. October offers you 31 days to celebrate and enjoy various varieties of one of the most loved delicacies globally – Pizza! As a marketer, you can make the most of National Pizza Month with the help of the following tips:
Have some fun by hosting a pizza-making contest. Invite your customers to come up with their own creative pizza recipes – the one that wins will be the special 'Pizza of the Day' for the rest of the month!
Play around with different ingredients and cheese and come up with 31 varieties of pizzas. Sell a daily special "Pizza of the Day." It's sure to keep your customers coming back for more!
To observe National Pizza Month come up with a fun hashtag. Encourage your customers to share their favorite pizza recipes, stories, and memories on social media using your hashtag.
Breast Cancer Awareness Month: Show Your Customers You Care
Show your support for Breast Cancer Awareness Month by utilizing these innovative marketing ideas! October is all about raising awareness about breast cancer and making a difference, so why not spread the word in a meaningful way? From hosting fundraisers to wearing pink, there are so many ways to get involved and show your support.
Spread the word about your coworkers and employees who have been touched by breast cancer. Show your support by sharing their stories on your blog or social media (with their consent, of course).
Why not contribute to a good cause? Put aside a portion of the month's revenue and donate it to a hospital or to ongoing breast cancer research.
Organize a charity event or fundraiser with local breast cancer organizations and involve your customers in it. It's a great way to bring everyone together for a good cause.
For the entire October, launch a social media campaign with our own special hashtag that will help build awareness and get people talking. Your followers can be invited to join the conversation and share their stories, experiences, or messages of support with Breast Cancer Awareness. Showcase some of these posts on your social media to give them an extra boost!
Read also: Stepping Into Summer: A Handy June Marketing Ideas Guide
World Vegetarian Day (October 1): Celebrate and Support Plant-Based Delights
Why not celebrate the increasing popularity of vegetarian lifestyles with some delicious marketing ideas? If you own or run a restaurant or cafe, or sell food products, here are some excellent strategies you can try out:
Create a special vegetarian-only menu for the day and put together amazing meals to show off your veggie options. You can make it more interesting by asking your customers to vote on their favorite dish and make the winning dish a part of your permanent menu.
Give special offers or discounts on all green or vegetable-based products for the day.
Partner up with some popular vegetarian influencers to make some excellent content! Consider creating recipe videos, taste tests, etc., to promote your meat-free options.
Read also: November Marketing Ideas: Ignite Your Business Growth This Fall
National Cybersecurity Awareness Month: Raise Awareness About Online Safety
In October, educate and safeguard your customers from online threats. Here are some great marketing tactics to help us do just that.
Share helpful advice for staying secure online with your customers through blog posts, social media posts, or email newsletters. Give them the tips and tricks they need to keep safe while browsing the web.
Collaborate with cybersecurity experts to put together webinars or workshops. This helps you educate your customers about the latest online threats. It can also be shown to everyone that your business is a reliable source of information on the subject.
Incentivize customers to prioritize their online security by offering a special package or discount on cybersecurity-related services or products!
Read also: Spring To Success With These Vibrant May Marketing Ideas
Halloween (October 31): Help Your Customers Enjoy the Spooky Season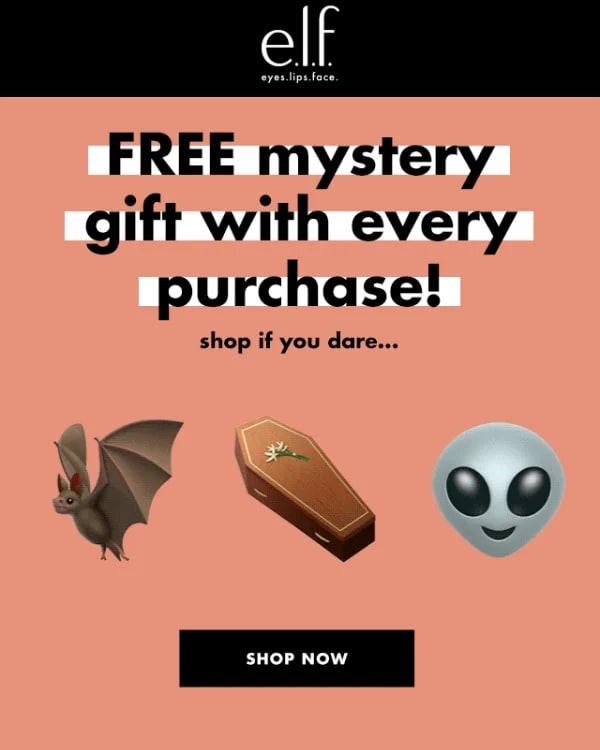 While Halloween is the spookiest time of the year, it also presents the opportunity to create some fun and unique marketing campaigns. You can help your customers embrace spooky fun with the help of the following Halloween marketing ideas.
Create some buzz among your customers by offering Halloween-themed products or limited-edition items!
Give your physical store or website a spooky makeover with creepy decorations and themes this Halloween! Invite your customers to get involved and have some fun by hosting a "Best Decorated Storefront" contest. Ask them to vote for their favorite display and help make your store the spookiest spot around!
Throw a special Halloween sale and give your customers a "Trick or Treat" discount. They could pick a treat at the checkout and get a surprise discount! Sounds like fun, doesn't it?
Why not spice up this Halloween season by organizing a costume contest? Consider encouraging your customers to dress up in their spookiest outfit and share it either in-store or on social media. It'll be a great way to get everyone in the Halloween spirit!
To spice things up, collaborate with other creators and do a live stream, video, or even a social media takeover about Halloween. You can share some spooky content, helpful tips, or even some cool DIY ideas. This is a great way to tap into the other creators' fanbase and get your name out there.
Read also: September Marketing Ideas to Boost Your Bottom Line
Columbus Day (Second Monday of October): Boost Your Sales Like a Pro!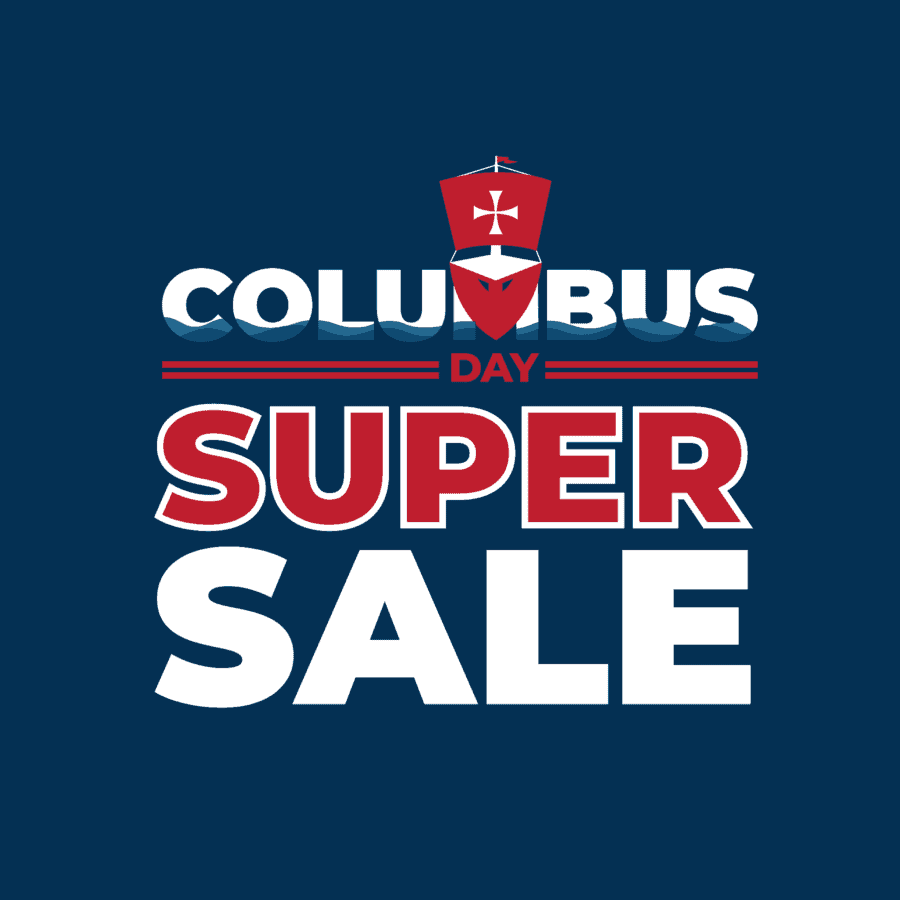 While Columbus Day has a controversial past, it can still provide the perfect opportunity to create sales and special offers. Make the most of this special day in October with some of these great ideas:
Have a Columbus Day sale and give some great discounts or special offers on specific products or services.
Partner up with the businesses in your area to host a neighborhood-wide sale! This will draw more people in and help bring the community closer.
Get your customers excited by creating "Discover New Deals" promotional content a few days before Columbus Day. Reveal and highlight the exciting discounts and deals on the main day.
Read also: August Marketing Ideas That Can Boost Your Brand Image
Global Handwashing Day (October 15): Promote Clean Hands and Healthy Habits
If you're in the business of selling health and hygiene products, then Global Handwashing Day is the perfect occasion to call attention to your offerings. Here are a few marketing ideas to get you started:
Host a "Healthy Habits" quiz on your website or social media handles and ask your followers to participate. Then, announce the winner publicly and offer them exciting rewards or special discounts.
Partner with nearby schools or community centers to put on handwashing demos or workshops. Use your products like handwash, hand sanitizers, and soaps during the demo to raise awareness about your products. Show off your products and teach the community. This will help you educate your community as well as increase the chances of boosting your sales.
Come up with some creative ways to spread the word about the significance of keeping your hands clean! For example, think about making instructional videos or hosting handwashing challenges on social media – it'll be a fun way to get people's attention and remind them to practice proper hygiene. Famous influencers can also be partnered with and asked to create educational content featuring your handwashing products.
Read also: Sunny Strategies: July Marketing Ideas For Bright Results
National Boss's Day (October 16): Appreciate the Leaders Around You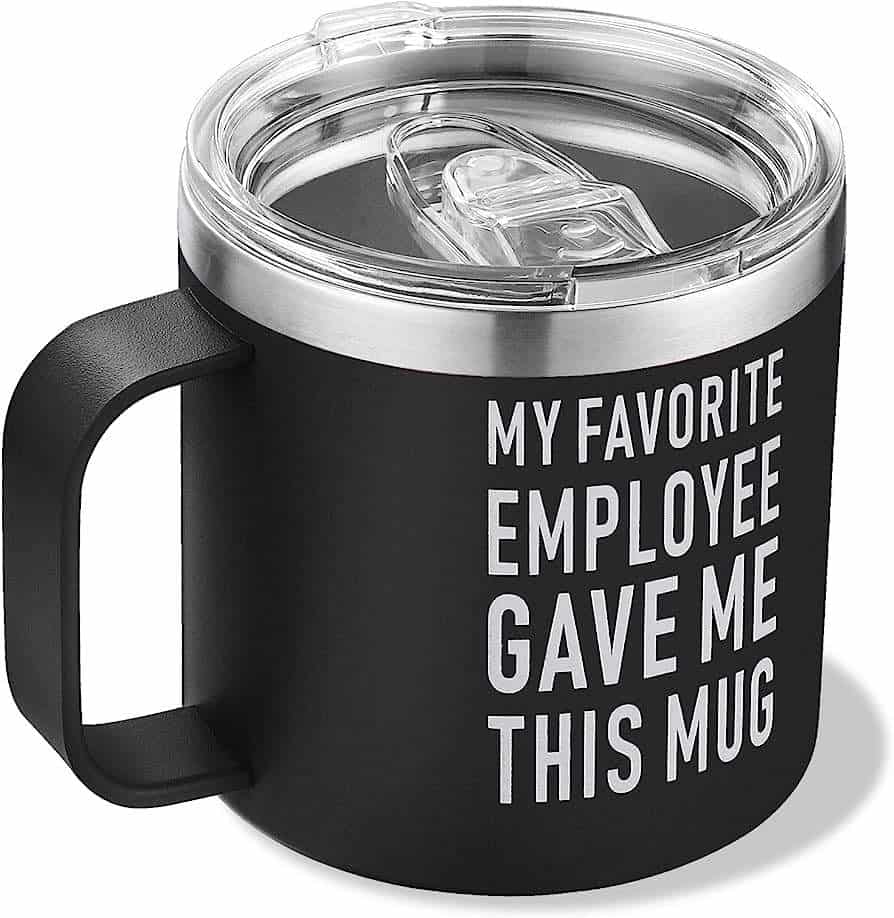 This is one of the most unique events of the year. National Boss's Day allows people to appreciate their seniors and bosses and celebrate their achievements and hard work. Here are some thoughtful marketing ideas for this October occasion.
Offer exciting discounts and deals exclusively for bosses like "Boss's Day Treats," "Boss's Special Discounts," and more. You can also create special deals and packages like "Pamper Your Boss" to encourage employees to visit your store and make a purchase.
Create a hashtag contest on your social media handles and encourage people to share appreciative messages, stories, and posts about their bosses. You can feature the best ones on your business's social media account and offer special discounts to the winning employee and their boss.
Offer Boss-themed merchandise and goodies at a discounted price. This can include coffee mugs, hats, t-shirts, and more. It will help you create a buzz about the event, and employees will have a chance to gift something fun to their bosses.
Read also: Stepping Into Summer: A Handy June Marketing Ideas Guide
United Nations Day (October 24): Celebrate and Promote the Diversity in Your Business
Celebrate United Nations Day by showcasing diversity and inclusion within your business! It's the perfect chance to recognize the importance of bringing different perspectives together. Here are some ideas that can help you shed light on the inclusive nature of your business.
Spread the word about your incredibly fantastic and diverse team! Showcase their unique stories and backgrounds on your website or social media, and give them a shout-out for their hard work and contribution.
Consider partnering with nonprofits to make a positive contribution to global goals and social initiatives. This can help your business gain purpose while also inspiring customer loyalty.
To make your marketing more fun, try something new and offer some international-themed products or specials to show off different cultures and traditions. It will spice up your product range, giving your customers something to look forward to!
Read also: Spring To Success With These Vibrant May Marketing Ideas
Sweetest Day (Third Saturday of October): Celebrate This Day of Love With Special Discounts and Treats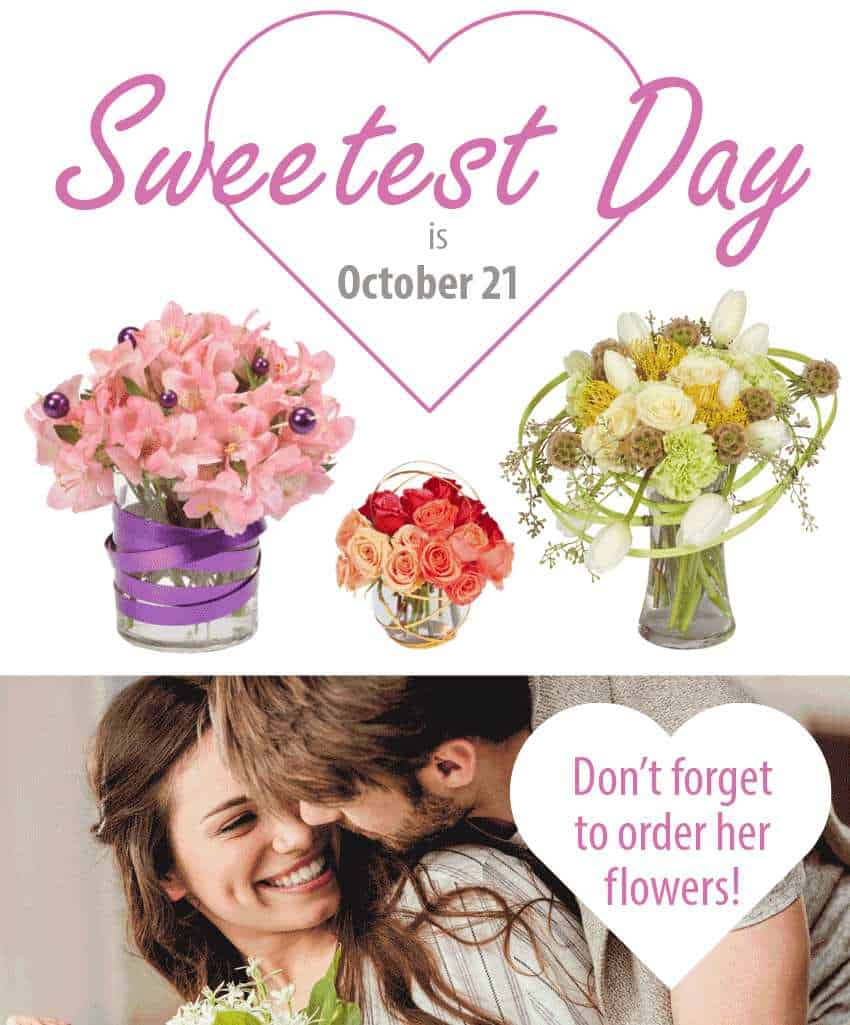 Sweetest Day is the day of romantic gestures, expressions, and love. It is like a mini Valentine's Day for couples, and you can help them make it even more special with some sweet marketing ideas.
Put together special "Sweetest Day" packages or gift sets with your products or services that are just perfect for couples. You can create these gift sets with specific themes like "Romantic Retreat," "Pamper Your Partner," or "Sweet Indulgences," and tailor them according to your business. It will help them gift something thoughtful to their significant other and celebrate their love perfectly.
On Sweetest Day, give your customers a chance to add a special message or a loving note to their orders or gift packages. It's the perfect way to make the day extra sweet!
Start a Sweetest Day social media campaign! Ask your followers to share their most romantic moments, best memories, and favorite love quotes using your special hashtag. Give some love to the participants who shared your content by highlighting their entries on your social media and tagging them with a big thank you!
Read also: 50+ March Marketing Ideas To Make Your Brand Unmissable
Wrap Up: October offers fantastic marketing opportunities
Embrace the captivating spirit of October and let your marketing strategies delight your customers! Incorporate some of the above-mentioned fun, festive, and meaningful events into your campaigns this month.
This will help you engage your audience, foster stronger customer relationships and cast a spell of success over your business.
So, it's your turn to get creative, choose the best October marketing ideas for your company, and make October the most magical month for your business!