September is the ideal time to get your creative juices flowing with your marketing. With all the holidays and awareness campaigns taking place this month, you've got plenty of opportunities to interact with, entertain, and educate your followers.
With summer coming to a close, folks are keen to discover something new and align with companies that understand them.
Let's explore why this month is so special and how you can leverage these September marketing ideas for your next campaigns.
Get ready to wow your crowd and create a splash this September 🙂
Labor Day (September 5)
Make the most of Labor Day and show some appreciation for your employees. This celebrated event was originally created to honor American workers and is usually celebrated with parades and barbecues.
Take advantage of this opportunity by offering customers exclusive discounts, deals, or promotions – you'll be sure to see an increase in sales. Also, don't forget to show your staff how much you value them – feature them on your website or social media channels.
You can also use Labor Day as a chance to give back to the community. Consider teaming up with a charity or organizing a food drive – it's a great way to demonstrate your brand values and make a positive impact on the world.
International Day of Peace (September 21)
Celebrating the International Day of Peace is a great opportunity for marketers to spread positive vibes and engage with their audience.
A great way to do this is by creating social media campaigns featuring inspiring visuals, quotes, and videos encouraging peace.
Encourage your followers to share their stories or acts of kindness using a specific hashtag – this will create a sense of community around your brand.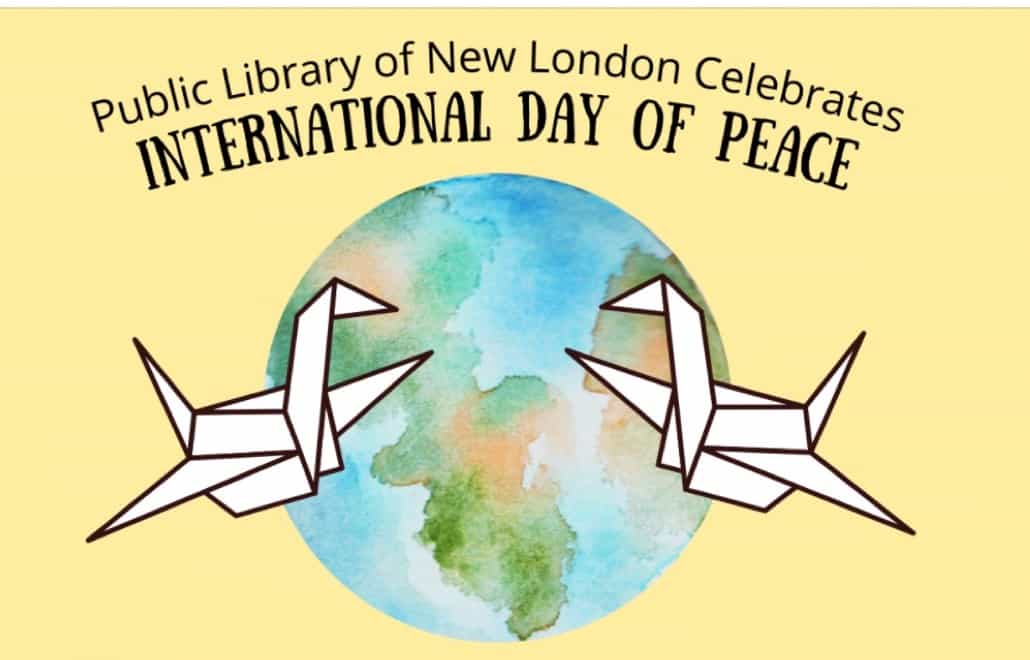 Collaborating with NGOs and peace organizations is a great option if you want to promote peace and make your brand stand out.
Through these partnerships, you can host events, workshops, or webinars that raise awareness about peace-related topics and motivate people to take action. Not only will this give your marketing efforts a boost, but it'll also show how socially responsible your brand is.
If you really want to impact your customers and drive sales, think about putting together special promotions or discounts for products or services related to peace. These can include meditation apps, eco-friendly items, and conflict resolution courses – the works.
By tying these offers to the International Day of Peace, you create a sense of urgency. Plus, it's a great way to bring peace and harmony into people's lives while helping your business out.
Read also: August Marketing Ideas That Can Boost Your Brand Image
National Coffee Day (September 29)
National Coffee Day is a special day to celebrate your beloved caffeine-filled drink. Coffee has become essential to many people's daily lives, and its popularity keeps expanding.
Why not use this opportunity to promote your coffee-related business and interact with your customers in a fun and exciting way?
Who wouldn't love freebies, especially when it's something as amazing as coffee? You could give away a free cup of coffee to your first 100 customers or offer a great deal – something like 'buy one, get one free' – on your most popular drinks.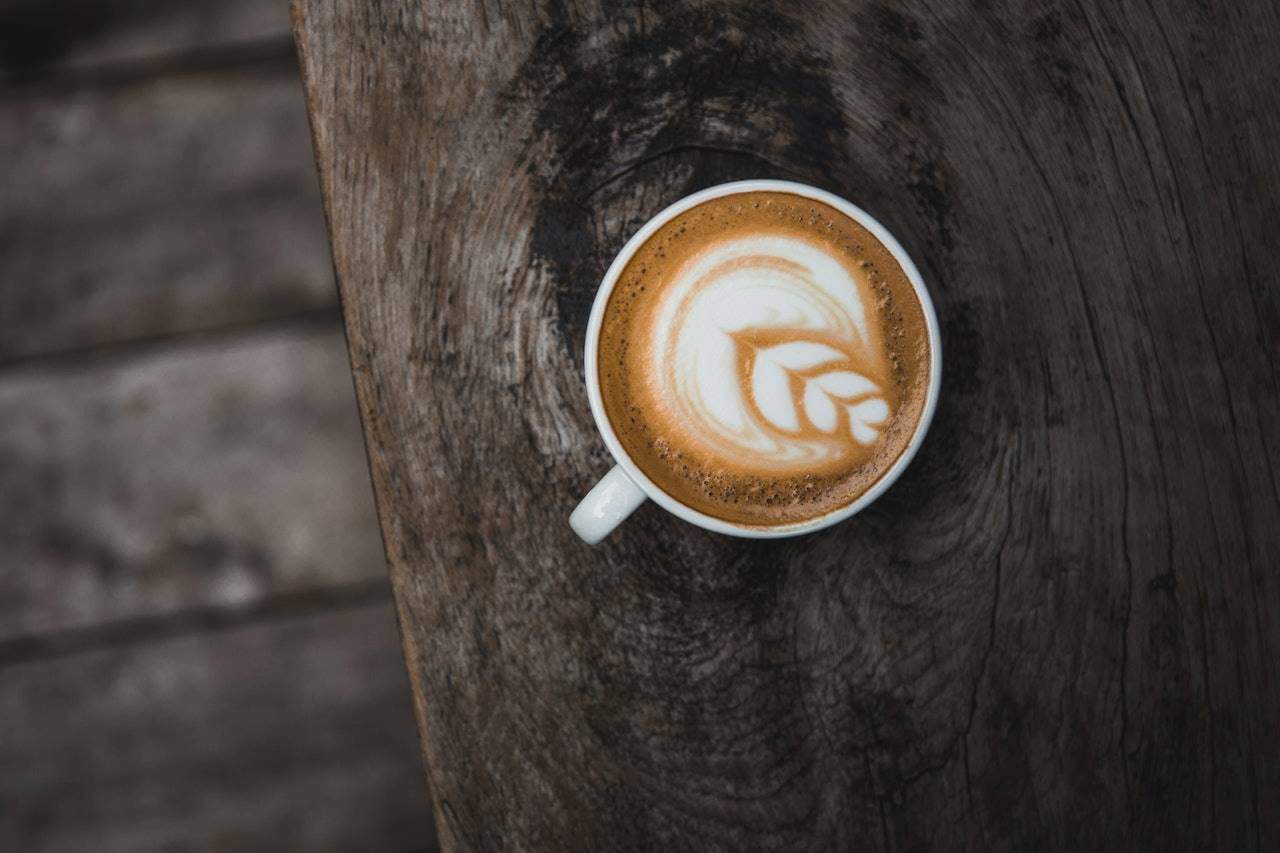 Such promotions can bring in new customers, create excitement around your business, and leave a long-lasting positive impression.
If you don't have a coffee-based business, fret not! There are plenty of ways for you to take advantage of this opportunity.
You can host a coffee-themed contest on your social media channels and get your followers involved by asking them to share their best coffee-related stories, pics, or recipes using a unique hashtag.
You can pick a winner randomly or choose the most creative submission. This'll help you boost your brand engagement and create user-generated content that makes you more visible online.
Read also: Sunny Strategies: July Marketing Ideas For Bright Results
National Grandparents Day (September 12)
Want to make National Grandparents Day extra special for your business? Here are some cool ideas that can make it a day to remember for grandparents and grandchildren.
Why not make National Grandparents Day even better by offering tailored promotions and discounts? You can try out a few ideas, such as a 'Grandparents & Grandkids Day Out' or a 'Family Fun Pack', with discounted tickets to family-friendly events, restaurants, and activities. It's sure to be a blast for the whole family and get them into the holiday spirit.
You can invite customers to share their fondest memories of their grandparents on social media. This will create an emotional connection with your audience and help foster positive associations with your brand.
Joining forces with organizations that help elderly people is an excellent way to support the community, strengthen your company's standing, and earn the trust of prospective customers – everybody wins!
Read also: Stepping Into Summer: A Handy June Marketing Ideas Guide
Patriot Day (September 11)
On September 11th, otherwise known as Patriot Day, we take time to honor the individuals who lost their lives in the 9/11 attacks. We remember the heroic acts of those who sacrificed themselves to protect others and use this day to come together and reflect on their memory.
There are many ways to show our appreciation for veterans and first responders; with one being organizing a fundraising campaign where customers can donate to relevant charities or organizations.
Doing this can help create a meaningful impact while also spreading the message of unity.
Social media is a great platform to spread appreciation, too. You can create campaigns that focus on sharing stories, memories, and acts of kindness that include relevant hashtags. This will generate positive conversations and allow you to better connect with your audience.
Read also: Spring To Success With These Vibrant May Marketing Ideas
National Hispanic Heritage Month (September 15 – October 15)
National Hispanic Heritage Month is a fantastic opportunity to honor and thank the Hispanic community for all that they have achieved.
From mid-September to mid-October, there are tons of festivities, activities, and recognition of Latinx people's heritage and successes throughout the ages. Comprehending the cultural importance of this month is essential for putting together campaigns that truly resonate with Latinx consumers.
If you want to connect with the Hispanic community, language is key. Think about rolling out dual-language marketing campaigns and ads specifically targeting this group.
By communicating in both English and Spanish, you can make sure more people hear your message and come across as more inclusive.
Customizing your material to reflect the Hispanic community's needs, interests, and values will help strengthen your relationship and earn their trust.
Read also: 10 Christmas Marketing Ideas For Some Sales Magic✨
Banned Books Week (Last week of September)
Banned Books Week is about appreciating intellectual freedom and making people aware of books restricted or banned in different places. You might wonder, "Why should I care about banned books?"
It has to do with the power of ideas, diverse outlooks, and the liberty to explore different stories. Banned Books Week reminds you of how significant it is to keep intellectual freedom and access to information alive.
You can embrace Banned Books Week in your marketing by displaying books that have been challenged or banned. Show customers you stand for intellectual freedom and create eye-catching displays to get people talking while educating them about the importance of unrestricted access to literature.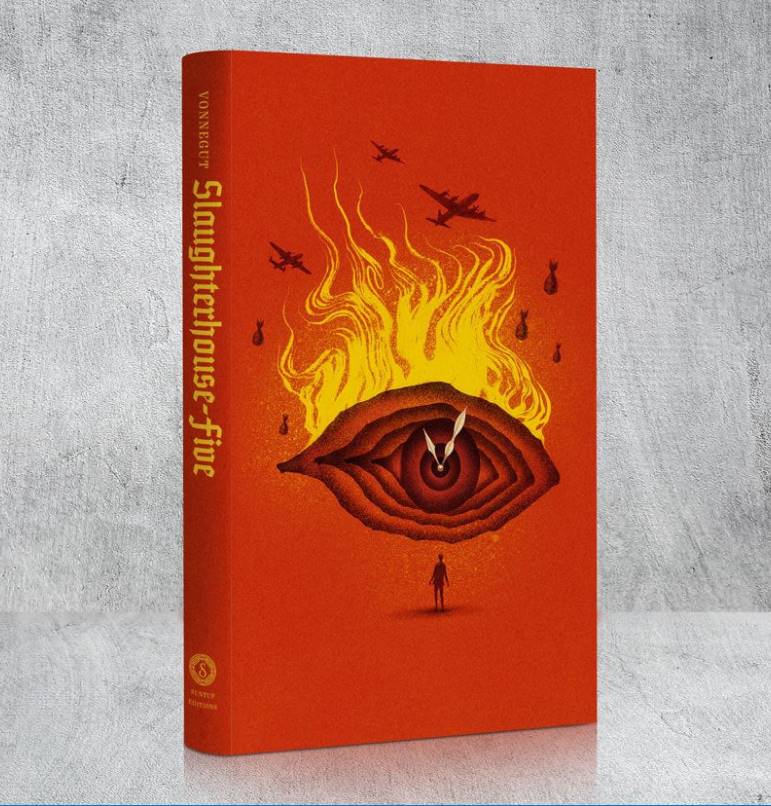 Another great way to support the cause is to organize author interviews and book discussions with authors who have experienced censorship or had their works challenged. Hosting these conversations in-store, online, or even as a podcast series is a great way to spread awareness.
Consider teaming up with libraries and literary organizations to make the most of this event. Together, you can organize events like panel discussions, readings, and even workshops on censorship and freedom of expression.
This way, you'll have a bigger reach and make a greater impact in spreading awareness about the event and its importance. It's all about celebrating intellectual freedom, promoting banned books, and encouraging conversations about the power of ideas.
Read also: 50+ March Marketing Ideas To Make Your Brand Unmissable
International Literacy Day (September 8)
Celebrate International Literacy Day and show that your brand cares about a noble cause. Partner with local schools and libraries to arrange reading sessions where your employees can read to children, or provide writing workshops.
You can also organize book donation drives, initiate reading challenges, and recommend books on social media – all great ways to make a difference in people's lives while demonstrating your commitment to education.
Make sure you spread the word about your content around the web, from your website to social media pages and email newsletters. This way, you'll get a good reputation in the business, and you'll be able to attract the people you want to reach.
Read also: The Most Exciting October Marketing Ideas for Your Business
World Alzheimer's Month
World Alzheimer's Month is the perfect occasion for businesses to get involved and spread awareness about Alzheimer's disease.
By incorporating this topic into your marketing efforts, you can make a real difference and reach a larger audience. This is a great opportunity to highlight the struggles of those with Alzheimer's and their families while promoting understanding and compassion.
Here is what you can do:
Organize a fundraiser to support Alzheimer's organizations and research centers. Get your customers and clients involved by asking them to make donations or buy special products/services, with part of the proceeds going towards the cause. Not only will it generate funds, but it will also create a positive image for your brand.
Additionally, you can use your marketing channels (social media, blogs, newsletters) to share educational resources about Alzheimer's prevention and care – like risk factors, early symptoms, and useful advice for caregivers. Doing this will show that your business is devoted to looking out for the customers and the community.
Show your support and make a difference by connecting with local healthcare providers and support groups specializing in Alzheimer's care. You can team up with them to organize events, workshops, or webinars to raise awareness and provide help.
Read also: November Marketing Ideas: Ignite Your Business Growth This Fall
Self-Improvement Month
September is also considered a self-improvement month, and as a marketer or business owner, you can leverage this special time of year to build stronger relationships with your customers.
Demonstrate that you care about their personal growth and well-being while positioning your brand as an invaluable resource on their journey toward achieving their goals.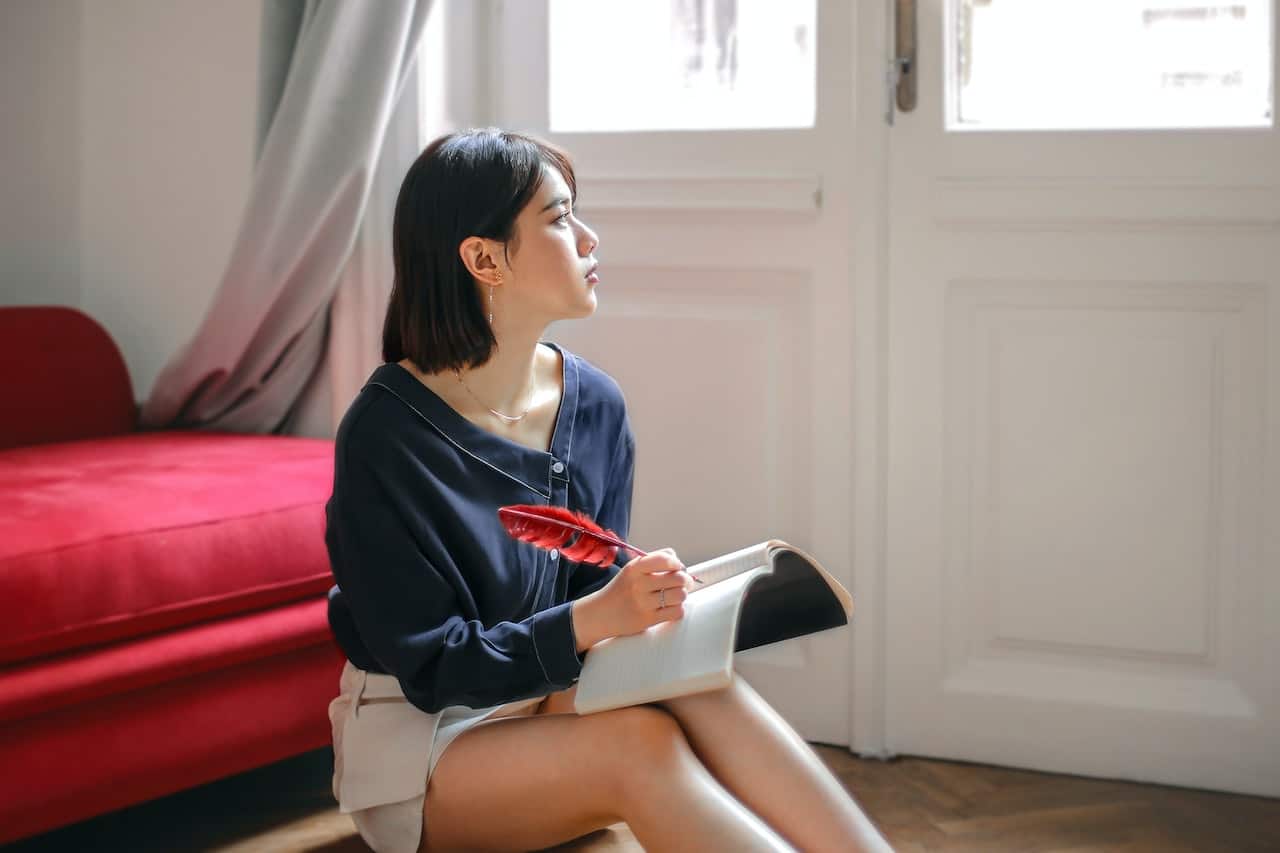 Here are a few ideas for you to try.
You can organize virtual or in-person workshops and webinars to share actionable advice and tips on mindfulness, goal-setting, time management, and stress reduction. By providing helpful content, you'll engage your audience and establish your brand as an expert in self-improvement.
Make September special for your community by offering discounts on self-help books, courses, and coaching services. To increase your reach, spread the word about these deals through emails, social media posts, and connecting with influencers.
Working with wellness influencers and experts is another great way to show off your brand values and create compelling content. This includes creating content like blog posts, videos, interviews, joint events, or social media takeovers. Not only will this help you attract their audience, but it will also give your brand some fresh perspectives.
Read also: 15 April Marketing Ideas to Make Your Business Blossom
National Childhood Obesity Awareness Month
September is a great month to use National Childhood Obesity Awareness Month for your promotional initiatives. It's important to bring attention to the issue of childhood obesity and brainstorm creative ideas to promote healthy lifestyles.
It's important to recognize the seriousness of childhood obesity and its effects on the upcoming generation.
By emphasizing the startling facts and distributing insightful material concerning this issue, we can increase awareness and inform parents, guardians, and communities about the need to address this problem proactively.
Collaborating with local schools and sports organizations is a great way to get the word out about living healthily. You can sponsor events such as sports days or health fairs, where you can set up some fun activities. You can interact with families and encourage them to stay active.
In addition, creating healthy eating campaigns can help tackle childhood obesity. Create social media challenges where people can show off nutritious recipes or host live cooking demonstrations with healthy, yummy meals.
You could even hand out recipe cards or partner with local grocery stores to display healthier food options and offer discounts on fresh produce.
These methods will help you spread the word about childhood obesity during National Childhood Obesity Awareness Month and positively impact kids' lives – ultimately benefiting everybody in the long run.
Read also: Creative Event Marketing Ideas to Get People Excited
Wrap Up
Let's take advantage of September and all the special days it offers. It's a great chance for businesses to make their campaigns stand out while connecting with customers on a deeper level.
By planning and aligning your marketing efforts with meaningful causes and events, you can get the most out of your campaigns and boost your brand visibility.
So, let's get into the spirit of September and use this month to make your marketing initiatives shine.