Summer brings sunny days and joyful moments spent with loved ones. As schools break for vacation and families embark on exciting trips to their favorite destinations, it's a fantastic time to connect with your customers in a fun and meaningful way.
July can present a unique challenge for brands as customers are scattered across the country, enjoying a break from their regular routines. It's the perfect opportunity to think outside the box 😄
To help you with this, we've curated 10 inspiring July marketing ideas that can make a lasting impression.
Let's dive in!
Independence Day
Express your love for your country and engage your audience by presenting enticing offers and curated items that capture the essence of the 4th of July celebration.
For example, you can showcase limited edition products featuring patriotic designs or colors, such as clothing, accessories, or home decor items. Offer exclusive discounts or bundle deals to make the promotion more appealing to your customers.
Another idea is to organize a contest or giveaway where participants can showcase their patriotic spirit by submitting photos, videos, or creative artwork related to Independence Day. This encourages engagement and creates a sense of community and shared celebration among your audience.
National Ice Cream Month
Consider running ice cream-themed promotions or partnerships if you're in the food or retail industry.
For instance, you could offer special discounts on ice cream flavors, create limited-edition ice cream-inspired products, or collaborate with local ice cream shops to offer exclusive deals to your customers.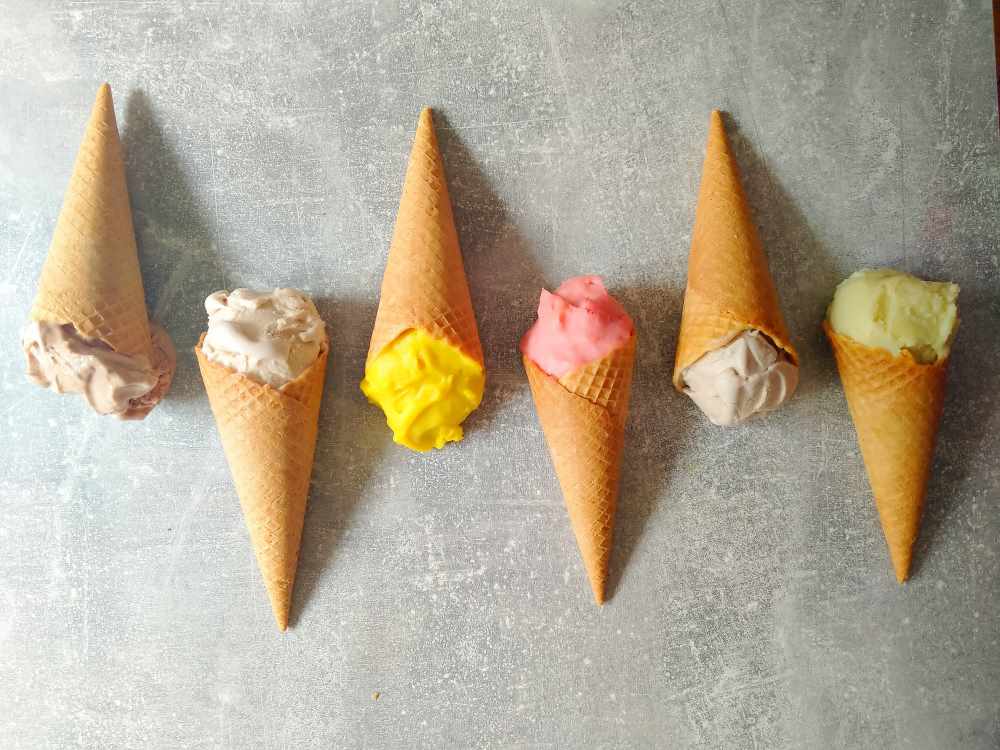 Even if your business doesn't directly relate to ice cream, you can still enjoy the fun. Treat your customers or employees to an ice cream social as a gesture of appreciation. Set up a delightful ice cream bar with various flavors, toppings, and sauces for everyone to enjoy.
Alternatively, you can distribute discount codes or gift cards to local ice cream shops, allowing your customers or employees to indulge in a sweet treat.
National Ice Cream Month is an opportunity to bring joy and create memorable experiences.
Compliment Your Mirror Day
July 3rd is a special day that encourages individuals to embrace self-love and feel positive about themselves—both inside and out. If it aligns with your brand's values and resonates with your audience, why not acknowledge it on social media?
Take this opportunity to promote a message of self-acceptance and encourage your followers to appreciate their unique qualities. Share uplifting quotes, inspiring stories, or personal affirmations that promote self-love and body positivity.
A safe and supportive space can be created where your audience can share their self-compliments or engage in positive discussions.
Read also: Stepping Into Summer: A Handy June Marketing Ideas Guide
International Chocolate Day
July 7th is a delightful day that everyone can enjoy, regardless of age or preferences. Whether you're a business owner, a chocolate enthusiast, or simply looking for a reason to spread joy, there are countless ways to embrace this chocolatey celebration.
If you're in the retail or hospitality industry, consider organizing a candy counting contest in your store or on social media. Invite customers to guess the number of chocolates in a jar, with the chance to win a delicious prize.
This engages your audience and creates a fun and interactive experience that leaves a lasting impression.
Another sweet idea is to surprise your customers with Hershey's Kisses as a token of appreciation. Place a bowl of these delectable treats at your checkout counter or offer them as a small gift with a purchase as part of the July marketing ideas.
Read also: Captivate Your Audience with These Fresh February Marketing Ideas
Customer Appreciation Day
Dedicate a day to show your heartfelt appreciation to your customers through a special customer appreciation event. This is an excellent opportunity to offer exclusive deals, giveaways, or discounts as a token of gratitude for their unwavering support.
For instance, you can organize a customer appreciation day where customers receive a percentage off their purchases, enjoy buy-one-get-one-free offers, or receive gifts with their orders.
This demonstrates your appreciation and incentivizes customers to engage with your brand and make additional purchases.
Another idea is to host a customer appreciation giveaway. Encourage customers to participate by entering a contest or sharing their experiences with your products or services.
Reward winners with exciting prizes that showcase your appreciation for their loyalty.
Read also: August Marketing Ideas That Can Boost Your Brand Image
Family Reunion Month
In the heartwarming month of July, we celebrate Family Reunion Month—an opportunity to reconnect with our beloved family members, no matter where they reside, and create cherished memories together.
As you plan your July marketing ideas, consider how you can contribute to the joyous reunions of families. A simple yet effective approach is to infuse a family-oriented theme into your advertisements, resonating with families' tight-knit bonds.
Highlight the significance of family gatherings and the joy of being together in your messaging to strike a chord with your audience.
Another exciting idea is organizing a contest encouraging families to share their heartwarming stories or nostalgic photos. Make sure to invite submissions and celebrate the unique experiences of family reunions.
This way, you engage your customers in a meaningful way.
Read also: January Marketing Ideas – 17 Ways to Connect with Your Audience
Sports Themes in July
July brings a surge of sporting events, from baseball in the United States to the renowned Tour de France in Europe. This presents a wonderful opportunity to align your promotions or campaigns with these events or use them as engaging themes for your content.
For instance, if you're in the retail industry, consider running special promotions on sports-related merchandise such as baseball equipment, jerseys, or fan gear.
You can leverage the enthusiasm surrounding baseball games by offering discounts or bundling deals that coincide with key matches or teams' performances.
Also, you can create captivating content that revolves around these sports events. Share articles or blog posts highlighting the history and significance of the Tour de France.
Make sure to provide tips on training for cycling enthusiasts or even interview athletes or fans to capture their experiences and insights.
Read also: Spring To Success With These Vibrant May Marketing Ideas
Everybody Deserves a Massage Week
For those in the spa or salon industry, consider offering special discounts or package deals on massage services.
This encourages individuals to pamper themselves and experience the numerous benefits of massage therapy, such as stress reduction, pain relief, and improved well-being.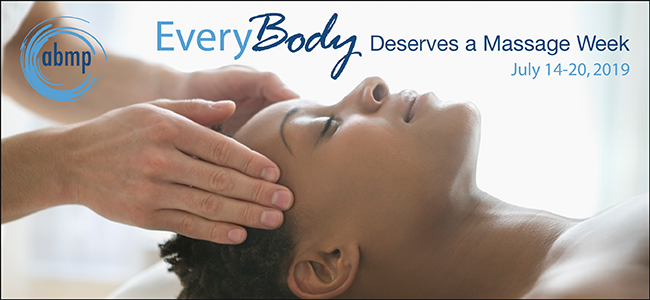 Promote the importance of self-care and relaxation during this dedicated week, enticing customers to prioritize their mental and physical health.
If you're not directly involved in the massage industry, don't worry! You can still participate and provide value to your customers. Partner up with a local massage provider to explore mutually beneficial arrangements.
This could involve offering joint promotions or cross-promoting each other's services.
Summer SpiriT
Ah, the joys of summer vacation! It's the perfect time to promote products and services that align with the spirit of travel and outdoor activities.
If you're in the travel industry, highlight vacation destinations, travel packages, or special deals tailored to summer getaways. Encourage your audience to embark on adventures, explore new places, and create lasting memories.
Showcase popular travel accessories, luggage, or comfortable attire for those planning their summer escapades.
You can still participate in the summer vacation buzz for businesses outside the travel industry. Consider offering "vacation" deals or discounts on products and services that enhance the summer experience.
Read also: 10 Christmas Marketing Ideas For Some Sales Magic✨
Recreation for the Disabled Day
It is remarkable that more than 15% of the world's population lives with a disability. Throughout history, individuals with different abilities have often faced limited access to recreational activities.
However, Recreation for the Disabled Day is a dedicated occasion that aims to raise awareness about the importance of inclusivity for all.
To actively participate in this meaningful day, consider sponsoring or volunteering at a local recreation center that is accessible and caters to individuals with varying abilities.
You can use your platform to raise awareness among your audience and encourage them to make a difference. Tips and suggestions on how individuals can contribute to creating a more inclusive world can be shared.
This can include promoting accessible venues, advocating for inclusive policies, or volunteering for organizations that support people with disabilities.
Gruntled Workers Day
Did you know that July 13th is Gruntled Workers Day? Yes, "gruntled" is a real word, meaning pleased, satisfied, or content.
This unique holiday presents an opportunity to focus on employee happiness and create a positive work environment that benefits your team and customers.
Start by gathering feedback from your employees to gain insights into their experiences. Conduct surveys or hold open discussions to identify areas where improvements can be made.
Read also: September Marketing Ideas to Boost Your Bottom Line
Give Something Away Day
Mark your calendars for July 15th, as it's Give Something Away Day—a special occasion to embrace the spirit of generosity and positively impact your community or a greater cause.
Instead of solely focusing on running an Instagram giveaway, why not consider hosting a charity fundraiser or engaging in acts of kindness that align with your values?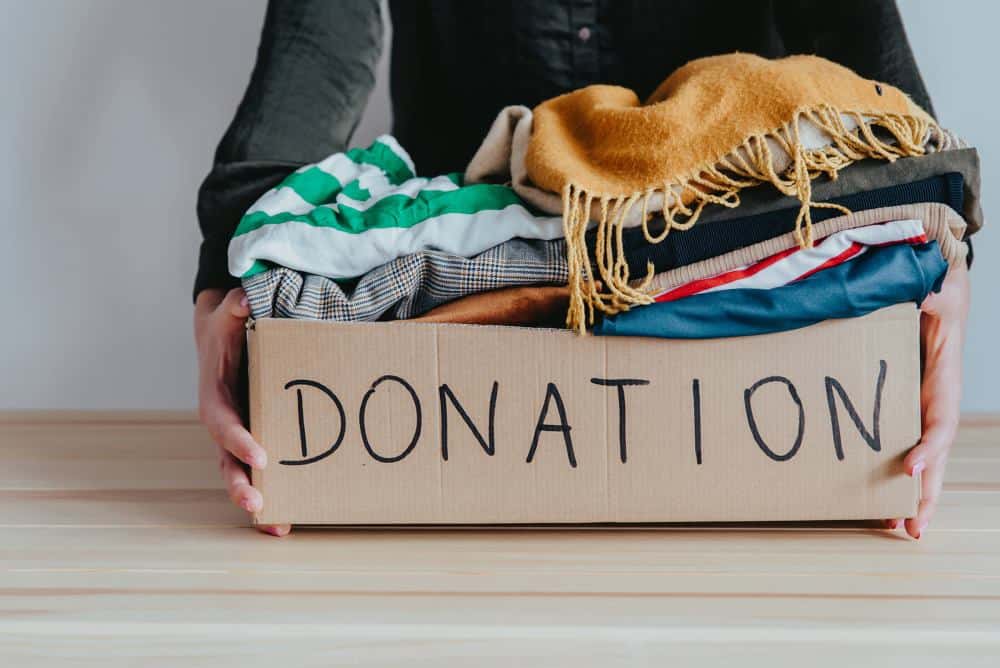 By giving back, you engage your followers, establish meaningful connections, and leave a lasting impression.
One impactful way to celebrate Give Something Away Day is by organizing a charity fundraiser.
A cause that resonates with your brand and audience can be chosen, and your followers can be encouraged to participate by donating or purchasing specific products or services.
National Workaholics Day
On July 5th, we observe National Workaholics Day—a gentle reminder to prioritize a healthy work-life balance and nurture our mental well-being.
One impactful way to celebrate National Workaholics Day with your customers is by offering them a chance to escape the daily grind and enjoy a well-deserved break.
Consider hosting a giveaway where participants can win a holiday package or a relaxing weekend getaway as part of the July marketing ideas.
Read also: Experiential Marketing Ideas for 'Next Level' Brand Campaigns
Be a Kid Again Day
On July 8th, let's return to our carefree days and celebrate Be a Kid Again Day. Invite people to submit a before and after photo of themselves engaging in an activity they used to enjoy as a child but have since grown out of.
This could range from playing with toys, exploring nature, or participating in childhood games or sports. Encourage participants to share their memories and experiences, allowing them to reflect on the simple pleasures of their younger years.
To make the contest more engaging and interactive, you can create different categories or themes, such as "Best Recreation of a Childhood Memory" or "Most Creative Transformation."
Offer exciting prizes that resonate with the event's spirit, such as gift cards to toy stores, tickets to amusement parks, or nostalgic treats.
Bastille Day
On July 14th, France comes alive with vibrant celebrations for Bastille Day, the country's national day. French people gather to honor their military, indulge in delicious feasts, throw lively parties, and illuminate the sky with spectacular fireworks.
If you have a French contingent in your customer base or offer French-themed products, seize the opportunity to join the festivities and celebrate with your audience.
Bastille Day allows brands across various industries to engage in the celebration. Whether you're in fashion, food, art, or architecture, this day holds relevance for numerous businesses.
Consider how you can infuse a touch of French flair into your offerings and engage with your customers in a way that resonates with the spirit of Bastille Day.
Read also: The Most Exciting October Marketing Ideas for Your Business
National Grilling Month
National Grilling Month is also celebrated in July, and it is the perfect time to indulge in the sizzling delights of outdoor cooking. There's something special about firing up the grill during the summer season, and it's a tradition that brings people together.
Grilling may evoke images of family gatherings and mouth-watering feasts. You can leverage this theme to create a memorable giveaway or promotional campaign that resonates with your audience.
You don't need to sell grills to participate; instead, consider partnering with complementary brands to expand your reach and enhance the experience for your customers.
One engaging approach is to host a recipe contest, inviting your customers to submit their best dry rubs, marinades, or grilling recipes. Encourage them to share their culinary creations and photos or videos, showcasing their skills and creativity.
Read also: Top Local Advertising Ideas to Elevate Your Marketing
Wrap up
In July, as the sun shines bright and spirits soar high, it's time to infuse your July marketing ideas with creativity and excitement.
The opportunities are endless, from celebrating Independence Day with patriotic promotions to embracing the sweetness of National Ice Cream Month.
Remember, it's not just about promoting your products or services; it's about crafting experiences that resonate with your customer's interests, passions, and desires.
Get ready to spark excitement, engage your audience, and make a lasting impact with your July marketing.