Did you know that nearly 7 out of 10 marketers find special events and holidays key to their company's promotional game plan? Quite a fact, right? Well, June is a treasure chest of marketing opportunities, brimming with unique celebrations and observances.
From Pride Month to Father's Day and National Donut Day to Great Outdoors Month, June is teeming with events that allow your brand to connect with your audience in new and fun ways.
So, what's this article about? Well, it's your handy guide to the best June marketing ideas. We'll walk through these special days and give you ready-to-use marketing ideas. Get ready for a dose of creativity and fresh inspiration to spice up your marketing plans!
65 June Marketing Ideas For Awesome Campaigns This Summer
Leveraging the spirit of June in your marketing campaigns can lead to significant results.
This month, brimming with unique observances, national days, and seasonal transitions, offers many opportunities for creativity.
With more than 65 innovative marketing ideas, you can design campaigns that strike a chord with your audience, boosting your brand's visibility and engagement.
So, let's venture into this vibrant world of marketing opportunities and unearth strategies to make your brand shine brighter this June.
Read also: January Marketing Ideas – 17 Ways to Connect with Your Audience
June National Awareness and Causes Themes Ideas
| | |
| --- | --- |
| Month-Long Observances | Single-Day Observances |
| Alzheimer's & Brain Awareness Month | Leave The Office Early Day (June 2) |
| Audiobook Month | Repeat Day (June 3) |
| Black Music Appreciation Month | SAFE Day (June 4) |
| National Caribbean American Month | Donut Day (First Friday in June) |
| National Soul Food Month | Eyewear Day (June 6) |
| Give a Bunch of Balloons Month | Higher Education Day (June 6) |
| DJ Month | Call Your Doctor Day (Second Tuesday in June) |
| Immigrant Heritage Month | Making Life Beautiful Day (June 11) |
| Perennial Gardening Month | Kitchen Klutzes of America Day (June 13) |
| Zoo and Aquarium Month | Children's Day (Second Sunday in June) |
| LGBTQ+ Pride Month | Flag Day (June 14) |
| Men's Health Month | Garbage Man Day (June 17) |
| Fresh Fruit and Vegetables Month | Splurge Day (June 18) |
| Camping Month | Juneteenth (June 19) |
| Candy Month | Father's Day (Third Sunday in June) |
| Dairy Month | Summer solstice/first day of summer (June 21) |
| Great Outdoors Month | Selfie Day (June 21) |
| Gun Violence Awareness Month | HVAC Tech Day (June 22) |
| Homeownership Month | Take Your Dog to Work Day (Friday After Father's Day) |
| Iced Tea Month | Beautician's Day (June 26) |
| PTSD Awareness Month | Sunglasses Day (June 27) |
| Safety Month | Insurance Awareness Day (June 28) |
| Accordion Awareness Month | Social Media Day (June 30) |
Read also: Sunny Strategies: July Marketing Ideas for Bright Results
June Marketing Ideas for Month-Long Observances
June is packed with month-long observances that provide numerous marketing opportunities.
From Pride Month to National Safety Month, these observances span various topics, allowing businesses across diverse industries to connect with their audiences on a deeper level.
This section offers an array of innovative marketing ideas centered around these observances, allowing you to align your campaigns with ongoing conversations, causes, and celebrations.
Let's find out how your brand can resonate with audiences in a meaningful, impactful manner this June.
Pride Month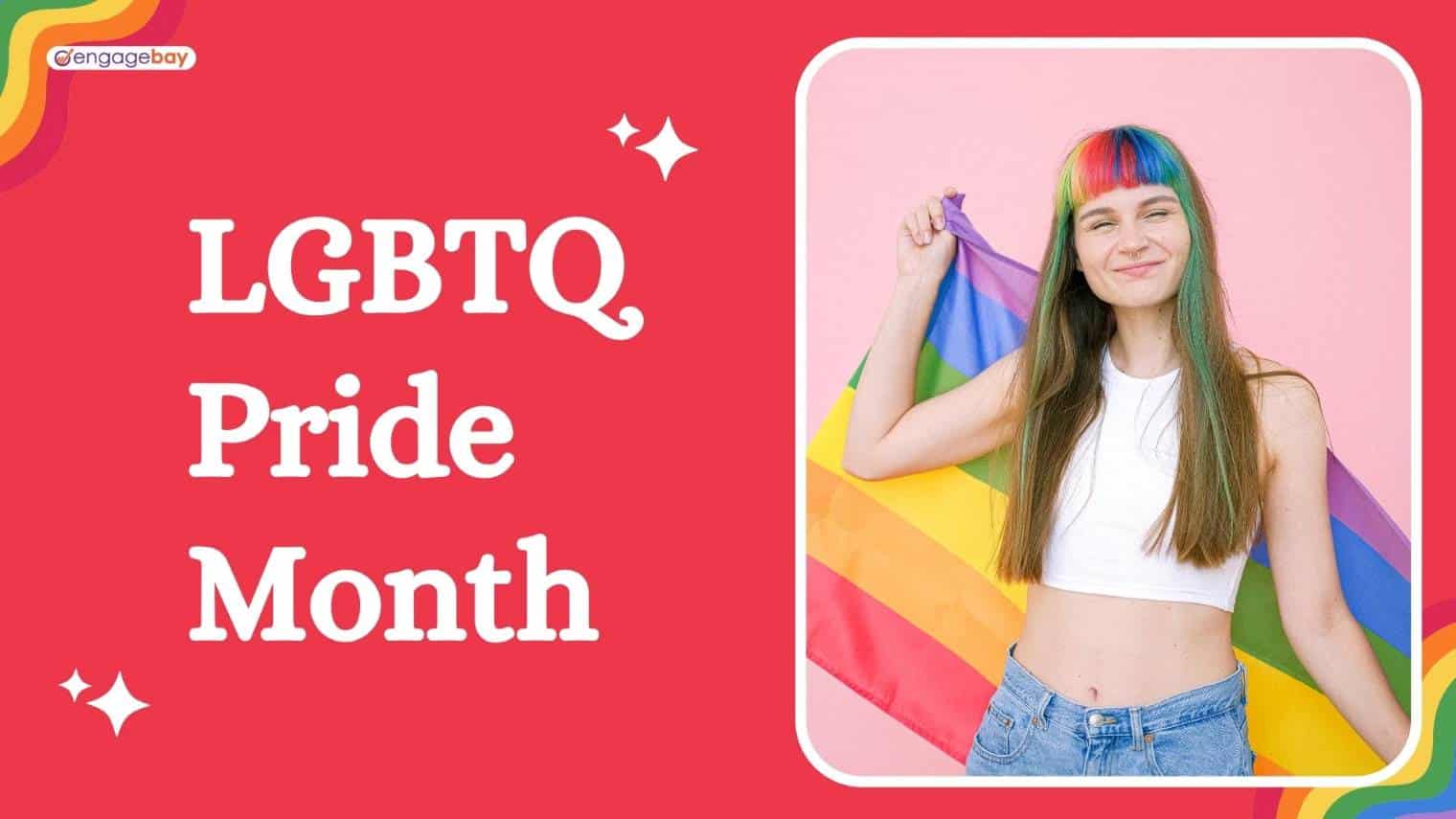 Stepping into June, marketers often ask, "How can we engage our audience in meaningful ways this Pride Month?". The answer lies in authentically connecting with the LGBTQ+ community and giving back substantially.
The reason why Pride Month marketing ideas work is not a mystery. Studies have shown that a brand's support for LGBTQ+ rights is more than an annual celebration.
It's a direct nod to diversity and inclusivity, which many consumers worldwide find important when choosing one brand over another. Hence, aligning your brand with Pride Month can send a powerful message of solidarity.
Ideas To Try
Partner with LGBTQ+ influencers: Collaborate with influential figures in the LGBTQ+ community for exclusive live sessions on your social media channels. Let them share their experiences and discuss the significance of Pride Month.
Launch Pride-themed merchandise: Introduce limited-edition merchandise celebrating Pride Month. Ensure to communicate transparently about the portion of profits being donated to LGBTQ+ charities.
Offer 'Pride Discount': To stimulate purchases, offer a Pride-themed discount code like 'PRIDE2023' throughout June. According to Investopedia, coupons motivate nearly 60% of shoppers to try new brands or products.
Share employee Pride stories: Showcase the diversity within your company by sharing heartfelt Pride stories from your employees. This humanizes your brand and demonstrates a genuine commitment to inclusivity.
Run a 'Pride Story Contest': Encourage your followers to share their stories about Pride. Reward the winner by featuring their story on your platform and offering a Pride-themed package of your products/services. This can boost social media engagement while creating a stronger bond with the LGBTQ+ community.
Great Outdoors Month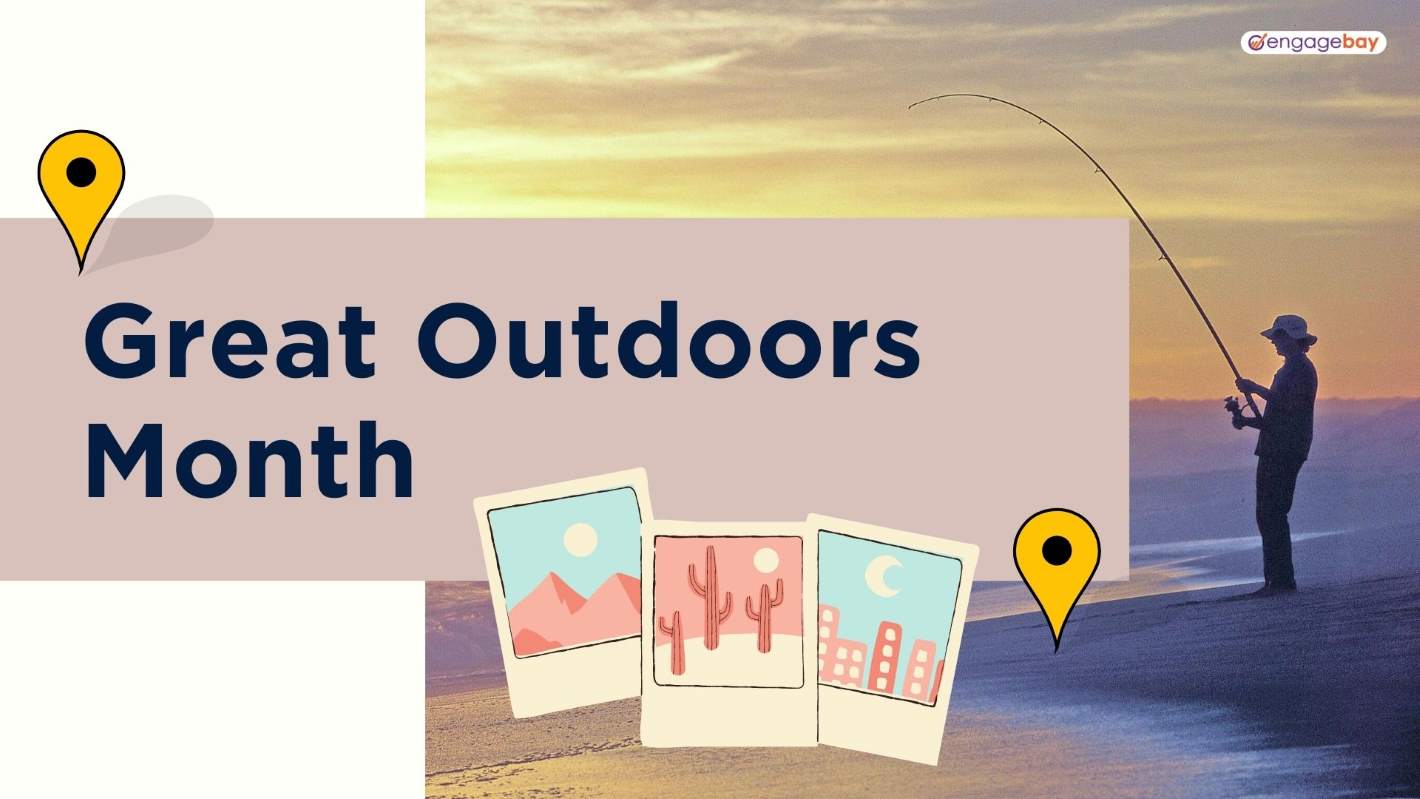 June is synonymous with sun-drenched adventures and the joy of the great outdoors. It's a chance to encourage people to step outside, enjoy the warmth of summer, and embrace outdoor activities like hiking, biking, or camping.
For businesses, especially those in the lifestyle, fitness, or travel industry, Great Outdoors Month offers countless ways to connect with their audience.
Highlighting your products or services' role in enhancing outdoor experiences can create engaging, seasonal content that truly resonates with your customers.
Great Outdoors Month is an excellent opportunity for marketers to tap into the burgeoning trend of health-consciousness and eco-friendliness.
Ideas To Try
Launch an outdoor challenge: Kick off the month by challenging participants to engage in outdoor activities like hiking, picnicking, or biking while showcasing your products. This generates exciting user content and increases audience engagement.
Collaborate with outdoor bloggers/influencers: Leverage influencer marketing by collaborating with outdoor bloggers or influencers for product features or reviews.
Offer a summer bundle: Launch a discounted 'Summer Bundle' offer comprising products useful for outdoor activities. Bundles catering to summer needs will likely attract customers looking for good deals.
Highlight product benefits for outdoor activities: Emphasize how your products enhance outdoor experiences. If your brand has an eco-friendly focus, highlight this to attract environmentally-conscious consumers.
Host an outdoor activity photo contest: Initiate a contest on Instagram where followers share their best outdoor activity photos featuring your product. Reward creativity with an exclusive discount or first access to a new product launch.
Read also: Spring To Success With These Vibrant May Marketing Ideas
Safety Month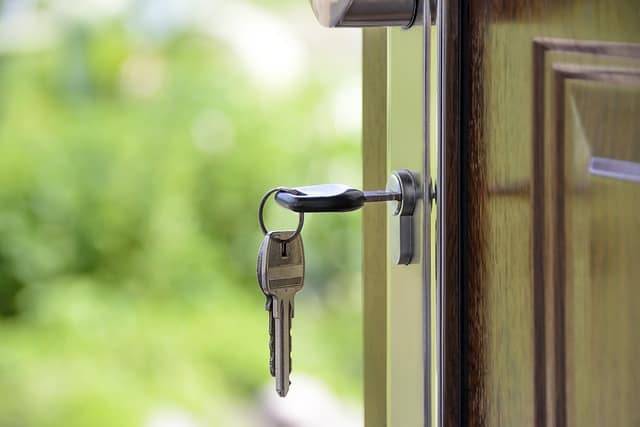 June, being National Safety Month, opens a window of opportunity for brands to express their commitment to safety. From workplace safety to home security, it covers various topics to help reduce injury and prevent accidents.
This observance presents an opportunity for businesses to display their commitment to safety, whether in their products, services, or work environments.
Safety Month can be an excellent time for organizations to share safety tips, offer products that prioritize safety, and show their audience that they care about their well-being.
Ideas To Try
Host a safety practices webinar: A free webinar on safety practices relevant to your industry positions your brand as an industry expert while providing value to your audience.
Collaborate with local safety organizations: Show your brand's commitment to community well-being by partnering with local safety organizations for safety drills or workshops.
Run a safety month special: Boost sales with a special offer featuring discounts on safety-related products or services.
Emphasize safety in communication: Include safety tips related to your product/service in social media posts to reinforce your brand's commitment to safety.
Initiate a 'share your safety tip' campaign: Engage your followers by encouraging them to share their safety advice. Reward the best tips with safety-enhancing products from your brand.
Read also: 50+ March Marketing Ideas To Make Your Brand Unmissable
Marketing Ideas for June National Days
National days are like hidden gems in the marketing calendar.
They are unique opportunities to captivate your audience with tailored marketing strategies. Think of Donut Day – who can resist the allure of a delicious, sugar-coated treat? Or consider Selfie Day, a chance to show the world a personal side of your brand.
Even a day like Environment Day can be an opportune moment to highlight your brand's commitment to sustainable practices.
Leveraging these national days in your June marketing strategy isn't just fun; it's a savvy move to improve your business growth. Let's explore how we can do that.
Father's Day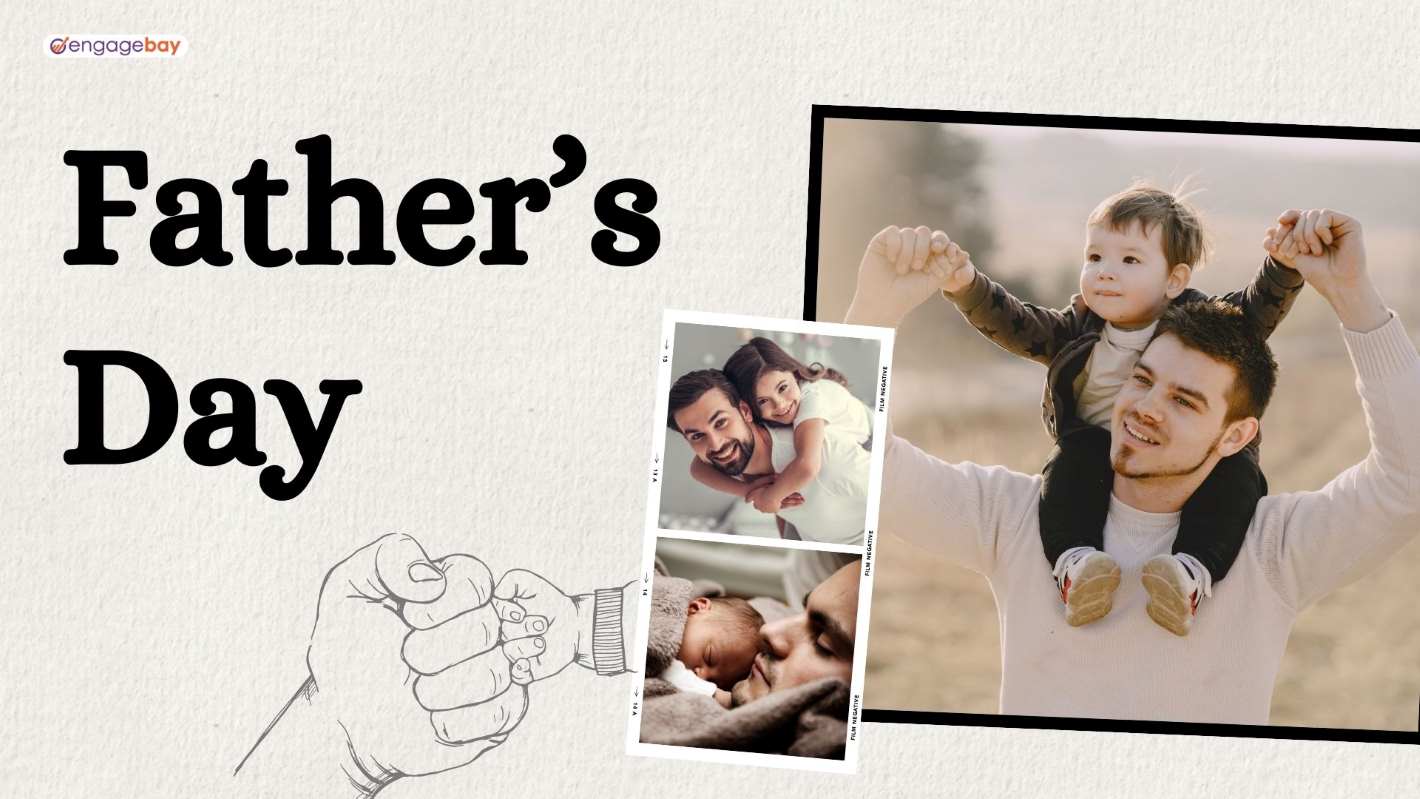 Father's Day is a poignant celebration that honors fathers and fatherhood. Held on the third Sunday of June, this day is a grand opportunity to connect with your customers personally and emotionally.
These strategies can effectively engage your audience and honor the unsung heroes of our lives – fathers.
Reports show that Father's Day spending was projected to hit a record high of $22.9 billion in 2023 (National Retail Federation), making it a significant event to tap into.
Your business can leverage this holiday to honor all the fathers within your customer base and provide a platform for others to express their love and gratitude towards their dads. Some ideas that you can try are as follows.
Ideas To Try
Host a dad joke competition: Initiate a fun competition on your social media where participants share their best or worst dad jokes. This not only honors Father's Day but can also boost your social media engagement.
Highlight some Father's Day gifts: Use email marketing or special website features to showcase products or services that make excellent Father's Day gifts and encourage purchases from your brand.
Launch a Father's Day discount: An offer on selected items can trigger impulse buys and increase your sales during the holiday season.
Feature nice stories about fathers: Share stories about fathers within your company. This personal touch can boost both your brand image and employee engagement.
Run a 'Refer a Dad' campaign: Encourage customers to refer fathers they know who receive exclusive discounts or freebies. This can help expand your customer base and enhance loyalty.
Read also: The Most Exciting October Marketing Ideas for Your Business
Flag Day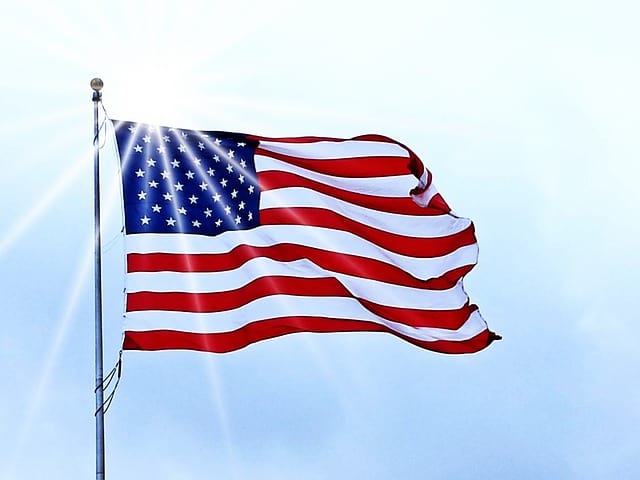 As Flag Day approaches in June, it's a prime opportunity to infuse patriotic marketing ideas into your strategy.
In an era where consumers increasingly seek brands that align with their values, Flag Day offers a unique opportunity to exhibit your brand's patriotic spirit. Celebrating Flag Day not only demonstrates your brand's patriotism, but can also help forge a sense of unity among your customers.
Ideas To Try
Sell flag-themed merchandise:

Kickstart your Flag Day campaign with a limited edition of flag-themed merchandise to show your company's patriotism and create a sense of camaraderie among customers.

Highlight American heritage: If applicable, share your brand's origin story, its contributions to American society, or how it boosts the American economy. This storytelling can increase customer engagement by up to 28% (Skyword, 2023).
Offer military discounts: Extend special offers to those who serve/have served in the military. Such gestures can enhance brand loyalty, as 87% of consumers would switch to a brand that supports a cause they believe in (Cone Communications, 2023).
Express your brand's patriotism: Show how your products/services align with American values or contribute to the national economy. About 64% of consumers cite shared values as a reason for brand loyalty (Harvard Business Review, 2023).
Host a 'Flag Trivia' contest: Engage your audience with questions about the history of the American flag, rewarding winners with discounts or freebies. This interactive content can generate up to 2x more conversions than passive content (Kapost, 2023).
Read also: 10 Christmas Marketing Ideas For Some Sales Magic ✨
Iced Tea Day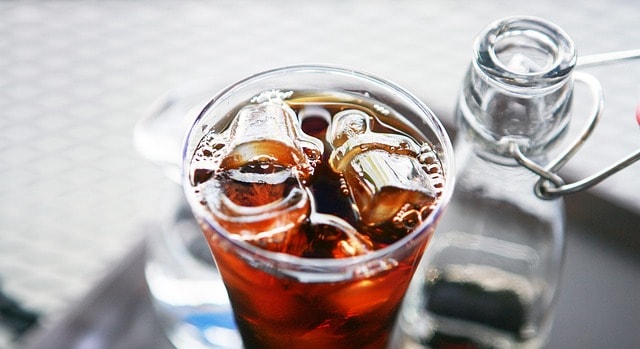 Quenching the summer heat with a refreshing glass of iced tea is a beloved American tradition. On June 10th, National Iced Tea Day invites everyone to indulge in this delicious beverage.
As we gear up to celebrate National Iced Tea Day this June, there are plenty of refreshing marketing ideas you can use to engage your customers.
After all, more than half of Americans (approximately 159 million) drink tea on any given day (Tea Association of the USA, 2023). Also, as of 2021, approximately 75-80% of tea consumed in America is iced.
This widespread popularity makes National Iced Tea Day a valuable marketing opportunity, particularly for the food and beverage industries.
Whether it's launching a new iced tea flavor or offering a refreshing deal, this day offers many ways to engage your audience and boost sales.
Ideas To Try
Launch a limited-edition iced tea flavor: Consider launching a co-branded iced tea product with a renowned company, especially if you're in the food and beverage industry.
Share creative iced tea recipes:

Engage your audience by posting unique iced tea recipes on your social media pages, particularly ones involving your products.

Offer 'iced tea day' discounts: Provide discounts on tea-related products or a free iced tea with every purchase to attract new customers and reward loyal ones.
Share fun iced tea facts: Engage your audience by sharing interesting facts about iced tea on your platforms.
Organize a 'best iced tea recipe' contest: Allow customers to submit their unique recipes and vote for their favorites, with winners receiving special discounts or features on your platform.
Read also: August Marketing Ideas That Can Boost Your Brand Image
Summer Solstice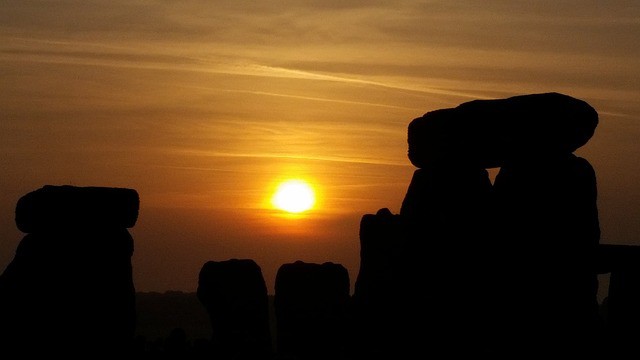 As the year's longest day approaches, marketers should prepare to leverage the magic of the Summer Solstice.
For consumers, it invites them to embrace outdoor activities, beach getaways, and sun-soaked adventures.
As marketers, promoting products or services that enhance summer experiences is the perfect opportunity. From fitness equipment to skincare essentials, the Summer Solstice can spotlight a range of summer-relevant offerings.
Ideas To Try
Host a 'Longest Day of the Year' event: Align with the day's spirit by hosting a 24-hour sale or special promotion. The extended sale period matches the day's length and provides ample time for customers to purchase.
Highlight the summer relevance of your products or services: For instance, if you're in the fitness industry, share tips on utilizing the longest daylight hours for outdoor exercises.
Offer a 'Sunshine Discount': Increase the discount rate as the day progresses, reaching its peak at sunset. This time-sensitive promotion creates purchase urgency.
Share brand achievements: Highlight your brand's growth, sustainability efforts, new product launches, or notable milestones since the last Summer Solstice.
Organize a summer solstice scavenger hunt: Share clues on social media leading to discount codes or special offers on your website, boosting customer engagement and website traffic.
Read also: Holiday Hustle: December Marketing Ideas for Maximizing Sales
Selfie Day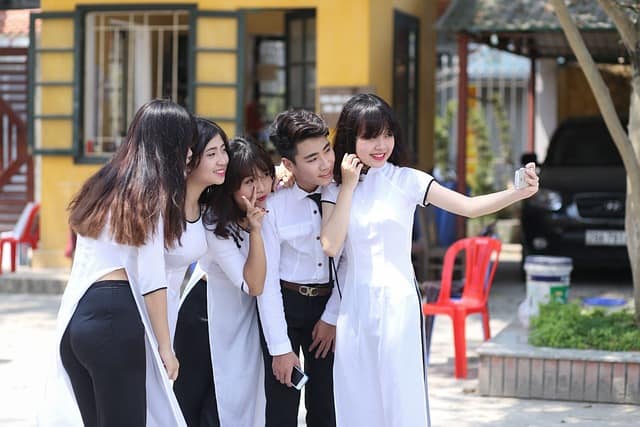 Selfie Day, celebrated on June 21st, is a modern-day festivity that resonates with the digital generation.
Today's consumers, especially Gen Z, and Millennials, are active on social media platforms, with 95% owning a smartphone (Pew Research).
Moreover, a recent study suggests that the average person takes around 450 selfies in a year!
On this day, don't just sell products; sell experiences that your audience would love to capture and share.
Ideas To Try
Initiate a 'Selfie With Our Product' contest: Encourage customers to share creative selfies with your product, increasing engagement and brand visibility.
Share selfie tips:

Educate customers on how to take the perfect selfie with your product or service, interactively promoting your products.

Run a 'Selfie Day Sale': Reward those who post a selfie with your product with a discount on their next purchase, incentivizing user-generated content.
Post team selfies: Share behind-the-scenes selfies of your team to foster authenticity and personability.
Use a 'Selfie Reveal' for new products: Collaborate with an influencer or use a company representative to reveal new products through a selfie, enhancing product announcement reach and engagement.
Read also: September Marketing Ideas to Boost Your Bottom Line
International Donut Day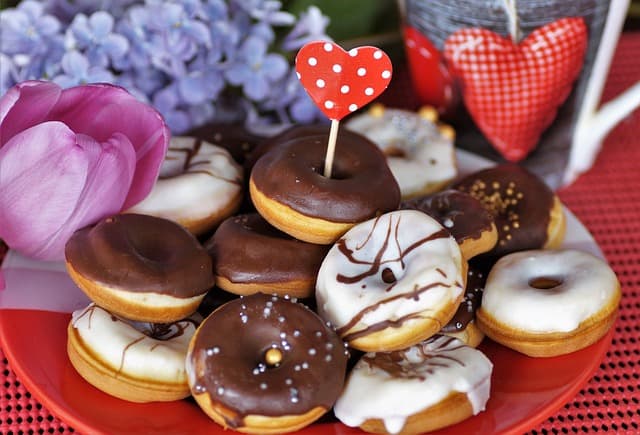 International Donut Day, celebrated on the first Friday of June, is a sweet opportunity for businesses to make a mark.
While it's an obvious fit for food and beverage businesses, with a dash of creativity, any brand can use this day to spark engagement.
From introducing donut-themed products to launching playful campaigns, there are numerous ways to sprinkle some fun into your June marketing strategies with International Donut Day.
Ideas To Try
Launch a novel product: Consider introducing a limited-edition donut-flavored or donut-shaped product to celebrate Donut Day creatively.
Share creative ways to enjoy donuts with your products: This could be a fun pairing idea or an innovative use case, celebrating Donut Day while highlighting your product.
Offer a Donut Day deal: Delight customers by offering a free donut with each purchase, enhancing the festive spirit.
Share your internal celebrations: Show how your brand celebrates National Donut Day internally, such as treating your staff to donuts, to demonstrate a warm, inclusive company culture.
Organize a 'Design Your Donut' contest: Entrants submit unique donut ideas, with winners receiving their dream donut or other enticing rewards, boosting engagement and generating brand buzz.
Read also: November Marketing Ideas: Ignite Your Business Growth This Fall
World Environment Day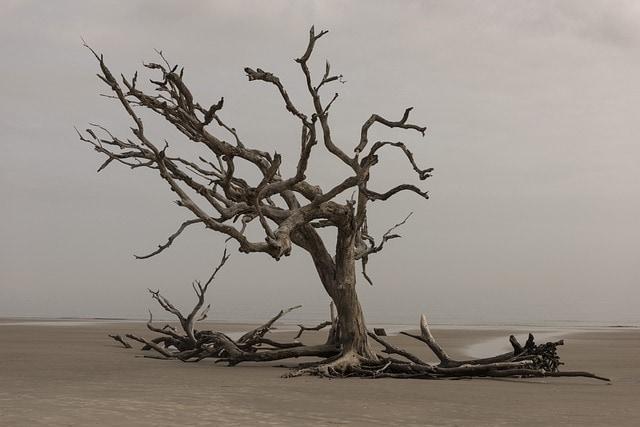 On World Environment Day, celebrated annually on June 5th, consumers are more receptive than ever to eco-friendly marketing ideas.
According to Business Wire, 34% of millennial consumers are willing to pay extra for sustainable goods, showcasing the value of incorporating sustainability into your marketing strategy.
Ideas To Try
Launch an eco-friendly product or initiative: This aligns with the day's theme and solidifies your brand's commitment to sustainability.
Share tips on reducing environmental impact: Educate your audience on how they can minimize environmental impact using your product/service, strengthening your position as an eco-conscious leader.
Offer a 'green discount': Encourage eco-friendly consumption by discounts on environmentally friendly products or services.
Share your environmental commitments and goals: Give customers insight into your brand's values and dedication to a sustainable future.
Engage followers with a 'Go Green Challenge': Encourage environment-friendly behavior and prompt followers to share their actions on social media, fostering community engagement and broadening your eco-friendly message's reach.
Read also: 15 April Marketing Ideas to Make Your Business Blossom
Preparing for Your June Marketing Initiatives
Your June marketing ideas must be thoroughly planned and executed, reflecting a detailed understanding of your brand, your customers, and the unique opportunities the month brings. Here are a few tips to prepare for a successful marketing campaign.
Market research
Begin with comprehensive market research. Identify trending events, days of significance, and popular sentiments associated with June.
Keep a pulse on what your competitors are doing, and glean insights from their successes or shortcomings.
Objectives
Define your campaign's objectives. Whether it's increasing brand awareness, boosting sales, or fostering customer engagement, having a clear goal will guide your strategies and give you a metric to measure success.
Audience
June brings summer vacations, outdoor activities, and vibrant celebrations. Understand how these factors influence your target audience's behavior. Tailor your marketing ideas to resonate with their changing lifestyle and needs.
Preparation
Engage your team in the planning process. Encourage brainstorming and cultivate a shared responsibility for the campaign's success.
Align your resources – be it budget, manpower, or technological tools, in line with your marketing goals.
Read also: Captivate Your Audience with These Fresh February Marketing Ideas
Conclusion
That's a wrap! We've journeyed through June, uncovering many fantastic marketing ideas to help your campaigns shine.
It's no secret that timing matters in marketing. From what we've seen, every day in June is packed with opportunities to make your brand stand out.
But remember, these ideas aren't just about selling – they're about building real connections and sparking conversations with your audience.