Meta description: Who says marketing has to be expensive? We have 14 low-cost ideas that beg to differ!
Small businesses and startups often don't want to reach the world but merely their local audiences. To do that, you need a local marketing strategy that hyper-focuses on the local area.
You'll create targeted campaigns your audience segments will react to, which should drive up your business in the neighborhood. Once you've got a reliable audience in your city or town, then you can expand your marketing parameters.
Today's article will uncover 14 local marketing strategies to help your startup or small business achieve its local goals!
1. Localize Your SEO
As a business owner, we're sure you're familiar with SEO, but what about local SEO?
Local SEO takes the practices of a broader SEO strategy but localizes them to make your website likelier to rank well in local search.
Here are some tasks to add to your to-do list as you localize your SEO.
Work on your meta tags
First, go through your website and update your title tags. This HTML code displays a title atop each page on your website.
Your title tags signal to Google to rank your website, so make sure you use local keywords.
For example, if you're a pizzeria in Chicago, you might put, "X Pizzeria – Your Local Chicago North Side Chicago Pizza Place."
You also need to upgrade your meta descriptions. A meta description is a brief summary of content, such as a page or a blog post.
In your case, you're describing your store or webpage, which will undoubtedly mention your store.
Each page on your website needs its own unique meta description, so you can't copy and paste. It can help to include your business address, your phone number, or your hours in the description.
Read also: Stepping Into Summer: A Handy June Marketing Ideas Guide
Build a local landing page for every location
If you have more than one business location, you need a landing page for each.
Just as you can't copy and paste the content in your meta descriptions, you also must ensure your landing page content is unique. This tells the Google algorithm that each landing page on your site deserves equal attention.
While you have to make the content original, you can use the same basic format for writing landing pages. This way, the pages have uniformity about them that links them together.
Read also: Spring To Success With These Vibrant May Marketing Ideas
Make a Google Business listing
Did you create a Google Business (formerly known as Google My Business) listing for your small business or startup?
Even if you didn't, one still exists. Google pulls data for your small business from all over the Internet to put together the listing, so it might suffer in the accuracy department.

What can you do about it? Claim your Google Business listing so you can improve the accuracy of the information.
To do that, find your Google Business listing. If you don't already have a Google Business profile, create one. If you do have one, then log into the account.
Click the Google Business listing and the option Claim This Business. Then select Manage Now. You'll have to verify that you own the business, then you can finish the reclamation process.
Once you have your Google Business account in your possession, you can remove inaccurate information and use the page as the driver of your local SEO campaign.
Read also: 20 Hot Freelance Business Ideas for a Prosperous 2023
Write content that locals would like
Some local businesses write blog content and incorporate local keywords into it. While that's a good starting point, you can do so much more.
For example, write web content that locals in your neighborhood want to read. Maybe you introduce the best restaurants or hotels in the area, boutique shops where you can find hidden gems, or content in that vein.
Get mobile-friendly
Last but certainly not least, you must optimize your website for mobile.
Marketing resource Oberlo reports in 2023 that 6.8 billion people have smartphones. That number will only climb, with the total expected to reach 7.7 billion people by 2027.
Even among your local audience, you can expect that most will access your Google Business profile or website through mobile.
If you don't have a mobile-optimized site, you're chopping down the accessibility of your site.
Here's What Micromarketing Means, and How It Can Help Your Business
2. Get Listed On More Local Directories
The next local marketing strategy is to get on more local directories.
First, let's back up and talk about local citation. Remember how we said Google Business will pull together a listing for you based on the information about your business floating around online?
Those are local citations. Some refer to these citations as NAP data, with NAP an acronym for Name, Address, Phone (number).
Since local citations online aren't guaranteed to be complete, that's why you must claim your Google Business profile. This way, the information that goes around online about your company is more accurate.
So how do you get more citations on local directories? Focus your attention on data aggregators like Factual, Neustar Localeze, and Express Update.
Then submit your NAP data to Foursquare, BBB, YellowPages, Bing Places, Yelp, Facebook, and Apple Maps.
You should also seek out local sites and industry sites for your field and niche.
Finally, have some patience. Even if you send in your NAP data, your local citations won't appear overnight. You might have to wait between four and eight weeks to see results.
Breaking the Rules: The Art of Guerrilla Marketing and Why It Works
3. Invest in Local Facebook Ads
According to Hootsuite, social media advertising is the second-largest digital ad market. As a small business, you have limited funds, so you want to funnel them into the right social media market.
Local Facebook Ads could be just what you're searching for.
Rather than spend more money than you can afford to reach a bigger audience than your startup can conceivably accommodate, your local Facebook Ads will only appeal to possible customers in a locational radius of your choosing.
To create a local Facebook Ad, you'll need a Facebook Business account. On your page, you should see a Promote option. That will launch your campaign.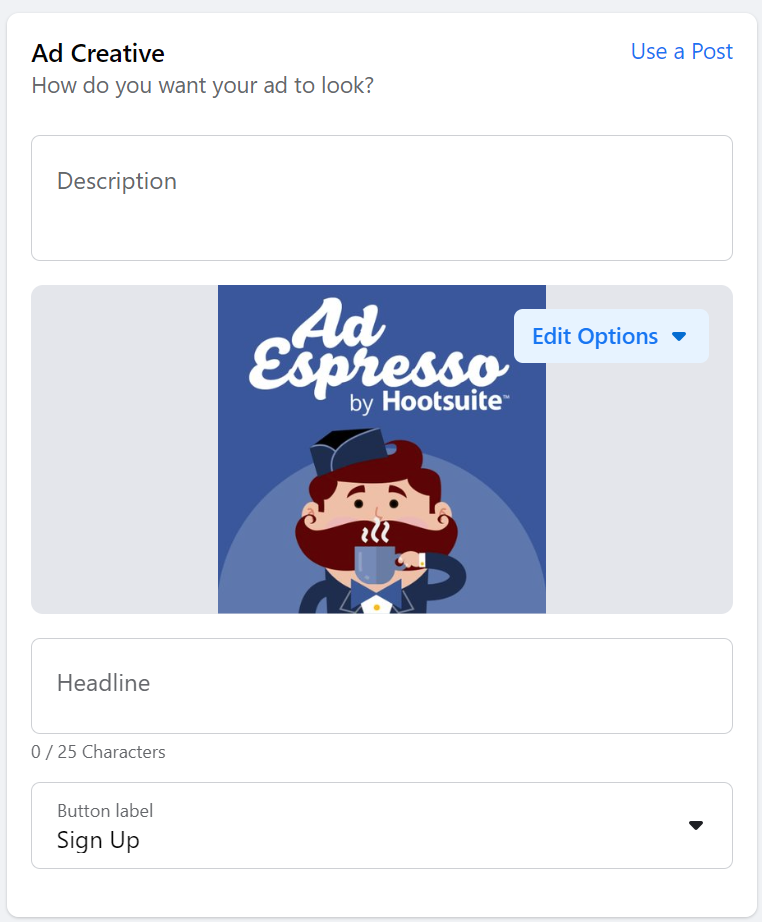 Facebook will ask you to select a goal, then define your audience. You can narrow down your audience by special interest, gender, age range, and location by radius.
For example, if you want a 50-mile radius, Facebook gives you that option. The site will also tell you roughly how many people will see your ad.
Next, you can create your ad within Facebook, including a call to action. You'll also set your spending budget, your ad's duration, and your payment option.
Before you know it, your ad will go live! You can track your ad's metrics to see how well it performed and make tweaks to your future campaigns.
25 Genius Insurance Marketing Ideas You Haven't Tried Yet
4. Buy Some More Google Ads
Local businesses should also use Google Ads to nab the audience segments they want. On their own, Google Ads aren't that local, but you can always localize them in a few ways. Let's explore.
Use detailed radius location targeting
Like Facebook allows you to select your target demographics, Google Ads has the same function. You can break it down by local group or business location. You can also use tiered demographics.
To use this feature, create a Google Ads account if you don't already have one. Next, log into your account.
Then, on the lefthand page menu, select Locations, choose an ongoing campaign, and click the blue pencil icon. Next, choose Radius.
You'll see a search box pop up. You can input an address to act as the center of your radius; we recommend your business address.
You can target via a map the exact area you're trying to reach. When you're finished finessing your targeting, choose Save. You're all finished!
Create custom landing pages for each campaign
Another local marketing strategy we recommend when using Google Ads is creating a custom landing page for each campaign you run.
As we discussed earlier, this differentiates your landing pages from one another, yet links them together via a common thread.
Direct Mail Marketing Ideas Inspired By Global Brands
6. Show the Approx Distance in Mobile Social Ads
Here's a small but valuable tip whether you're using Facebook Ads or advertising on another social media platform.
When given the opportunity, select approximate data in your ads. Show the distance between your neighborhood and your store.
According to career resource Zippia, 63 percent of shopping journeys start online. That's regardless of whether the shopper ultimately purchases something online or in a brick-and-mortar store.
Your end goal may be attracting customers to your brick-and-mortar store, but you still need to use the Internet to do that.
When you show in your online ad how local and convenient your brick-and-mortar store is, you could convince on-the-fence leads to hop in.
18 Powerful Marketing Strategies To Grow Business Faster
6. Make the Most of Localized Email Marketing
Some small businesses shy away from email marketing because they're afraid of attracting a collection of email addresses outside their neighborhood.
The best way to cull the email addresses of locals is to create lead magnets and opt-ins that target a local audience. The local-based content you produced earlier comes in handy as lead magnet options.
Someone who doesn't live in your neighborhood won't want a guide on the 10 best thrift shops in town, so they won't sign up. Only those who live in the neighborhood will.
Now that you have some email addresses, what kind of content do you send? All kinds! Here are some ideas to get you started.
Read also: Experiential Marketing Ideas for 'Next Level' Brand Campaigns
Write sneak-peek content for seasonal offers
Do your offerings change with the seasons? More than likely, yes. That's the case for a small restaurant or bakery, clothing retailer, and plenty of other businesses.
You can send emails that announce what's coming for the season. Customers love sneak peeks!
Talk about your deals or discounts
Perhaps the only things customers love more than sneak peeks are discounts and deals. When you have 'em, you can send 'em to your email audience.
You might offer your email list exclusive discounts for signing up. You can also reward your most loyal customers with exclusive deals or offer a special discount on a customer's birthday.
Read also: Texting 101: Your Complete Guide to SMS Short Codes and Why They Matter
Ask for reviews and incentivize them
According to FinancesOnline, approximately 68% of customers will choose a business based on a positive review.
If your small business hasn't amassed many (or any) reviews yet, your email newsletters serve as the perfect place to ask, especially after a customer checks out.
Once you send that "order arrived" email, you can include a link for a customer to leave a review. About a week after the order arrives, you can send a follow-up email reminding the customer to write a review.
To sweeten the pot, you might offer them money off for their next purchase if they review their original order.
Read also: Top Local Advertising Ideas to Elevate Your Marketing
Share some important company announcements
Has your small business recently partnered up with another local business? Do you have a new product or service to unveil?
Whatever the news, you can keep your audience engaged by sharing periodic updates in your emails.
Proven Salon Marketing Ideas to Attract More Clients
7. Run Social Media Contests and Giveaways
Let's switch back to another local social media marketing strategy you can utilize: host a contest or giveaway on social media.
We understand that startups and small businesses don't always have the largest advertising budget. Using a low-cost option to augment your social media reach, such as a contest or giveaway, can reduce your ad spending, so you don't risk shelling out too much cash.
You need a sizable audience for your contest to make an impact, so take the time to grow your social media following first.
A contest or giveaway can boost brand awareness, strengthen your brand, convert leads, and increase sales.
Your product or service should be the prize for the contest to achieve the above goals. Announce the contest with ample time, so that interested parties can join.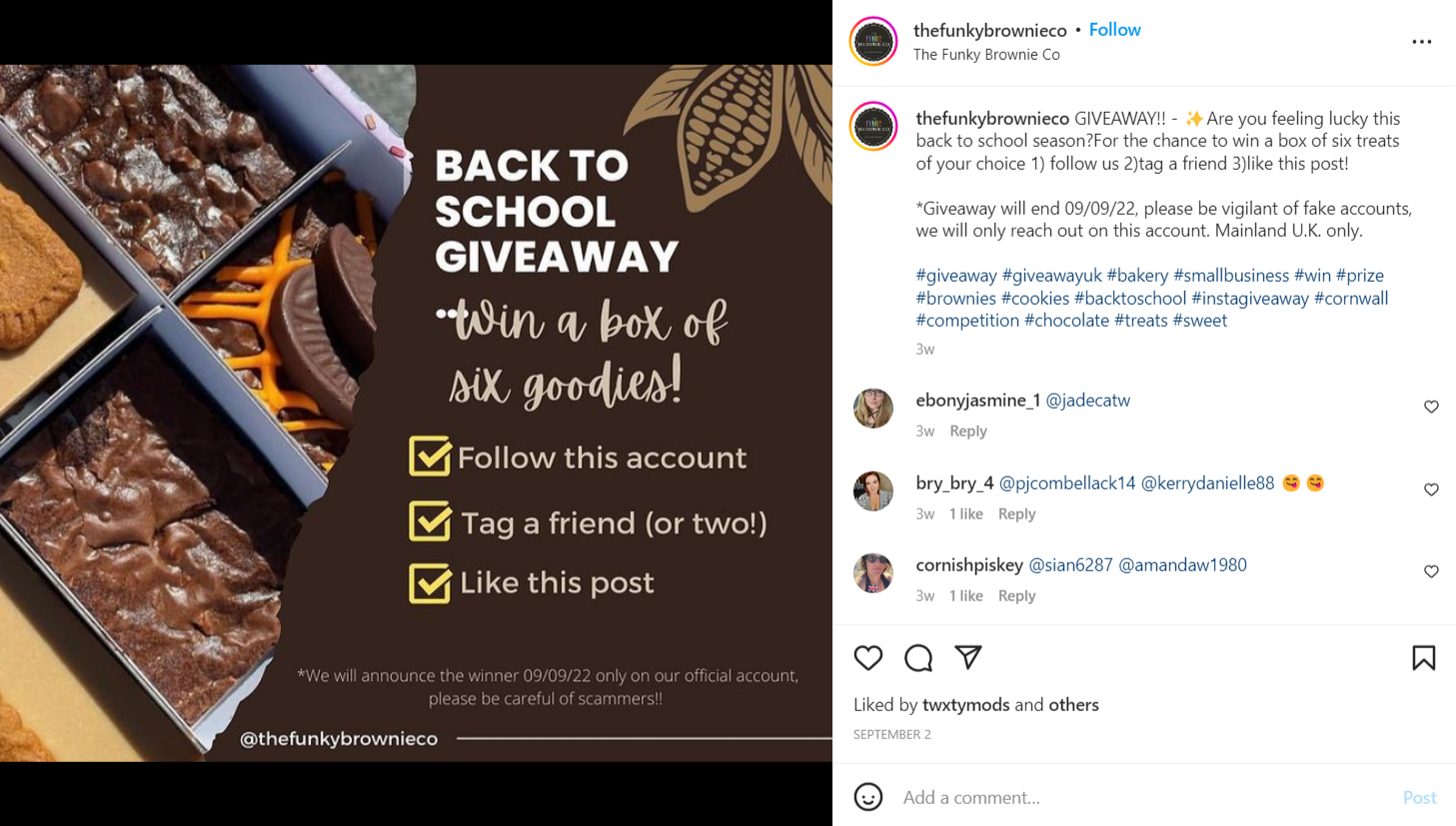 Make it easy for leads and customers to participate. Maybe they just have to share their email address, and they're entered. This can also grow your email list, so it's a handy trick.
Promote your giveaway or contest throughout the entry period, then reveal the winner.
If your contest or giveaway performs well enough, you might consider running another one soon. Perhaps this next time, you can give out a few prizes and make the grand prize even more valuable than the first contest.
13 Game-Changing Law Firm Marketing Ideas to Try
8. Use the Third-Person Voice in Your Ads
How you write your ad copy matters in local marketing.
You don't want to write ads too personally. You can confuse the audience when they see first-person language such as "me" or "mine."
The first-person ad copy doesn't seem like it's coming from the company, but from someone at the company, and it's a bit weird.
Instead, we encourage you to switch your writing strategy and write ongoing ad copy from a third-person perspective. It comes across as more professional than using the first person and leaves no confusion about where the content comes from.
12 Creative Small Business Marketing Ideas That Work
9. Try Remarketing
Your company's size doesn't matter – prospective customers can still slip through the cracks. You may never know why they exit the sales funnel, but it still happens.
Do you let these potential customers go completely? While sometimes, you have to, it's often worth it to try remarketing to them.
Software aggregate TrueList reports that, in 2023, 40 percent of a company's sales are from remarketing.
You're leaving money on the table if you don't use remarketing, and as a small business or startup, you really can't afford to do that.
You might use a remarketing code on your website so that it seems like your products or services follow the customer around from website to website. You can also send promotional emails touting the benefits of using your product or service.
If that fails to do the trick, you can always offer a limited-time discount to encourage the customer to make the jump and check out.
How to Attract Modern Patients: 11 Effective Healthcare Marketing Ideas
10. Use CRM Tools for Better Engagement
If your small business doesn't use a customer relationship management or CRM tool, we must ask – why not?
CRM is a common ally to many companies, including startups, SMBs, and Fortune 500 brands.
We recommend EngageBay if you're looking for an affordable but all-in-one CRM solution. We created this product for small businesses, because we know how it feels to shell out thousands of dollars for CRM software.
Here's an overview of some features you can use in CRM software that will be game-changing for your small business.
Read also: 14 Creative Social Media Contest and Giveaways Ideas That Work
Automation
As a startup owner, you can feel pulled in 30 different directions. You have such little time left that some tasks get left by the wayside.
With automation workflows in a CRM that you create, you can free up more of your time. You can rely on automation to send emails, post on your blog or social media, respond to customers or vendors, or whatever other tasks suck up so much of your time.
Landing Page Builder
We've discussed the importance of landing pages throughout this guide. Through a CRM, you can easily build local landing pages that will boost your SEO.
Read also: Get Noticed: 16 Creative Marketing Ideas for Small Businesses
Audience Segmentation
Even among a local audience, you still have to segment them into smaller groups to target customers based on pain points, gender, interest, and what they can afford. A CRM makes splitting your audience exceptionally simple.

Task Management
Stay on top of your tasks more efficiently than ever with task management built into CRM software. You can plan out your to-do list by the day or the week so you never miss an important task.
Read also: 50+ March Marketing Ideas To Make Your Brand Unmissable
Audience Views
The comprehensive audience views you can enjoy with a CRM make it a hugely valuable asset to your small business or startup.
You can see which sales and marketing reps dealt with the customer, any notes taken on the customer, their purchasing history, and other important details that help you decide how next to guide a customer through the sales funnel.
Rejuvenate Your Spa Marketing With These 15 Proven Strategies
11. Leverage Local Community Events
As a startup appealing to the local area, you must get out there and engage with the neighborhood!
How? We'd suggest hosting your own local community events. If you don't have the means to do that right now, you can always sponsor a community event instead.
Offline activations and events
A good event needs activations, which are experiential marketing opportunities that engage your audience. An activation can make or break your event, so it's worth planning it thoughtfully.
Consider what your audience would like based on what you know about them, including what you gleaned through your CRM.
Farmers Market Ideas: What to Sell to Stand Out
12. Tell Your Story (Visually)
Does your small business use video marketing? Blogging Wizard, a content resource, states that in 2023, 86% of companies do, so you can't afford to be left behind.
Audiences connect very well with video, but you don't want to drone on and on. The best video length for SEO is about two minutes. You can go maybe a minute longer, but not more than that.
Through video, you can connect authentically with your audience, describing your homegrown story in a way that only you can.
This kind of video content can build trust, generate interest, and build engagement among your current audience.
14 Proven Construction Marketing Ideas for More Leads
13. Leverage the Local Influencers
Do you feel like the small fish in a big pond, even in your own neighborhood? If you're trying to build your clout on a shoestring budget, working with local influencers can help.
Influencers have worked hard to build their following. They have a loyal audience who takes their advice when they recommend products or services.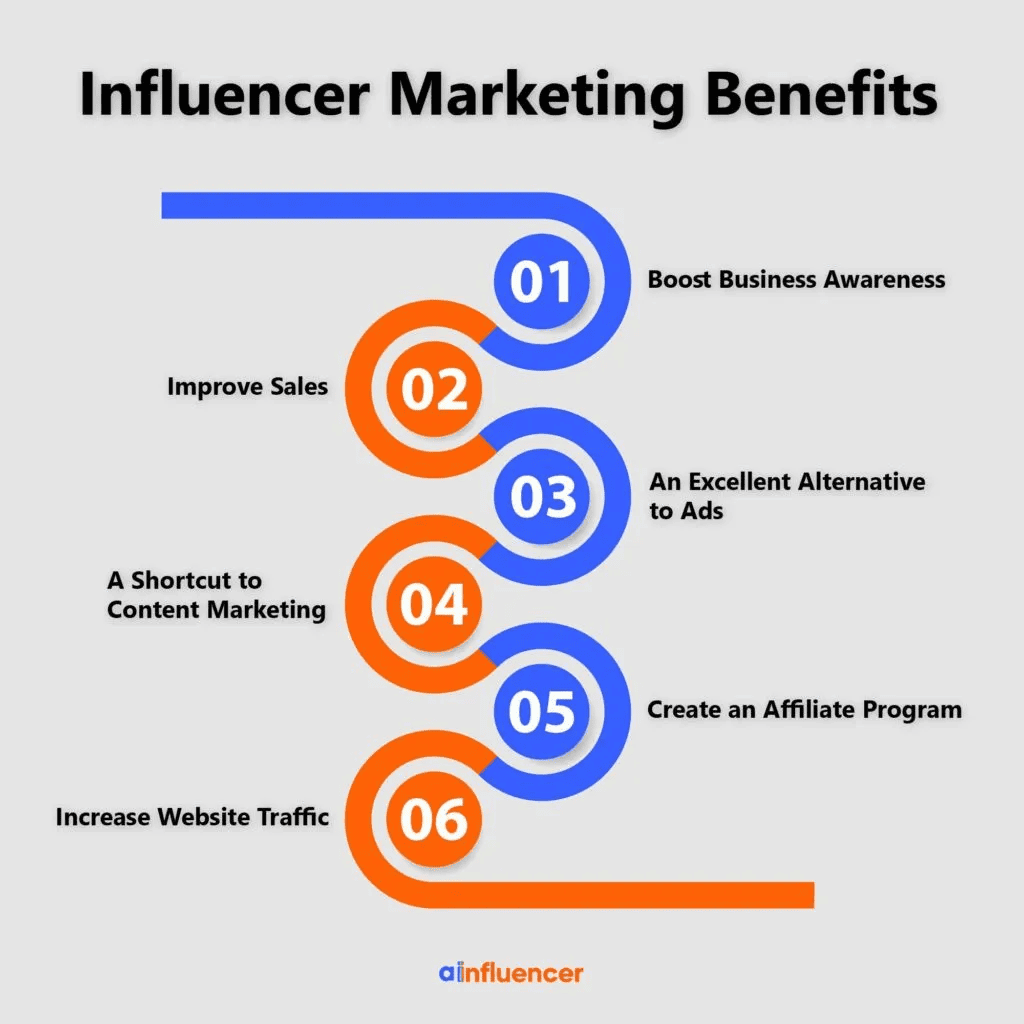 If you can find an influencer to work with, you can expect an influx in website traffic, social media followers, email list numbers, sales, and conversions.
Rather than choose an influencer based on name value alone, research an influencer you think would really connect well with your top products or services.
Your audience can sniff out an inauthentic media shill and won't bother engaging. You could actually hurt your reputation this way!
The more local the influencer, the better. This keeps the community ties going strong.
Selling Homes in Style: 29 Unique Real Estate Marketing Ideas
14. Build Good Relations With the Local Media
From local television stations to radio stations and newspapers, local media can be a great way to get your startup's name on the map.
This may seem like an odd local marketing idea, but many small businesses benefit greatly if they get any local media coverage.
Build relationships with local journalists, invite them to your events, share updates with them about your business's progress, and you never know — you might get a special mention, and it can just attract many more people.
Say Aaah … 11 Jaw-dropping Dental Marketing Ideas
Examples of Awesome Local Marketing Campaigns
To wrap up, we've found two great examples of local marketing campaigns by global brands.
Nike – Nothing Beats a Londoner
Nike created the Nothing Beats a Londoner campaign with marketing firm Wieden + Kennedy to break deeper into the UK market.
The campaign featured footage taken in London with major Londoners involved, nearly 300 in all. Each participant played an integral role in the campaign, as their scene acted as its own standalone content they could freely share across social media.
The campaign won a Webby Award, The One Show – Gold Pencil, the Campaign Big Award, seven yellow D&AD Pencils, and the Canes Lions Titanium and Grand Prix awards.
Read also: Discover the Top 26 Small Business Ideas for 2023: Your Road to Success
McDonald's Local Menus
Fast-food giant McDonald's also uses local marketing with its varied menus worldwide.
Even though the menu primarily comprises of burgers, fries, and sandwiches, when you visit another country, the menu has that country's cuisine incorporated in unique and delicious ways.
Here are some examples:
McFloat in Hong Kong
Tomato & Mozzarella Turnovers in Italy
Poutine in Canada
Banana Shake in Japan
McLobster in Canada
Cadbury Crème Egg McFlurry in the United Kingdom, Canada, and Australia
Cordon Bleu Burger in Poland
Pizza McPuff in India
McToast Chocolate in Germany
Chicken McDo with Spaghetti in the Philippines
Shaka Shaka Chicken in Japan
6 High-Impact eCommerce Marketing Strategies to Try Now
Conclusion
Local marketing campaigns can help you connect with a local audience, grow your customer base, and strengthen community ties.
We hope the local marketing ideas, tips, and best practices in this guide serve as the backbone of your next campaign!
👉Empower your marketing with the best strategies for maximum impact – learn more in our expert guide! 💪