Tom Hopkins, the author of 18 books, including How to Master the Art of Selling, has inspired so many people in his four-decade career as a sales professional.
If you follow Tom Hopkins, you can't help but think big!
And so, we've picked out 10 of our favorite Tom Hopkins quotes that will help you get closer to your life goals.
Let's get rolling!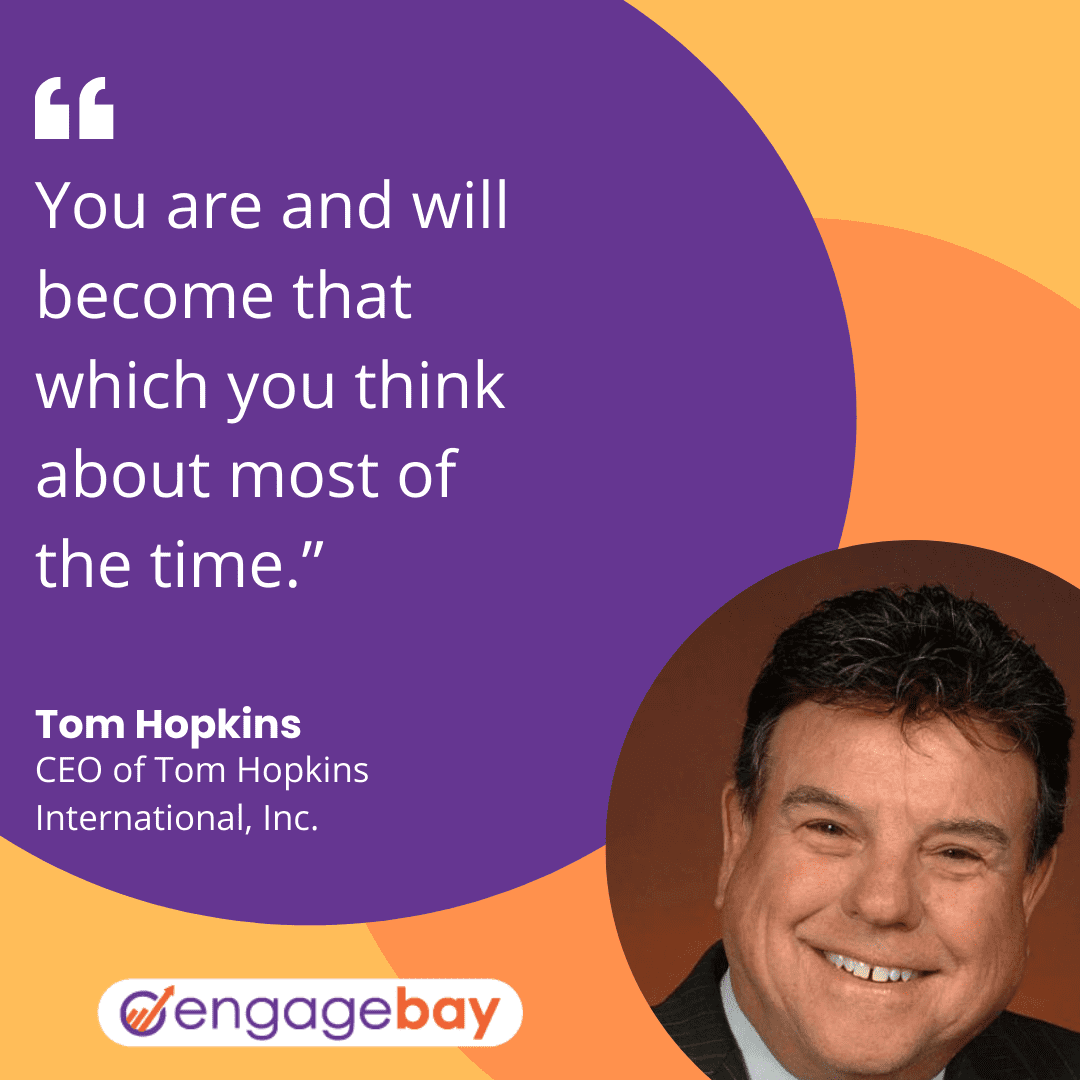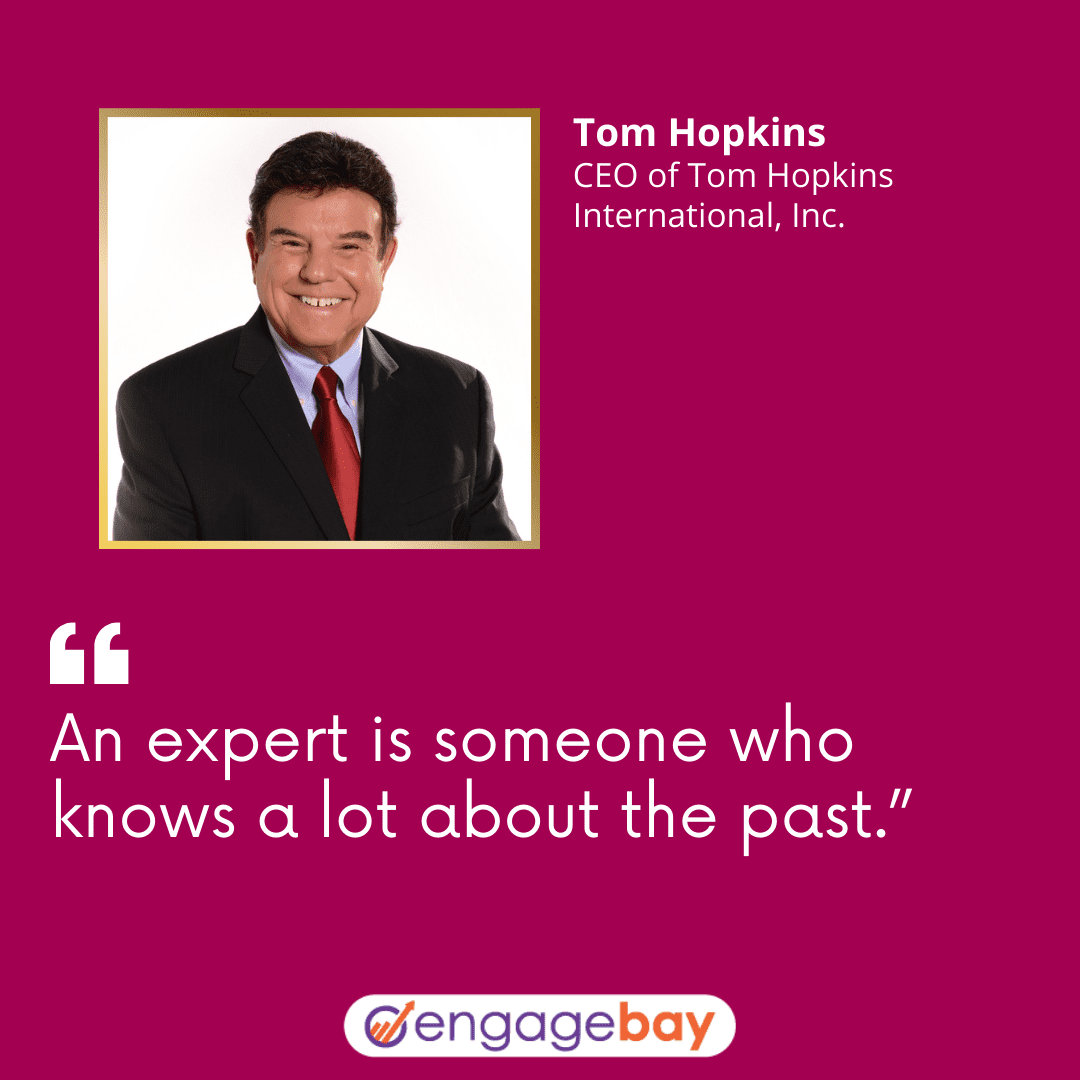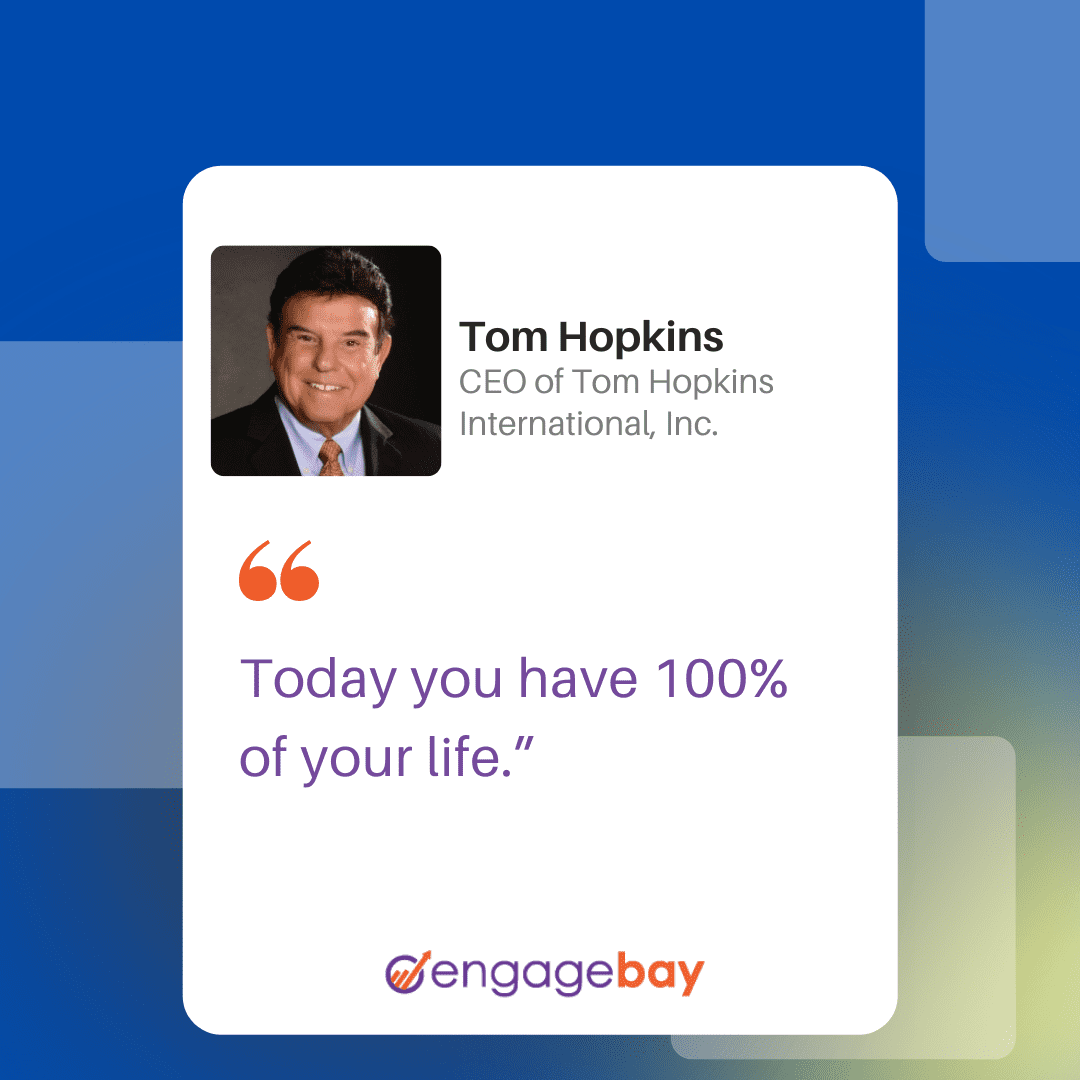 Doesn't that sound true?
One of the biggest reasons for failure is waiting for something to happen or for someone else to do it. We have all heard the saying "where there is a will, there is a way."
So, roll up your sleeves and start taking action today.
If you want to read his articles, head to this Tom Hopkins page on SalesGravy.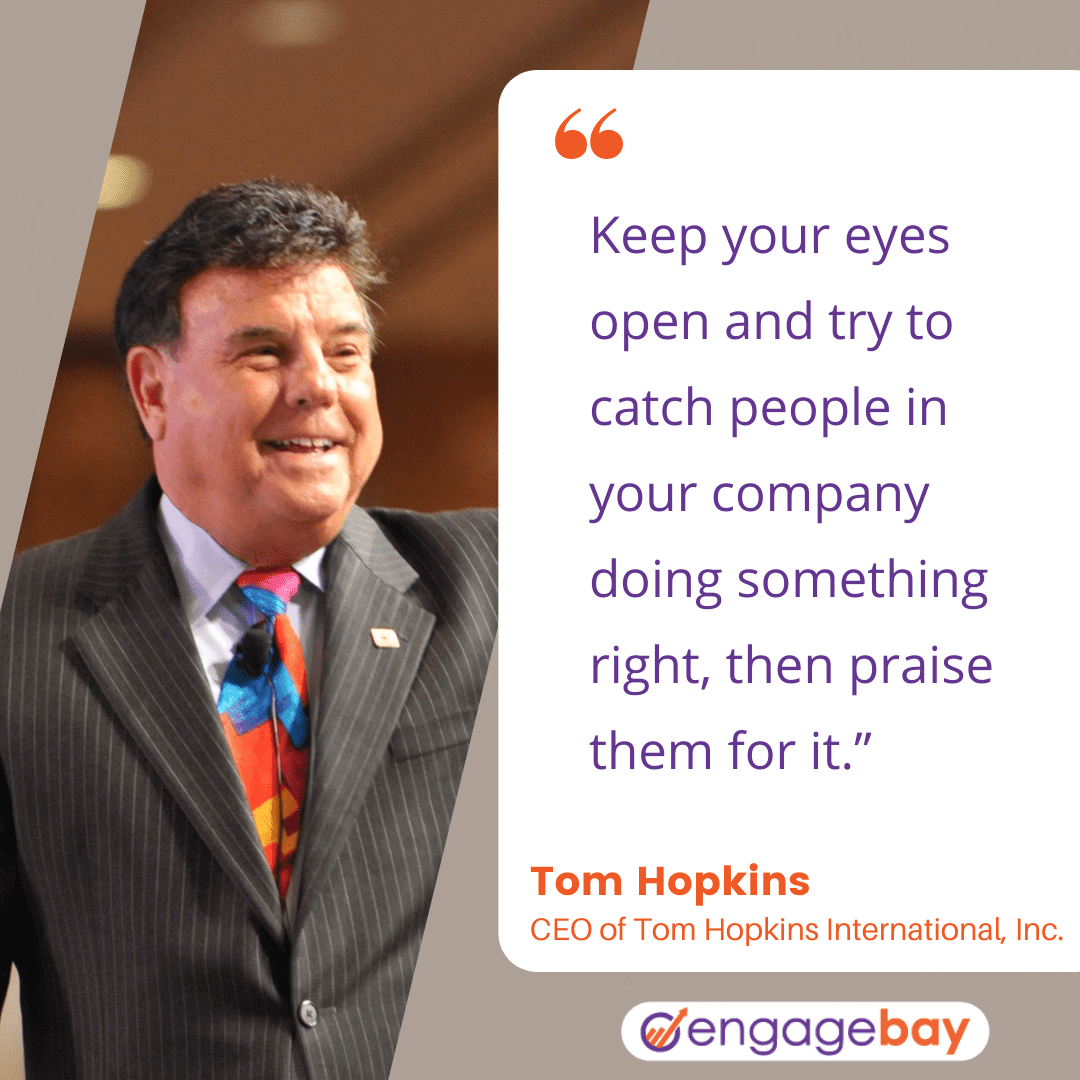 Ready for some CRM inspiration? Uncover the top customer relationship management quotes here!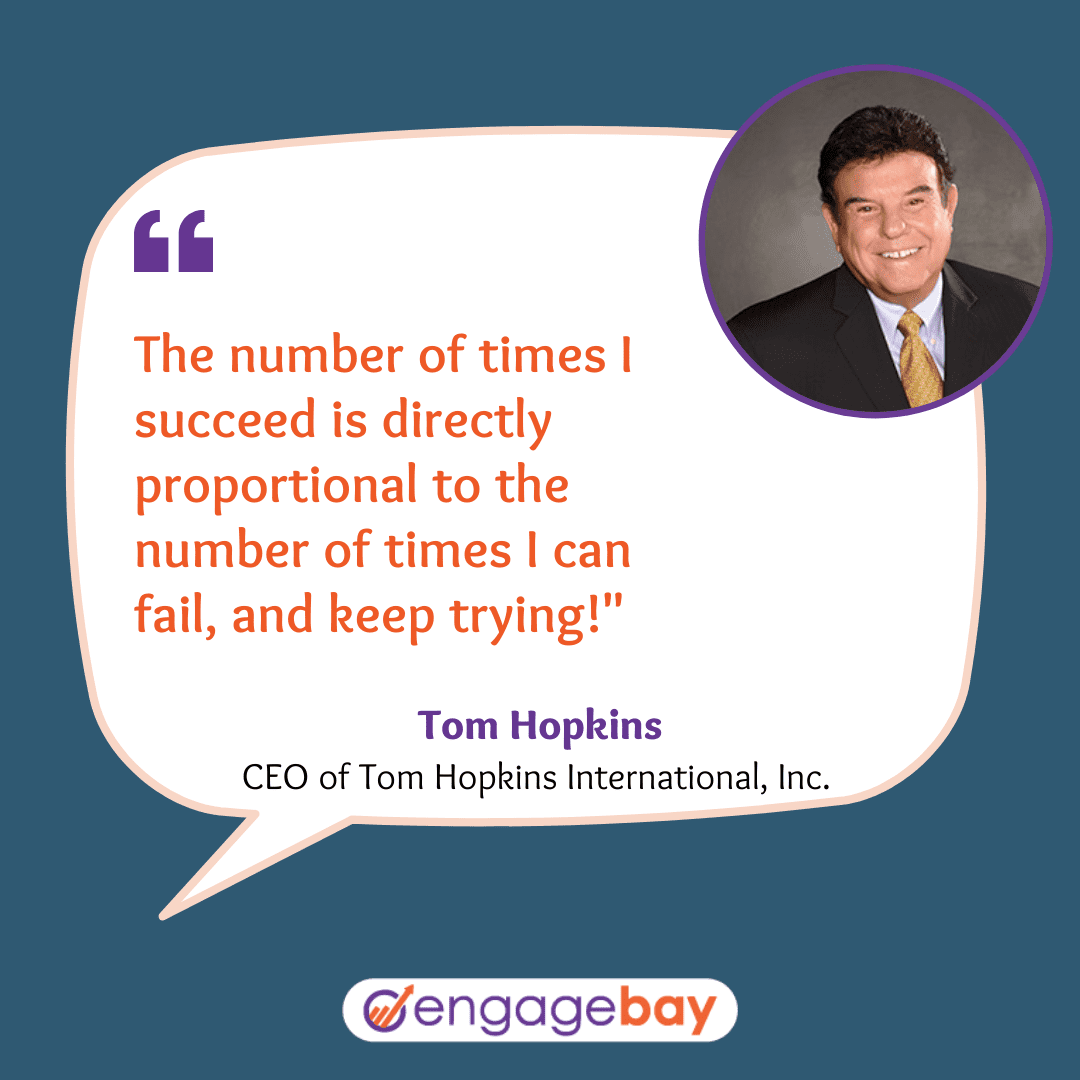 Could this be more relatable?
If you wish to succeed, you have to embrace some failure.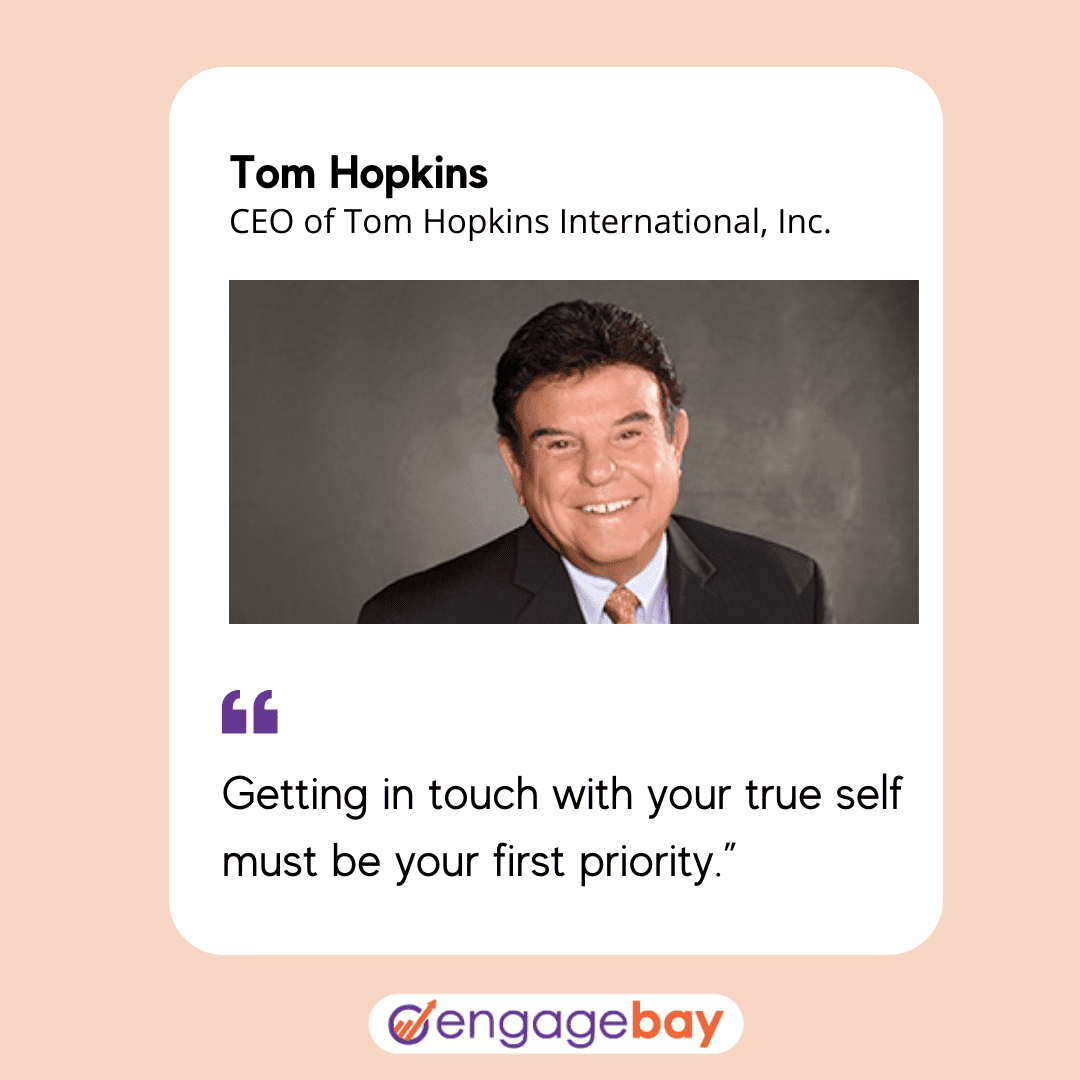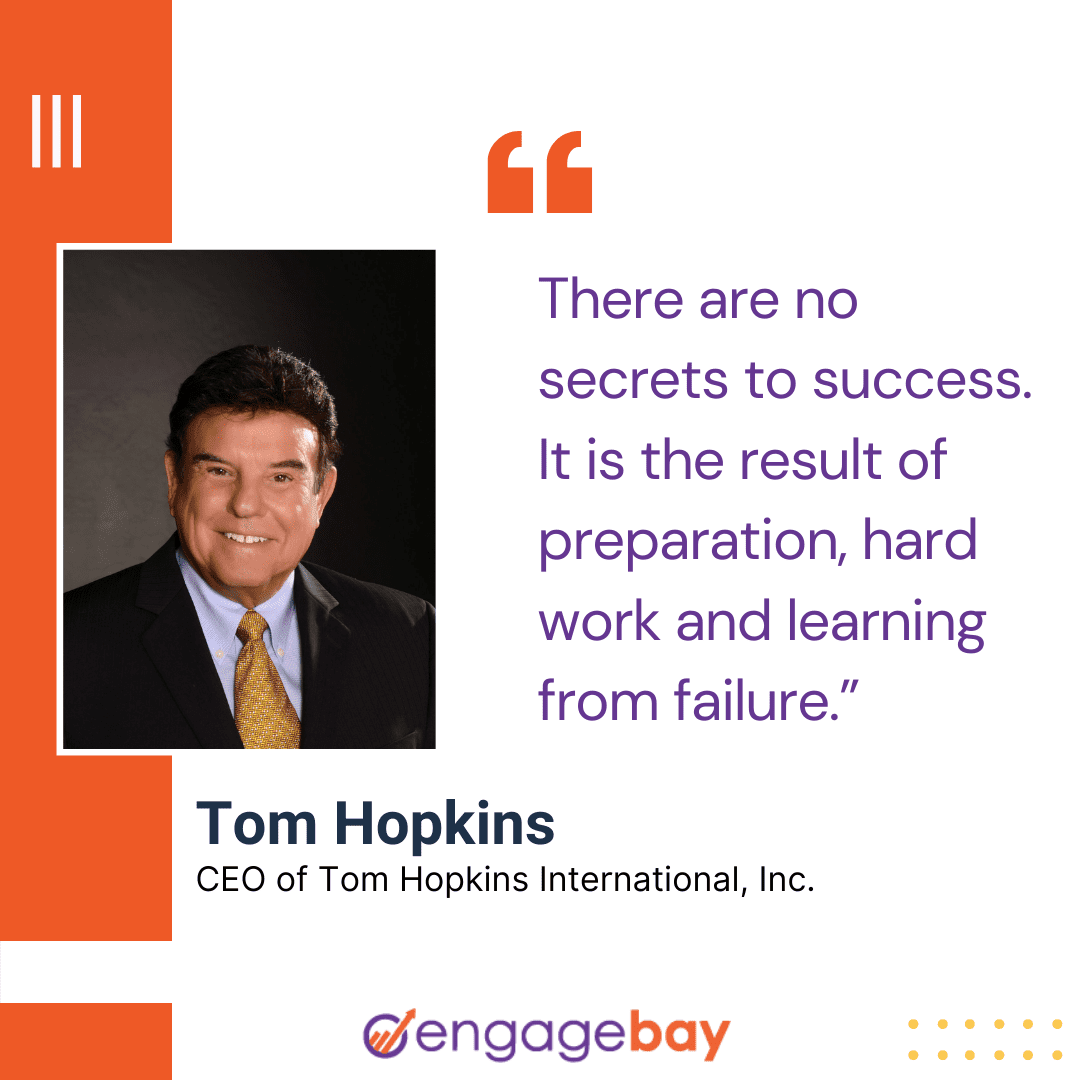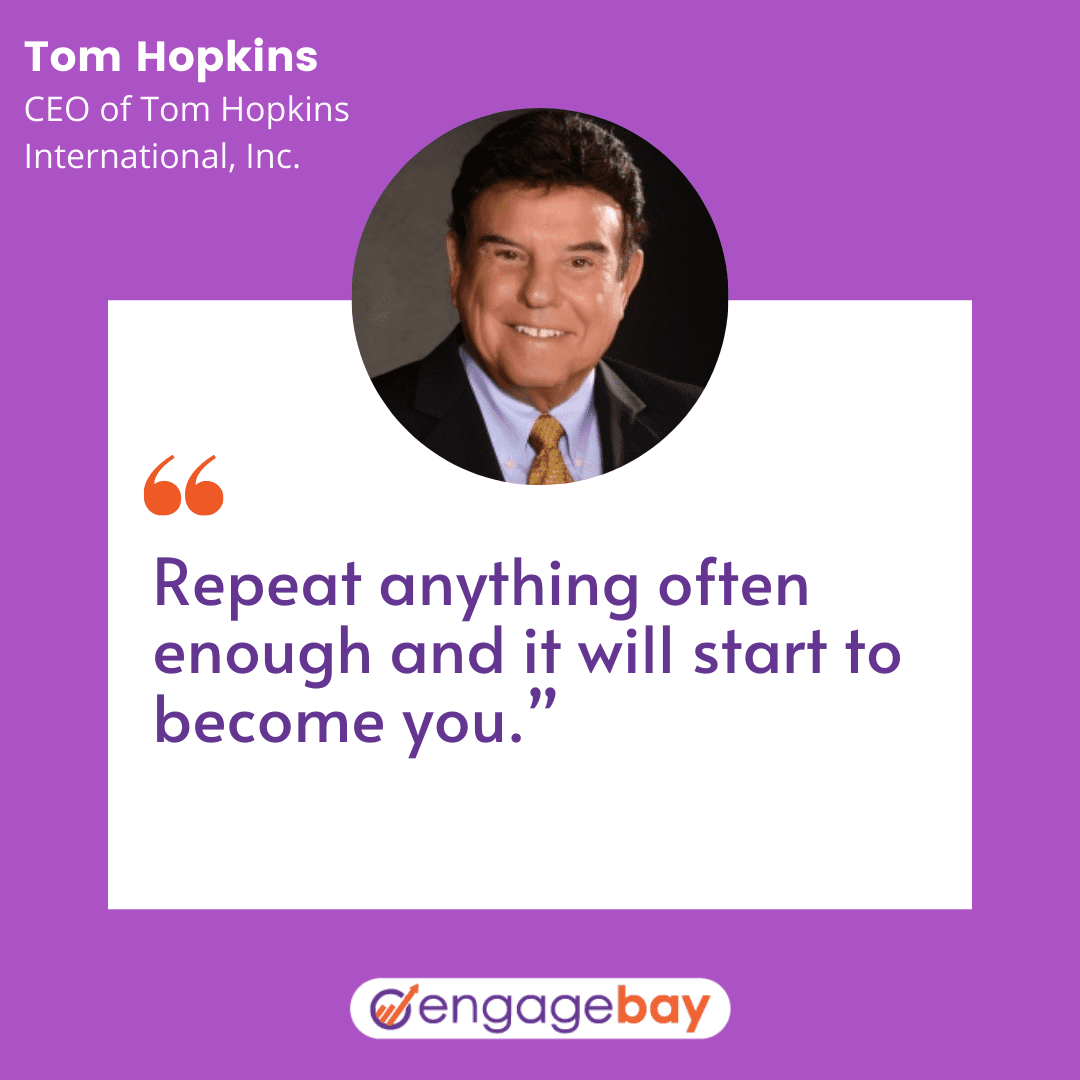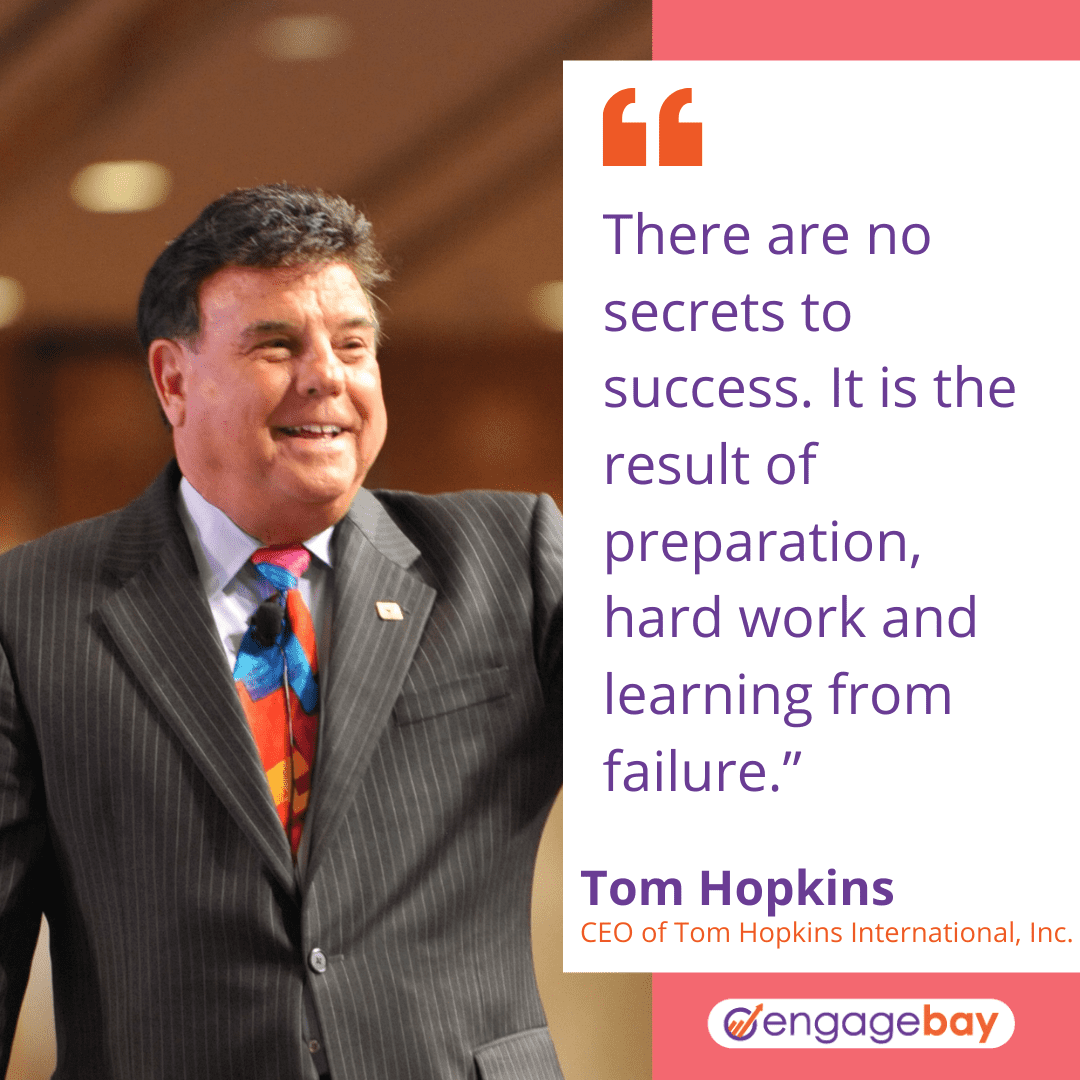 Wrap Up
We hope you enjoyed reading these inspirational Tom Hopkins quotes as much as we did.
Check out more blogs like this:
Which one is your favorite among all Tom Hopkins quotes? Share it on social media and let us know 🙂