Healthcare is one of the world's leading industries. According to insurance resource Policy Advice, by 2022, healthcare spending will amount to more than $10 trillion!
In this age of digital transformation of all legacy businesses, every healthcare provider large and small needs customer relationship management or CRM software.
CRM systems for healthcare help you manage contacts well, review all the upcoming appointments easily, and work more efficiently to save valuable time.
In this article, we'll explain CRM in the healthcare industry, and why CRM software is no more a luxury but a must-have.
We'll also share tips for selecting the right CRM software for your healthcare business, so keep reading.
What Is Healthcare CRM?
Businesses of all sorts use some form of CRM, but what is CRM healthcare specifically?
Healthcare CRM is a type of software designed to unify medical teams within your company, better track valuable customer information, and save time.
For example, within your CRM system would be pertinent information on each customer such as their history of appointments, the date of their upcoming appointment(s), their medical history, and their history of medical bills both paid and unpaid.
With healthcare CRM software, you could create an Internet-based portal for scheduling and managing appointments and open that up to customers. Now, instead of having to pick up the phone and call to make an appointment, those who want to schedule their next visit would have the option to do so online.
CRM software of this nature is used in all areas of healthcare, including private and public practices, medical centers, laboratories, and hospitals.
Why Is CRM Important in Healthcare?
In the healthcare industry, your patients have certain expectations. A CRM system can help you meet and even surpass those expectations.
That's not all! Here are some other reasons why CRM solutions matter so much in the healthcare sector.
Customized Patient Management
The patients you see on any given day will run the gamut. Some are young and healthy while others are older and have age-related health issues. More still might be chronically ill. These three patient groups all require different levels of care.
With healthcare CRM, you can customize your patient management plans so that each patient gets precisely the amount of care they need. For instance, a young, healthy patient might need check-ins every now and again, such as once a month or once every other month.
Contact management software with CRM & Sales integration to manage contacts, deals, & tasks. Master your online contact management, stay organized, and close more sales.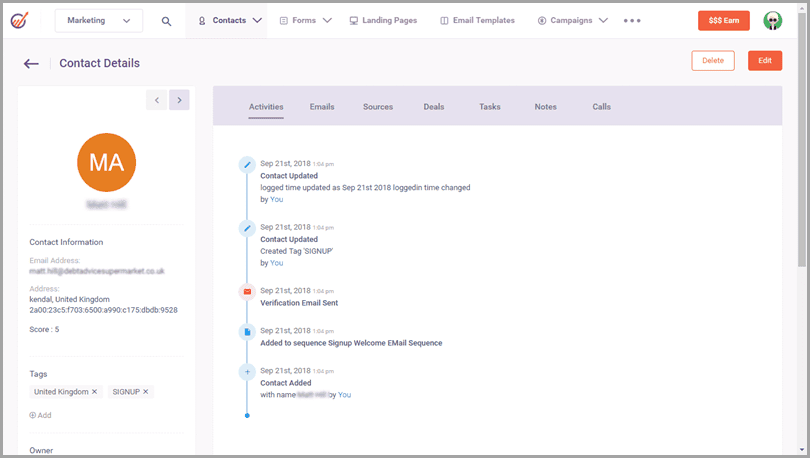 For your chronically ill patients though, you'll check in with them nearly daily. The old ways of using Excel spreadsheets or single-function software applications for storing and sorting this data are now obsolete.
Instead, a powerful and all-in-one CRM software can do all the tasks related to managing appointments. It can keep information updated, schedule appointments based on conditions you set in advance, and send out reminders via email, SMS, or push notifications to both the hospital staff and the patients well in advance.
Multi-Department Collaboration
A hospital or private practice comprises many departments that must work in sync to provide the best patient experience. Yet sometimes these departments don't engage with each other much – each team can get super busy with its own tasks.
This can result in task overlaps or for patients to be accidentally forgotten about. Since it's a patient's health we're talking about here, neither overlaps nor lapses can be excused.
With CRM software, your departments can quickly and seamlessly share data. The software stores GBs of files, and informs every person related to a task about every update. This way, even when teams work out of different physical locations of a hospital, they coordinate efficiently.
Metrics That Matter
A healthcare CRM system will tell you which areas your staff could do better at through data reports. The metrics in these reports can be customized and can include the rate of referrals, the number of transfers, how many admissions, and how many discharges per day, week, and month.
If your current patient experience has bottlenecks, a CRM metrics will identify those. Then you can brainstorm with your team to determine ways to make the processes at your healthcare facility more seamless.
Although people will always need healthcare, you have to remember that they have more and more choice in healthcare brands these days. If you don't prioritize a patient's expedient care and their positive customer service, they can easily move to your competition.
The Benefits of Healthcare CRM for Patients, Doctors, and Staff
Not only is CRM in healthcare advantageous for your customers, it works wonders for doctors, healthcare assistants, nurses, receptionists, and other employees at a healthcare facility. Here's how.
Automation, Because Time is Precious
Your healthcare facility rarely closes its doors, but your staff struggles to get all the tasks done on time. CRM automation can save you many hours every day, and these add up to dozens of hours of time saved per month.
One such time-saving use of CRM automation is human resource management, or HRM. Rather than overloading your human resources manager with tasks related to payroll, sick days, and vacation time, you can automate the whole schedule management process. If your healthcare facility's staff is growing, automated calendar management is a must.
Automate all your marketing & sales tasks, sales & service workflows, lead generation & lead nurturing. Widest range of free marketing automation tools.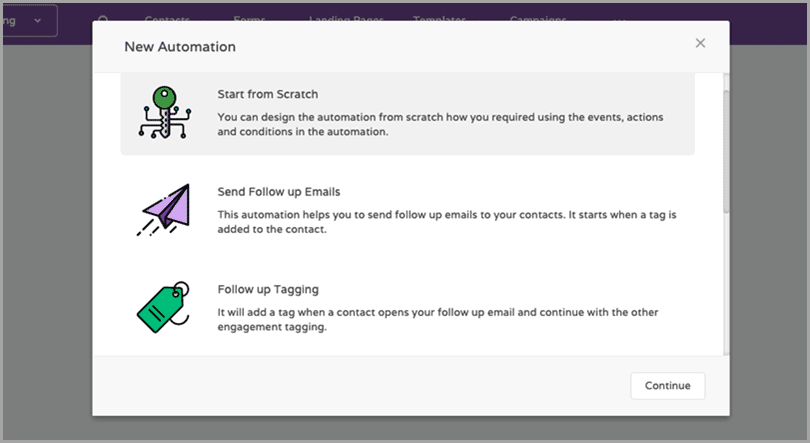 Speaking of calendar, each doctor and nurse at your hospital or private practice can automate their calendars with CRM software. Patients can make appointments without the doctor's involvement, and notifications would tell the patient instantly when they have a new appointment.
Since the calendar would update in real-time, doctors never have to worry about being double-booked.
Auto-generate Bills, Prevent Errors
You might have several front-desk employees who process patient payments. You can this staff with healthcare CRM software.
CRM software can auto-generate bills based on the in-app coordination between different teams of the hospital. No person needs to sit down and collect and double check every bill.
Automated bill generation is time saving and reduces the rate of human error. When sending out bills, you can't afford to make mistakes, as even one misplaced decimal can change a bill radically. CRM software makes bill generation seamless and quick.
This is of tremendous importance to growing healthcare facilities, as they add more laboratories and departments. Each patient might need a dozen tests, and every bill can be separately generated. With a CRM software, you won't burden the patients and your staff with collection and calculation of bills, and this will improve both patient and employee satisfaction.
Improves Communication
As we mentioned earlier, inter-department communication is crucial in healthcare. Yet due to the jam-packed schedules and the fast-paced work at healthcare facilities, communication can sometimes falter.
Streamline your business processes and automate dull tasks with smart workflows.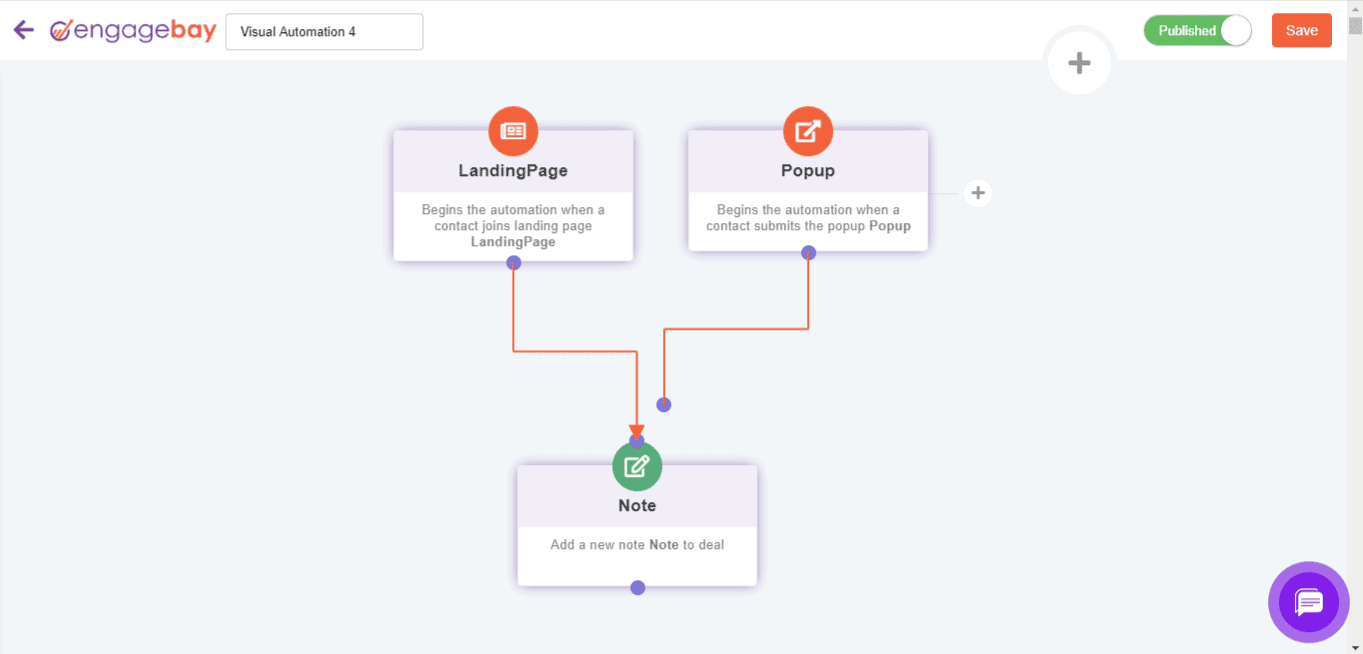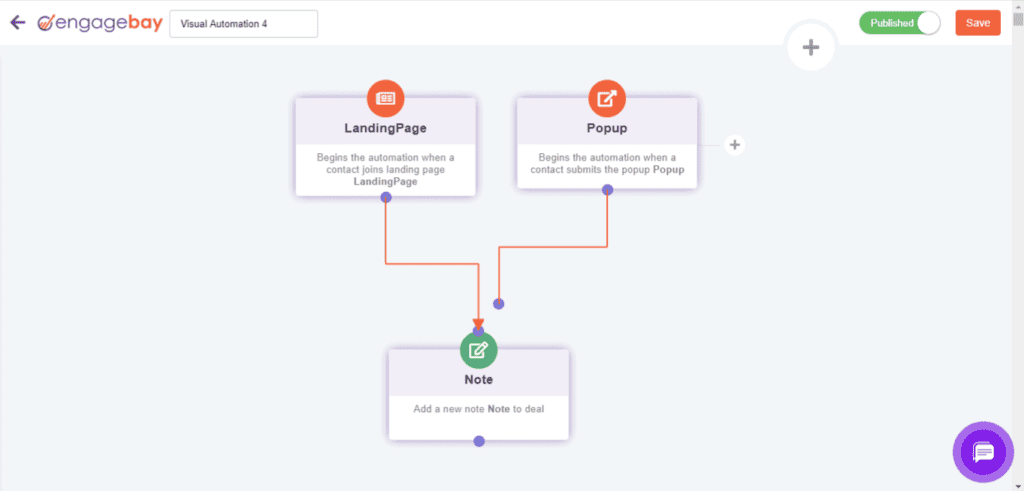 Correct and timely communication can be a matter of life and death. Research has shown that human memory is far from reliable. Thankfully, a software solution has no such troubles. Once you've set the right conditions and automated your workflows, you can depend on the CRM system to execute all the tasks related to staff communication.
Ensures Compliance
Patient data must always remain confidential unless you're okay with a flood of lawsuits. Yet most healthcare facilities don't breach sensitive data intentionally. The fault lies in outdated data management.
Most CRM software come with cloud storage and sufficient data security. CRM software can also enable additional mechanisms for you to enhance the security of patient data. Examples include digital signatures and two-factor authentication.
Healthcare CRM Functionalities
While we've touched on the functionalities of healthcare CRM to this point, we want to take this section to really dive into the many tasks such software can do.
Automation
Automation is one CRM functionality that has come up a lot in this article. Whether it's scheduling appointments, logging customer data, following up (more on this momentarily), or generating bills, healthcare CRM can automate all these tasks and more.
When your healthcare employees aren't bogged down with administrative tasks, they can spend more time and care on patient. Also, customers appreciate not having to wait for these tasks, all of which are being increasingly automated through CRM software at large healthcare facilities.
Email Automation
Communicating with patients is a major component of a positive customer experience. This communication can take place over the phone, but a lot of it will occur through email as well.
Email automation ensures that timely responses are sent to a patient's inbox after they take action in some way. For instance, as soon as a patient signs up for your online portal, they'd get a welcome email.
Your healthcare facility can send birthday greetings through emails that will put a smile on the face of your patients. After an appointment, you can automate a survey to get feedback on the patient's experience.
You can also send automated follow-ups that include information and health tips that are relevant to a patient.
People appreciate getting valuable updates and information from any brand, and email newsletters and updates can help you enhance your patient satisfaction immensely.
Reminders
Forgetting medical appointments is inconvenient for both the patient and the healthcare staff. The patient has to call back and try to squeeze in another appointment. You also have a 30-minute or 60-minute gap open for a patient who isn't going to show up. That's lost time and revenue.
Schedule all your online appointments from one CRM system. Integrated calendar, automated appointment scheduling.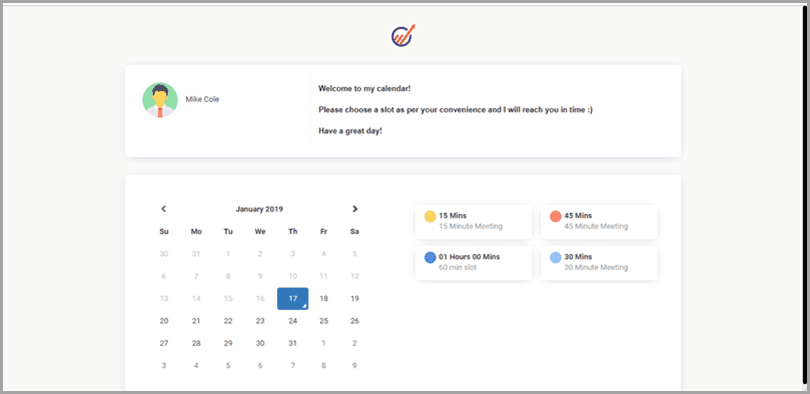 Healthcare CRM software can send out reminders so these missed appointments become rare. The reminders can go straight to a patient's inbox days before the appointment and also on the day of the appointment, so your staff need not call and remind every patient.
A good CRM software will give you dozens of templates to design and write your reminder emails. You can personalize them and each patient will receive a reminder with their name and details.
Marketing
The healthcare industry has no shortage of customers, but you must still market your brand the way any company would. Using a CRM software can be like having a marketing agency on your side; you'll have a bevy of new marketing avenues opened up.
You can create marketing campaigns through social media, SMS, direct mail, email, and more. Your CRM software will allow you to segment your patients based on their health issues, location, age, gender, or psychographics. Then you can tailor your marketing campaigns for each patient group.
With metrics on marketing campaign success, you can track which ways are bringing in more patients (and thus revenue) and which aren't.
Patient Management
If your patient roster is robust, healthcare CRM solutions can help you better organize and manage your contacts. This will make it easier for your staff to track prescriptions, appointments, and billing.
Reporting
The kind of 360-degree views you can get into your patients' data through healthcare CRM systems is unparalleled. Like we touched on earlier, custom reporting tells you in which areas you're excelling.
This information is presented neatly with graphs, charts, and other visual data for ease of understanding.
Customizing the content of these CRM reports and their frequency means that no matter the pace at which your healthcare facility works, you can have up-to-date analysis that can guide your decision-making.
How to Choose the Right Healthcare CRM Platform
It is fairly clear why every healthcare provider needs to use CRM solutions in this age. Research shows that enhancing patient experience is a top reason for adopting healthcare CRM, but improving the marketing outreach and effectiveness is also a major driver.
We're hoping that we have been able to convey the significance of healthcare CRM software. In this part of the blog, we'll tell you how exactly you can find the best CRM system for your healthcare brand.
Know What You Need
Now that you're familiar with the features of healthcare CRM software, finding the ones that make the most sense for your healthcare facility should be easy. We recommend that you bookmark this blog and check for each of these features when you compare healthcare CRM tools.
Have a Budget
The cost of CRM products can vary widely. Some software providers offer free CRM tools but charge you for other CRM services that are also needed. Some offer their CRM system with other services bundled in as part of a monthly subscription plan.
Not all CRM software need to be paid for in advance. EngageBay's CRM is free forever, and for an industry-leading number of 15 account users.
This isn't a trial or a demo. When you use EngageBay for your healthcare CRM needs, you can save costs big time, even when you add advanced features on top of your free plan.
That said, you should have clarity on how much you're willing to spend on marketing and patient experience enhancement in a year. This budgeting will help you understand which CRM software options are worth considering to begin with.
Narrow Down Your Options
With your budget established, narrow down your CRM options. Cross off any product that exceeds your budget or lacks the features that your healthcare facility needs.
Try a Demo
Once you've got it down to about five software providers, request a demo or trial for each. Most trials last at least a week and sometimes two or even three weeks. During that time, use every feature in the CRM system to understand whether or not the product makes sense to you.
Is the CRM user-friendly? Is the learning curve steep? Were you able to successfully deploy the services you'll need? What is the reporting like? Were your employees glad to use the software?
The answers to these questions can get you a top pick in very little time.
Wrap Up
CRM for healthcare improves patient management, automates time-consuming tasks, creates liaisons between departments for better communication, and prioritizes patient satisfaction.
EngageBay's CRM is always free for healthcare facilities. You can manage thousands of contacts, automate dozens of tasks like appointment scheduling and billing, and deploy powerful marketing campaigns for happier, healthier patients.
Even the best of healthcare providers need to reach out to new patients and keep them posted about their latest innovations and facilities. Manually performing these tasks can be painfully slow and ineffective, which is why CRM software uptake in the healthcare industry is increasing by the day.
If you're still not convinced, take a free trial of EngageBay CRM and use its features. You can opt out any time, and there's no credit card required for the sign up.