John Spence is best known as a speaker, trainer, author, and leader. Some of his most insightful books include Awesomely Simple, Excellence By Design, and Letters to a CEO.
He was nominated as one of the eight finalists for the Breakthrough Idea Award for the Thinkers50 2017 and is also one of the top 500 Leadership Development Experts in the world.
John Spence has the ability to distill complex subjects into the simplest forms, helping his audiences understand key ideas quickly.
John was also named as one of the 100 best leadership speakers by Inc. Magazine.
In this blog post, we've gathered a set of the best John Spence quotes centered around good leadership, customer experience, and innovation.
Enjoy reading!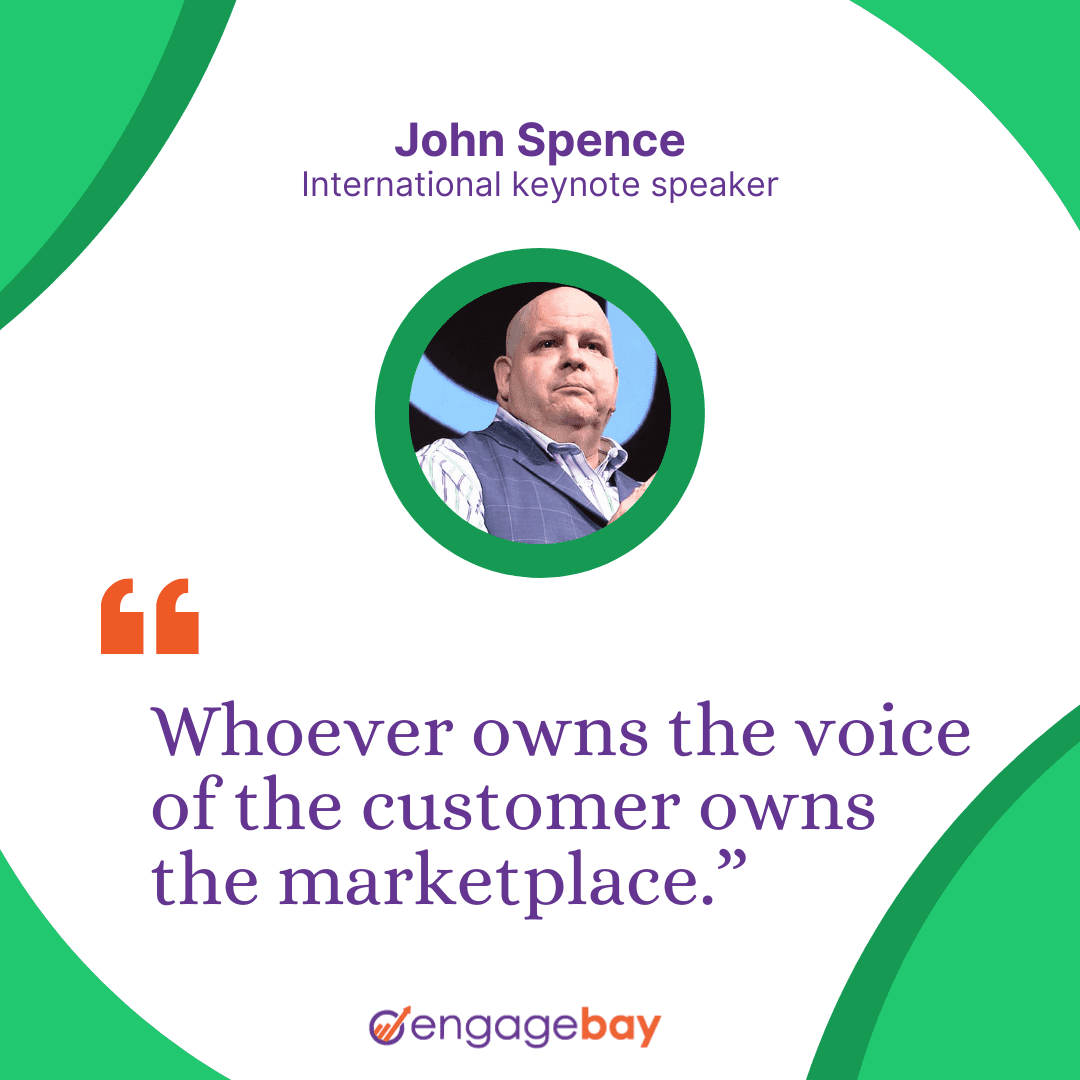 "Ambiguity breeds mediocrity."
"Your lowest performing employee sets the standard of excellence for your entire team."
"The customer's experience will never exceed the employee's experience."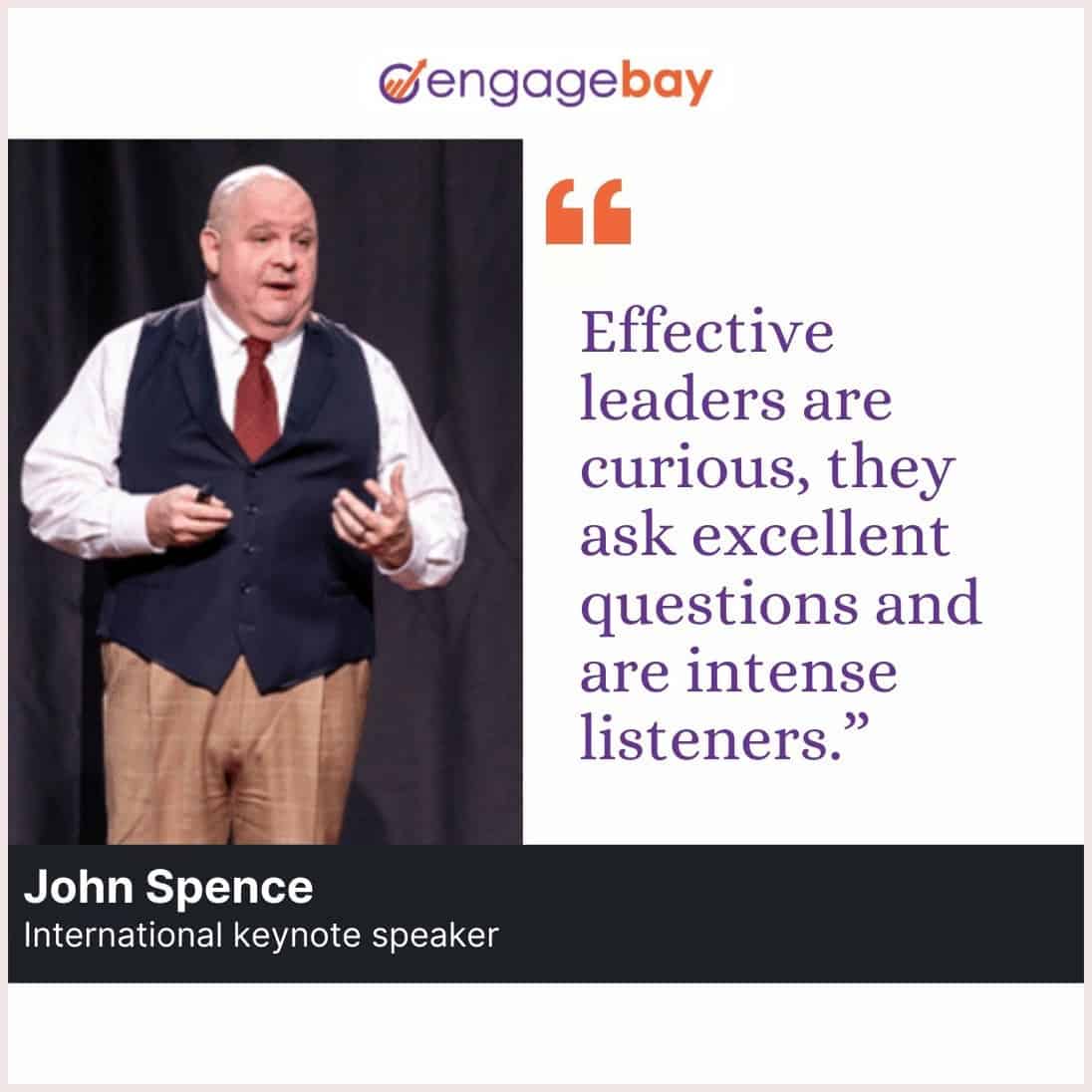 "For goals to be effective they must be binary. No guessing, you either achieved your goal or did not."
"If people are truly your most important asset, then talent acquisition, talent development, and talent retention should be a major strategic objective."
"A winning culture balances creating a workplace that is fun and enjoyable, but still delivers business results."
Read also: Unlock Your Potential: 50+ Quotes for Business Owners and Entrepreneurs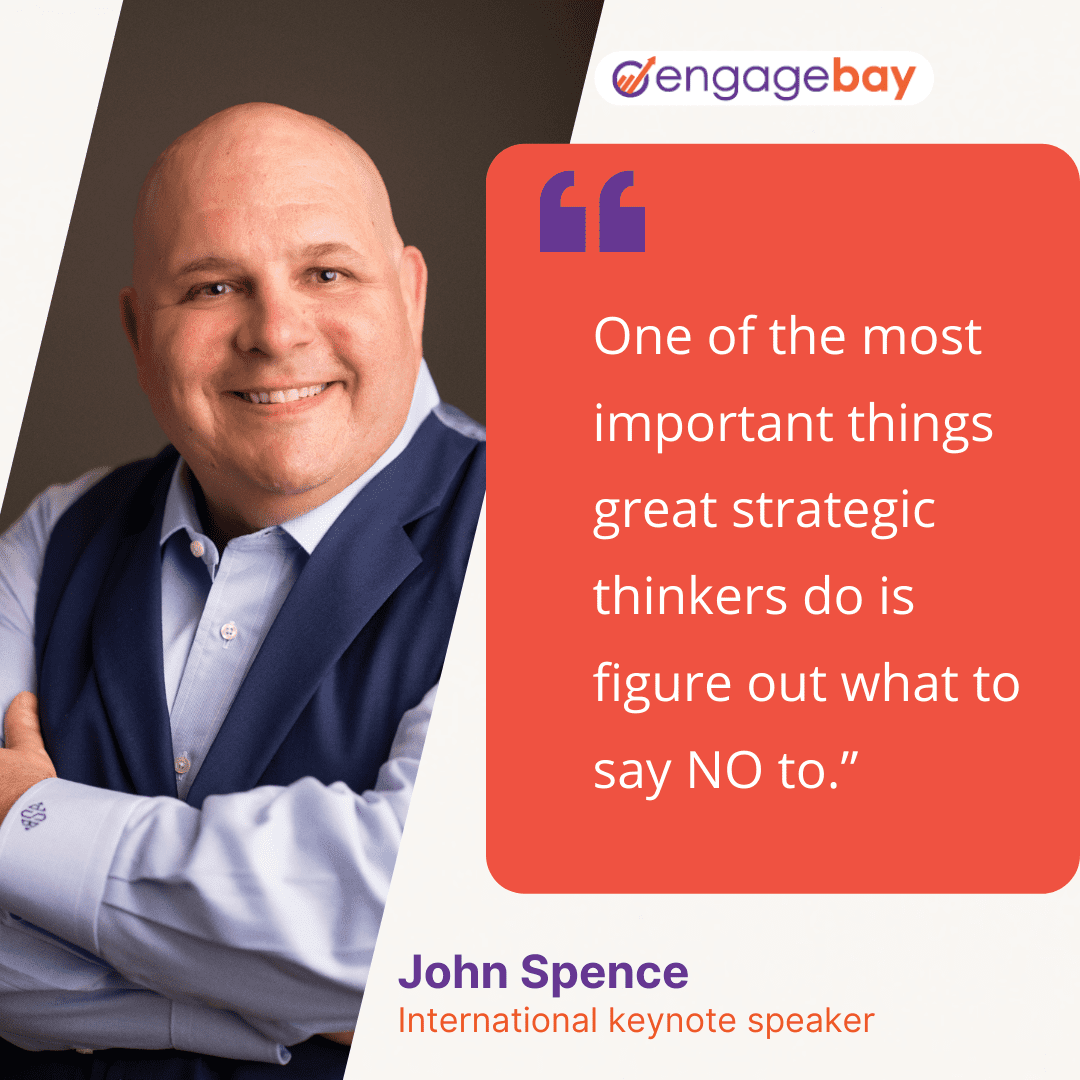 "Three keys to success in business are focus, discipline, and action."
"The success of your business is directly determined by the quality of the people on your team."
"To be a leader, you must be a living example of what you hope your followers will one day become."
👉Ready for some CRM inspiration? Uncover the top customer relationship management quotes here! 🎯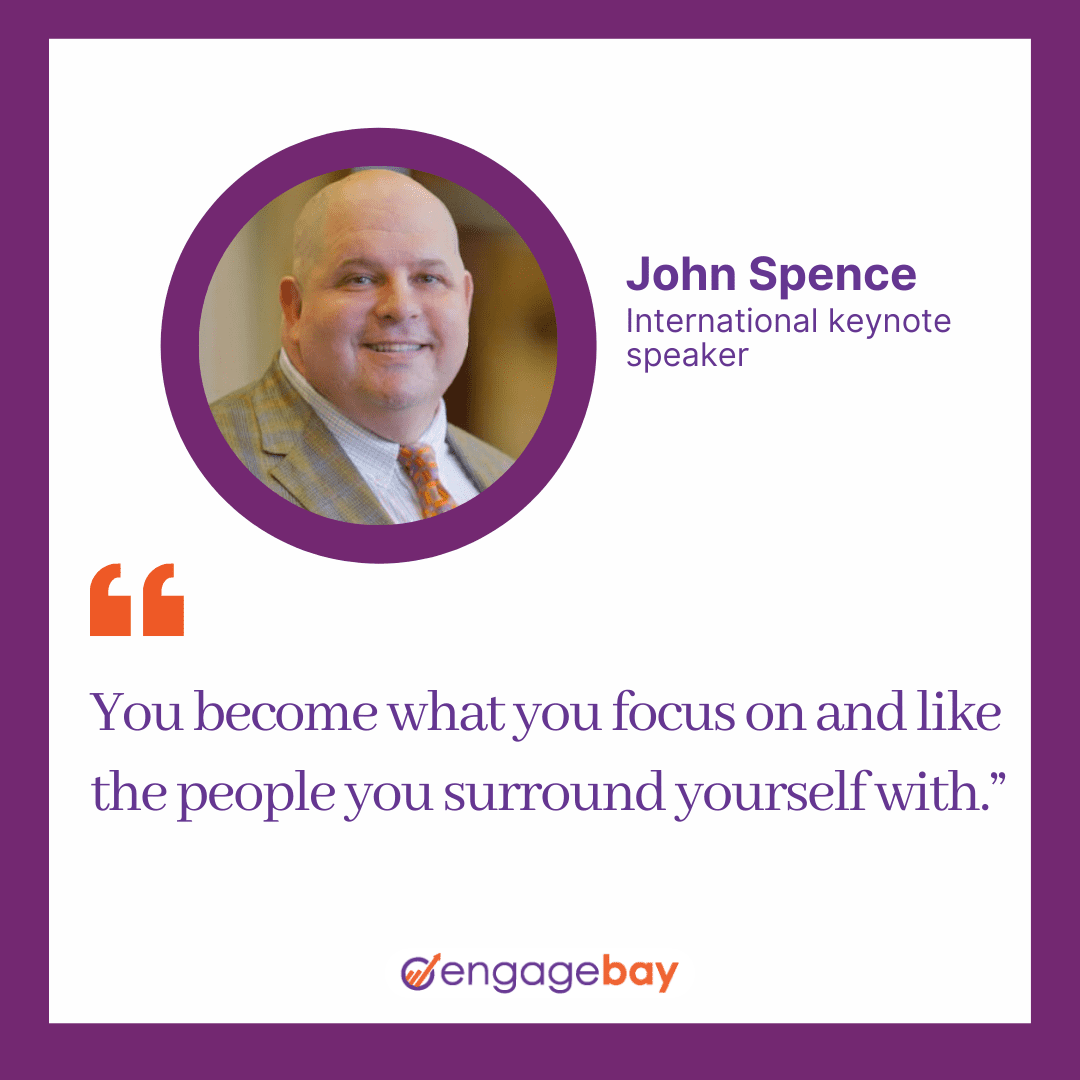 "An effective strategy is simply valued differentiation multiplied by disciplined execution."
"Talent+culture+extreme focus multiplied by disciplined execution=business excellence."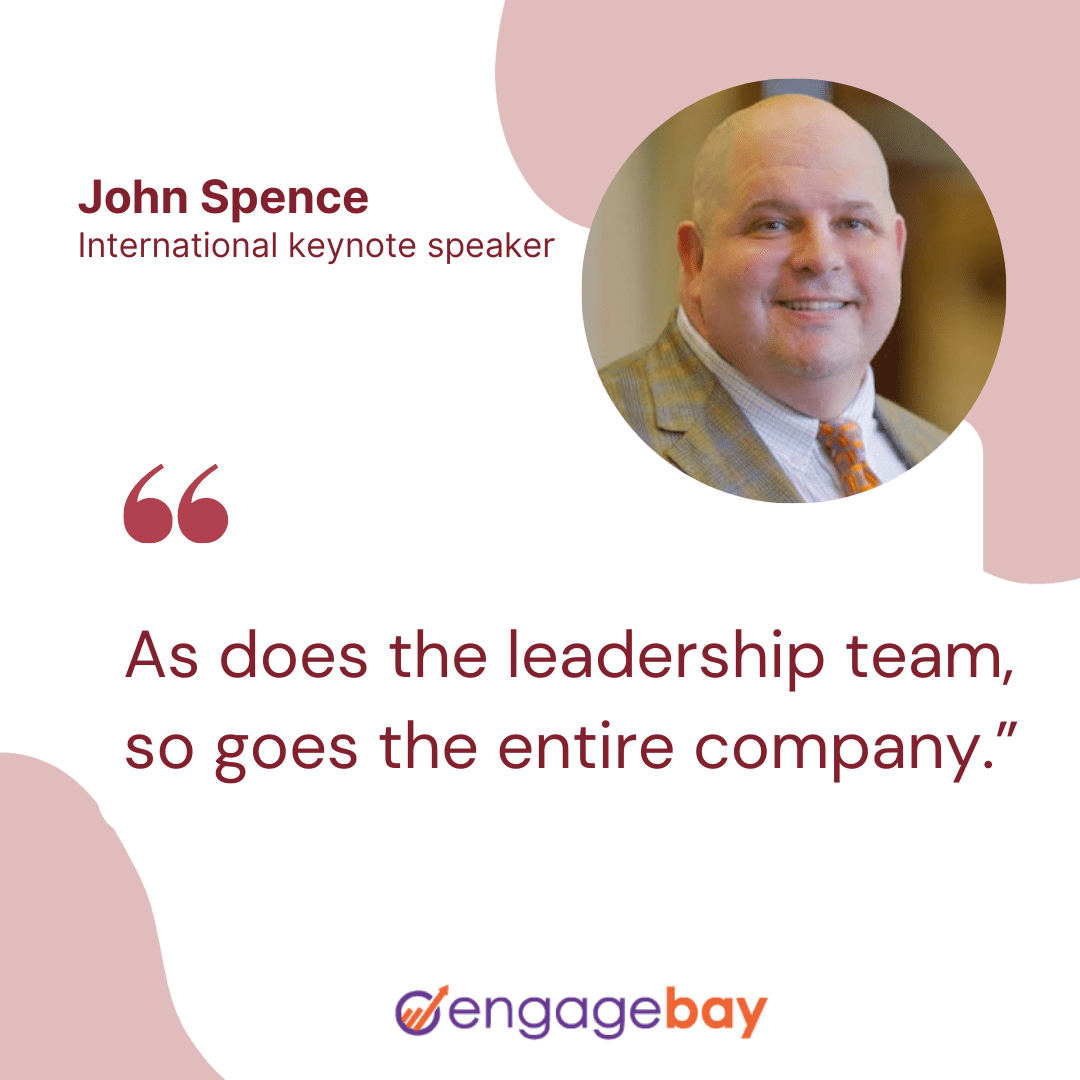 "All highly successful companies have vivid, compelling, and well-communicated vision and strategy for growth."
"The goal is for your customer to see you as a partner, a peer, a trusted advisor."
"To be successful in the future, the rate of internal innovation must exceed the rate of external innovation."
Read also: 50+ Inspiring Small Business Quotes: Fuel Your Entrepreneurial Fire!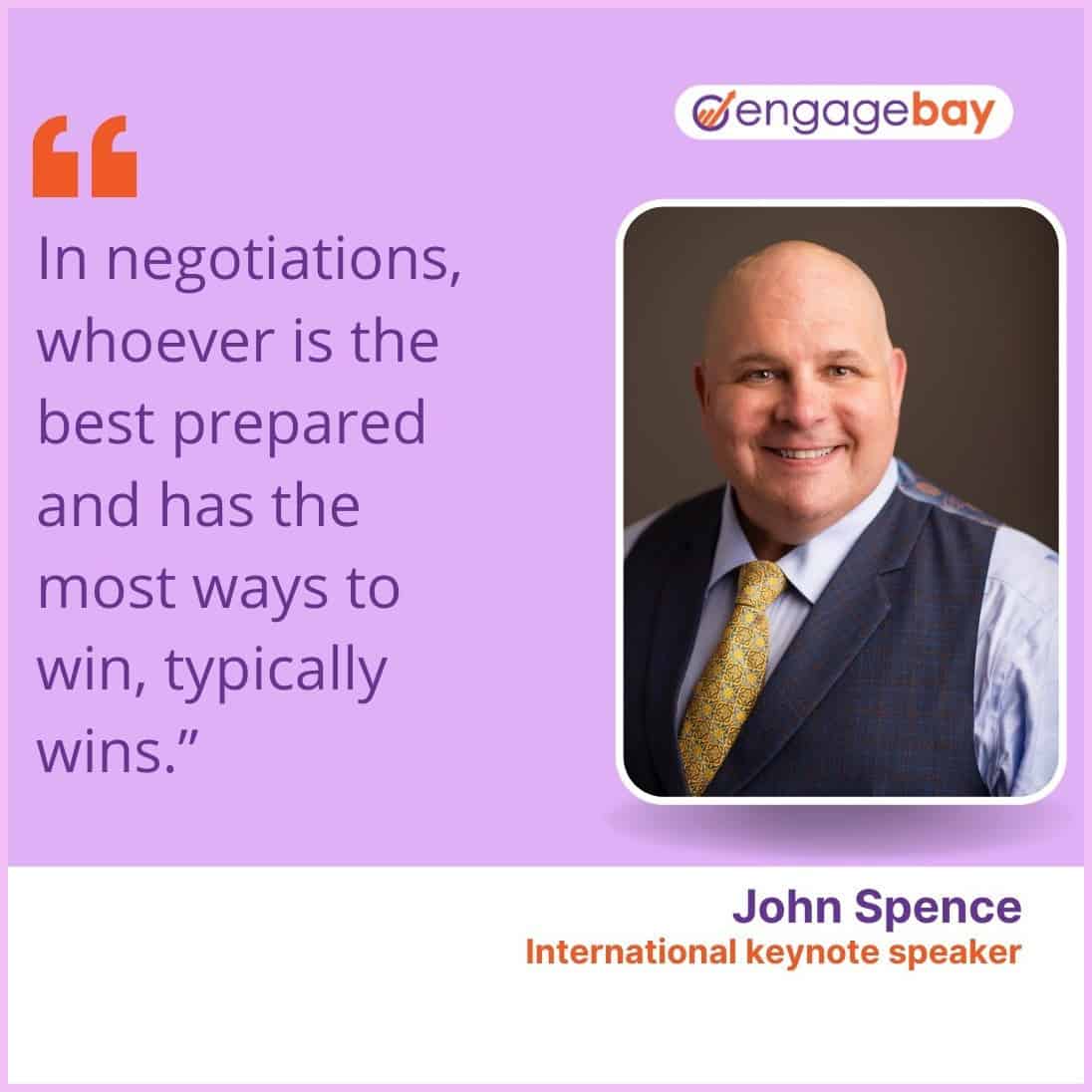 More Amazing Quotes by Top Leaders
Wrap Up
I hope these John Spence quotes made you feel energized and positive about the future of your endeavors.
For more collections of quotes by top leaders, check out these recent posts:
Leave a comment or tag us in your social media posts if you want more content like this.
We'll be happy to curate quotes from other awesome leaders for you 🙂