Kim Garst is a globally recognized author, speaker, and thought leader. She was featured as one of the top 10 Social Media Women Power Influencers by Forbes.
Will the Real You Please Stand Up is one of her bestselling books. Kim has also been a social media advisor for some of the top brands, including Microsoft, IBM, and Mastercard.
Here are some of the best Kim Garst quotes about social media marketing and more.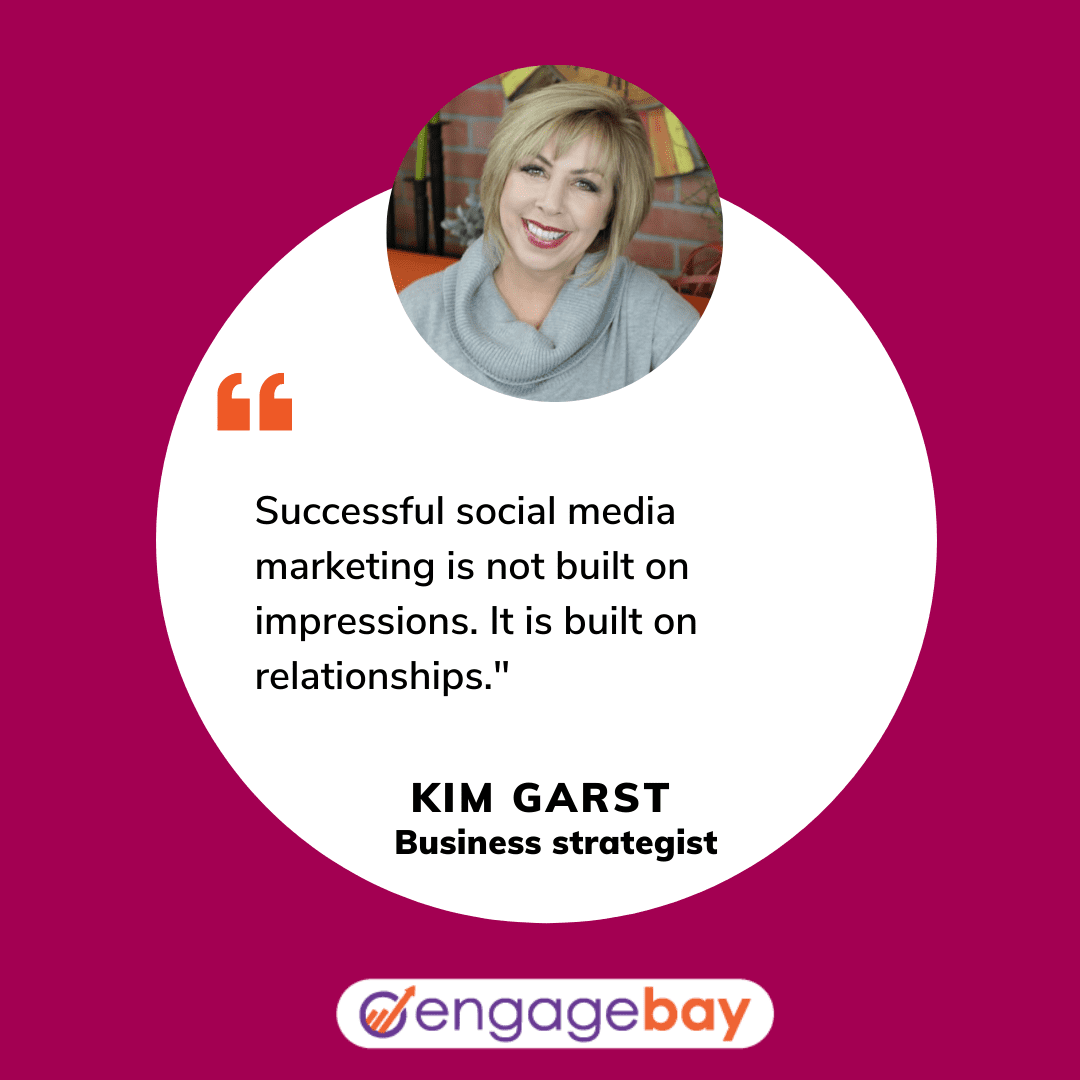 "Figuring out who you are and being true to yourself is not just important, but it is critical to being authentic."
"Opportunity is never lost… it simply moves on to someone else if you don't cease it!"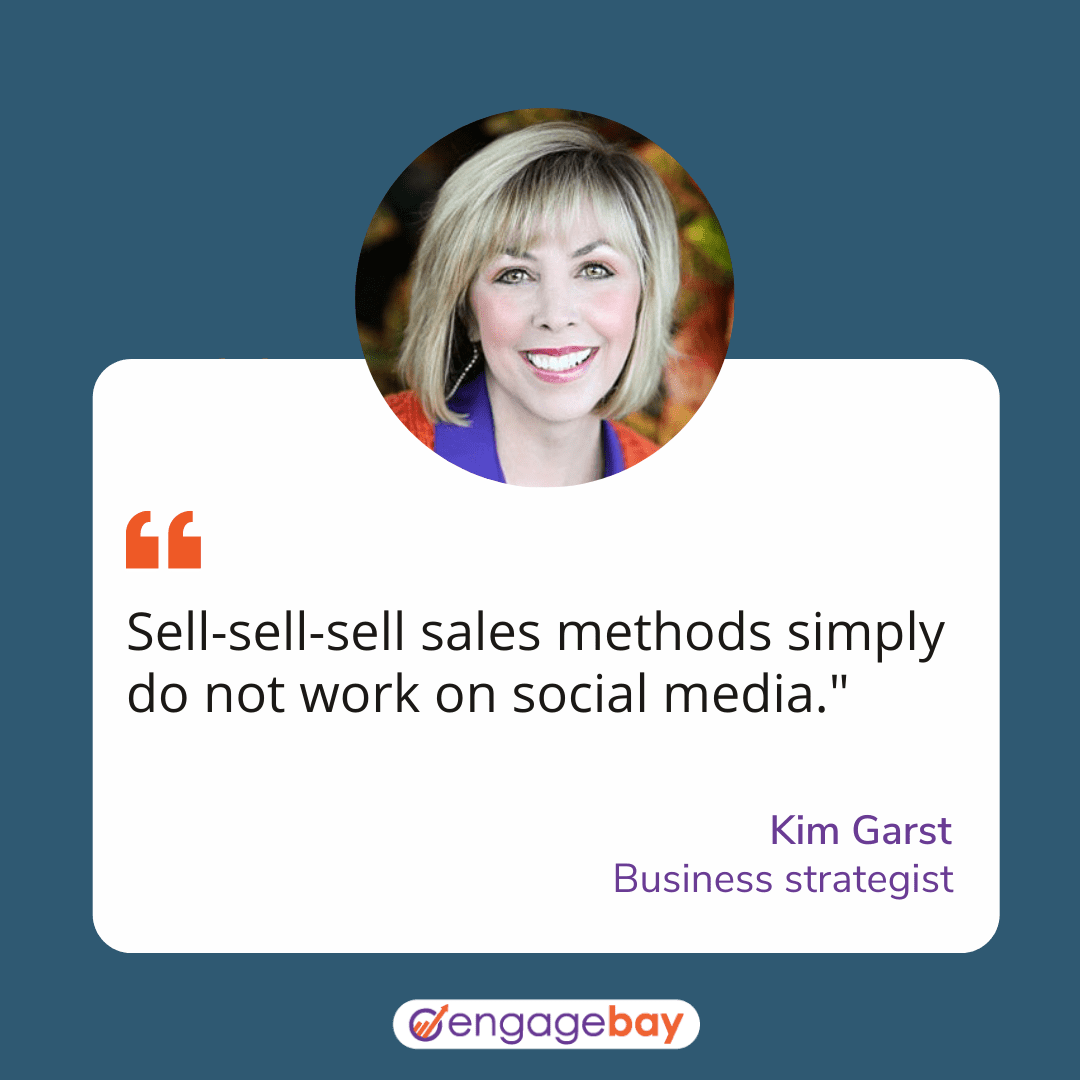 "Focus on identifying your target audience, communicating an authentic message that they want and need, and project yourself as an 'expert' within your niche."
"What businesses really need is to build connections that last, connections that transcend a single product or marketing campaign, connections that span an extended period."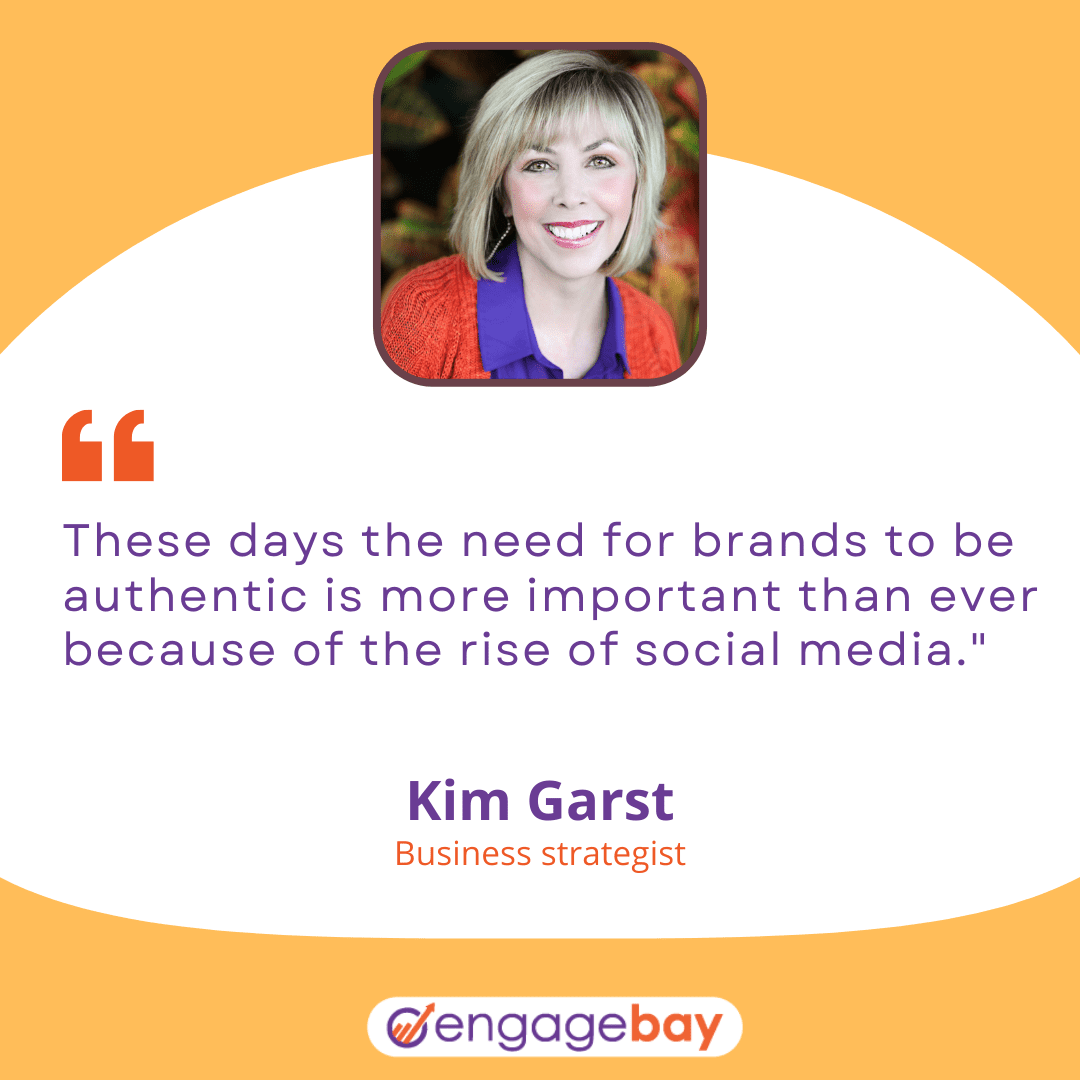 "Figure out who you are; then do it on purpose."
"Passion, on the other hand, is primarily about the other. It's not rooted in selfish gains or desires, but instead constantly looks for ways to make life easier for others."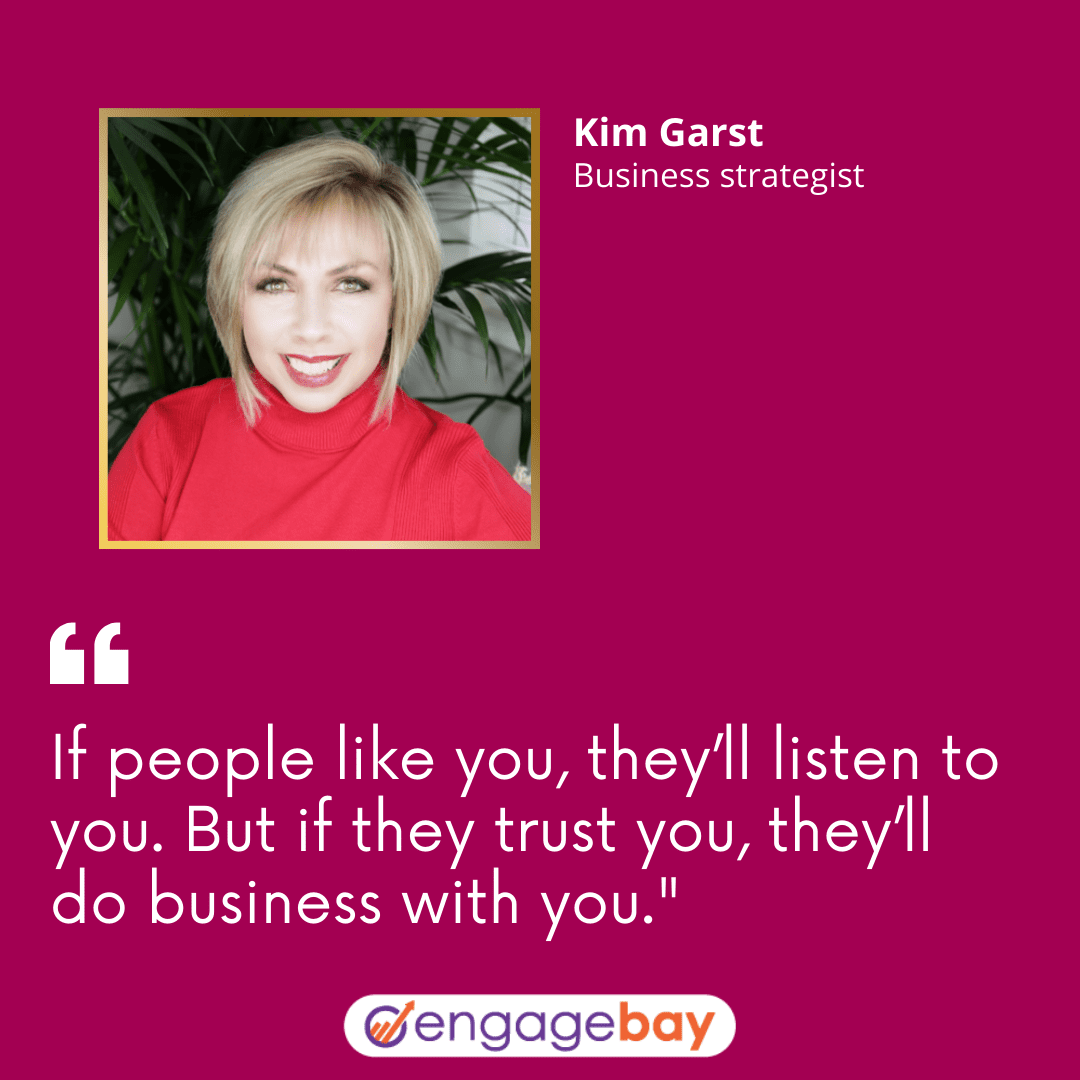 "Legendary service is one of the criteria that sets one company apart from its competitors. It's the mark of a truly authentic company – you just can't fake caring!"
Ready for some CRM inspiration? Uncover the top customer relationship management quotes here!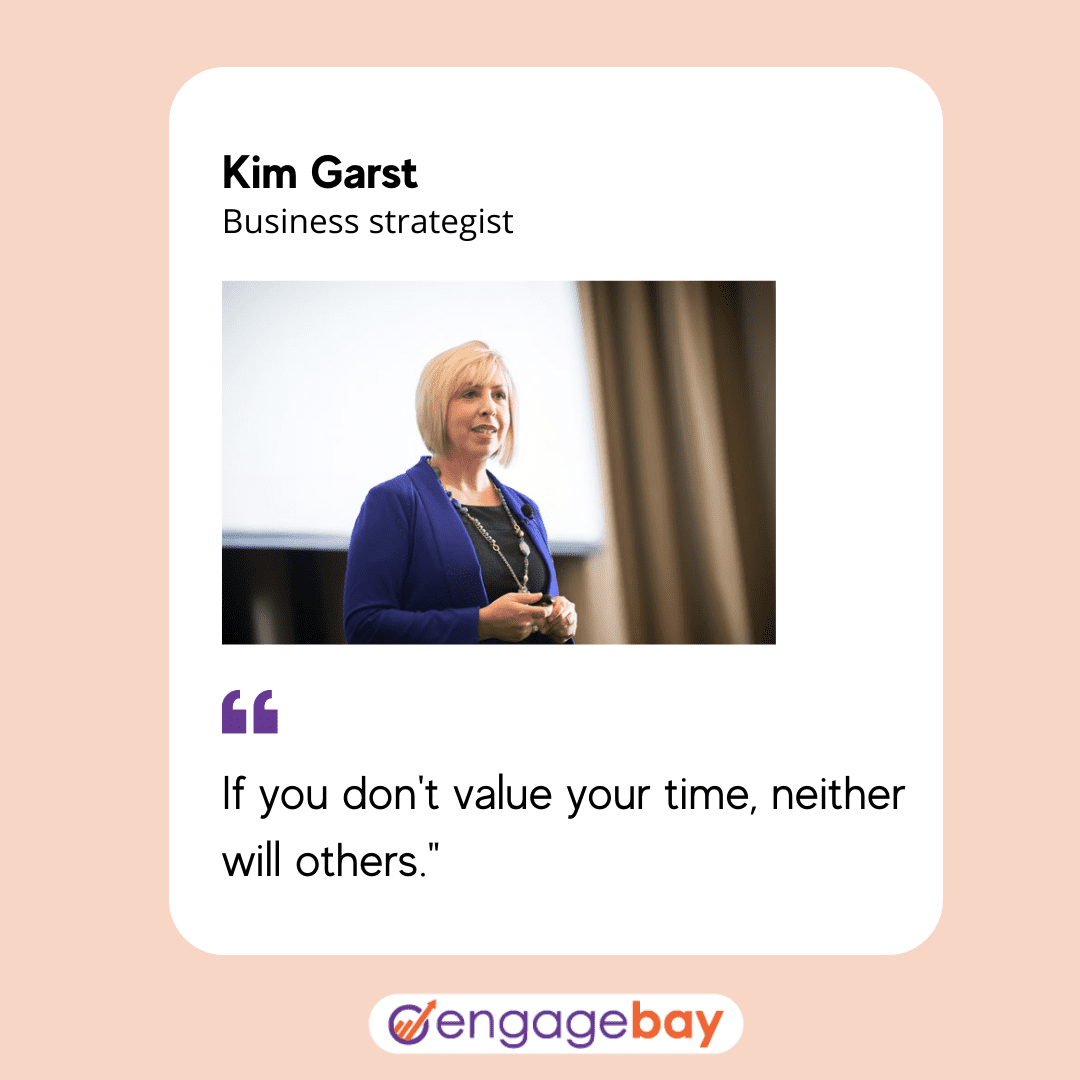 "Brands no longer own their message. They can try to control it, but they do not own it. Today, customers own the message. What they say about a brand carries more weight than what the brand says about itself."
"Stop giving away your time and talents – start charging for it."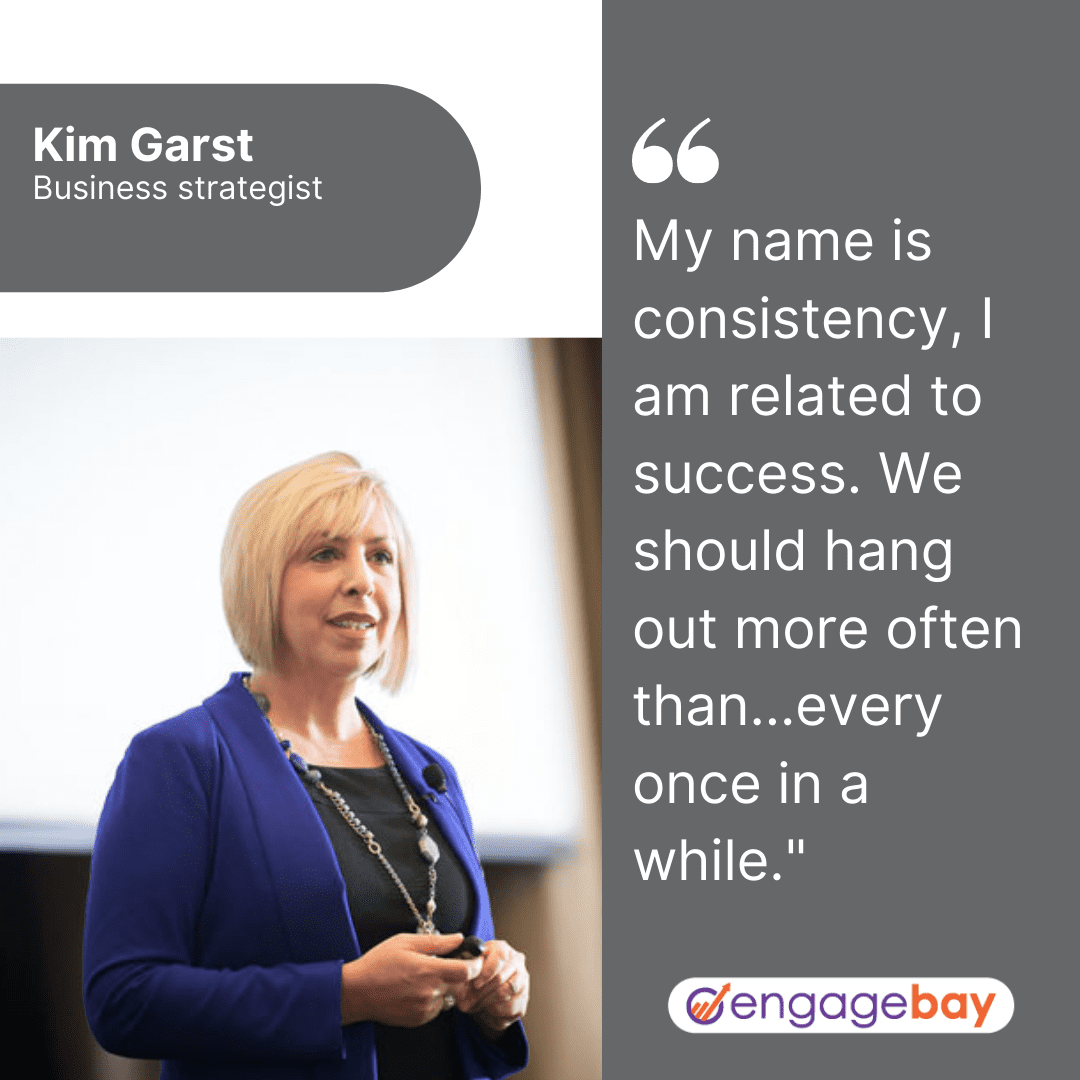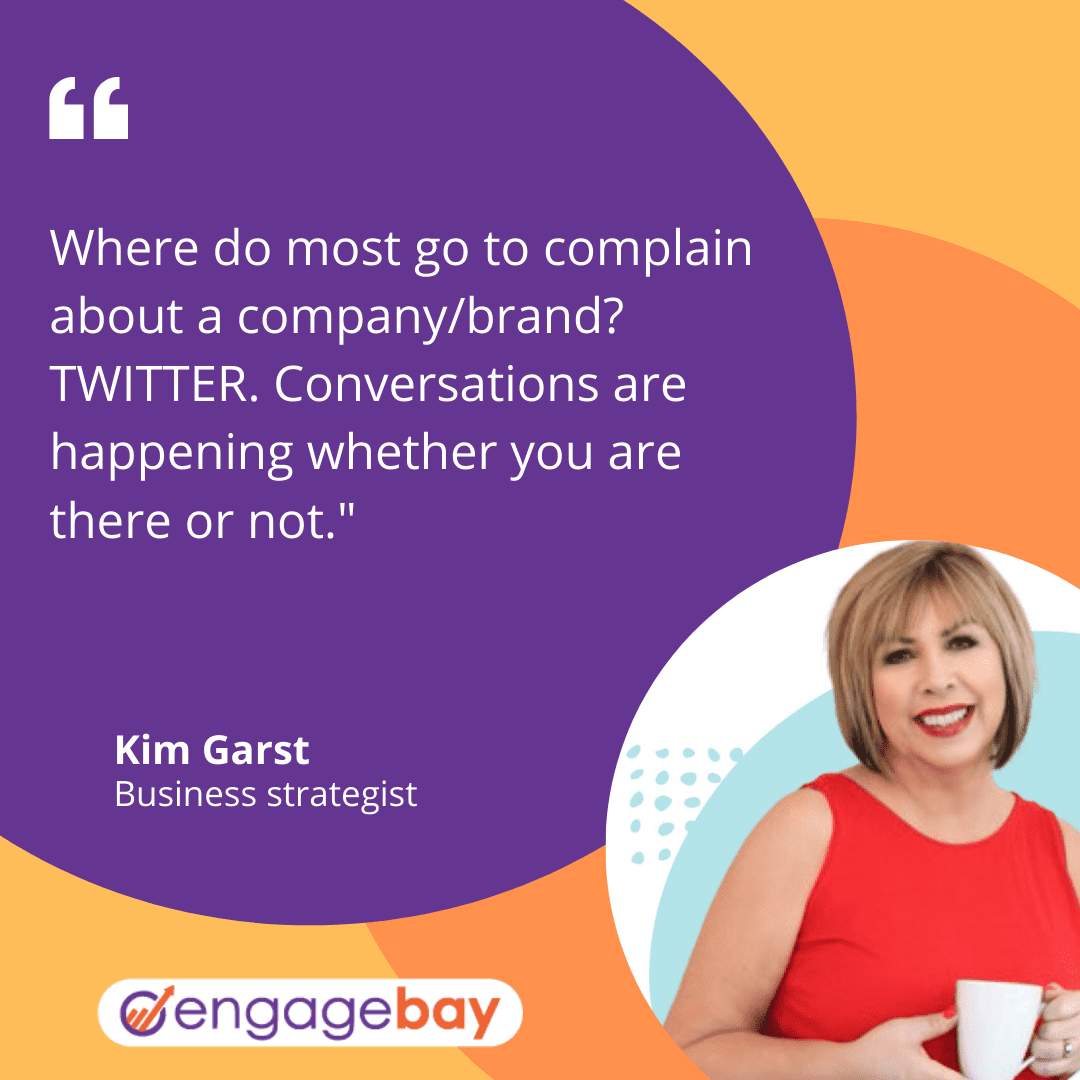 Wrap Up
There you have it, some of the best Kim Garst quotes about building your presence on social media and growing in business and life.
If you want to check out other collections of quotes from top influencers, check out our recent posts: