Christmas is indeed the most wonderful time of the year. As the air fills with the aroma of freshly baked cakes and cookies, and the sounds of joyful carols surround us, business owners and companies also start looking for the best Christmas marketing ideas.
After all, shopping is one of the important things that people do during the Christmas holiday season. In fact, reports suggest that holiday shopping accounts for almost 30% of the entire retail sales in a year. Not only this, but in 2020, the total holiday retail sales reached a whopping $789.4 billion in the US!
Thus, as a business owner, Christmas brings an excellent opportunity for you to boost your revenue and reach new sales goals. With some creative and exciting Christmas marketing campaigns in place, you'll surely grab your audience's attention, giving your brand more visibility and helping you make more sales.
In this article, we'll show you how!
The Best Christmas Marketing Ideas to Boost Sales
Ready? Cozy up by a fireplace, grab a mug of hot cocoa, and dive into these cool marketing ideas.
1. Liven up your social media pages with Christmas content
While social media plays a critical role in your marketing strategy all year round, its importance increases during the festive season. As per reports, around 23% of US-based shoppers leverage social media to make shopping decisions for Christmas.
So, you must enhance and modify your social media content according to Christmas. Update your brand's social media profile picture and cover photo, and host exciting social media contests to spread some holiday cheer.
For example, you can host a Christmas marketing campaign inviting your customers to share their best holiday memories, pictures, and stories related to your products or services.
Create a unique hashtag for them to use, and for every post that includes this hashtag, pledge to donate a specific amount or a Christmas gift to a charity. This is a great way to build a sense of community and get user-generated content that shows off your brand in a good light.
Read also: Stepping Into Summer: A Handy June Marketing Ideas Guide
2. Host holiday-special live events
You can make your holiday marketing strategy come to life by hosting a virtual event. Thanks to the "Live" feature offered by various social media platforms and video conferencing applications, you have no shortage of virtual event ideas.
You can host Christmas special product launches, workshops, or even a virtual Christmas party! Get your audience involved with Q&A sessions and give special offers and discounts to the participants.
For example, if you own a bakery, you can host a special Christmas cake and cookie baking workshop and give some exclusive discounts to those who attend your live event.
Read also: 50+ March Marketing Ideas To Make Your Brand Unmissable
3. Be vocal about your loyal customers
'Tis the season of giving and spreading joy! So, consider spreading some love to your loyal customers by running a special customer appreciation campaign.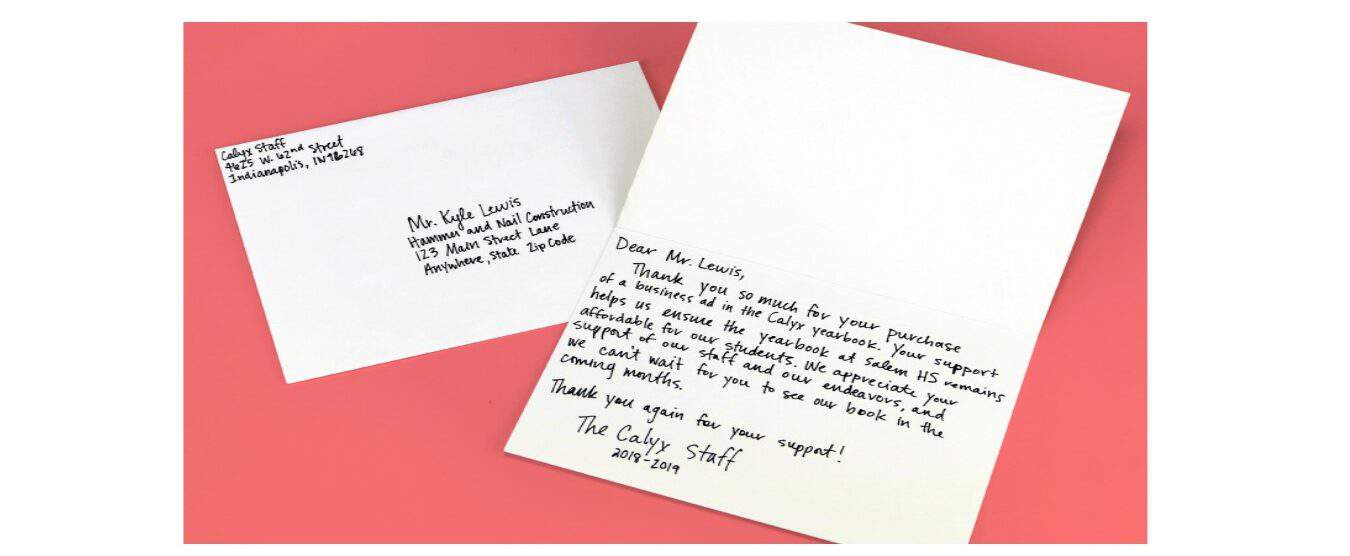 Give them exclusive discounts, offer free shipping, give them early access to new products, or even write them personalized thank-you notes. Your goal should be to let them know you value their support and make them feel special.
This is one of the best Christmas marketing ideas as it will reinforce their loyalty to your business and also help in some good word-of-mouth in the long run.
4. Offer Instagrammable moments to customers who visit your store
Reports suggest that while people do their Christmas gift shopping research online, almost 66% of Americans prefer to buy gifts from brick-and-mortar shops.
For example, you can create gorgeous photo walls, interactive displays, and holiday-themed props for fun selfies in your store. You can light up your store for your Black Friday and Cyber Monday sales. Consider putting up Christmas-themed decorations as well.
All this will help you create moments that are just perfect for Instagram. Make sure to get your customers to tag your brand and use a branded hashtag, so you can amplify your reach and engagement on social media.
Read also: Creative Event Marketing Ideas to Get People Excited
5. Collaborate with micro-influencers
Another excellent way to boost your Christmas campaign is by collaborating with social media influencers to get the word out about your Christmas sales and products.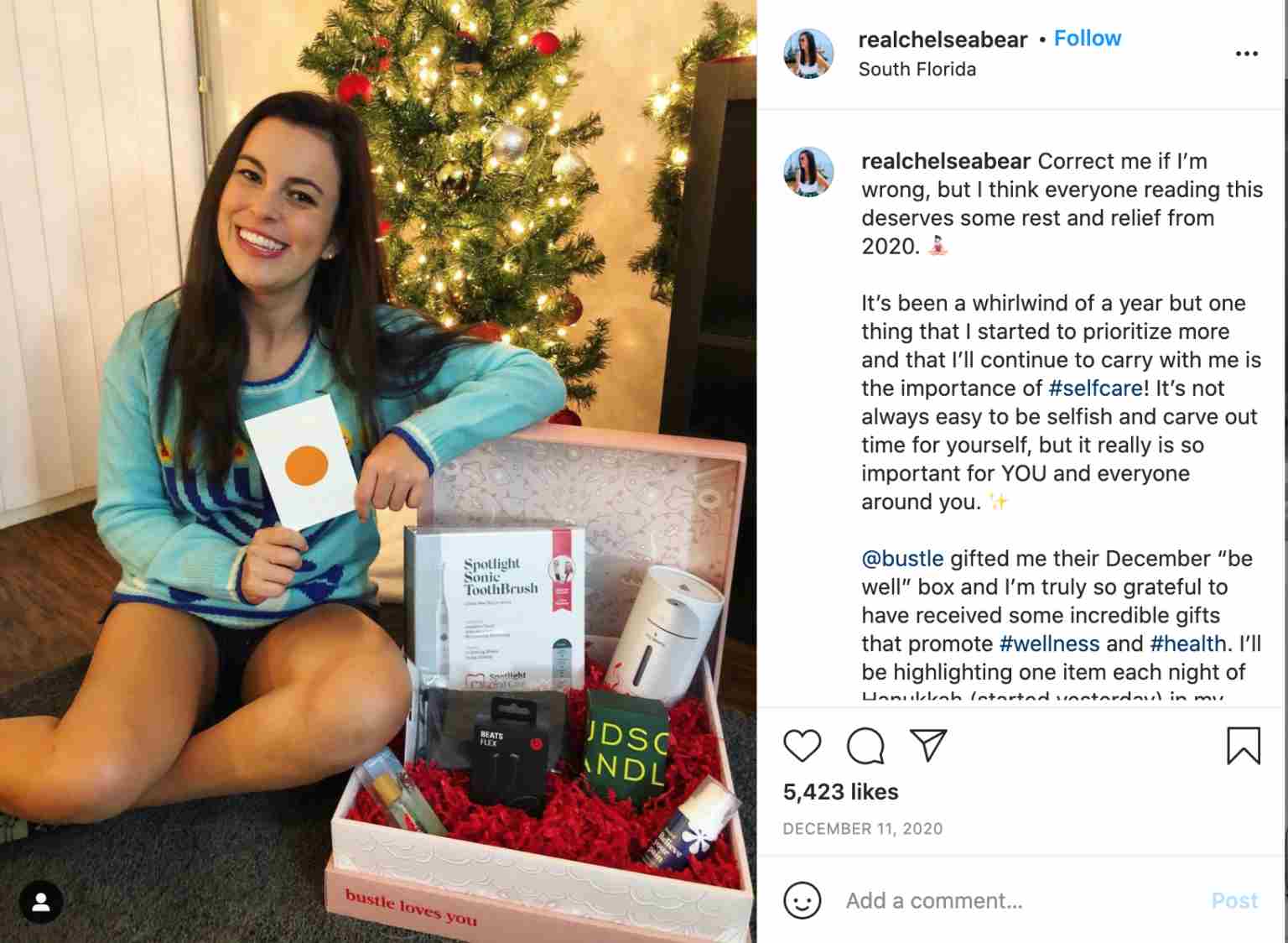 Look for micro-influencers who share similar values as your brand and have a loyal following in your target market. Have them produce eye-catching content featuring your products in a holiday-themed backdrop, or suggest them as perfect holiday presents.
Investing in influencer marketing is an excellent way to reach out to new customers and get a good ROI. Research suggests that businesses typically make $6.50 for every $1 that they invest in influencer marketing.
Read also: August Marketing Ideas That Can Boost Your Brand Image
6. Create a Christmas-themed email marketing campaign
A holiday special email marketing campaign can be a great way to grab your customers' attention and get them to make a purchase from you.
Make your holiday newsletters stand out and personalize them for your customers! Try writing catchy subject lines and festive email templates to boost open rates. In addition, you could give exclusive discounts, sneak peeks of upcoming promos, and holiday-themed content to engage your customers and drive conversions.
Did you know, in a 2019 survey, 68% of shoppers said they paid more attention to companies' emails during the Christmas holiday season? So, make sure to make the most of this opportunity and craft the most interesting Christmas emails.
Read also: 14 Low-Cost Local Marketing Ideas That Will Make a Big Impact
7. Make some personalized gift guides
Shopping for the holidays doesn't have to be a stressful experience for your customers. Make shopping a breeze for them by creating some gift guides that are specifically tailored to the recipient's preferences.
You can collect data from your customers, like age, gender, interests, and budget, and use it to create a personalized selection of gift ideas. Feature this on your website or mobile app. This will help you show that you understand your customer's needs, and will enable them to find the perfect presents for their friends and family.
For example, a bookstore can create a special and personalized gift guide for their "Bookworm Best Friend." For this, they can put together a selection of books based on their friend's favorite genres or authors. This way, they'll be able to save time and make their shopping experience more fun.
8. Host Christmas giveaways
Let's accept it – we all love winning presents in giveaway contests, don't we? So, during this season of giving, what better way to get your audience involved than with a fantastic Christmas giveaway?

Work on creating a terrific giveaway campaign where customers can enter to win Christmas-themed products. Encourage participants to like, comment, and share the giveaway post on their social media pages to boost visibility and engagement.
For example, if you sell apparel, among the many Christmas marketing ideas you can try is hosting a special "Christmas Wardrobe Makeover" giveaway. It can feature trendy clothes, accessories, and a gift card. Not only will this create lots of hype around your brand, it will also bring in more followers and get your customers more involved.
Read also: Best Recruitment Marketing Ideas: Attract and Retain Top Talent
9. Bundle your products for Christmas
Make your products more attractive and desirable by offering a special Christmas gift bundle. In this, you can put together related items at a discount to give customers a great deal and make purchasing easier.
For instance, if you are a skincare business, you can create a gift bundle of moisturizer, lip balm, and hand cream. Show customers the savings and the convenience of buying all these items together.
Pro tip: For better response, consider creating personalized bundles that fit your customer's preferences. You can offer bundles under specific categories like 'Gifts for Him,' 'Gifts for Her,' 'Gifts under $200', or 'Family Fun Bundle' to make their shopping simpler.
10. Offer customized Christmas-themed packaging
This Christmas, consider sprucing up the unboxing experience of your shoppers by designing festive packaging or including personalized holiday greetings and small surprises.
This will make your customers feel extra special as they unwrap their orders, leading to increased brand loyalty and sharing on social media. It'll be a memorable and joyous moment for sure.
Read also: Direct Mail Marketing Ideas Inspired By Global Brands
Some Handy Tips for Your Christmas Marketing Strategy
No matter which marketing idea you pick, it won't be a success unless you have the right Christmas marketing strategy to support it. A brand awareness strategy is the foundation of every successful campaign, and you should not take it lightly.
Here are some crucial tips that you must remember while designing your marketing strategy for Christmas.
1. Focus on understanding your target audience
Before you jump into creating and launching your Christmas marketing campaign, it's important to get to know your target audience.
Who are your customers, what do they like, and what are their interests and shopping behaviors? Answer these questions and create customer personas to have a better idea about your target audience.
In this way, you'll be able to create highly personalized campaigns that will likely be more successful than generalized ones.
2. Don't leave things to the last minute
To make the most impact, you must get a jump on your holiday marketing strategy since the season can be hectic for businesses.
Start brainstorming and creating a timeline for your campaigns as soon as possible. Most people recommend starting planning from Halloween itself. In this way, you'll be able to make sure everything runs smoothly, and you won't be stuck in a mad rush at the last minute.
3. Set clear and achievable goals
What are your goals for your Christmas marketing campaigns? Are you looking to boost sales, get more people to your website, or raise brand recognition? It's important to set goals that are specific and measurable so you can stay on track and gauge how well your campaigns are doing.
Read also: Top Local Advertising Ideas to Elevate Your Marketing
4. Don't just depend on one channel
Using just one channel and hoping it will help you achieve all your marketing goals is pointless because that won't happen.
So, make sure to use a combination of online and offline platforms to get to reach your target audience. Take advantage of social media, email campaigns, content marketing, and traditional methods of advertising to get the most out of your efforts and make sure people are engaging with your message.
5. Make sure your website is fully optimized for mobile phones
It's super important to ensure your website is optimized for mobile devices now that we're living in a mobile-shopping world.
So, before the Christmas shopping season beings, ensure that your website is easy to navigate, loads fast, and offers a smooth user experience on mobile devices. Doing this will help you bag the attention of busy shoppers and increase your conversions.
6. Good customer service is a must
During Christmas, many businesses focus too much on making the most sales and increasing their revenues. Unfortunately, customer service goes for a toss in this. Ensure that you don't end up making this mistake.
Make sure your customer support system is prepared to handle lots of inquiries, solve problems quickly, and give customers an amazing experience. Going the extra mile with your customer service during the rush hours of Christmas can make a lasting impression and encourage customers to keep coming back to you.
Read also: Try These Proven Veterinary Practice Marketing Ideas
Over to You
So, now that you've read some of the best Christmas marketing ideas, it's time to get your marketing sleigh ready and prepare for an awesome Christmas shopping season.
Whether you're a small business owner or a manager of a big eCommerce brand, we're sure that some of these ideas and tips can help improve your Christmas marketing. If we're wrong about that, let us know (gently) in the comments 😅