Ask any real estate agent for a list of their biggest challenges, and the chances are you will hear many repeated answers.
From bearing the high cost of capturing leads to adapting to technology trends, or growing competition from listing portals, the list of hurdles is endless.
This is where real estate marketing automation comes in.
A marketing automation tool specialized for real estate business is one of the best ways to improve your business marketing and sales.
But what is marketing automation exactly, and how can you automate your real estate business?
This guide will help you get started with a real estate marketing automation solution and how you can utilize its full potential.
What Is Real Estate Marketing Automation?
Real estate marketing automation refers to the use of tools to simplify and reduce manual work.
The marketing automation software streamlines your marketing effort, increasing efficiency and productivity at work.
It helps manage every aspect of your campaigns – segmenting your customer base, guiding prospective buyers through your sales funnel, crafting personalized emails, and others.
EngageBay's marketing automation software streamlines and automates marketing and sales activities and helps generate leads, close deals, and grow your revenue faster.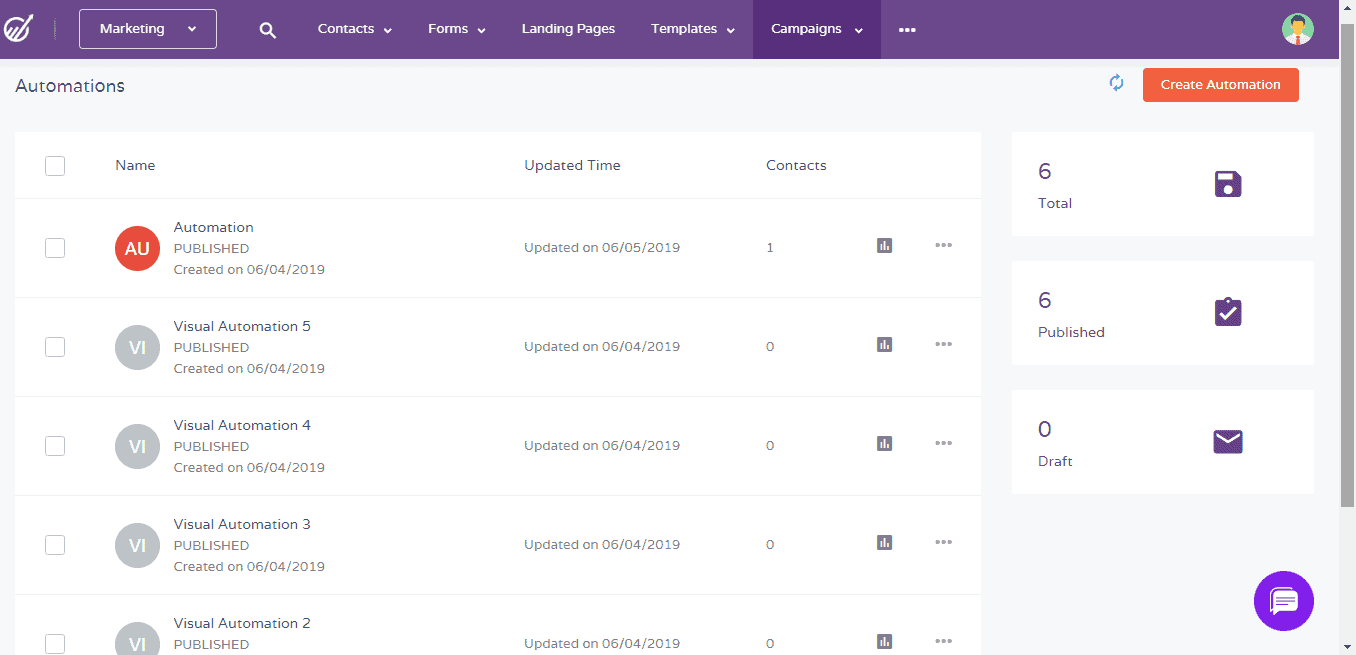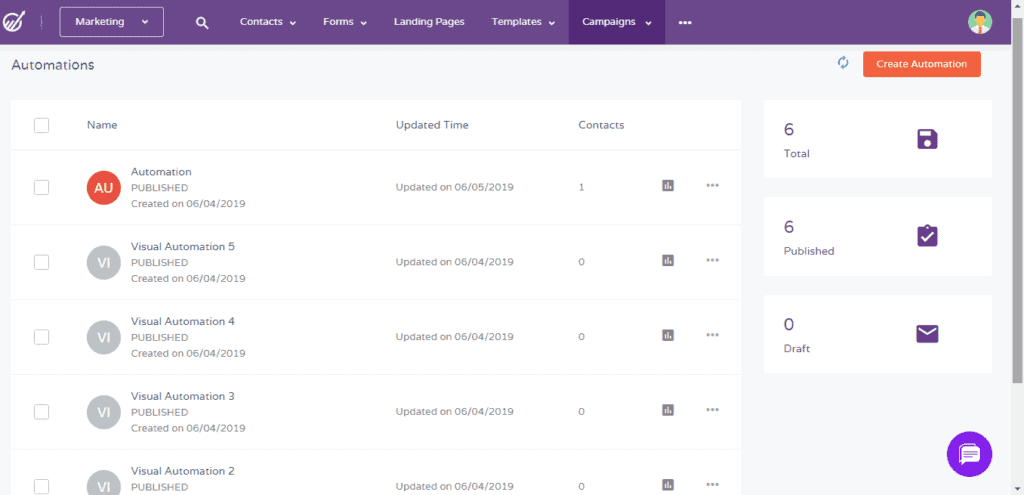 What are the Benefits of Real Estate Marketing Software?
One of the significant benefits of real estate marketing software is that it makes it easier for agents to gain the attention of their prospective clients.
It makes it easy for agents to reach out to a wide range of audiences with minimum effort and close more deals.
Let's look at some of the benefits of implementing real estate marketing software solutions into your business.
i. Increased ROI
Real estate marketing software isn't just limited to running marketing campaigns.
But it also helps agents optimize future campaigns for maximum ROI and efficiency.
It can generate reports and provide actionable insights to design more effective campaigns.
It enables you to determine which campaign is working and what needs to be improved.
Besides, many advanced solutions assist in demand forecasting based on historical data.
It gives you a good picture of the current market scenario to help you strategize your plans accordingly.
ii. Contact Database Management
With time, your database of contacts and listings will also start to grow.
A real estate marketing automation tool will keep your database organized and updated with all the latest information.
It ensures that the agents deliver the right information to their clients, maintain full details about their past clients, and stay informed of their competitors.
Not only that, but it also allows your prospects to contact your business in multiple ways.
Your business can interact with your customers or potential clients through many channels while centralizing all your information in a single platform.
EngageBay's contact management software gives you a 360-degree view of your contact, all on a single page.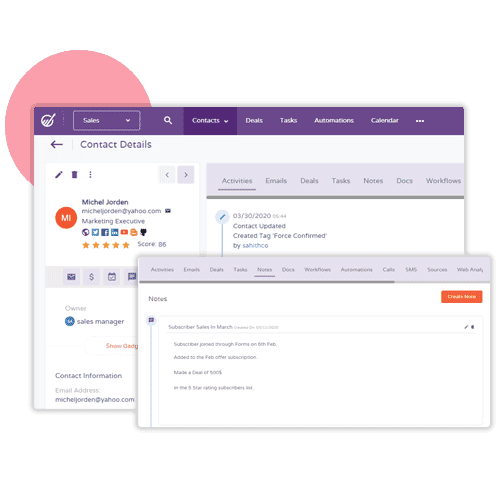 iii. Automating Various Marketing Efforts
Another strong reason to use a marketing automation tool is to automate various marketing efforts, including capturing lead information and nurturing leads for faster conversion.
It also helps with automated lead scoring, provides actionable insights into current market scenarios and prospective buyers, and much more.
Moreover, it allows you to create a customized workflow and automate the entire business processes.
Thus, it becomes easy for organizations or agencies to scale their business while also growing their database in an organized manner.
Get ahead with your outreach efforts using our proven real estate email marketing templates. Personalize and send them out to your client email lists today!
iv. Reduce Paperwork
The process of buying a property involves huge paperwork, including agreements, contracts, and other official documents. It can be a challenge to keep track of all the paperwork.
However, automation software easily solves this issue by transferring all paperwork into electronic documents. It makes the entire buying of property transaction paperless, ensuring complete efficiency.
You can easily share all documents online with your clients, and they can digitally sign your documents.
The best part is that such document management software can be easily integrated with your customer database, pre-populate all information about them, and store it in your contact list.
It results in reduced paper cost and saved time and effort.
Read also: What is a CRM in Real Estate? Cheat Sheet for Realtors
How Real Estate Agents Use Marketing Automation to Convert More Leads
It's essential to know how a real estate agent can realize the full potential of marketing automation in lead generation.
You can easily optimize your marketing efforts and generate more real estate leads.
Below are some ways that real estate agents convert leads using marketing automation and generate faster revenue.
i. Lead Generation Via Website Forms
The more information you have about your leads, the better are the chance of a conversion.
By linking your landing page and website forms to your real estate CRM, you can capture more lead information.
It automatically stores your lead information into the database and segments them based on various factors like demographics, behavioral patterns, and much more.
You can simply add a basic detail form or callback request form.
ii. Lead Generation Via Social Media Platforms
Social media is a great platform to have your information placed in front of your audiences.
It allows you to connect with people who have similar interests.
Using a marketing automation tool, you can easily automate content posting.
Posting content manually can be time-consuming.
You can schedule your post to be uploaded at peak time on various social media platforms.
The automation tool can also capture your audiences' information and track your followers' activities on your account.
iii. Nurturing Leads and Lead Scoring
Just collecting leads isn't enough.
You need to nurture them to pass them through your sales pipeline.
The process of lead nurturing involves sending the right email at the right time, educating them further about your product so that they can make a decision about buying.
You can create and automate your workflow using the real estate automation tool.
Furthermore, the tool automatically assesses potential clients and assigns them a score based on their activities.
This lead score helps the agent find out which is a hot lead and requires immediate attention.
In other words, agents can identify prospects that have a higher chance of conversions.
EngageBay's lead scoring solution helps identify the most qualified leads, tracks engagement and tells you who to follow up with first.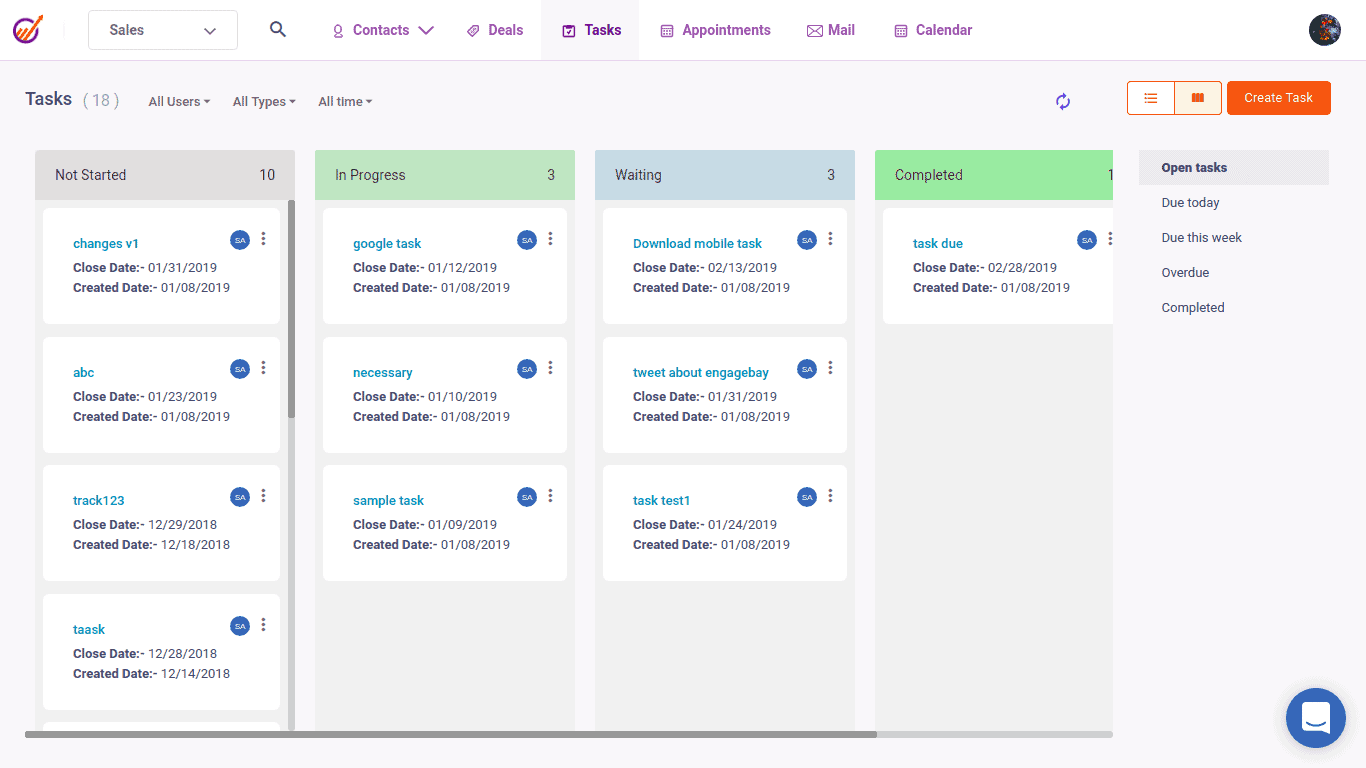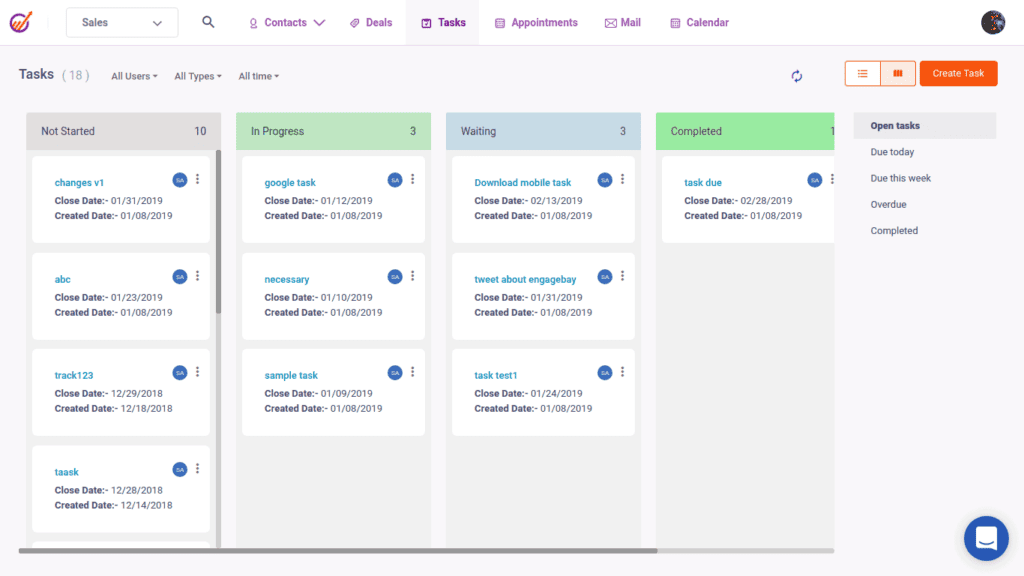 iv. Tracking Hot Leads
Hot leads are your opportunities — that know about your company and are already well aware of your industry condition.
These hot leads have a higher rate of conversion.
Real estate marketing automation tools can help keep an eye on such leads — track their journey through the different stages of your pipeline and formulate strategies to close deals.
v. Lead Activity Tracking and Setting Triggers
Another way to capture leads is by setting triggers.
Marketing automation eliminates the need to spend time watching your leads and wondering if you should contact them.
With automated activity tracking, you can pre-set triggers, and the system notifies you when an action is needed.
For instance, if a person signs up for a free demo or fills up a contact us form, in such cases, you can pre-set the trigger so that you can take immediate actions.
Read also: 14 Real Estate Lead Generation Tips That Will Have Your Phone Ringing
5 Best Real Estate Marketing Tools Agents Need
To truly capture leads, your marketing campaign efforts need to be omnichannel.
From social media to websites and emails, you need to create brand awareness at every possible customer touchpoint.
There are numerous tools available for real estate marketing automation, each specializing in different functionalities.
Here is the top 5 real estate marketing tool that every agent should consider using.
1. EngageBay (For Marketing Automation & CRM)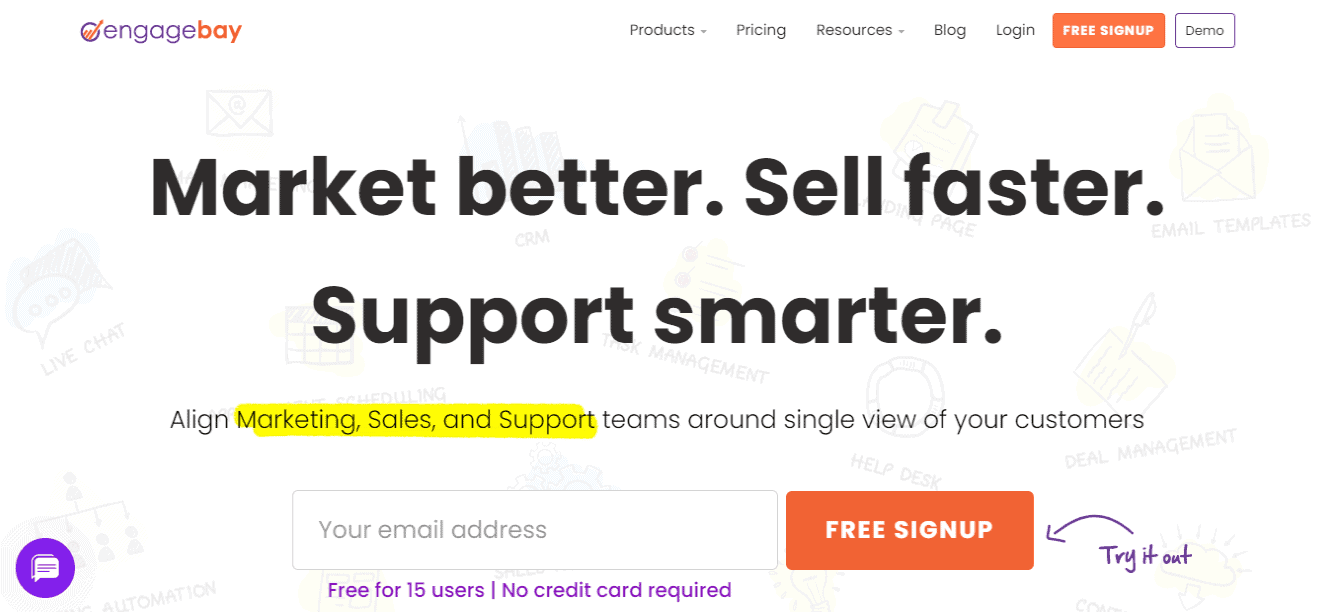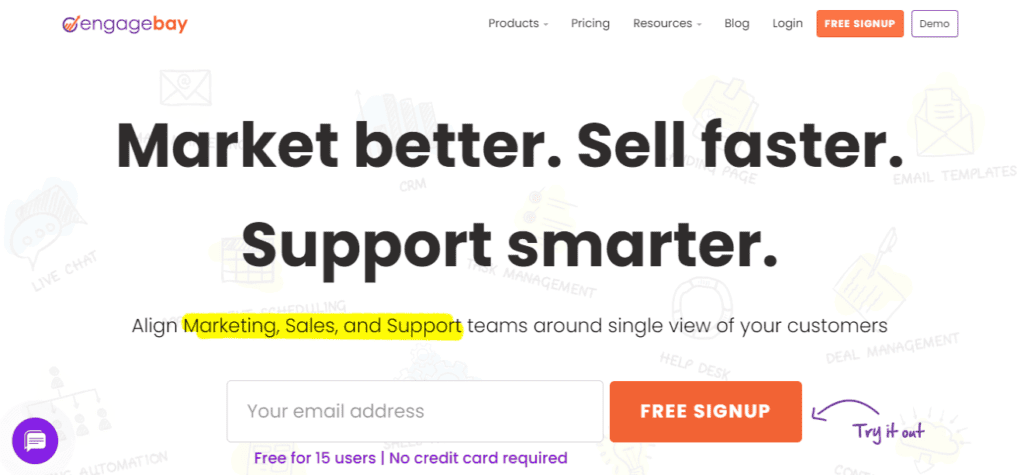 EngageBay is a powerful real estate marketing automation tool that offers a robust set of functionalities.
From automated email marketing campaigns to social media management and contact management, it takes care of all.
Its free CRM makes it easy to store contact information and run marketing campaigns without any glitches.
Don't miss this video highlighting EngageBay's marketing automation feature in whole!
EngageBay has categorized its tools into four categories: Marketing Bay, CRM and Sales Bay, Service Bay, and All-in-one Suite.
Pros
Offers a rich set of templates for emails, lead capture forms, and landing page

Integrated dashboard
Cons
Less integration facility
Pricing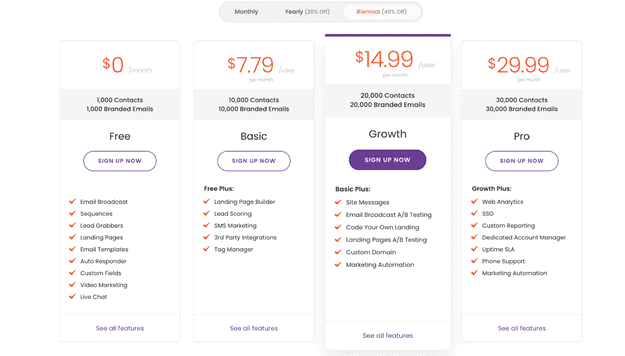 EngageBay has the best pricing plans, making it accessible to small businesses too.
Its free plan includes 1000 contacts which can be upgraded to up to 15,000 contacts for $8.99 per user per month.
2.
Hootsuite
(For Social Media Management)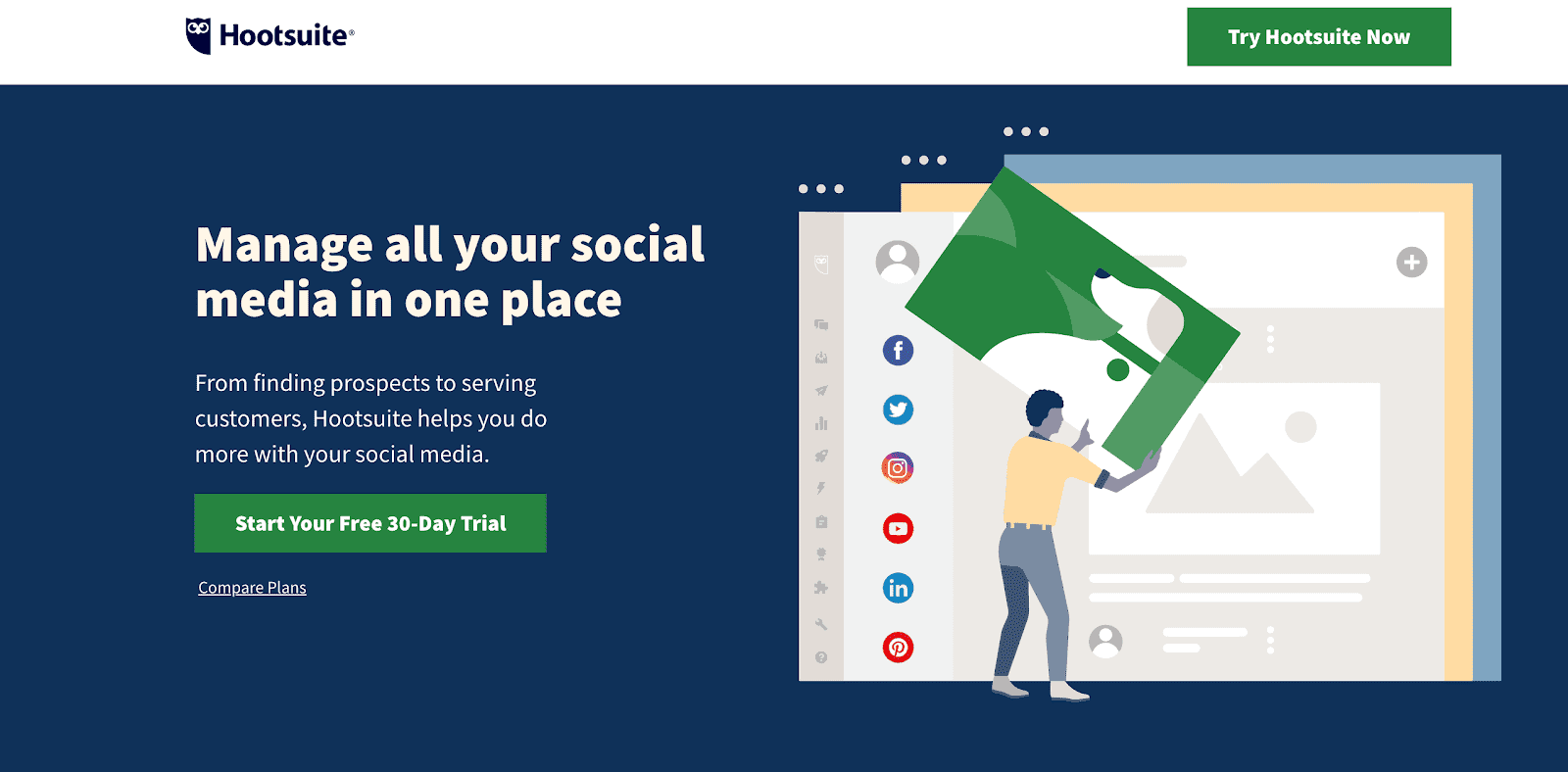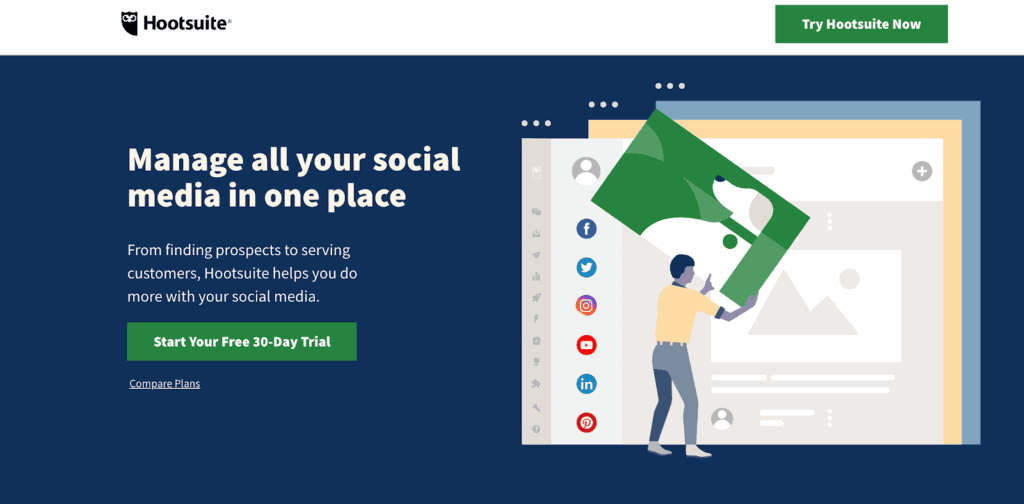 Hootsuite is a social media management tool that allows you to post your content on a schedule.
It's crucial to create an online presence on at least 2-3 platforms.
Remembering to post manually on each one of them can be challenging.
With Hootsuite, you can keep your social presence active 24/7 by automatically scheduling.
It also measures the impact of your social media campaigns through detailed reporting.
Pros
Creating and exporting reports is easy

Active customer support
Cons
The interface can be improved
Pricing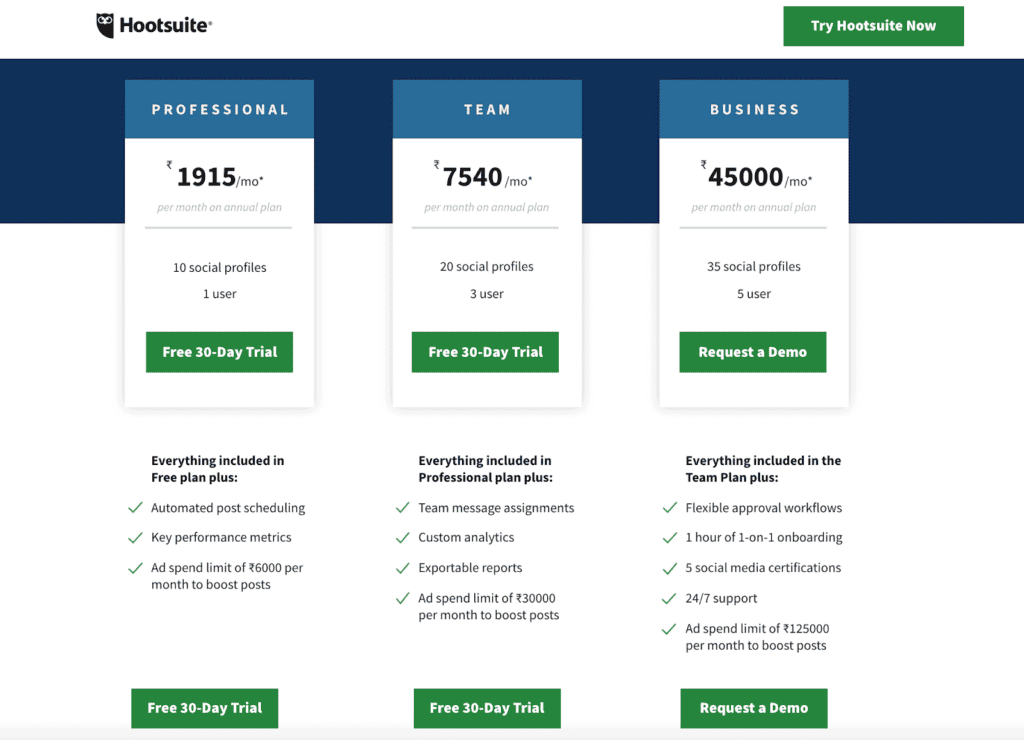 Hootsuite offers pocket-friendly plans to meet the needs of real estate agents.
Its Professional plan starts with ₹1915 per month (paid annually) for ten social profiles.
You can upgrade it to 20 and 35 social profiles with its Team and Business plan, respectively.
Read also: Real Estate Email Marketing Templates [Ready to Send]
3.
Leadpages
(For Lead Generation)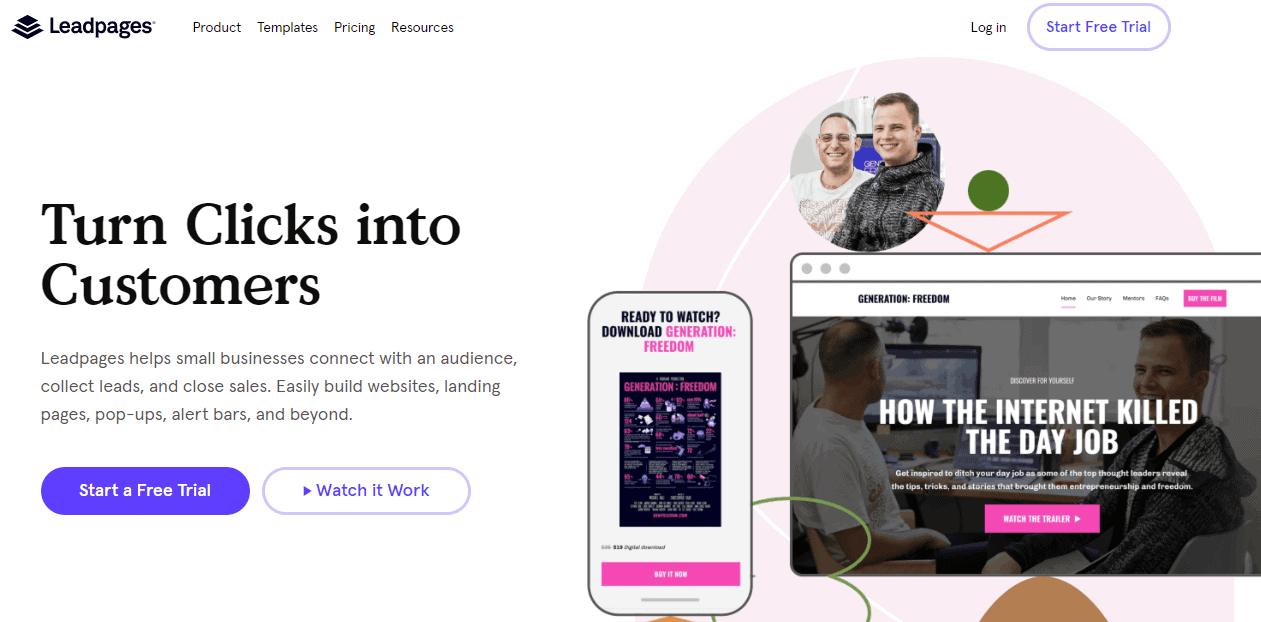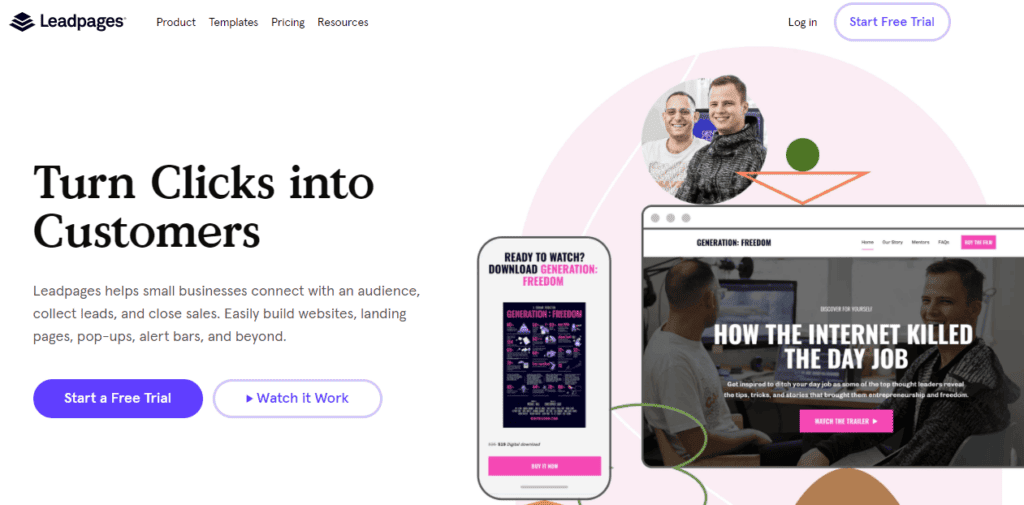 Leadpages is an ideal tool for real estate lead generation.
It offers various tools for creating landing pages, websites, pop-up alerts, and others for capturing lead information.
When you are running paid ads on Facebook or Google, you can direct them to your landing page where they sign up for the form or request a callback, and the CRM immediately stores all the information shared.
The best part is that Leadpages easily integrates several CRM solutions such as EngageBay, Keap, Salesforce, and more.
Pros
Rich set of pre-defined templates

Intuitive and user-friendly interface
Cons
Doesn't offer many customization options
Pricing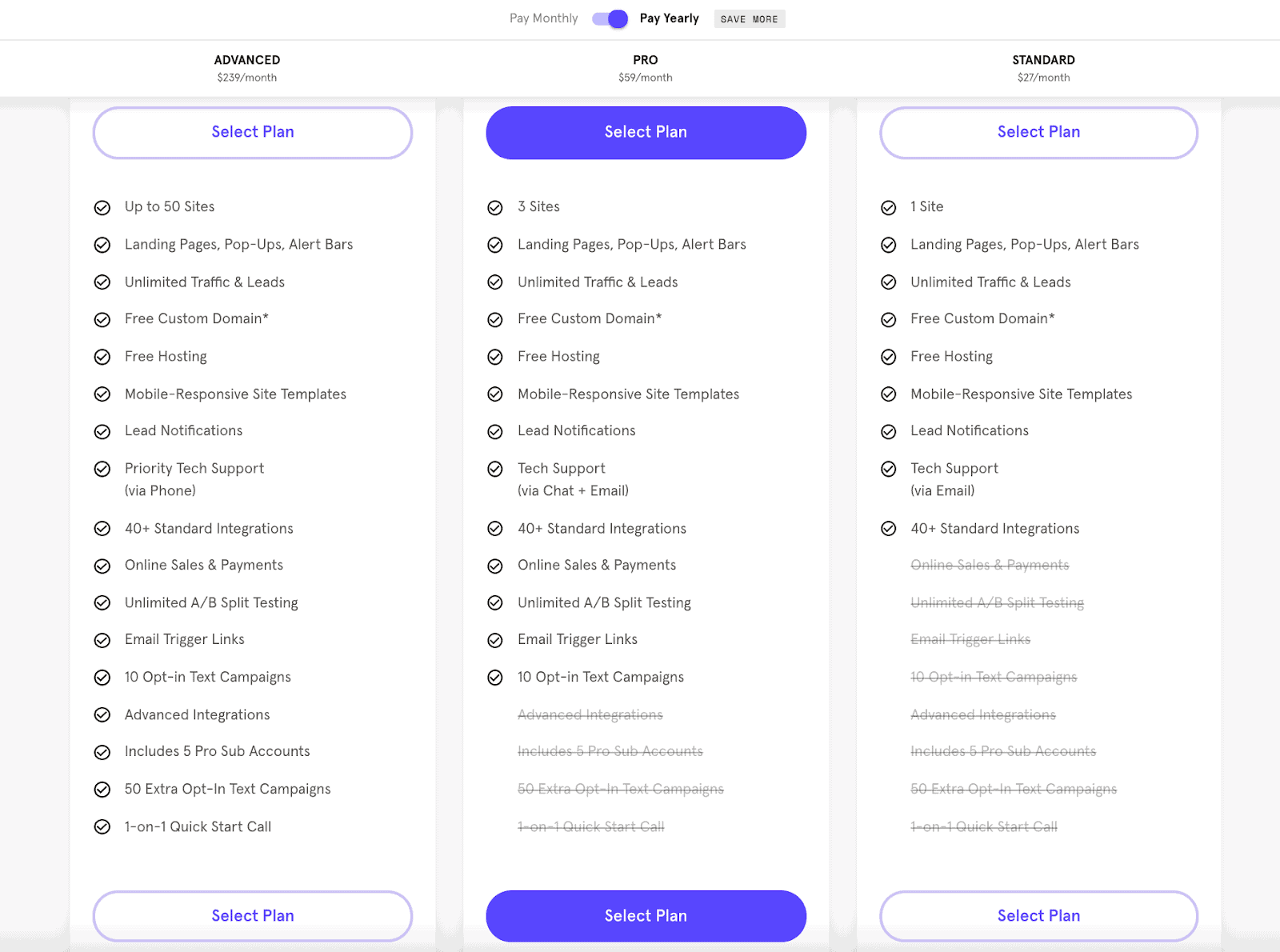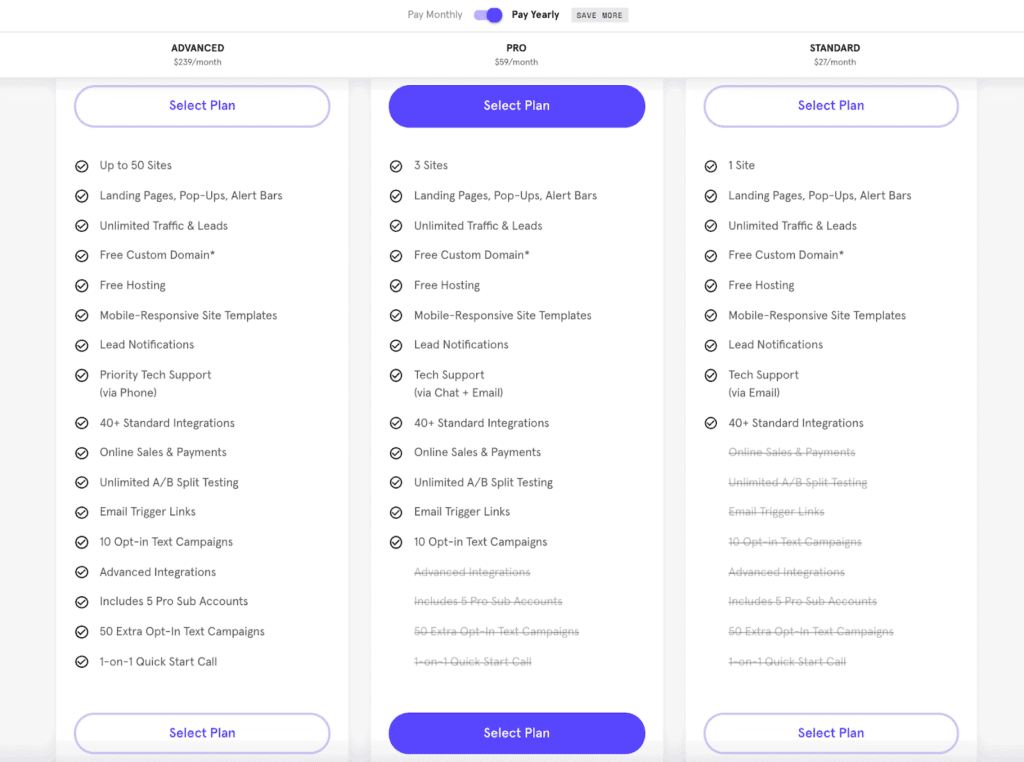 Leadpages has three plans to offer, including Advanced, Pro, and Standard.
Its Standard plan starts with $27 per month, which goes up to $239 per month for its Advanced offer.
Its Advanced plan offers a wide range of functionalities, allowing you to handle up to 50 sites with 40+ standard integrations.
It also includes 50 extra opt-in campaigns.
4. EZ Texting (For SMS Marketing)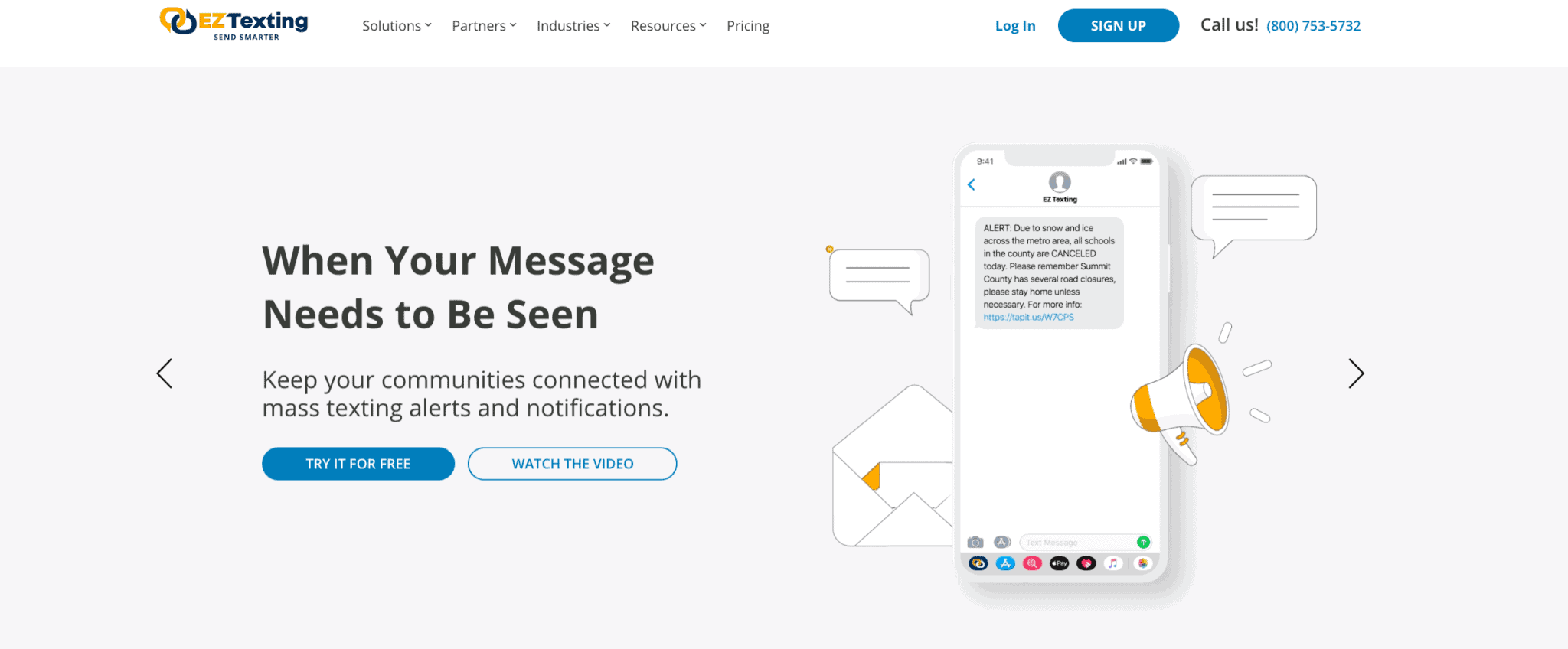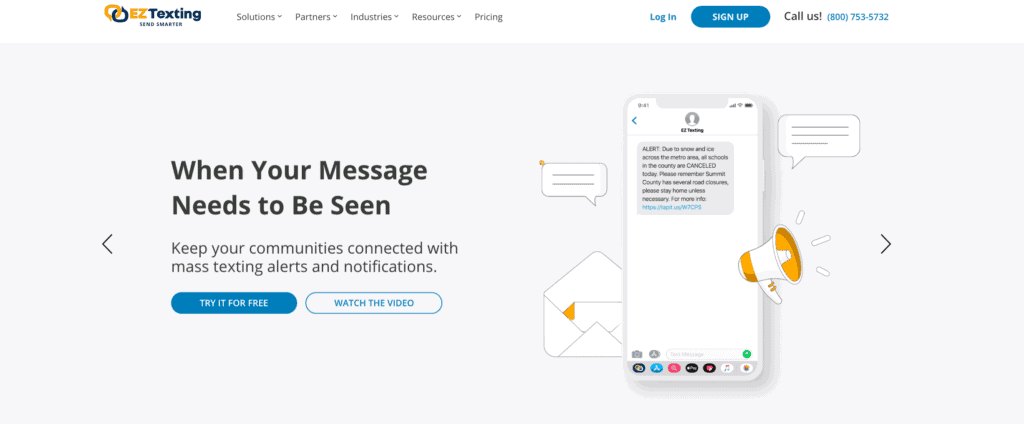 EZ Texting platform enables you to realize the full potential of SMS marketing to establish direct communication with your potential and existing clients.
SMS marketing has the highest ROI when it comes to online marketing channels, with a 100% open rate.
Besides, it offers built-in web sign-up forms to easily convert email subscribers and website visitors to SMS opt-ins.
You can easily integrate SMS with your other real estate marketing campaigns.
Pros
Easy to set up and use

Helps build your marketing list
Cons
Customer service needs improvement
Pricing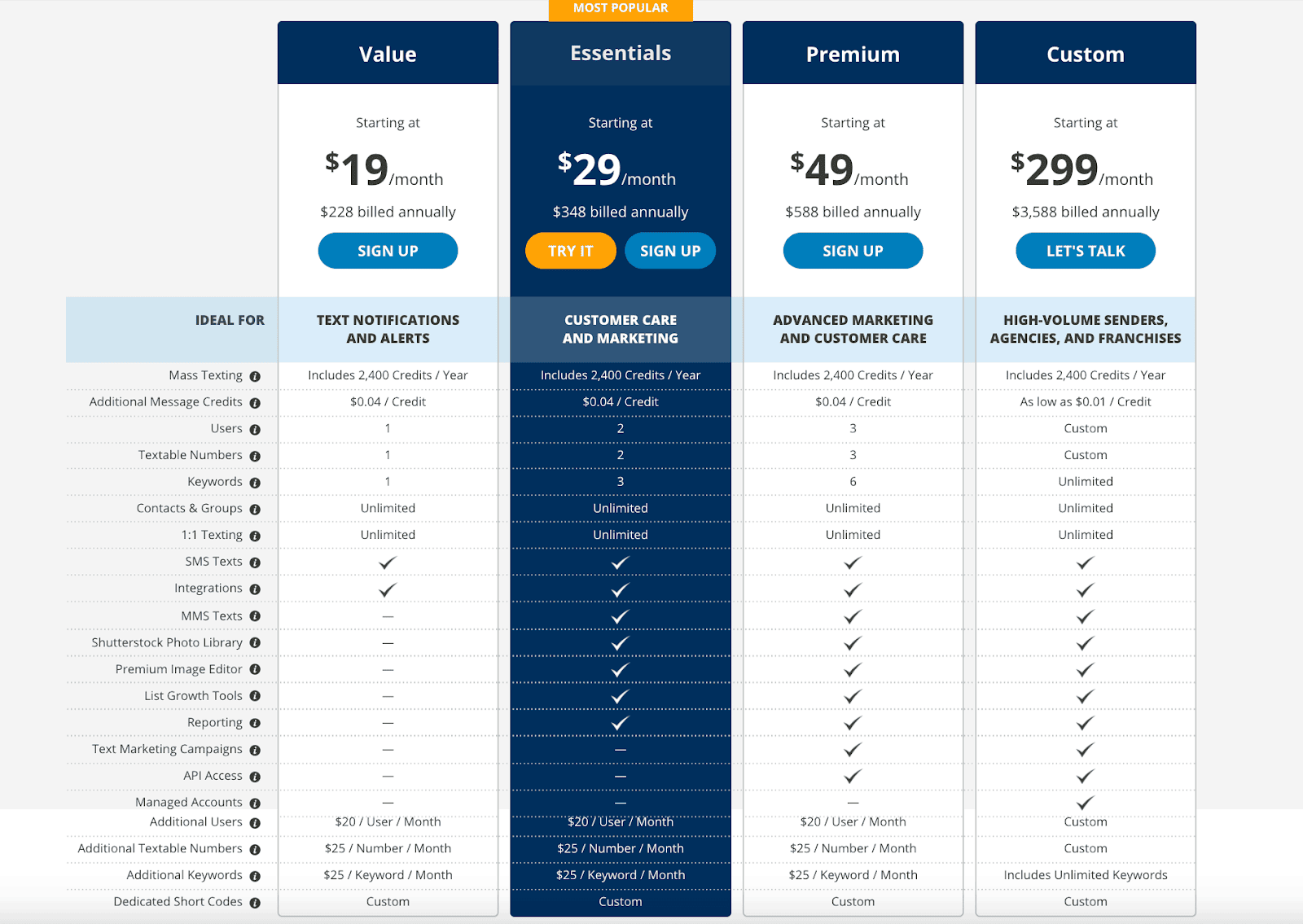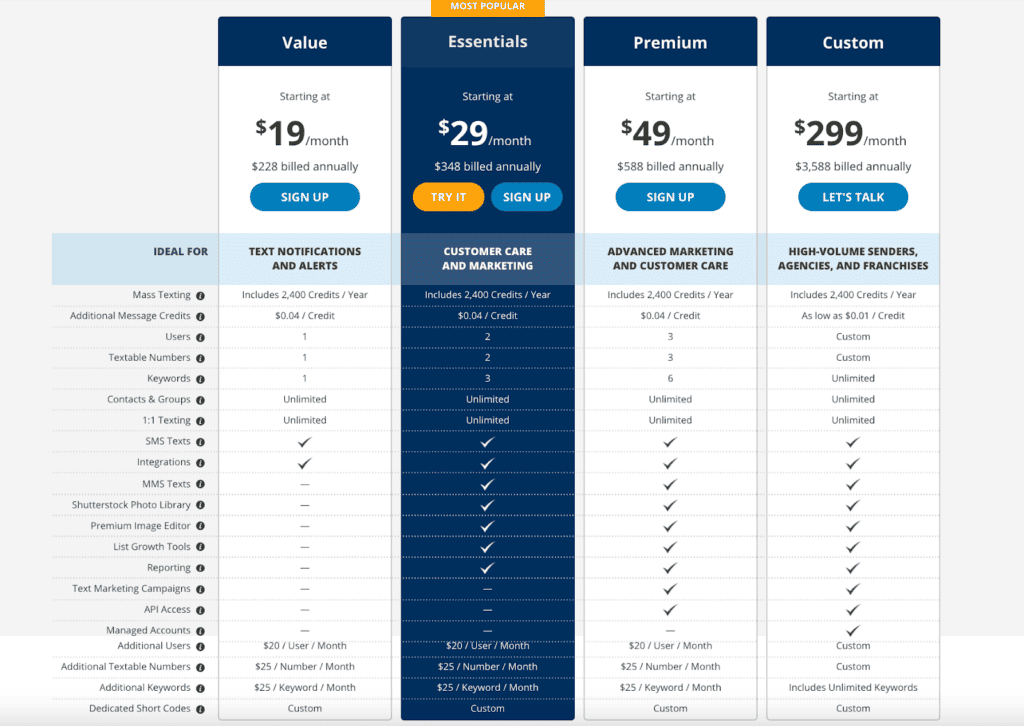 EZ Texting starts at $19 per month, offering 2,400 mass texting credits annually.
You can upgrade the plan for $29 (Essentials), $49 (Premium), and $299 (Custom).
Read also: 8 Best Email Marketing Software for Real Estate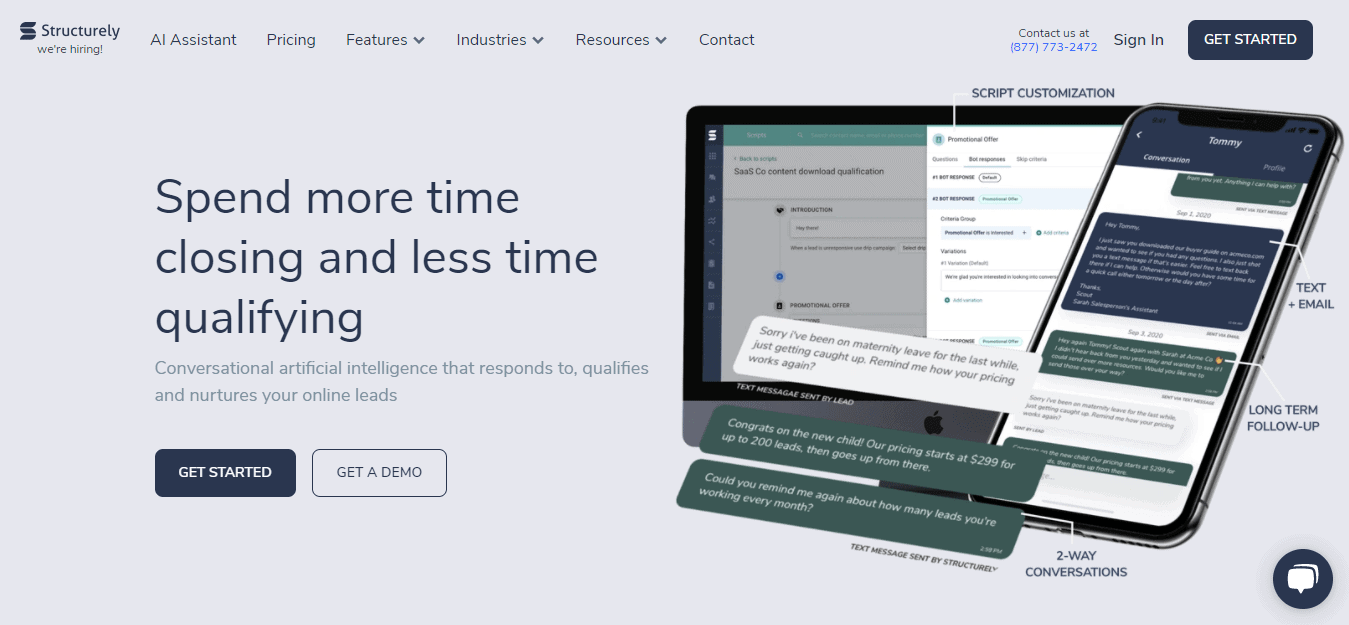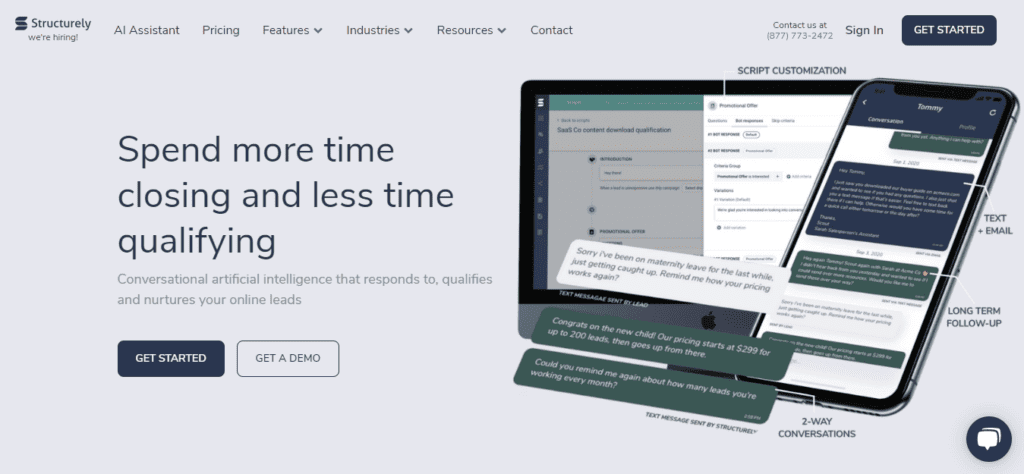 Structurely offers an AI-driven chatbot that provides immediate responses to your real estate leads and captures their information.
It follows up with your leads for over a year and notifies you when a lead is ready to be converted.
All the lead conversations are sent to your CRM in real-time, and the CRM ensures that the right team members get the lead right away.
Pros
14-day free trial available for each plan

Instant support response
Cons
Lack of options to customize scripts
Pricing
Structurely offers a customized plan for all its clients.
You need to contact them to get the pricing based on your requirements.
How to Buy Real Estate Marketing Software?
With so many options available in the market, it can be hard to make the right selection.
Here are a few steps that you need to follow while picking your final real estate marketing automation software.
Requirements Gathering
The first step to buying a marketing automation tool is finding out your company's specific requirements.
Sit down for a brainstorming session with your marketing and tech team to understand the various pain points that need to be solved.
Shortlist Different Vendors
Next, create a list of software that fits your requirements.
Once you have the list, compare each software feature with one another and shortlist the ones you can consider using.
It depends on various factors like budget, vendor reputation, bespoke solution, customer service, and much more.
Take a Demo
Taking a demo is a great way to decide whether the real estate solution works for your business.
Invite the shortlisted vendors to give you a demo.
It should be performed live and not just through screenshots and decks.
Budget Consideration
The pricing of the software also plays a significant role in making your final decision.
At this point, generally, two vendors make to the list.
Based on each vendor's discounts, upfront costs, maintenance costs, and other hidden costs, if any, the final decision is made.
👉Ready to upgrade your eCommerce marketing game? Learn about 7 essential automation strategies and tools for success!
Wrap Up
If you want to see your real estate business flourish, automation is the key.
From the generation of leads and storing of information, real estate marketing automation tools make it easy to follow up with every lead.
So start embracing technology and stay ahead of your competition.