Insurance firms have a lot of work to get done every day. You have to sort mountains of paperwork, call a hundred clients and leads, and track all the sales.
The uptake of insurance has been increasing since the Covid-19 pandemic in 2020, but competition among insurance firms is going up too.
A regular insurance software development system can store files for your insurance firm, but business growth demands a comprehensive solution.
That's where an insurance CRM software steps in.
CRM stands for Customer Relationship Management, and that can cover a wide range of tasks.
The right insurance CRM tool will help you organize customer and sales data, and evaluate customer behavior to foster healthy customer relationships.
In the current scenario, automatic collecting and processing of data is crucial.
The profitability of CRM tools in the insurance industry has reached $8.71 for every dollar invested. So, should you invest in a CRM platform too?
Let's start with the basics first.
What Does Insurance CRM Mean?
An insurance CRM solution is a software-as-a-service (SaaS) product that is designed to help insurance firms organize and streamline their work, and improve their outreach and revenues.
It is often (and better) cloud-based.
The primary role of an insurance CRM system is to help your insurance firm enhance its customer relationships and hence get more sales.
With the right CRM software, you can manage a million insurance policies, sales and marketing, and the latest database of leads and prospects all from a single platform.
EngageBay's sales CRM has a powerful mobile app that can help insurance agents make sales on-the-go.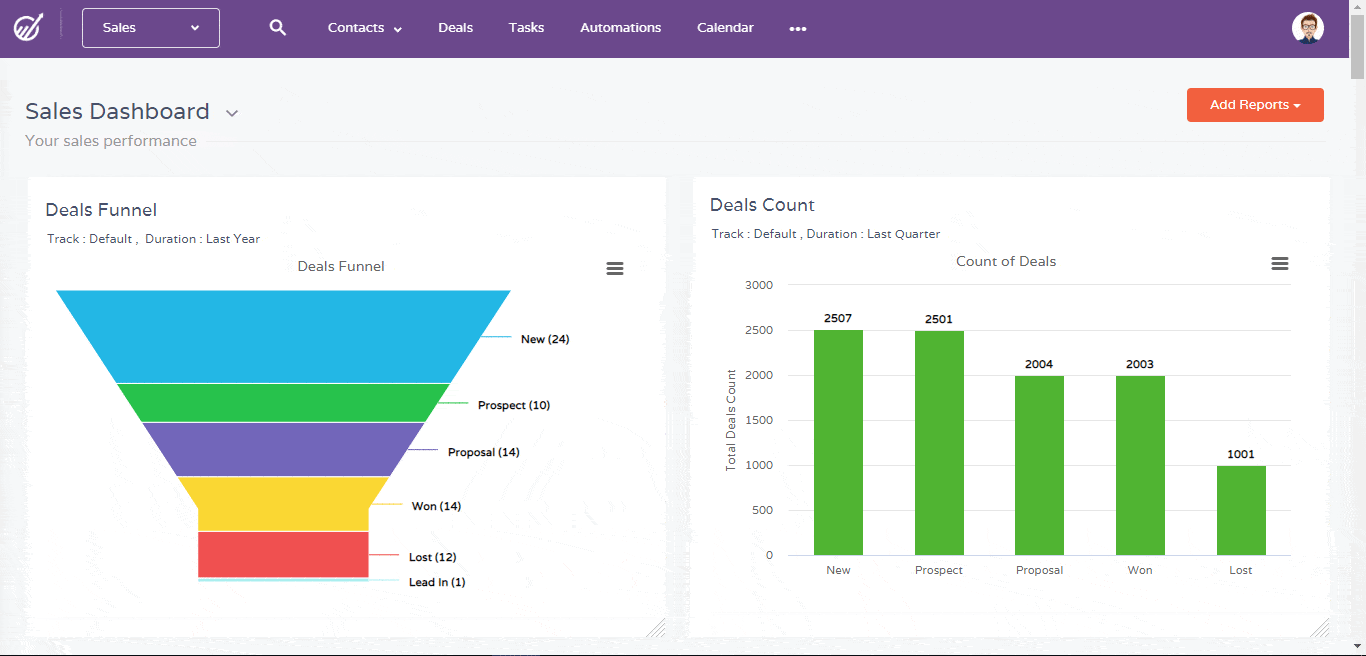 Do Insurance Agencies Need a CRM Software?
With such fierce competition among insurance agencies today, you need a business edge and a tech edge. There is a way to nurture any number of sales leads and nurture them with automation and convert them into paying customers.
All of this will take little or no manual intervention. In marketing jargon, that way is called CRM software. It provides a cost-effective solution for connecting people, breaking down data silos, and nurturing great customer relationships.
You get a single but 360-degree view of all your customers, all their data, all in one place.
Insurance agents can use this information to cross-sell and up-sell more efficiently. Besides, when you use the best CRM software for your insurance agents, it streamlines all conversations between your employees and your clients.
A CRM software for your insurance agency can simplify and streamline all your workflows.
Related blog: CRM in Healthcare and Why You Need It
Does CRM for Insurance Agency Enhance Customer Satisfaction?
Customer retention is a major and high-priority challenge for insurance agencies. A study shows that acquiring a new customer is five times costlier than retaining an existing one.
Increasing customer satisfaction and loyalty is crucial to business success. Repeat customers keep your sales going, and advocate for your insurance agency.
Here's how an insurance CRM software can help your insurance agency enhance customer loyalty and improve the bottom line:
Offers Personalized Customer Experience
Selling insurance products requires close interactions with potential customers. Your insurance agents need to know the client's specific requirements so they can pitch insurance services accordingly.
Insurance CRM can present a detailed picture of the customer's needs. A CRM for insurance agents captures, organizes, and analyzes data that can shed light on the customer's preferences.
Some advanced CRM solutions even have enough artificial intelligence (AI) to help insurance brokers contact clients at the right time with the right advice on any number of insurance products.
EngageBay's marketing automation tool helps insurance agents deliver the perfect pitch every time, thanks to call scripts.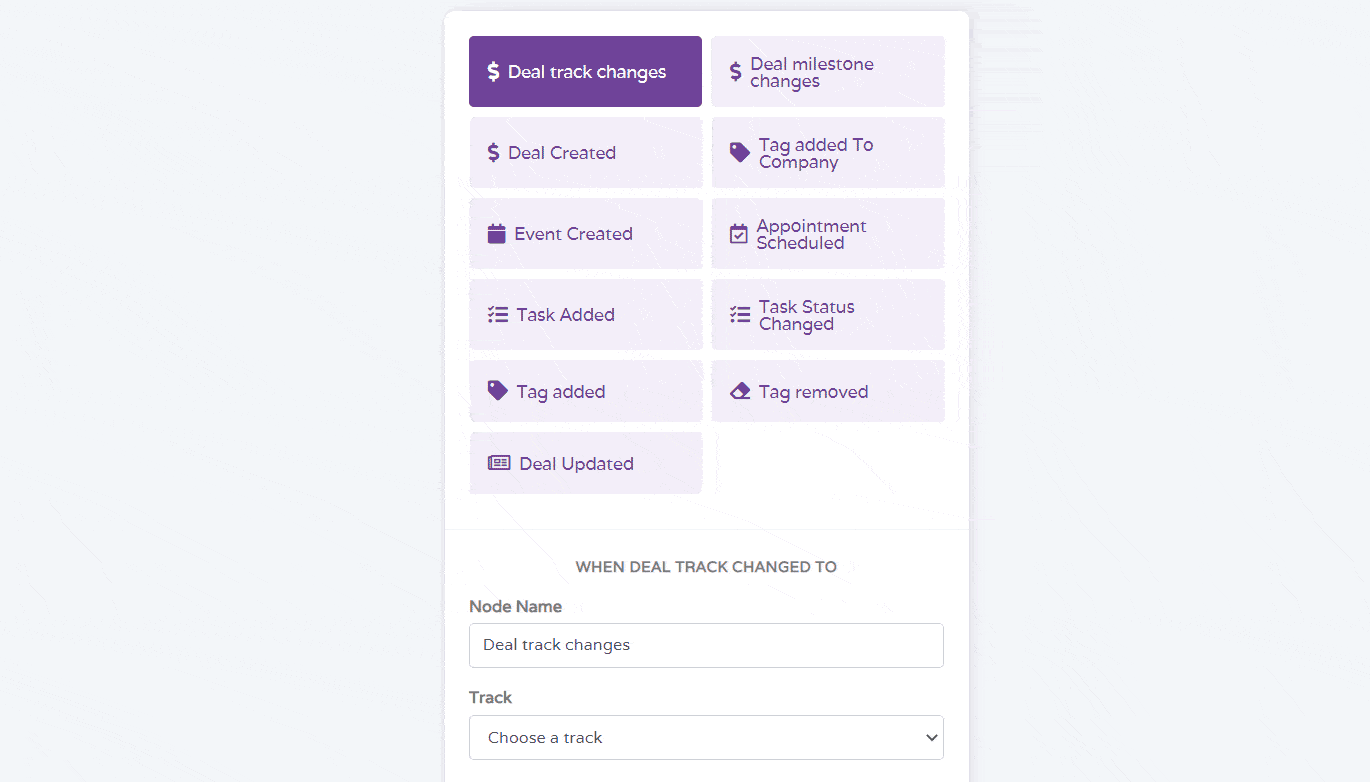 Offers Superior Customer Service
The customer service experience is what differentiates your business from your competitors. CRM enables insurance agents to streamline their sales and marketing activities and take care of client queries right away.
This also encourages repeat purchases by your existing clients — reducing churn rate and increasing their lifetime value.
A survey revealed that 47% of CRM users had a positive impact on their customer retention rate.
Besides, the insurance CRM system prioritizes inquiries based on urgency and assigns the right salesperson to each new query.
Keeps Clients Up to Date
Insurance policies must be compliant with all the latest laws, and customers need to know of any changes in policy right away. Insurance CRM software can be used to send out automated updates to thousands of customers even when your office is closed.
When you provide top-class service, customers are bound to trust you. Trust is a prerequisite for long, fruitful customer relationships.
How to Pick the Best CRM for Insurance Agency?
Investing in the right insurance CRM software is vital for your business. It's essential that you consider all your agents' requirements and check if the CRM platform can fulfill them.
The priority for every insurance agent is to handle clients well and keep all data perfectly organized.
Apart from that, we know what you need to check for. Take a look:
Scalability
Choose a CRM software for your insurance company that you can easily upgrade whenever your business grows. The CRM tool should give you the option to accommodate all the data of as many clients as you need.
Switching to a new CRM every time you add more clients will cost a lot.
Most CRM products come with basic plans, free trials, and advanced features that you can upgrade to. Go through all the add-ons and check if the CRM solution fits your insurance agency's future plans.
Customizable Features
Every insurance company has different policies, so it's crucial to know whether the CRM software offers customizations or not.
You must be able to tweak its interface and features as per your company's requirements.
Quick and Reliable Support
Once you buy a CRM software, you will require constant support from the software provider. The insurance CRM software needs to be updated regularly.
It requires preventive maintenance too. In case of any technical issue, it can delay your client service. Look for a CRM product that offers dependable support.
360-degree View of Clients
Insurance CRM software can provide a holistic view of all your insurance services and client information.
Good contact management can help your agency organize contacts' data and monitor the responses and behavior of all contacts. This can help your insurance agents keep in touch with all your clients in real-time, and hence nurture excellent customer relationships.
With a CRM software, you can easily prioritize your clients and grow your business.
EngageBay's contact management software helps you import data from anywhere and use it for converting more prospects into customers.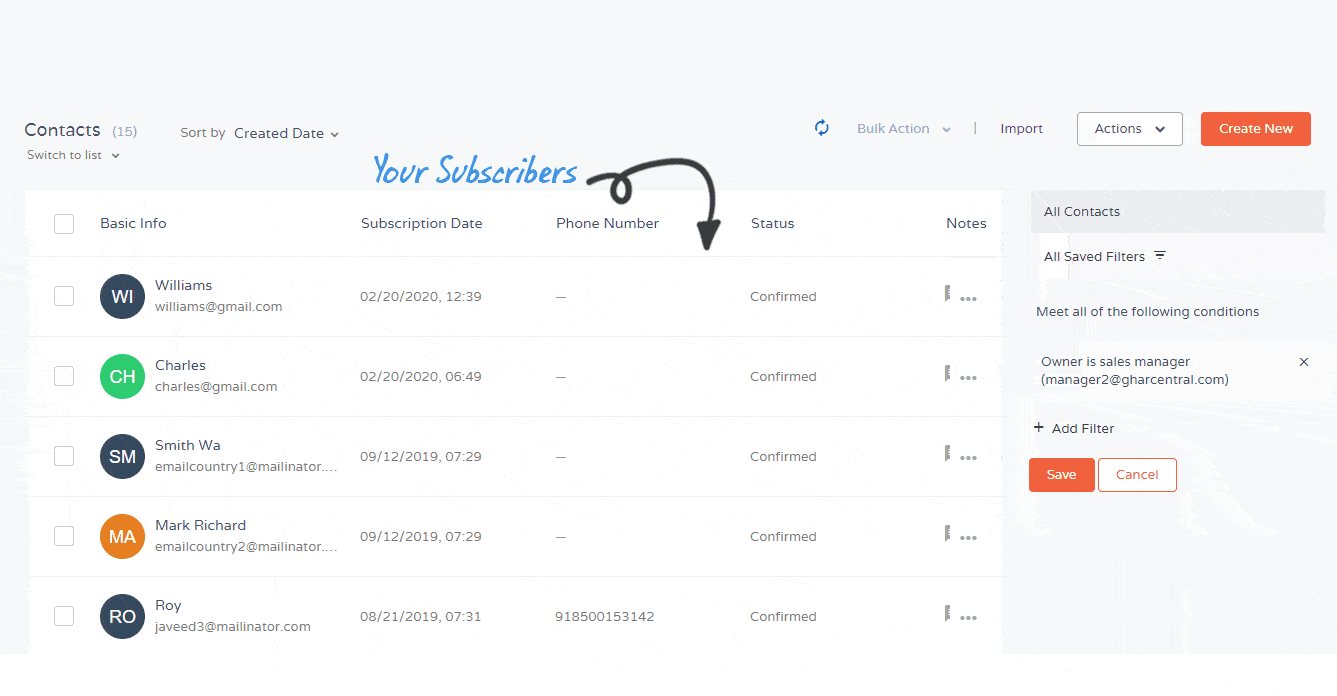 Powerful Integrations
The best CRM tools enable you to seamlessly integrate with numerous third-party applications. Integrations save you the trouble of switching back and forth between multiple apps.
You can integrate all data and create a centralized database with the help of a CRM for insurance agents.
Moreover, integration is a great way to increase the functionality of your CRM.
Read also: 25 Genius Insurance Marketing Ideas You Haven't Tried Yet
Intuitive Dashboard
The right insurance CRM solution can make your life easy. An intuitive, rich interface will ensure that all the data and workflows are easily accessible.
An easy-to-access dashboard makes it easy to navigate through your CRM system without any hassle.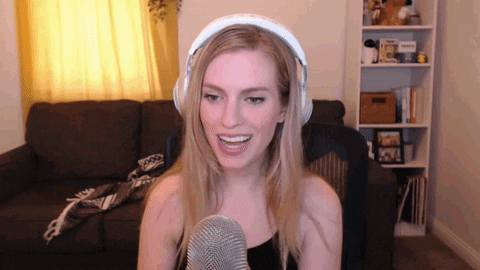 Detailed Reports and Analytics
Apart from streamlining your activities, insurance CRM software can produce great insights. These insights enable you to make smarter decisions for your insurance business.
The best CRM software will generate custom sales and marketing reports and help you strategize your next move.
Read also: How to Attract Modern Patients: 11 Effective Healthcare Marketing Ideas
Top 5 CRM for Insurance Agencies
Technology can help all insurance agencies, and already the large firms are buying the most advanced CRM software.
Let's look at the top five CRM solutions for insurance agencies here.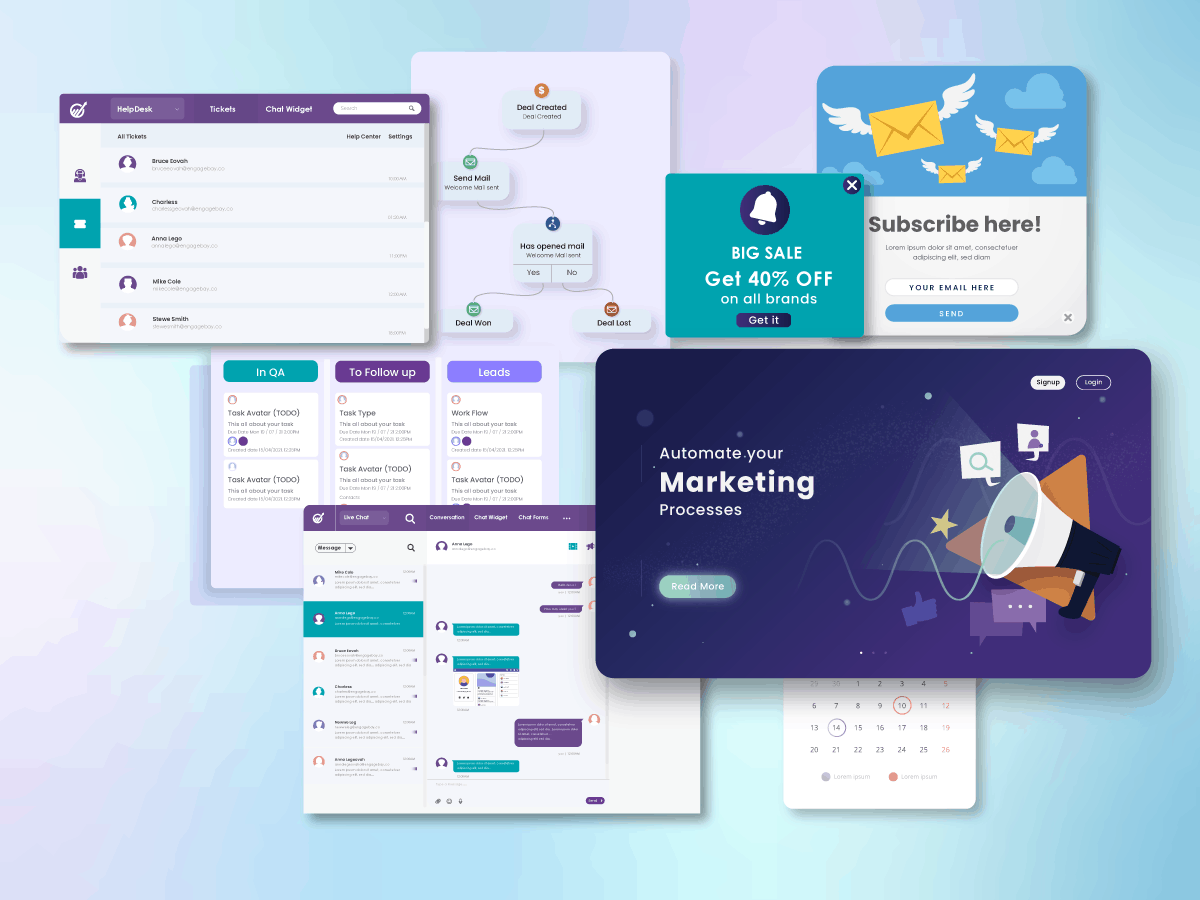 An entirely free CRM software for insurance agencies, EngageBay facilitates perfect alignment between the sales and marketing teams.
It streamlines all workflows to enhance revenue growth.
Pricing
What sets it apart is that it is absolutely free forever, and that too for 15 users! This free CRM solution for insurance agencies has a robust set of functionalities.
That includes Live Chat for quick customer service, 360-degree contact view, email automation, workflow automation, and lead management.
The software tracks all interactions between your insurance agency and your clients from across various channels, including social media.
It offers customer and live reports, and detailed analysis of multiple sales pipelines.
What's more, even the free trial gives you 1,000 contacts and 1,000 branded emails every month, so you can test the product well before you decide to buy advanced features.
EngageBay has tailored pricing for any kind of business requirement. If your insurance agency plans to send out branded emails to 30,000 contacts per month, you'll still be paying less than $50.
Top Features of EngageBay CRM in the Insurance Industry
Contact management

Task management

Email tracking

Reporting and Analytics

Appointment scheduling

Predictive Lead Scoring
What EngageBay Is Missing
EngageBay has all the essential functionalities even in its free trial.
Since it is a relatively new product, it is still adding a few more third-party app integrations.
What Users Say About EngageBay
Engagebay has a clean and easy-to-understand user interface, a wide range of CRM features, and quick support available 24/7. The product has plenty of 5-star user reviews; read some here.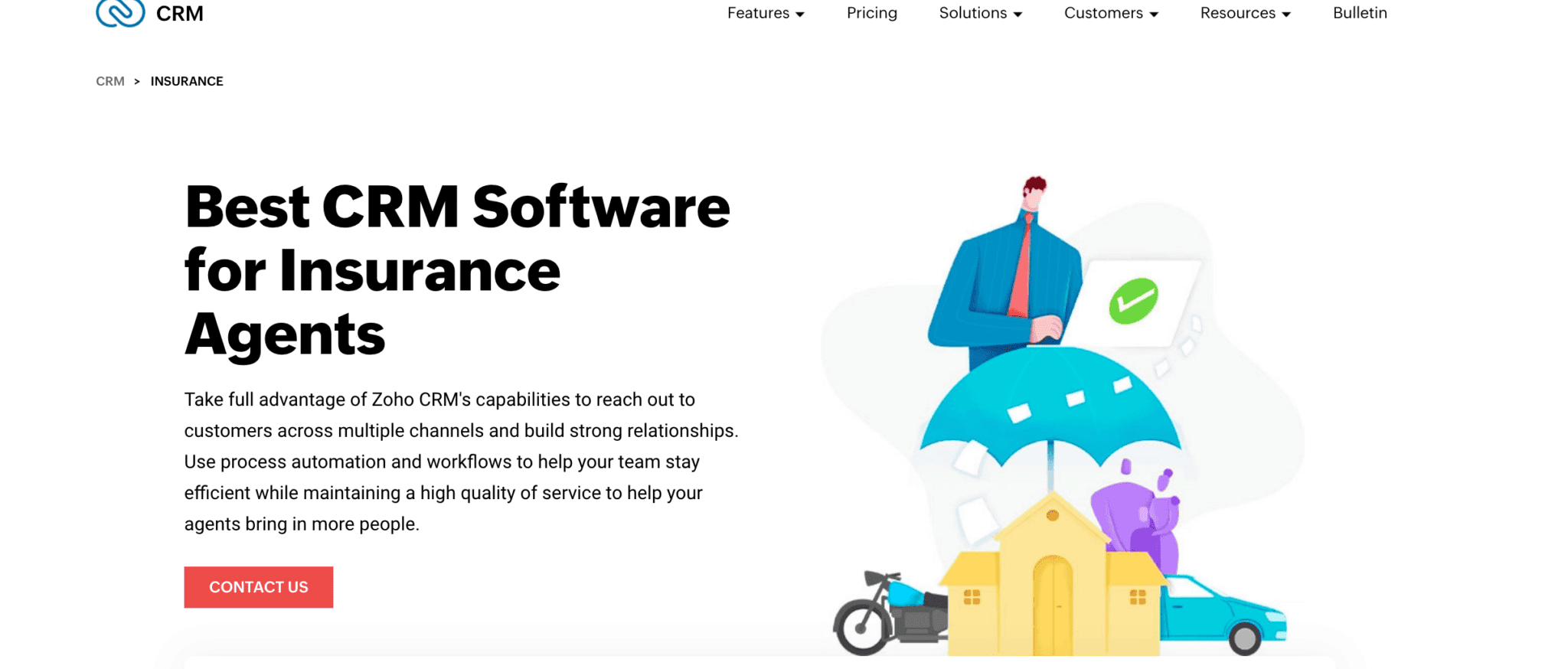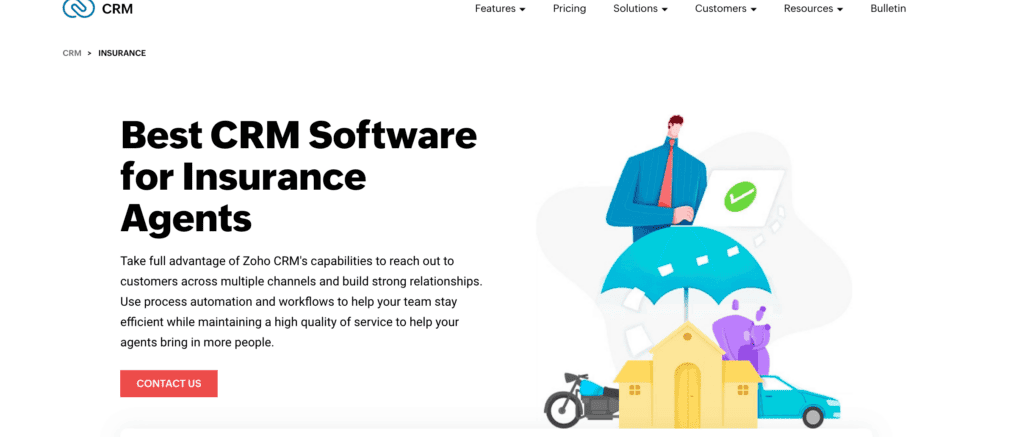 Zoho CRM can empower insurance agents with process automation. It can also track customers across multiple channels.
Pricing
Zoho offers four pricing plans. Starting from $12 monthly per user, the Zoho Standard plan allows creating reports and sending bulk emails.
When you upgrade to the Professional plan for a $20 monthly price per user, you get the advantage of inventory management. Besides, it provides a blueprint functionality for managing every stage of your online and offline business process.
Its Enterprise plan offers you AI-powered sales assistant Zia, which helps with advanced lead and deal predictions.
Top Features of Zoho CRM in the Insurance Industry
Contact management

Web-to-lead capture

Customizable dashboard

Task management

Email tracking

Reporting and analytics
What Zoho CRM Is Missing
Zoho needs to work on its technical support to help insurance companies rely on the CRM tool better.
What Users Say About Zoho CRM
Zoho offers a dedicated CRM solution designed for insurance companies.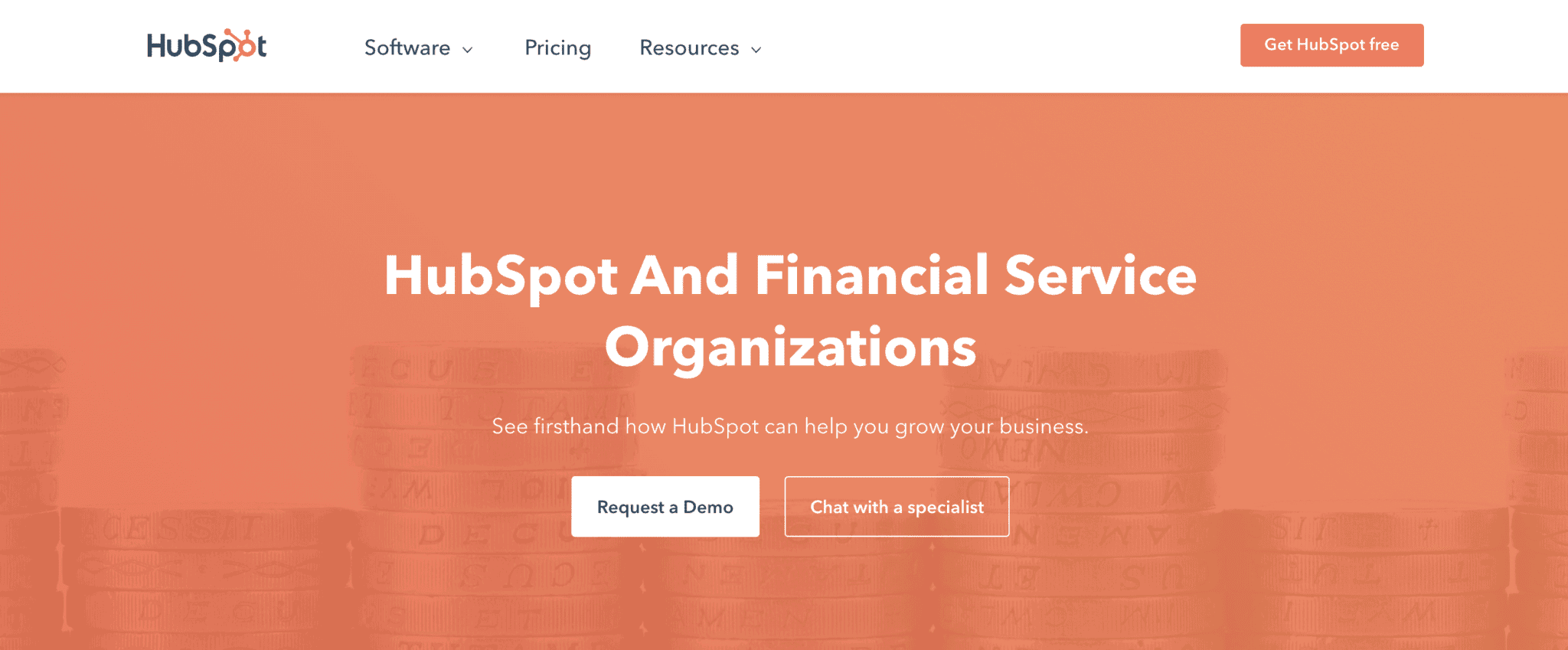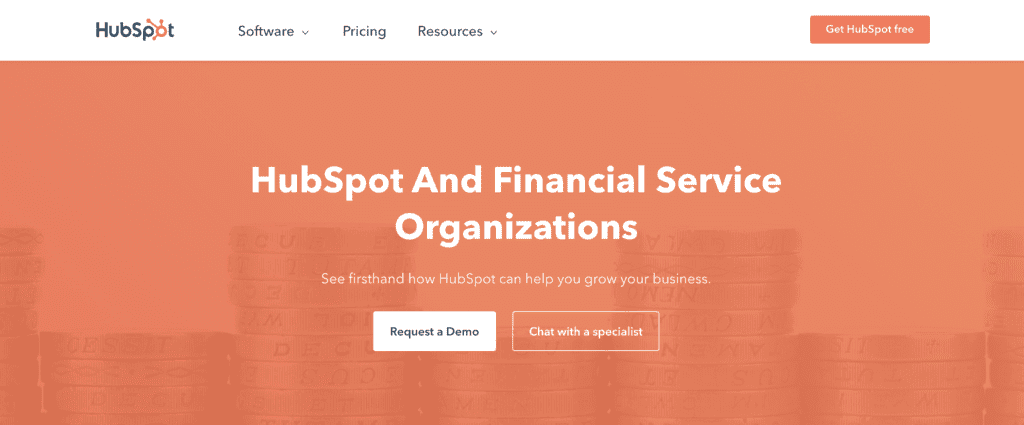 Hubspot helps insurance companies convert website visitors into qualified leads. Large firms like AES International and AmeriFirst Home Mortgage use Hubspot CRM.
Pricing
Hubspot also offers a free trial that comes with contact management, task management, website activity tracking, and other CRM features.
It has three paid plans: Starter, Professional, and Enterprise. The most popular plan is Professional, and it costs a whopping $800 per month for up to 2,000 email marketing contacts.
Hubspot offers tools to optimize your conversion rate like A/B testing, ads optimization, and more. You can also build custom reports with Hubspot.
Top Features of Hubspot CRM in the Insurance Industry
Lead segmentation

Marketing automation

Social media management

SEO recommendations

Smart content and reporting
What Hubspot Is Missing
Free trial doesn't offer certain necessary tools like Sequences and Prospects.
What Users Say About Hubspot
Hubspot CRM has a rich and intuitive dashboard. It gives you an up-to-the-minute view of your entire sales pipeline.
Read also: ActiveCampaign Pricing and Comparison with Other Alternatives


Freshworks CRM solution offers a comprehensive range of functionalities too.

Pricing
Freshworks CRM for insurance companies has four pricing plans. The free plan provides the basic features for the CRM. However, the best part is that it doesn't limit the number of clients.
The basic features include contact management, tracking of potential clients, etc. Its Growth package starts at $15 per user per month.
With its Enterprise plan, you can get the forecasting functionality. Freshworks CRM solution offers AI support that gives you insights across various stages of your sales pipeline.
Top Features of Freshworks CRM in the Insurance Industry
Contact management

Sales tracking

Auto dialing

Task management

Customizable toolbars

Drawing up reports
What Freshworks CRM Is Missing
Freshworks CRM needs to improve the quality of its standard reports.
What Users Say About Freshworks CRM
This CRM offers reliable customer support, available 24*5 via phone & chat.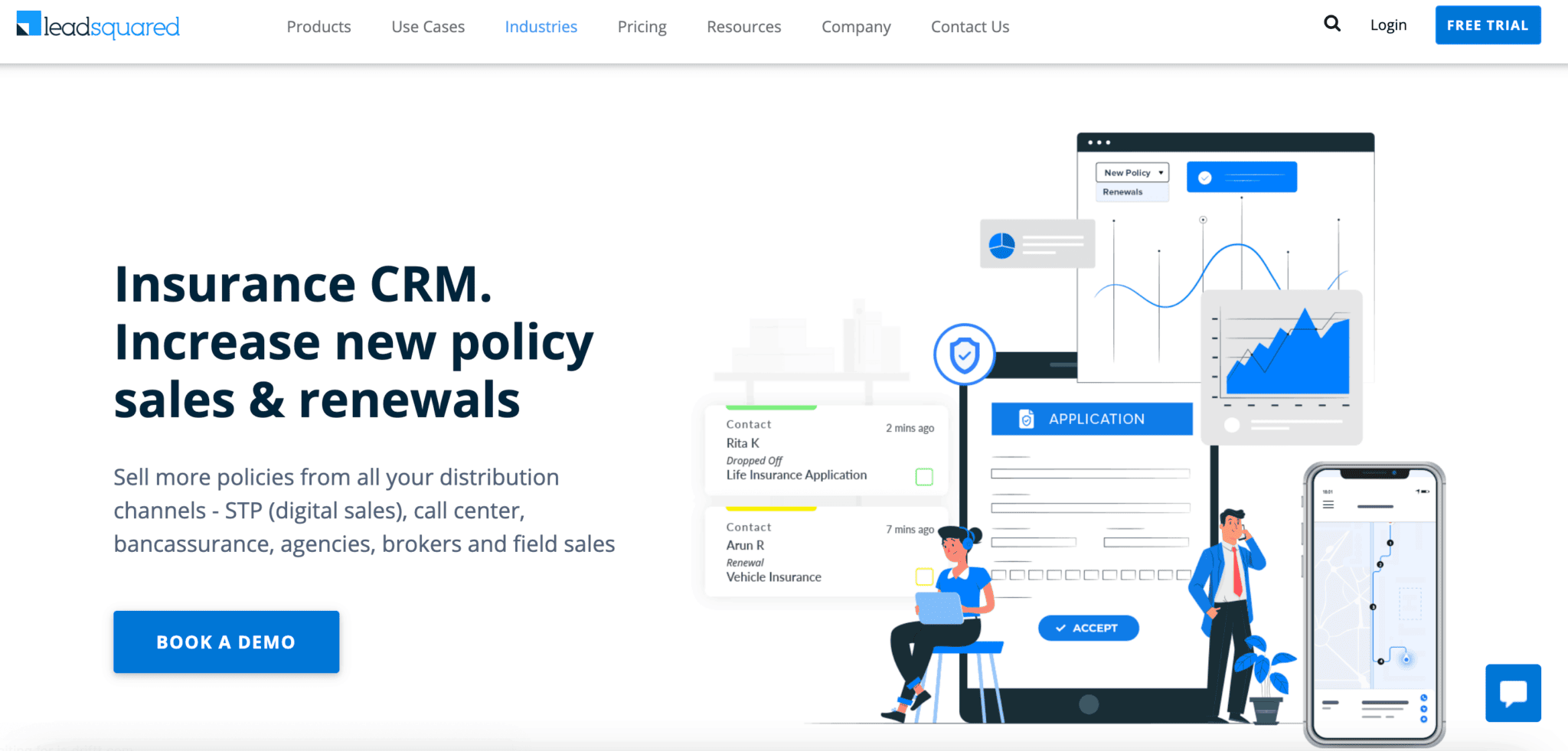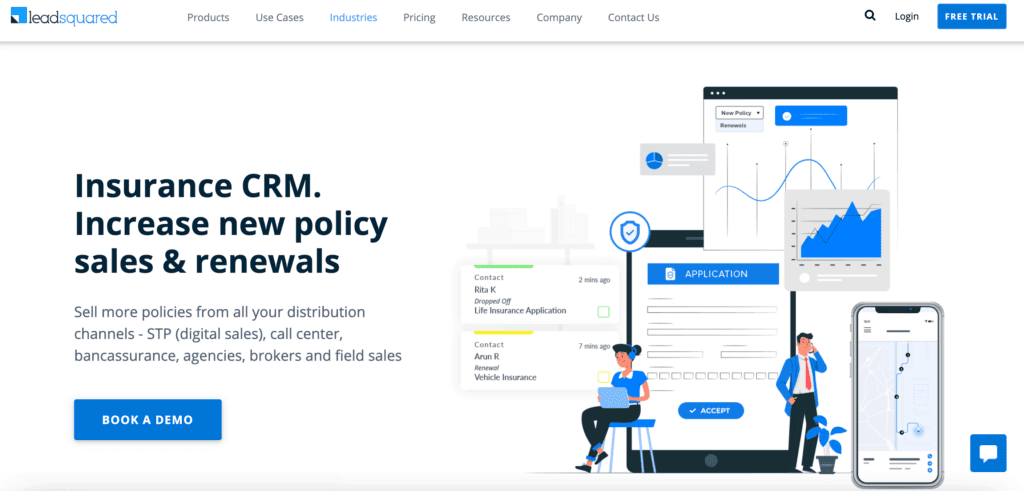 LeadSquared is a CRM software for insurance companies and independent brokers. The system helps manage customer information, calls, and more.
Some of its top clients include Max Life Insurance and Kotak General Insurance.
Pricing
LeadSquare insurance CRM offers four pricing plans, starting at $1,250 per user per month. It tracks every interaction with your potential clients, including emails, phone calls, and other communication channels.
It offers a drag-and-drop builder to easily design your email campaigns and attract leads.
Top Features of Leadsquared CRM in the Insurance Industry
Lead scoring

Workflow management

Mobile CRM

Email personalization

Account management
What Leadsquared CRM Is Missing
Leadsquared CRM can be expensive for small insurance agencies.
What Users Say About Leadsquared CRM
Leadsquared CRM add-ons like eKYC verification ensure fast and efficient customer onboarding.
Read also: Top 5 Healthcare CRM Software & Their Benefits in 2021
Wrap Up
An insurance CRM software can help you sell more insurance policies from across your distribution channels.
It can help your insurance agency streamline all its workflows and safeguard all its data, make your insurance agents much more productive, and help your insurance agency offer 24/7 quick customer support and timely updates.
There are many CRM software you can look at for your insurance agency requirements. Some offer great features at a price, and others offer good pricing but not many functions.
You need to think about your insurance agency needs and take a call on which CRM software works best for you.
If your insurance agency is small and has limited resources, EngageBay offers a free CRM solution that beats the competition in every aspect.
>>Start using EngageBay's CRM with a free onboarding session