All-in-one sales and marketing platforms are quite attractive since you're getting two services in one.
That's why you're currently using a demo of SharpSpring.
Once that demo runs out, you wonder if you'll continue with the software or whether you should consider some SharpSpring alternatives.
While it's ultimately your choice, if you're a small business that's starting the year pinching pennies, we would recommend looking into the alternatives.
SharpSpring–as we're about to tell you–can be quite costly, even for an all-in-one.
Whether you're most interested in EngageBay's All-in-One Suite or you want to try ActiveCampaign, Wishpond, Sendinblue, or Drip, you don't have to pay SharpSpring's high prices if you don't want to.
In this article, we'll cover the features and pricing of SharpSpring and then delve deep into the above SharpSpring alternatives.
You'll soon be able to make an educated business decision for your startup on which is the best all-in-one platform for your budget.
What Is SharpSpring?
Promoting itself as an "all-in-one marketing automation" platform, SharpSpring includes automation, marketing, CRM, email, and sales tools within its software.
Founded in 1998, has a long-term standing in the sphere of sales and marketing.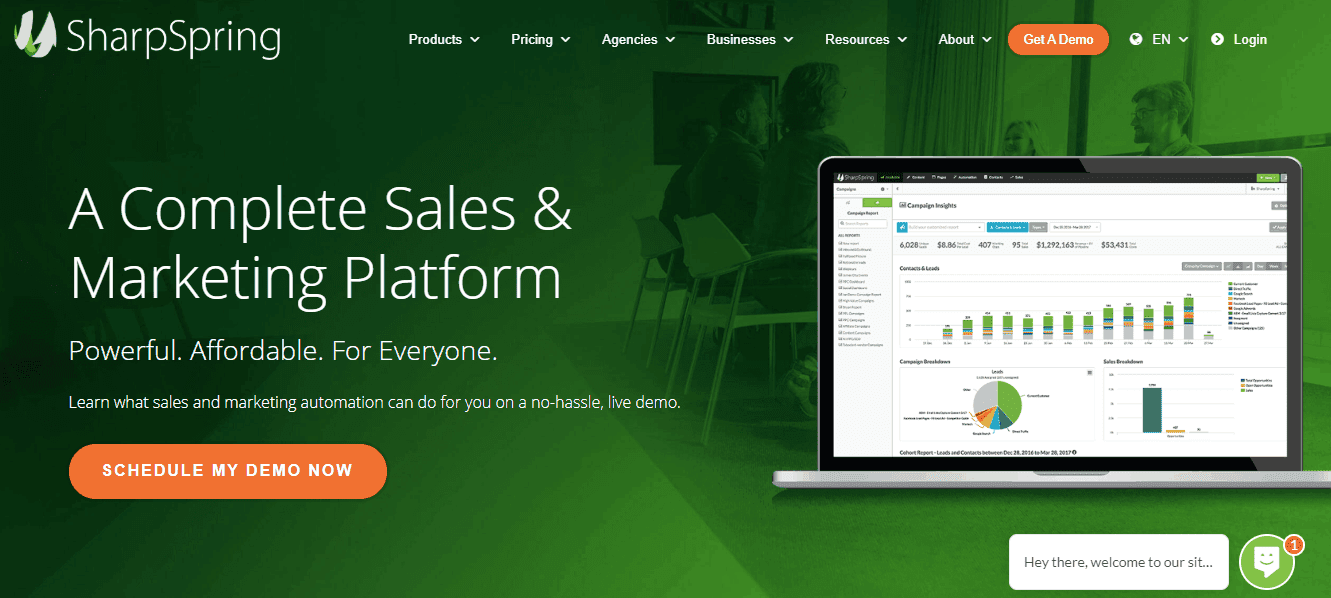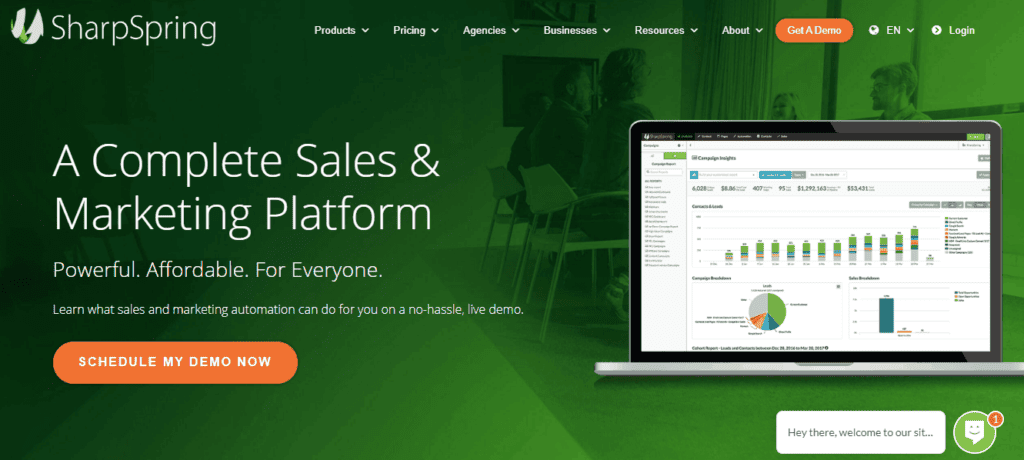 Features
Here are the features included with your SharpSpring subscription:
Social media management: Maximize your social media potential with SharpSpring Social. You can create automated workflows, curate leads, and even track your ROI from social marketing campaigns.
Marketing reports: The customized reports through SharpSpring allow you to pull relevant metrics and focus on those.
Blog: Yes, that's right, you can make your own blog when you use SharpSpring.
Landing page creation: Why stop at a blog? Your marketing campaign needs landing pages as well, which you can build through SharpSpring's services.
VisitorID: VisitorID is one of SharpSpring's best features according to them. They say you can track two times the website visitors through VisitorID than if you use other software.
Marketing automation: Automate more of your everyday marketing processes with buildable, customizable workflows.
Integrations: SharpSpring integrates with tools such as SugarCRM, Salesforce, Formstack, Weebly, Zoho, WordPress, Wufoo, and many more.
Pricing
Rather than use pricing plans, SharpSpring bases its costs on whether you're a small-to-medium business (SMB), an enterprise, or an agency.
At 1,500 contacts, SharpSpring's pricing starts at $550 a month.
That does include unlimited support and as many users as your company requires, but it still seems awfully steep.
When your company reaches the milestone of 10,000 contacts, you're looking at a monthly bill of $850.
For 20,000 contacts, SharpSpring costs $1,250 a month.
There are custom plans for enterprises and agencies in which SharpSpring does not disclose the cost.
You'd need to speak to an agency expert to even get the pricing on that level, which suggests that would be one hefty quote.
5 Cheaper SharpSpring Alternatives
If your small business strains its wallet too early, you could bankrupt yourself before you ever get off the ground.
All-in-one sales and marketing software like SharpSpring–despite that it's supposedly made for SMBs–just isn't affordable enough.
The five SharpSpring alternatives we're about to introduce you to are all far lower-priced.
Despite that, you're not losing out on software quality nor features.
EngageBay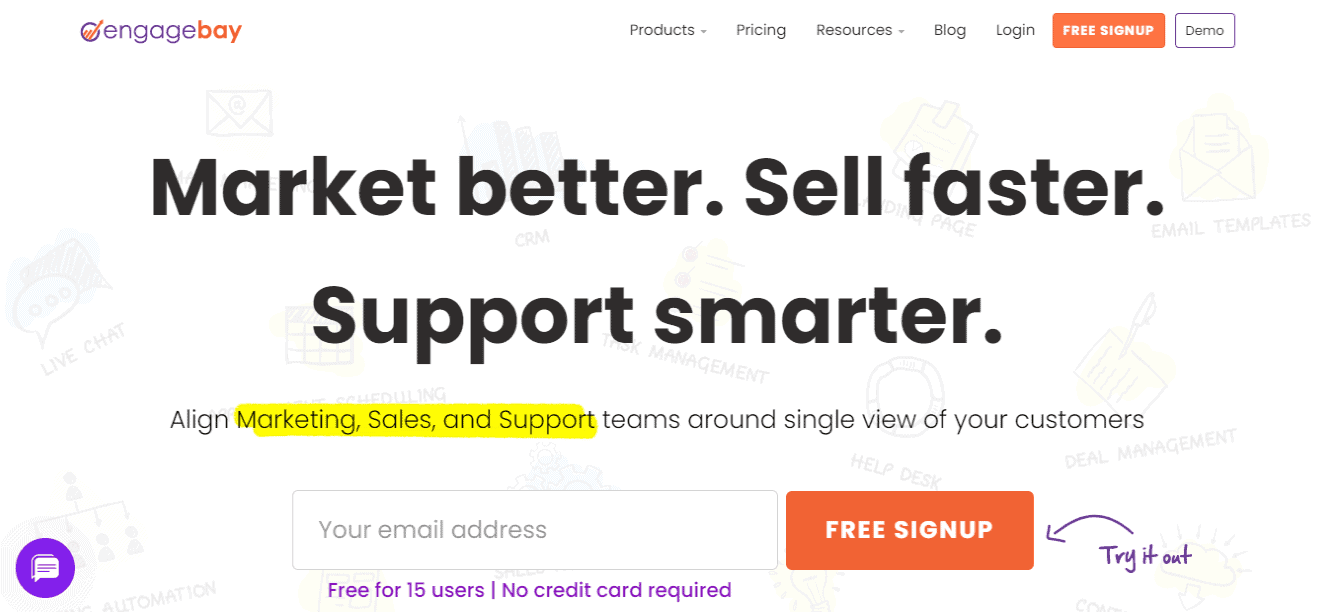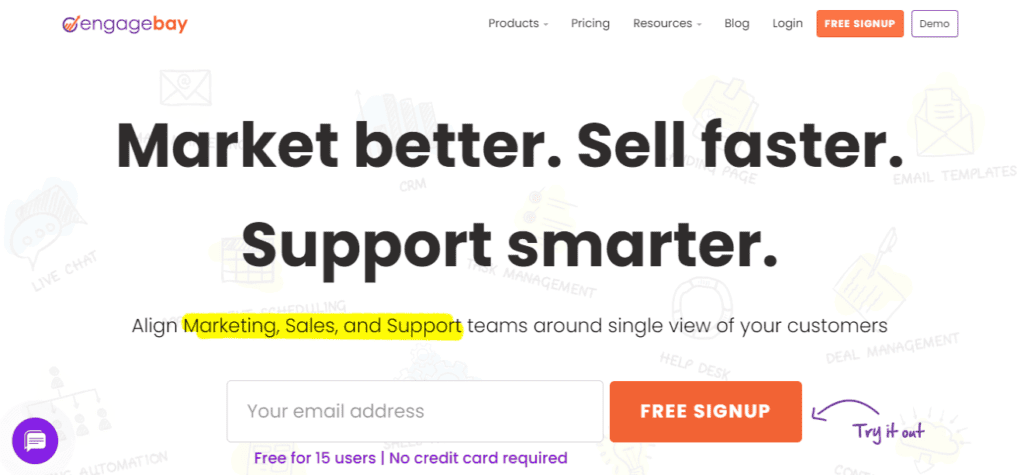 You're usually supposed to save the best for last, but we couldn't help but start this list with EngageBay.
Their all-in-one sales, marketing, customer service, and CRM software was founded in 2017.
It was pricy platforms like HubSpot and SharpSpring that inspired the creation of EngageBay.
Their founders were tired of overpriced sales and marketing software.
As a small business themselves, EngageBay decided to make software that others just like them could afford to use.
Features
EngageBay has four products, but we'll focus on the All-in-One Suite for comparison purposes to SharpSpring.
With more than 29,500 customers and counting, EngageBay says you can increase your revenue up to five times with their software.
Let's explore what's included with the All-in-One Suite.
Knowledgebase: Show your audience your stuff with a comprehensive knowledgebase. This database lets customers search for the information they need, which can save them the need to contact you.
Help desk: If your customer has a concern that can't be addressed through the knowledgebase, your help desk is here to step in.
Live chat: Few companies are staffed 24/7. When your customers need you but you're closed, a live chat bot fills in the gaps, keeping your customers happy.
Invoice management: It's a huge and very embarrassing gaffe to forget to pay an invoice. With EngageBay's invoice management, you'll never make such a critical mistake again.
Proposals: As your sales and marketing proposals go live, you can record and manage each of them. Staying on top of your projects just got a lot easier with EngageBay.
Email tracking: Which of your emails is performing best? What are the open and click-through rates on your latest newsletter or promotional email? You'll know with EngageBay's email tracking feature.
Automation: No longer do your sales and marketing teams have to waste precious time on manual tasks when automation can do it for you! All EngageBay automation is programmable, from workflows to follow-ups and everything in between.
Deal management: In sales, you have to strike when the iron's hot, even if your sales team is juggling multiple deals at the same time. EngageBay's deal management feature is made for busy salespeople who want to successfully close more deals.
360-degree customer view: Who are your customers really? This all-important question can be answered with EngageBay's inclusive 360-degree customer view. You'll learn more about your audience than ever before.
Lead scoring: Whether you'd prefer to manually score your leads or do it automatically, it's included in the All-in-One Suite.
Multichannel engagement: You can't only rely on a single channel like email or social media to reach customers anymore. You need to be on their level, using as many avenues as it takes. EngageBay's multichannel marketing tools will streamline your efforts.
Forms and pop-ups: Customize your website's forms and pop-ups, including when they appear, to drive engagement and conversions.
Landing page builder: You can also rely on EngageBay to build beautiful landing pages.
Make sure you watch this full product demo here to get a better feel for how exceptional of a choice EngageBay's software really is.
Pricing
EngageBay's All-in-One Suite has four different pricing plans designed to suit your startup's budget whether you're a brand-new business or more established.
Here is more information on each plan and the pricing options.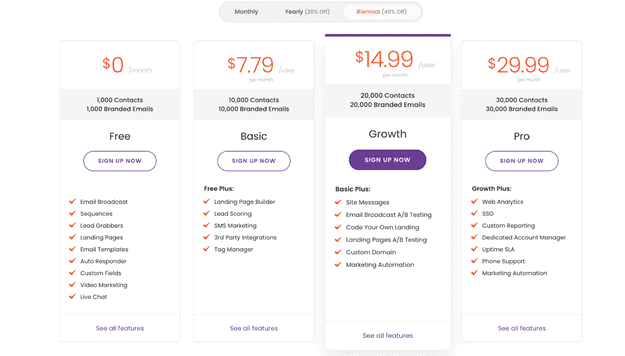 All-in-One Suite Free Pricing
EngageBay's Free plan is never a bait-and-switch. Rather, it's free forever.
For $0 a month, you can use these great sales and CRM features:
Companies and contacts
Predictive lead scoring
360-degree contact view
Deals
Appointment scheduling
Email tracking
Integration with Gmail, Outlook, and Office 365
Social suite
Tag management
Tasks
User activity
Email scheduling
You can also take advantage of these marketing features:
1,000 contacts
1,000 branded emails
500 megabytes of file storage
Lists
Predictive lead scoring
Web pop-ups
Email template builders
Email templates
Tag management
Integrations
Custom fields
Video marketing
Desktop notifications
Landing page builder
Newsletters
Email sequences
Segmentation
Embedded forms
Autoresponders
Social suite
Integrations
Reporting dashboard
Live chat
Facebook Ads
All-in-One Suite Basic Pricing
The Basic plan starts at $14.99 per month per user when billed monthly.
You can save 20 percent with yearly billing, in which case the Basic plan costs $11.99 per month per user.
With biennial billing, you'd spend $8.99 per month per user, which is savings of 40 percent.
Here are some must-have Service Bay features only available through EngageBay's Basic plan:
Contact management
Ticket views
Groups
Canned responses
Desktop notifications
Ticket management
Ticket macros
Personal notes
Get more marketing done with Marketing Bay features, including:
1 gigabyte of file storage
SSL-enabled landing pages
10,000 branded emails
15,000 contacts
All-in-One Suite Growth Pricing
The Growth plan includes 25,000 branded emails and 50,000 contacts.
It's $49.99 per month per user with monthly billing, $39.99 per month per user when paying yearly, or $29.99 per month per user on the biennial plan.
Here are some CRM & Sales features you can use on the Growth plan:
Automation and workflows
Automation and workflow nodes
Proposals
Email sequences
Call reports
Leaderboards
Custom deal tracks
Advance your marketing with great EngageBay features like:
Email delivery by time zone
Landing page custom domains
Landing page A/B testing
Triggers
Automation and workflows
Automation and workflow nodes
All-in-One Suite Pro Pricing
EngageBay's Pro plan, despite being the most expensive, starts at $79.99 per month per user when billed monthly.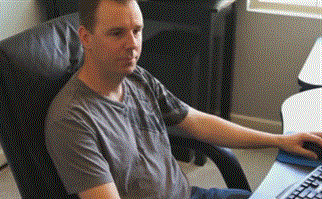 That's far, far cheaper than SharpSpring's pricing, we're sure you'll notice.
You can slash your prices even further, as the annual billing for the Pro plan costs $63.99 per month per user and the biennial pricing is $47.99 per month per user.
In the CRM & Sales Bay, the Pro plan adds these features:
Account-based marketing
Goals
Call recordings
Custom reports
Call scripts
Role management
You also have access to these exclusive Marketing Bay features:
Conversational inbox
Web analytics
Custom reporting
Role management
50,000 branded lists
Unlimited contacts
You can further compare EngageBay's pricing with SharpSpring right here.
ActiveCampaign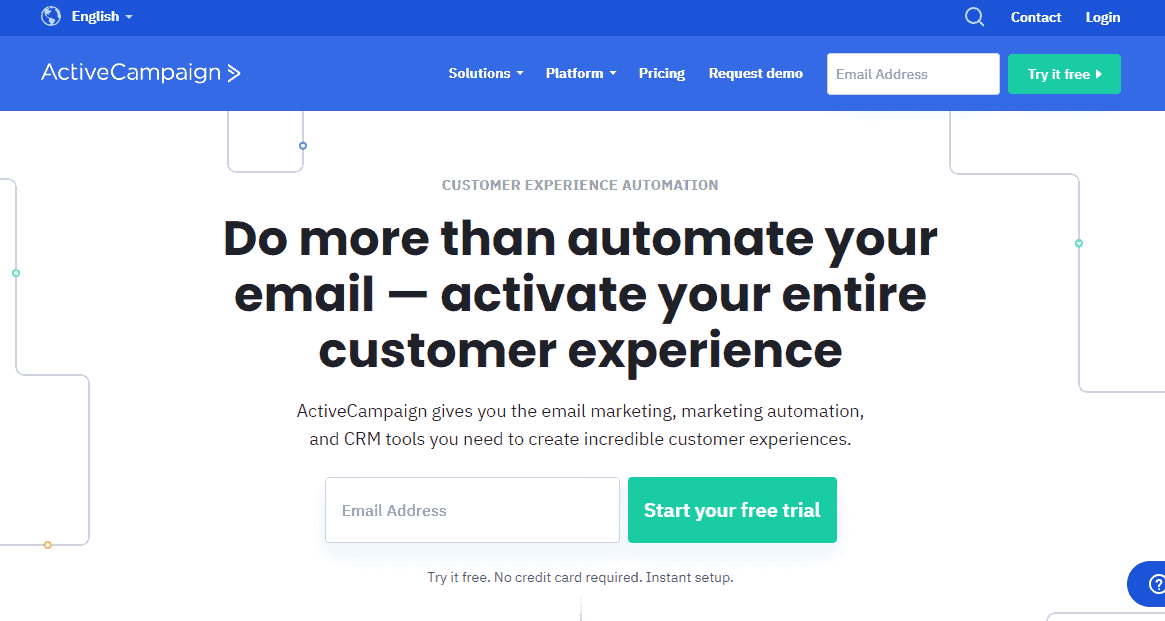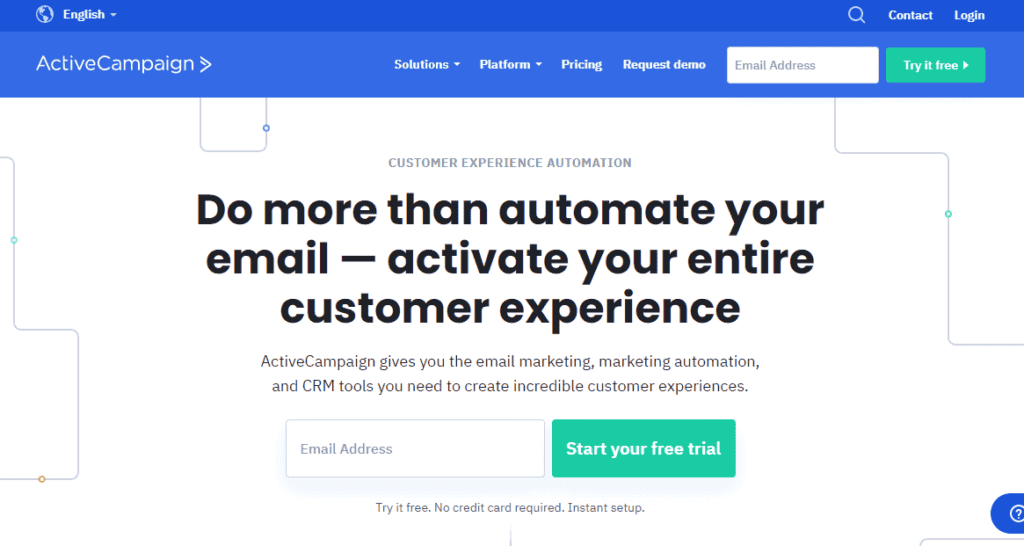 The customer service automation platform ActiveCampaign is a second good SharpSpring alternative to have on your list.
Founded in 2003, ActiveCampaign has a little bit of everything your small business needs in areas of sales, marketing, and service.
Features
Across its platform, ActiveCampaign has these features that rival SharpSpring:
Contact management: Organize, sort, filter, and segment your contacts no matter where they come from.
Task assignment: Like its own form of automation, ActiveCampaign's task management service lets you send tasks and assignments to your sales team that are most relevant based on that sales member's expertise.
Team notifications: Never leave your sales team in the dark when you can use ActiveCampaign to notify them as a deal progresses at every turn.
Integrations: With more than 350 integrations and counting, ActiveCampaign connects with all the sales and marketing tools your startup may already use.
Engagement tagging: On the marketing side, make the most of a potentially interested lead with engagement tagging.
Multichannel marketing: Reach out to your audience in novel new ways, including social media, email, and even with customized landing pages or text messages.
Custom pages and forms: ActiveCampaign lets you customize your landing pages and forms from the ground up so they appeal to your audience segments.
Pricing
ActiveCampaign has four plans to select from, including Lite, Plus, Professional, and Enterprise plans.
Each has increasingly more features. We'll now take a closer look at the four plans and their pricing.

ActiveCampaign Lite Pricing
With no free plans, ActiveCampaign's Lite plan is its least expensive.
It comes packed with these features:
More than 300 integrations
Over 500 automation recipes
3 users
Customer analytics
Newsletters
Sales reporting
Email autoresponders
Segmented outreach
Lead capture forms
Sales emails
Automation and campaign reporting
Event and site tracking
Segmentation
Subscription forms
Email marketing
Automation
The Lite plan starts at $9 a month, but that's only for 500 contacts.
At 1,000 contacts, the plan costs $25 a month, and at 10,000, it's $125 a month.
ActiveCampaign Plus Pricing
For a small business on the rise, the Plus plan from ActiveCampaign may make sense.
Here's what in it:
Free strategy session
Advanced integrations
Customer user permissions
Advanced reporting
25 users
Customer health scoring
Account management
Customer success pipeline
Deal assignment
SMS follow-ups
Sales CRM syncing
Task reporting
SMS prospect nurturing
Mobile CRM app
CRM inbox syncing
Lead scoring
Sales automation CRM
The Plus plan starts at $49 a month.
ActiveCampaign Professional Pricing
The most popular of the four plans according to ActiveCampaign is the Professional plan.
Once you see its features, you'll understand why.
Three one-on-one training sessions a month
CXA strategy consultant
Onboarding support
50 users
In-app messaging
Conversion reporting
Personalized product experiences
Split automation
Deal path reporting
Win probability
Site messages
Conversion reporting
Predictive content
Predictive sending
Website personalization
This plan is $129 for 500 contacts.
ActiveCampaign Enterprise Pricing
For Enterprise pricing, you can use these features:
Custom branding
Custom URL
Phone support
Your own account rep
Unlimited users
Contact enrichment
Custom reporting
Social data enrichment
Unlimited email tests
Design services
Custom mail server
On the Enterprise plan, you pay $229 a month to start.
Wishpond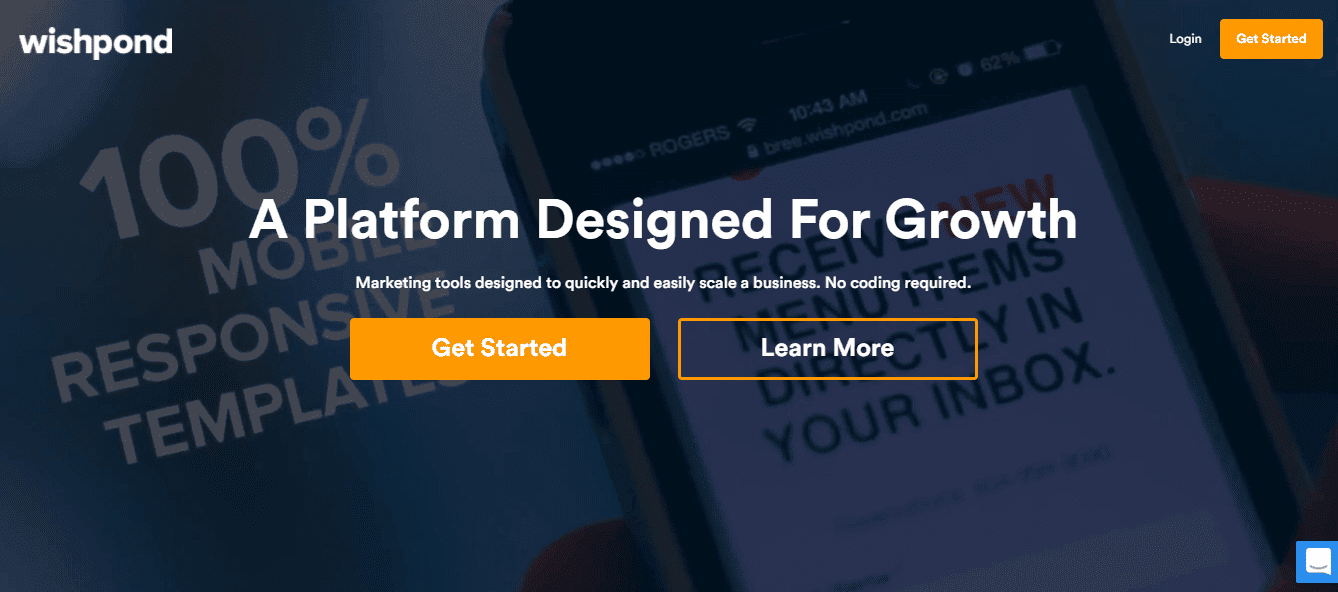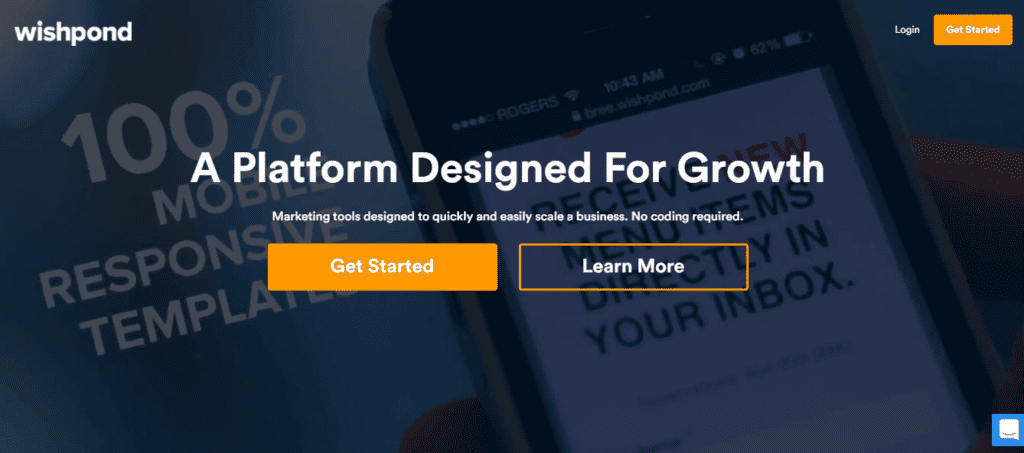 The third SharpSpring alternative on our list is Wishpond, a marketing solution that has generated 75 million leads for its customers.
Those customers are well over 2,000 people, and the number grows all the time.
Features
Is Wishpond the better pick when you compare its software to SharpSpring?
Let's investigate Wishpond's features.
Marketing automation: Simplify your marketing routine by automating custom triggers, sales team alerts, email sending, social posting, and more with Wishpond.
Call tracking: Phone calls are a great way to convert leads, and now that call data can be sent to your Wishpond dashboard.
Forms and pop-ups: Create the kinds of forms and pop-ups that get views with Wishpond.
Landing pages: Like SharpSpring, Wishpond also has a landing page builder. Theirs uses drag-and-drop features.
Lead management: The advanced lead features Wishpond uses can segment your leads in ways you never have before.
Online advertising: Use advertising on Google, Instagram, and Facebook to your campaign's advantage.
Marketing Executive: All along, the Wishpond Marketing Executive, an AI-driven component, can help you if you get stuck.
Integrations: Wishpond integrates with ActiveCampaign, Campaign Monitor, Insightly, Mailchimp, GetResponse, Shopify, Salesforce, and many other heavy hitters.
Pricing
Whatever Wishpond's pricing plans are, you cannot see that information on their website unless you speak with a specialist via appointment.
Sendinblue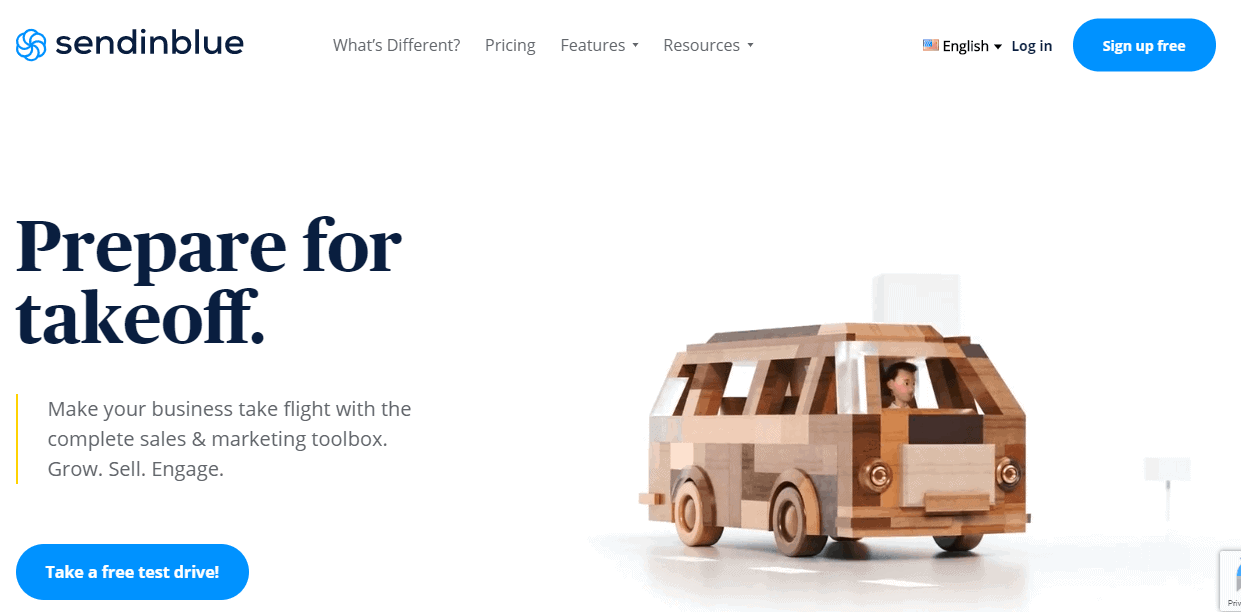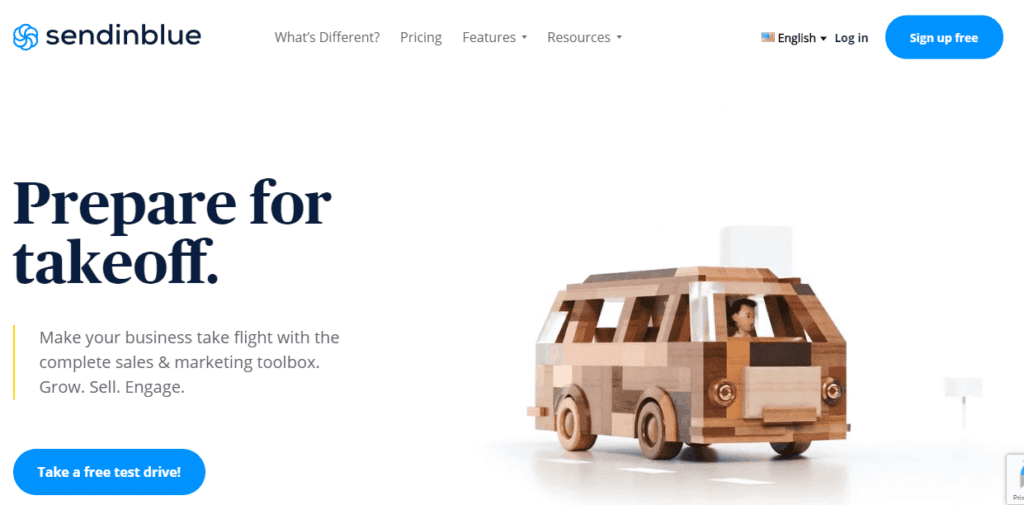 Next is Sendinblue, a SharpSpring alternative based in France that was founded in 2007.
A software-as-a-service or SaaS business with a focus on digital marketing tools, Sendinblue is also renowned for its automation.
Features
Here is a full list of what you can do with your sales and marketing using Sendinblue.
Transactional emails: Customize your transactional emails using ecommerce, Relay, SMTP, or API. Sendinblue even tracks the performance of your emails.
Marketing automation: Whether you'd prefer beginner automation workflows or more advanced ones, Sendinblue can do both.
Retargeting: Get a second chance at those seemingly lost customers with retargeting display ads within Sendinblue.
Facebook Ads: Sendinblue deploys and tracks your Facebook Ads for more metrics that matter.
Landing pages: Customize your landing pages so they shine. You can even use landing page templates.
Sign-up forms: Build sign-up forms in much the same way as Sendinblue's landing pages so your list can keep growing and growing.
SMS marketing: SMS messaging is back, and you can harness its power with Sendinblue.
Email marketing: Use custom email templates through Sendinblue for emails your customers will actually want to read.
Pricing
Are you curious how much it costs per month to use Sendinblue?
Here's what you need to know.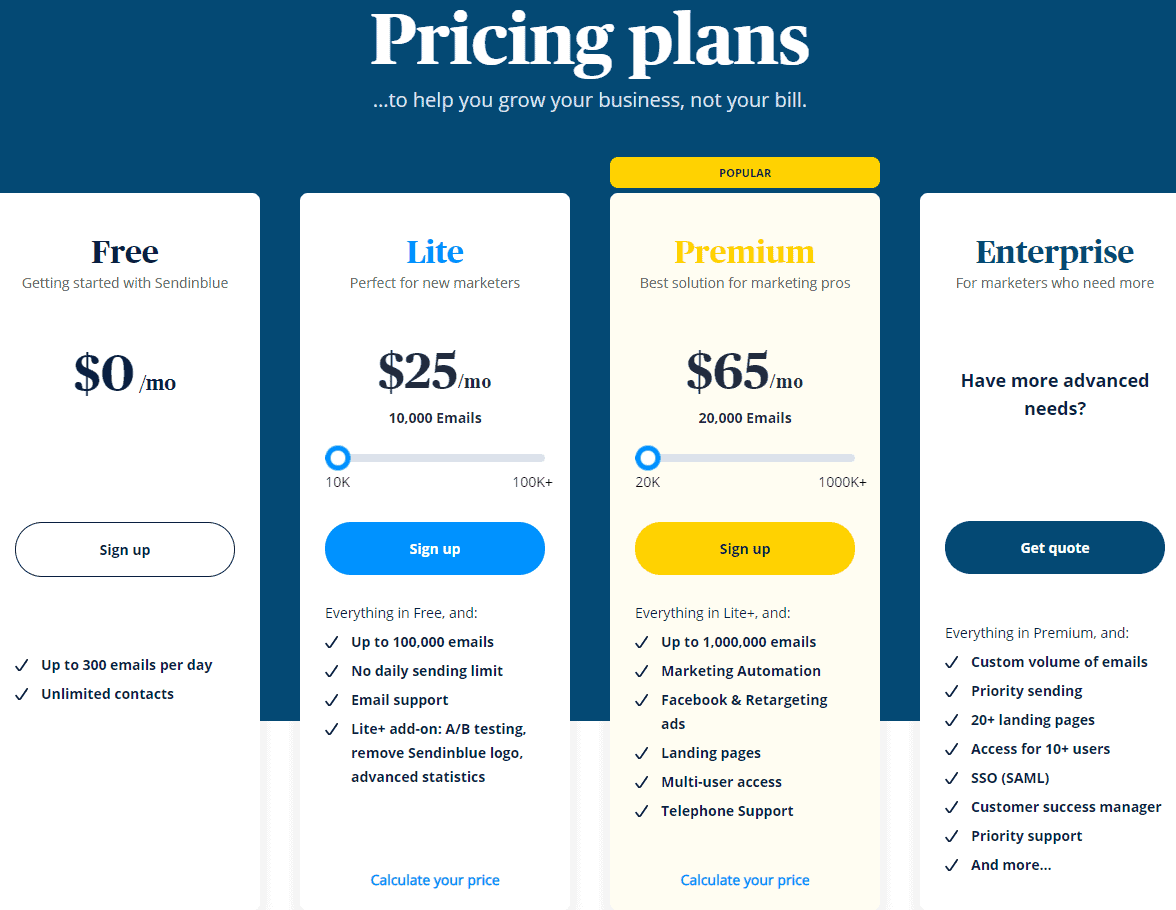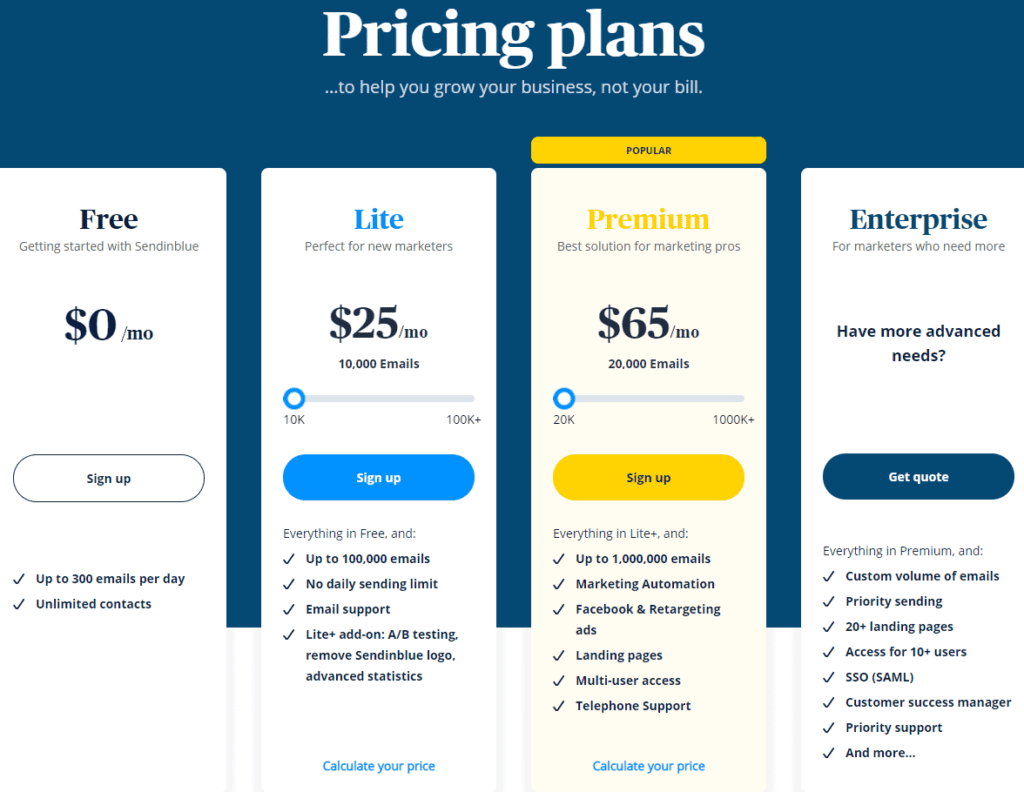 Sendinblue Free Pricing
Yes, Sendinblue has a free plan much like EngageBay does. It's $0 a month and comes with these features:
Email campaigns
Mobile-friendly email designer
Email template library
SMS marketing
SMS and email personalization
Chat
Unlimited deals and contacts
Advanced lead segmentation
Custom sign-up forms
Sales CRM
1 shared inbox
Transactional emails
Core API
Advanced templating language
Workflow editor
Page tracking
Marketing automation workflows for 2,000 contacts
Real-time reporting
Sendinblue Lite Pricing
You'll probably need a paid Sendinblue plan at some point, perhaps the Lite plan.
It has all the Free features above and these:
Optional A/B testing
No daily sending limit
Basic integrations
The Lite plan starts at $25 a month for 10,000 emails.
Sendinblue Premium Pricing
Of the four plans, Premium is Sendinblue's most popular.
Why? Well, it has these features:
A/B testing
Facebook Ads
Retargeting ads
3 shared inboxes
Unlimited marketing automation workflows
3 users
To get started on the Premium plan, it's $65 a month for 20,000 emails.
Sendinblue Enterprise Pricing
Sendinblue's mighty Enterprise plan has everything mentioned above and:
Unlimited landing pages
Unlimited shared inboxes
Dedicated IP
Real-time reporting
Geography and device reporting
Heat map reporting
Advanced email stats
Advanced integrations
Dedicated account manager
SAML and SSO
SLA
The Enterprise plan features custom pricing.
If you're interested, you'll need to contact Sendinblue for a quote.
Drip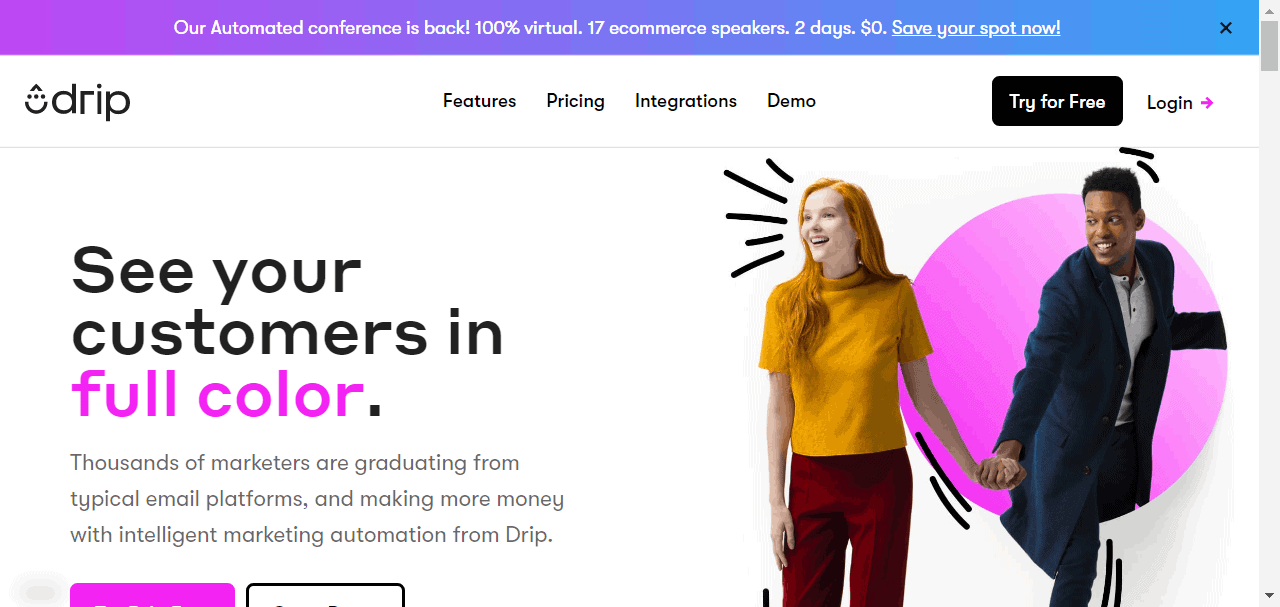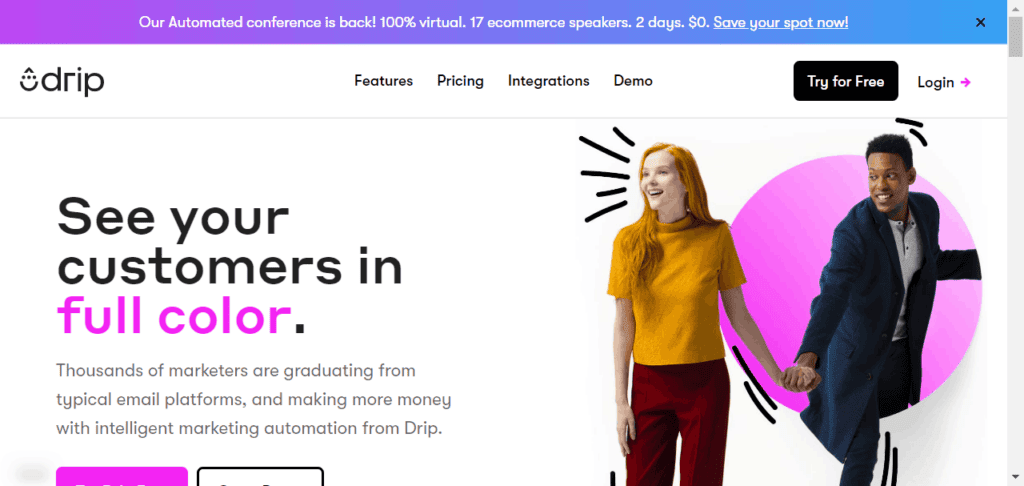 The fifth SharpSpring alternative is Drip, which is an ecommerce marketing platform for all matters of creators, including business owners big and small.
Features
Drip's software includes the following useful all-in-one features:
Optimization: With workflow split-testing, automatic revenue attribution, and an insights dashboard, optimizing your successes will come easy using Drip.
Multichannel marketing: Appeal to all your audience segments with multichannel marketing options like SMS, Instagram, Facebook, and email.
Personalization: Make your communications feel tailor-made for your audience with behavior-based automation, personalized content, and deep lead segmentation.
Customer data: Leave no stone unturned when it comes to your customers. Drip includes customer data features like customer behavior and tagging.
Pricing
Drip doesn't have pricing plans.
Instead, as your account grows, your monthly fees increase as such:
Up to 550 users – $19 a month
Up to 2,000 users – $29 a month
Up to 2,500 users – $39 a month
Up to 3,000 users – $49 a month
Up to 3,500 users – $59 a month
Up to 4,000 users – $69 a month
Up to 4,500 users – $79 a month
Up to 5,000 users – $89 a month
Conclusion
SharpSpring's prices are as sharp as the company name suggests, making them far too costly for many small businesses and startups.
Rather than commit to SharpSpring, you could always try Drip, Wishpond, Sendinblue, or ActiveCampaign instead.
Above all, we recommend EngageBay.
SharpSpring is an all-in-one sales and marketing service, something the other four software options necessarily are not.
EngageBay's All-in-One Suite outshines SharpSpring's features and it's far more reasonably priced for small businesses.
Checkout our latest article:
Keap (Infusionsoft) Alternatives: The Top 5 CRM Options to Try