When you hear the term "guerilla," you might instantly think about all those special warriors sent out into a war zone when nothing else works. This is exactly what it is in marketing as well, but (thankfully) sans all the combat, blood, and gore.
Guerrilla marketing is a strategy for generating publicity and, as a result, brand exposure, by adopting unusual techniques meant to surprise, astonish, or shock. It boosts brand awareness with sizable audiences.
With studies indicating that marketers have witnessed cutbacks in their advertising budget of up to around 90%, guerilla marketing becomes even more important.
So, in this blog post, we've compiled guerilla marketing ideas from great companies. We hope you take inspiration from these examples and do something truly cool!
Guerrilla Marketing Ideas From The Best of Global Brands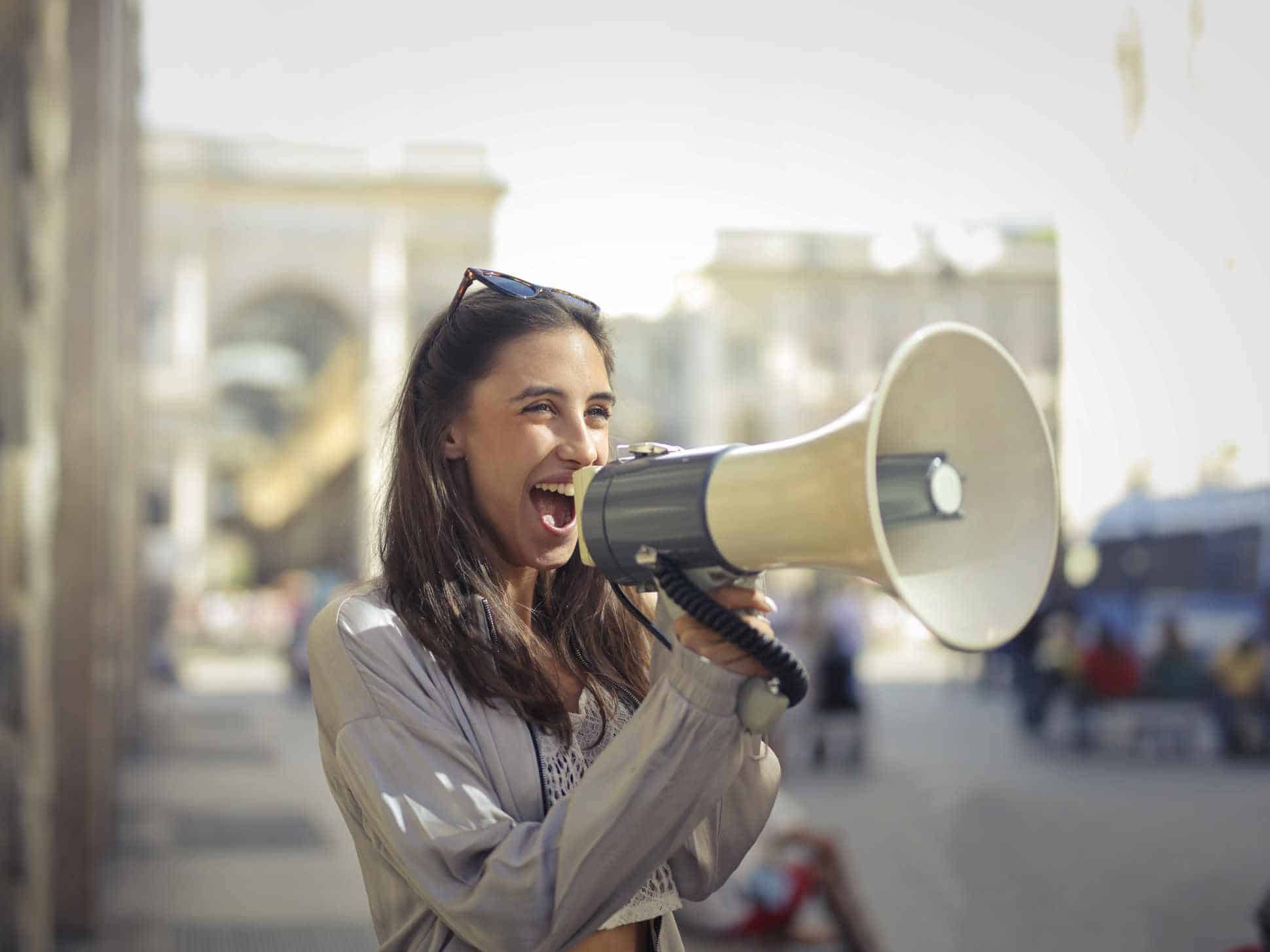 Many businesses feel a bit apprehensive when they think about venturing into a guerilla marketing campaign. Even with a number of marketing tips and successful guerilla marketing campaigns out there, it is still a risky marketing strategy that can go sideways if not done smartly.
But, when done right, guerilla marketing can propel even small businesses to global recognition. This is especially true in today's world, where things can go viral within a day.
Let's look at some examples of guerilla marketing that made heads turn, quite literally!
1. Carlsberg's Beer Caviar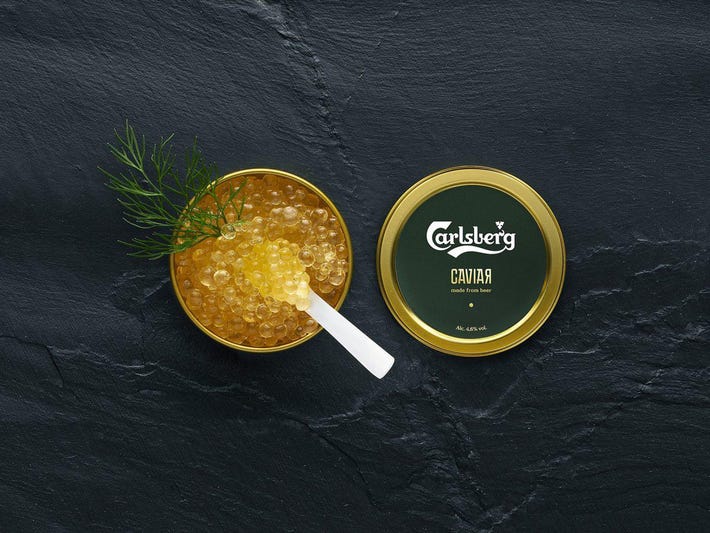 Every Dane is sure to have heard the name Carlsberg, but the company's viral marketing campaign during the 2018 FIFA World Cup made it a brand recognized by people worldwide. The marketing campaign was quite unique as it combined both the cultures of Denmark and the host country Russia.
The brewer, already sponsoring the national team of Denmark, intended to provide its customers with a unique flavor of Russia packed in their favorite beer. The beer caviar was created by Carlsberg on their own rather than providing the customary caviar. It was made from small beads made of beer extract and food-grade gelatine that could be used as a garnish for drinks or to create new flavors.
This novel idea caught the attention of the target audience, and the rendition appeared to be a favorite among Danish fans. The initiative garnered a lot of media attention and established Carlsberg as the first beer caviar in history. It also greatly boosted the awareness of the Carlsberg brand.
One of the main things companies could learn from this campaign is that they should look for guerilla marketing ideas to tie what the brand can offer into significant events. Ideas that can combine the event and brand image will get more recognition and, hence, better ROI.
Read also: 12 Creative Small Business Marketing Ideas That Work
2. Chipotle's Burrito Baby Shower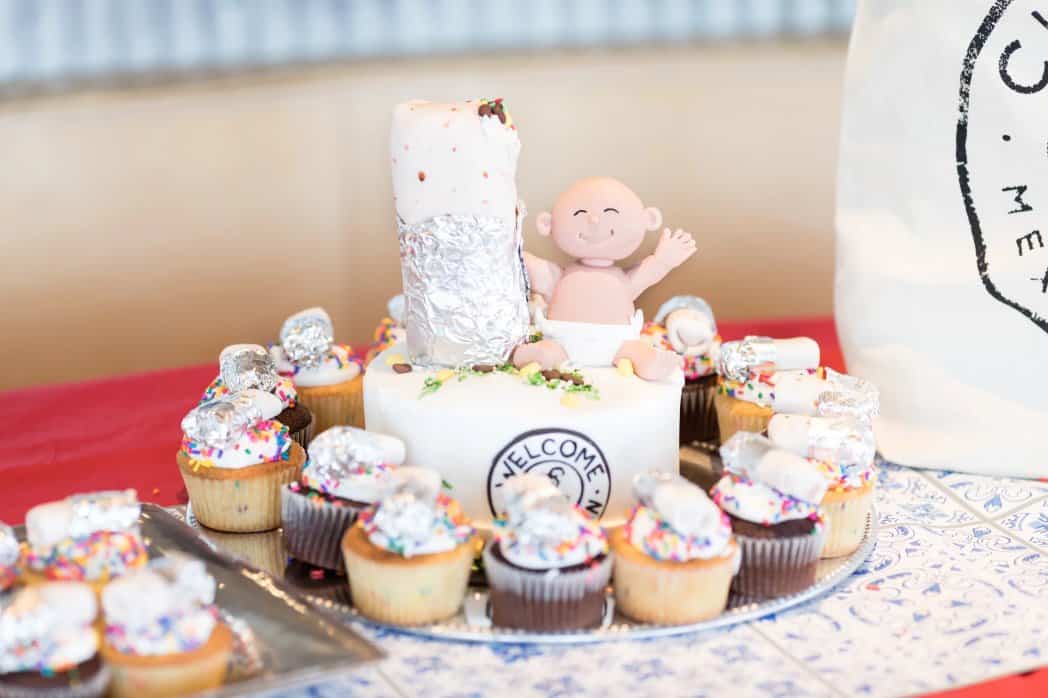 Chipotle gained a lot of recognition as an emerging fast-food chain after it was founded in 1993 but soon faced a slump due to significant health concerns caused by fast food. The brand was also quite lacking in any positive media coverage that could help it come back on top. All this changed in 2018 when the company decided to throw a burrito party for a baby delivered in the fast-food chain's parking lot in Denver, Colorado.
Adrianna Alvarez and her husband, both former Chipotle employees, had to make an emergency stop at the parking lot to give birth to their son Jaden, and the company saw the opportunity instantaneously. They invited the couple, their families, and the 911 operators who guided them through the birthing to celebrate the baby shower.
During the celebration, people decorated their own burritos and then shared them with friends and family. They also gave Jaden a tortilla-shaped swaddle as a gift.
This guerilla marketing move was a huge success and created a lot of buzz around the company, leading to increased sales and brand recognition. This shows that anything can be converted into a buzz marketing idea, including an accidental birth in your parking lot.
Read also: 7 Incredible Guerrilla Marketing Examples To Learn From
3. AMD Cuts Into Intel's 40th Anniversary

Some say hitting 40 is a significant turning point in one's life. The same must hold true for companies, seeing how Intel celebrated its 40th anniversary with much fanfare. Just like one of those relatives or friends that make everything about themselves, AMD tried to steal Intel's thunder with a bit of clever guerilla marketing tactic.
When Intel offered its 6-core-i7-8086k machines to commemorate its 40th anniversary, AMD proposed to provide 16-core Ryzen Threadripper 1950x processors to Intel award winners in an effort to undermine the event.
It also made a snide remark at Intel, thanking it for the last 40 years and saying how AMD can take the reins 'from here'.
In response, Intel criticized AMD on the social media platform Twitter and gave a cheeky reply that AMD should have simply asked for an Intel processor if it wanted one.
All in all, AMD gained a lot of recognition by being the talk of the town. So, next time your brand gets a chance to steal another company's thunder, do not hesitate or get frightened and instead, just go for it.
Read also: 7 Kickass Bank Marketing Ideas You Can Steal
4. Dracula Billboard from BBC
A billboard that changes depending on the ambient light is an excellent way to capture the audience's attention. BBC used this guerrilla marketing technique when promoting the show Dracula.
The billboard was created to be simple during the day, with white background, red text, and a few bleeding stakes. But at night, the billboard radically transformed to cast a Dracula-like shadow.
This beautiful piece of visual art gained a lot of attention and became viral on social media platforms. It also indicated the importance of creativity when trying to use stealth marketing and playing with ambient light to draw attention to the ad.
Read also: 14 Proven Construction Marketing Ideas for More Leads
5. Tesla's "$0 Budget" Marketing
While many find Elon Musk, the founder of Tesla, annoying, many of his stunts have garnered a lot of attention from the press and social media, and that too with almost no monetary investment.
Usually, the marketing campaigns followed by Tesla cost quite a bit of money, but the brand frequently employs budget-friendly guerilla marketing tactics too.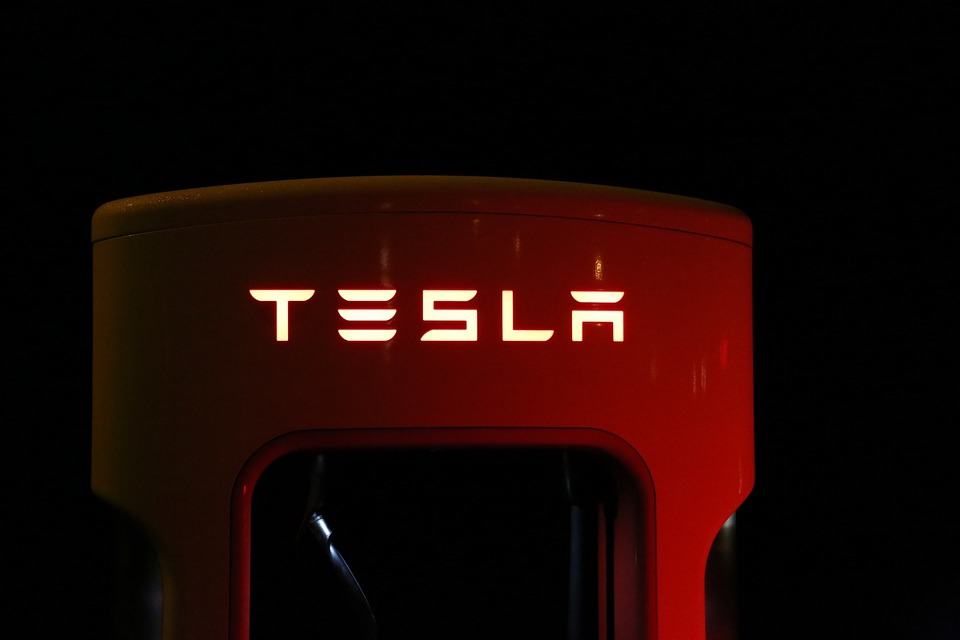 The brand has gained a lot of recognition by offering its patents for free. The brand was also much talked about when it released funny videos showcasing its cutting-edge technology.
In fact, the company also got attention when Tesla enthusiasts uploaded clips of themselves enjoying the autopilot feature of the car. This successful guerrilla marketing campaign shows that the company can use it as a continuous tactic rather than a single one.
Read also: Proven Salon Marketing Ideas to Attract More Clients
6. Burger King's Influencer Stunt (that went wrong)
Social media marketing is a double-edged sword; it can help you build a great brand image, but it can also backfire quickly.
And this is exactly what happened with Burger King when it wanted to reintroduce the famous funnel cake fries. These little treats were last seen on the Burger King menu in 2010.
The fast food chain tried its hand at buzz marketing by liking some tweets from verified accounts and influencers in 2010. But this backfired pretty fast when Casey Neistat, an influencer, claimed that he and several others were taken advantage of in the guerrilla marketing campaign.
Though the company apologized, it is essential to note that when you try guerrilla marketing, it should be well thought out. One negative response and all your hard work will be for naught.
Read also: Say Aaah … 11 Jaw-dropping Dental Marketing Ideas
7. Fiji Water's #FijiGirl
Red carpet events are a great platform to promote your products and combine them with some ambush marketing or photo-bombing tactics. You will surely become the topic of discussion for many days to come.
The bottled-water brand Fiji Water became a meme topic during the Golden Globes in 2019 when Kelleth Cuthbert, the brand ambassador dressed in blue, appeared in the background of photos of celebrities.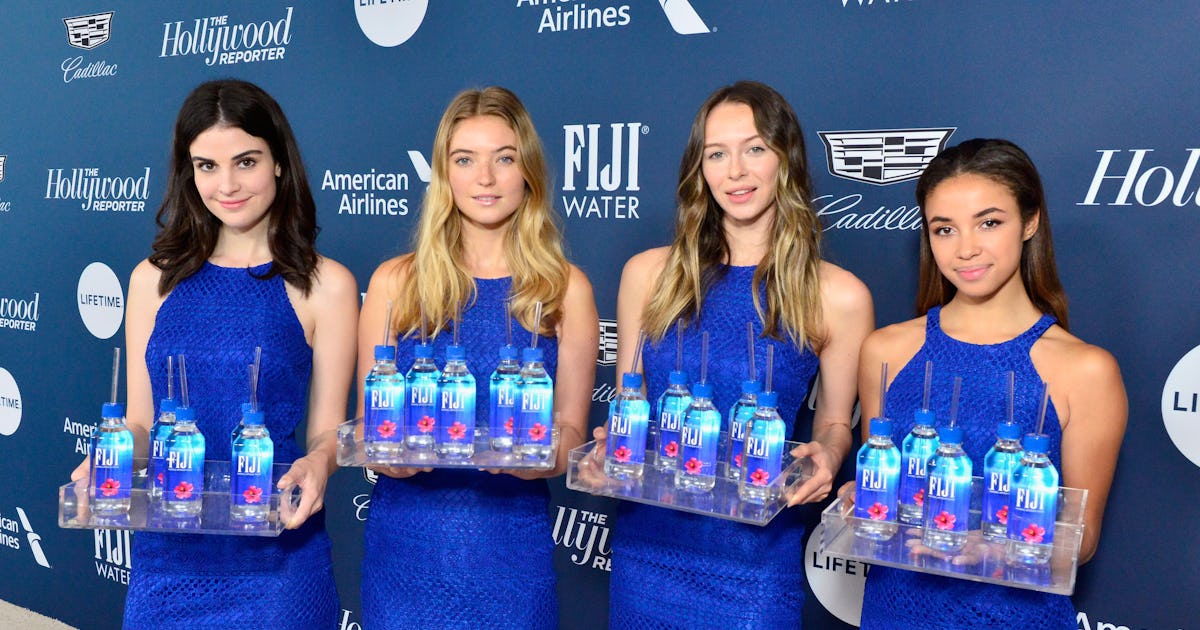 This photo-bombing led to people easily recognizing Cuthbert, earning her the moniker #FijiGirl on social media.
While she gained a lot of admirers, the brand got free publicity and became the event's star attraction.
Read also: Proven Restaurant Marketing Ideas
8. UNICEF's Dirty Water Vending Machines
Many of us are blessed with an abundance of natural resources, like water. We get it from taps, filtering machines, coolers, or even bottled water.
But we often forget that there are large populations in several countries without access to safe drinking water.
UNICEF organized a guerilla marketing campaign to bring people's attention to the issues of water wastage and the lack of resources in impoverished countries.

It built an improvised vending machine that offered bottled, unclean water, with each button depicting a sickness brought on by a shortage of clean and safe drinking water.
The main lesson businesses can take from this is that using impactful images or saddening real-life scenarios can also be an effective guerilla marketing strategy.
Read also: 13 Game-Changing Law Firm Marketing Ideas
9. Frontline's Interactive Floor Ad
Frontline's dog and flies floor ad is one of the best examples of how interactive and indoor guerilla marketing ideas can create a sudden buzz among people. The giant ad placed on the building's entire floor could be seen from its upper levels.
Walking over it created an illusion of flies on the dog, prompting people to react to what they were seeing.
Such an interactive and experiential ad will stay in people's minds for a long time, and the brand will get the attention it needs.
This guerilla marketing campaign showed that businesses should analyze how their target audience might react to certain situations and design their strategy to include them in the campaign.
This can be done even when the product offered directly doesn't solve the problem presented.
Read also: 10 Big Marketing Ideas for Small Budgets
10. Childish Gambino's Ice Cream Pop-Up
Everybody loves free food, and something like ice cream on a summer day can make it 10 times better. Childish Gambino did exactly this as part of the summer-themed 2018 EP promotion.
He stationed ice cream trucks around London, New York City, and Los Angeles to distribute ice creams while playing his two singles in a loop.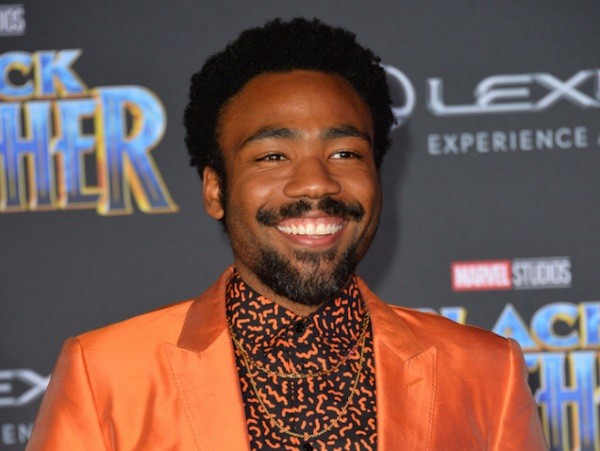 This novel guerilla marketing strategy made sure that people would become familiar with his songs while they lined up for the free treats.
It also shows how important it is to include some freebies when you are designing guerilla marketing campaigns to attract more audiences.
Read also: Discover the Top 26 Small Business Ideas for 2023: Your Road to Success
11. Deadpool's Tinder Profile
Deadpool is a favorite character both among kids and adults due to his effervescent charm and wit. The makers of this franchise created a lot of excitement among the people when they made a cheeky Tinder profile for the lovable anti-hero.
Anyone who matched with Deadpool when they swiped right was sent a link to buy tickets for the movie. And the fact this guerilla marketing technique was executed just before Valentine's Day made it all the more exciting for the potential audience.
It also shows that by being brave, witty, and truly embracing the brand's image, businesses can easily attract the attention of the masses.
Read also: 14 Low-Cost Local Marketing Ideas That Will Make a Big Impact
12. GoldToe's Giant Briefs
No one usually thinks of marketing underwear on a crowded street. But clothing company GoldenToe tried its luck with street marketing when it dressed up well-known New York City sculptures in underwear and t-shirts in 2010.
The most eye-catching one in this stunt was the iconic Wall Street Bull, covered with a huge pair of white underwear. This campaign stresses the importance of being hilarious and sometimes even outright silly when trying to catch people's attention.
👉Boost your marketing success with the ultimate powerful strategies – dive into our in-depth guide today! 🚀
Conclusion
Guerilla marketing is one of the best and most cost-effective ways to make your company seen by a wider audience and boost your sales.
Though many ambush or stealth marketing ideas may seem outlandish, more often than not, these ideas can garner you a lot of attention. Also, remember the vast array of potential outcomes before acting on an idea.