It isn't always easy to think up good business ideas. However, with just a little pre-planning and prep work, launching a new small business is achievable.
Whether you want to supplement your income or you want your small business to provide for you completely, launching a small business is easier than you think. The first thing you'll need to do is create a business plan.
But even before that, you'll need to decide what your business will be about. The small business idea that you choose should be one that actually works for you.
What Makes for a Good Small Business Idea?
To start some kinds of small businesses, you'll need to invest not just more money, but also more effort. There are others that you can launch with little startup capital.
In some cases, you may already have everything you need to start your small business. While you're working on starting up your business, you'll also need to work on saving money.
This money will come into use later on for rent, supplies, training, and anything else your business might need.
But how can you tell if a small business idea is good? Here are some things that make a small business idea good.
It should take minimal training
You should ideally be able to leverage the expertise you already have, without requiring additional training. This will reduce the amount of time it takes for your business to launch, and you'll find yourself spending less money on training and education as well.
This is money that you can now put into your business.
When you have expertise in what you're doing professionally, you'll also be more confident in how you approach work.
Should take little or no capital
The small business ideas that you focus on should not be expensive to get started. For the best small business ideas, you'll just need to set up your business website, and maybe purchase a few supplies.
Read also: Demarketing: The Surprisingly Effective Approach to Marketing
Should take little effort for inventory and supply management
For great small business ideas, you'll need nothing more than a few supplies, and knowing how to manage your inventory. But managing inventory shouldn't be completely hands-on.
Take, for example, a small business that sells clothes online. The business owner could use dropshipping as a way to ensure that customers get their purchases.
Can be managed online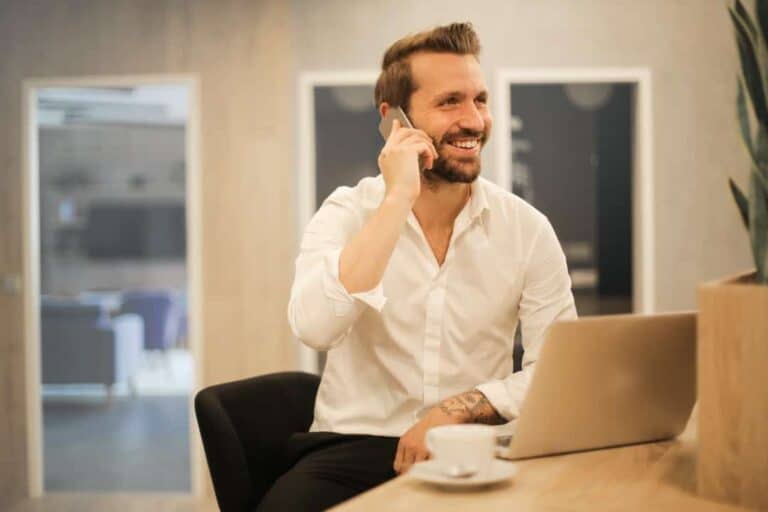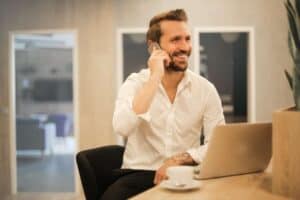 The best small business ideas allow you to run your business using nothing more than your personal computer. You may be able to run your business out of your home.
This reduces the amount of money that you'll be spending on commuting. You can also enjoy flexible working hours as well.
Needs few people to run
Not all small business owners start out having the funds they need to hire multiple employees. Ideally, you should pick an idea that you can work on by yourself, and scale operations with only a few hands.
👉Boost your marketing success with the ultimate powerful strategies – dive into our in-depth guide today! 🚀
What Are The Best Small Business Ideas?
Now that you know what makes a small business idea good, you'll know how to pick an idea that works well for you. Once you decide what small business idea you'll be adopting, you'll need to write your business plan.
Then, you'll need to go through the entire process of registering your business. But before that, let's look at some small business ideas that you can consider.
1. Cleaning Service
Not everyone is good at keeping spaces clean. From residences to commercial spaces, you can find cleaning work in all kinds of buildings.
You'll also be able to make good profits, by running a cleaning service business. You can offer house cleaning services, vehicle cleaning services, carpet cleaning services, as well as graffiti cleaning services.
2. Amazon Kindle Publishing
Amazon Kindle allows you to make passive income through your writing. As soon as you finish writing your book, you'll need to upload the book to the Amazon Kindle platform.
Then, a team from Amazon's end will review your work. As soon as your book gets approved, it will be available for purchase on their platform.
3. Pet Grooming Business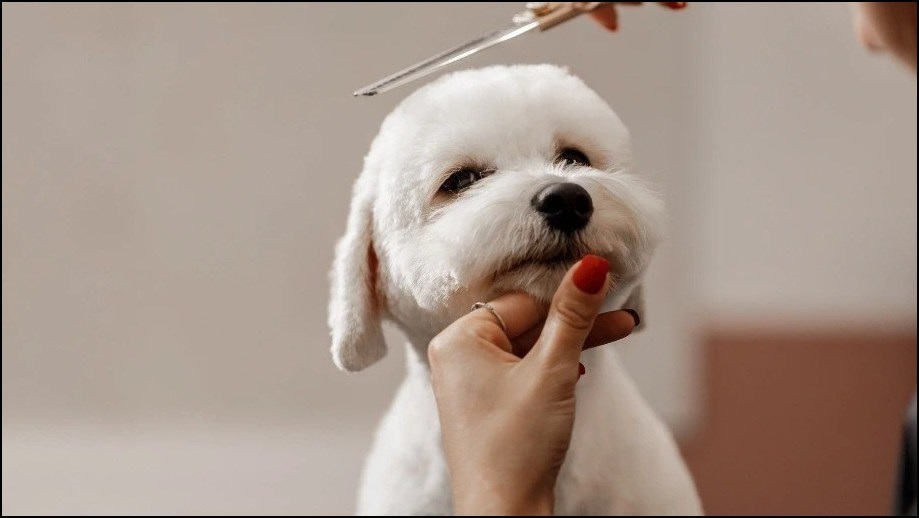 If you like taking care of animals and grooming them, then starting a pet grooming business can be a great idea. There's a lot of demand for pet groomers, so if you're good at grooming animals, this can be a profitable business idea for you.
Consider offering home services to clients as well.
Read also: Nailing the Website: Try These Proven Veterinary Practice Marketing Ideas
4. Daycare
If you enjoy spending time with kids, then running a daycare can be a good idea. There are also very few upfront investment costs to get your business off the ground. Some people even run daycares out of their homes.
You might need to get a permit, however, to start your daycare business.
5. Website Theme Business
Do you have coding skills? Do you excel at front-end development? Consider using your coding skills to build a business where you build and then sell various website themes on the internet.
If you're adept at coding, you can even build WordPress themes and sell them online, for example.
6. Property Management
If you have real estate experience, then consider running a property management business. Many property owners, especially those with multiple properties, find it difficult to manage all their properties.
They look for property managers who can handle tasks like collecting rent, fixing broken items, and evicting bad tenants. You can also use property management software to make running your business much easier.
Read also: 12 Creative Small Business Marketing Ideas That Work
7. Virtual Assistant Services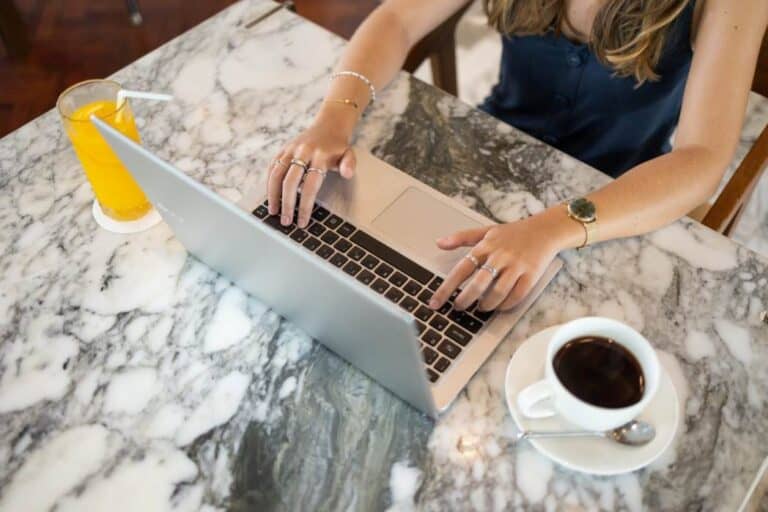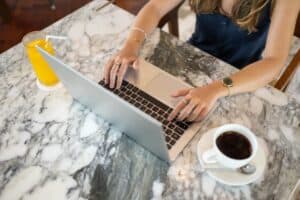 Often, business owners look for help to run their businesses. They might be too busy to manage various business tasks themselves and look to hire someone to manage those tasks for them.
This is where a virtual assistant comes in. You can book appointments for the client, send replies to their emails, call their clients, answer customer queries, and a lot more.
You don't even have to be physically present to do these, as they can be done virtually remotely.
8. Selling Online Courses
If you have a skill that you can teach others, then you should consider making money through it. You can create courses on specific skill sets, and then sell them online.
Your courses can be on anything, from gardening and copywriting to guides on how to fix broken things and more. You can then sell your courses through platforms like Udemy and Skillshare, among others.
Looking for a way to earn extra income conveniently? Our guide on passive income apps has got you covered.
9. Personal Shopper Business
A personal shopper helps people who don't have the time to go shopping themselves. You'll be shopping for them instead. There's almost no startup capital required to start this business.
You'll need to start by marketing your personal shopping services to various people. Create a business website as well, so people can book your services online.
Read also: Breaking the Rules: The Art of Guerrilla Marketing and Why It Works
10. Affiliate Marketing
How does affiliate marketing actually work? First, you'll need to find a digital or physical product that you want to promote. Then, you'll help drive traffic toward that product.
Each time a sale is made through the people you sent to the product, you'll be able to earn a commission.
11. Handyman
Starting a handyman business is easier than you think. All you need to do is create your business website, and you're set to begin.
You could also choose to specialize in a particular area. Some handymen offer Drywall repair services or painting services.
You also don't need to be certified to work as a handyman. In some states, however, you may need a license to do certain kinds of work, an example of this is electrical work.
12. Freelance Developer
As a freelance developer, you could find yourself creating websites for different businesses. You may also need to provide technical support for some projects as well. Good web developers have strong technical skills.
You will need some training before starting your own freelance development business. Even if you're a beginner, multiple boot camps can help you get up to speed.
Read also: Direct Mail Marketing Ideas Inspired By Global Brands
13. Graphic Designer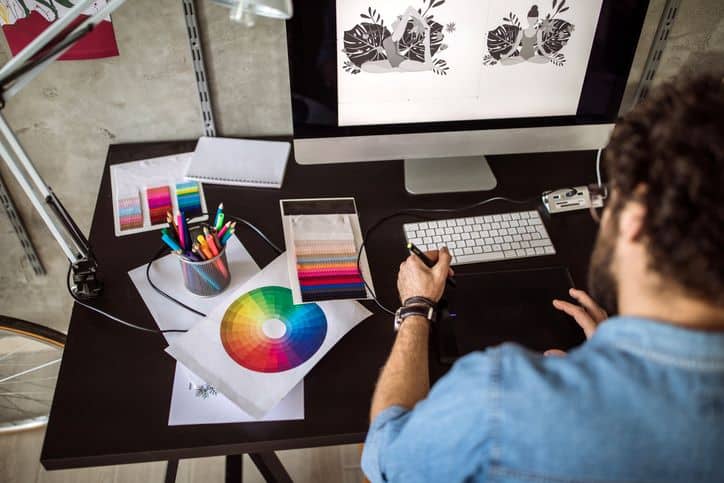 You can enjoy flexible working hours, choose the projects that you want to work on, and also build a great portfolio for your business. A graphic designer could be asked to do website design, or you could find blog graphics-related work as well.
There are a lot of businesses that hire freelance graphic designers who have the experience to act as support for various subjects.
14. Personal Trainer
You can offer consultations to clients, in the comfort of their homes. You can provide them with personalized nutrition charts as well, and create exercise regimens that can help them achieve their ideal weight.
Create free mini-exercise videos for people to try as well. You can also provide them with healthy recipe videos as well. A lot of fitness gurus have chosen to use the digital world to build their brands.
15. Life Coach
One of the best small business ideas is a life coaching business. It is easy to start, does not take much investment, and can work wonders.
In case you have experience in dealing with changes in your professional and personal life in a successful way, you can help others who might be in similar situations. A lot of people are looking for guidance, not just for their careers but also for their life as well.
Read also: Selling Homes in Style: 29 Unique Real Estate Marketing Ideas
16. Freelance Writer
Do you have good writing skills? There's always someone willing to pay for written content. These days, everything from blog posts to magazine articles is written by freelance writers.
Remember that you should constantly save the work that you're proud of. Add these to your portfolio, so you can show them to prospective clients.
Having just a few sample pieces on you can be very helpful. If you want to become a freelance writer, you'll also need to choose the area you want to specialize in.
17. Videographer
If you want to work in the media and entertainment industry, then consider starting a videography business. However, for quality video production, you will need to invest in decent equipment.
This can make your setting up costs higher. You should also create a reel of the best work that you've done, to show off your work.
Read also: 7 Incredible Guerrilla Marketing Examples To Learn From
18. Photographer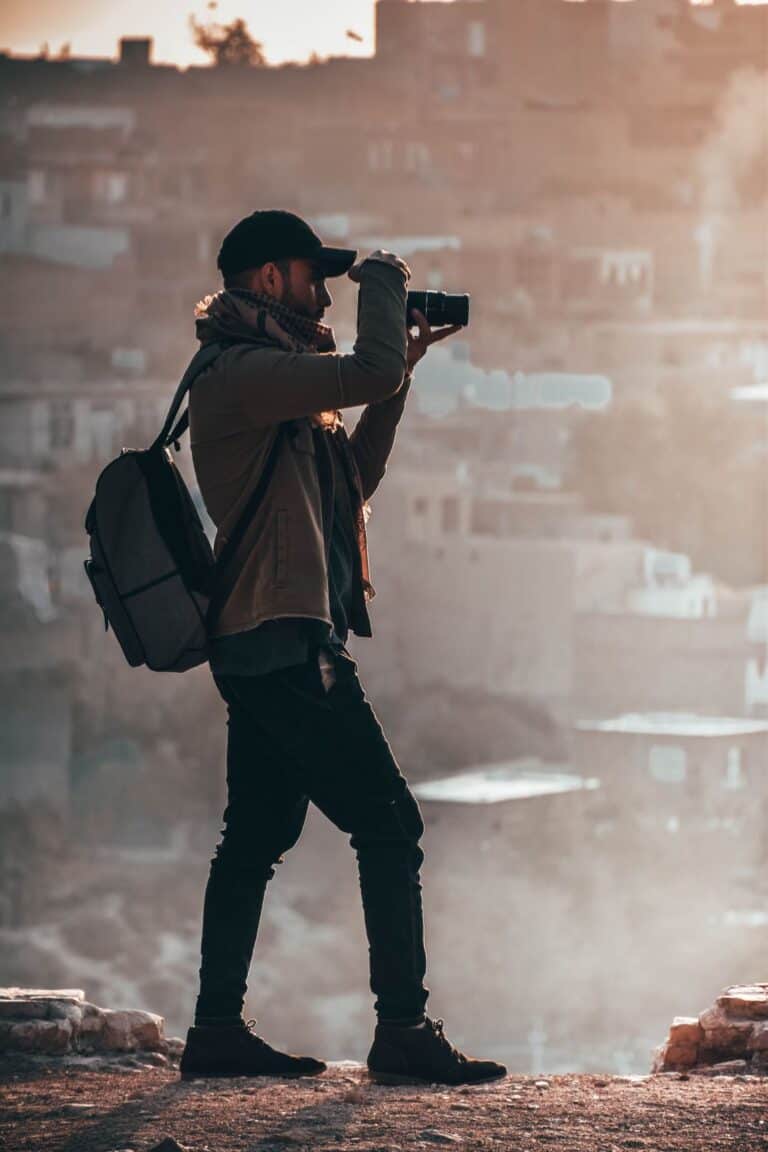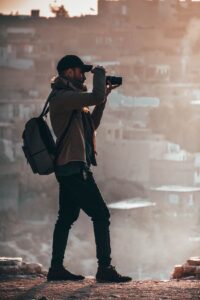 If you enjoy taking photos, whether of people or of nature, you can consider becoming a photographer. You should also think about specializing in a particular niche.
Like videographers, photographers too can benefit from choosing a field to specialize in. You should also develop authority and a strong reputation for your business, even after you choose your niche.
Read also: Photo Credits for Dummies: A Brief Guide
19. Food Truck Owner
Do you enjoy cooking? From fast food to gourmet food items, you can sell any dish you like from your food truck. Opening a food truck can also help you learn about food and restaurant licensing laws within your state.
You'll need to make a large upfront investment to start your food truck. If you don't want to buy a food truck, you can choose to rent it instead. It's usually better to rent food trucks for festivals and events since renting costs can be high.
20. Translator
If you speak one or more foreign languages, consider starting a translation service. You can specialize in a particular kind of translation, such as medical translation or financial translation.
To become a translator, you should be fluent in at least two languages. This means having native-level fluency. While you don't need specific credentials, being certified can help you get clients.
Read also: 14 Low-Cost Local Marketing Ideas That Will Make a Big Impact
21. Blogging
You can make money through blogging as well. To find success, you'll need to have strong writing skills. Look for a niche that you can focus on and build your authority within that space.
You'll also need to choose a hosting solution that suits you. Consider using a platform like WordPress if you're new to blogging and want most of the technical tasks to be managed for you.
Read also: Here's What Micromarketing Means, and How It Can Help Your Business
22. Food Delivery Business
As a food delivery business owner, you'll be helping people get the food they ordered online. You can create an app through which your customers can order food from nearby restaurants.
Then, once an order has been placed, your app will assign a delivery professional to deliver the order to the customer. A lot of people like getting takeout, so starting a food delivery business can be profitable.
Read also: Master the Art of Small Business Growth: An 8-Step Journey to Success
23. Social Media Management Business
For many businesses, having a solid social media presence is crucial for business success. It helps them stay relevant in the modern digital age.
This is why more and more businesses are keen to establish themselves across various social media platforms. As a social media manager, you'll be helping various business run and manage their social media accounts.
24. Coffee Shop
If you love brewing coffee, then you can turn that love into a professional business by starting a coffee shop. If you don't want to invest time and money into building a coffee shop from scratch, you can consider franchising as well.
You could also purchase an existing coffee shop and then rebrand it.
Read also: Proven Restaurant Marketing Ideas
25. Home Tutoring
You can offer your home tutoring services online, or in person. You'll also be able to teach anything, from maths to swimming, coding to languages, and more.
As long as there's demand for what you're teaching, you'll be able to find steady work.
26. Handmade Crafts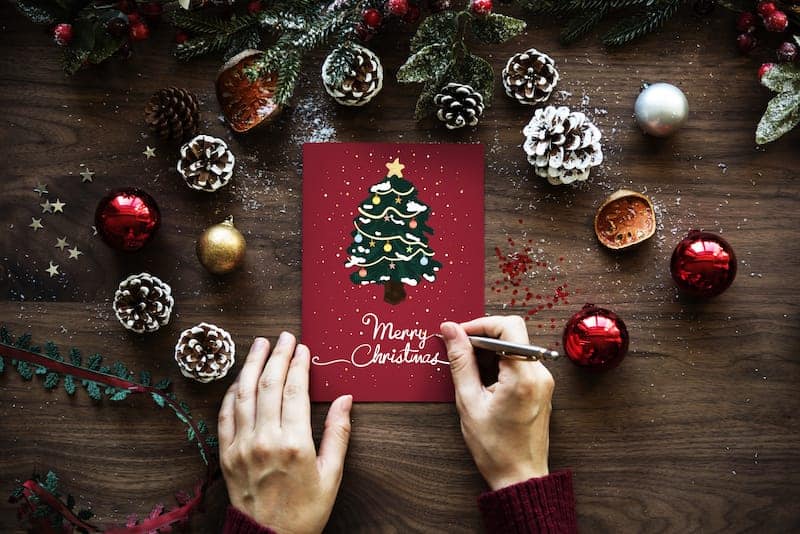 Do you know how to make handmade items like mittens, beaded caps, embellished bags, shawls, and more? If you do, then you can consider selling them.
Platforms like Etsy and Shopify will allow you to sell your handmade crafts online.
Read also: The Most Effective SaaS Marketing Strategies
Conclusion
These are some excellent small business ideas for you to consider. If you want to start a new business, you'll first need to settle on an idea for what kind of business you want to start.
You should then write your business plan before you work on registering your business. Remember, a good idea is one that is easy to work on all by yourself, requires little capital, involves some of your expertise, and can be managed online.
If there are small business ideas that we forgot to mention here, but you think they're great, please do mention them in the comments, and we'll update our article 🙂