Small businesses are the cornerstone of our economy.
Small business owners not only create jobs and keep money in their communities, they also provide us with the goods and services we need to live our lives.
And yet, small businesses face a lot of challenges that larger companies don't have to worry about: it can be hard for them to compete with big-name brands, they often work on a shoestring budget without much room for error or experimentation, and they face an uphill battle when it comes to marketing themselves.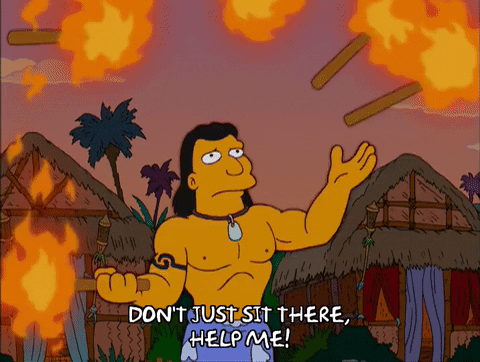 About 47% of small business owners in a survey said that they handled marketing on their own and struggled with it often.
If that's relatable, you're reading the right article.
In this blog post, you can read about:
What a good marketing plan for a small business looks like
12 creative small business marketing ideas that actually work
What is a Good Marketing Plan for Small Businesses in General?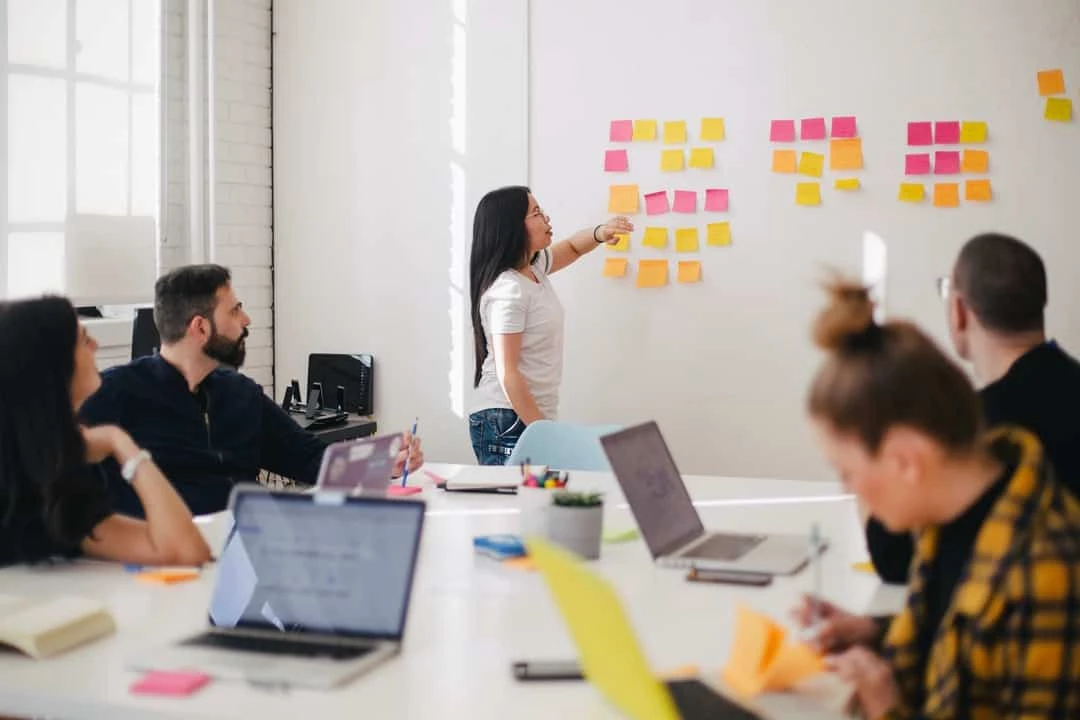 All businesses, big or small, can reap the rewards of a good marketing plan. Without a marketing plan in place, every opportunity could seem like the golden one.
Small business marketing without a marketing plan is like a body without a head.
A marketing plan helps you streamline your marketing efforts based on your budget and capitalize on the right opportunities at the right time.
Every company differs in its digital marketing plan, but some key components make up a successful marketing strategy for anybody.
What are these four? Let's look at them in detail.
1. Clarity on marketing objectives
Be really clear with your digital marketing goals here. Sure, an objective like "more leads" may seem great on the surface, but it helps to get way more specific with your marketing goals.
So, we can break down "more leads" into clearer and more tangible goals, like:
Grow our email marketing list by 3% by next quarter
Generate 25 leads from social media every month
Generate 10 leads from inbound marketing activities every month
There's no cap on how many goals you can create, provided you have the resources and ideas to back it up. When in doubt, remember the acronym SMART. Ask yourself, are my goals SMART?
S — Specific

M — Measurable

A — Achievable

R — Realistic

T — Time-bound
2. Market research backed by key metrics
You may have applied the best small business marketing strategy in the world, but all your digital marketing efforts will only pay off when backed by good market research.
Research includes important things like defining your target audience, and other metrics listed below:
Customer Analysis
Whether it is B2B or B2C marketing, you need to be clear on who exactly you are selling your products and services to. Before you start with your customer analysis, define your target audience.
Once you have your target audience, determine their needs and what would motivate them to buy your product or service.
"Some useful demographics and data for your customer analysis can entail your ideal customer's and your existing customer's income levels, average age range, lifestyle, geographic location, and purchase history," says Nathan Richardson, Founder of Bariatric Journal.
Gathering all this information becomes much easier when you analyze your CRM data.
For example, you may be able to analyze why certain customers stopped using your product to determine which features are not working.
A customer analysis helps you determine your market share in the long run. You can also consider developing buyer persona at this stage.
SWOT Analysis
A SWOT analysis or Current Situation Analysis shows the company's strengths and weaknesses as it stands in the current moment. This is one of the key components of any digital marketing plan.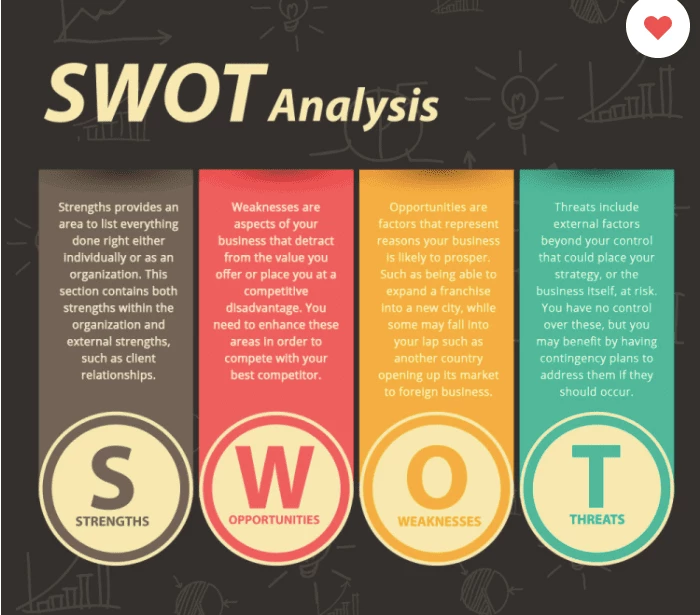 Of course, a SWOT analysis for your marketing plan is different from a SWOT analysis for a business plan. For the purpose of a marketing plan, each element must be considered from the customer's point of view.
For example, if budget is the problem, this will have certain implications from the business point of view. But from a customer point of view, this could mean a lack of visibility for your marketing materials due to inadequate promotion of your content.
You can easily make changes to your content marketing strategy based on this.
Get as detailed and specific as possible with your SWOT analysis, keeping the potential customer in mind, and you will have a good start.
Competitive Analysis
As the name gives it away, a competitive analysis is a study of your key competitors in the market and how your target audience rates your competitors.
This is an important metric as it helps you develop competitive marketing strategies to capture the attention of your potential customers. The competitive analysis can be broken down into a few steps.
Identify your key competitors in the market based on factors like scale, location and target audience
Gather information regarding your competitors
Evaluate competitor strategies and objectives
Once this is done, you can design fresh marketing strategies based on your evaluations.
Read also: A Guide to Successful Data-Driven Marketing — Definition, Tips, and Examples
3. Strategies and tactics aligned with objectives
You have already defined your marketing objectives. That's great, but not enough. A small business owner needs to break down these objectives into strategies and tactics to be used to achieve these objectives.
Let's say your objective is to generate 25 leads from social channels every month. What are the strategies and tactics you can use to achieve this objective?
Your marketing strategy could be to create a social media presence that showcases the company's expertise to the target customer. This strategy will now be deployed to achieve your goal within the specified time frame. A social media marketing tool like Sprout Social will do the trick.
To get deeper into it, let's define some tactics to successfully implement this strategy.
Your marketing tactic can look something like this:
Create a new social media post every day on every social media platform
Create a new call to action via the sign-up button on your Facebook page
Add a $50 discount code on all Facebook Ads (Facebook advertising)
Once you have defined your tactics, gathering the right resources and content for your objective becomes a walk in the park.
Read also: Discover the Top 26 Small Business Ideas for 2023: Your Road to Success
4. Key Performance Indicators (KPIs) that are trackable
A plan means absolutely nothing unless you can measure its success, right? This is where Key Performance Indicators (KPIs) come into the picture.
Now, some common KPIs include cost per acquisition, sales revenue, and the number of qualified leads generated. But don't be misled into thinking that these metrics alone will guarantee success.
Kevin Wabiszewski, Founder of Marine Approved, says that " The right marketing KPIs should help you define which particular marketing campaigns, strategies and tactics had the biggest impact on you reaching your objectives."
You can consider including KPIs like the ones below for a better digital marketing strategy:
Customer Lifetime Value
Digital Marketing ROI
Traffic-to-Lead Ratio
Landing Page Conversion Rates
Organic Traffic Rates
The bottom line is: You know your business and marketing budget better than anyone else. You are uniquely positioned to determine the right KPIs to track. You can use tools like Google Analytics and Google Search Console to get in-depth metrics.
You need to pick and choose which KPIs would help you get a better measure of your marketing campaigns and tactics.
Once your marketing plan is in place, you can make the most of some evergreen marketing ideas that won't exhaust your marketing budget.
Read more: What to Post on Instagram — 21 Creative Ideas for Small Business Owners
12 Evergreen Marketing Ideas for a Small Business
Marketing trends may come and go, but there are some time-tested small-business marketing ideas that we just couldn't ignore.
As you browse through these proven tips, keep in mind to choose only those that will suit the needs of your small business the best.
1. Review your target audience
When fashionistas are in doubt, they wear black.
When marketers are in doubt, we go back to the basics.
Reviewing and redefining your target audience may sound pretty basic but it definitely is not.
A McKinsey study showed that ads tailored to clients' needs can increase ROI by up to 8 times, and increase sales by a whopping 10%.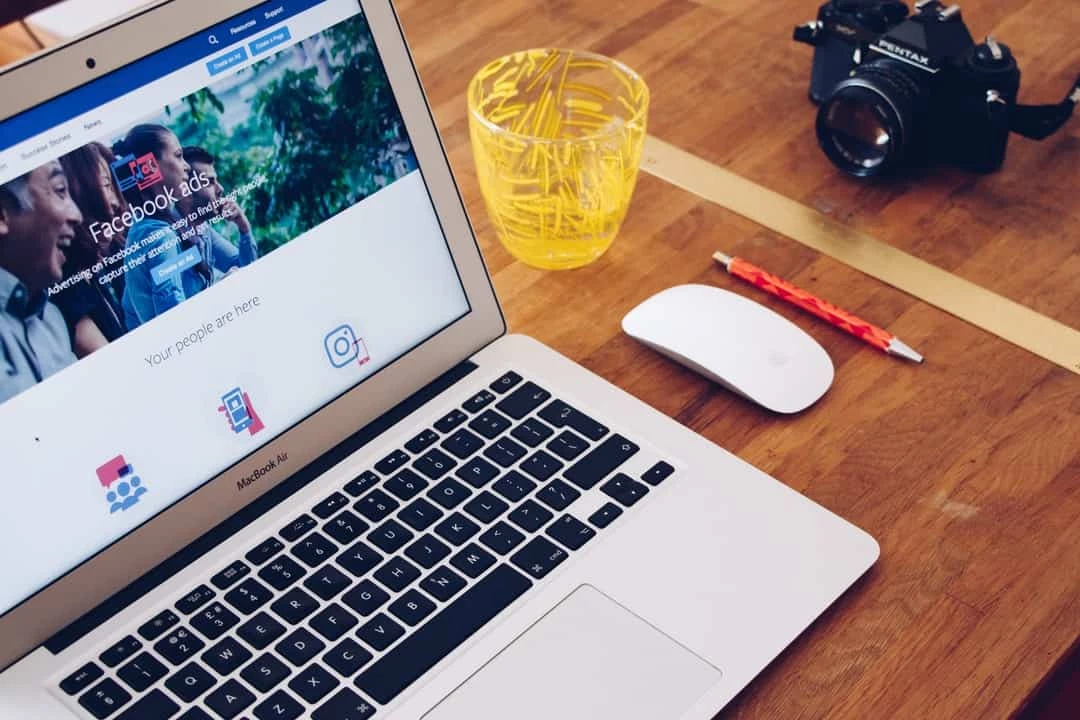 Potential clients and their attitudes are changing at a rapid pace in the post-pandemic era, and keeping pace with them could make or break your business.
Going back to the drawing board and seeing what fresh insights you can generate about your target audience is one time-tested idea that is bound to give you great results.
2. Write a Unique Selling Proposition (USP)
This is one of the simplest small business marketing ideas. When you look around and see the stiff competition in your field, it can be easy to forget what makes you unique in a sea of businesses.
And yet, this is precisely what you must do. After all, nobody would buy your services or products if you don't believe in them first.
If you haven't already got one, writing out a powerful unique selling proposition or USP is a great, time-tested small business marketing idea. You can also analyze your competitors' USPs and proposition your own against them.
For instance, some airlines sell friendly customer service, while others sell on-time service.
Canva has a very simple USP:


This plays to Canva's advantage because it highlights the platform's simplicity. Competitors like Adobe PhotoShop and ProCreate may offer more advanced editing tools, but the learning curve is also that much steeper.
This way, Canva is able to turn its weakness into a strength and thrive in the market despite the competition.
Remember this mantra while writing your USP: Make it memorable, tangible, and customer-facing.
Read also: 15 Simple Steps To Achieve Plumbing Marketing Mastery
3. Update your business cards
Your marketing material obviously has a big impact. One sure-shot way to improve on your marketing material is to revamp your business card. This can help immensely with in-person networking.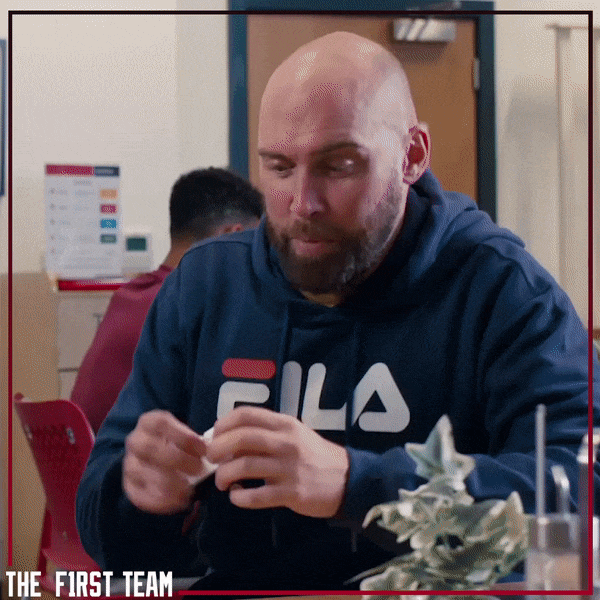 First things first, get the content of your business cards right. You don't need to add a whole lot of information about your company, just the relevant information or you can include a generated dynamic QR code for them to scan on their smartphones. Then, ensure that the graphics and design of your business cards are in alignment with your overall USP.
If you are considering making your business cards stand out with a very unique design, make sure that it remains true to your brand.
If you are ready for something like this, you can consider unusual dire cuts, trendy foil accents, or a very minimal design. Whatever design you go with, see that it is a proper representation of your brand.
Read also: 12 Farmers Market Ideas: What to Sell to Stand Out
4. Create a behind-the-scenes video
Video content is one of the best ways to boost engagement with your potential customers. And video marketing is becoming more crucial by the day.
According to a study by Cisco, in 2022, online video content makes for 82% of all consumer internet traffic — 17 times higher compared to 2017!
A study by HubSpot also found that 54% of customers want to watch more videos from the businesses they support.
Creating a behind-the-scenes (BTS) video about your company, employees, and workspace is a great way to connect deeper with your customer base.
It feels compelling, human, and down-to-earth and is also a great way to showcase your accomplishments and your company values.
Here are some tips to make a compelling behind-the-scenes video for your company:
Offer insights into the team behind your company and their values
Highlight the inspiration behind your product or service
Showcase a relaxed yet attentive work environment
Specify the qualities that make your product or service unique
Create shorter-length snippets for social channels
Make it fun and personal
5. Apply for business awards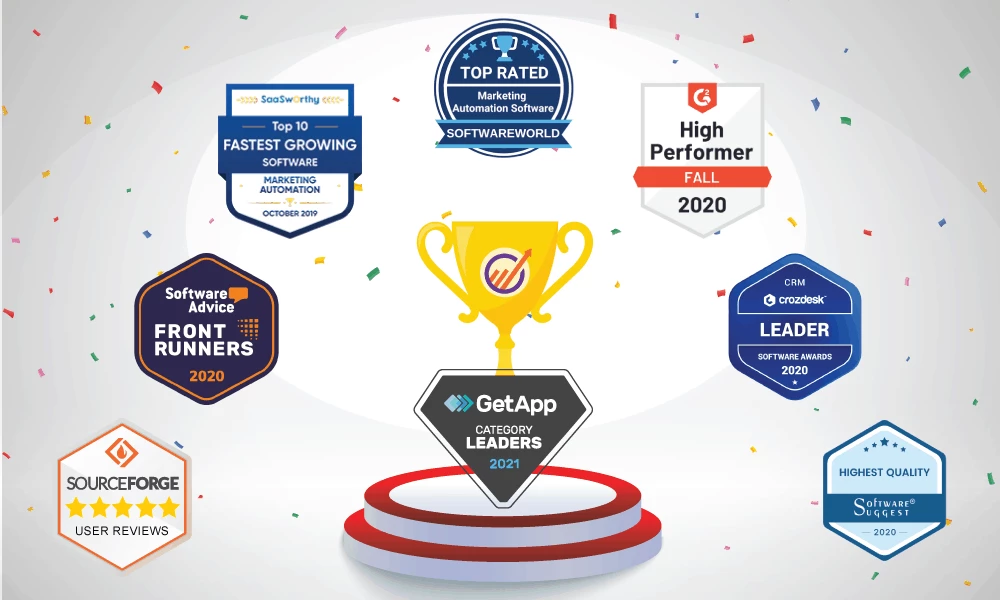 There are several business awards out there. You just have to look for the right ones. Take a leap of faith and apply to business awards. If you win, it will be something exciting and raise brand awareness.
If you don't win, well, you'll be in the same position as you started. It's not really a zero-sum game for your company either way.
Apart from an online search for business awards, you can also look at local sources like local newspapers or magazines that may be doing a feature on certain kinds of businesses or rating them.
This is also an efficient and cost-effective way to get the word out about your small business. If your industry doesn't have any awards, you can host one of your own and generate interest from other players in your industry!
Don't stop trying till you make it! You can make the award ceremony into a local event, and invite other companies.
Read also: 11 Small Business Marketing Tips for a Boost in Conversions
6. Host a webinar
Webinars are a great way to reach out to potential customers, and you don't even have the hassle of looking for an event location.
Not only that, providing engaging content and quality information through a webinar can help establish your company as an expert and key player in your field.
Make sure you promote the webinar on your social media channels. Share invites for these social media marketing channels using your email lists as well.
Make it easy for anybody to register, and send out reminders on social media and over email as the webinar draws near.
You can use platforms like Webex or WebinarJam to host your webinar.
Read also: 13 Game-Changing Law Firm Marketing Ideas to Try
7. Host a social media contest or giveaway
Show me a person who hates winning prizes in contests and giveaways, and I'll show you a liar. Who doesn't love that feeling of winning something?

Hosting a social media contest or a giveaway can be one easy way to generate more interest in your products. The prizes don't have to be very extravagant, you can begin by offering free products or complimentary services for your loyal customers.
A social media giveaway is a fun way to gain user-generated content.
According to a survey by Business Wire, 85% of potential customers find user-generated content more trustworthy than brand photos or videos.
A contest or giveaway will also generate a buzz around your best products and you can leverage this to your advantage.
Read also: 7 Kickass Bank Marketing Ideas You Can Steal
8. Guest post with social media influencers
Guest posting can mean posting blogs or content on other websites. In social media marketing, this means co-hosting live videos or writing blog posts with influencers who have a similar target audience.
You can include a link to your website to generate more traffic for it through influencer marketing. Some of the benefits of guest posting on social media or guest blogging for websites include:
Introduction to a new audience
Building brand trust
Increased online presence and authority
Increased social media following
Generating new ideas
If you have never tried this before, it is time that you do!
Do some research into the influencers who could help you out.
Don't go by how many followers they have, but rather by the quality of their content.
Read more: 2023 B2B Marketing Ideas: What HubSpot, Flock Freight, and LinkedIn Can Teach Us
9. Create an Email Newsletter
Email marketing is one of the ways to keep your loyal customers engaged and build relationships with potential clients too.
A study found that 72% of customers in the US say they prefer email communication with their favorite brands.
An email newsletter that is sent out to your email list at regular intervals is a great way to do this.
You can use email marketing platforms to start your email campaigns with a newsletter.
Read more: Email Automation Basics, Tips, and Examples
10. Build lead magnets for your website
To put it simply, a lead magnet is a "freebie" like a template or a booklet that is given for free in return for the potential customer's contact details.
Ideally, it should add value for your new customer and solve a real problem that they are facing.
Make sure to provide one quick, tangible win for your clients. It is also a great way to show off your expertise.
A lead magnet is a bedrock for improving your conversion rates. Visitors to your website are more likely to sign up for your email list on the basis of lead magnets.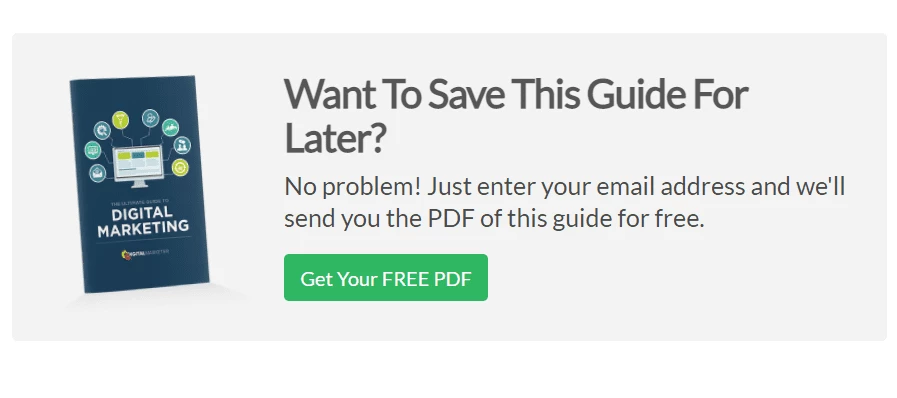 Remember, people are generally unwilling to give out their email addresses unless there is a strong enough incentive. It is your job as a marketer to deliver that incentive.
So make sure that your lead magnet is instantly accessible and has a high value for your clients. Marketing automation for your small business can go a long way.
Read more: The Ultimate Guide To Creating Lead Magnets, And Why You Need Them
11. Optimize content for local marketing
If you don't already have a free Google My Business profile, get it immediately.
If I search for restaurants near Times Square on Google maps it shoots some results at us.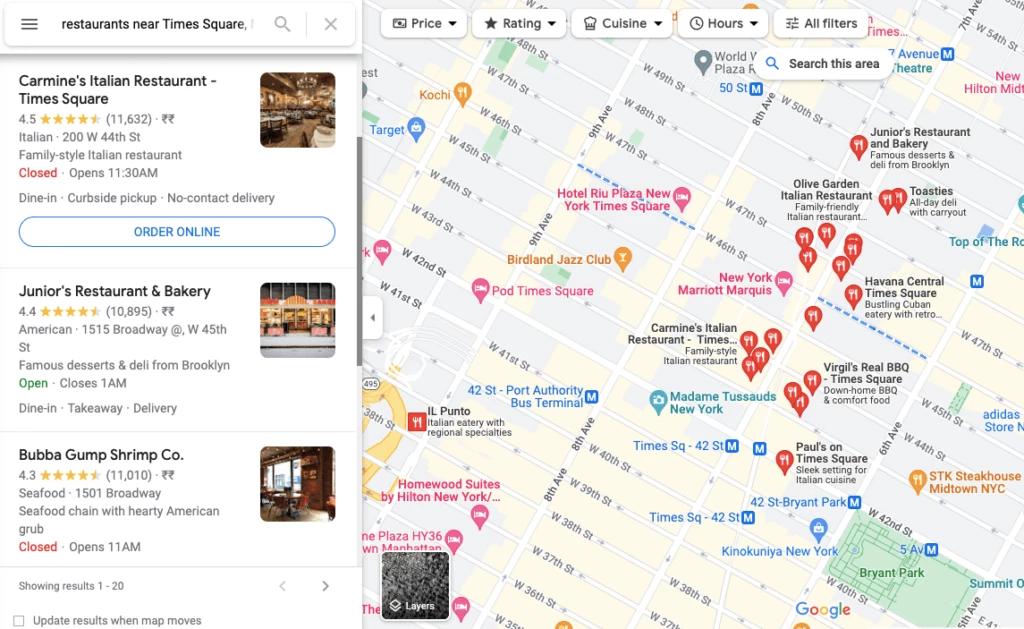 This listing will allow your business to show up on Google Maps or other search engine queries, in the local section of search results. However, not all business profiles are equal.
In order to appear higher on the listing, having a verified business account can go a long way. If you have the budget for it, pay for Google Ads and Google AdWords. It is sure to boost visibility.
Ensure that you have a great cover picture and that your content is optimized. Plus, optimizing your blog post and website with local SEO (Search Engine Optimization) services is a sure way to boost local traffic.
Being listed as a local business in local search engine results can never harm your business.
Read also: Rejuvenate Your Spa Marketing With These 15 Proven Strategies
12. Get on a podcast or start a new one
A podcast is a great way to take your small business marketing to the next level.
Quite unlike written or video content, a podcast is something people want to listen to while they're on the treadmill at the gym or driving to work.
It's a great way to reach out to your potential and current customers.
Appearing in a podcast yourself or getting some of your team members as guests on podcasts will help you build a more human connection with your target audience — they hear your voice every other week!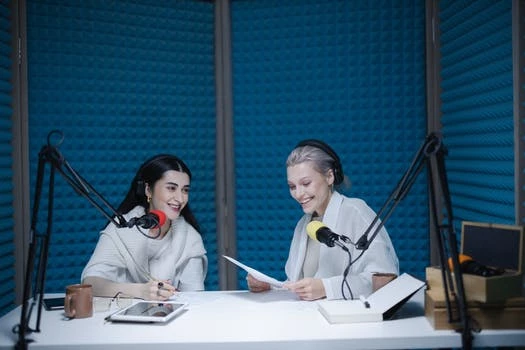 Once someone subscribes to your podcast, they will get automatic notifications when the next episode is out and won't have to go through a search engine.
A survey of 300,000 podcast listeners showed that 63% of them bought something that a host promoted on the podcast. Even if you are bad with math, you cannot fail to realize that this is quite a huge number.
And the best thing of all? Podcasts are free to create and free to listen to as well.
If you've never been on a podcast before, time to get started because do you really want to miss out on 20-30 minutes of getting the attention of your customers every week?
Read also: 30+ Marketing Podcasts To Level Up Your Game
Conclusion
Small business owners have to be creative and resourceful when it comes to marketing their businesses.
There are a lot of different ways to market a small business, and the options can seem overwhelming at times.
We hope that you liked at least a few of the 12 marketing ideas we shared in this blog post.
Which small business marketing idea did you like the most? Let us know in the comments.
p.s. If you'd like to know how EngageBay can help your marketing, just sign up for free or book a free demo with one of our experts 🙂
👉Ready to elevate your marketing game? Uncover the top powerful marketing strategies in our extensive guide! 🏆