With more businesses going online, customers' inboxes buzz non-stop with marketing emails that may not get opened, especially during the Holidays.
Therefore, the need to integrate SMS marketing into your overall marketing strategy for a better return on marketing investment and message deliverability.
As per a Forbes report, SMS marketing shines with a near 100% deliverability rate and a 98% average open rate compared to email marketing.
While you may not consider SMS marketing a standalone marketing campaign, it works best to integrate it into other marketing efforts for the best results.
Here are a few marketing statistics showing the need to integrate SMS marketing into your overall marketing strategy.
On average, SMS marketing has an ROI of

$77

for every $1 spent (that's crazy right?)

9 out of 10 customers (

91%

) prefer to receive texts from brands they do business with.

90%

of people check their SMS inbox within 30mins. In addition, 70% check as frequently as every 5 mins. Also, another survey revealed

53%

of people check their text SMS a minimum of 11 times a day, compared to less than 29% reported for emails.

On average, Americans check their phones once every 4 minutes (344 times a day.)
To better understand SMS marketing, you must understand SMS short codes and how they work.
This blog post covers everything you need to know about SMS short codes and texting. By the end of this blog post, you'll get an understanding of the following:
What an SMS short code is

Types of SMS short codes

Examples of companies that use short codes

Short code compliance

When its time to scale your SMS strategy with SMS short codes
First, let's jump right in with the definition of SMS short code.
Defining SMS Short Codes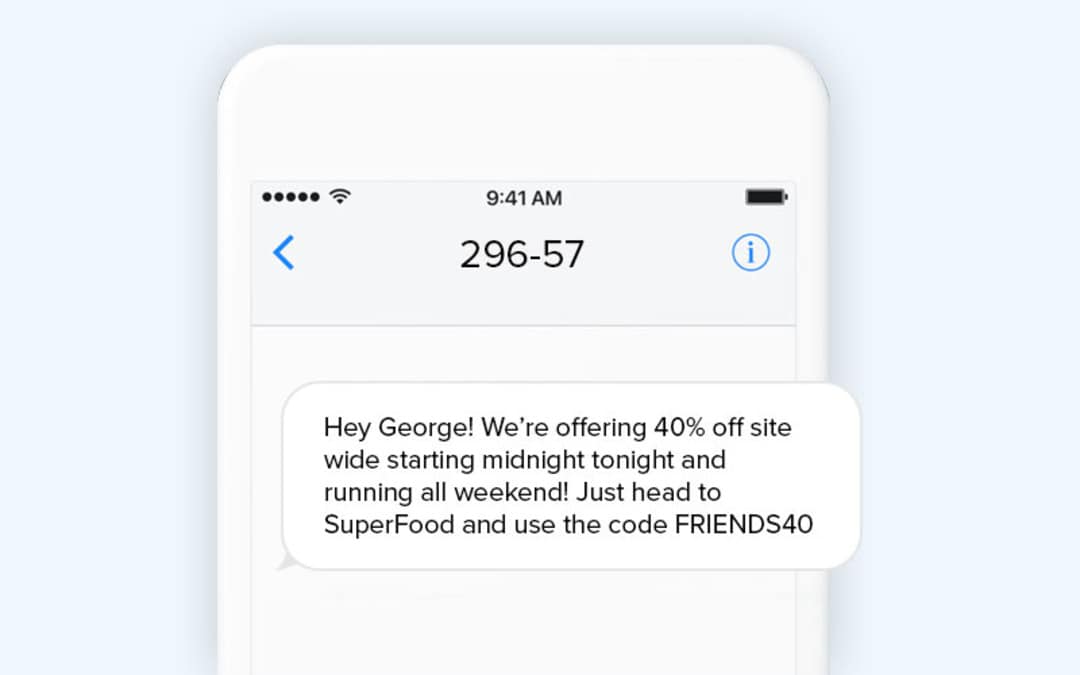 An SMS shortcode is a shortened phone number that allows businesses to send and receive text messages to customers and prospects at scale. These short codes are usually five to six digits long and are much easier to remember than a full phone number. They are used to send any of the following:
Time-sensitive campaign offerings

Order delivery notifications

Limited promo offers

Product launch sales

Two-factor authentication codes
These short codes are designed to be easily remembered, making them an effective tool for driving customer engagement.
Read also: SMS Marketing – A Beginner's Guide (Tips, Benefits, Examples)
Advantages of SMS Short Codes Over Other Forms of Texting
The main advantage cited by SMS short code users is their ability to handle a large volume of messages simultaneously, ensuring that your messages are delivered swiftly and reliably.
Additionally, SMS short codes are carrier-approved, guaranteeing better deliverability and spam prevention.
As Triin Linamagi, former Marketing Executive at TextMagic, puts it:
"The future of SMS relies on customer communication. Having the highest reach, SMS will be the most powerful tool for businesses to engage with customers."
Additionally, Super Media has this to say about SMS short codes:
"The benefit of this is (SMS short code) that it is quite a handy service where you can ask the clients to send feedback by typing back a message to the same number."
With these significant advantages SMS short codes have over other types of SMS texting, the main drawback is that the cost required to obtain and maintain a short code is relatively high, making it a less favorable option if you're a business on a tight budget.
Now that we have looked at SMS short codes and their key advantages over other forms of SMS texting, let us look at the types of SMS short codes available.
Read also: SMS Character Limit – Will Your Message Fit?
Types of SMS Short Codes You Should Know
Interestingly, you do not need to have difficulty deciding on the type of short code to go for because there aren't too many options out there. With SMS short codes, there are just two primary choices for your marketing campaigns. They are:
Shared short codes

Dedicated short codes
Shared short codes
As the name implies, shared short codes are a type of short code multiple businesses share, making it more affordable.
Shared short codes assign a unique keyword to each business or organization that uses the code. Customers can text this keyword to the shared short code to opt-in to receive text messages from that particular business or organization.
For example, three companies can share the code "67850": a restaurant, a clothing store, and a gym. Each business would have its unique keyword to identify itself when sending messages from the short shared code to its customers. The keywords customers use to opt into the SMS campaign may be FOOD, FASHION, and FITNESS.
However, to protect consumers, due to the high tendency of spam in shared short codes, major carriers discontinued the use of shared codes, especially in the U.S. and Canada, in 2021.
Dedicated short codes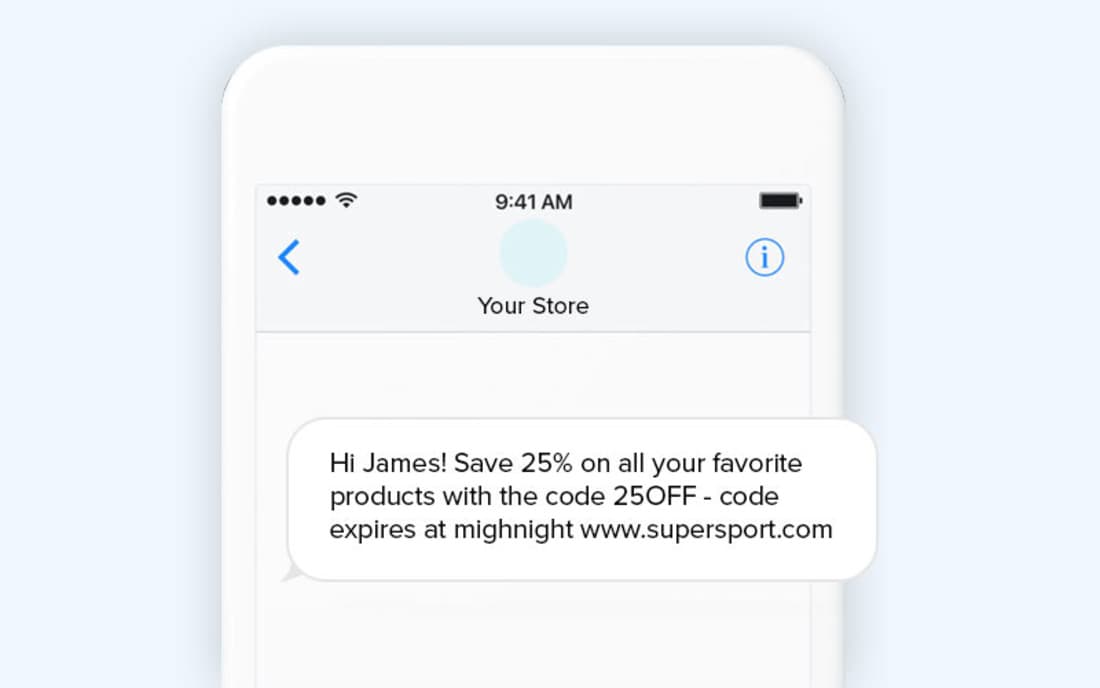 These unique identifiers are assigned solely to your business, ensuring you have complete control over your messaging and branding.
Unlike shared short codes used by multiple businesses, dedicated short codes provide a secure and reliable means of communication with customers.
With dedicated SMS short codes, you can send and receive text messages, create automated responses, and build intricate marketing campaigns to captivate your audience.
Dedicated short codes further have two types: vanity and random short codes.
Vanity short codes
Here, you choose your custom number, making it perfect if your business wants to create a memorable and unique marketing campaign.
With vanity short codes, you build brand recognition, encourage customer engagement, and create a sense of identity that sets you above the competition.
For example, Coca-Cola once used the vanity short code 2653 (COKE) to run SMS promotions and offers.
This code spells the keyword "COKE" when you enter the numbers on your phone's touchpad. Because it's unique and easy to remember, it is a powerful tool for engaging customers and building brand trust.
Random short codes
They are also referred to as non-vanity short codes. These SMS short codes are generated randomly, making them an ideal option if your business SMS campaign prioritizes function over form.
Non-vanity short codes offer as powerful features as their vanity counterparts, allowing you to create compelling content, automate responses, and track user engagement.
Want to know more about random short codes vs vanity short codes? Take a look at the video below.
Shared vs Dedicated Short Codes: The Key Differences
While dedicated and shared short codes may seem similar, significant differences exist.
Ownership:

Dedicated short codes are owned exclusively by one business. In contrast, a shared short code is shared by multiple companies or organizations.

Cost:

Dedicated short codes are more expensive to lease and maintain than shared ones. For example, a dedicated short code can cost up to $1,000/month. For shared short code, the cost can be split to as little as $50/month per business.

Personalized branding: You can control the keywords and messages sent and received with a dedicated short code.

However, with a shared short code, there's limited flexibility in terms of personalization and company branding.

Compliance:

Because of multiple business usage with shared codes, there is more risk for penalties, fines, and spam because some joint users may not be compliant with the code regulations. Dedicated short codes, however, have fewer compliance issues due to single business usage.
Read also: What Is Direct Marketing? Does It Work? [13 Ways To Do It]
Are There Any Other Texting Alternatives?
You are not alone if the question above has crossed your mind. Because SMS short codes have a high throughput and cost, it's best fit if your business sends high-volume SMS campaigns (several hundred in a day) and has a fat marketing budget.
But if your business doesn't fit into the description above, you may want to consider SMS short code alternatives, namely:
Toll-free numbers

10 DLC digits
Toll-free numbers
These are telephone numbers capable of sending high-volume SMS and MMS. It also allows callers to dial your number without paying long-distance charges.
Toll-free numbers usually begin with 1-800, 1-888, or 1-877 prefixes and are best fit for support lines, customer service, or customer satisfaction surveys.
The main advantage a toll-free number has over other SMS texting options, apart from costs, is that it allows for multiple communication channels within a single brand identity.
10 DLC (10 Digit Long Code)
These are 10-digit phone numbers used to send SMS messages to customers. They also allow you to use local numbers with recognized area codes to build customer trust and increase engagement.
In addition, with 10 DLC, businesses can send up to 100 messages per second, making it ideal for high-volume messaging campaigns.
Here's a tabular representation of the key differences between short codes, 10 DLC, and toll-free numbers to give you a comprehensive view.
Features

Short Code

10 DLC

Toll-free

Example

53455 or 123456

1 – 201 – 321- 4455

1 – 800 – 123 – 2345

Number of digits

5 0r 6

10

10

Carrier filtering

No

Yes

Yes

Cost

Up to $1,000+ per month

$2 – $10/month

free

Throughput range (Message Per Second)

Starts at 100 MPS

3-180 MPS (depending on your application trust score)

It starts at 3 MPS

MMS support
On request

Yes

Yes

Application process

6 – 10 weeks

Few minutes

Instant (although it has an optional verification for higher throughput, which

takes up to 5 – 7 days for approval)

Message volume limit

No

Yes

No

Carrier fees

Yes

Yes

Yes

Best for

Large-scale messaging

Small-scale

Mid- and small-scale
In addition to these short code alternatives, try EngageBay to send free SMS campaigns to hundreds of customers with just the click of a button.
It also allows you to monitor, automate, and track responses, all from one dashboard.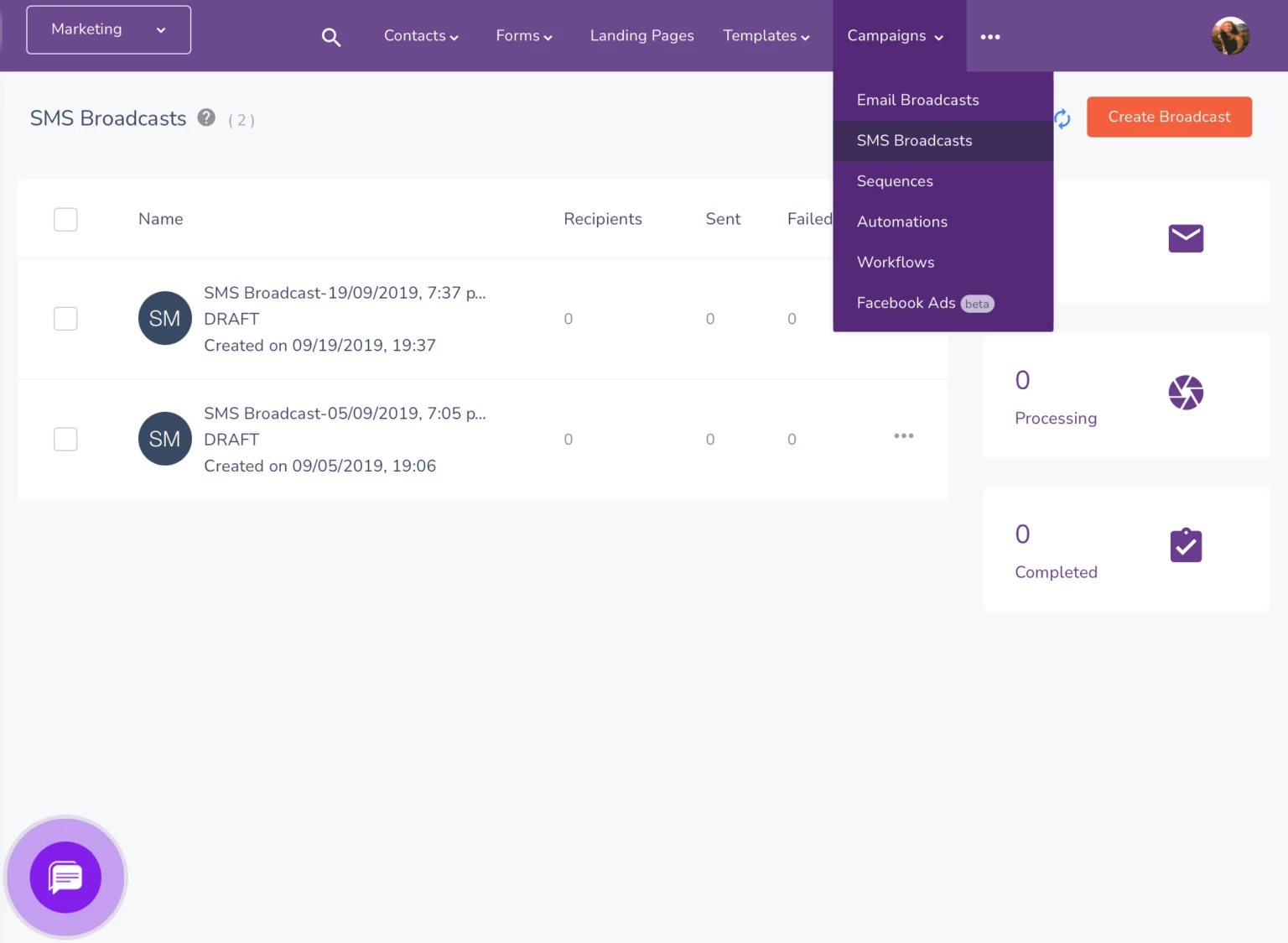 Read also: 9 Customer Management Strategies to Boost Loyalty
SMS Short Code Campaign Best Practices
To get the most out of SMS short codes, here are practices you must consider.
Find a good SMS short code carrier
This is crucial in establishing a solid foundation for effective communication. Research and vet potential providers to ensure they offer reliable service, competitive pricing, and a user-friendly platform.
Moreover, choosing a provider that adheres to industry standards and complies with local regulations is essential to avoid potential legal issues.
Get the timing and frequency right
Sending messages at opportune moments can significantly increase engagement and response rates.
For example, sending promotional offers or reminders just before peak shopping hours or during special events can enhance the campaign's impact.
But, be mindful not to overwhelm recipients with excessive messages, which may lead to customer dissatisfaction and increased opt-out rates.
Use simple keywords
Customers opt into your SMS program by texting a keyword to your short code.
For example, a restaurant might use an SMS short code to send text message promotions to its customers with the SMS keyword "FOOD."
"Text FOOD to 55555 to receive exclusive promotions from our restaurant."





or





"Text MEAL to 86750 to stay updated on our latest Easter food deals."
Using a memorable short code like the example above helps you to build trust with customers and prospects.
Read also: Unlock the Potential of SMS Marketing for eCommerce
Make your CTA super clear (and crisp)
"Text JOIN to 12345 to receive exclusive offers" is a clear CTA that tells customers exactly what they need to do to join the business's SMS marketing list compared to a lengthy, unclear SMS copy.
Personalize as much as possible
Messages should be tailored to the audience's specific needs and preferences and personalized whenever possible.
Strategically utilizing short codes for business text can help you segment your audience, allowing for more targeted and relevant messaging.
Offer great incentives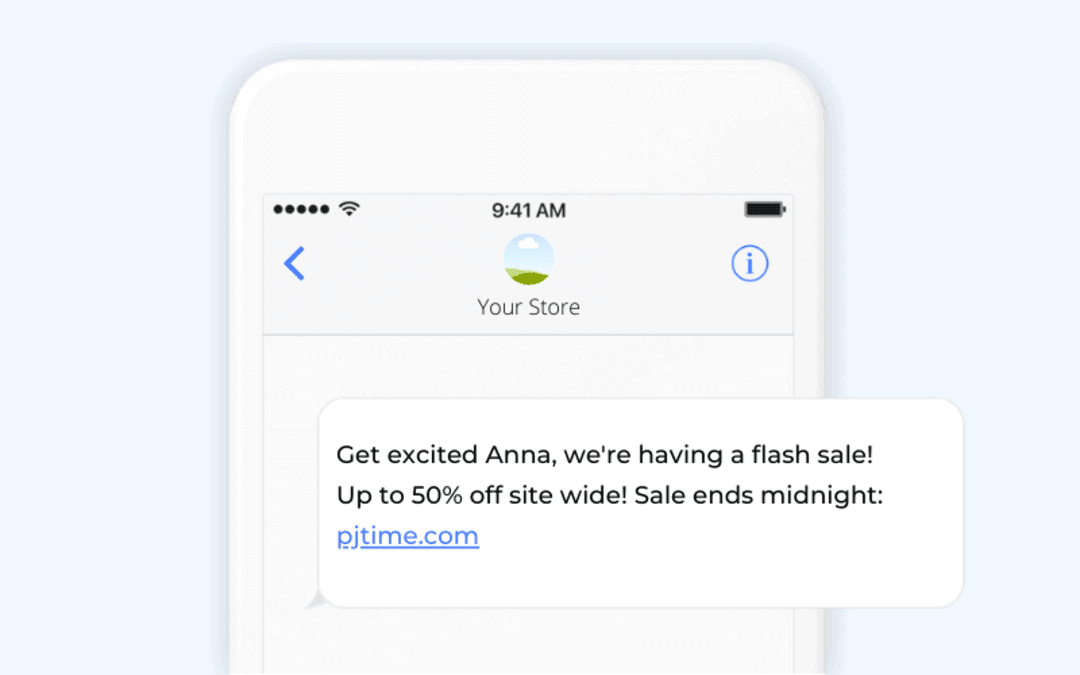 Incentives can be a great way to encourage customers to opt-in to your SMS marketing list.
Suppose your SMS campaign goal is to increase mobile sales. Your text message can include a discount coupon, a limited-time offer, or a discount promo. In so doing, you increase the likelihood of a direct purchase by 51%.
Comply with all regulations
This includes obtaining explicit consent from recipients before sending messages, providing a straightforward opt-out mechanism, and adhering to the guidelines set forth by local regulatory bodies.
Ensuring compliance protects your reputation and avoids potential fines and legal complications.
Keep a close watch on performance
This may include testing different messaging strategies, refining audience segmentation, and experimenting with various call-to-action techniques.
By measuring key performance indicators such as open rates, conversion rates, and customer engagement, businesses can gain valuable insights into the effectiveness of their SMS campaign and make changes to improve results.
Read also: The Most Effective SaaS Marketing Strategies
SMS Short Codes in Action: Examples From Top Global Brands
Many well-known companies use short codes to interact with customers over SMS. Here are some examples.
1. Starbucks
Starbucks is a popular example of companies using SMS marketing and short codes. The result was a 75% increase in mobile sales and increased customer engagement.
Their goal was simple, to increase mobile sales, making it easier for customers to make payments and to connect with their wide-base customers on a personal level by offering discounts and special offers.
A popular example was a message asking customers to opt in by texting the keyword STRAW to 22122, after which they were sent a welcome message into their summer SMS program.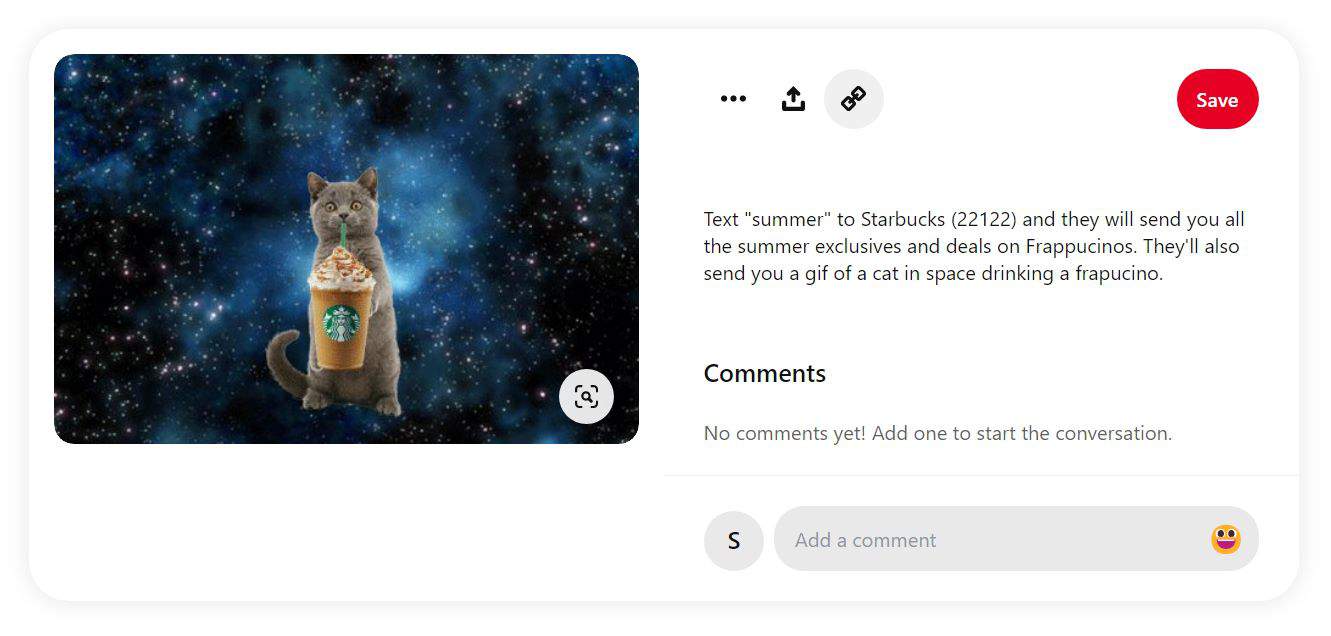 The result was over 10 million mobile payment users, double the previous year's goal (goal achieved!)
To that effect, Howard Schultz, CEO of Starbucks, further said:
"We are putting the full power of Starbucks digital, mobile, social and rewards program against all of the assets that we have … affording us the unique ability to target and connect with consumers providing us with the unparalleled advantage in the marketplace."
2. Coca-Cola
The Coca-Cola Company was founded in 1892, popular for its signature Coca-Cola drink. It launched its SMS short code marketing campaign in 2010 at its 16th Essence Music Festival.
Their goal was simple, to increase mobile engagement.
Tony Francis, head of Integration of Mobile, said,
"It's about having Coca-Cola in one hand and your mobile in the other."
On the first day of the campaign launch, they asked listeners to send the keyword CELEBRATE to 66937, after which they received a congratulatory message and a free ticket to a BBQ organized by Coca-Cola.
At the end of its first SMS marketing campaign launch, Coca-Cola achieved 15.75% digital engagement.
3. Macy's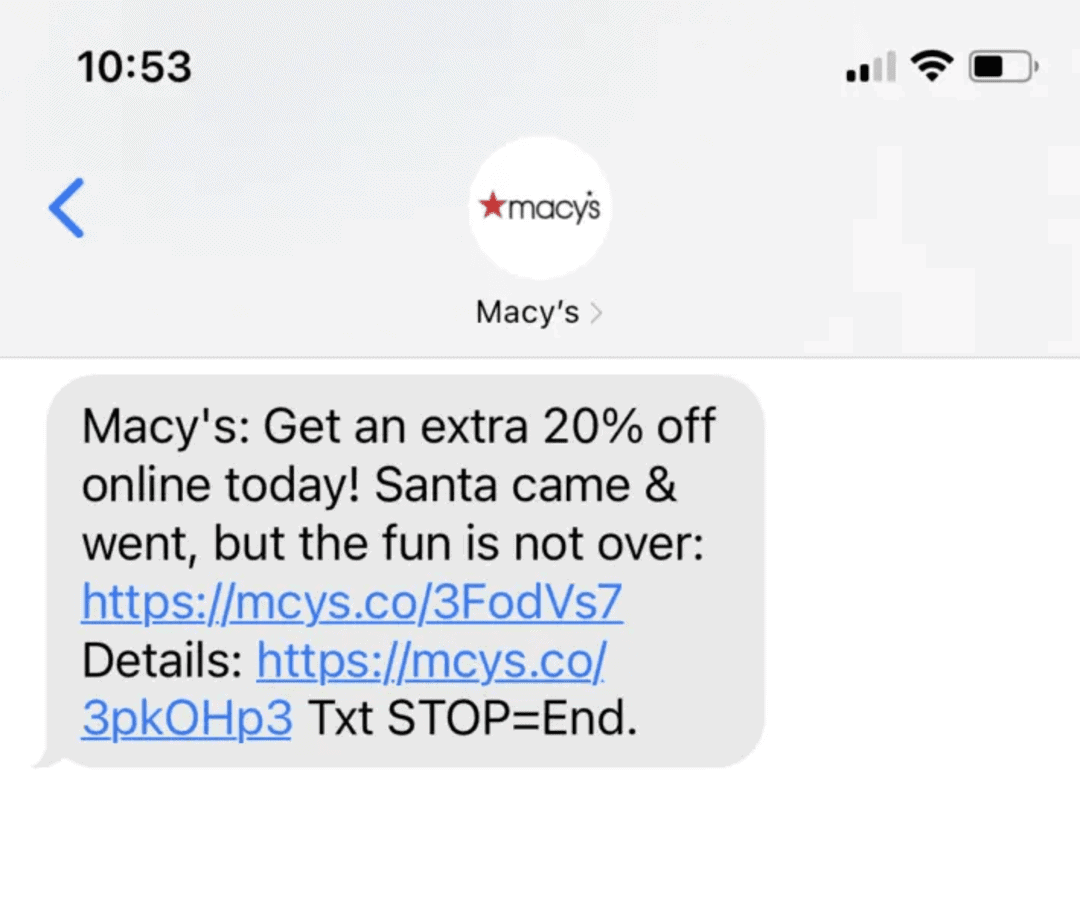 America's leading eCommerce retail store for consumer items like Men and Women's clothing, cosmetics, jewelry, shoes, etc. It sells to online shoppers in over 90 countries through its eCommerce website.
Macy's SMS short code goal was to increase online traffic and sales. Specifically, holiday and Black Friday sales, by sending promotional text messages with special offers with a clear CTA to trigger action.
4. IKEA
A leading home furnishings and design retailer worldwide, with over 275 stores in 36 countries.
In 2009, IKEA launched its SMS marketing campaign to achieve two main goals, increase customer engagement, and drive in-store traffic to increase sales by announcing product launches, product availability, special discounts, and coupons.
Furthermore, IKEA uses its SMS campaigns to gather customer feedback, building customer satisfaction and loyalty.
In their Seattle store, for instance, they asked consumers to text IKEA1 to short code 30364.
After this, they got a congratulatory message and additional SMS on discount sales, special offers, and special treats, leading to a six-figure sales generation in Q4 of 2008 in their Seattle store.
Read also: The Tricks of Trade Marketing: 7 Strategies That Work
Ways To Find Out Who Owns A Short Code
There are three main ways to determine who owns a short code.
Check the Short Code Registry
This is a national database of registered short codes. The Short Code Registry is managed by the CTIA, which is the trade association for the wireless industry.
The database contains information about the company that owns the short code and the type of service for which the short code is used.
You can access the Short Code Registry at this web address.
Contact your mobile carrier
Mobile carriers can access information about the short codes used on their network and provide information about the company that owns the short code. You can find out who owns a short code using this route.
Send a text message
Most short codes have an auto-reply message that provides information about the service and the company that owns the short code.
By sending a message such as "HELP" to the short code, you can know who the owner of the short code may be.
In addition to these three ways, a simple Google search can provide information about the company that owns a short code and any news articles or press releases that mention the company.
Read also: 7 Secret Dealership Marketing Tactics By The Top Guys
How To Get a Short Code For Business Text Messaging
Getting an SMS short code for your business is a relatively straightforward process that involves researching your options, applying for a short code, and setting it up with an SMS service provider.
The first step in getting an SMS short code for your business is researching available options. Look for reputable SMS service providers that offer short code services. Consider their features, pricing, and customer support. Choose a provider that meets your business's specific needs and budget.
Once you have selected an SMS service provider, the next step is to apply for a short code. The process typically involves filling out an application form and providing basic business information.
You may also need to explain how you plan to use the short code and agree to comply with the relevant regulations.
After you have submitted your application, the SMS service provider will work with you to set up your short code. This process may involve choosing a keyword for customers to opt-in to your text messages, setting up auto-responses, and configuring other settings.
Once your short code is set up, you can send SMS messages to your customers and prospects. Promote your short code through various marketing channels to encourage people to opt-in to your text messages.
You can use your short code to send your customers promotional offers, updates, and other relevant information.
By following these easy steps, you can take advantage of short codes' benefits and enhance your business's SMS marketing efforts.
Read also: The Art of Guerrilla Marketing and Why It Works
Short Code Compliance in a Nutshell
The Federal Communications Commission (FCC) has strict rules to protect consumers from spam and unwanted messages that you must comply with to avoid fines and legal complications. Take a look.
1. Explicit customer consent
This is a primary regulation for short code users. The CTIA(Cellular Telephone Industries Association) requires that businesses using short codes obtain opt-in consent from customers before sending any text messages.
You must note that you cannot assume consent based on a customer's previous purchases or inquiries. Even if a customer has engaged with your business in the past, they must still give explicit consent to receive SMS messages from you.
Opt-in consent can be obtained through web forms, SMS messages, and mobile apps. Ensuring that the consent language is clear and easy to understand is essential.
2. Easy opt-out process
It should be as easy as eating pie for customers to opt out of your short code campaigns. Try something simple like: "Text Out to 23415 to no longer receive these messages."
Failure to ensure an easy and prompt opt-out process can result in fines and legal actions if reported.
According to a recent report, the FCC is set to issue $200 million to some mobile phone companies for violating consumer data regulations (you do not want to belong to this category).
Finally, maintain an opt-out database and ensure that customers who opt out are not sent any further messages.
3. Ensure message compliance
To protect consumers, CTIA and FCC require that messages sent through short codes not be harmful, deceitful, or intrusive.
Read also: Ecommerce Marketing: 8 Areas to Focus on to Increase Sales
Conclusion
There are a plethora of advantages to integrating SMS short code and texting into your overall marketing strategy.
From better deliverability rates, reaching customers at scale, and better reachability with specialized offers. SMS marketing strategy is a perfect way to connect the online and offline world and reach your customers with a buzz in a place they love to hang out with – their mobile phones!
Not sure where to start? EngageBay got you covered!
Begin your SMS marketing strategy on EngageBay for free to send personalized SMS messages to thousands with a click and track all responses from a single dashboard.
FAQs for
SMS Short Codes
When is the best time to consider using an SMS short code for my business?
It's best to use short codes if your business sends SMS messages at scale (several hundred a day).
Additionally, it's excellent to use SMS short codes if you send messages requiring an urgent response to reduce sending time and the risk of being flagged as spam because short codes have a high throughput and are not subject to carrier filtering.
What are the benefits of using short codes for SMS texting?
Carriers often prioritize messages from short codes, ensuring your content reaches its intended audience on time.
Furthermore, short codes are designed to handle high volumes of SMS texting, making them an excellent choice for mass communication capabilities.
Additionally, short codes offer 98% deliverability, better open rates, and improved user experience.
How much does a short code cost?
The answer depends on the type of short code you decide on. Vanity short code costs upwards of $1,000/month.
Conversely, a non-vanity short code would cost you way less. You can begin your SMS marketing on EngageBay for free if you're a small to mid-sized business.
Do short code messages get filtered by carriers?
The answer to this is NO. The primary reason is that your SMS messaging content gets approved during the application process.
Once approved at the application stage, you can send your messages without getting filtered by carriers.
How do I obtain a short code for my SMS texting campaign?
Acquiring a short code typically involves leasing it from a short code provider or registering for one with the relevant regulatory body.
For instance, you can obtain a short code in the United States through the Common Short Code Administration (CSCA).
Shared vs dedicated short code, which is better?
Both serve the same function–to send personalized messages to your customers at scale.
The critical difference is a dedicated short code is unique to your business, offering you more control and customization, while multiple businesses use a shared short code.
However, you should opt for a dedicated short code if you can afford the costs.
Are there any legal and regulatory considerations when using short codes for SMS campaigns?
Yes, using short codes for SMS texting requires compliance with various laws and regulations, including the Telephone Consumer Protection Act (TCPA) and the Mobile Marketing Association (MMA) guidelines.
These regulations protect consumers from unsolicited messages and ensure that businesses obtain proper consent before sending SMS texts.