When you want to buy a product, you first look for some kind of social proof or reviews from other customers who have already purchased and used it.
These testimonials help establish trust amongst your ideal audience and gain new customers.
Yet, businesses often overlook the power of testimonial advertising.
A survey revealed that 72% of consumers would take action only after reading a positive review.
It clearly points towards the importance of testimonial advertising and how you can use it to your advantage.
In this article, we are going to look at various testimonial advertising examples, explore some effective testimonial advertising methods, and learn how you can do it right.
What Is Testimonial Advertising?
Testimonial advertising is where you leverage testimonials from your customers and show them to your ideal prospects to gain their trust.
Simply put, testimonials are statements made by customers describing their experience with your brand, product, or service. It can be in various formats, including images, videos, or texts.
They can either be positive or negative and describe how a particular brand or product helped customers and whether they should buy or not.
It can be valuable in lead generation and driving sales efforts.
Read also: Targeted Advertising Messages And How They Work
Types Of Testimonial Advertisements
Broadly, there are two types of testimonial advertisements – static testimonial advertising and video-based testimonial advertising.
Let us look at what each of these terms means.
Static Testimonial Advertising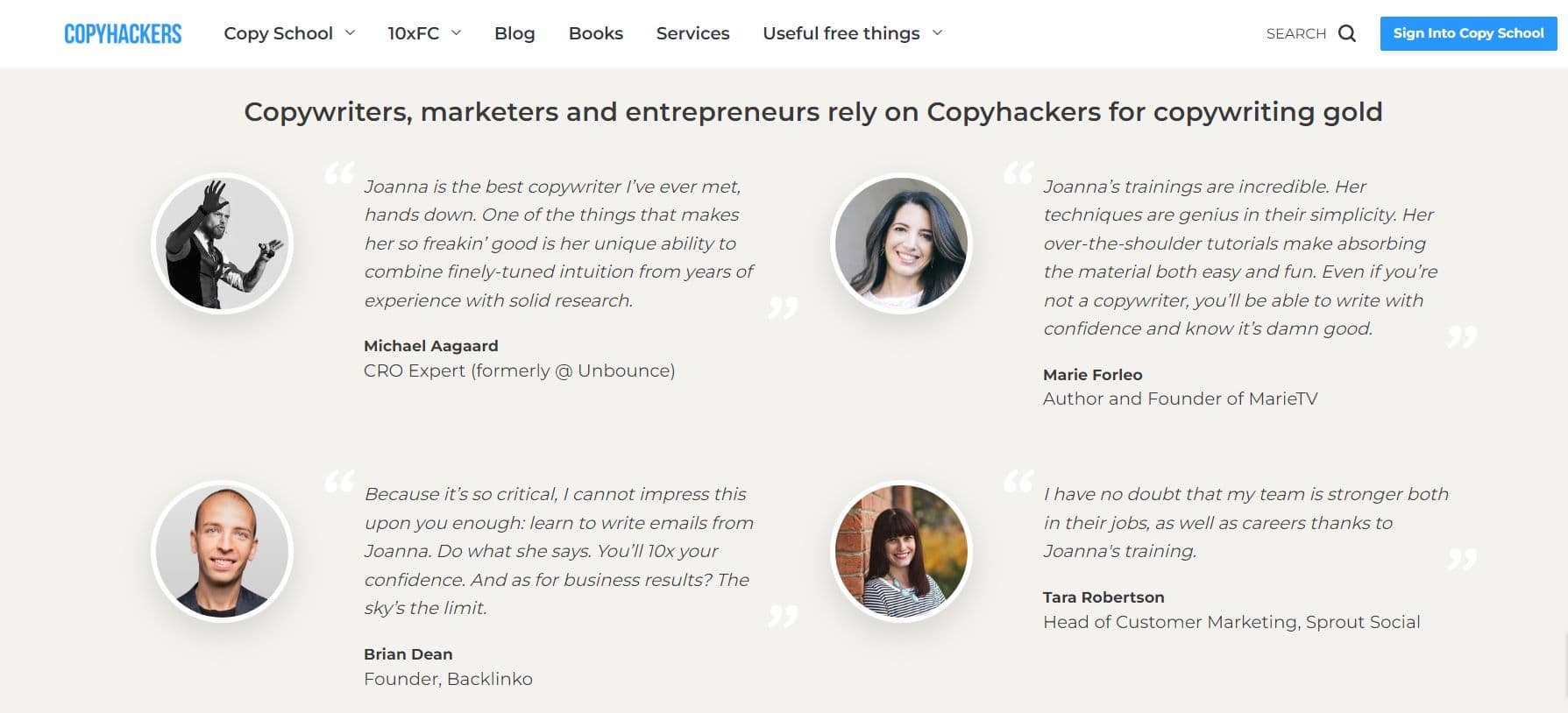 As shown in the image above, static testimonial advertising includes using text and images to publish client testimonials.
These can be in the form of blog posts, ratings, or customer reviews.
Static testimonials are the easiest to produce since they take less time and are short.
You can even extract those reviews from third-party websites and publish them on your own, saving time and money.
The only disadvantage of such a type of testimonial advertising is that it is not always genuine.
Given that many reviews are taken from other websites, it can be difficult to verify their authenticity.
Video Testimonial Advertising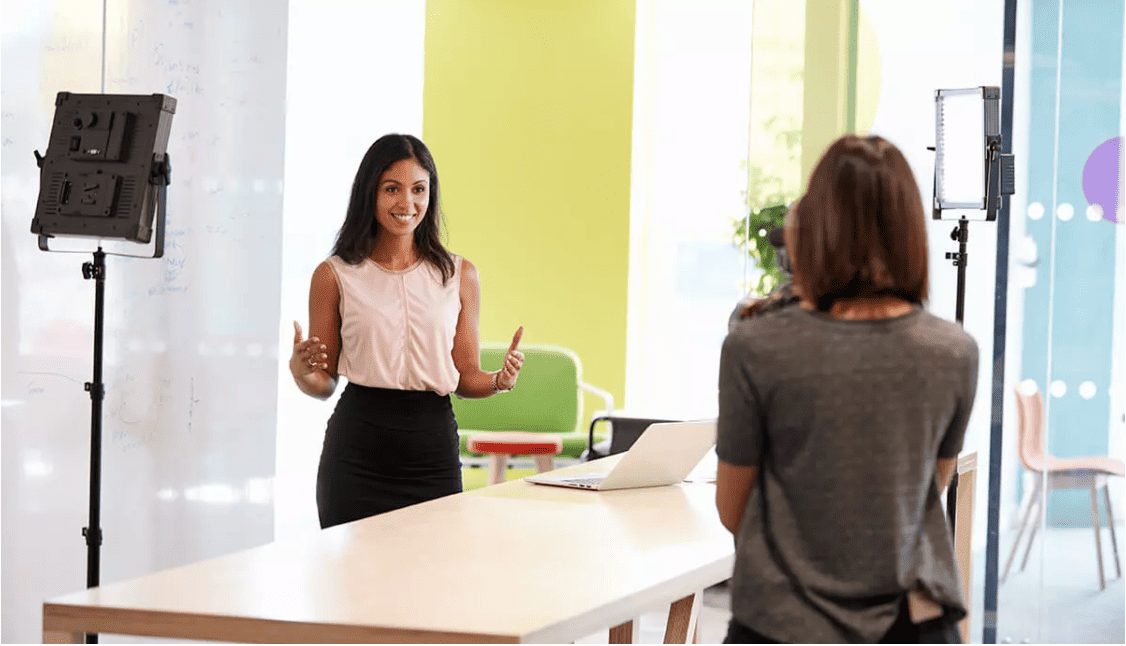 Video testimonial advertising involves recording a customer speaking about their experiences using your brand's product or service.
Compared to static advertising, video testimonials appear more authentic since they involve a real customer talking and cannot be faked.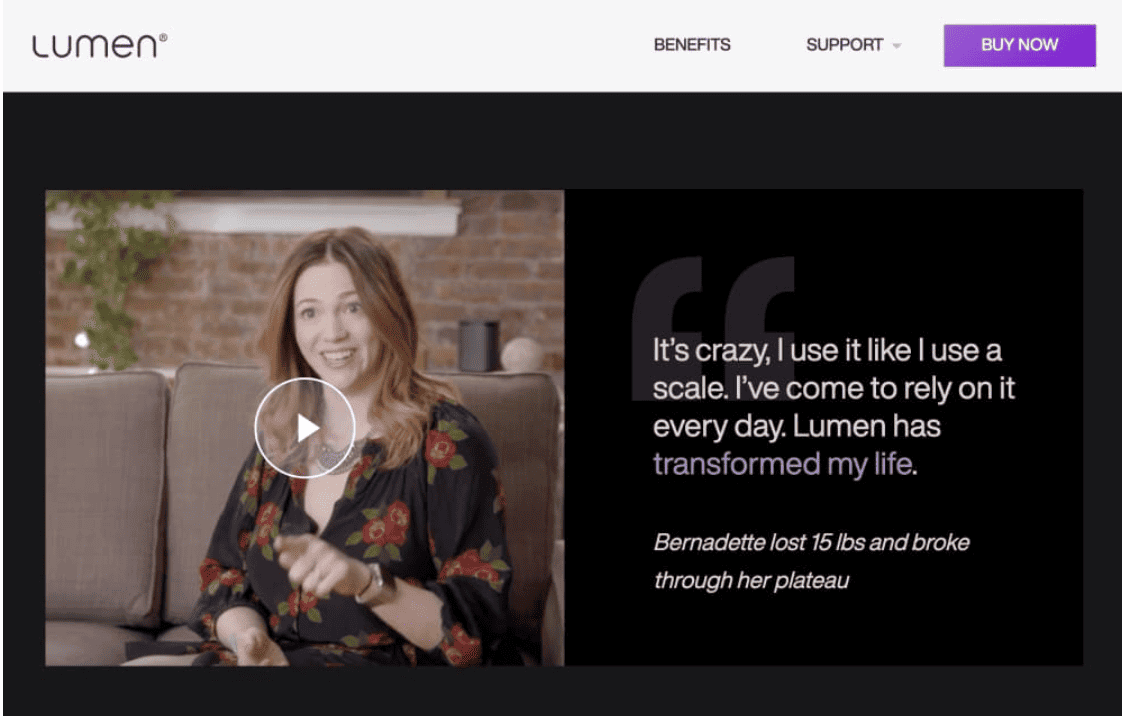 A key reason video testimonials are more effective than other forms of testimonial advertising is their organic nature.
Videos involve real customers talking about their experiences with a brand and boast a visual experience that feels more organic and relatable to people.
Moreover, video testimonials are usually scripted and edited before publication, ensuring high quality.
Read also: Everything You Need to Know About Advocacy Advertising
Creative Testimonial Advertising Examples to Capture Your Audience's Attention
Here are a couple of brilliant testimonial advertising examples to get you started.
Grammarly is a cloud-based typing assistant that reviews your text for spelling, grammar, sentence structure, punctuation, and plagiarism.
It is an excellent example of how video testimonial advertising is done.
In the video, the customer describes why Grammarly's premium service is worth purchasing through various examples and speaks about the tool's additional benefits.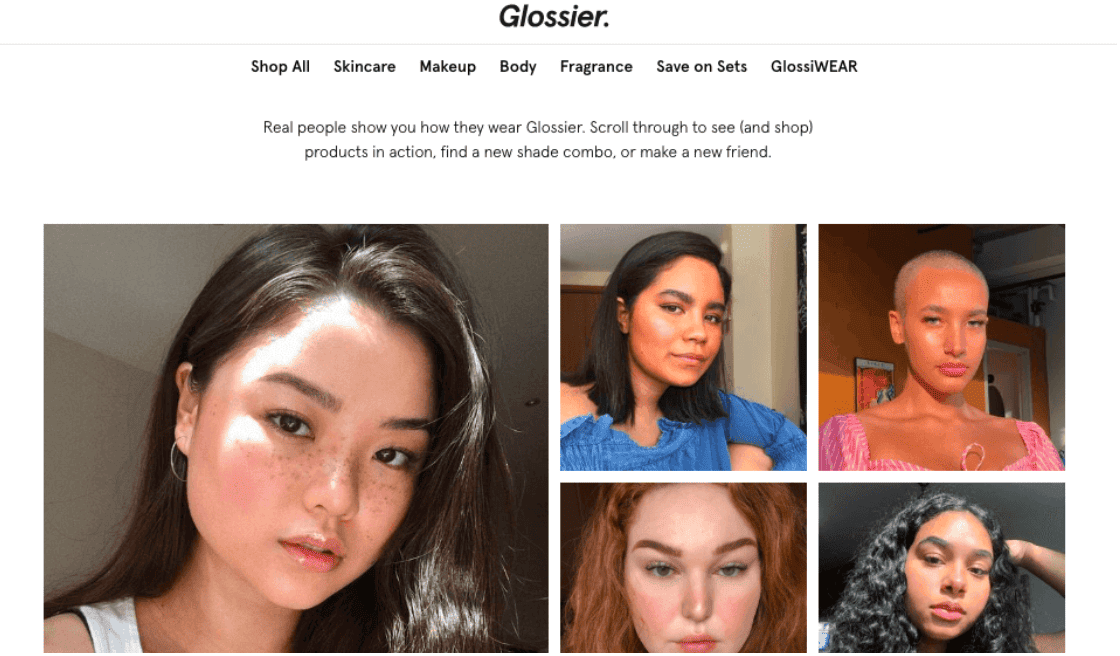 Glossier is a well-known makeup and skincare brand headquartered in New York, US.
In order to ensure that their client testimonials appear organic and more genuine, the brand chose to highlight real people and their skin to show how Glossier's products work on them.
It's a classic example of image testimonial advertising.

Zouk is an Indian brand that is known for manufacturing handbags made from vegan leather and organic clothing.
The brand's website consists of customer testimonials under every individual product. It falls under the static testimonial advertising – text.
In the example above, some customers have provided ratings, while others have also written why they liked the bags.
Read also: Top Local Advertising Ideas to Elevate Your Marketing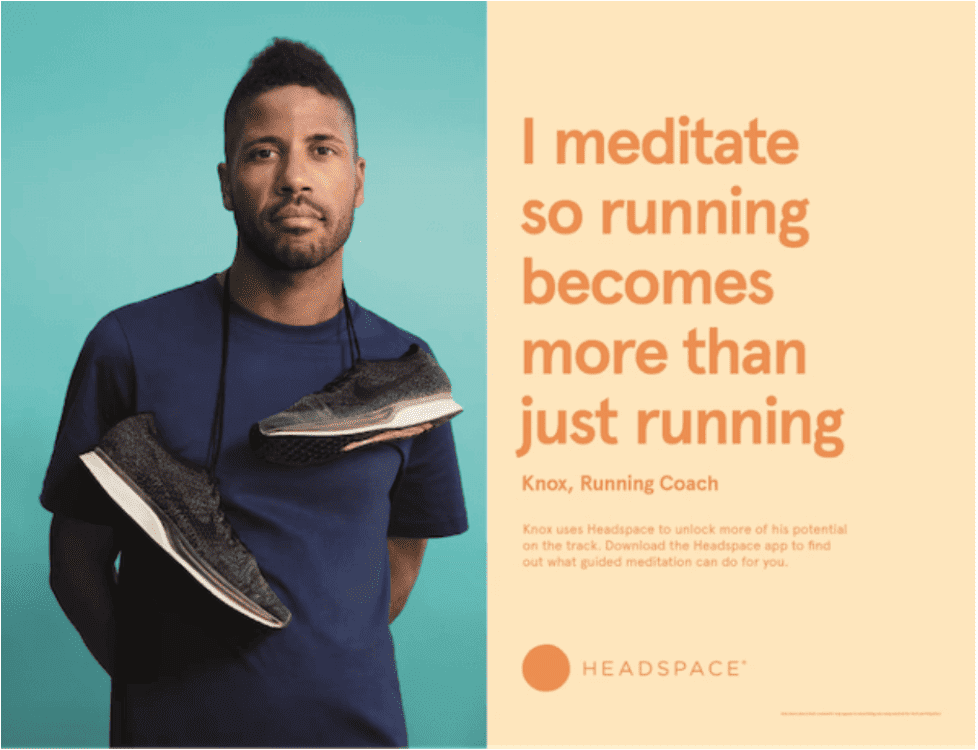 Headspace is an English-American digital platform that specializes in meditation services.
Here, the testimonial provided by the client is not about running or sports but about how the Headspace app helps him meditate even while performing other activities.
This is an excellent example of testimonial advertising since it informs potential clients how Headspace can help them meditate anywhere, anytime.
Read aslo: 10 Remarkable Display Ad Examples and Why They Work
Why Testimonial Advertising is More Effective Than Traditional Advertising Methods
Traditional advertising, such as setting up billboards featuring product benefits or creating a storyline to evoke people's emotions, has been there for as long as we can remember.
However, the impact of testimonial advertising is no less. It can convince a new buyer to purchase from your brand if they feel the authenticity of the review made by other customers.
While traditional advertising is still essential, here are a few reasons to convince you to practice testimonial advertising for your business.
#1. Provides social proof to buyers
A product description that a company provides simply states its key features and advantages.
However, a testimonial also details how the product benefited customers.
This acts as social proof for buyers since they can relate to other shoppers and their experiences, making them more likely to purchase.
#2. Saves advertising costs
One of the most significant expenditures for a company is advertising and promotional costs. While advertising helps brands reach out to many people, testimonial marketing enables you to acquire more customers without much investment.
With testimonial advertising, potential buyers can get unbiased reviews since you are not paying clients to say anything positive about your brand.
Moreover, for every customer that provides a testimonial, you can give them a coupon or a discount for their next purchase, encouraging more sales.
Read also: Dental Ads That'll Make You Laugh 😂
#3. Improves credibility and expertise
If a company wants to expand its clientele, it needs to build credibility and expertise.
This helps create trust among consumers and assures that your products are authentic and of good quality.
Testimonial advertising is a formal way of telling buyers your brand can be trusted.
When clients describe their experience of using your products or services in detail and attach images or videos as proof, it further instills credibility among people that your company is genuine.
#4. Improves business performance
When done correctly, testimonial advertising can persuade customers from competitor brands to shift to buying your products.
By publishing reviews provided by existing buyers, testimonial advertising helps you build a positive brand reputation among potential clients. This encourages more people to purchase from your company, which, in turn, boosts revenue and overall business performance.
Read also: 10 Epic Banner Ad Examples: Stupendously Creative!
How Can You Ensure The Authenticity of Client Testimonials?
Given that testimonial advertising is largely positive in nature, how do you ensure the authenticity of client testimonials?
Unless you are able to offer authenticity, any number of testimonials won't do any good for your business.
Consumers today need to know that the reviews on websites, social media or any other related platform are genuine and not fake.
As a brand, you can only build credibility when the testimonials are balanced and unbiased.
It's easy to identify biases if the reviews on your website are only positive or negative. This will hurt your business, leading to lower sales and profit.
One way to build authenticity is by partnering with well-known influencers in your industry alongside other relevant public figures and industry professionals.
You can ask them to try out your products and provide their feedback.
This feedback or testimonial can be published on your company's website and social media channels.
It will help create reliable testimonial advertising.
With their considerable reputation, such public figures can persuade people that your brand is genuine and convince them to make a purchase.
Read also: What Is Direct Marketing? Does It Work? [13 Ways To Do It]
Where Do Testimonials Typically Appear?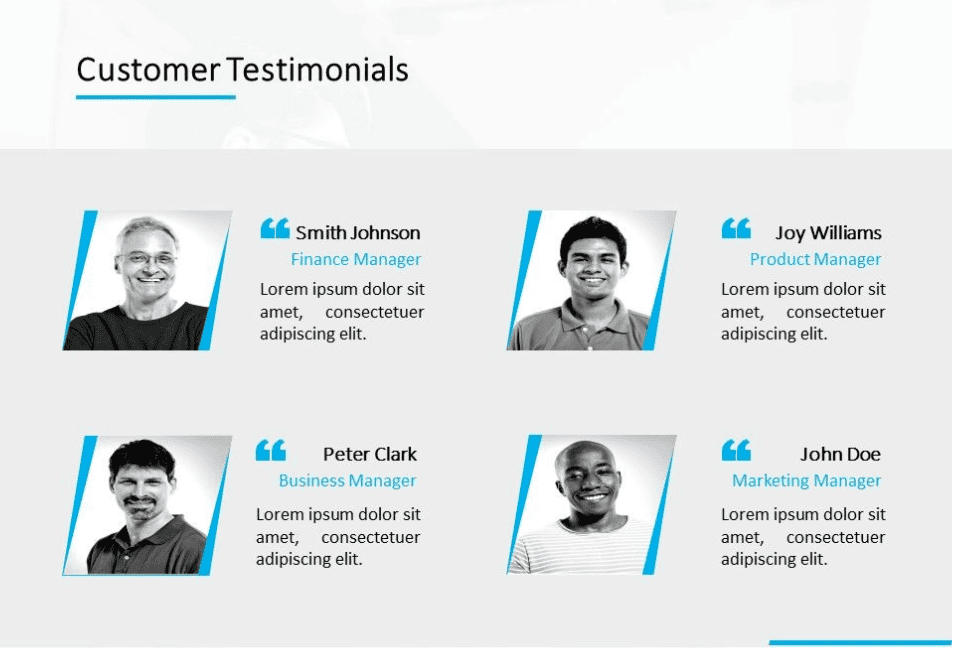 Typically, client testimonials appear at the end of a company's webpage.
However, you can also have a separate 'Testimonials' section on your website dedicated solely to customer reviews.
Here, you can include both videos and static testimonials and provide a more detailed, in-depth picture of your brand.
With the growth of social media, companies also choose to publish client success stories on platforms such as Facebook and Instagram.
Here too, you can add videos and write a brief summary of your client, why they chose to buy your product, and how it helped them.
Read also: Five Reasons To Invest In Happy Customers
Examples Of Social Media Ads With Testimonials
Below are a few examples of how customer testimonials are used with social media ads.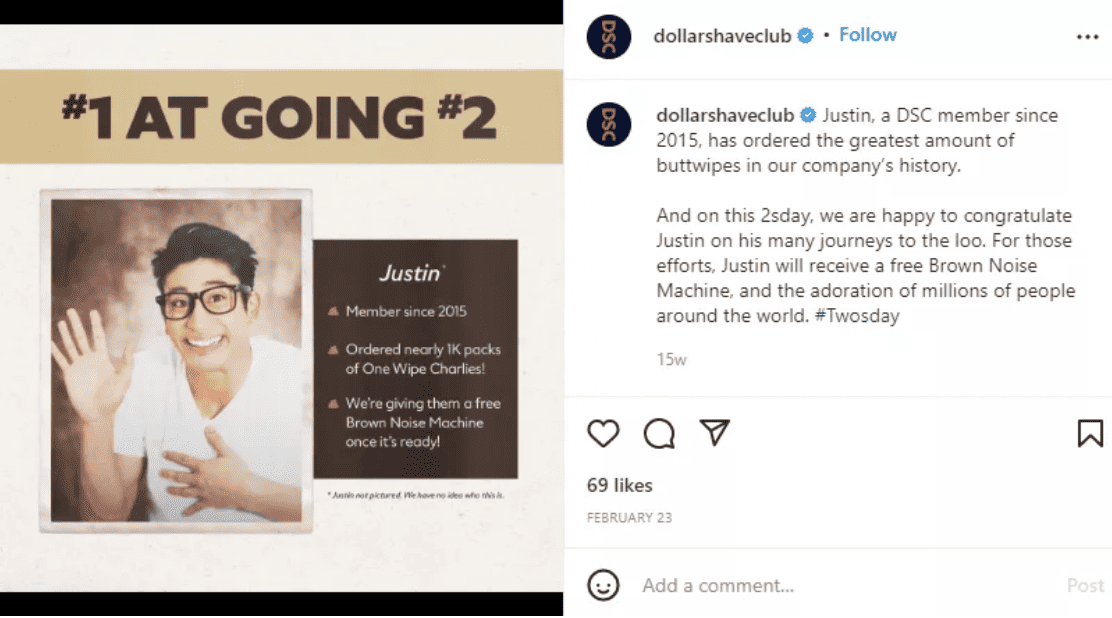 Dollar Shave Club is an American company that sells men's personal grooming products.
In this example, the brand uses client testimonials in a quirky way to attract buyers. By highlighting statistics such as the number of purchases made, the brand is attempting to show customer loyalty.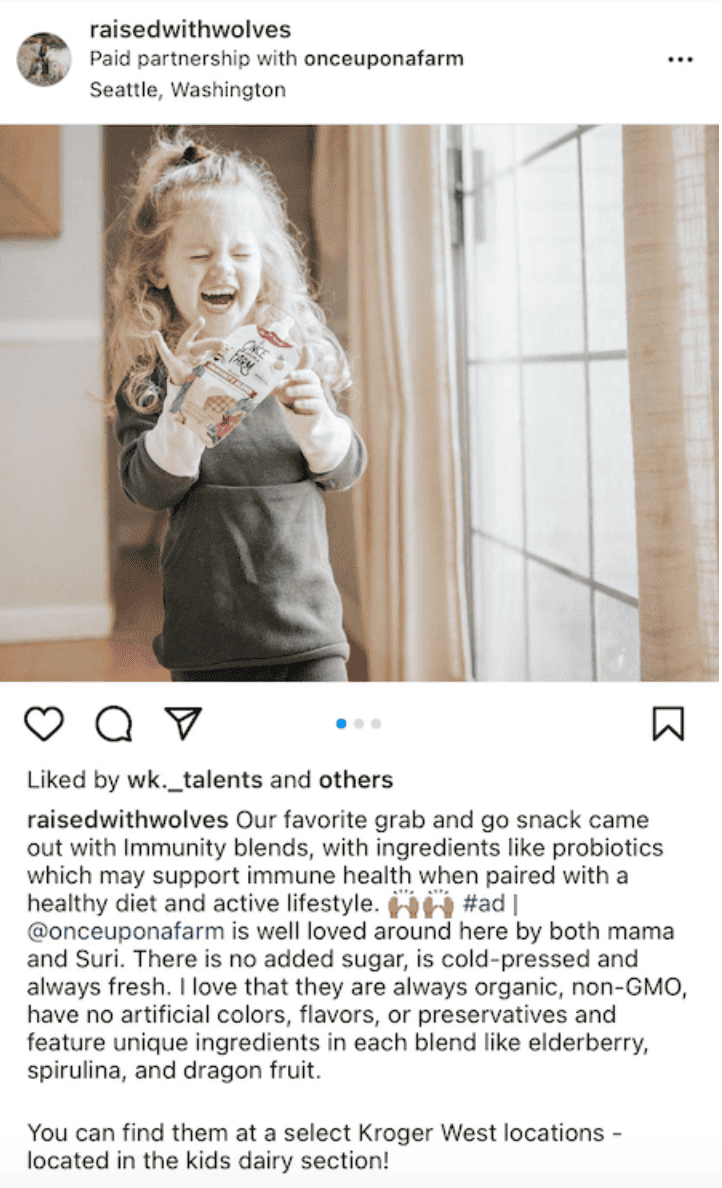 Once Upon A Farm is a brand that sells organic baby food and snacks for children. Here, the brand has collaborated with an influencer to demonstrate the popularity of its products among children.
Using the example of real-life children, the company is trying to reach out to kids and their parents by making their ads more relatable.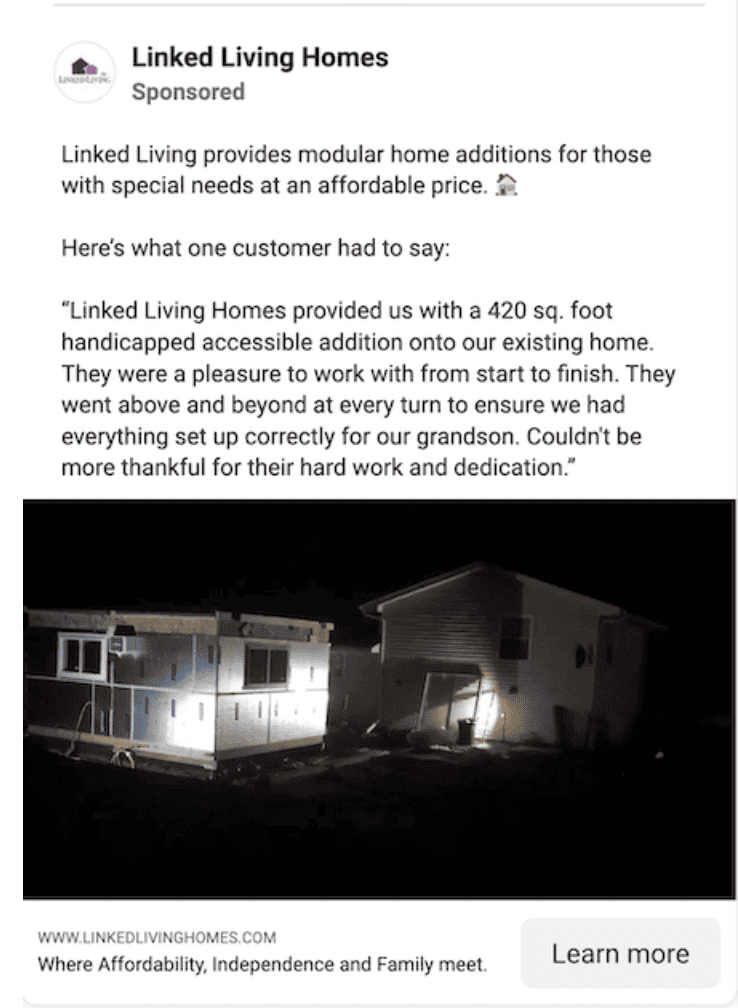 Linked Living Homes is a real estate firm based in Wisconsin, US.
The company has used Facebook Ads to attract new clients in the example above.
By adding a link to the website along with text that explains a customer's journey of building their ideal home by availing of the company's services.
Country Delight is a well-known Indian dairy brand that sources milk and milk products directly from farmers. The company leverages influencer marketing to promote itself using video testimonials.
In the video above, Tisca Chopra, a famous Indian actress, reviews Country Delight and why she would recommend it to her family.
Similarly, the brand has partnered with other public figures in India to promote the quality and authenticity of its products.
Read also: Innovate or Stagnate: Bold eCommerce Advertising Strategies for Growth
Different Ways To Gather Customer Testimonials
Brands can gather customer testimonials in several ways.
Third-Party review sites

You will find many third-party platforms that collect reviews from customers in their industry. For instance, G2, Capterra, etc., are some of the best third-party review sites where customers leave feedback on their experience with the SaaS products.
Similarly, there are Google Reviews, Amazon Customer Reviews, and Yelp, where buyers can rate various products and services, along with one to two-line feedback.
Your website or social media pages
You can enable customers to leave reviews on your product page or even directly send messages on the brand's social media platform. It can be in the form of images, text, or even videos.
You can ask the customer to record themselves speaking about their experience with your brand and which products or services they liked the best.
Clients usually shoot these videos on their own, or a team from the brand records them on a camera.
Surveys
Another way to gather feedback is through surveys. You can easily send emails with a form attached whereby customers send the response.
With the help of marketing automation tools like EngageBay, you can even automate the process of sending survey forms via email after a few days of placing the order.
Read also: Five-Star Reviews: What Does It Take to Get High Marks from Your Audience?
How Can You Encourage Customers to Provide Testimonials?
Here are some ways by which you can get more client testimonials for your brand.
#1. Be mindful of the timing
Make sure to request your clients for testimonials when their experiences are still fresh on their minds.
This implies that you should ask for feedback a couple of days or a week after customers have made a purchase.
You can also ask for a testimonial on a follow-up call or email.
#2. Record a quick video
While contacting customers for testimonials, ask them whether they would be comfortable providing feedback through videos.
If they say yes, then you can either request the client to shoot their own videos or have a team do so.
You can provide a prompt or a template that customers can use to describe their experiences.
#3. Show examples of other testimonials
For someone who has not given feedback before, providing testimonials can be difficult.
In such cases, you can show examples of previously published testimonials.
This can give an idea to clients on how to provide feedback and make it easier to talk about their experiences.
#4. Use feedback forms
Often, many customers prefer to provide reviews or feedback online.
This is where feedback forms come in handy. You can use digital feedback forms to ask customers to rate and review products individually or describe their overall experience with your brand.
Alternatively, you can ask buyers to provide their testimonials over a phone call or on your company's app, if any.
Read also: Get Positive Online Reviews For Your Business, Consistently!
Wrap Up
Testimonial advertising is an affordable yet effective way to attract more customers and generate sales.
Through testimonial advertising, organizations have built credibility and expanded their clientele.
Use marketing tools to automate and streamline the process of gathering testimonials.
EngageBay is one of the most affordable and robust platforms designed to help small and medium-sized businesses grow their business efficiently.
It's free for up to 15 users; set up a demo today.