System errors. Questionable billing practices. Poor customer support. These are but a few of the complaints thrown up by users of Freshworks on high-authority, trusted platforms like G2, Capterra, TrustRadius, and others.
We're not saying that's how it goes for everybody — of course, Freshworks has a lot of happy customers too, but many users are unhappy, and looking for other options.
That's why we have compiled this list of five of the best Freshworks alternatives. In this blog post, we'll explore:
EngageBay
Pipedrive
Insightly
AWeber
Drip
Let's begin.
Why Do Businesses Need a Freshworks Alternative?

Users have had complaints — all described in online reviews — about Freshworks' software. Here are some such issues:
As you add more data, program loading speed slows down
The software is very difficult to use even if you're more experienced in CRM software
The customer service is lacking
The basic, inexpensive plans are rarely enough for even small businesses, yet the more expensive plans are too costly
User Reviews of Freshworks
Here are some reviews describing the issues users have faced with Freshworks:



Fortunately, your options are far from limited to only Freshworks.
Read more: What Is Restaurant CRM Software & Which One Suits A Small Business?
The Top 5 Freshworks Alternatives
If you know where to look, you'll find plenty of lower-priced yet still efficient CRM software options that rival Freshworks.
Today, we're going to look at five such options: EngageBay, Pipedrive, Insightly, AWeber, and Drip.
We'll go one by one, discussing the features and pricing for each software so you can select the one that's friendliest for your small business budget!
#1. EngageBay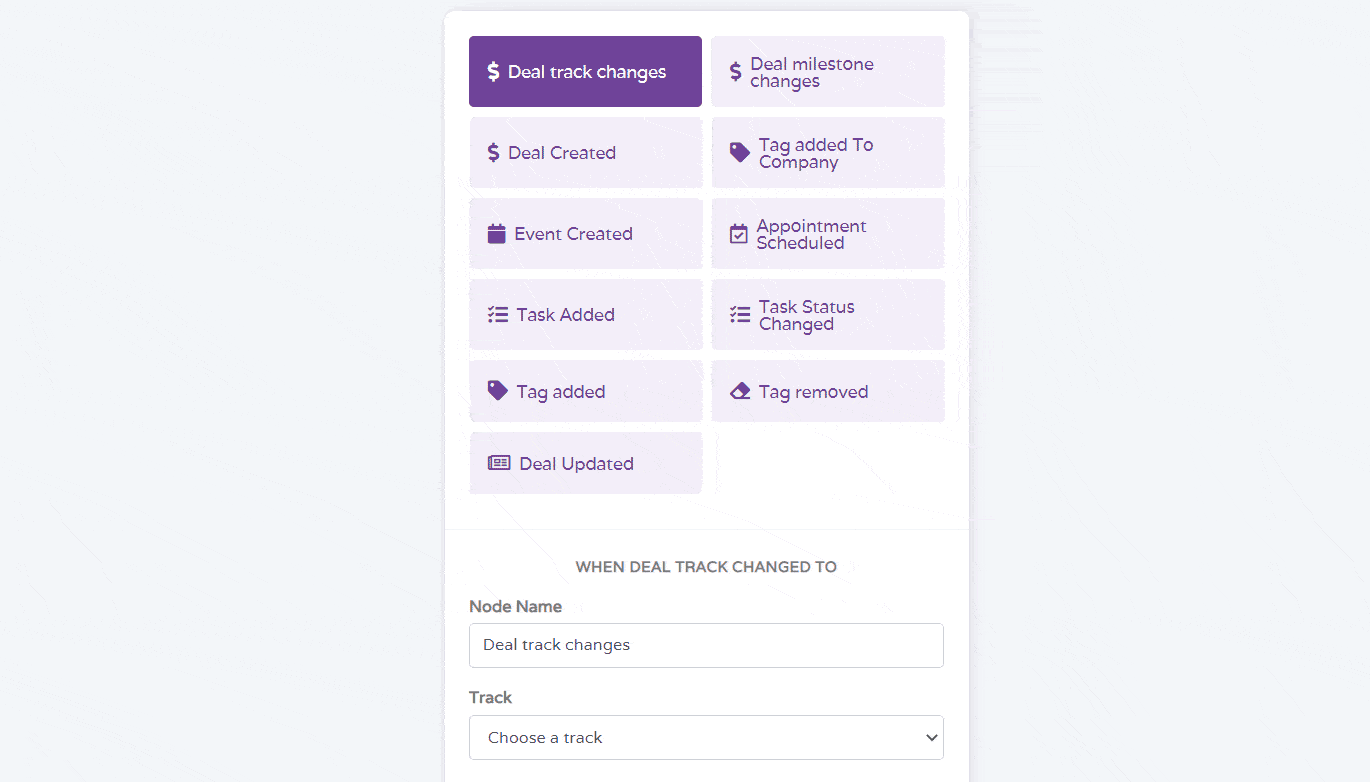 Let's begin with a CRM we most highly recommend on this list of Freshworks alternatives: EngageBay.
The founders of EngageBay were frustrated with the marketing, sales, and CRM solutions available for startups and small businesses.
Software like HubSpot CRM was and continues to be too expensive, so EngageBay was created to fill in the gaps. EngageBay is a highly affordable all-in-one marketing, sales, and customer support software with free integrated CRM.
Features
What is it about EngageBay that makes it such a worthy contender to Freshworks? EngageBay's CRM has the following features:
CRM Telephony: To paint a fuller picture of your leads and customers, tracking phone calls and records are important. EngageBay's CRM features call integration through CRM Telephony. You can make phone calls within CRM, take notes, and record them — all these calls are automatically logged.
Lead scoring: Rather than manually score your leads, EngageBay's CRM can automatically do so for you. The software's lead scoring system determines which leads might be qualified, reviews their level of engagement, and then encourages you to follow up with them at just the right time. This could increase your conversion rate.
Third-party integrations: Unlike some CRM software that doesn't play nicely with other tools, EngageBay's CRM integrates with most of your favorite third-party tools, software, and apps.
360-degree customer view: With EngageBay, understanding your customers inside and out has never been easier. The 360-degree customer view is holistic, allowing you to review customer and lead data on both macro and micro levels.
Inventory management: Track which products and services are available and in what quantities using EngageBay's inventory management feature.
CRM and email syncing: EngageBay's email integration saves all your email communication in the CRM. The 2-way email sync lets you manage all your email accounts, including Google and Outlook, from within the CRM.
Interaction management: No interactions will fall through the cracks when you're using EngageBay, as their end-to-end interaction management records everything from lead or customer inquiries to order placements, deal closures, and more.
Automation: Any worthwhile CRM will feature automation, and EngageBay is no exception. From lead scoring to email sending, social media posting, contact management, data sorting, meeting scheduling, and more, EngageBay can automate it all.
Sales reporting: The data-rich analytics produced by EngageBay will offer deep insights into the performance of your company.
To learn more about EngageBay's software, we recommend you check out this full product demo video:
Pricing
The best part about EngageBay's CRM by far is that it's absolutely free!
Yes, we mean it. Unlike Freshworks CRM, which only allows you to try its CRM for three weeks without paying, EngageBay's CRM is always free.
Here's the pricing:
Free: $0/month
Basic: $14.99/month
Growth: $49.99/month
Pro: $99.99/month

Here are the features included with EngageBay's Free plan:
1,000 emails a month
500 contacts
Reports dashboard
Integration with Office 365, Outlook, and Gmail
Live chat
Social suite
Email tracking
Predictive lead scoring
User activity
Appointment scheduling
Tasks
Deals
Lists
Tag management
360-degree customer and contact view
With the Basic plan, you get these additional features:
3,000 branded emails per month
1,000 contacts
Custom deal milestones
Calling minutes
Up to 5 landing pages
Group management
Canned responses
Ticket macros
The Growth plan bundles in these extra features:
25,000 branded emails a month
10,000 contacts
Proposals
Time zone-based deliveries
Triggers
Automation and workflow nodes
Email sequences
Leaderboards
Email scheduling
Call reports
Custom deal trackers and milestones
Calling minutes
If you want it all, the Pro plan has:
50,000 branded emails a month
Unlimited contacts
Custom reports
Goals
Conversational inbox
Call scripts
Call records
Role management
Proposal analytics
#2. Pipedrive

Your second option for Freshworks alternatives is Pipedrive, a pipeline management tool and CRM.
Founded in 2010 in New York, Pipedrive is a great sales CRM and is quite intuitive to use.
Features
Let's take a closer look at what Pipedrive has to offer.
Automation: Pipedrive allows you to automate your daily sales tasks through the 'Smart Contact Data' feature as well as task automation.
Sales Assistant: The Sales Assistant included with Pipedrive produces report graphs and other analytics. The Assistant also offers recommendations on how to automate your sales funnel and even tips for better performance.
Communications tracking: The contact management feature brings all relevant communications in one place, including sales documents, calendars, phone records, and emails.
Deal and lead management: Pipedrive's sales pipeline lets you create custom fields as well as visual pipelines and deals. Managing your leads and open deals will be much easier.
Integrations: Pipedrive integrates with useful third-party software, including Gmail and Google Drive.
Activity reminders: From mobile app push notifications to emails and in-app reminders, you'll get timely reminders about new deals, alerts, and customized reports.
Pricing
Although Pipedrive doesn't offer a free plan like EngageBay, its pricing is still affordable for small businesses:
Essential: $11.90 a month per user
Advanced: $24.90 a month per user
Professional: $49.90 a month per user
Enterprise: $74.90 a month per user
With the Essential plan, you have access to a surprising number of features, including:
Gmail Chrome extension
Google Drive syncing
Microsoft and Google calendar and contact syncing
Client location displayed on maps
Auto call logging
Caller ID tied to activities and deals
Real-time syncing
Native iOS and Android mobile apps
AES-256 encryption and compliance with SOC 2
Two-factor authentication
Device and user access logs
Open integrations and API
User and company goals
Activity and deal reports
Sales Assistant
Activity reminder notifications
Basic meeting scheduler
Custom fields and pipelines
The Advanced plan includes the above and adds on these features:
Web-to-mobile calls
Single sign-on logins
Important fields
Smart contact data
30 workflow automations
Customizable signatures
Document open tracking
Two-way email syncing
Pipedrive recommends the Professional plan for larger businesses, as it offers:
Advanced contact and deal visibility settings
Security rules
Security alerts
Security dashboard
Team goals
Team management
Revenue forecast reports
Custom reports and fields
Lead reports
eSignatures
Group emailing
#3. Insightly

Insightly is third on our list of Freshworks alternatives. Since 2009, this San Francisco-based business has been a trusted choice for salespeople and marketers alike.
Features
These CRM features are included with Insightly:
Mobile app: The Insightly mobile app, available for iOS and Android, allows you to track your projects and update them quickly.
Custom app building: Take your CRM further with custom apps that you can build from scratch using Insightly. This feature lets you add reports, dashboards, workflow automation, calculated fields, and validation rules to any app.
Dataset modeling and management: With dataset modeling, you can segment your data and craft personalized email marketing campaigns.
Email tracking: Insightly lets you send emails through their CRM, track and save them, and even review open and click-through rates.
Automation: The workflow automation through Insightly can be used to automate mundane tasks, follow-ups and reminders, and streamline post-deal steps.
Lead routing: Learn more about your leads when Insightly tracks related meetings, calls, emails, and campaign sources.
Data visualization and metrics: According to Insightly, their analytics include built-in business intelligence. The dashboards are shareable and feature drag-and-drop functionality.
Integrations: Insightly integrates with many tools and apps you probably already use, including PandaDoc, Mailchimp, QuickBooks, Xero, Google Apps, Gmail, and Microsoft Office 365.
Read also: Top 10 Financial Advisor CRM Tools For Perfect Client Management
Pricing
Insightly offers three plans:
Plus: $29/month
Professional: $49/month
Enterprise: $99/month
The Plus plan includes:
Custom emailing and report scheduling
Configurable reports
Business intelligence dashboards
Convertible win opportunities
Project processes
Calendar syncing
Milestones task tracking
Integrated project management
Mobile voice notes, calendar and contact integration, business card scanning, and mobile data syncing in real-time
Opportunity management
Sales team assignments
Custom sales processes
Email templates
Mass emails
Lead management
Event and task management
For a step up, here's what's in the Professional plan:
Configurable webhooks
Custom objects
Full workflow automation
Business intelligence dashboards
Outbound emailing scheduling
Lead routing and assignment
The most expansive plan is the Enterprise plan, which comes with all the above as well as:
Serverless lambda function scheduling
Dynamic page layout rules
Lambda function execution
Custom apps on mobile and web platforms
Calculated fields for all objects
Customized validation rules
Unlimited real-time insight cards
50 business card scans on mobile
#4. AWeber

If you're still considering your Freshworks alternatives, AWeber is one you should look into. A long-standing email and small business marketing service founded in 1998, AWeber also offers automation and CRM features.
Features
Here is an overview of those features:
Mobile apps: Choose from three AWeber mobile apps and streamline your marketing and sales objectives on the go. Curate lets you design stunning newsletters, AWeber Atom expands your email list, and AWeber Stats lets you track analytics in real-time.
List management: The subscription management features included with AWeber are sign-up form building, targeting and segmentation, and contact management.
Mobile reports: Share analytics among your whole sales team with pre-built reports on your analytics dashboard. Even mobile reports are available.
Automation triggers: Save more time with automation workflows and email triggers.
Integrations: Connect AWeber to all sorts of CRM tools and software such as Satori, ContactUs, LiveAgent, Salesforce, Konnektive CRM, 1CRM, 17hats, and BigContacts.
Pricing
Keeping things simple, you have your pick of two pricing plans with AWeber: Free or Pro.
The Free plan only offers 500 subscribers. After that, the Pro plan is based on a sliding price scale that increases as your audience grows. Here's what the monthly pricing looks like:
500 subscribers – $19
2,500 subscribers – $29
5,000 subscribers – $49
10,000 subscribers – $69
25,000 subscribers – $149
The Free plan comes with the following features:
Free migration
Integrations
Analytics
50,000 messages to send
50,000 subscribers
Unlimited users
Purchase tagging
Sales tracking
Services and products selling
Basic analytics
Custom domains
Facebook Pixel tracking
Google analytics
Video landing pages
Landing page templates
Hosted broadcast archives
AMP emails and HTML emails
Dynamic content
Email templates and email builder
Newsletters
3,000 emails a month
Of course, you get more for paying, such as these exclusive Pro plan features:
Unlimited message sending
Unlimited subscriber collection
Email sales tracking
Webpage tracking
Advanced analytics
Sending to custom segments
Signup form and email A/B testing
No AWeber branding on landing pages or emails
AWeber Ecommerce
Branded email click-track links
Behavioral automation
Unlimited emails a month
#5. Drip

The last CRM on our list is Drip, a marketing automation and e-commerce service for salespeople and marketers.
Features
The following features are available with a subscription to Drip:
Workflow A/B testing: Is your sales workflow really as effective as it could be? With workflow A/B testing, you won't have to guess anymore!
Insights dashboards: Review your current and past sales (and marketing) campaigns using Drip's expansive insights dashboard. You'll glean all sorts of useful metrics.
Automated revenue attribution: Who's the biggest seller on your sales team? To answer that question, use Drip's automated revenue attribution.
Deep segmentation: Segment your audience from a sales-minded perspective through filters including products, purchase patterns, communication history, and more.
Integrations: Drip integrates with a host of apps and tools, including Shopify, Privy, Facebook Custom Audiences, ThriveCart, Magento, and Justuno.
Pricing
Drip offers a free trial period but no outright free plan. Their pricing is dependent on how many customers your small business has. If you pay monthly, here are the fees to use Drip per subscriber:
500+ contacts – $19
700+ contacts – $29
2,500+ contacts – $39
3,000+ contacts – $49
3,500+ contacts – $59
4,000+ contacts – $69
4,500+ contacts – $89
5,000+ contacts – $99
6,000+ contacts – $109
7,000+ contacts – $124
8,000+ contacts – $139
9,000+ contacts – $154
10,000+ contacts – $169
Conclusion
Your small business or startup doesn't have to depend on Freshworks if their customer service or slow software tools have left you feeling iffy.
The five CRM platforms we covered in this blog post have sterling reputation, better pricing, and comprehensive feature sets.
We recommend getting started with EngageBay. This all-in-one CRM is always free, and you can use a wealth of marketing and sales automation features to help your revenues grow!
Even the Pro plan — with all its bells and whistles, and unlimited contacts — costs under $100. Isn't that a steal?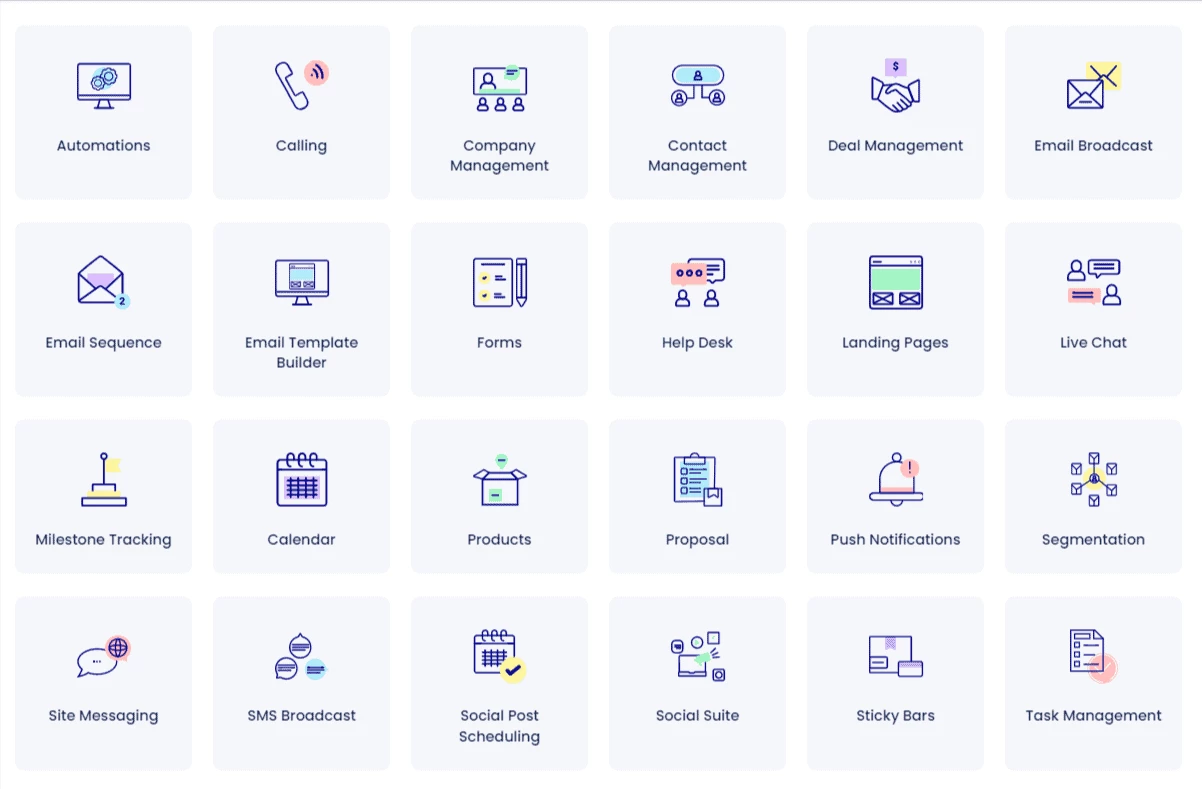 Sign up now, or book a 30-minute demo with one of our experts.