Do you own an insurance agency and need more creative marketing ideas to grow your business? Offering competitive quotes, superior customer service, and other discounts isn't enough.
You need to find unique ways to stand out from the competition – doing so will help attract new customers, build loyalty among current clients, and ultimately lead to higher sales.
This blog post will explore some of the best insurance marketing ideas to help you create a great brand image and increase your market share.
What is Insurance Marketing?
Insurance marketing is developing and implementing a strategy to promote insurance products, services, and information to potential customers. This type of marketing involves evaluating customer needs, researching market trends, and creating effective advertising campaigns to reach target audiences.
Additionally, insurance marketers must stay up-to-date on legal requirements to ensure their campaigns comply with applicable regulations.
It's also important for these professionals to understand the complexities of the various types of insurance coverage available so that they can accurately communicate product features and benefits. Properly executed insurance marketing campaigns help companies increase sales and strengthen consumer relationships.
In addition to creating promotional materials, many insurance marketers are tasked with building brand awareness and educating customers about different levels of coverage and the benefits of each.
They may also need to implement tactics like email campaigns, special offers, contests, and bonuses to attract more customers and build loyalty.
Insurance marketers must be able to develop relationships with brokers, agents, and other partners to maximize success.
Read also: Insurance CRM Guide For Beginners
Top Insurance Marketing Ideas You Haven't Tried
Insurance marketing is essential to reaching new customers and keeping the existing ones. To ensure that your campaigns are effective, it's important to stay ahead of the competition by using unique marketing techniques.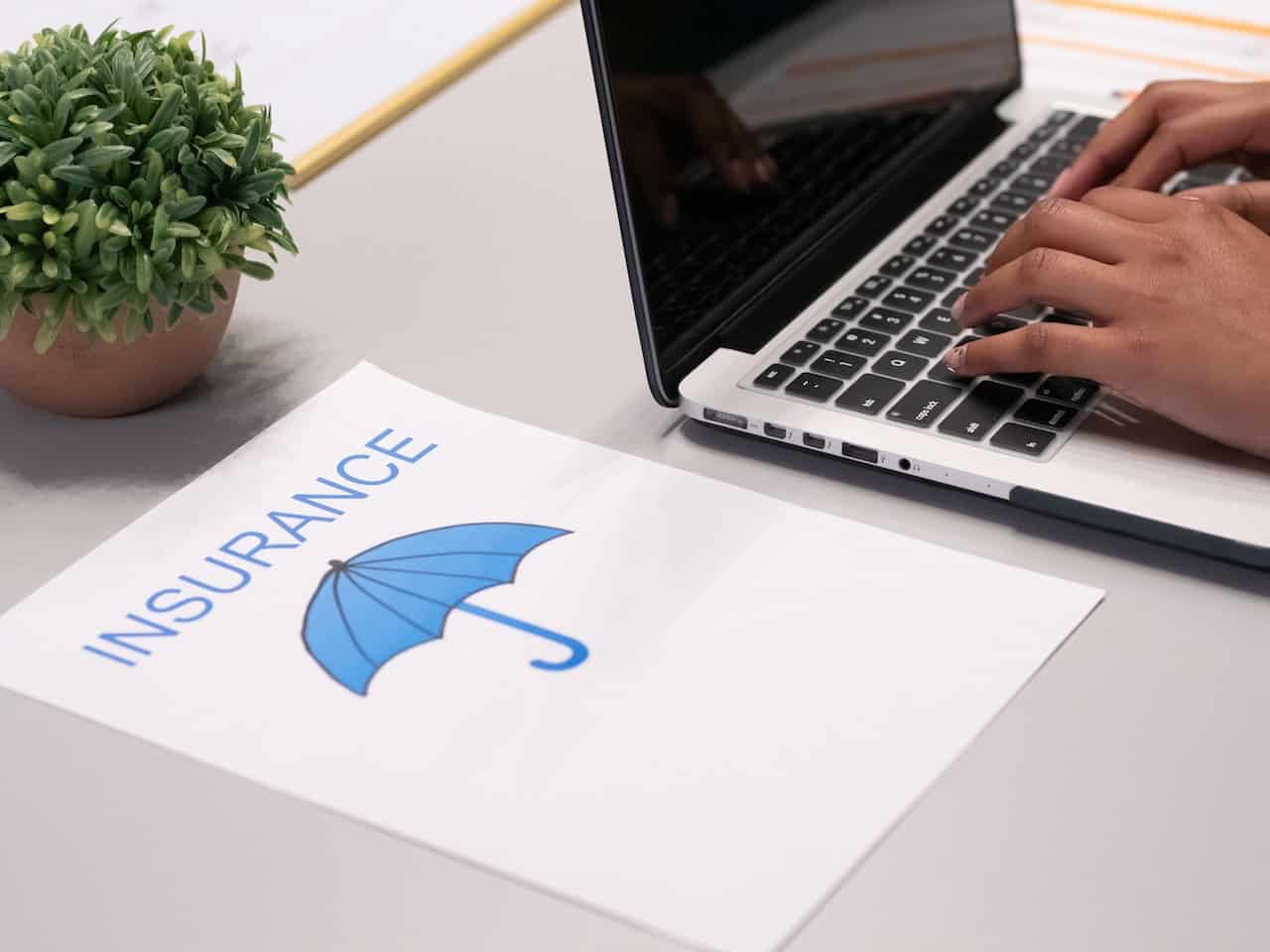 Here are some top insurance marketing ideas you may not have tried yet.
1. Make an 'Everything We Sell' sheet
Create a sheet with all the insurance products and services your agency offers. Include details on coverage, premiums, customer support, and any discounts you offer.
Have this sheet ready for customers during their purchase process so that they can feel more secure in their decision.
2. Capitalize on social media
Life Insurance companies often overlook the power of social media. Utilizing platforms like Twitter and Facebook can help you reach new customers, spread awareness about your products and services, and build relationships with existing customers.
This type of marketing can be advantageous when advertising special offers and discounts.
10 Top Free and Paid Social Media Video Creator Apps
3. Refine your email strategy
Email remains one of the most effective ways to reach customers. Develop a plan to send emails with informative content and special offers regularly.
You can also use email campaigns to announce product or service changes. This will help ensure your customers stay updated with your agency's offerings.
4. Make the most of video marketing
Video marketing is an increasingly popular tool for insurance companies. This content can help you attract customers and build relationships by providing helpful information about your products and services.
You can leverage AI tools to create a copy. This generative AI insurance use cases guide provides insights on how to approach it.
Try creating educational videos that answer common customer questions or explain how to use certain features.
17 Tips for Video Marketing Success
5. Double down on content marketing
Content marketing is a great way to establish your brand as an industry expert and increase customer engagement. Create content such as blogs, articles, videos, or infographics that provide useful information about insurance-related topics.
This will help the insurance business reach more potential customers while building trust with your current ones.
10 Content Marketing Tips To Make Your Day
6. Invest more in SEO
Investing in SEO (Search Engine Optimization) can help increase your website's visibility and rankings on search engine results pages. This will make it easier for customers to find your business when searching for insurance-related information.
Optimizing your website with keywords related to the products and services you offer can also help improve your rankings.
Here's an excellent presentation by Semrush to help with getting started in search marketing 👇🏻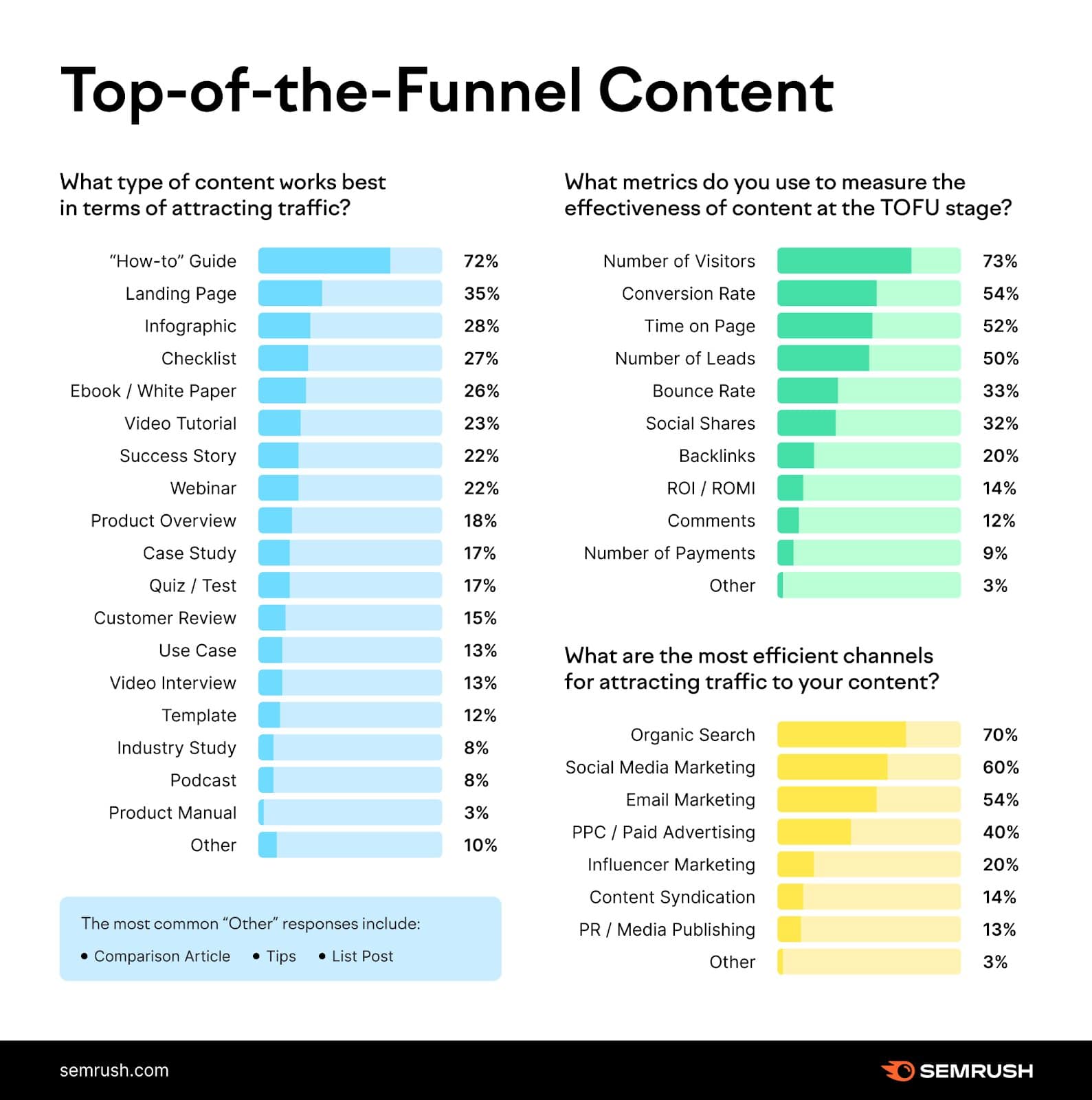 7. Do some blogger outreach
Blogger outreach is a great way to get your brand in front of new customers.
Contact all influential bloggers in your industry, especially those who write about topics related to your offerings. Request them to write about your products and services — explore collaboration opportunities.
This exposure can help you reach potential customers who may not have heard of your business.
Read also: 20 Hot Freelance Business Ideas for a Prosperous 2023
8. Create lead magnets, like eBooks
Offering customers something for free in exchange for their contact information is a great way to generate leads. Create lead magnets such as e-books, webinars, or white papers to entice potential insurance leads and get them to sign up for your mailing list.
This will allow you to stay in contact with them and offer them special offers or discounts.
The Ultimate Guide to Creating Lead Magnets, and Why You Need Them
9. Organize networking events
Networking events are a great way to connect with customers and build relationships with them.
Host events such as seminars, webinars, or workshops to help educate potential customers on insurance-related topics while also allowing them to ask questions.
10. Create lucrative referral programs
Referral programs are a great way to incentivize customers to spread the word about your business. Offer rewards such as discounts or loyalty points to customers who refer new clients.
This will help you reach more potential customers while also rewarding existing ones. Here's one example of affiliate or referral programs: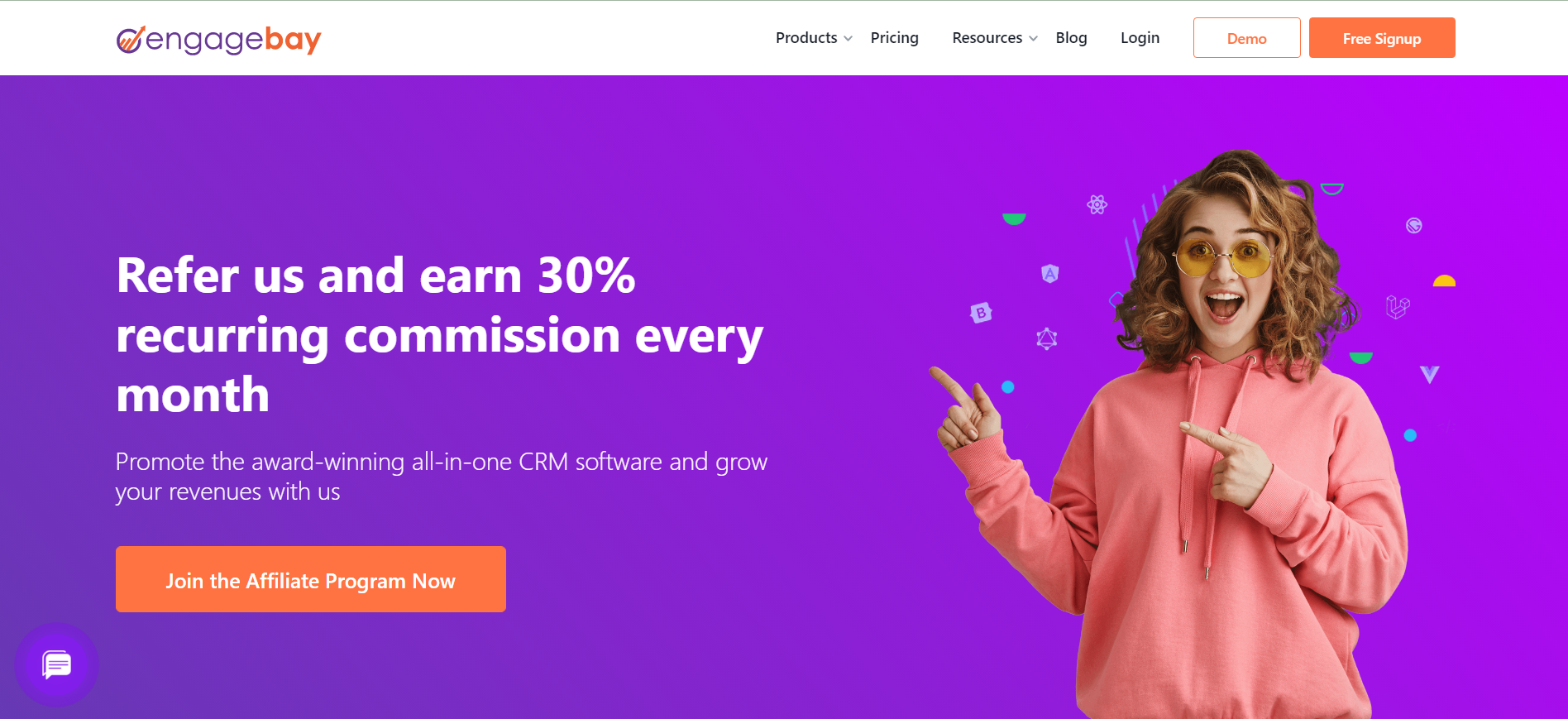 11. Invest in PPC ads
Pay-per-click (PPC) ads are a great way to reach potential customers. Create targeted campaigns with specific keywords related to your products and services.
This will ensure you're reaching the right people interested in your offering. PPC ads can also be used to entice potential customers with special offers.
14 Low-Cost Local Marketing Ideas That Will Make a Big Impact
12. Build authority with a YouTube channel
Create a YouTube channel and share informative videos about the insurance industry. This will help you build authority in your field and increase brand awareness.
You can also use YouTube ads to reach potential customers and get them to visit your website for more information.
13. Host and join podcasts
Podcasts are a great way to reach potential customers and give them helpful information about insurance-related topics. Create podcasts with engaging content that answers customer questions or advises choosing the right policy.
This will help you build trust with potential customers and increase brand awareness.
30+ Marketing Podcasts To Level Up Your Game
14. List in relevant directories
List your business in online directories related to insurance. This will make it easier for customers to find you and help you rank higher on search engine results pages.
Additionally, listing in directories can help build trust with potential customers and increase brand visibility.
15. Build a great brand image on Twitter
Twitter is a great way to engage with potential customers, keep them updated on your products or services, and build relationships.
Create an account for your business and post engaging content related to insurance marketing topics.
Additionally, you can also use Twitter ads to reach potential customers who may be interested in what you're offering.
Read also: Get Noticed: 16 Creative Marketing Ideas for Small Businesses
16. Create 'shorts' for social media
Short video clips are an excellent way to engage potential customers and get them interested in your offer. Create videos that highlight the features of your products or services, as well as answer customer questions.
You can use these videos on social media platforms like Facebook and Instagram to reach even more customers.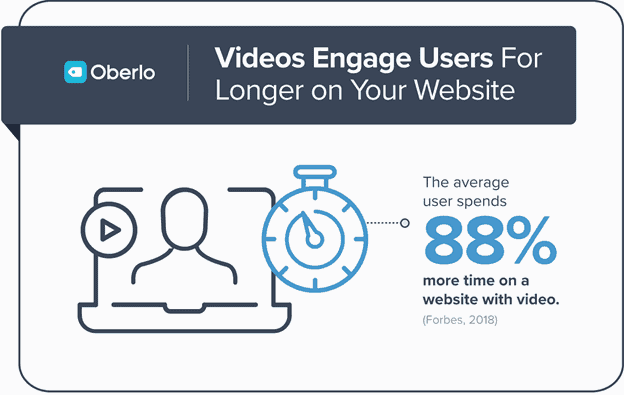 17. Offer exciting discounts and deals
Consumers love discounts, so offering deals can be a great way to attract potential customers. You can offer discounted rates for first-time buyers or loyalty programs that reward customers for referrals or renewals.
This will not only help you draw in new customers, but it will also keep existing ones coming back.
How To Write Discount Emails Like A Boss
18. Create a slick mobile app
Developing a mobile app can effectively reach potential customers and offer special deals or discounts directly to their phones.
This will make it easier for them to find the information they need about your business and services.
You can also use push notifications to keep customers informed about offers they may be interested in.
19. Be consistent with sending email newsletters
Send regular email newsletters to your subscribers with tips, advice, and promotions related to insurance agent services. This is a great way to keep customers informed about what you're offering and reinforce your brand.
This will also help you build relationships with potential customers and keep them up to date on any changes or new products.
14 Inspiring Newsletter Sign-Up Examples From Top Brands
20. Host some engaging contests
Create an engaging contest to drive traffic to your website and generate leads. You can offer discounts, free services, or branded merchandise as participation rewards.
Contests are also a great way to increase social media followers and engagement. This is also an excellent opportunity to get creative and build something fun and exciting to draw attention to your business.
Creative Event Marketing Ideas to Get People Excited
21. Be active on forums
Join industry-related forums where potential customers may seek advice or information about the policies from an insurance agent.
Participate in conversations and provide helpful answers to questions. This will show potential customers that you're knowledgeable and trustworthy.
Additionally, it can help you build relationships and increase awareness about your business. Here's an example of a Reddit forum for auto insurance:

9 Customer Management Strategies to Boost Loyalty
22. Design a great loyalty program
Develop a loyalty program to reward customers for their loyalty. Offer rewards such as discounts or free services with each purchase they make.
This will help you retain existing customers and encourage them to recommend your services to others. This is also a great way to increase sales and build relationships with potential customers.
Read also: Spring To Success With These Vibrant May Marketing Ideas
23. Get more testimonials, and promote them everywhere
Feature customer reviews and testimonials on your website and social media platforms. This will help potential customers understand the benefits of your services and make better-informed decisions about purchasing health insurance.
This will also help you build trust and credibility with potential customers. It's underrated because it's hard to measure the 'ROI' of customer testimonials, but if you think about it, when was the last time you bought something without reading some user reviews?
10 Financial Advisor CRM For Perfect Client Management
24. Track customer data with a CRM integration
A customer relationship management (CRM) solution can help you track customer data and segment your target audience. This will enable you to create more effective, personalized campaigns to reach the right customers at the right time.
It'll also help you increase customer retention and refine your marketing strategies.
25. Get clarity on your sales funnel
Your marketing can improve a lot if you let the sales funnel speak. For instance, website analytics lets you track exactly where your signups and queries are coming from.
These insights lead to crucial decisions that can transform your marketing for good. The more you try to align your sales and marketing goals, the better both will get.
13 Game-Changing Law Firm Marketing Ideas To Try
Conclusion
Marketing your insurance products and services may be challenging in this age because of the competition. On the other hand, the internet and social media have leveled the playing field a lot, so it's not just the big players taking consumers' attention.
Do your best to differentiate, and try all the marketing strategies. You never know what works best.
But once you do, double down and invest more resources in that direction.
For an all-in-one marketing automation & CRM solution, try EngageBay.