What is Lead Nurturing?
Let start this article with the definition of lead nurturing: Lead nurturing is the process of engaging and building relationships with potential customers by providing relevant information even if they are not currently looking to buy your product or service. The main aim of lead nurturing is to make a potential client so much interested in your company that he/she actually purchases your product or service when it is actually the time to buy. Basically, lead nurturing is a way of building relationships with people who are currently not ready to buy your product but could be your ideal prospects.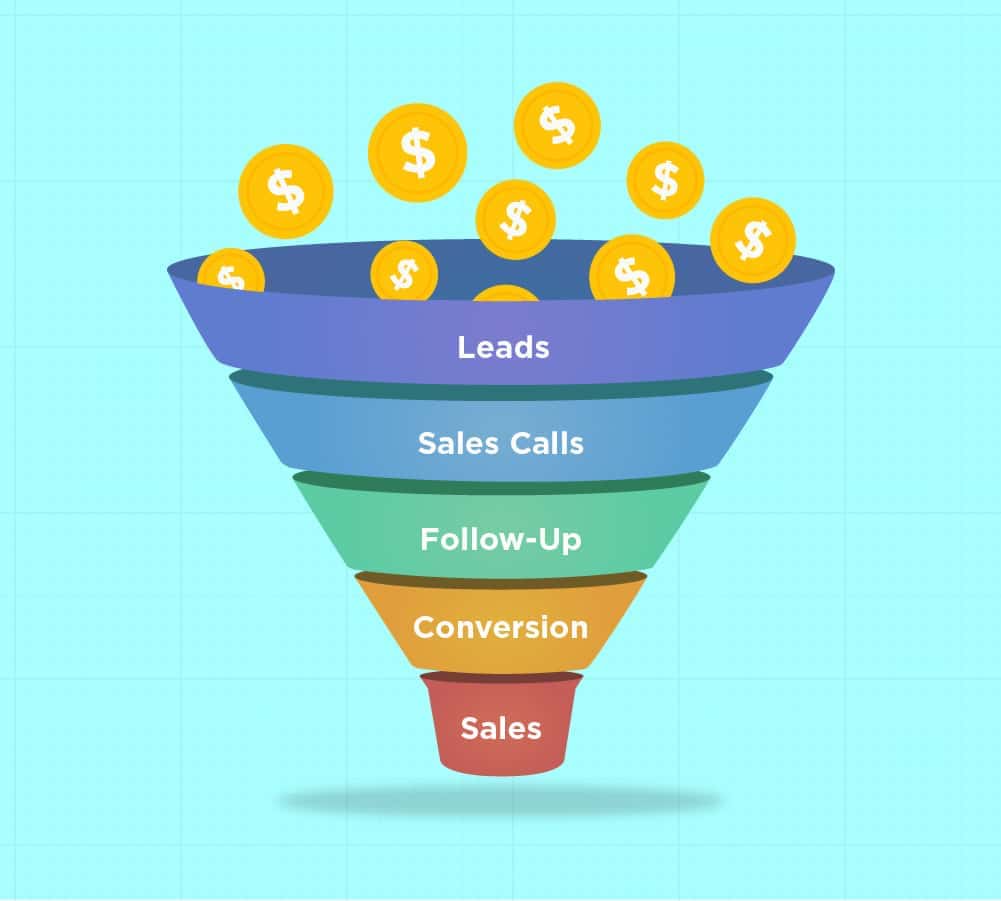 When a user enquires about your product, he is not going to commit based on just the first interaction. With a number of alternatives in the market for them, you need to be more convincing while how to make a lead into prospect.
What is a Lead?
Simply put, lead is a person who has shown an interest in a product your brand is selling. The user might share his email id, phone number or any other contact information so that you can get in touch with them at a later date. Social media, referrals from existing customers and direct response to advertisements are some of the major sources of leads.
The definition of lead may vary from one organization to another. For some companies, a lead may mean an individual that has already been determined as a prospective customer. For some companies, a lead just a contact they have received from one of their many sources. However, whatever the companies see leads as, they have the potential to become future clients. The main of the company should be to convert a lead into a sale.
Some of the most common types of leads are as follows
Cold, hot and warm leads
Suspects
Information Qualified Leads
Marketing Qualified Leads
Sales Qualified Leads
Cold, hot and warm leads: Marketers generally classify leads based on their interest in a product or a service. Hot leads are the ones who have not only shown interest in a product but have also decided a time frame for its purchase. Leads which have shown an active interest in a product but have not decided on a time frame to make the purchase can be classified as warm leads. Leads whose contact information is with the company but have not interacted with it are called cold leads.
Suspects: Suspects can be any individual that can potentially be in need of your product or service. You can't even tell if a suspect is actually interested in your product.
Information Qualified Leads: Any lead which provides their contact information in exchange for some resource such as an e-book, brochure or any other top-of-the sales funnel offer is known as Information Qualified Lead (IQL). They usually do not know anything about the company.
Marketing Qualified Leads: When marketing efforts trigger any user to take action, it is called as a Marketing Qualified Lead (MQL). They could have attended a webinar, responded to an online advertisement or contacted to know more about your company after seeing a flyer.
Sales Qualified Leads: Typically, a Sales Qualified Lead (SQL) in one who has been contacted by a sales representative and the conversation triggered an actual opportunity. You should constantly follow up with Sales Qualified Leads as they have the highest potential of converting.
What Is Lead Nurturing Campaign?
1. Lead Scoring
2. Personalization
3. Targeted marketing
4. Start the process of lead nurturing as soon as possible
5. Use interesting images and clear call to actions
6. Multi-Channel lead nurturing
7.  Marshal your sales and marketing efforts
8. Monitor the interest of leads in your product
In a lead nurturing campaign, you send leads certain emails(or messages) that encourage them to take actions to proceed to purchase. The main aim of a lead nurturing campaign is to keep them engaged with your company. You can use email drip campaigns to automatically send lead nurturing emails at regular intervals. Generally, over a span of 60 days, 3 to 5 emails are sent. However, you can alter the frequency based on your needs. Remember that if audiences find your emails too 'salesy', they will simply prefer not to open and may even redirect them to spam.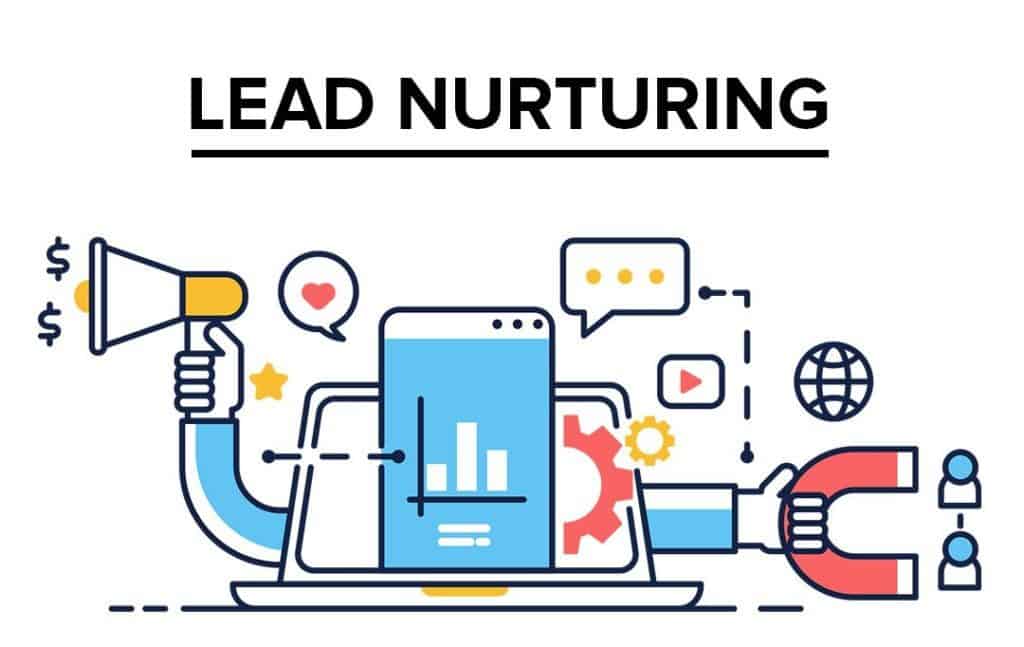 Source
To improve the success rate of your lead nurturing campaigns, you can:
Give offers and discounts
Share a personal story that people can relate to
Redirect users to content on your website that people might be interested in
Send emails about things that are relevant to subscribers
Here is a guide we have prepared on how to write awesome promotional emails.
Now that you are clear with all the basics and important terms related to lead nurturing, here are 8 best lead nurturing strategies that will help you succeed in 2019.
1. Lead Scoring
With Lead Scoring, you can give points to each lead in your database based on certain parameters that will decide his or her potential value to the business. With this mechanism, you can determine whether information of a lead should be passed over to the sales team or not.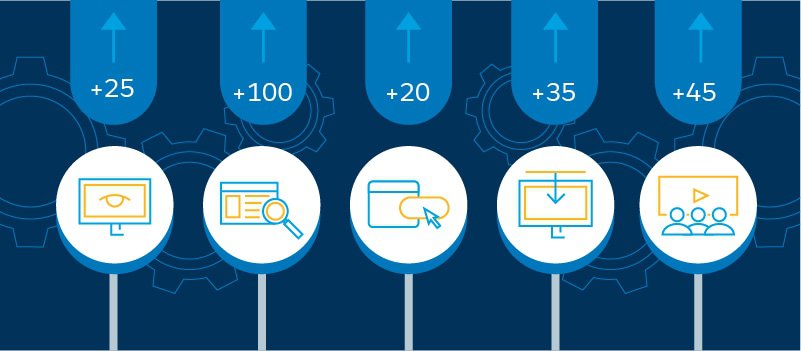 Source
To score a lead, you can take various factors into consideration such as:
The demographic information including age, occupation, and lifestyle
Number of times a lead visits your website and which pages they visit the most
Their areas of interest
The opening rate of nurturing emails
Time spent on emails and your website
Opt-in forms filled
Registering for events such as webinars
Social media activity with reference to your brand
Lead scoring helps companies understand which leads have a higher potential for converting and ensures that time is not wasted trying to close a deal that has no significant value. To communicate effectively with leads, you must know about their areas of interest and their relationship with the company.
2. Personalization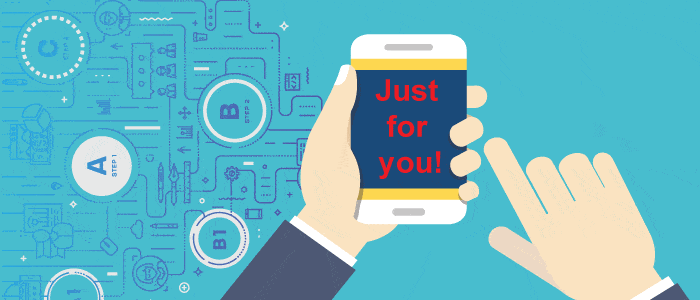 Source
We have described the importance of personalization in a number of our articles. In the case of lead nurturing, personalization refers to use of lead-specific data to customize the content sent to them. Any data such as their name, location, purchase history you have in your database can be used for customization.
Gradually, personalization is becoming the heart of email marketing strategies and its popularity is growing continuously. A study by MarketingLand suggests that personalized email campaigns perform around 6 times better than non-personalized ones.
You can incorporate personalization into your lead nurturing campaign using a number of ways. You can address your leads by name in the promotional emails you send. If you start an email by saying 'Dear John' instead of 'Dear Customer', it would make a greater impact. The email would feel more like it is sent by a relative or a friend than a company.
You can even include details about the lead's location in your email. You can suggest products that are particularly relevant to where they reside. Moreover, if a person signed up to your list from a computer accessories page, you can mention computers, headphones, keyboards, and other germane information.
3. Targeted marketing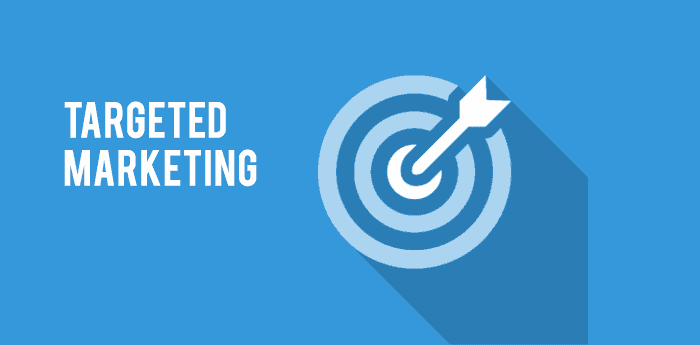 Source
Apart from personalization, it is essential to segment your list so that the certain lead nurturing content reaches only to a specific group of users. After all, there isn't a single strategy that can fit all types of users. If users keep on receiving irrelevant emails, they will get annoyed and mark you as spam. Thus, it is important to send relevant emails at the right time to leads and segmenting email list can help in doing the same.
Most of the CRM systems have valuable information about a lead generated over a period of time. So instead of just sending the send email to all the leads, you can segment the list and create highly targeted email nurturing lists. The more information different sources give you about leads, the more accurate your segmentation can be. If users can closely relate to the content, the chances are converting into a sale are high.
You can gain valuable insight into audiences by monitoring their social media activity, using keyword research to identify topics of interest, filtering databases to find what customers like the best, interviewing them or asking them to fill surveys.
4. Start the process of lead nurturing as soon as possible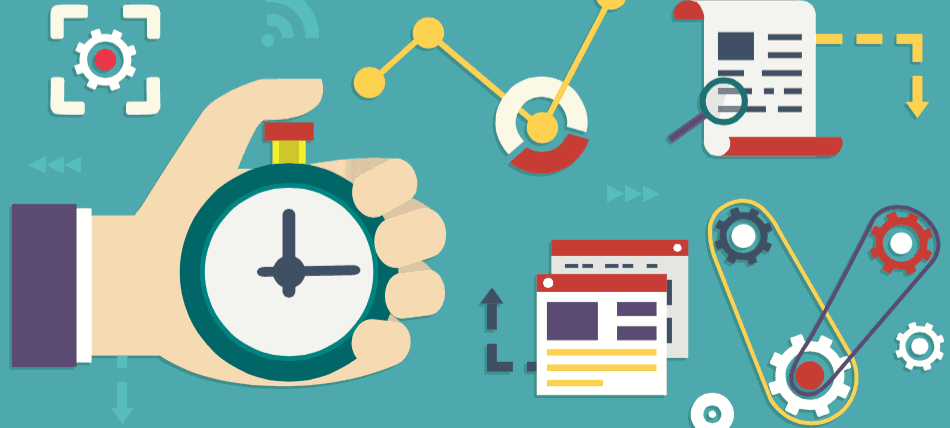 Source
Timing is one of the most factors that need to be considered while developing a effective lead nurturing campaign. The odds of converting a lead into a sale are higher when a lead is contacted immediately after it performs an action. Consumers generally want brands to contact them quickly and expect speedy responses to their queries. For example, if some user subscribes to your list, you can immediately send them a welcome email and thank them for signup up. This will vastly improve your relationship with that lead.
To gauge the time taken by the companies to respond to a web-generated lead, Harvard Business Review conducted a survey in which they audited 2,241 U.S companies and found that only 37% responded to their lead within an hour. 16% responded within a day and 24% took more than 24 hours to respond. Astonishingly, 23% of the companies never responded at all.
Within the companies that took more than 24 hours to respond, the average response time was 42 hours. They even discovered that contacting a lead with the first hour can be seven times more effective than contacting them an hour later. As compared to companies that waited 24 hours or longer, responding within one hour gave results that were 60 times better.
5. Use interesting images and clear call to actions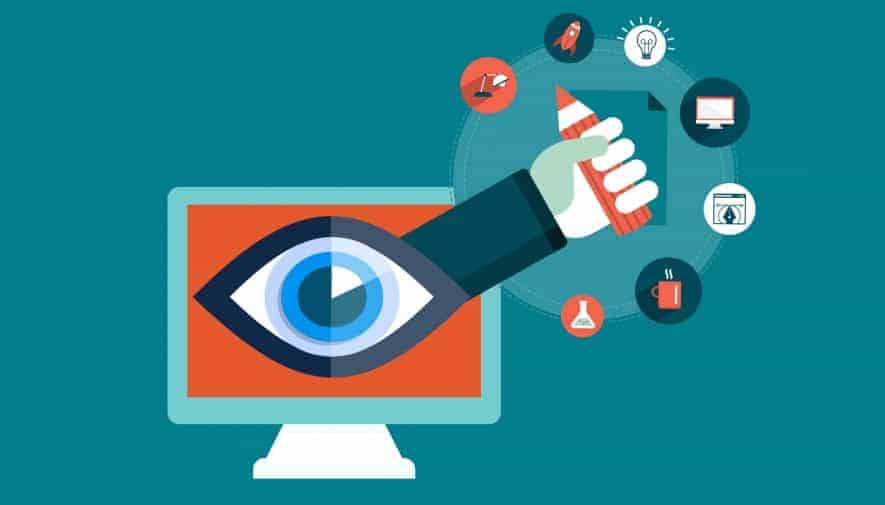 Source
As users move through the sales funnel, images can be used to grab the attention and build trust of your leads. People tend to remember things better when they are delivered along with graphics.
When people read through a copy of a text, they tend to just scan through it. However, if the same information is depicted in the form of an image, people spend more time on it and tend to understand it better. Rather than using generic stock photos, use your own graphics and ensure that they are in close association with the purpose of your lead nurturing marketing campaign.
Call to action is the differentiating factor between losing a lead and converting it. Even if your entire message is compelling and encourages your leads to take action, if they don't understand what step to take next, the entire lead nurturing process will fail.
Your CTA should be clearly visible in the design of the email. Typically, it is preferable to have just one CTA, however, if you want to want to include more than one, ensure that all of them serve distinct purposes. Using vibrant colors for CTAs can help in grabbing the attention of leads as well.
6. Multi-Channel lead nurturing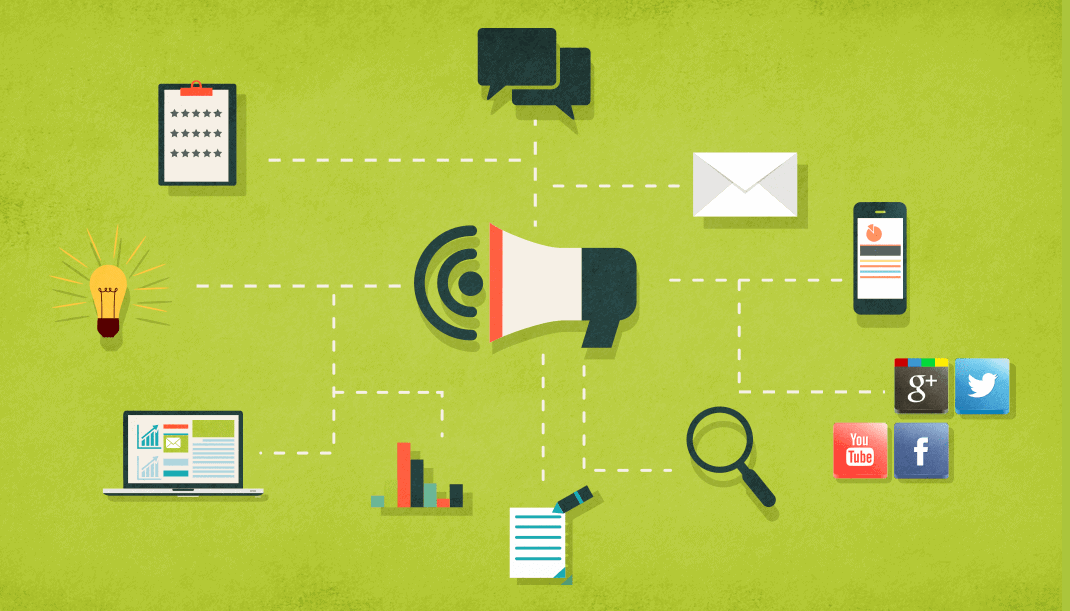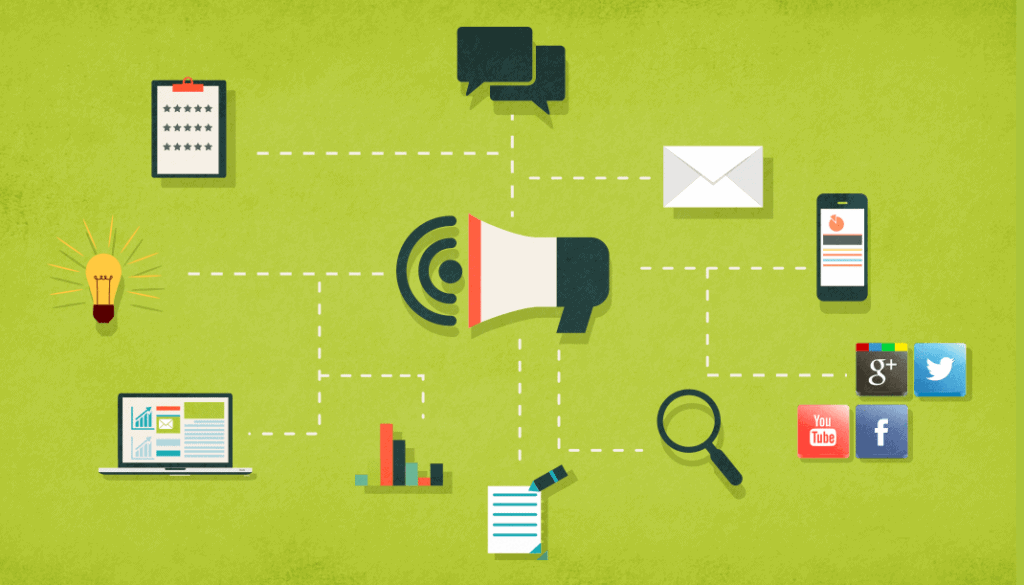 Source
Emails are a great way of nurturing leads. You get to directly communicate with your leads and answer their questions. However, The State of B2B Lead Nurturing Survey by Oracle suggested that four out of five marketers say their email open rates are lesser than 20%. Thus, we can see a clear necessity to move beyond inbox and be present on other online platforms. As a result, you need to develop a lead nurturing strategy that sends messages to your leads not just using one channel but all the channels that are relevant to your leads.
Multi-channel lead nurturing is the act of using various devices, touch points, and platforms to communicate with your leads. Some of the ways you can interact with leads are:
Social media
A blog post
Retargeting Ads
 YouTube videos
Webinars
Podcasts
Each channel mentioned above has a different user base. So a person who doesn't like to read blog posts might be interested in watching videos or listening to podcasts.
All in all, the main aim of multi-channel lead nurturing is to connect with leads via as many streams as possible.
7.  Marshal your sales and marketing efforts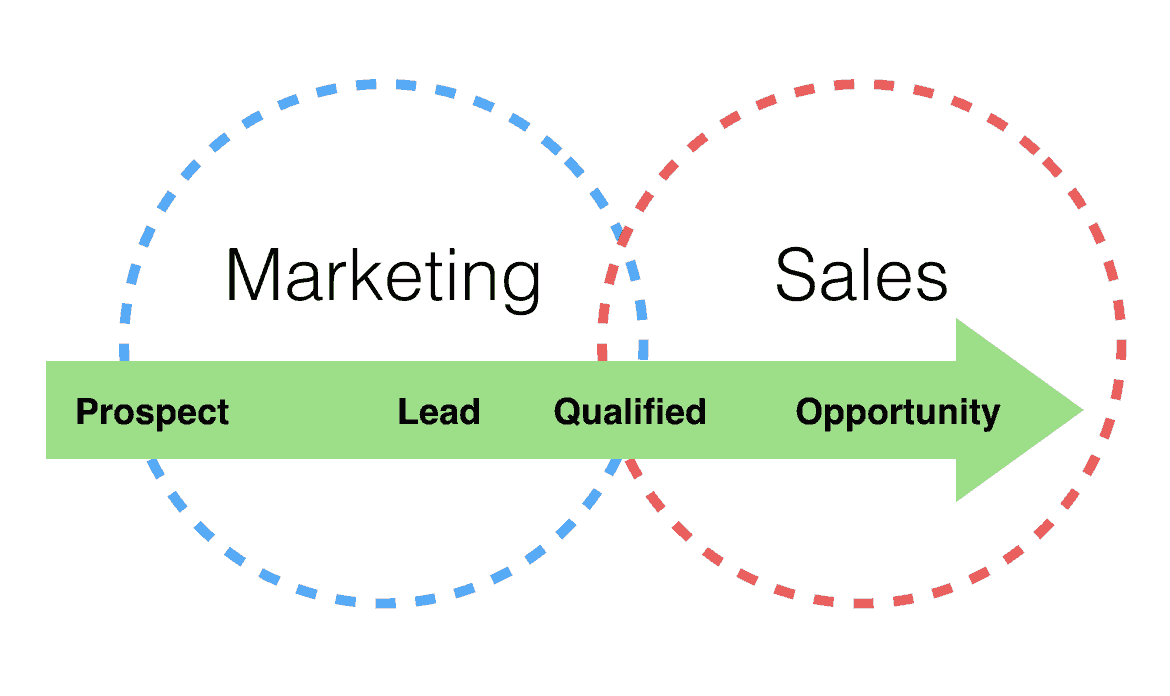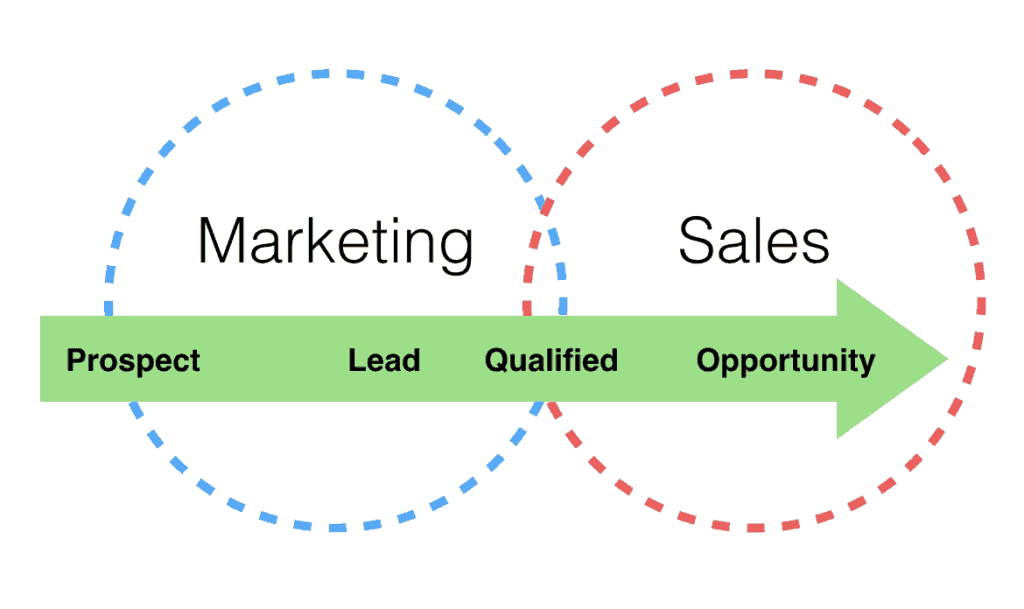 Source
According to research by Sales Performance Optimization Study of 2014, 89% of companies who aligned sales their marketing efforts saw a notable improvement in the number of leads that actually converted into opportunities as a result of continuous lead nurturing efforts. It is highly important for the sales team to take appropriate while the lead is still interested in the product.
However, since the marketing and sales teams have different goals and roles, aligning them to work seamlessly is quite a task. To prevent any misunderstanding between the two teams, the expectations and responsibilities in the SLA should be clearly outlined.
Lead scoring can help a lot in strengthening the revenue cycle. However, it can only be effective when both the teams come together to design the scorecard.
We have already discussed about different types of leads. Traditionally, the Marketing team defined the characteristics of a Marketing Qualified Lead(MQL) and Sales team came up with the qualities for a Sales Qualified Lead(SQL). However, sometimes, this makes the Sales team think that the Marketing team passes over unqualified leads to them. To prevent such misunderstandings, both teams should come together to outline the policies for leads. To know more about Marketing and Sales Qualified lead read this article.
8. Monitor the interest of leads in your product
If your leads are gradually losing interest in your product, there is no point in nurturing them. You have to convince them that your product or service is better than your competitors. While you are trying to interact with them, identify and understand their behavior and then judge how much they are interested in your product or company in general.
To estimate the interest of leads in your product, you can:
Check the open and click-through rates on your nurturing emails
Examine what they are talking about your brand on social media
Check the insights of your website and most importantly the product landing page
Conclusion
Lead nurturing is a time-consuming process. You cannot expect great results overnight, or even in a week or a month. It requires a lot of dedication, hard work, and understanding of how business processes work. The article covers 8 strategies that we recommend you to adopt for lead nurturing. Did we miss out on anything? Share your opinion in the comments section below.