We surely live in a world dominated by the internet and social media, with unlimited digital marketing content. But there are still many people who like to receive direct mail.
In fact, studies have shown that around two-thirds of enterprise marketers believe that direct mail has the highest ROI. Many marketers (27%) still use direct mail marketing campaigns to acquire new clients.
Several surveys have also been conducted in recent years to understand the popularity of direct mail campaigns amongst different demographics.
A generational research report published by the USPS has indicated that 37% of Gen Z, 41% of millennials, 45% of GenX, and 57% of boomers would be sad if they stopped receiving direct mail.
But many marketers and business owners are unsure how to begin an exceptional direct mail campaign.
So, in this blog post, we have compiled some of the best direct mail ideas, inspired by examples set by the biggest global companies.
1. Send a 'best customer' badge
You keep seeing the badges online, but why can't businesses send badges for loyalty to their customers in direct mail?
Engaging with business pages on Facebook earns you a 'top fan' badge, and posting Google reviews often gets you a 'local guide' badge. Almost nobody sends physical badges in direct mail to their customers, though, no matter how valuable those customers are.
This is a direct mail marketing idea that can help you stand out. Make a strong impression in the minds of all your (good) customers by sending them awesome badges.
Community colleges use this approach to invite students to visit their campuses. Business owners can also mail personalized badges, like a 'best customer' badge or a 'biggest fan' badge, that the customers can show off.
Just make sure you send the lanyard for the badge as well 😄
7 Kickass Bank Marketing Ideas You Can Steal
2. Send postcards
Many businesses often overlook the beauty and reach of a simple, yet beautiful postcard. Sending a postcard is a straightforward direct marketing strategy that will gain your brand better attention from your target audience.
You can use postcards with clean designs and include different details like a CTA or your contact information like email address and phone number.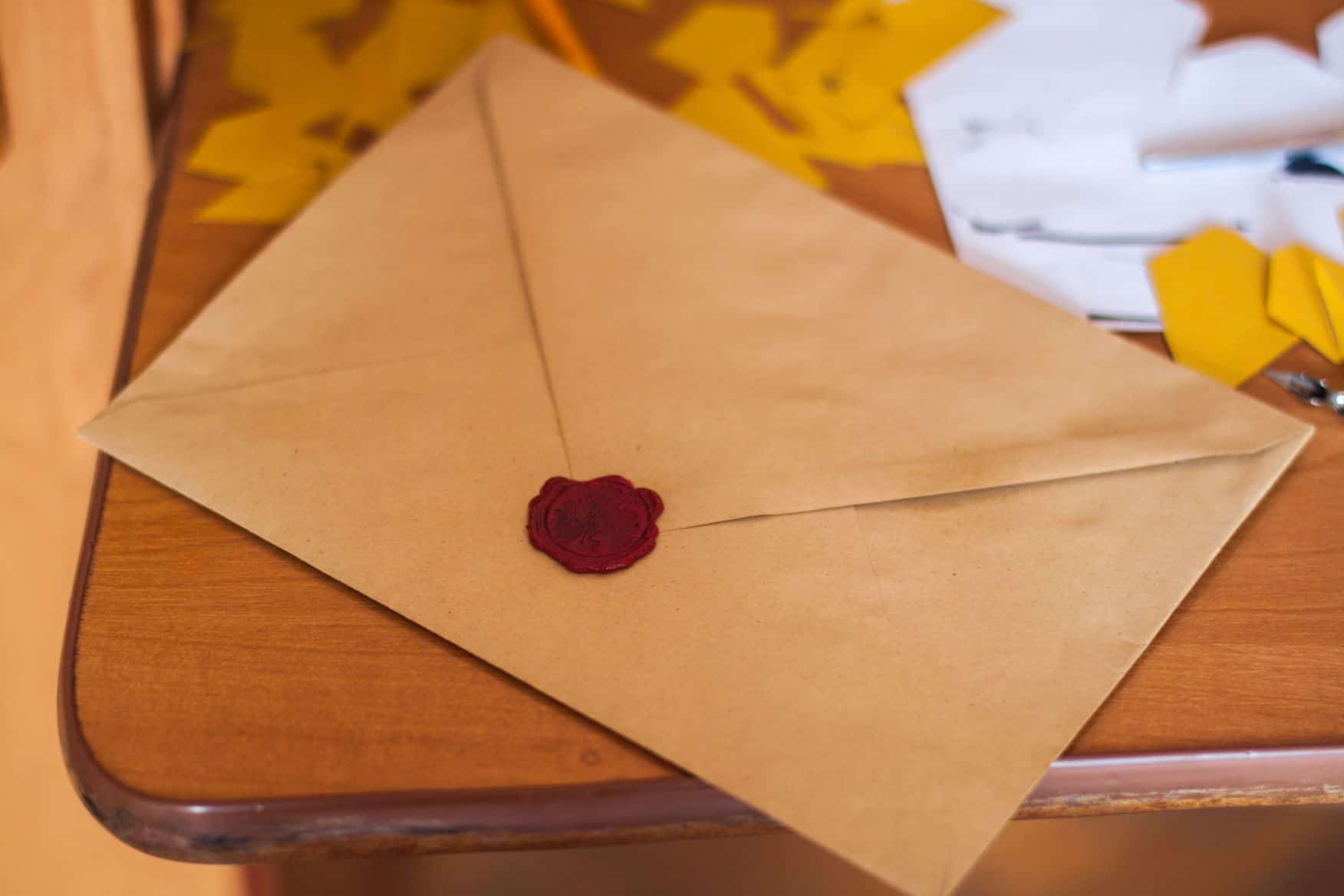 Attaching a coupon is also a good idea to make people act on your CTA. If your business has a physical location, you can also include your address in the mail. Adding a map in the postcard showing your location is also a fun way to ensure that the viewer has your attention.
If your company has a website, provide the URL created especially for the direct mail campaign to help you measure the response rate.
You can also adopt some mailing tricks to ensure that your postcard stands out from the countless mail people receive on a daily basis. Making use of oversized mailers is one such direct mail campaign strategy.
Standard postcard sizes are typically 4×6″, whereas oversized ones are sized 6×11″. Oversized mail will attract the attention of people faster. You can also use online design tools with numerous free templates to create eye-catching designs for your postcards.
Discover the most effective marketing strategies that will transform your campaigns in our detailed article!
Read also: 15 Gym Marketing Ideas to Pump Up Your Client Base
3. Mail brochures with detailed information
Though postcards are a great way to inform your target audience of your business, you may not be able to give detailed information about your business and its services in them. This is where a brochure comes into the picture.
Businesses can use brochures in place of the standard postcard to convey all the important details about the different products and services they offer. Brochures are an effective marketing tool for small businesses since they provide more space for content like product guides and menu listings.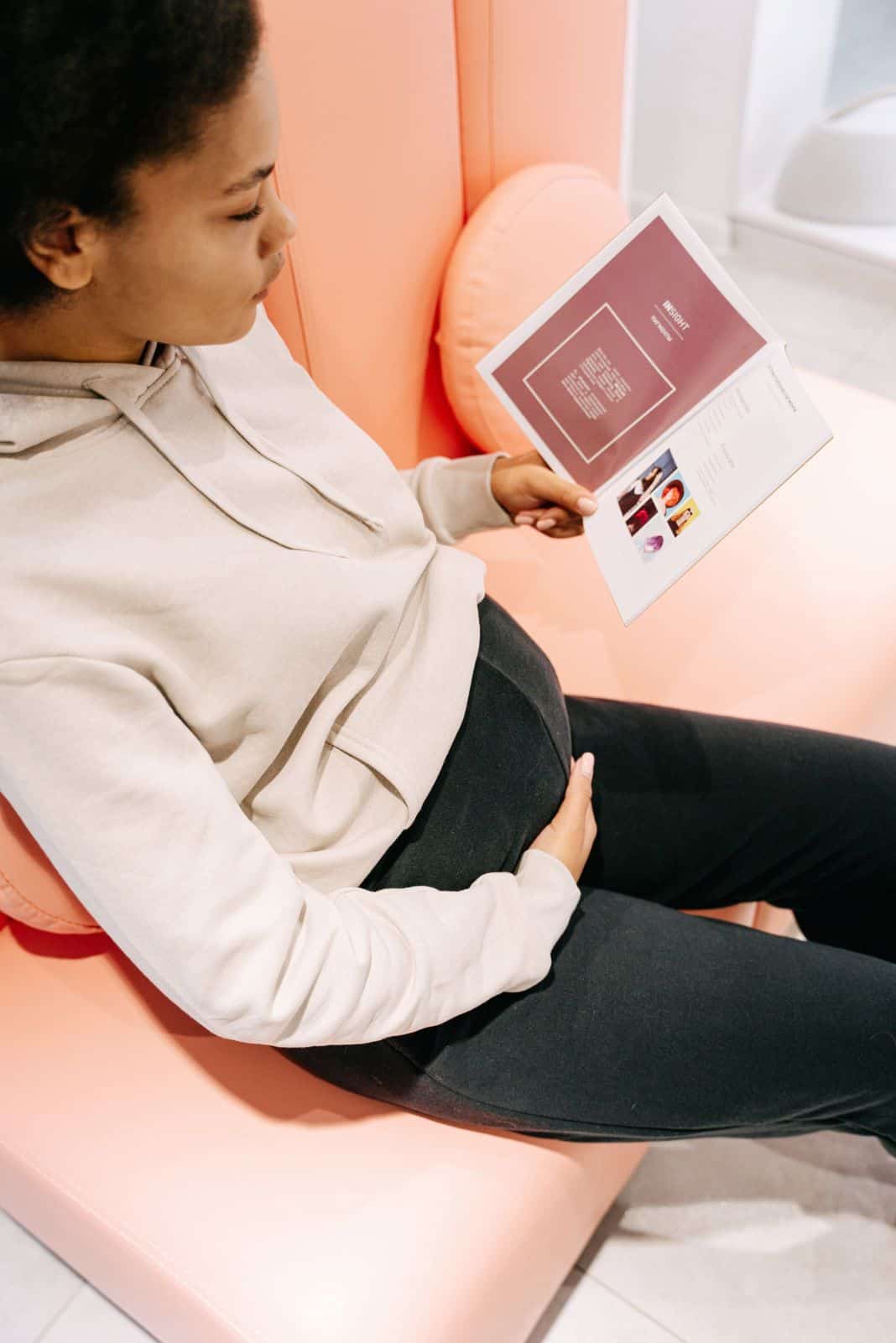 But brochures are kind of a double-edged sword. You should avoid overwhelming readers with too much information by maintaining a clear and straightforward design. Be concise and to the point.
You can also include images and infographics in your brochure to make it interesting and easily understandable. You can also try sending out small batches of multiple brochures to comparable customer groups to determine which performs better and most consistently.
This will help you mail the brochure with a better response rate for your real direct mail advertising campaign.
14 Proven Construction Marketing Ideas for More Leads
4. Include QR codes or links
Businesses can also use their direct mail campaign to point the target audience toward a particular course of action, like visiting their website or product page.
Many marketers include a QR code in their brochures and postcards that people can scan to check out different products the business offers.
It can also lead to effective lead generation and successful conversions if people like the product they see. There are also several free online tools available that you can use to design a unique QR code.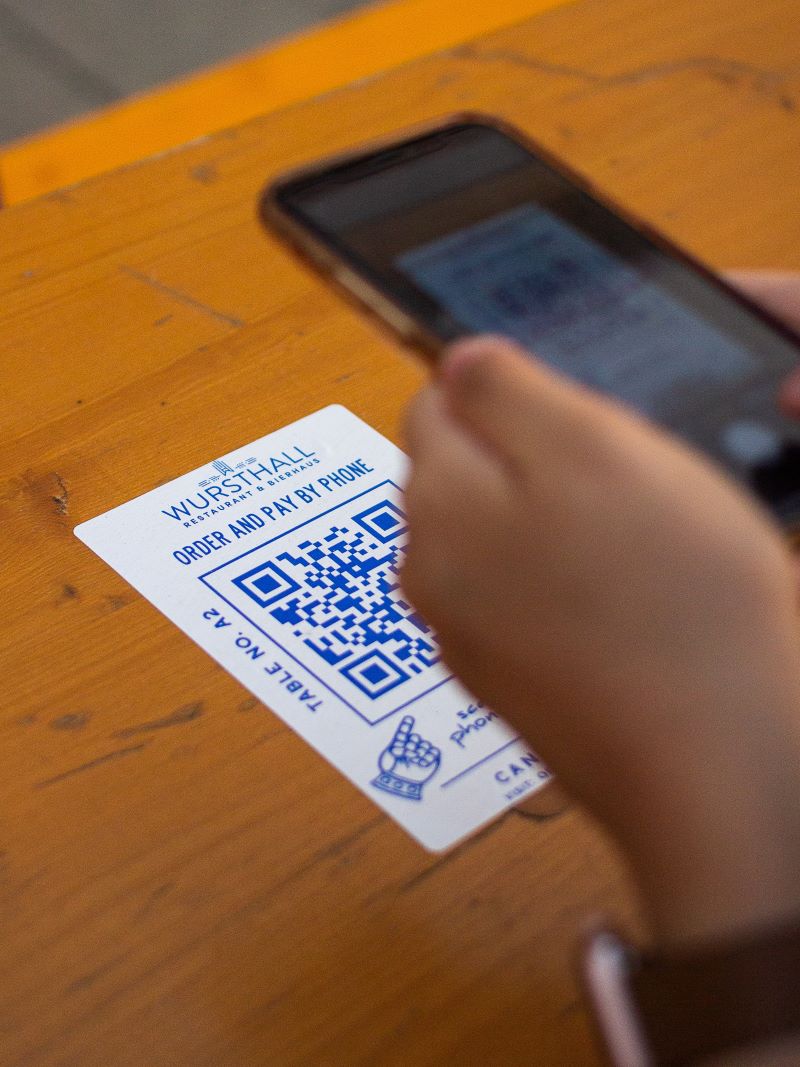 Read also: Discover the Top 26 Small Business Ideas for 2023: Your Road to Success
5. Send mail in unique, shape-cut envelopes
Using shape-cut envelopes is a great way for companies to stand out from their competitors and boost response rates. This direct mail campaign technique can generate curiosity amongst the target audience even before they open the envelope and see the details about the company.
You can use distinctive shapes and unique designs to compel people to open the direct mail.
Many pre-approved shapes are already available that you can quickly develop into envelopes. If you want to use creative envelope shapes, plan it out well in advance to avoid printing and production issues at the last minute.
Read also: Sunny Strategies: July Marketing Ideas for Bright Results
6. Send mail in clear envelopes
Most of us are familiar with window envelopes, which include a small transparent area on the rear or front side, so that recipients can view a part of the contents inside. Businesses can use a modified version of these envelopes in a direct mail marketing campaign.
Try sending your next mail in clear envelopes.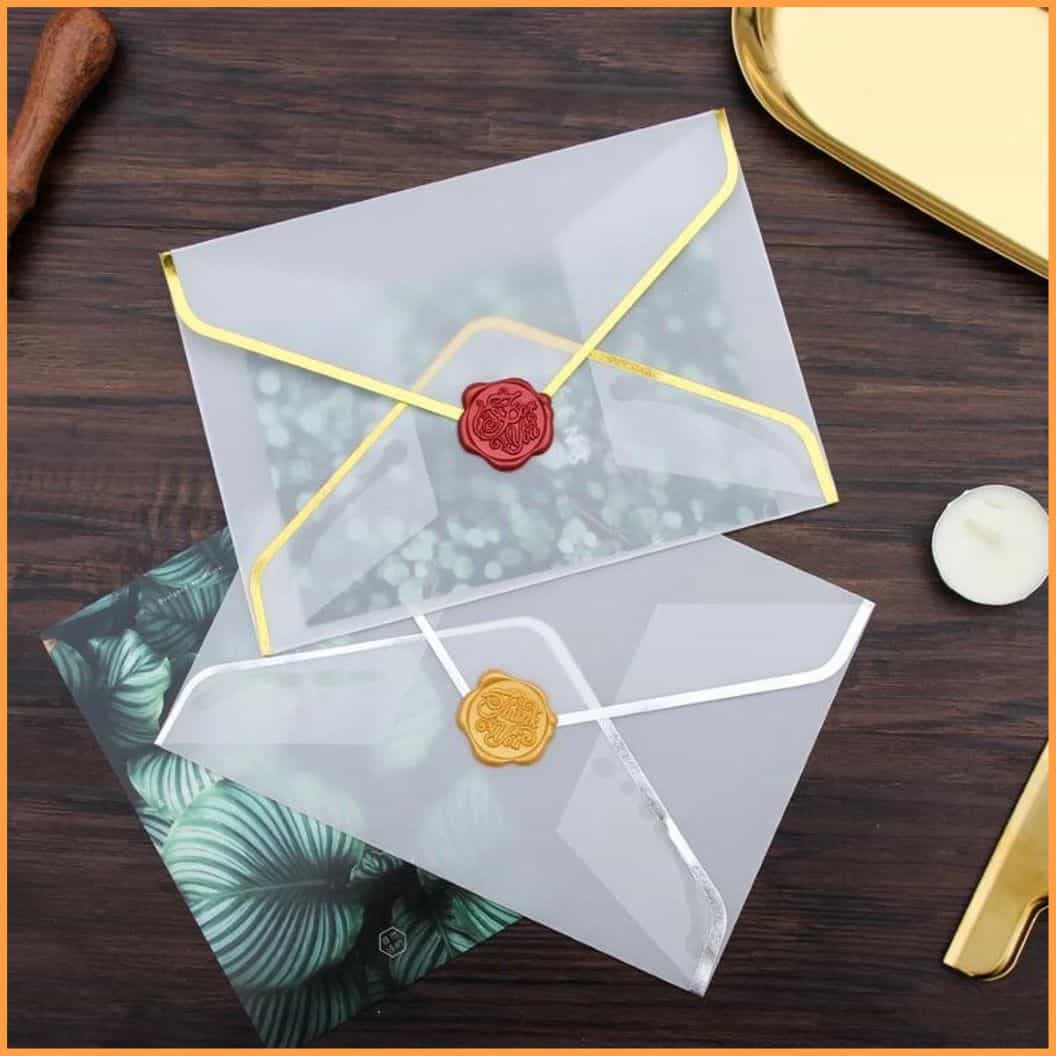 Since almost nobody does this, it gives your business a good chance of making a strong impression. Marketing today is all about doing things differently, because everybody is already trying out every proven strategy.
Try something that's not so proven, then 😄
Say Aaah … 11 Jaw-dropping Dental Marketing Ideas
7. Send punch-out cards for freebies
Postcards with detachable or punch-out cards are an excellent direct mail marketing idea to improve brand awareness and boost sales. Most people love discounts and freebies and are inclined to check out businesses that offer them great deals.
You can design these punch-out cards to be detachable and presented at a physical store to collect the freebies or discounts. You can make the cards single- or multi-punch-out.
These cards can be personalized with artwork; you can even include features like magnetic stripes to give them a premium look. With variable imagery, you can alter the visuals on the cards to cater to a specific demographic amongst the recipients in the mailing list.
You can also tailor these cards for different target audiences.
Read also: Nailing the Website: Try These Proven Veterinary Practice Marketing Ideas
8. Consider an EDDM strategy
EDDM, or Every Door Direct Mail, is a simple marketing idea for businesses on a tight budget. EDDM initiatives let you use mailers like postcards to target a zip code or city, allowing you to reach a large local audience.
It helps you reach people not on your mailing list too. There are plenty of direct mail services that provide EDDM, so do a bit of research and choose your pick well.
Proven Salon Marketing Ideas to Attract More Clients
9. Promote solutions more than products
When designing a direct mail marketing strategy, businesses should try to focus on conveying how they can solve an issue their prospective client is facing rather than enumerating the product specifications.
Offering something of value and something that solves a persistent issue is the best way to draw attention to your product, both in digital marketing and direct mail marketing.
Read also: 20 Hot Freelance Business Ideas for a Prosperous 2023
Examples of Direct Mail Marketing By Global Brands
Direct mail advertising is a great way to drive response irrespective of the business, be it B2B, real estate, or hospitality business.
But these campaigns, with the correct strategy, can do much more than drive response. It can create intrigue, provide information, spread awareness, and boost the brand image.
Here we have rounded up a few creative and innovative examples of successful direct mail marketing campaigns.
Nike's Stadium Shoe Box
This direct mail advertising was an effort by Nike to encourage football-obsessed kids to follow their aspirations of becoming professional players. The company made limited-edition, unique shoeboxes containing a picture of a stadium's interior.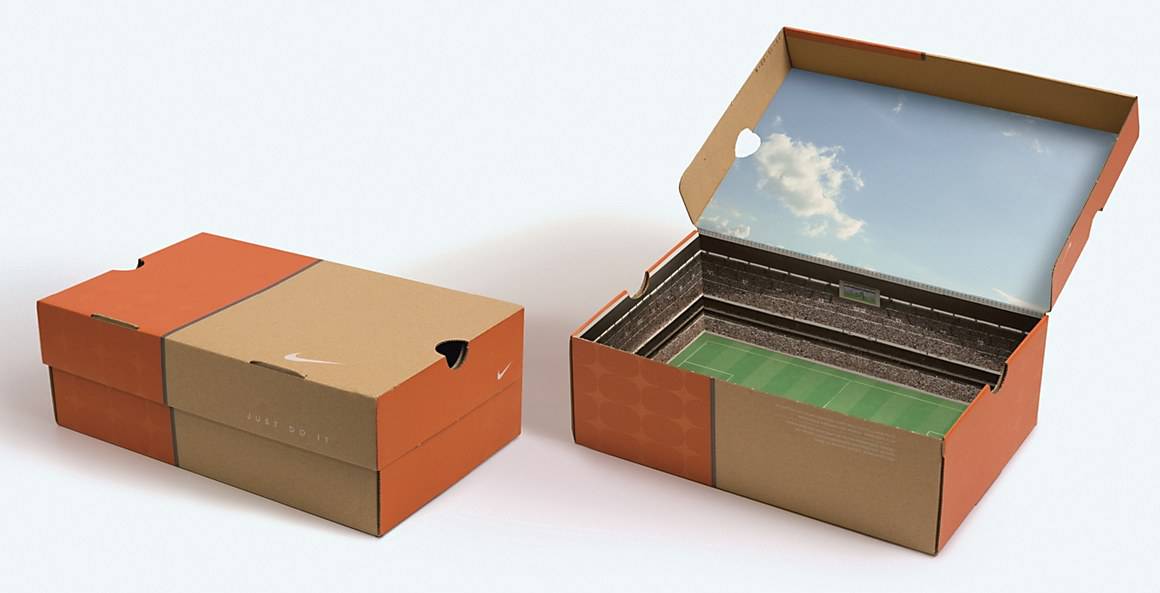 Also, this box would make roaring crowd noises when it was opened. The visual and sound effects gave the viewer a feeling of sitting in a stadium.
We may not have a marketing budget like Nike, but we can all take some inspiration to be creative.
Proven Restaurant Marketing Ideas
Jeep's DNA Box
Jeep created a clever direct mail advertising campaign to promote the release of its latest Cherokee series by sending a 'DNA box' to its customers. The box had mock 'DNA test tubes' that contained elements of nature, like mud, sand, leaves, stone, and even ice!
Jeep also included a compass and clock. The box formed the iconic Jeep silhouette, with the test tubes serving as a Jeep's front (7-bar) grille, and the clock and compass its headlights.
Jeep successfully got its customers curious, and 76% of the mail recipients signed up for a test drive of the new Cherokee line.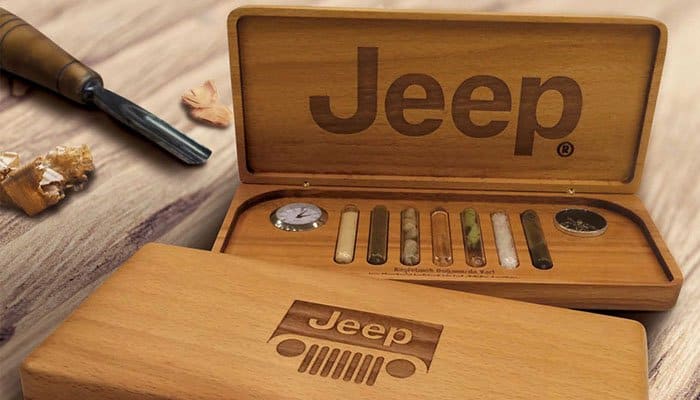 25 Genius Insurance Marketing Ideas You Haven't Tried Yet
Nestlé's Kit Kat Chunky
Getting free chocolate in the mail will surely attract the receivers' attention. Nestlé used this direct mail marketing idea to bring people's attention to their new product, the Kit Kat 'Chunky'.
The well-known candy company sent personalized cards to their customers that appeared to be a delivery notification saying the parcel could not be delivered because the delicacy was "too chunky" for the mailbox.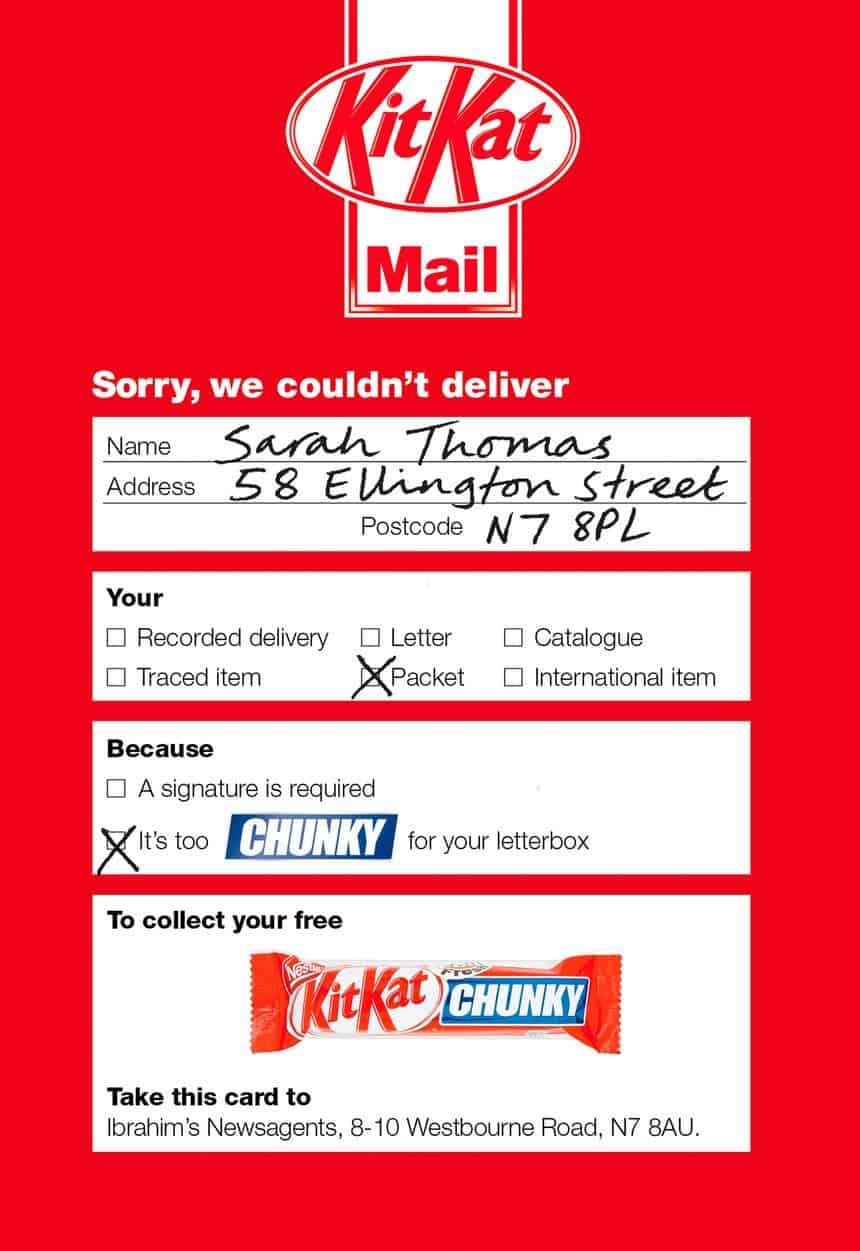 Nestlé successfully drew in their target audience by personalizing every leaflet by including the recipient's name and appealing to people's taste buds. The company also saw a sharp increase in the sales of its new candy after this direct mail marketing effort.
This example showed that being a bit funny and outlandish in direct mail campaigns can go a long way.
11 Effective Healthcare Marketing Ideas
Green Belgium's World Water Day
Designing a direct mail marketing campaign centered around an environmentally relevant theme is a great way to grab eyeballs. This is exactly what Green Belgium Mailing did on World Water Day.
The organization spearheaded a direct mail marketing campaign that emphasized the value of water. The contents of the direct mail they sent out to companies and the press could only be seen when the card was held underwater.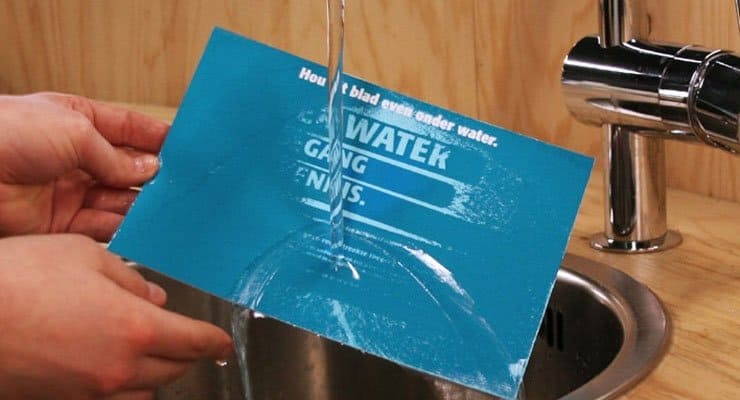 This unique marketing idea that added some fun and gave a wonderful message successfully generated awareness and sparked online discussions. It caught the interest of many people worldwide, and the campaign became a massive success for the company.
14 Low-Cost Local Marketing Ideas That Will Make a Big Impact
Conclusion
Direct mail marketing can work wonders if you get creative and execute your ideas well. We hope this article helps you come up with some fresh ideas for your marketing campaigns.
Tell us which ideas you liked best, and if there's something unique that we missed out.