When it comes to email and digital marketing platforms, MailerLite is a popular solution. Known for its clean, modern, and simple user interface, MailerLite has grown well in the space.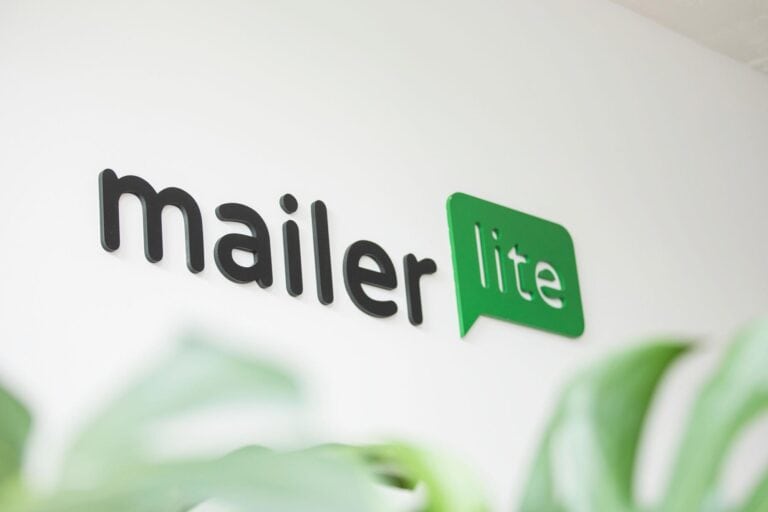 But, with so many digital marketing and CRM platforms flooding the market, it can often get confusing to figure out the right platform for your particular needs.
We hope to make your research process easier by giving you a complete breakdown of everything you need to know about MailerLite before investing in it.
With this article, you'll be able to:
Understand what is MailerLite
Get a clear idea of MailerLite pricing plans
Understand the best features of MailerLite
Get a grasp on the pros and cons of MailerLite
Read through some useful user reviews
Find the deliverability rate of MailerLite
Decide if MailerLite is perfect for you or not
Let's get right into it.
What is MailerLite? A Brief Overview
If you're wondering — what is MailerLite, exactly? You're on the right page.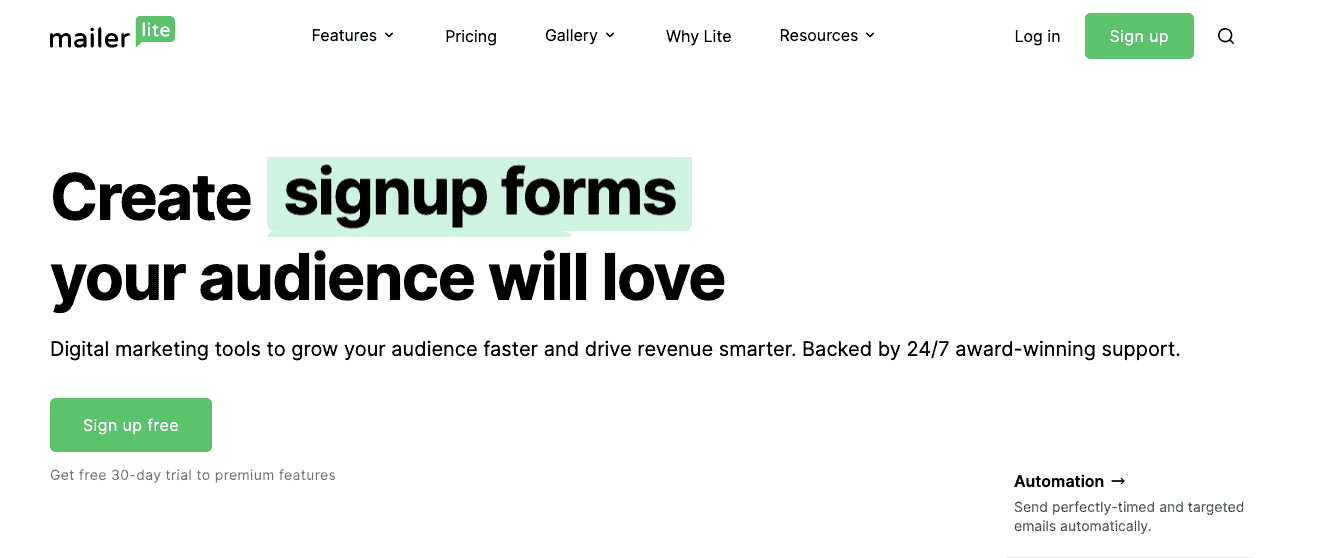 Founded in 2010, MailerLite is a relatively new entrant in the field compared to some of its competitors.
But, this hasn't stopped MailerLite from growing. Currently, around 800,000 customers use MailerLite for their email and digital marketing needs.
In March 2022, MailerLite launched a new version of its platform. This version changed the pricing plans, and the user interface, and included brand-new features. The old version is now called MailerLite Classic. For this article, we will be looking at the new version of MailerLite.
You can use MailerLite to send email campaigns, build landing pages, create marketing automations, and much more.
Here are our picks for the best features of MailerLite.
Read also: Constant Contact Pricing 101: Plans, User Reviews, and Comparison
Best Features of MailerLite
Let's break down our favorite features of MailerLite. These features make it a successful platform for email marketing across industries.
Drag-and-drop email editor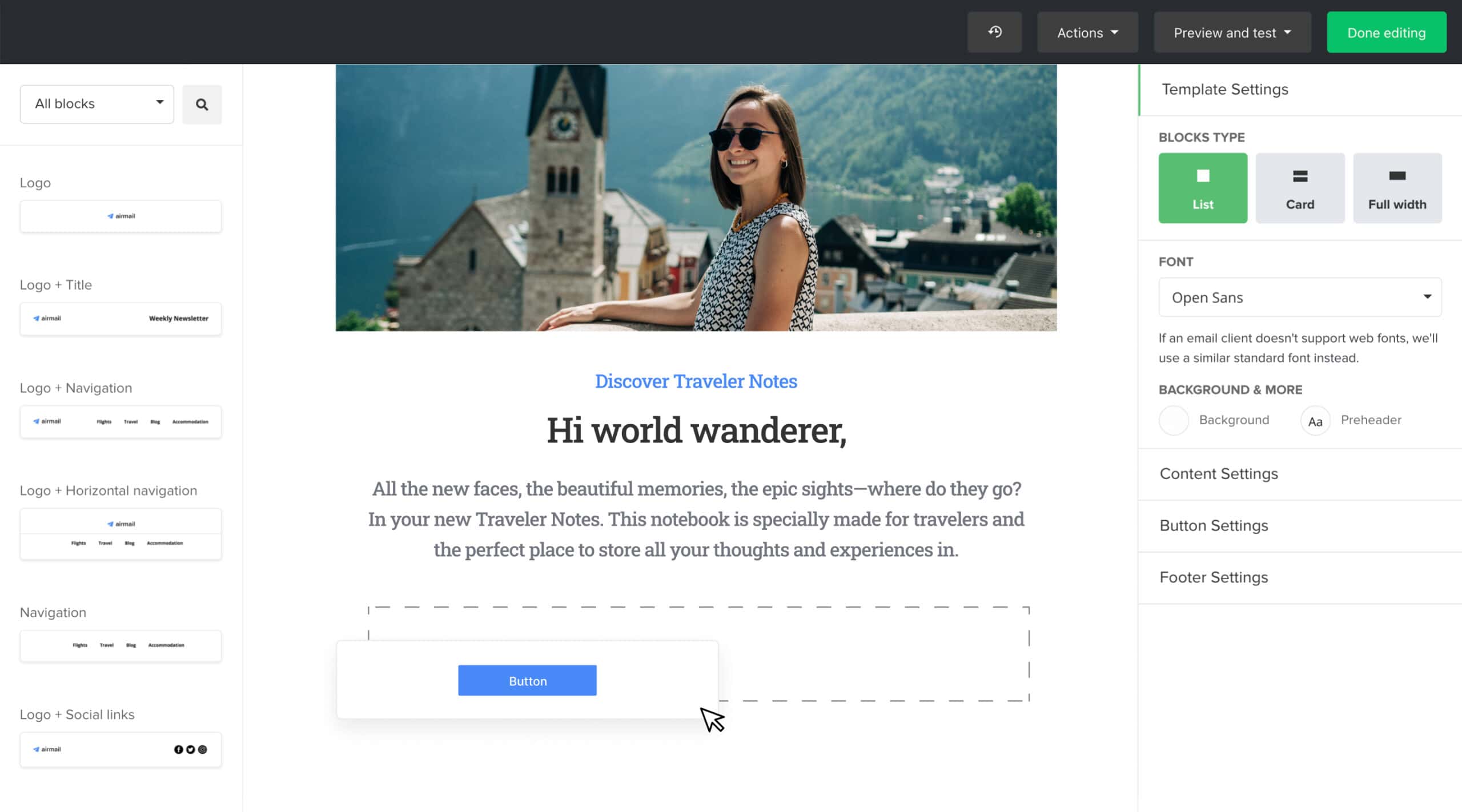 The email drag-and-drop editor is quite intuitive and easy to use. There are plenty of options to create your newsletters and emails.
Because the editor features a large number of content blocks, it's quite easy to add images, CTA buttons, discount vouchers, and interactive elements.
There's also a decent collection of modern and functional email templates that you can personalize. But, the templates are not available in the free plan.
We also loved the live change tracking feature on the email editor. It's quite easy to keep track of changes and undo any mistakes you've made.
MailerLite can also automatically import information from your RSS feed. This makes it a piece of cake to send out curated blog post emails.
Another feature that stands out to us is the ability to add Twitter and Facebook posts directly to your email. This isn't offered by many MailerLite alternatives.
In the advanced payment plan, there's an HTML editor as well.
The only disadvantage of this editor is its lack of spam testing.
A/B Testing for emails and landing pages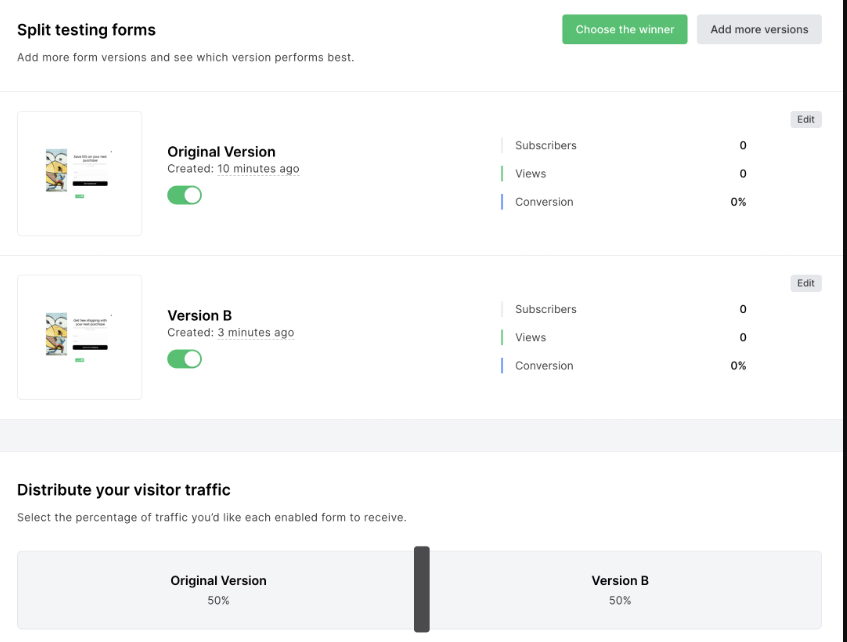 Another feature that works pretty well is the A/B testing or split testing options for emails, landing pages, and pop-ups. This feature is great for companies looking to boost their conversion rates.
Here are some factors for which you can run A/B tests on MailerLite:
Subject line or headline
Images
CTA buttons
Design elements like color, font, layout, and size
Form position for landing pages (middle of the page, the bottom of the page, etc.)
Form fields
Offers
Customer management and segmentation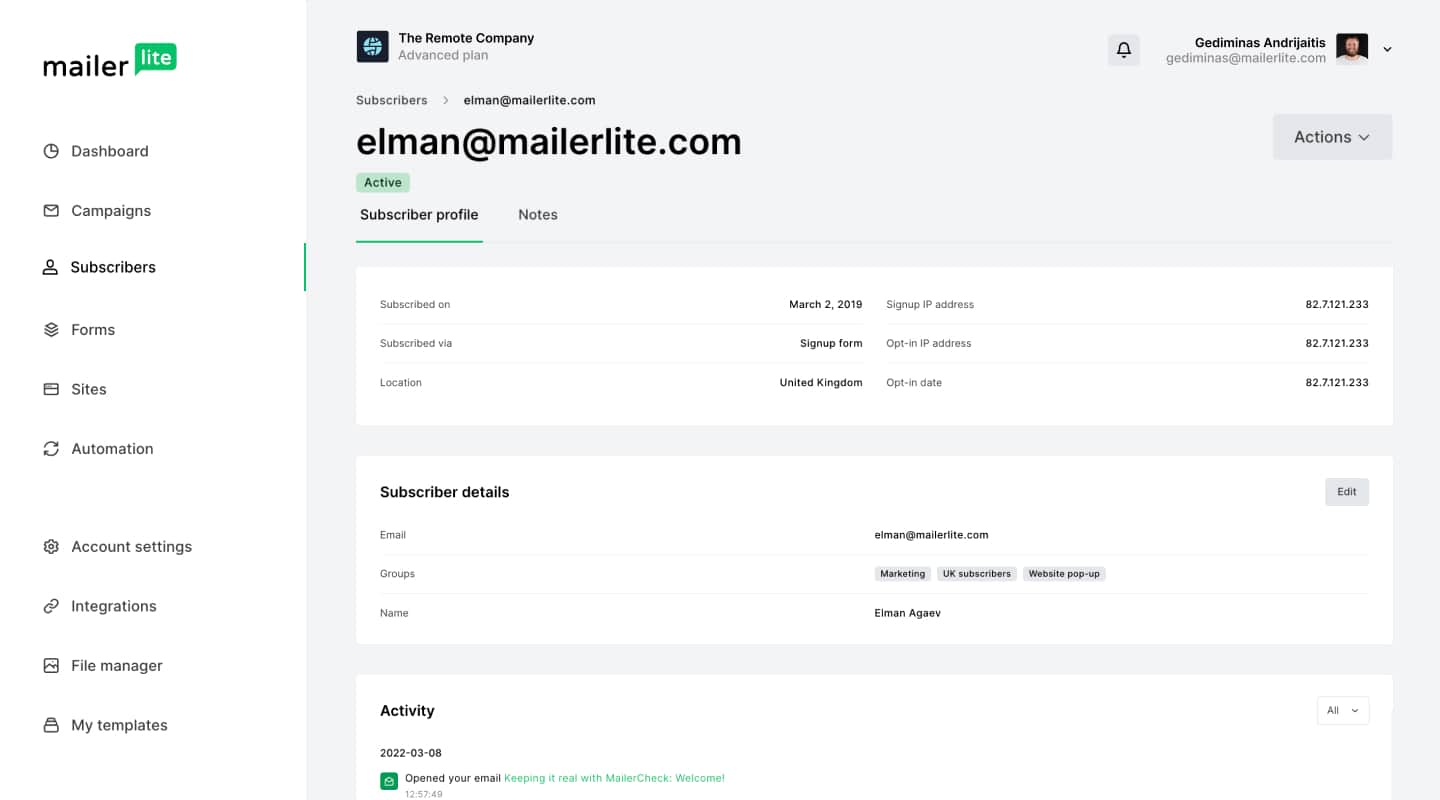 We found that MailerLite performs well regarding contact management or segmentation. There's no upper limit on the number of lists you can have in your database. This can be a huge advantage for companies that are scaling rapidly.
You can build two types of lists on MailerLite. They are called — segments and groups. But, what's the difference?
Segments: A customer is added to a segment whenever they complete a trigger action. For instance, when a contact has saved a product from your website, they automatically get added to a particular segment. Segments, as you can imagine, are quite dynamic. MailerLite offers segmentation based on location, engagement with a particular campaign, and periods of extended inactivity.
Groups: This is pretty much a static segment. It groups your contacts based on factors like age, location, interests, etc. You'll have to add or delete contacts from groups manually.
These contact management features become very important when you need to send personalized messages to different segments or groups in your contact list.
Read also: Mailgun Pricing Comparison With Top Alternatives
Landing page and pop-up editor
Another feature that works in MailerLite's favor is the landing page and pop-up landing page editor. It's intuitive and pretty easy to understand and use.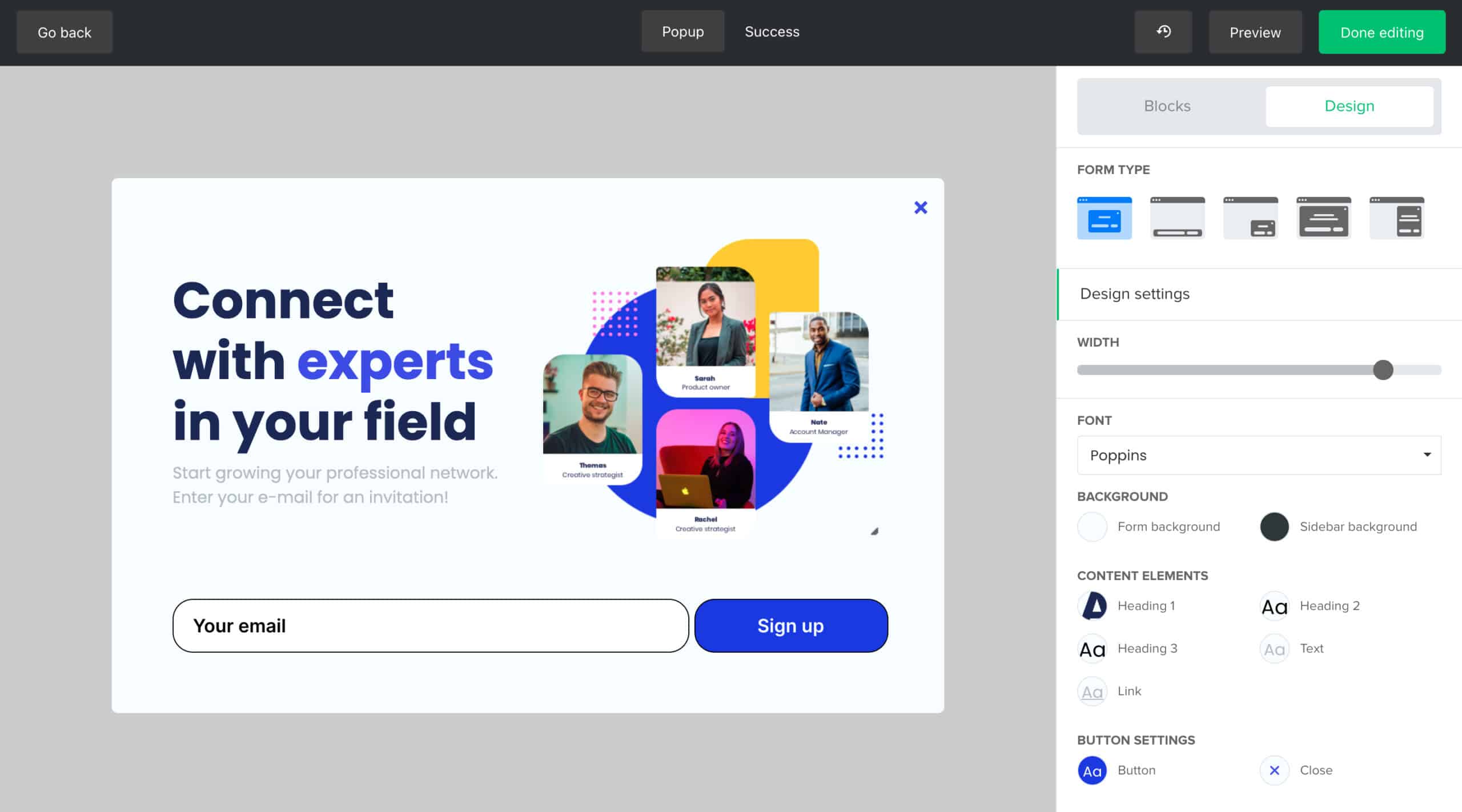 Note that MailerLite offers you direct access to thousands of high-quality images and gifs through their integration with Giphy and Unsplash. There's also an in-built image editor. This allows for creating engaging landing pages.
There are several templates available for you to customize, or you can even code or upload your own templates.
Whether you're creating an embedded form for your website or a pop-up form, the process is pretty similar and quite easy. You also have the option of giving your contacts a double opt-in form to confirm their subscription.
In the pop-up editor, you have options to decide how and when this pop-up will appear on your contact's screen. This could be based on time spent on a page, the scroll depth, or exit intent.
When you use this landing page and pop-up builder with the email builder, it is quite simple to gather new leads and then run targeted email campaigns or drip campaigns.
MailerLite also offers Shopify and WordPress plug-ins so that pop-ups can be added directly to these platforms as well.
Read more: 14 Stunning eCommerce Landing Page Examples (With Expert Tips)
Email automation (Good but not the most powerful)
MailerLite has pretty good email automation solutions. You can set up automated workflows that will trigger emails or autoresponders based on user action or behavior.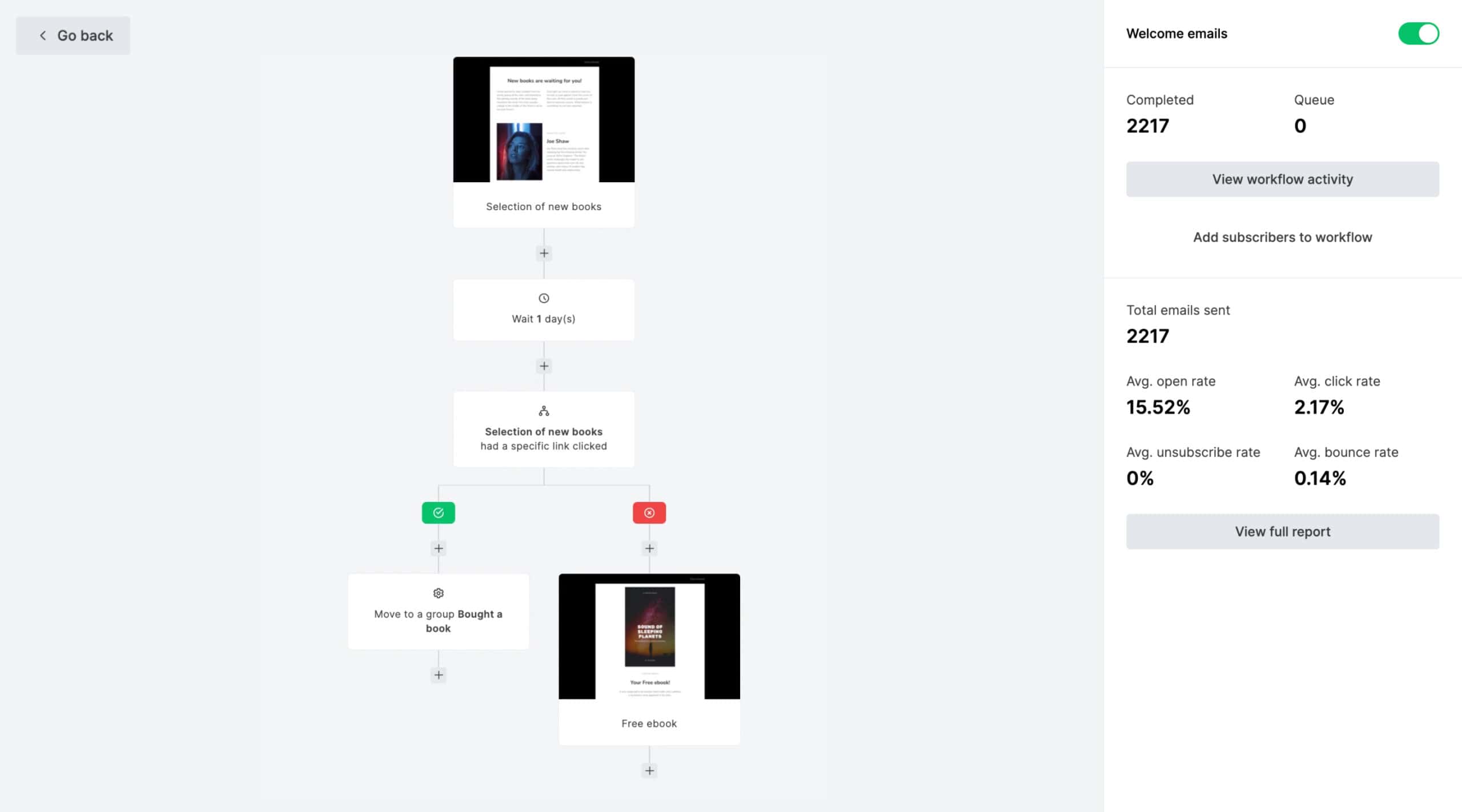 Let's say you want to run a targeted drip campaign for contacts in Canada and USA. You just have to edit the decision steps and use one of the four available modules to set up your workflow.
Then, you can set up a drip campaign for subscribers in Canada and USA. Contact in other locations won't receive those emails. This gives you a fair bit of flexibility.
Overall, MailerLite performs better than some competitors when it comes to email automation. But, some advanced features may not be available. But, it's a great option for companies that are just starting.
In MailerLite, you can create automations based on triggers like:
New subscription sign-up
When a subscriber completes a form
The subscriber clicks on a particular link
Anniversary of a date
Although MailerLite doesn't allow you to trigger automations based on website visits, the overall automation features and triggers and functional and useful.
Embed YouTube videos on emails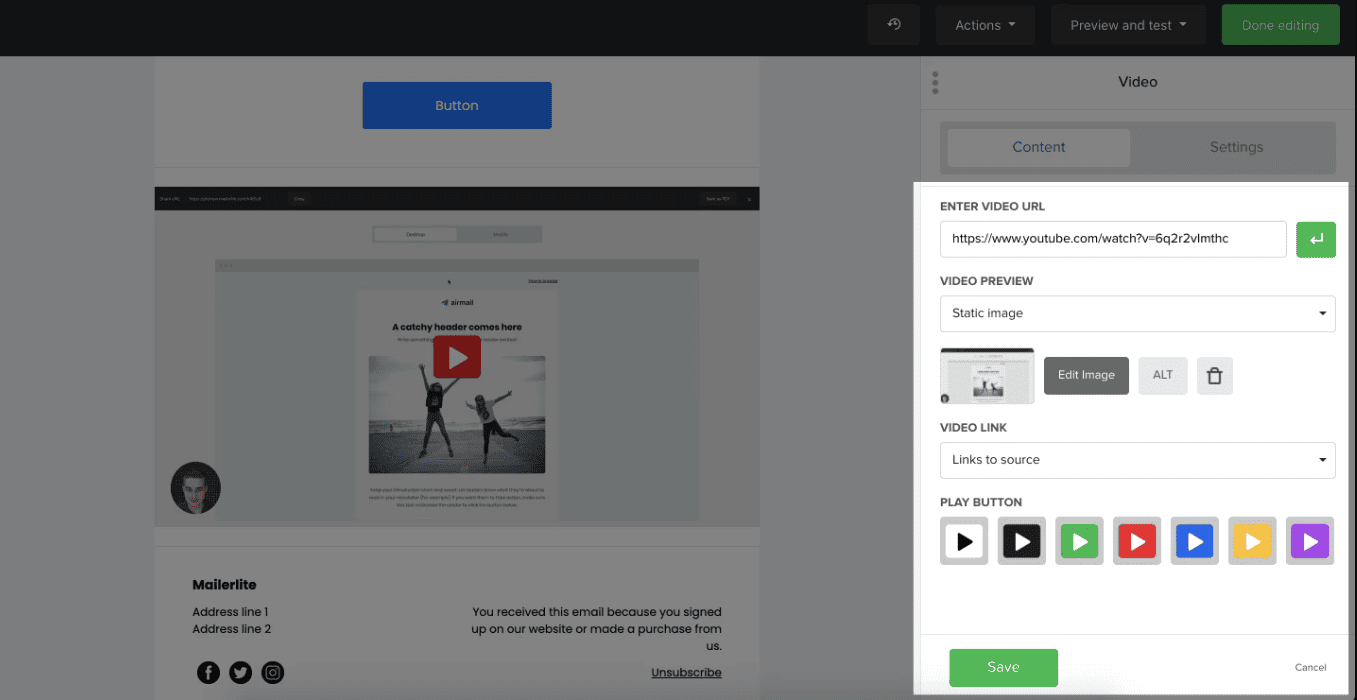 One feature that sets MailerLite apart from most competitors is the option to add embedded videos to your emails or newsletters.
Using the video block in the drag-and-drop email editor, you can customize the thumbnails, CTA button, and video link. Currently, the video editor works best for YouTube and Vimeo videos.
Although it is possible to add videos from other websites, there may be glitches. So, ensure that you test the video from other websites before sending them out.
Using MailerLite's integrations with third-party video apps like Playable, you can even get the video to play within the newsletter.
Read also: 16 Superior Flodesk Alternatives for Slick Email Marketing
Value for money and customer support

MailerLite also has decent customer support. The same agents respond to customer issues, making it very customer-friendly and quick.
On the free plan, you only have access to email support. If you're a subscriber of the premium plan, you'll also get access to 24/7 live chat support. Note that phone support is not available for any plan.
In addition, the MailerLite knowledge base is also very helpful, with video tutorials and online courses that really pack a punch.
So, what do you think of the top MailerLite features?
Read more: MailerLite vs Mailchimp and Other Email Tools
The Complete MailerLite Pricing Breakdown
If you're excited about these great features, the next question on your mind would be — how much do I have to pay to get these features?
We're glad you asked!
Essentially, MailerLite offers you four pricing plans to choose from. There's a forever free version with limited features. But, if you're a business with 100,000 subscribers or more, then you'll have to reach out to the vendor for a custom enterprise plan.
Here's a breakdown of the four plans if you have under 1,000 subscribers.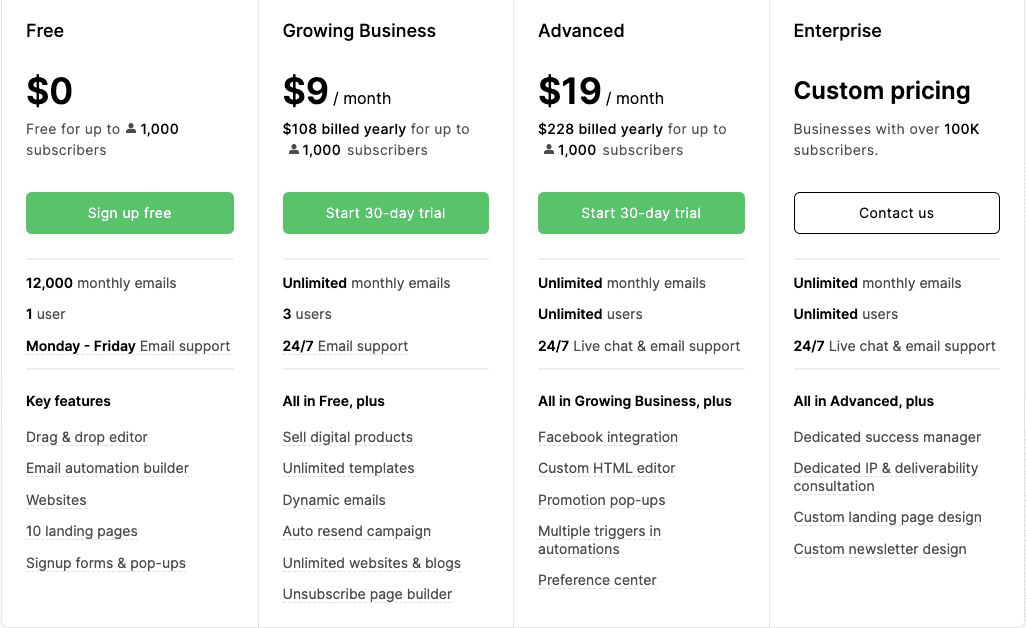 MailerLite discount for non-profits
And, if you are a registered non-profit, you'll get an additional 30% discount too! That's great news for non-profits that are considering using MailerLite.

MailerLite pricing plans based on the number of contacts
But what if you have more than 1,000 subscribers? Here's a breakdown of the three pricing plans based on the maximum number of contacts in your list.
Note that if you have more than 100,000 subscribers, you have the option of choosing a custom plan after contacting MailerLite.
For each paid plan, you also get a free trial period of 30 days.
| | | | |
| --- | --- | --- | --- |
| Maximum no. of contacts | Free Plan | Growing Business Plan | Advanced Plan |
| 1,000 | $0/mo. | $9/mo. | $19/mo. |
| 2,500 | N/A | $15/mo. | $27/mo. |
| 10,000 | N/A | $47/mo. | $77/mo. |
| 20,000 | N/A | $105/mo. | $125/mo. |
| 30,000 | N/A | $139/mo. | $159/mo. |
| 40,000 | N/A | $170/mo. | $187/mo. |
| 50,000 | N/A | $205/mo. | $247/mo. |
| 60,000 | N/A | N/A | $270/mo. |
| 80,000 | N/A | N/A | $320/mo. |
| 100,000 | N/A | N/A | $360/mo. |
| 150,000 | N/A | N/A | $505/mo. |
| 200,000 | N/A | N/A | $690/mo. |
| 300,000 | N/A | N/A | $980/mo. |
| 400,000 | N/A | N/A | $1,260/mo. |
| 500,000 | N/A | N/A | $1,600/mo. |
The free plan is for you if you have under 2,500 contacts. The 'Growing Business' plan can support up to 50,000 contacts. The good news is that you can choose the 'Advanced' plan or get a custom quote for up to 500,000 contacts.
Features included in each plan
Now, it's pretty obvious that each plan's pricing is based on the kind of features in it. The 'Advanced' plan will give you better features when compared to the free plan.
Here's a breakdown of all the features on each pricing plan so that you can choose the best one for your firm.
| | | | |
| --- | --- | --- | --- |
| Features | Free Plan | Growing Business Plan | Advanced Plan |
| Monthly email send limit | 12,000 monthly emails | Unlimited monthly emails | 6,000,000 monthly email sends |
| No. of users | 1 | 3 | Unlimited |
| No. of websites supported | 1 | Unlimited | Unlimited |
| No. of landing pages supported | 10 | Unlimited | Unlimited |
| Embedded forms and pop-ups supported | Unlimited | Unlimited | Unlimited |
| Promotional pop-ups | Not supported | Not supported | Supported |
| Drag-and-drop email editor | Available | Available | Available |
| Newsletter templates use & creation | Not Available | Available | Available |
| Remove MailerLite logo | Not Available | Available | Available |
| Custom HTML newsletter editor | Not Available | Not Available | Available |
| Email automation builder | Available | Available | Available |
| Multiple email automation triggers | Not Available | Not Available | Available |
| Dynamic email content | Not Available | Available | Available |
| RSS campaigns | Not Available | Available | Available |
| Email A/B testing | Available | Available | Available |
| Landing page A/B split testing | Not Available | Available | Available |
| Click maps | Not Available | Available | Available |
| Custom code injection | Not Available | Not Available | Available |
| Sell digital products | Not Available | Available | Available |
| Sell recurring subscriptions | Not Available | Available | Available |
| eCommerce integrations | Available | Available | Available |
| Email customer support | Monday-Friday only | Priority 24/7 email support | Priority 24/7 email support |
| 24/7 live chat support | Not Available | Not Available | Available |
We suggest you have a handy list of non-negotiable features you cannot function without. Make another list of features that would be great to have, but is not a top priority. Then, select the right plan based on the features and number of contacts you have.
Read more: Constant Contact vs Mailchimp and Other Email Tools [Tables]
MailerLite: The Pros and the Cons
As with everything in life, there are pros and cons to using MailerLite for your email and digital marketing needs. Here's a definitive list of pros and cons for you to consider.
MailerLite Pros
The user interface is intuitive and pretty easy to master. This means you'll end up spending less time on training and onboarding.
The landing and email drag-and-drop editors are an excellent resource for creating engaging emails and landing pages. You won't need separate software for creating pop-ups either.
MailerLite has consistently maintained its high email deliverability rates.
It offers integrations with most third-party apps like Shopify, WooCommerce, and more.
It offers great value for money, and its customer support is known for its prompt and friendly responses.
MailerLite Cons
Many of the advanced features, like A/B tests for landing pages, and dynamic content, are not available in the free plan.
You won't have access to any email templates in the free plan.
The new version of MailerLite is only available in English. This could disadvantage people who don't work in Anglophone countries.
MailerLite puts you through a rigorous vetting process to keep up its high email deliverability rates. This could be time-consuming and confusing, especially for first-time users.
Read also: Sendinblue (Brevo) Pricing: What You Need to Know Before Signing Up
Helpful MailerLite User Reviews
Now, let's take a look at what users of MailerLite have to say about their experience.
User Review #1
The first featured review is from a Director of Social Media Marketing in a company with under 10 employees. Overall, we found that many user reviews mentioned these advantages of using MailerLite.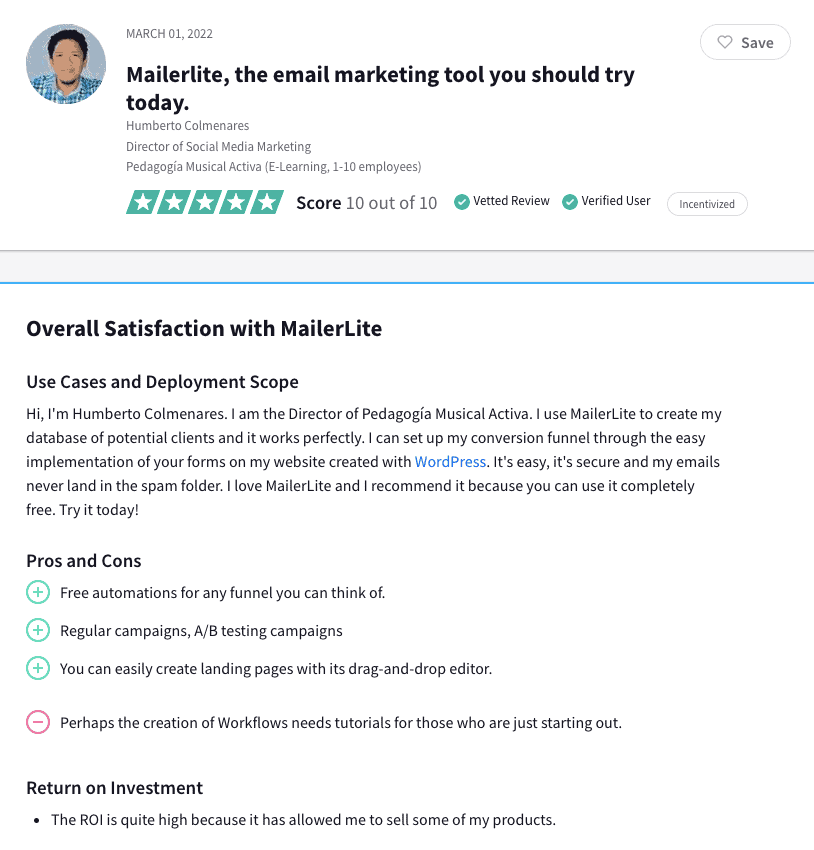 Note that although the MailerLite UI is easy and intuitive, some new users may struggle with creating automation workflows without video tutorials.
User Review #2
The second featured review is from a marketing strategist in a large company with around 1,000 employees. As you can see, MailerLite scales well for larger organizations.

Here, note how this customer also struggled with the setup process. As we explained, MailerLite takes a serious effort to vet you before letting you send emails to preserve its high deliverability rates.
So, ensure that you take customer support and have time to spare while setting up MailerLite to avoid issues.
User Review #3
Here's one of the best video reviews and a breakdown of crucial MailerLite features. The reviewer also takes you through a brief walkthrough.
User Review #4
As with any platform, there are several unsatisfied users of MailerLite. One common thread we noticed in the latest user reviews is their disappointment with customer service.
This was surprising, as MailerLite used to have an excellent reputation for its customer service. Judging by these reviews, the quality may have dropped recently.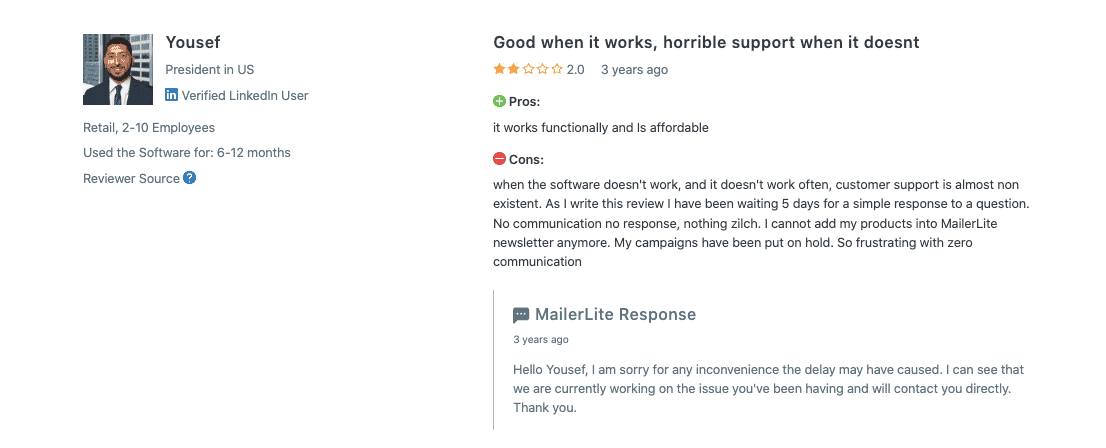 As you can see, it can get extremely frustrating if your email campaigns are being held up due to customer service. Hopefully, MailerLite was able to resolve this issue for their customer.
Read more: 13 Mailchimp Alternatives With Pricing, Comparison Tables
User Review #5
Here's another review from Trust Radius where the user had similar problems with MailerLite customer support.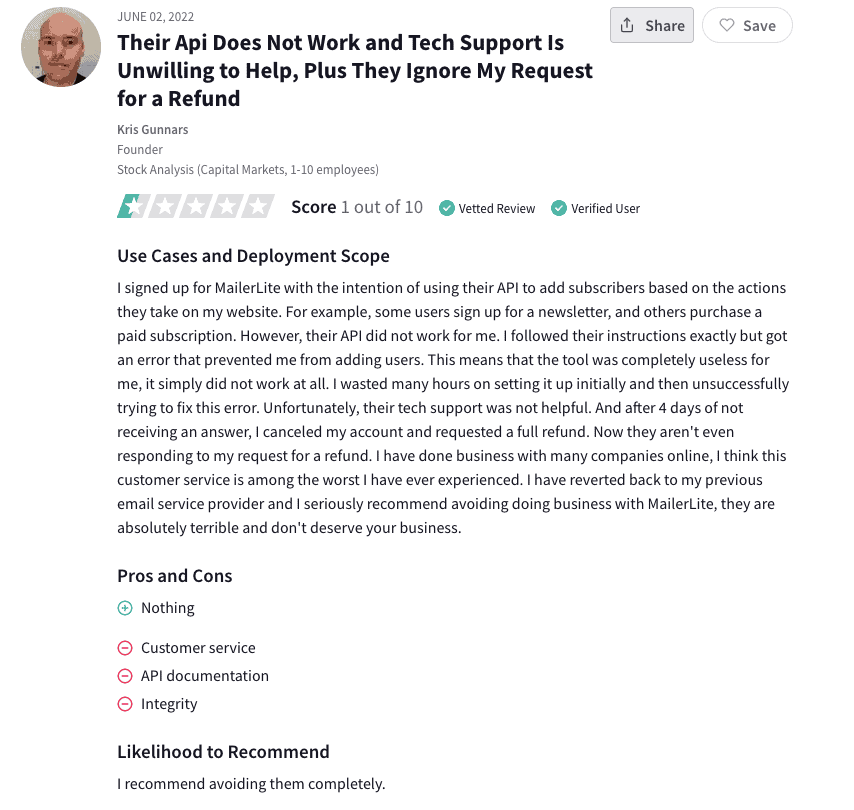 That's a wrap on the favorable and unfavorable reviews from trusted websites. Now that you know what users say, you'd wonder if it would work out for your company.
Read also: How Does Mailchimp's Pricing Compare To Its Competitors?
Is MailerLite the Best Option for You?
Well, there are certain factors to bear in mind before deciding. Let's take a look.
MailerLite would work for you if…
You are a beginner to email and digital marketing. The easy-to-use UI and simple drag-and-drop editor lets you create functional and engaging content without knowing how to code.
You're a relatively established firm with a relatively modest marketing budget. Even if you have a large number of contacts, MailerLite offers more bang for the buck.
MailerLite may not work for you if…
You're looking for advanced, accurate marketing automation capabilities. There are a limited number of triggers that you can set for each automation. This can be ineffective if your company needs complex automations with multiple custom triggers.
You are looking for in-depth reporting and analytics. While MailerLite does offer a reporting and analytics feature, it leaves a lot wanting. You won't get comprehensive reports or social media monitoring features in any plan of MailerLite.
A Note on MailerLite Deliverability
According to Email Report Deliverability analysis in December 2022, only 3.45% of total emails sent through MailerLite did not reach the recipient inbox.
And, around 23% of emails sent through MailerLite were moved to spam after delivery to the recipient's inbox.
As far as deliverability rates go, MailerLite performs pretty well and consistently so.
Read more: Email Deliverability — 7 Tips to Get More Clicks, Sells, and Signups
The Best Alternative to MailerLite
If you're looking for a trusted alternative to MailerLite that is equally affordable and offers excellent customer support, EngageBay may be the digital and email platform you're looking for.
And, what's more, EngageBay offers a free integrated Customer Relationship Management (CRM) suite that allows you to coordinate your marketing, sales, and customer service teams to provide excellent end-to-end customer experience.
EngageBay also offers a forever free subscription for small businesses. And, the basic plan starts at $12.74 per month.
Here's a comparison of MailerLite and EngageBay curated by Finances Online. In user satisfaction, EngageBay wins clearly over MailerLite.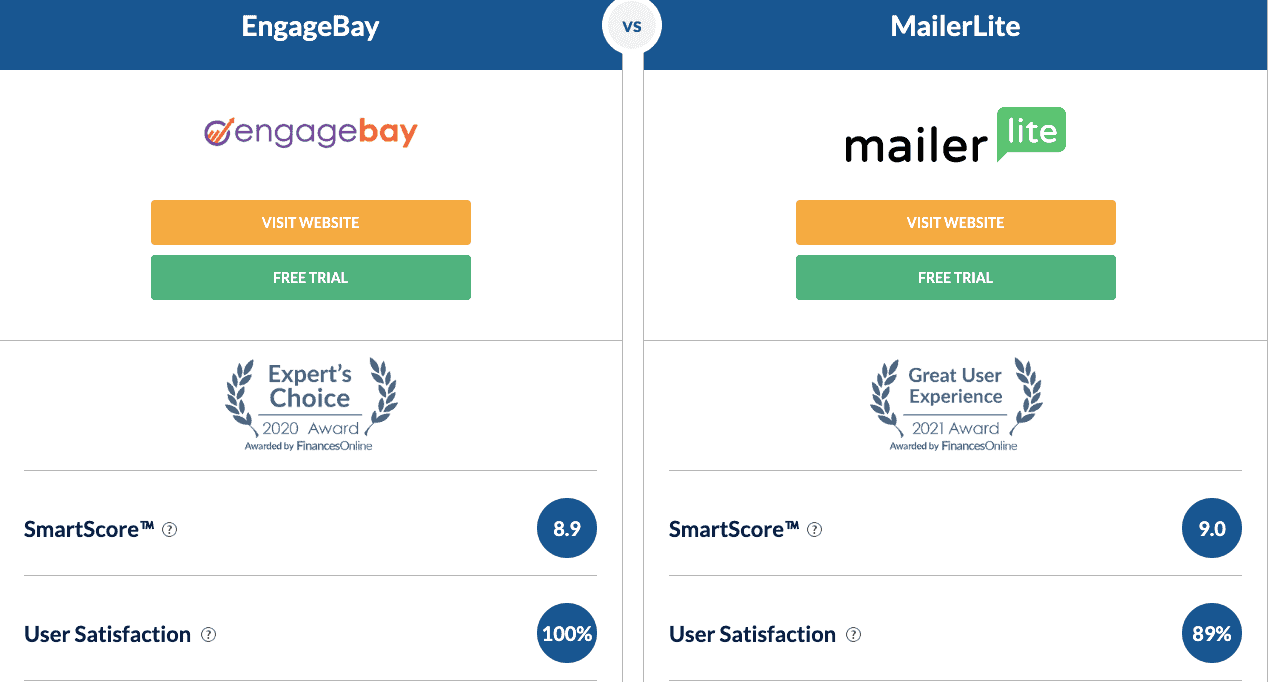 If you think EngageBay could be a right fit for you, get in touch with us for a free demo.