HubSpot and ActiveCampaign are two different tools known to perform different functions.
HubSpot is an all-in-one CRM with marketing, sales, and support features designed for enterprise businesses. Its product suite includes the Marketing Hub, Sales Hub, Service Hub, CMS Hub, and Operations Hub. These Hubs connect seamlessly and enable your entire organization to work together in one platform and have visibility into the same data.
ActiveCampaign, on the other hand, is specifically known for its marketing automation. But it also has products such as email marketing, CRM, and sales automation. It's designed to help your team attend to each stage of the customer journey, from attracting customers with email marketing to converting prospects into customers with CRM and pipeline automation.
I signed up for the free trials of both platforms and tested most of the features to see how the tools compare.
And in this detailed HubSpot vs ActiveCampaign comparison guide, you'll learn:
How HubSpot and ActiveCampaign differ

In what ways the two platforms are similar

The pricing difference between the two platforms

A more affordable and better alternative to both
What's The Difference Between ActiveCampaign and HubSpot?
The main difference is that HubSpot provides a suite of products for marketing, sales, and support functions, while ActiveCampaign is mainly a marketing automation software with basic CRM functions.
As a result, HubSpot has more features than ActiveCampaign but is also more expensive.
HubSpot – An all-in-one CRM for marketing, sales, and support teams
HubSpot's suite of products connects seamlessly with one another and shares one database. This makes it easy to draw insights from different campaigns and view your company data in real-time.

The main advantage HubSpot has over ActiveCampaign is its all-in-one nature. The product suite includes the following:
The Marketing Hub: This includes features such as marketing automation, landing pages, account-based marketing, email marketing, forms, live chat, ads management, and social media management
The Sales Hub:

This hub includes pipeline management, quotes, email tracking, sales automation, conversation intelligence, document management, call tracking, and payment links.

The Service Hub:

This hub helps your customer service reps serve customers with context because all the tools are connected to the CRM. It includes a shared inbox, helpdesk and ticketing, SLAs, customer portal, knowledge base, and omnichannel messaging.

The CMS Hub: This hub includes features such as dynamic content, themes, templates, drag-and-drop site builder, web hosting, custom domain connection, and integration with the CRM.
Operations Hub:

This hub connects apps, syncs and cleans customer data, and automates business processes. Features in this hub include workflow extensions, programmable automation, sync data, and data quality automation.
ActiveCampaign – A marketing automation platform with basic CRM
ActiveCampaign's main selling point is its automation capabilities. It pulls data from your website, email marketing campaigns, live chat, and social media. This data gives you the power to personalize automation and improve the customer experience journey.

Its key features are email marketing functions, marketing automation, and CRM. You can use the drag-and-drop email builder to create email campaigns and segment your audience based on different criteria such as products purchased, contact with your sales team, visits to your website, email opens, etc.
Its CRM also lets you score and identify qualified leads. When leads hit a particular score, you can run automations to nurture them. You can set the scores based on different factors such as email opens, cart abandonment, purchase of a product, visiting the pricing page, and many more factors.
Overall verdict
HubSpot is an excellent tool for you if you are looking for something more than just a CRM or more than just any one tool. It also has a popular free plan, but it gets expensive pretty fast as you use the features.
HubSpot is built for growing teams who would gradually use the features to meet their needs. It also has a robust sales platform compared to ActiveCampaign's simple CRM.
ActiveCampaign is suitable for you if you specifically need a marketing automation platform. Its CRM is designed for small businesses given the type of automations available and its simple sales reports.
What's The Best HubSpot Alternative?
Comparing HubSpot vs ActiveCampaign
We'll compare both platforms side by side, test the features, and review each platform based on eight key factors. This analysis will give you enough information to help you decide which software suits your needs.
Ease of use
Both HubSpot and ActiveCampaign have great UI and are easy to use. In this section, we'll review their customer support, and UI, and look at the resources available to help you get started.
HubSpot
While HubSpot is feature packed compared to ActiveCampaign, its user interface is simple to navigate, and the entire product is user-friendly. Each hub links to different features in its category.
For example, the sales hub menu links out to deals, forecasts, quotes, and all other sales-related features.
Here's how Nicole Billing, a sales consultant at Empire Cruises, summed up her experience using HubSpot:
"It's easy to use, organized, [and] links well with Gmail. I like the sequences and the ease of creating templates. The rows, columns, and filters are customizable, which makes organizing easy. Analytics and the report dashboard are helpful to keep track of clients, tasks, goals, and the team."
HubSpot also has a well-known academy that includes sales, marketing, and customer support training. Apart from the certifications, you also get video tutorials on using its features and performing tasks such as creating custom properties.
You can also ask questions in the community center and get in-depth answers from certified HubSpot partners. When you need instant answers for everyday tasks, you can use the extensive knowledge base to find answers. And when you need immediate answers from customer support, you have email, chat, and phone support, depending on your subscription.
ActiveCampaign
ActiveCampaign has a slightly better UI compared to HubSpot. It presents information in an easy-to-understand way, and the features are easy to find. All the main features are a click away from the navigation bar.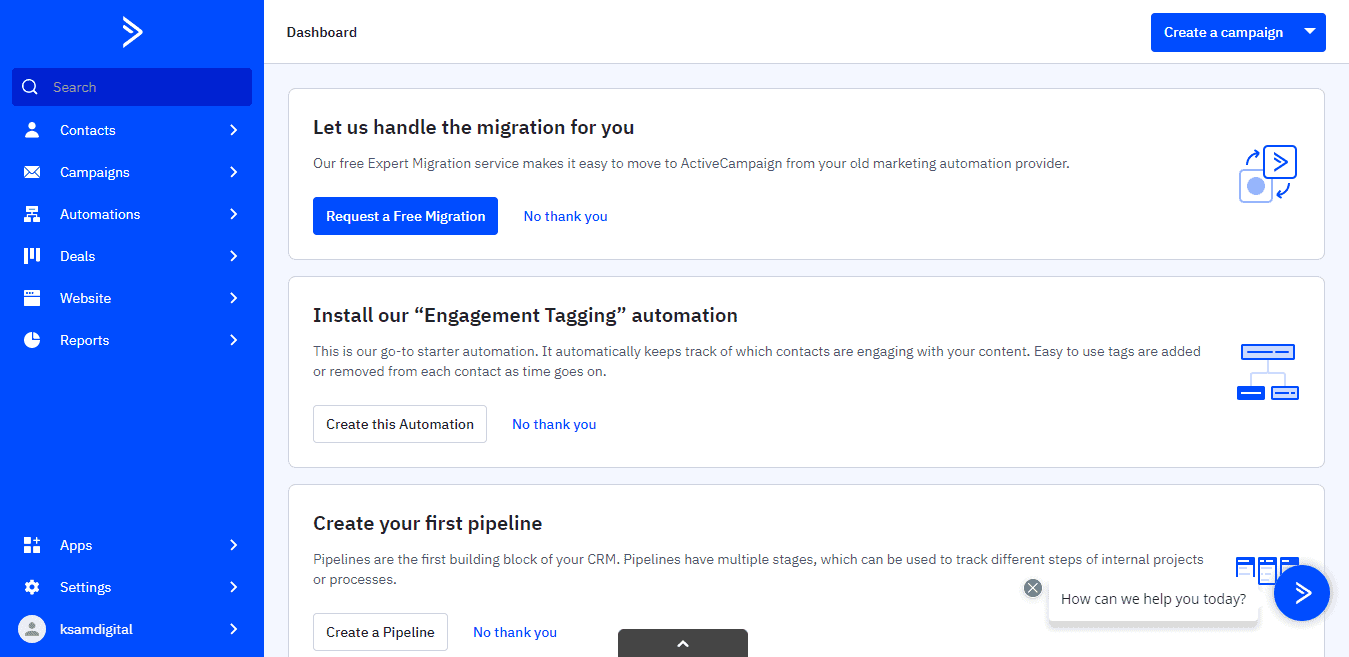 Here's how Susan Boelman summed up her experience navigating through ActiveCampaign:
"Ease of use and quick response from Active Campaign when I need assistance.

Very professional. Icons on the sidebar at the left side make it easy to find the different parts of the program I need access to. Most cues and 'next' actions are easy to understand and follow."
Its automation feature is by far the best and the most intuitive automation builder you can find in the market. But when I used the automation, I noticed it lags a bit and takes time to load.
ActiveCampaign also has helpful resources to help you get started. With your subscription, you get video tutorials, chat and ticket support, access to the knowledge base, contact migration, and guided onboarding.
Ease of use verdict
ActiveCampaign is easier to use compared to HubSpot. This is because it has fewer features to learn, and its UI is easier to navigate. ActiveCampaign also includes customer support channels in all their plans, unlike HubSpot.
Pricing
Both platforms have two pricing models: bundled pricing and individual product pricing. But since we are comparing ActiveCampaign with HubSpot, an all-in-one software, we'll compare their bundled pricing and give you a detailed breakdown.
How much does HubSpot cost?
Here's HubSpot's CRM suite pricing plan:
Starter–$50 per month
It includes starter plans from all the hubs. So you get the essential features in marketing, sales, service, CMS, and operations. This plan is most suitable for small businesses.
Professional–$1,780 per month
This plan offers increased limits and additional features from all five hubs' pro plans. It's suitable for you if you are looking for one tool that connects your entire team and a platform that meets your growing needs. You can scale your sales process, create custom reports, and run marketing automation.
Enterprise–$5,000 per month (billed at $60,000/year)
This plan includes features suitable for established businesses with a hierarchical organizational structure with multiple levels of management. It includes features such as more custom reporting options, the ability to add more teams, custom permission sets, predictive lead scoring, and more marketing and sales automation workflows.
But a glance at their pricing structure reveals a few things:
The steep price jump from the starter plan to the professional plan–$50/month to $1,780/month–makes upgrading hard when you only need one feature that's not in the starter plan.

You have a 12-month commitment plan whether you pay monthly or annually. This locks you into paying for the software for the whole year.

The starter plan, by default, starts with 2 users, the professional plan 5 users, and the enterprise plan starts with 10 users.

If you want to add additional users, the starter plan costs $25/month/user, the pro plan $100/month/user, and the enterprise plan at $120/month/user.
HubSpot has a free plan, but it costs a lot once you outgrow the free features.
Here's how one of its users summed up its pricing:
"Pricing-wise can be a little pricey compared to some other CRMs out there, and a lot of the features that make it useful are not accessible unless you pay for the premium accounts."
How much does ActiveCampaign cost?
Here's ActiveCampaign's bundled pricing structure:
Plus plan–$116 per month
This plan is excellent for you if you are just getting started, as it includes the most critical marketing and sales features, such as segmentation, marketing automation, email campaign manager, and a CRM to manage your pipeline.
Here are a few things to note about the plus plan:
It includes 5 users and 1,000 contacts

Additional user seats are $23 per month
Professional plan–$482 per month
The pro plan is great for you if you outgrow the plus plan. It includes advanced features such as split automations, site messaging, salesforce integration, sales engagement automation, and predictive content.
Here are a few things to note in this plan:
It includes 10 users and 2,500 contacts

Additional user seats are $59 per month
Enterprise plan–You have to request pricing
This plan includes advanced and additional features suitable for enterprise companies. Features in this plan include custom objects, custom reporting, single sign-on, and uptime SLA.
Pricing verdict
ActiveCampaign has a better pricing structure than HubSpot but lacks a comprehensive sales CRM.
Its marketing automation is powerful enough to satisfy most business needs. If you need a complete CRM, marketing, and service platform, HubSpot is great for you, but it's more expensive.
Read also: ActiveCampaign Pricing and Comparison with Other Alternatives
Customization and pipeline management
Both ActiveCampaign and HubSpot are customizable enough to meet your needs. The main difference is the type of customization allowed at each price point. In terms of pipeline management, they both have slightly different functionality.
HubSpot
With HubSpot's reporting feature, you have the ability to create tailored reports and forecasts. To save time, you can choose from the prebuilt list of templates.
You can also create custom fields for deals, contacts, quotes, and products. But, here's the catch: if you want to create custom objects that are specific to your business, you'll need to be on their enterprise plan. As for the price, it's $5,000 per month or $60,000 per year.
HubSpot has a robust pipeline management platform. You can add multiple pipelines, edit and delete stages. You can also assign tasks to reps when certain deals are ready to close. However, it could use some improvement in the user interface design.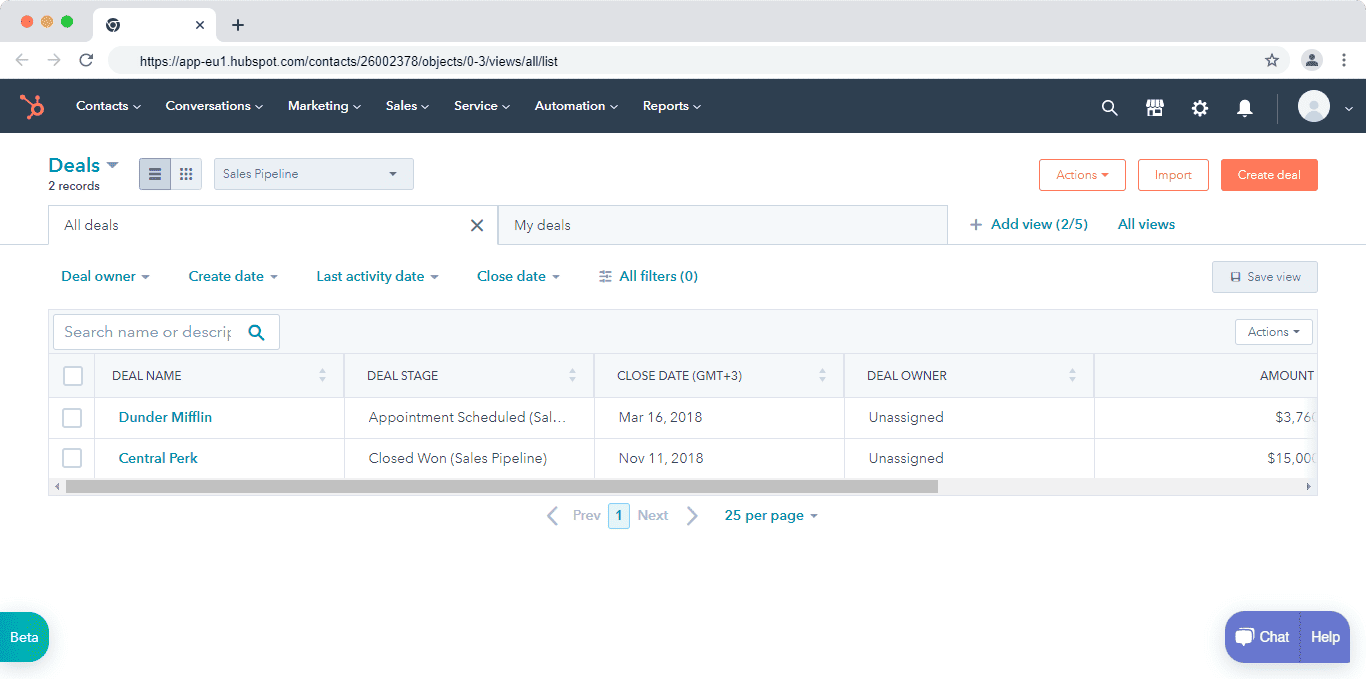 ActiveCampaign
You can personalize pretty much everything to fit your business's needs. Starting with account settings – you can change the appearance of your account, add a custom logo, and customize the admin panel layout.
But that's not all, you can also create custom fields for your contacts. This means you can store additional information like job titles or interests. And when it comes to forms, you can create custom forms to collect information from leads and contacts.
You can embed these forms on your website or landing pages, and even add custom fields to them.
When it comes to email campaigns, you can create custom templates and use drag-and-drop tools to design the layout. And you can personalize the content using personalization tags, which pull information from a contact's profile.
And lastly, the automation feature is a game-changer. You can create custom workflows to automate repetitive tasks, like sending follow-up emails or adding contacts to a specific list. And the visual automation builder lets you create custom actions based on specific triggers and conditions.
All in all, ActiveCampaign is a highly customizable platform that can be tailored to your needs in many ways. From account settings to forms, email campaigns, and automation workflows.
ActiveCampaign also has a visual pipeline management interface. You can keep track of open deals with ease and let nothing slip through the cracks. You can also view an entire interaction a customer had with your brand, from emails to website visits.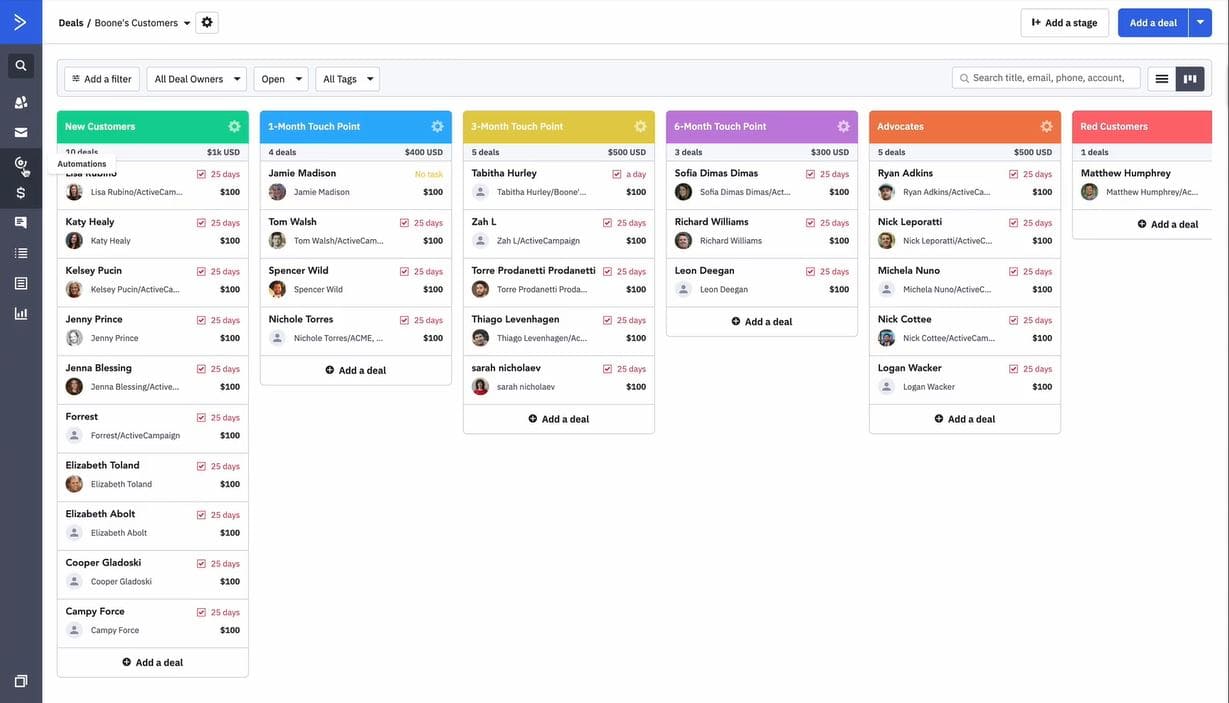 Customization and pipeline management verdict
Both platforms are highly customizable, but ActiveCampaign has the same customizability at a lower price. On the pipeline side, HubSpot is slightly better since it has a better sales reporting function, but other than that, ActiveCampaign matches HubSpot.
Read Also: HubSpot Pricing and Comparison with Affordable Alternatives
Marketing and campaign management
Both HubSpot and ActiveCampaign started as marketing platforms. They both have great features that businesses like yours have widely used over the years to grow their brand and attract more customers.
But what do they specifically offer you?
HubSpot
Its marketing hub is built to provide you with tools to run successful inbound marketing strategies. You can use it to attract the right audience into your business, engage with them using relevant content aligned with their goals, and support them once they become your customers.
HubSpot has the following tools to help you attract potential customers:
Blog

SEO optimization

Ads

Live chat

Social media

Video
It also provides you with the following tools to help you convert the traffic you've brought to your website:
Email marketing

Marketing automation

Forms

Landing pages
One feature I found most helpful is the campaigns. While campaigns in ActiveCampaign mean email marketing campaigns, in HubSpot, it's different.
Campaigns let you track the effectiveness of your entire marketing assets and content. It integrates all your assets, like ads, emails, landing pages, etc in one central place and allows you to set one goal to guide your marketing effort.
If, for example, you have a Christmas sale campaign, you can tag all assets like ads, landing pages, forms, and emails related to the Christmas sale and track the performance of the entire campaign and not just individual assets.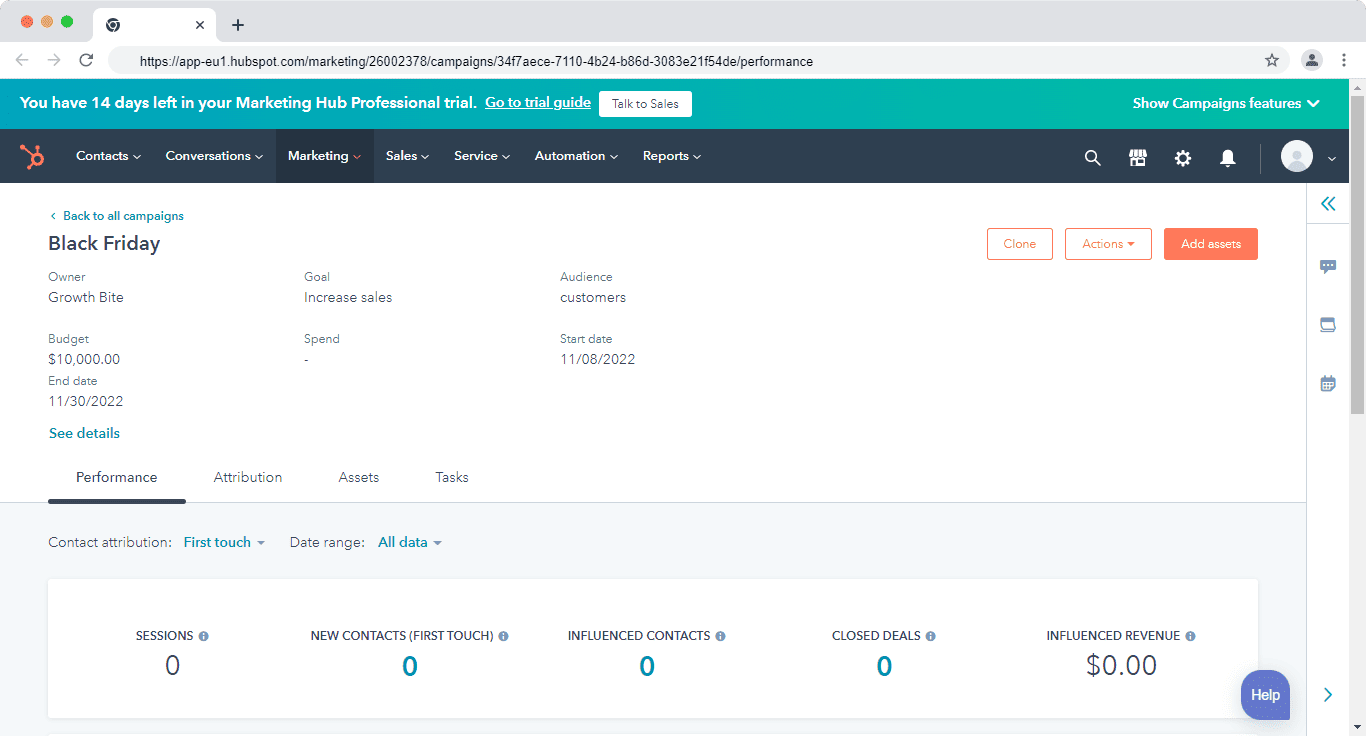 ActiveCampaign
One thing I love about it is how easy it is to create email campaigns using the intuitive campaign builder. You can use the premade templates or create your own designs, and then segment your email list to target specific groups of customers.
Another great thing about ActiveCampaign is the automation features. You can set up automated campaigns triggered by certain actions or events, like when a customer makes a purchase or abandons their shopping cart.
It also has various tools for managing and segmenting your contact list. You can create custom fields, tag contacts, and segment them based on different criteria like behavior, demographics, or purchase history.
ActiveCampaign integrates with other tools like e-commerce platforms, CRM, and web analytics. This makes it easy to track and analyze the performance of your campaigns and make better decisions about your marketing strategy.
Here's how Juliana Acevedo summed up her experience with the marketing features:
"I like the email template builder because it offers so much versatility and helps me create different templates that feel very on-brand. Additionally, I think that the analytics that this software provides is very profound and helps really dig in on what's going on and how our email marketing is doing in terms of visibility and engagement. It is a great software to automate the email campaign process."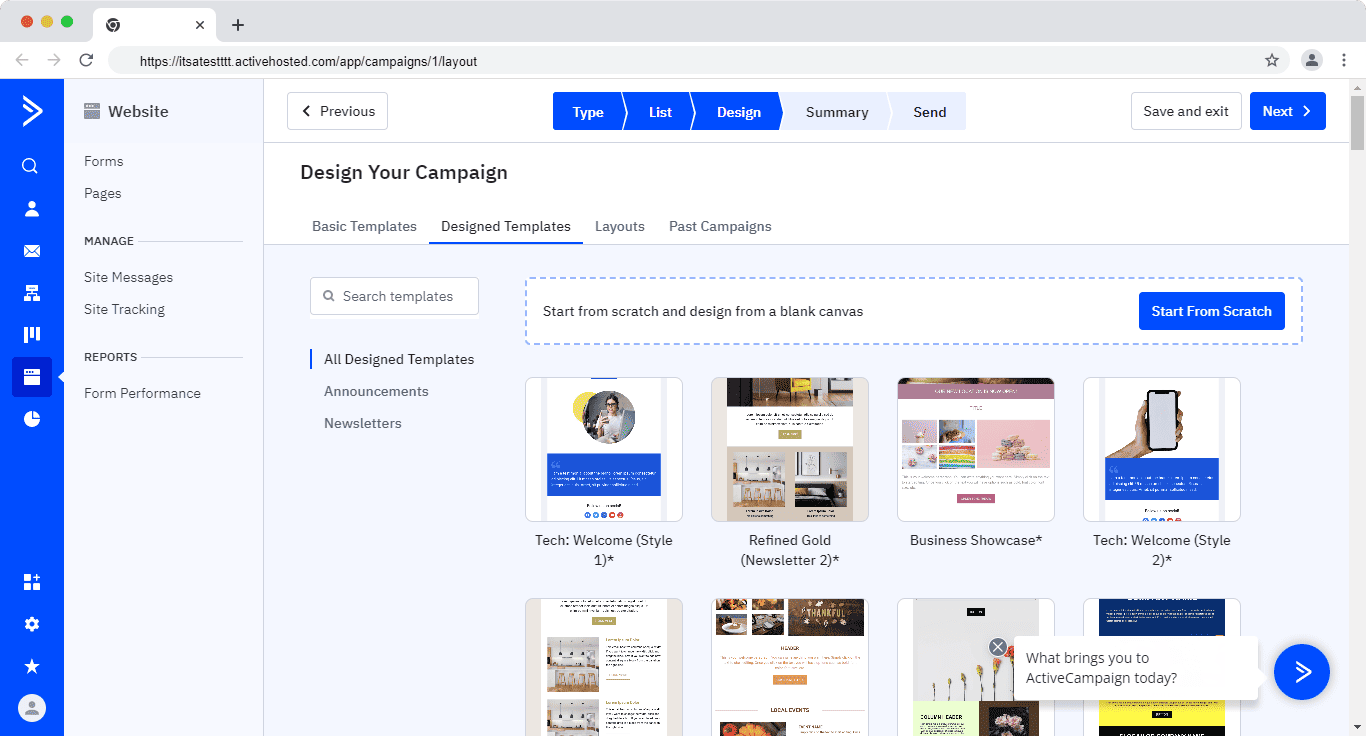 Marketing and campaign management verdict
Tie. They both have robust (and similar) marketing features. The only difference is that ActiveCampaign comes at a lower price.
Read also: Is HubSpot CRM Really Free? An Unbiased Guide (with User Reviews)
Integrations
Both platforms have extensive native integrations, and you can use Zapier to have more options.
HubSpot
It has over 1,000 native integrations spanning different categories like HR, productivity, billing and invoice, e-commerce, and many more. You can easily find new integrations as your business grows and connect HubSpot with your existing tech stack.
I have noticed, however, that some customers are having difficulty connecting to Salesforce.
For example, here's what Heather Bakire, a Content Marketing Manager at Revenue.io had to say:
"One downside is the Salesforce integration, which is less than perfect. The fields aren't always 1:1 and the metrics don't always transfer properly."
ActiveCampaign
ActiveCampaign also has a wide range of integrations. With over 900 integrations, you can easily connect with your existing tech stack. It includes integrations with popular apps in different categories such as accounting, CRM, project management, social, HR, and many more.
Integration verdict
Tie. They both cover the most common integrations and constantly update their integration database.
Read also: The Sales Automation Process – All You Need to Know
Sales automation
Both platforms automate repetitive tasks, freeing your sales team to focus on more important activities, such as closing deals and fostering relationships. We'll look into what each tool can automate.
HubSpot
HubSpot's automation tools can help streamline and personalize your marketing, sales, and service processes. You can create simple workflows that execute multiple actions, like updating a contact's property and sending a follow-up email.
You can also set up email sequences to nurture your leads over time by sending timed, personalized one-to-one emails and automatically creating follow-up tasks as part of the sequence to ensure you never miss an opportunity to connect with a lead. And you can monitor contacts who are actively enrolled in a sequence and make adjustments as needed.
Workflows can trigger a birthday email, assign leads to your sales team, automatically create records, and add data to Google Sheets. You can also set your workflow enrollment triggers, choose your workflow actions, and manage workflow settings. Before turning on your workflow, you can test the workflow in the workflow editor, and troubleshoot common workflow errors if needed.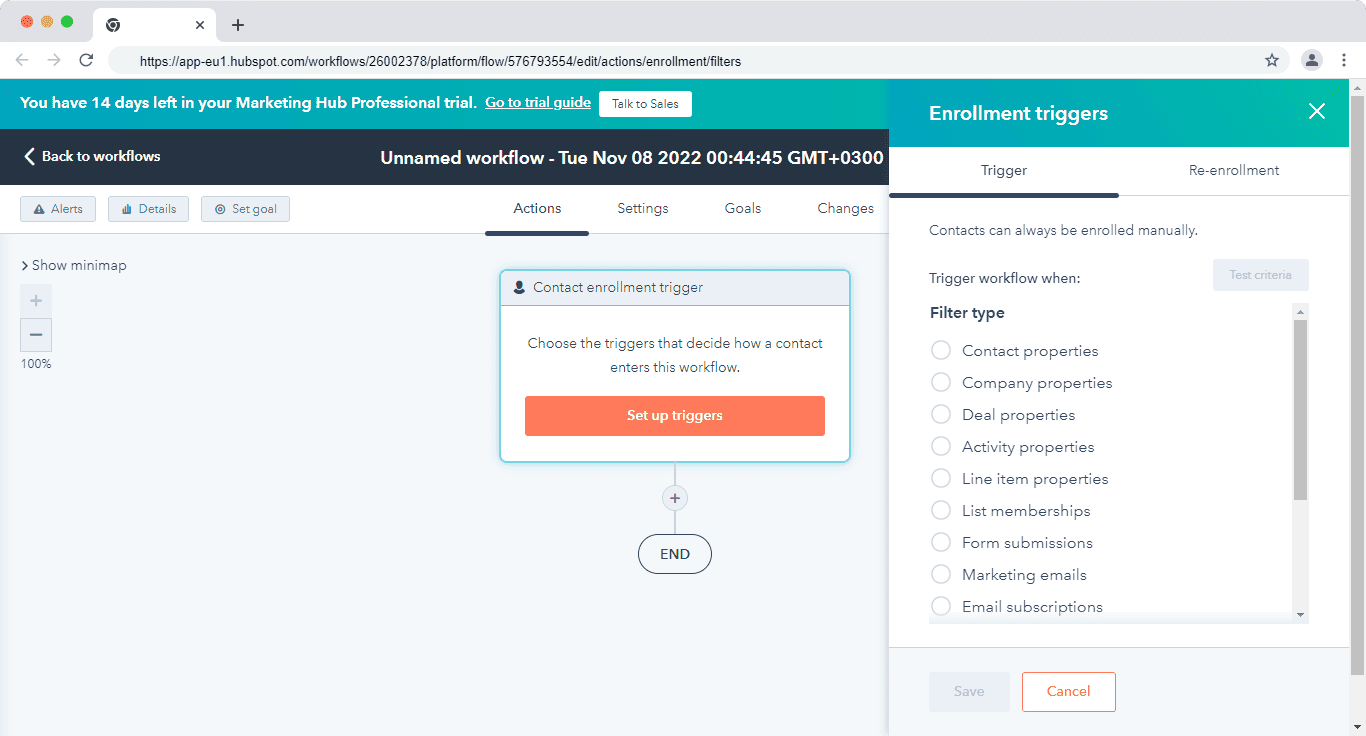 ActiveCampaign
Start triggers are the first step in automation in ActiveCampaign. They are the criteria that contacts must meet to enter the automation. For sales, triggers include when an event is recorded, a tag is added, a deal stage changes, a deal value changes, a task is completed, and many more triggers.
Once contacts initiate the triggers, actions are used to engage and message contacts, segment them, update their records, and notify internal team members. There are four categories of actions to choose from:
Sending Options: It allows you to send emails and SMS messages, and the "Notify someone" action is commonly used for internal communications.
Conditions and Workflow: They are used to dictate contacts' routes through automations and segment them.
Contacts actions: They are used to update contact information, subscribe and unsubscribe contacts from lists, change custom field values, and add and remove tags.
Sales: These actions are used to add and update deal status, change a deal value and adjust lead scores.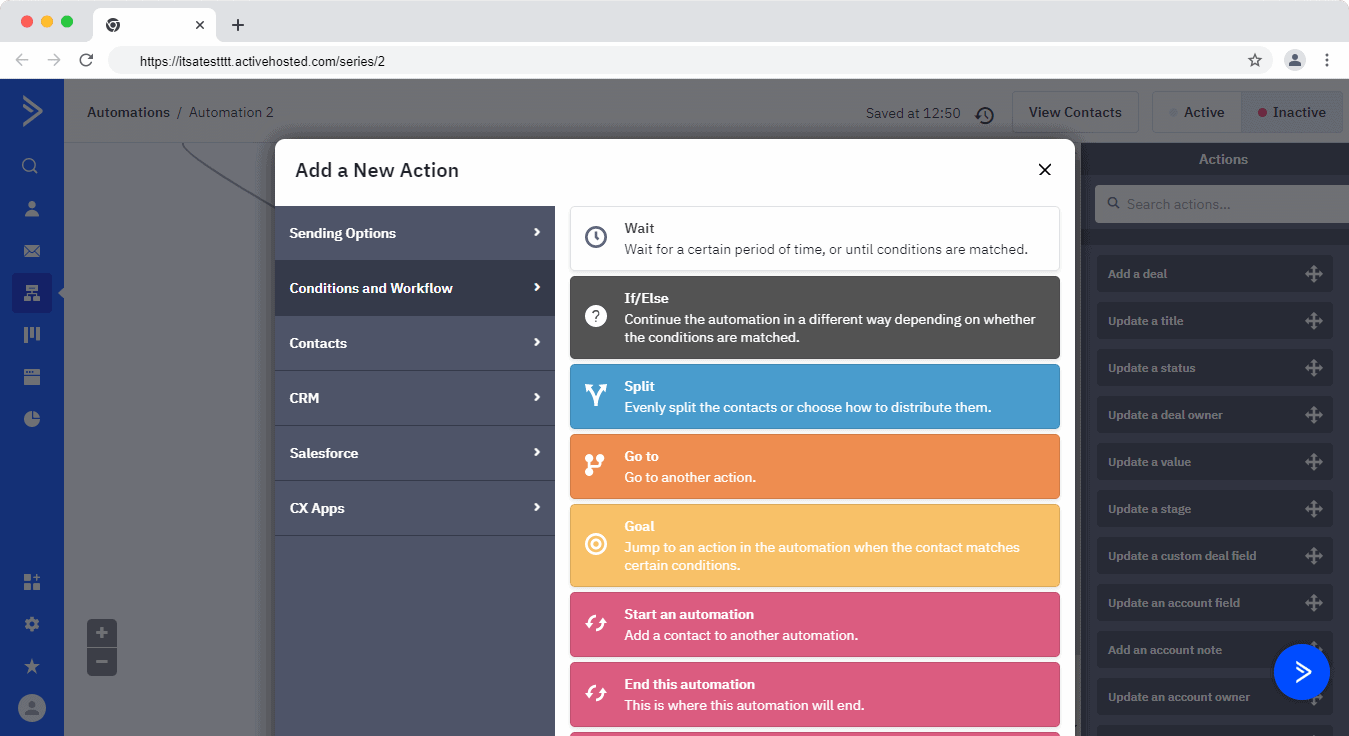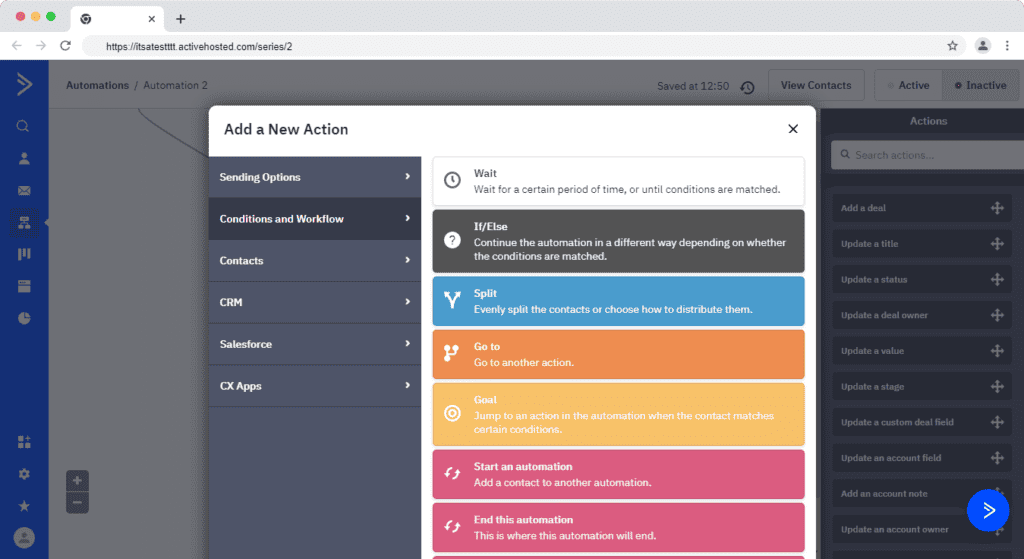 Sales automation verdict
ActiveCampaign has a better automation builder, allowing you to split-test your automation.
Read also: HubSpot Pros And Cons — A Candid Assessment
Reporting
CRM reporting provides insights into the sales process and the team's performance. Factors to consider include the ease of creating reports and dashboards, the variety of report types offered, and the clarity and user-friendliness of the reports.
HubSpot
You can create and manage reports in HubSpot using two features:
Dashboards are a way to organize and view multiple reports in one place. Think of them like a control panel for your data. You can create different dashboards for different reporting purposes. HubSpot has a library of prebuilt dashboard templates for the most common use cases in sales, marketing, and service.
For example, the sales overview dashboard includes reports on your deals, such as closed revenue by source, deal leaderboard, and deal total by stage.
Dashboards make it easy to stay on top of your key metrics and KPIs. Instead of navigating different reports to find the information you need, you can see it all in one place.
You can also create individual reports, filter the report list and manage existing reports from the report feature. Its custom report builder lets you build custom reports using data from the entire HubSpot ecosystem.
For example, you can use data from your sales team and marketing efforts to show the performance of specific campaigns.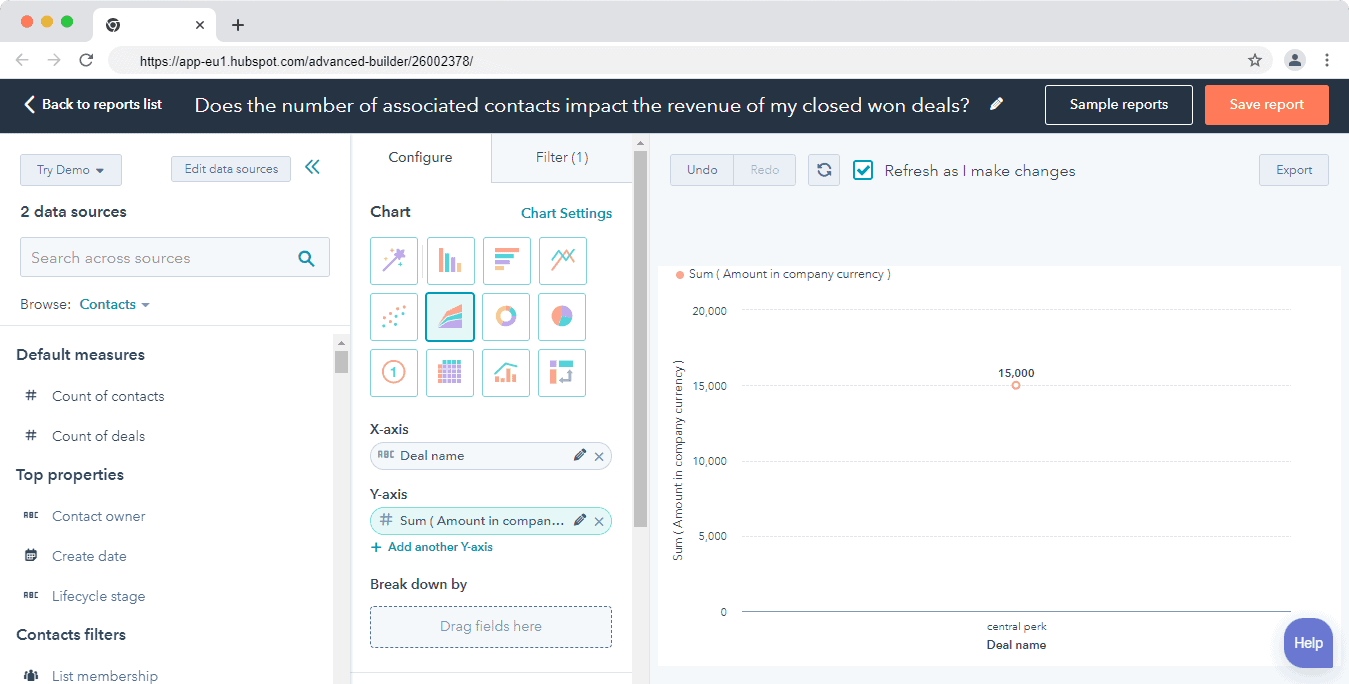 ActiveCampaign
It has a straightforward reporting feature. While it's not as diverse and comprehensive as HubSpot, ActiveCampaign provides essential reports in all the features.
For example, under automation, you get automation contacts report and goals report, while under CRM reports, you only get four types of reports:
Deal overview report

Sales performance report

Task overview report

Deal forecast report
Reporting verdict
HubSpot has better reporting features compared to ActiveCampaign. It's built for growing teams that need a better way to view, manage and share reports.
Read also: ActiveCampaign vs Mailchimp vs EngageBay For Email Marketing: The Winner?
Lead management
There's not much that sets HubSpot and ActiveCampaign apart regarding lead management. They both have the most common and essential features, which we'll look at.
HubSpot
HubSpot lets you view the communication history with your leads, manage and prioritize them, and even score them to determine their level of engagement.
Its smart contact database takes it a step further by allowing you to track everything from conversations to social media posts and email interactions. This means you can get a deeper understanding of your contacts and tailor your communication to their specific needs.
With forms, live chat, automation, and chatbots, you can engage with leads right from the start. And once they are in the system, the universal conversation inbox ensures that your sales, marketing, and support teams can all interact with your leads and customers in one central place. So, you can easily keep track of all the interactions, and make sure that none of the leads slip through the cracks.
ActiveCampaign
ActiveCampaign is no different from HubSpot. It has the essential tools to capture, organize and nurture leads. You can use forms, landing pages, and live chat to attract leads from your website. These leads would be included in your contacts list, where you'll get an overview of your entire interaction with each lead.
Under each lead's contact card, you understand the customer journey. You'll track all interactions a customer or lead has had with your company, from the emails and the automations they are in, to their pipeline stage or any other touchpoint.
Lead management verdict
HubSpot has slightly better lead management functionality because it has an advanced smart contact feature that lets you analyze your contact's interactions, and lets you include playbooks for your sales team to follow, schedule a meeting, and make a call.
Read also: EngageBay vs HubSpot: Market Leader or Emerging Powerhouse?
EngageBay: A More Affordable and Powerful Alternative
HubSpot is a great option, but it can be pretty expensive. It has a lot of advanced features and can replace standalone apps like marketing automation software, but the cost may not be worth it for some.
On the other hand, ActiveCampaign is a cheaper option and has a really powerful marketing platform. However, it does lack some key sales features like comprehensive sales reports, quotes, and playbooks.
That's where EngageBay comes in. It's cheaper than both platforms and has all of HubSpot's advanced marketing, sales, and support features. It's the best of both worlds.
Here's how Nadeem Ahmed summed up his experience with EngageBay:
"It is a helpful tool for small and medium-sized businesses, providing a range of automation and workflow features for sales, marketing, and support. The platform is easy to use and offers good customer service, including the ability to quickly implement new features upon request. Its all-in-one solution and affordable price point make it a good choice for startups and small businesses."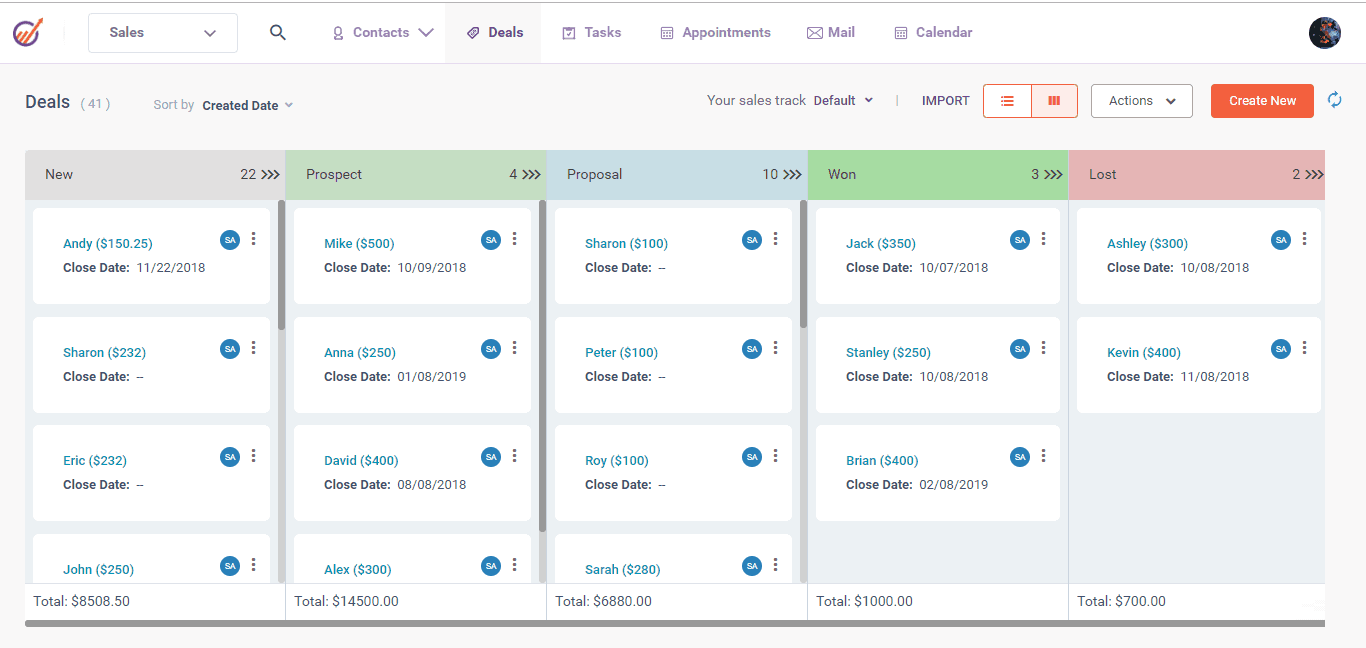 You can create specific pipelines for each of your products and run all sorts of automations with multiple triggers. Plus, you get a big-picture view of all the different touchpoints in your customer's journey, so you can gain valuable insights into their behavior.
You also have the ability to run drip campaigns, create forms and landing pages, automatically score leads, and segment your customers based on their actions.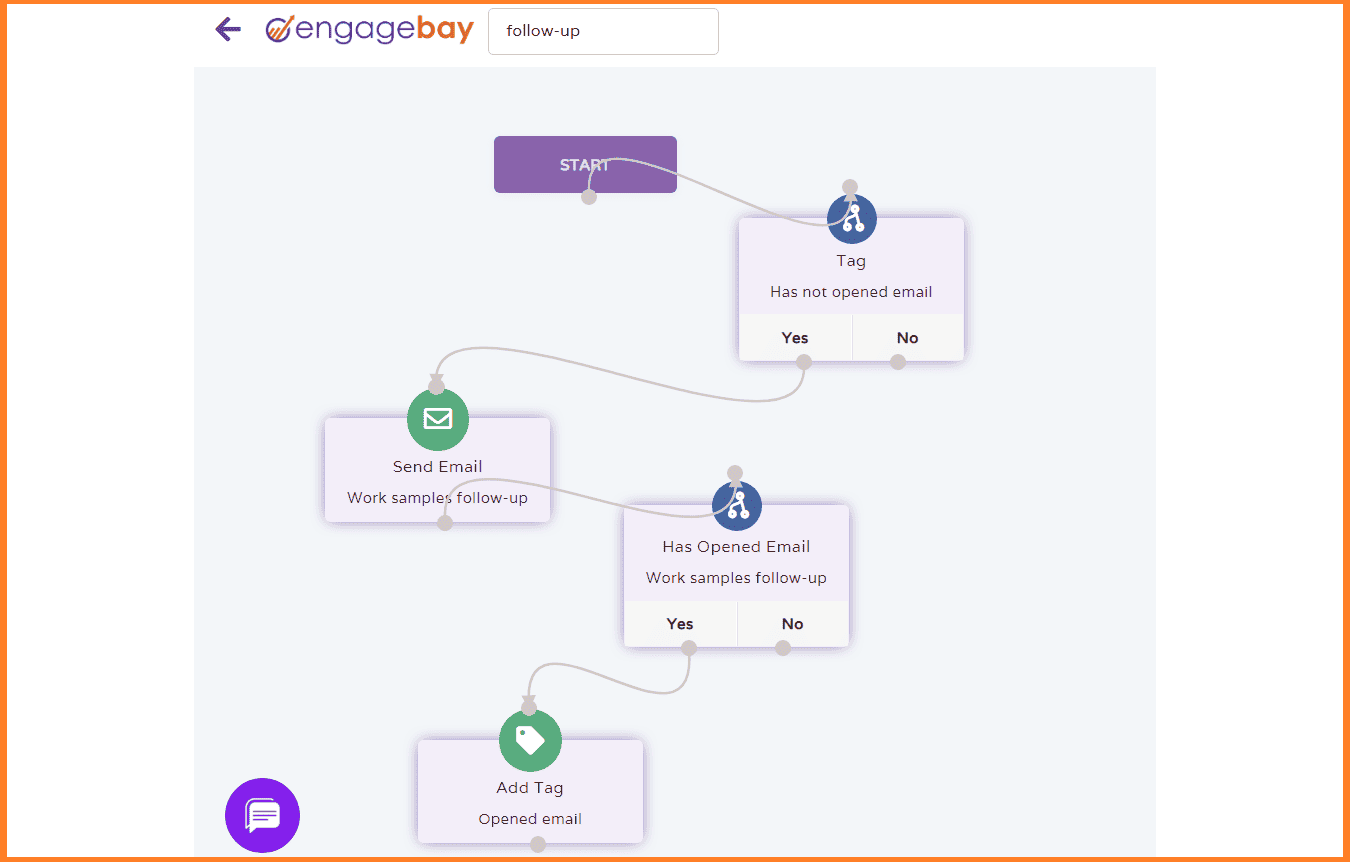 And if you want to provide contextual customer support, the platform also comes with free help desk and live chat software. You can chat with your customers in real-time and provide relevant support. Plus, you can run ticket automations, assign tasks to your team, and view all customer interactions with your company in one convenient dashboard.
Read also: 5 of the Best ActiveCampaign Alternatives (Features, Pricing)
Wrapping Up
HubSpot suits you if you are looking for a comprehensive platform that can replace standalone apps used by the marketing, sales, and support team. Its sales software platform is more robust than ActiveCampaign but more expensive.
ActiveCampaign is for you if you need more of a marketing automation platform with a CRM capable of handling your pipeline and running automations.
EngageBay can be a cheaper and feature-rich alternative to both platforms. If you want to try it free, just sign up.
Looking for a more flexible solution to ActiveCampaign? Our article on the top ActiveCampaign alternatives will help you find the perfect fit.
👉Ensure your business stays ahead with the best CRM automation software. Learn more from our comprehensive guide.