CRM software helps businesses capture customer data, understand customer behavior, and improve customer engagement.
Effective management of customer relationships requires a centralized database to store customer information, automation of key business processes, and streamlining of communication with customers.
CRM modules provide specific functionalities and features that cater to different aspects of customer management. Understanding the different CRM modules available and their capabilities is essential to making the most of your CRM system.
This article explains the scope of CRM modules and how they work together to help business owners deliver customer delight.
What Is a CRM Module?
A CRM module refers to a specific set of functionalities within the CRM software. These modules can be added, customized, or removed based on the needs of the business. CRM modules include lead management, sales management, marketing automation, customer service, and website analytics.
Why Do You Need CRM Modules?
No matter how sophisticated a CRM tool is, it can only handle some business operations. According to a 2021 report by BetterCloud, companies typically use an average of 110 SaaS applications. The number multiplies for larger organizations (10,000 or more employees), as they recorded usage of about 447 SaaS-based tools.
In the CRM industry, there is no unified software that handles all business operations; hence, the need for a wide variety of applications and modules with distinct features.
For example, a clothing company uses a CRM tool designed to collect customer data, monitor customer interaction, and track journeys. The same company may need to connect an extra application to engage and communicate with customers – so, a marketing automation platform would be needed for sending targeted messages and building automated sequences. Finally, the company will also need a Help Desk tool to handle tickets and resolve customer complaints.

Usually, many CRM platforms try to do it all by offering add-ons and extra features that enhance their capabilities. However, these add-ons may have limitations, as they won't be as effective as a separate application, built ground up for that purpose.
For example, HubSpot Service Hub (a customer service software in the HubSpot platform) may not be as advanced as an extensive customer service platform like Zendesk or Intercom. Likewise, the Zendesk Sales platform may also have more limited features compared to Pipedrive or Salesforce.
Business owners are always seeking a practical solution like Zapier that helps them connect data between several applications to avoid manual data entry. On the other hand, many CRM platforms keep adopting new modules to cover up their limitations.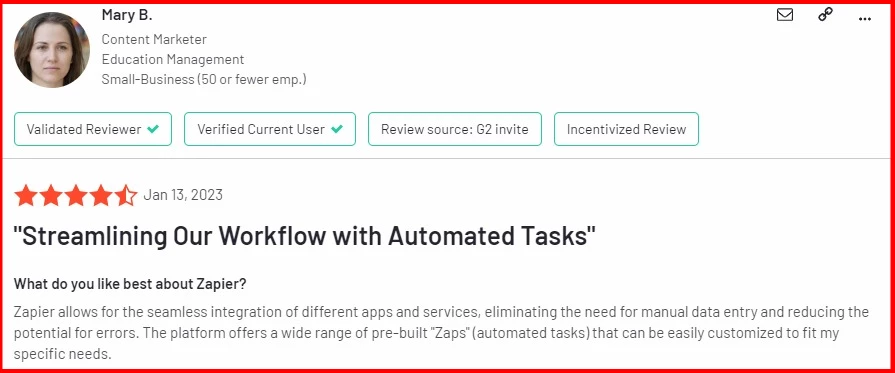 Despite these limitations, many businesses still opt for all-in-one CRM solutions like EngageBay or HubSpot to avoid paying high amounts for separate tools.
Read also: CRM Functionality — 12 CRM Features That Fuel Growth Hacking
Types of CRM Modules
Many CRM platforms have adopted extra modules as part of their product offerings, while others may support seamless integrations with third-party tools. The type of module a company adopts depends on the business model, goals, and objectives.
A blogger may need more marketing modules than sales modules to interact with the audience and send newsletters. Conversely, an electronics company may need sales modules to track orders and manage customers.
Alternatively, businesses can merge several modules based on their mode of operation.
For example, a company using Mailchimp for marketing automation may need modules that enhance sales processes like deal closing, pipeline management, contact management, etc. Further, it can adopt a help desk solution for handling and resolving customer issues.
CRM modules are, thus, divided into five main categories:
Sales
Marketing
Support
Analytics & reporting
Activities
1. Sales Modules
These include all elements responsible for facilitating sales processes. From tracking leads to closing deals, managing orders, and creating invoices, sales modules focus on features that help you amplify your sales. Its sub-modules include:
a. Leads
Leads are potential customers who have either interacted with your brand or shown interest in making a purchase. The lead module aims to facilitate lead management and monitor leads coming from different sources like webinars, social media, blogs, etc. Improper management of these leads can cause errors in tracking performance and customer touchpoints.
With the Leads module, the sales team can effectively track the top-performing channels where they get most of their traffic.
The Ultimate Guide to Creating Lead Magnets, and Why You Need Them
b. Contacts (Accounts)
Contacts and Accounts represent individuals and companies, respectively. They indicate leads who have shown interest in the product offering, have been won, and are now added to the database.
This CRM module helps you capture accurate information about your customers, thereby, giving your sales reps the right metrics for tracking customer interaction.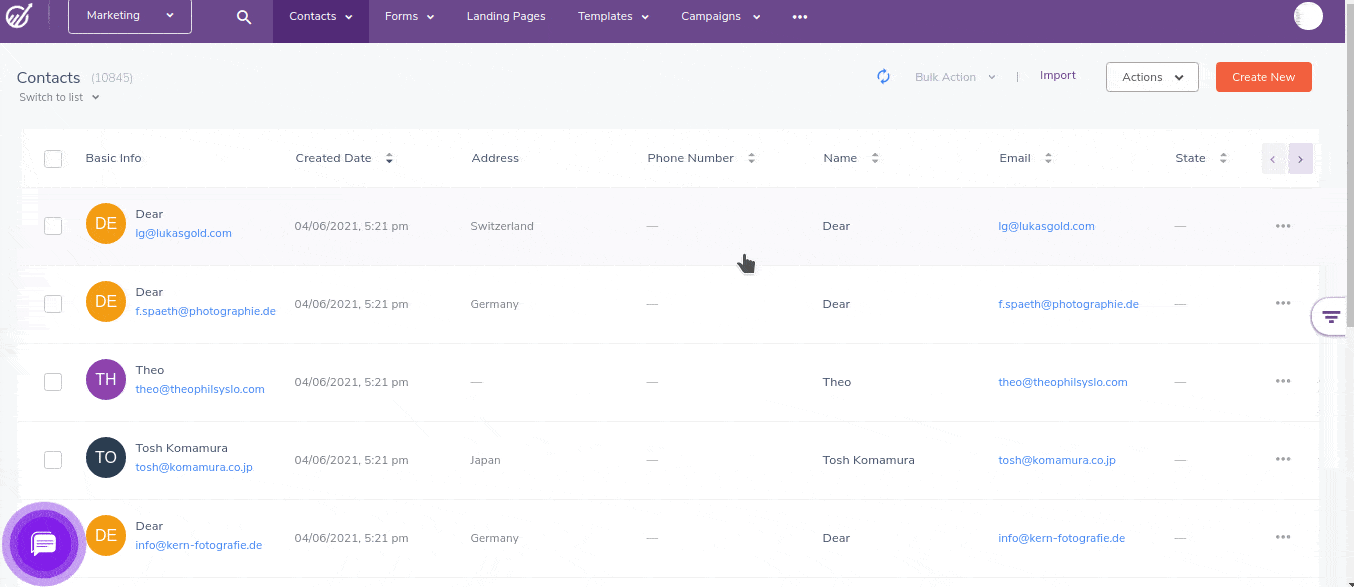 Read also: What is a CRM Database? Structure, Tips, Strategies & More
c. Product
This module covers all your product offerings. It gives you an inventory of out-of-stock and available products, and how product enters and leaves the company. This provides the sales team with up-to-date data for effective customer communication.
d. Orders and Invoices
These are two modules that take part in the actual sales process. Once a contact agrees to make a purchase, they place an order. And upon payment, an invoice is generated for documentation purposes.
In line with the product module, these modules enable the sales teams to keep track of the company's gross sales. They also help the team identify top-performing products, as well, as products that need improvement.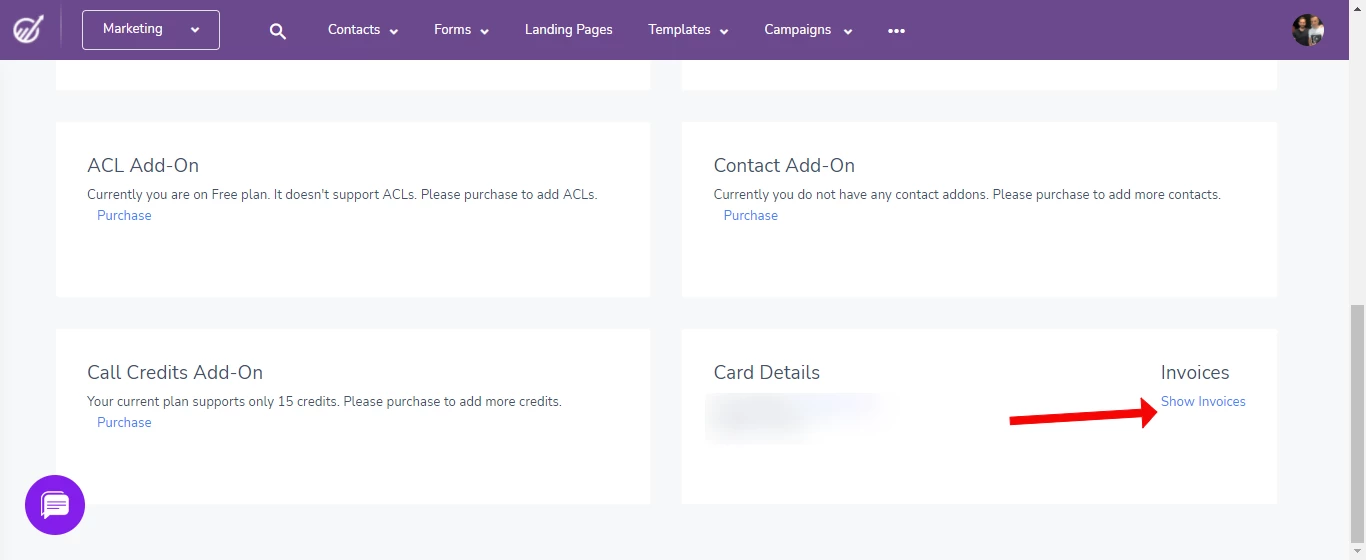 Read also: What are CRM Systems? (Benefits and Challenges)
2. Marketing Module
This is a vital module in any CRM software, as it facilitates customer engagement and interaction. No matter how efficient your sales process is, you need a system of communicating with new and existing customers to build brand loyalty and stronger customer relationships.
So, the Marketing module comprises all elements involved in customer engagement and the promotion of products via targeted campaigns. The sub-modules include:
a. Marketing lists
This is a comprehensive list of your prospective customers or contacts – it can be in the form of an email list. This orderly arrangement enables marketers to easily reach out to new and existing customers by sending newsletters, product offers, event details, etc.
Based on the type of audience, the list is grouped into segments (age, location, etc.) to help marketing teams send tailored messages to the right customers. EngageBay has two kinds of lists – Static lists and Smart lists.
Check out the video below to learn how to create lists:
b. Campaigns
This sub-module comprises the sequence of activities that lead to the promotion of products or services. Campaigns are carried out through several channels, such as social media, emails, SMS, etc. This ensures your messages get to a wide range of customers to increase awareness and visibility.
c. Email, social media, and SMS marketing
These sub-modules work directly with Campaigns. Based on the channels they follow, they enable marketers to reach out to prospective, new, or existing customers.
Email marketing entails sending targeted emails to an audience and monitoring the open and click-through rate, etc. Marketers can also use emails to send web push notifications.
Social media deals with boosting engagement via posts or ads on platforms like Facebook, Instagram, WhatsApp, Twitter, etc.
SMS marketing involves sending direct text messages to customers to keep them updated about new releases, product updates, event details, etc.
These sub-modules ensure uninterrupted communication with customers and leads.
d. Customer journeys
This sub-module displays customer interaction with your brand across several channels and touchpoints. It works with the Marketing lists module to visualize how customers in different segments perceive your brand and what their major priorities are. Also, it helps you identify customer pain points along the journey, and potential issues to avoid to increase customer retention.
Read also: Everything You Need to Know About CRM Integration
3. Customer Service Module
This module contains advanced features for effective tracking and resolution of customer issues. It helps your support team access relevant customer data to amplify the provision of valuable resources and guides. The module aims to enhance customer experience and satisfaction.
The sub-modules include:
a. Ticket management
This enables customer service reps to resolve issues or cases by assigning tickets to the appropriate resources, and keeping track of their statuses – open, in progress, or closed. It also involves reviewing activity history to understand previous issues the customer encountered and how they were resolved.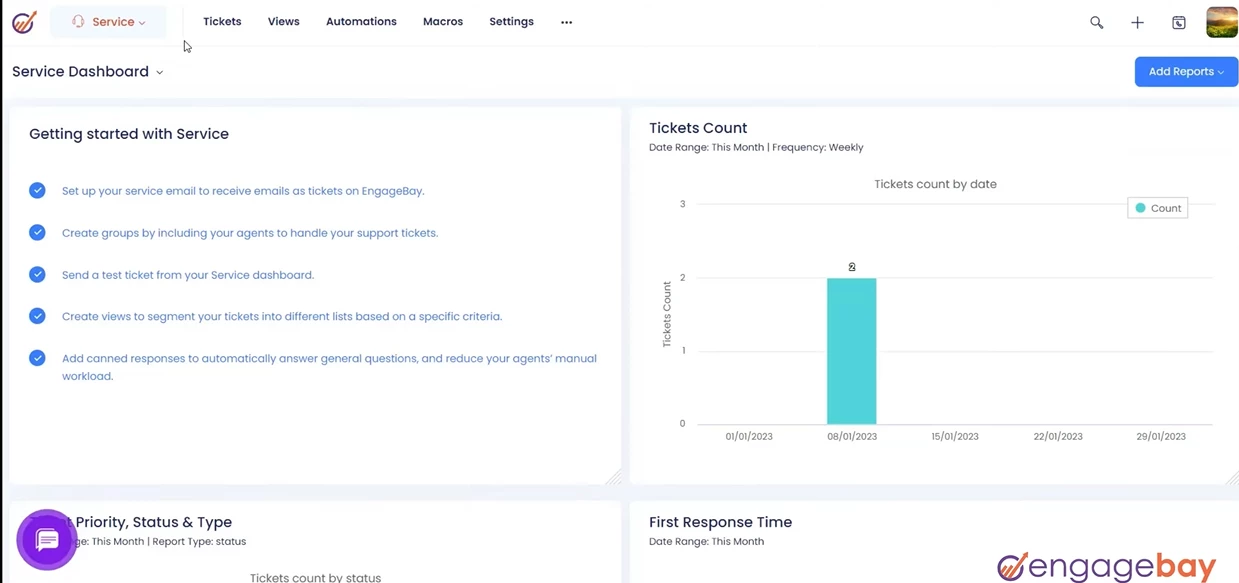 b. Knowledge base
This provides reference materials, helpful articles, FAQs, etc., to help customers understand the system more accurately. It is like a company's online library designed to guide customers and help them scan, filter, sort, and find the right information needed to handle an issue.
c. Support contract
This sub-module covers various contract types and the cases associated with them. Using the contract details (ID number, service level, amount, and end date), it tracks each process from start to finish, noting any defect or incorrect case.
d. Support channels
This comprises all the channels customer service reps use in handling cases and issues. They include phone, email, live chat, chatbot, etc.
e. Community forum
This is an online marketplace where customers discuss various topics about their products, share suggestions, and get help from other users who may have had experience with the tool. This sub-module helps customers access help where the support reps are not available.
Read also: 12 Customer Service Tips for Phenomenal Success
4. Reports and Insights
This module aims to give you real-time insights for data analysis. It collects data from customer analytics, field sales reports, marketing reports, administrative reports, etc., and helps users organize them into tables, charts, and graphs.
The Reports and Insights module provides an accessible and customizable platform to allow users to track and monitor business performance, giving room for optimization. Usually, the Reports and Insights modules show data from open and click-through rates, campaign reach, traffic sources, lead scoring, etc.
5. Activities
The Activities module comprises everything involving business operations and customer communication. Unlike the reports and insights module, the activities module is not always directly connected to sales and marketing.
It encompasses customer communication via meetings, phone calls, emails, webinars, etc., and provides useful documentation of business processes. The activities module includes the following:
Phone calls, emails, fax, letter, etc.
Tasks
Campaign response
Appointment
Campaign activity
Service and customer activities
The Best Free CRM Apps By Category (with User Reviews)
Other CRM Modules That Enhance Business Operations
Asides from the five major categories of CRM modules, many businesses thrive by adopting other modules, which include:
Workflows
Apps Marketplace
Document management
1. Workflows
This module helps you create automated sequences for your sales, marketing, and customer service processes. It is designed to help you eliminate mundane tasks, manual data entry, and repetitive activities by putting a majority of your business processes on autopilot.
The Workflows module works by creating an if/else condition. For example, if a segment of leads opens an email and clicks on the links, a unique sequence will be tailored to them. Conversely, if a different set of leads don't open the emails, a different sequence will be tailored to them.
👉Find the CRM automation software that's perfect for your needs. Check out our comprehensive guide to learn more.
2. Apps Marketplace
This is a vital module in every CRM software, as it promotes a wide array of third-party applications that enhance the CRM tool's functionalities.
These third-party programs support seamless integrations, allowing you to transfer and sync data between the apps and the CRM platform. This aims to give you a unified database for performance tracking and campaign analysis.

3. Document management
This module aims to take inventory of all your documents (content, forms, contracts, articles, emails, etc.). It makes content accessible to team members when they need it, by putting them into categories and filters.
Read also: 6 No-nonsense Examples of Customer Relationship Management
What Are The Right CRM Modules for Your Business?
The right CRM modules for your business depend on your business goals, scalability options, budget, etc.
A business with 100 B2B contacts will need a different CRM module set from a B2C company with 10,000 subscribers.
Hence, carefully evaluating these modules will help you identify the right option that aligns with your business needs and goals.
EngageBay is an all-in-one CRM software with a raft of modules for sales, marketing, and service teams. It offers a comprehensive package at the most affordable price, and helps you avoid paying thousands of dollars for a bunch of tools.
Start your journey for free.

Boost your CRM success with our in-depth guide on CRM databases – dive in today!