Customer relationships form the bedrock of any successful company.
And for that, you need a powerful CRM software that does everything it's built for, and also does not burn through your wallet.
Unfortunately, some users don't think Capsule CRM meets these standards. Mainly used by solopreneurs and small business owners, Capsule CRM today has a bunch of alternatives that do a better job.
In this blog post, we will explore in detail five of the best Capsule CRM alternatives:
EngageBay
Pipedrive
Insightly
HubSpot
Keap
We'll also list out the reasons why Capsule CRM may not be the best choice for your business, along with a few user reviews.
What is Capsule CRM?
Founded In 2009, the founders of Capsule all agreed that the CRM solutions on the market at the time weren't effective enough for many businesses.

That's why they came together to create Capsule.
Today, Capsule has users in more than 170 countries and counting. Many of them are solopreneurs and small business owners.
So, what can you do with Capsule CRM?
The CRM includes contact management, reporting, task management, and sales tools. You can also customize the platform to suit your needs and integrate your favorite tools with Capsule.
Capsule CRM Features
Here is a full list of features that Capsule offers within its CRM.
Contact import and management: Import your contacts from other software or preexisting spreadsheets. Then you can field-match your contacts to keep their info current, tag your contacts, and review their current statistics so you can see which contacts are the most vital to your company.
Task automation: Capsule features Tracks that let you automate tasks. Within the calendar view, you can also see what's on the horizon. Tasks within Capsule CRM include submission deadlines, phone calls, meetings, and appointments.
Opportunity filtering: When a new opportunity comes in for your sales team, you can categorize it according to its milestone, tag, or status.
Visual sales pipeline with dashboard: The visual sales pipeline with drag-and-drop functionality helps you review your small business' sales forecasts, milestones, and conversions.
Customization: One of the most enticing parts about Capsule's CRM by far is how you can customize it. You can create custom lists, tags, activity types, milestones, fields, and more.
Reporting: Use Google Data Studio with Capsule for more detailed reports on a variety of sales metrics. You can also filter reports, create reports based on activity, or export your reports.
How Much Does Capsule CRM Cost?
Capsule CRM offers four plans:

The Free plan allows two users and up to 250 contacts.
The Professional plan for small companies or teams starts at $18 a month per user.
Here's what you get:
Activity reporting
Premium integrations
10 GB of storage for each user
50,000 contacts
The Teams account is geared towards bigger businesses and costs $36 a month per user.
The features include:
Custom activity types
Individual or team record assignments
User restrictions and roles
Advanced sales reporting
20 GB of storage for each user
100,000 contacts
The third Capsule payment plan is the Enterprise plan, which includes priority support, account management, and premium onboarding for $54 a month per user.
Other features include:
Dedicated customer success manager
Import assistance
Implementation support
40GB of storage for each user
200,000 contacts
Why are People Searching for an Alternative to Capsule CRM?
At first glance, Capsule might seem like the solution to your small business CRM woes, but there are plenty of reasons why Capsule CRM alternatives are the better option to pursue.
Let's discuss these reasons now.
Pretty Costly Monthly Plans
Capsule CRM can lure you in with the promise of a free plan, but the plan is so limited that you're going to have to pay to continue using the platform.
Remember that for any of Capsule's plans, you're charged per user.
As your business grows, you need to dish out a lot of money!
Difficult Data Importation
Users have complained that importing data is not as easy as Capsule tries to make it seem.
First, you have to import data per organization, and then by contact.
This is time-consuming and can create duplicates, which you then have to go in and manually remove.
Lacking in Automation
Although Capsule does offer automation as part of its CRM package, you don't get nearly as many automation capabilities as the competition has.
You can't do a lot of marketing or email marketing automation, as most automation features are centered around sales activities.
Poor User Permissions
Capsule boasts compliance with GDPR as well as two-factor authentication, but once you get to use their software, you'll find a lot of glaring security holes.
The user permissions are especially egregious.
When looking at cases, correspondence, contacts, and opportunities, everyone has the same permissions by default.
Sales Pipeline Could Be Better
The Capsule sales pipeline has been described as rudimentary.
Compared to the much better alternatives out there, there's no reason to continue using a bare-bones CRM like Capsule.
User Reviews of Capsule CRM
Here are some of the issues with Capsule CRM, from the point of view of users:



Your company needs something more.
5 Amazing Alternatives to Capsule CRM
If the above-mentioned issues hit home, you might want to consider one of the Capsule CRM alternatives we mentioned earlier.
To reiterate, those are EngageBay, Pipedrive, Insightly, HubSpot, and Keap.
We'll now go through each CRM option and compare features and pricing so you can find a more well-rounded CRM software than Capsule.
#1. EngageBay
First on our list of Capsule CRM alternatives is EngageBay.
If you feel Capsule does not offer value for money, then EngageBay is the right choice.
EngageBay is an all-in-one marketing, sales, and customer support software with free unified CRM.
This company was founded in 2017 as a HubSpot alternative.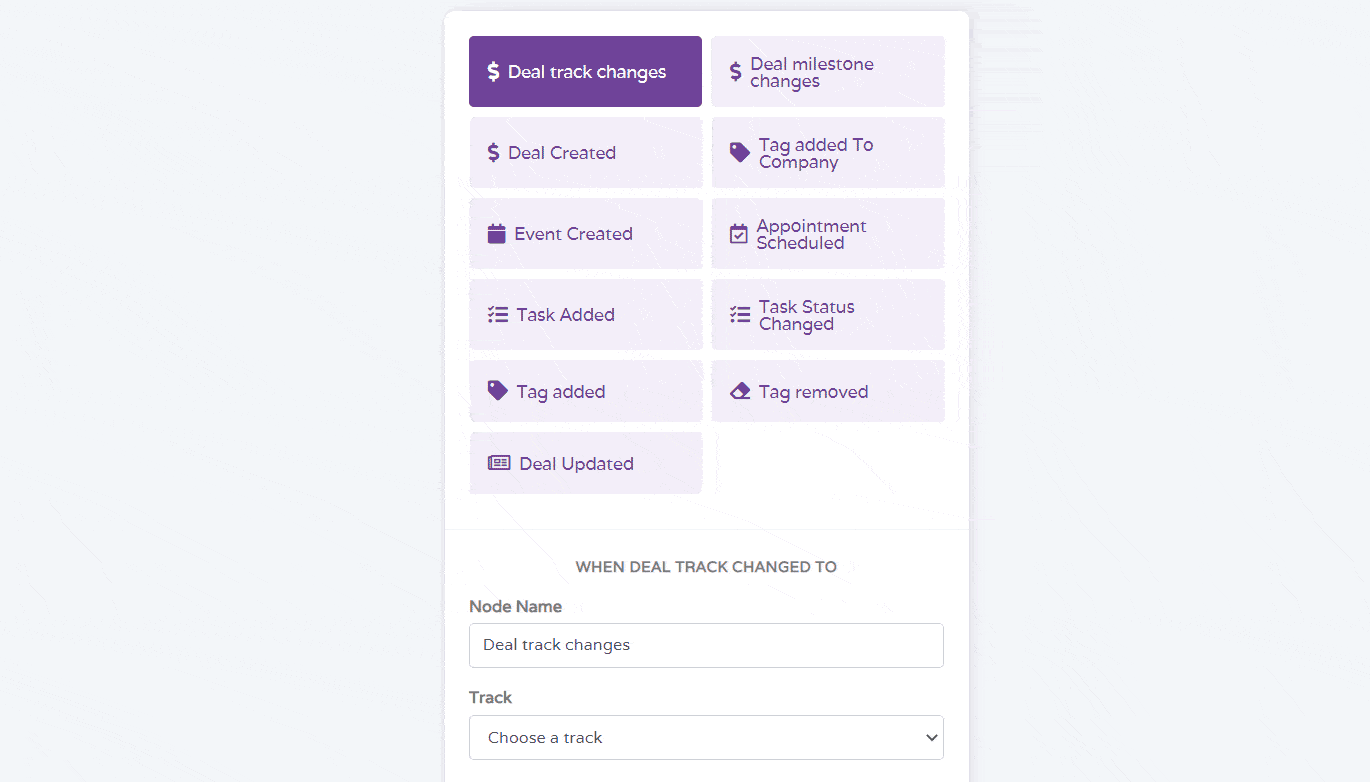 Designed with small businesses and startups in mind, you can use EngageBay's CRM for free or pay a more reasonable monthly fee for more features.
Features
Here's are some of EngageBay's key features:
Automation: EngageBay's automation workflows far outpace Capsule's. You can automate so many tasks to gain back more of your time, including lead progress, notes, calls, emails, tasks, posting, project management, and scheduling.
CRM Telephony: The in-CRM Telephony feature for sales teams lets you make calls within EngageBay's CRM. You can also automate call logging, receive call reminders, and track call success with this feature.
Visual sales pipeline: Your sales pipeline comes to life with EngageBay's visual sales pipeline. See your deal move through stages, guide the deal through, and close deals effortlessly.
Contact management: Gain an amazing 360-degree view of your leads and customers using EngageBay's CRM. You'll have all the pertinent customer information you need, including engagement patterns and social media behavior.
Unlimited mailboxes: The two-way email sync through EngageBay's CRM effortlessly syncs your Gmail and Outlook accounts with EngageBay (and vice-versa) so that you don't miss out on emails.
Leaderboards: If you need to motivate your sales team to stay on track, EngageBay can help. EngageBay features gamification that makes achieving sales feel like a game. There are even leaderboards so you can see who your sales superstars are!
Reporting: A good CRM is nothing without analytics, and EngageBay doesn't disappoint. The sales reporting with growth graphs quantify your success very clearly. You can even automate report delivery for quick and streamlined access.
Integrations: Integrate EngageBay with apps and software such as Shopify, Xero, Stripe, QuickBooks, Amazon SES, LinkedIn, JotForm, and many more.
Do you want to see EngageBay in action? Here is a full product demo:
Pricing
EngageBay offers four plans: Free, Basic, Growth, and Pro.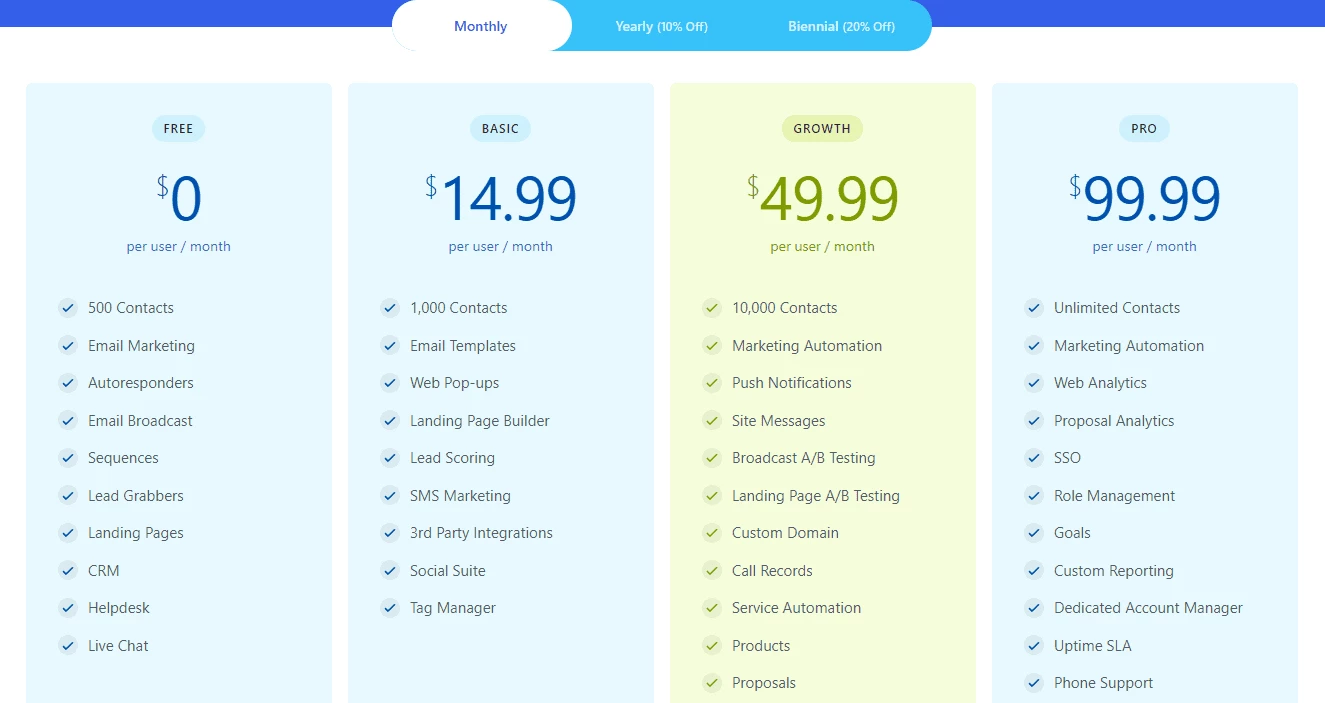 Free: With this free-forever plan, you get 500 contacts, autoresponders, email broadcasts, sequences, landing pages, CRM, Helpdesk, and more.
Basic: Costs $14.99/month for 1,000 contacts, 3,000 branded emails, custom deal milestones, canned responses, group management, and ticket macros.
Growth: Costs $49.99/month for 10,000 contacts, 25,000 branded emails, marketing automation, A/B testing, custom domains, timezone-based email delivery, and web rules.
Pro: Costs $99.99/month for 50,000 branded emails, unlimited contacts, conversational inbox, role management, custom reporting, web analytics, account-based marketing, and more.
You also get an additional 10% discount on annual plans and a 20% discount on biennial plans.
#2. Pipedrive
The next software on our list of Capsule CRM alternatives is Pipedrive.

We'd recommend Pipedrive if you're looking for a more secure CRM with fewer permission-based and security-related issues.
Features
Here are the features included with Pipedrive's CRM.
Automation: Pipedrive's sophisticated automation workflows allow you to automate activity reminders, emails, tasks, and more. The Sales Assistant is an AI-driven feature that can make suggestions on how you can use your automation even more efficiently.
Contact management: With just a single click, Pipedrive can produce data on leads and customers, including information from social media. Qualifying leads within a CRM has never been easier.
Communications tracking: Pipedrive uses Smart Docs, which features trackable proposals and quotes. You can also automate appointment scheduling, log and record your calls, and review email open and click-through rates within Pipedrive's CRM.
Deal management: Pipedrive's visual sales pipeline is certainly more advanced than Capsule's, especially considering that you can add custom fields and filter your pipelines by stage.
Security: When using Pipedrive, you can rest assured that you're protected by security certificates, encryption, login protections, and GDPR compliance.
Reporting: Make more sense out of small business metrics with custom reports and interactive dashboards within Pipedrive's CRM. You can even share the reports with other team members.
Integrations: Pipedrive integrates with Microsoft, Google, Klenty, Pipechimp, Asana, Trello, and more.
Pricing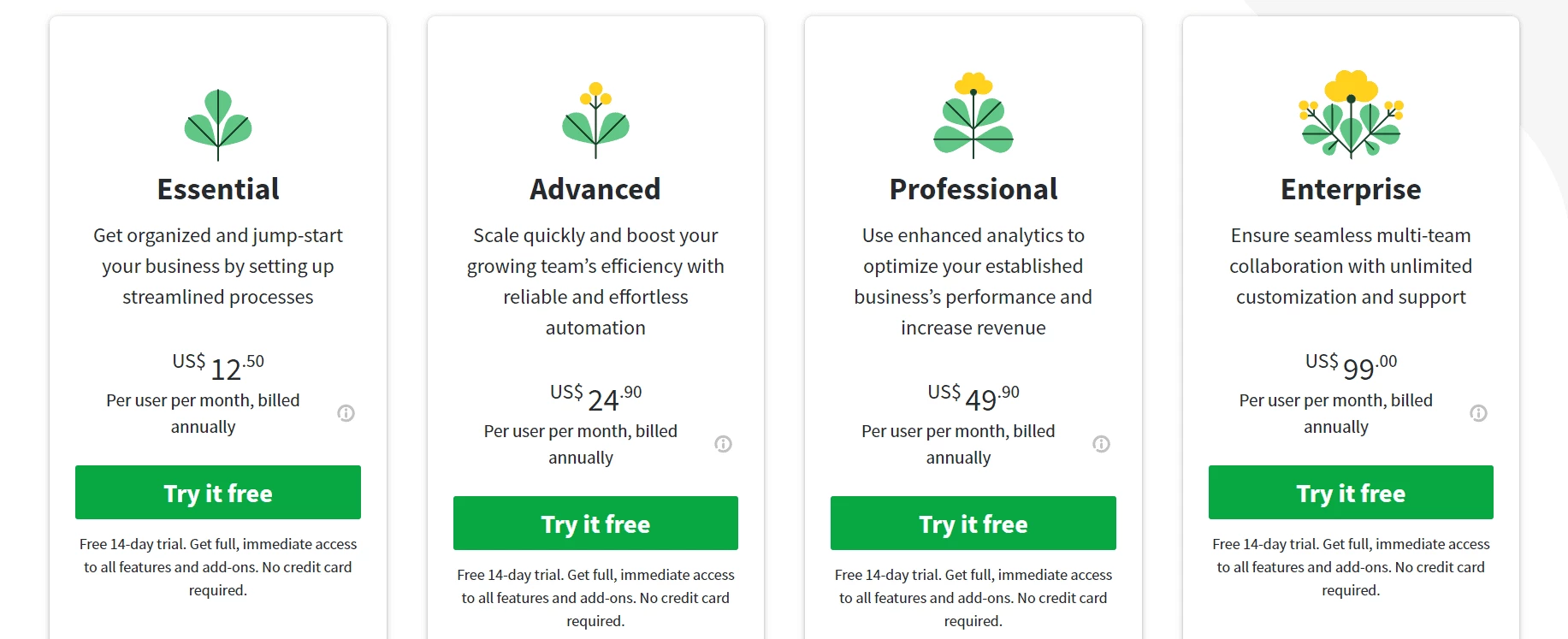 Essential: Starts at $11.90/month and offers pipelines, deal management, easy customization, and integrations.
Advanced: Starts at $24.90/month and adds group emailing, email tracking, email scheduling, and workflow builder.
Professional: Starts at $49.90/month and adds call tracking, Smart Docs, one-click calling, and enhanced custom reporting.
Enterprise: Starts at $74.90/month and adds heightened security preferences, unlimited user permissions, and more.
You can also try the LeadBooster add-on for $32.50 a month, which adds webforms, Pipedrive's Prospector, live chat, and a chatbot.
Comparison Table: Pipedrive vs EngageBay
#3. Insightly
Continuing with our Capsule CRM alternatives, we'll now explore Insightly, a CRM and marketing software.

They too have the powerful security features that Capsule lacks, and their pricing might make more sense for your small business.
Features
What's included in Insightly CRM?
Let's go over the full list of features now.
Mobile custom apps: If you are out in the field a lot, Insightly has a mobile app you can download for free. You can also use their CRM to build your own custom app from scratch without having to be a coding expert.
Dataset rules: Discover where relationships lie within your CRM using Insightly's dataset rules. You can model datasets and limit permissions for improved security and role management.
Email tracking: Insightly's inbox lets you send emails to your leads and customers effortlessly, including bulk emails. As soon as your emails land in their recipients' inboxes, you can begin tracking email metrics within your CRM.
Automation: Schedule tasks or emails, open and close deals, or execute external system business logic using Insightly's advanced CRM workflows.
Route leads: Insightly's 'lead timeline' feature tracks all communications with a lead, from phone calls to emails, tasks, meetings, and targeted marketing campaigns. You can use this data to learn more about your leads and follow up with them at the right times.
Pricing
Like Pipedrive, Insightly has no free CRM.

Their least expensive plan is the Plus plan for $29 a month per user.
Some of the features included with this plan are:
Companywide collaborations
Project delivery
Use on multiple devices
For $49 a month per user, the Professional plan lets you use these great CRM features:
Insightly Voice
Lead management
Lead tracking
The Enterprise plan costs $99 a month per user and is loaded with features, including:
Business intelligence
Opportunity management
Sales team assignments
Event and task activity sets
Comparison Table: Insightly vs EngageBay
#4. HubSpot
When it comes to CRM and marketing automation, HubSpot is the market leader, offering the best of the best.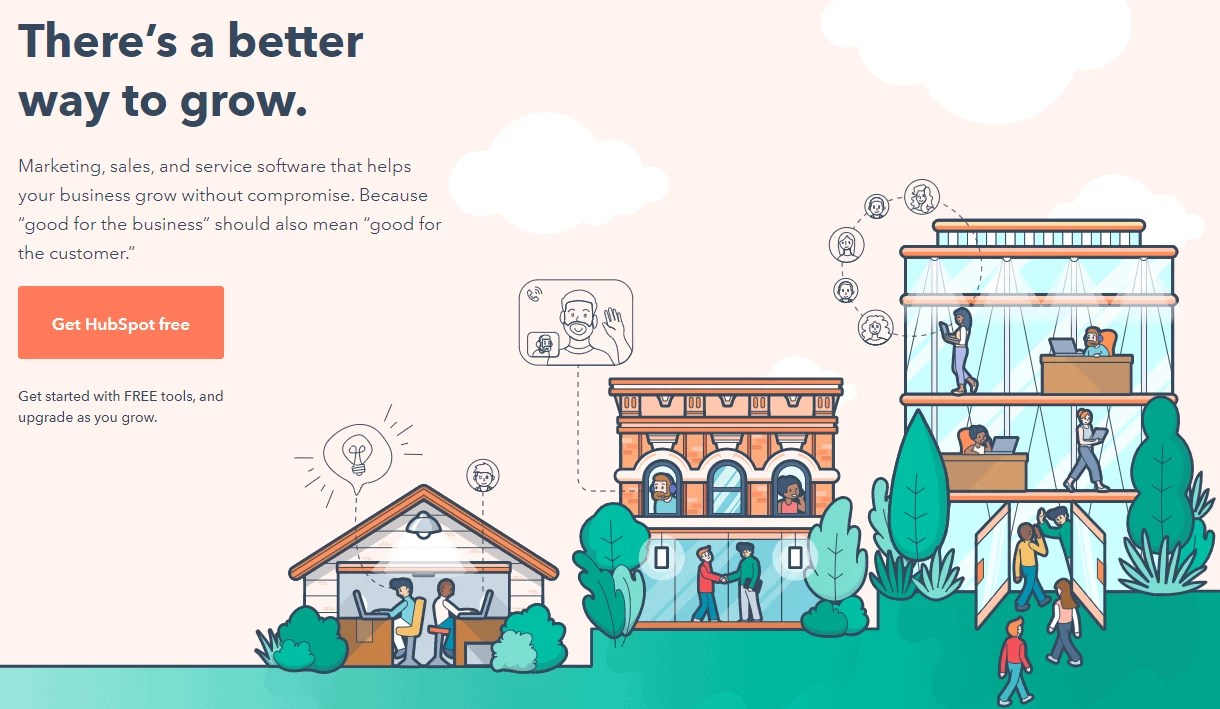 Features
Here's what HubSpot offers in its CRM bundle:
Multilevel automation: HubSpot offers multistep visual workflows to help you automate both simple and complex workflows with ease.
Free CRM: Though HubSpot is expensive, you get a free-forever CRM with a host of useful features.
End-to-end contact management: HubSpot offers a plethora of tools to help you develop and nurture contacts, engage with them, and improve close rates.
Content optimization: HubSpot CRM offers on-the-go content optimization to help improve search ranking, and by extension, user engagement.
Integrations: HubSpot's library of integrations includes Gmail, WordPress, Zoom, Zapier, Slack, and so much more.
Pricing
HubSpot offers three plans: Starter, Professional, and Enterprise.


Starter: Costs $45/month for 1,000 contacts
Professional: Costs $1,600/month for 2,000 contacts
Enterprise: Costs $5,000/month for 10,000 contacts
Comparison Table: HubSpot vs EngageBay
#5. Keap (Infusionsoft)
The last Capsule CRM alternative we want to share is Keap, fka Infusionsoft.

Features
Here's what you can do in Keap's CRM.
Automation: Automate repetitive tasks with Keap, including internal form automation, email scheduling, and more.
Contact management: Create full profiles of your contacts with their birthdays, addresses, social media handles, email addresses, and phone numbers. This data lets your sales and marketing teams stay on top of your leads.
CRM inbox: When you sync Outlook or Gmail to Keap's CRM, you get a record of the emails you send and receive. This information is then sent to your sales team to create more complete customer records.
Integrations: Keap's list of integrations is huge, including Xero, Gmail, WooCommerce, QuickBooks, Shopify, Microsoft Excel, and more.
Pricing

Keap offers two plans: Pro and Max.
Pro: starts at $129/month for 1,500 contacts, 2 users, automated lead capture, email marketing, appointments, landing pages, and more.
Max: Starts at $199/month for 2,500 contacts, 3 users, marketing analytics, upselling tools, promo codes, and more.
The plans operate on a sliding scale model, which means the price increases as your contact base increases. You can also add additional users at $29 each.
Comparison Table: Keap vs EngageBay
Conclusion
Capsule CRM may seem like a viable small business tool, but its visual sales dashboard is lacking and could be more secure.
Of the Capsule CRM alternatives we reviewed today, EngageBay stands head and shoulders above the rest.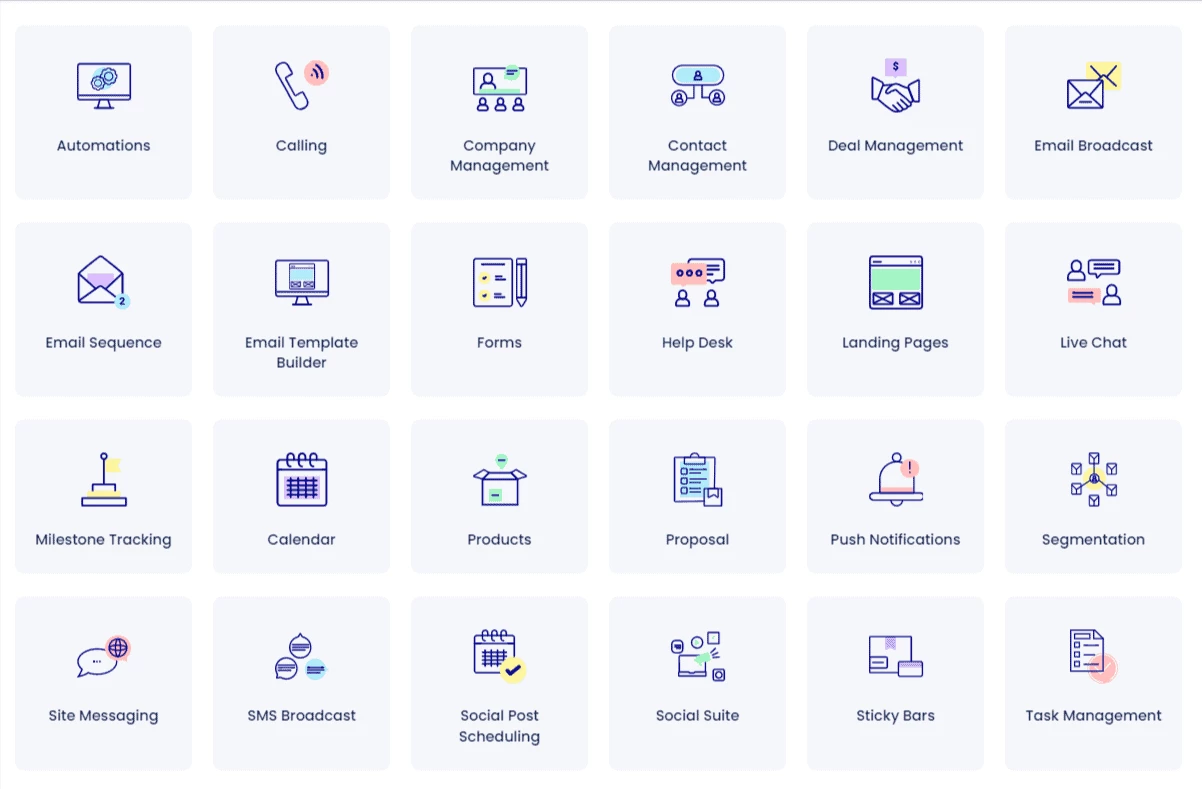 Its free CRM, the wealth of sales and marketing features, and its incredible automation make EngageBay an ideal small business solution!
Even the Pro plan with unlimited contacts, account-based marketing, pro features, customizable tools, and more costs under $100!
Sign up now, or book a 30-minute demo with our experts at a time of your convenience.