A teams-based CRM software can put your business in the driver's seat on the road to success. You may be using or considering Salesflare, which is lauded for its small business approach and simplicity.
However, there could be a CRM solution even more suited to your small business, perhaps one that has more extensive workflows than Salesflare, one that offers more affordable pricing.
To help in your search, we've put together these top-shelf Salesflare alternatives:
Salesforce
HubSpot CRM
EngageBay
Pipedrive
Zoho
Saleshandy
Salesmate
Yesware
Mixmax
Mailshake
Outreach
Gong
Chorus.ai
PandaDoc
Proposify
Whether you want better pipeline management, email outreach, sales enablement, or sales quoting tools, there's something on this list for you that you might like better than Salesflare.
Although some tools might offer similar features, you should evaluate each based on your needs before deciding.
Let's get going.
What Is Salesflare?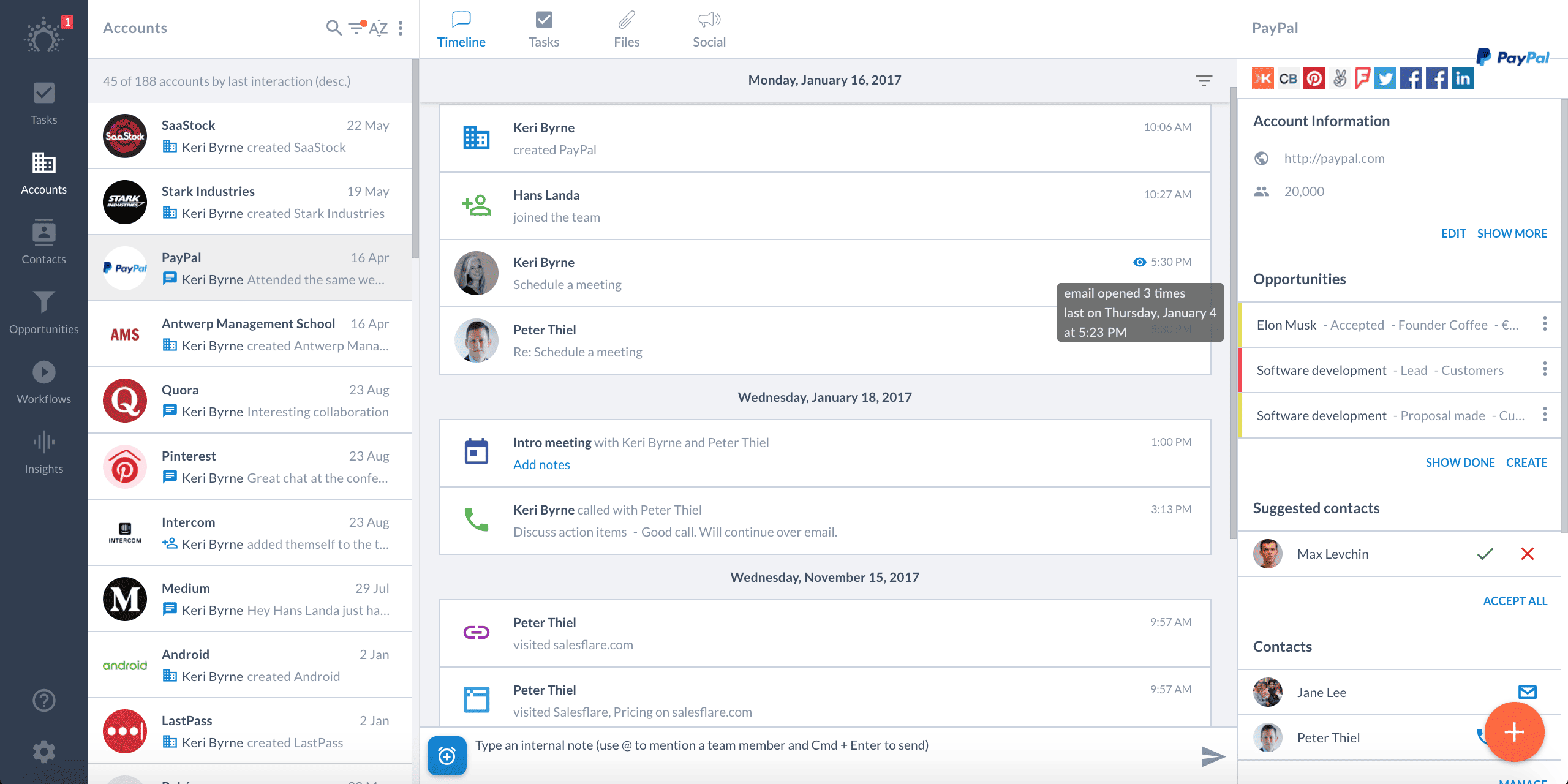 Salesflare is a B2B CRM for SMBs. It's designed to be a simpler solution than other CRM tools on the market, with a wealth of features, integrations with common software and tools you already use, and enough automation to reduce your startup's reliance on time-sucking administrative work.
Salesflare Features
With a CRM jam-packed full of features, Salesflare has a lot to offer small businesses in the B2B sphere. Let's dig deeper into what's included.
Automatic Address Book Updates
Have you ever spent too much time searching for the contact information of a hot lead? If you do this often enough, you can chew through a lot of your day with unnecessary busywork.
Salesflare seeks to eliminate this time-wasting habit by automatically storing and updating contact information. It will pull information from a lead or customer's social media profiles, email signatures, email histories, and elsewhere so you don't have to.
Business Email Address Finder
Sometimes, you have all the information on a contact…except for their email address. Salesflare can take basic lead data such as a first and last name and company name and find an email address so you can reach out that way.
Automatic Phone Logging, Meeting, and Document Organization
Continuing Salesflare's automated services, its CRM will also log all calls made on your mobile phone and meetings in your calendar. You can refer back to this data later and use it to build contacts.
Further, the service will organize your documents for quick searching so you can always pull up a lead or customer file when you need to.
Sales Opportunity Identification
Don't your hate it when your sales team misses out on a valuable opportunity? Losing that many potential dollars is terrifying in the early days of a small business. Salesflare will identify potentially lucrative sales opportunities.
Your sales team can then jump on the opportunity so they don't miss out. However, if you decide that now isn't quite the right moment, you can always table an opportunity and come back to it later. Salesflare will hold onto the information for you.
Tracking
With website, link, and email tracking, you can get to know your leads and customers much better. You'll understand their typical behaviors and motivations so you can craft sales and marketing materials that consider their actions.
Collaboration
Link in your team members and chat across the CRM, sharing customer data and files quickly and seamlessly in Salesflare. There's no need to draft another email or pick up the phone. Salesflare will build a network of personnel and share contact information in a shared address book.
Integrations
Salesflare integrates with the tools you rely on to get your business done every single day, with more than 3,000 tools and apps supported. Some available integrations are Zapier, Mailchimp, Google Contacts, Slack, LinkedIn, iCloud, Exchange, Microsoft Office 365, and Gmail.
Salesflare Pricing
Salesflare has three pricing plans, which you can try for free before committing.
Growth
Billed from $29/month per user when paying annually
25 email-finding credits
Personalized email campaigns
Mobile app, email sidebar, and LinkedIn sidebar
Website visits, links, and email tracking
CRM data input automation
Pro
Billed from $49/month per user when paying annually
All features of the Growth plan included
500 email-finding credits
Custom dashboard creation
User permissions
Workflows for multiple emails
Enterprise
Billed from $99/month per user when paying annually
All features from Growth and Pro plans included
Unlimited email-finding credits
Dedicated account manager
Data migration
Custom training
Read also: Top 11 Sales Tools For Effective Lead Generation
Salesflare – Pros & Cons
After reviewing the information to this point, you can certainly see how Salesflare is a smart CRM for small businesses. However, it has its flaws too, so let's review the pros and cons.
Pros
Catered toward small businesses
Easy to sign up
Free trials available
Sales and marketing-centric solutions
Cons
Limits the workflows you can create
Plans get expensive
Hard to import data
The interface could be better
Read also: 10 Free Sales Tools That You Won't Mind Paying For
Top Salesflare Alternatives to Ace Your Sales Goals
You've seen everything Salesflare has to offer. If this CRM doesn't gel with your small business goals and growth, you have plenty of alternatives that can.
Let's take a closer look.
CRM and Pipeline Management Tools to Replace Salesflare
The following five tools are adept alternatives if you want pipeline management and CRM features that outshine Salesflare.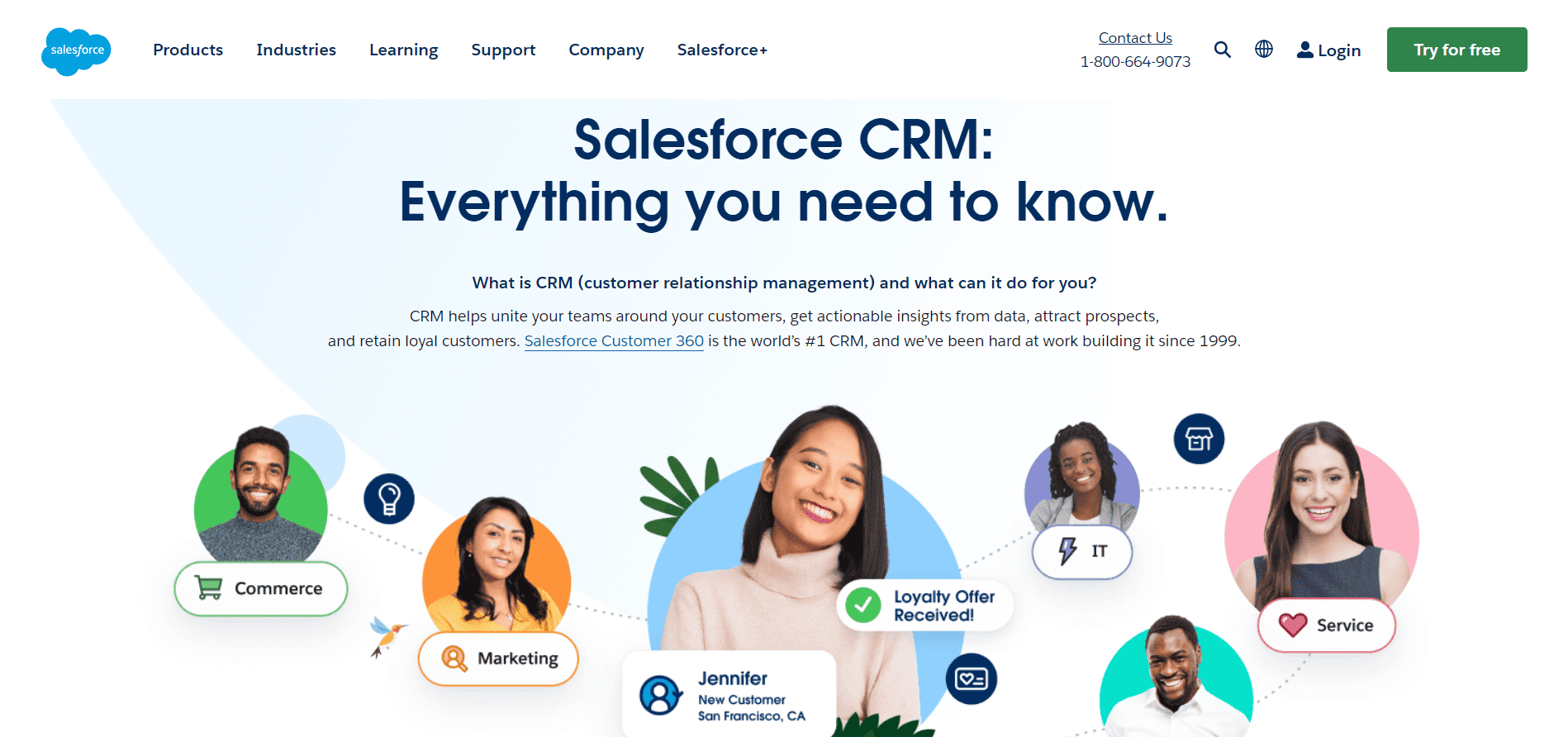 Salesforce is the industry leader in the CRM space, since they led the transition from on-premise CRM software to cloud-based. If you can afford the cost, Salesforce is, of course, one of the best CRM solutions and a great alternative to Salesflare.
Salesforce uses an AI-driven approach to storing lead data and providing insights to its users, something that Salesflare doesn't do.
Advantages
Offers small business-specific pricing
Has a Data Cloud for providing a 360-degree view of customer data with intelligence features, hyperscale data, and automation
Connect your service, commerce, sales, and marketing teams with Salesforce
Integrates with its own services and many third-party tools, including Tableau, Datorama, SimpleImport, Jitterbit, Excel, Consensus, Domo, Shopify, Gmail, and many more
Salesforce Pricing
Salesforce has four pricing plans for its CRM: Essentials, Professional, Enterprise, or Unlimited. Here's what you'll pay for each.
Essentials for $25 per user per month
Professional for $75 per user per month
Enterprise for $150 per user per month
Unlimited for $300 per user per month
The Essentials plan includes features like opportunity and lead management. The Professional plan adds collaborative forecasting, the Enterprise plan boasts approval and workflow automation, and the Unlimited plan has everything above plus 24/7 support.
Read also: Is Salesforce a CRM? A Simple, In-Depth Guide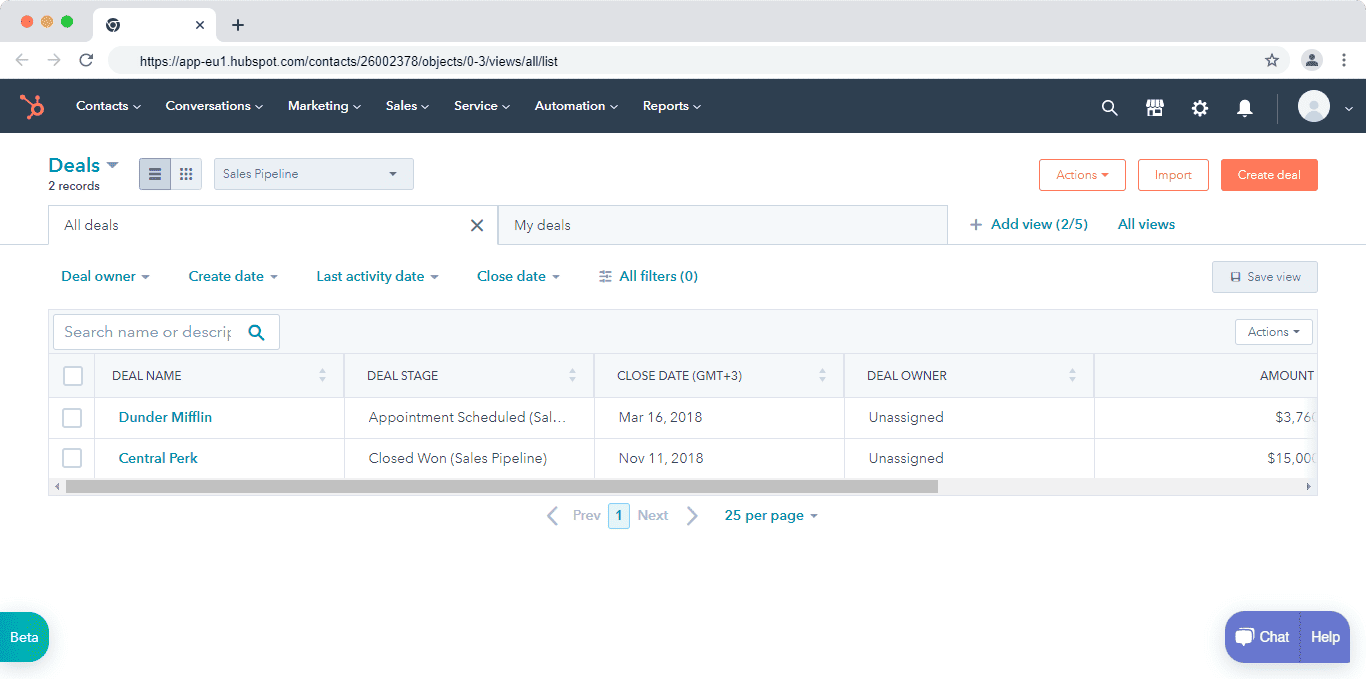 Although HubSpot also is quite expensive, just like Salesforce, it is still among the best Salesflare alternatives because of its flywheel approach. The software offers many solutions, from CRM and marketing to customer support and helpdesk, so you can bring all of your marketing and sales teams in alignment.
Advantages
A CRM designed for business owners, operations managers, customer service teams, marketers, salespeople, and sales leaders
Its CRM costs $0 until your small business scales up (then you must choose a paid plan)
Review company insights, manage your sales pipeline, track deals in progress, and see metrics in a sales dashboard to drive your sales
Build landing pages and forms, generate leads, and manage ads to bolster your marketing efforts
HubSpot CRM Pricing
HubSpot's starter CRM is free forever. You can choose from the paid Professional or Enterprise plans if you wish to unlock the full extent of its CRM Suite.
Professional for $1,600 per month
Enterprise for $5,000 per month
You can use all the free CRM features with either plan. The Professional plan adds more paid users, 2,000 marketing contacts, and collaborative tools. The Enterprise plan gives you 10,000 marketing contacts, 10 paid users, and a more extensive product library.
Read also: HubSpot Pros And Cons: A Candid Assessment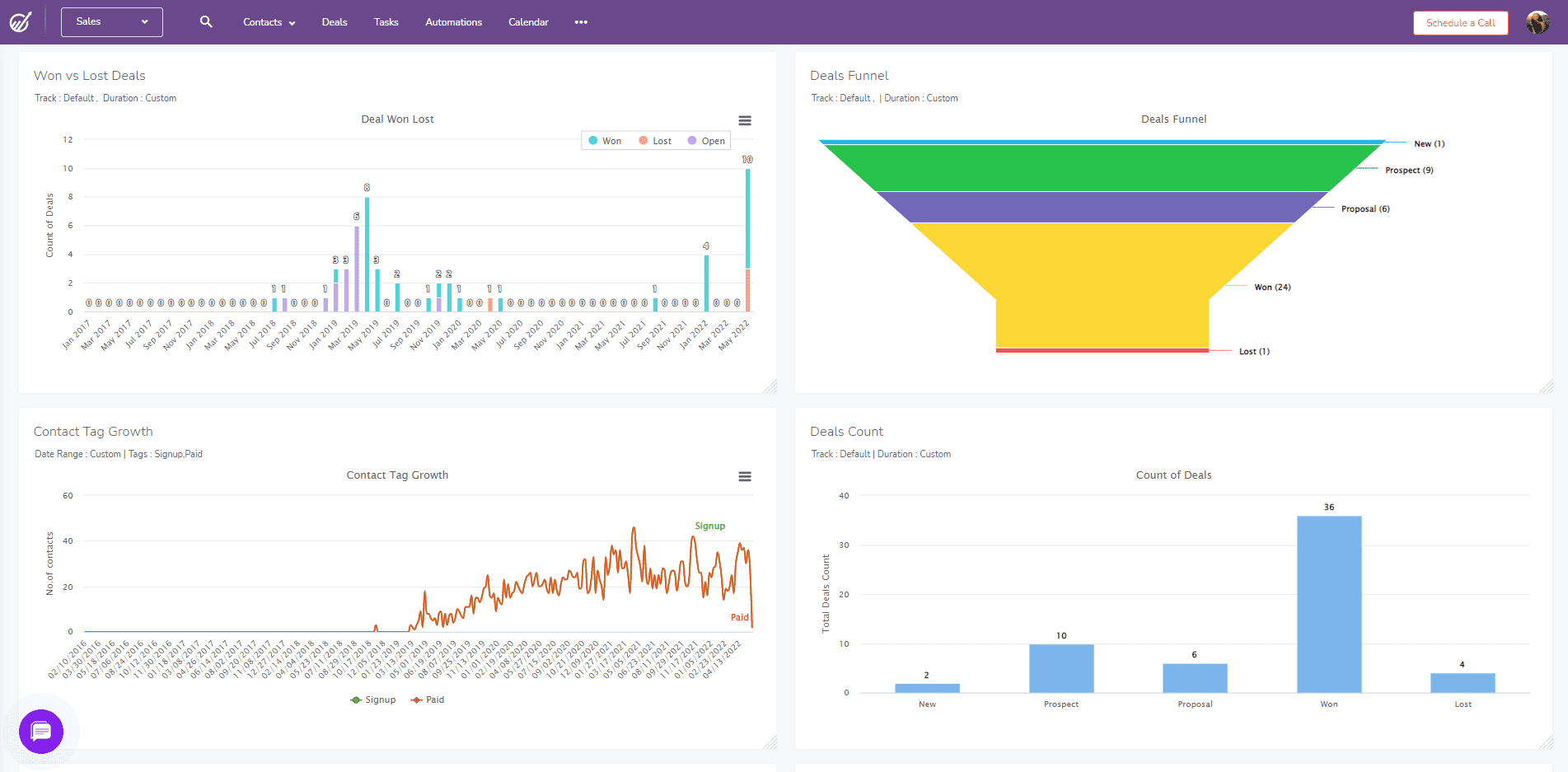 EngageBay is an all-in-one CRM software for sales and marketing teams, and it offers customer support features too, like HubSpot. EngageBay's CRM & Sales Bay is more tailored for small business needs though, and that's how it differentiates from industry giants like Salesforce and HubSpot.
The company was created to position more affordable sales and marketing tools for startups, small business owners, solopreneurs, and agencies. EngageBay's CRM & Sales Bay offers 360-degree customer views, appointment scheduling, contact management, project management, lead scoring, lead management, in-app telephony, deal management, and CRM text messaging.
Better yet, EngageBay comes free forever, so you need not (ever) upgrade if the free plan suffices.
Advantages
Fully comprehensive CRM for all the teams that comprise your business
Automation workflows are far less complex than what Salesflare offers
Award-winning service you can count on, including excellent customer support
The CRM is free forever
Many integrations are available, including Stripe, Amazon Web Services, Zapier, Shopify, Mandrill, Xero, QuickBooks, Stripe, Twilio, LinkedIn, Outlook, Asana, Google Meet, and more
EngageBay Pricing
The CRM & Sales Bay offers four pricing plans and monthly, annual, or biennial billing. Here is the pricing if you're charged annually.
Free forever with features like appointment scheduling, email tracking, deals, tasks, and a 360-degree customer view. Limited to 250 contacts
Basic for $11.95 per user per month with third-party integrations, predictive lead scoring, calling, 500 companies and contacts, and multiple deal tracks
Growth for $45.99 per user per month with an email scheduler, 20,000 companies and contacts, sales automation, and proposals
Pro for $73.59 per user per month with custom reporting, call scripts, role management, call records, 30,000 companies and contacts, and an auto dialer
Read also: EngageBay vs HubSpot: Market Leader or Emerging Powerhouse?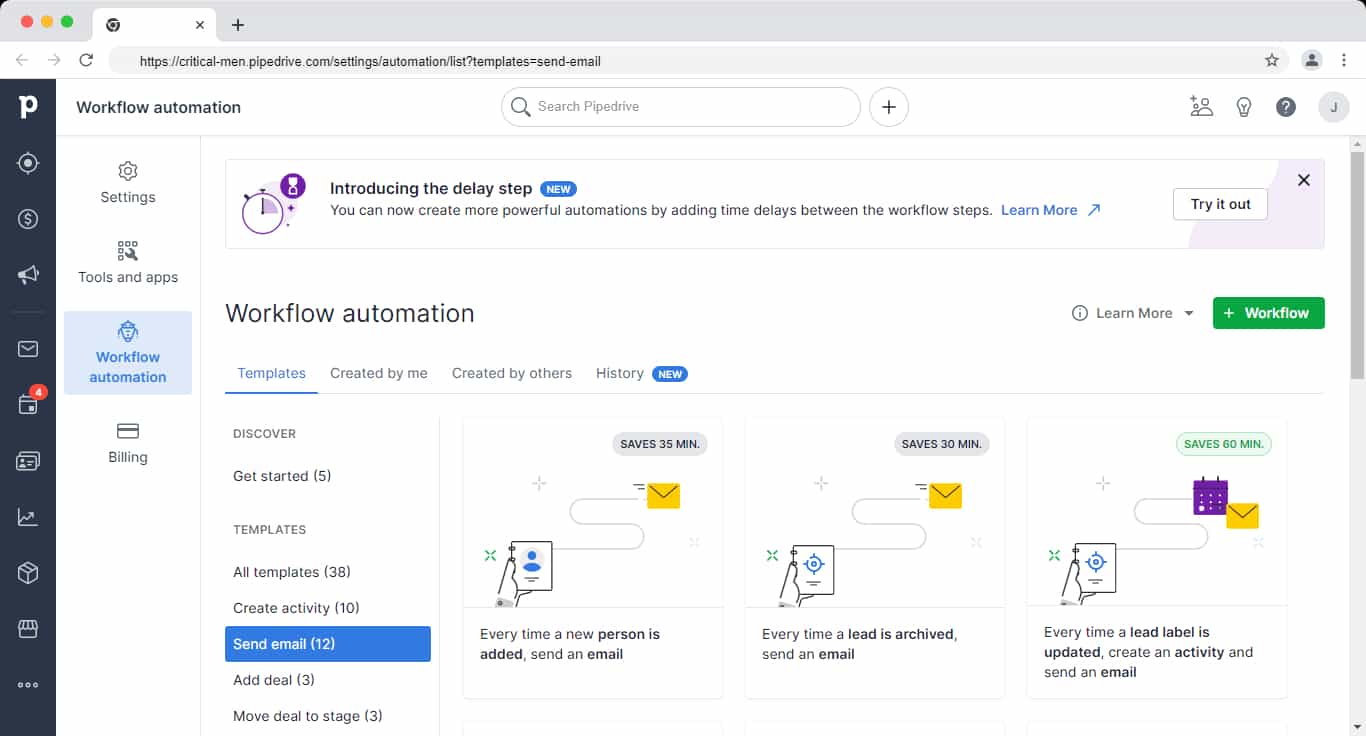 If Salesflare hasn't grown your business as you had hoped, perhaps you should consider switching to Pipedrive. This pipeline management and CRM tool is favored by more than 100,000 companies. You can use tools like lead management, automation, and email segmentation within Pipedrive.
Advantages
Has affordable pricing if you stick with basic plans
Features sales and marketing automation
Provides detailed campaign analytics so you can determine how well you're performing
Integrates with tools like Microsoft Teams, Pipechat, Google Meet, Zapier, Zoom, WhatsApp, Facebook Messenger, and more
Pipedrive Pricing
With one of five pricing plans, you can slot Pipedrive into your small business spending, no matter your budget. Here is the pricing when billed annually.
Essential for $14.90 per user per month
Advanced for $27.90 per user per month
Professional for $49.90 per user per month
Power for $64.90 per user per month
Enterprise for $99 per user per month
You can try any plan free for 14 days before you begin paying. The Essential plan includes 24/7 support, more than 400 integrations, data importation, and pipeline and lead management. If you opt for the Advanced plan, you can use everything above and revenue forecasts, streamlined lead routing, further field customizations, and document management.
Read also: 13 Perfect Pipedrive Alternatives That Can Do More
More than 250,000 businesses trust Zoho. In this alternative to Salesflare, you can use features like sales automation, process management, sales enablement, marketing automation, and predictive sales.
Advantages
Customize forms, page layouts, and more within Zoho to add your personal stamp to your correspondence
Try the free CRM app, so you never have to miss a moment of the action, even when you have to travel
Predictive sales use AI to offer smart insights
The Journey Builder helps you better understand your audience
Zoho Pricing
Zoho offers the following pricing plans for its CRM. All pricing is on an annual billing plan.
Standard for $14 per user per month
Professional for $23 per user per month
Enterprise for $40 per user per month
Ultimate for $52 per user per month
Free trials are available before you begin a paid plan for any of the above. All plans include events, basic modules, advanced filters, calls, tasks, multiple pipelines, sales forecasting, email insights, scoring rules, and multiple currency support.
Read also: Zoho Alternatives: 15 CRM Solutions For Smart Sales Teams
Email Outreach and Automation Tools to Replace Salesflare
Perhaps you're seeking a solution outside of Salesflare to automate email outreach and other email-related tasks. In that case, don't miss this selection of Salesflare alternatives!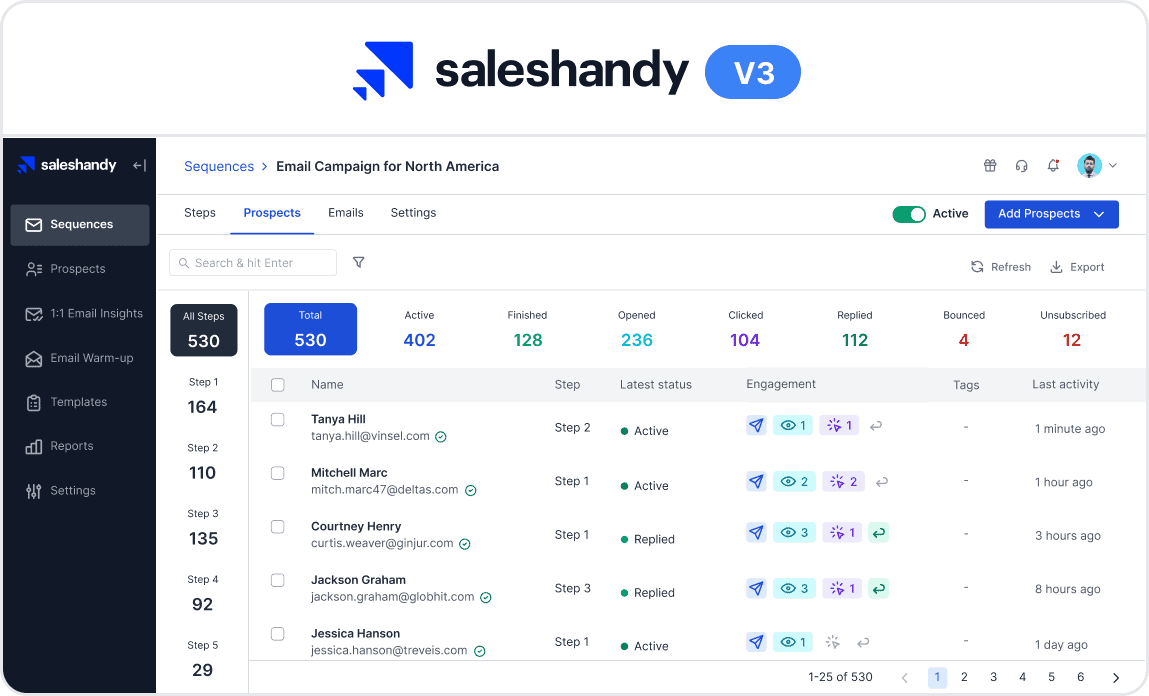 The cold email software Saleshandy uses automation to personalize the cold emails you send so they feel a little less, well, cold. Saleshandy features one centralized inbox for the company, so you never miss an important message, and it's designed to increase your deliverability.
Advantages
A LinkedIn email address finder helps you track down contacts through LinkedIn
Automation is designed to save time, especially because you can automate follow-ups
Use the Writing Assistant to reduce instances of spammy words and make emails more personalized
Email Health score recommends areas of improvement for more poignant messages
Saleshandy Pricing
Saleshandy offers business and agency pricing, the former of which should suit small businesses well. Let's look at how much you'll pay for any of the four plans with annual billing.
Outreach Basic for $27 per month
Outreach Pro for $79 per month
Outreach Scale for $150 per month
Custom plan with custom pricing
All accounts feature unlimited email warm-ups and unlimited email accounts. The Outreach Basic plan caps you at 10,000 emails a month, the Outreach Pro plan at 125,000 emails monthly, and the Outreach Scale plan at 250,000 emails a month.
Read also: 5 Sales Tools and 6 Sales Techniques That Always Work
Salesflare has automation, but many users said the software's workflows are tough to navigate. Salesmate could be a better Salesflare alternative, as it offers advanced automation workflows that are easier to use.
Salesmate comes with web forms, a power dialer, sales activity tracking, a built-in sales pipeline, and many customization options.
Advantages
Has a mobile CRM app with real-time notifications, customer and lead data, and team collaborations
Features a team inbox designed to increase productivity among your teams by more than 2.5x
Offers a drag-and-drop email builder for personalizing and tailoring content to your audience
Sales forecasting to better predict what the future looks like for your small business
Salesmate Pricing
Here is the pricing information for each paid plan when you opt for annual billing.
Starter for $12 per user per month
Growth for $24 per user per month
Boost for $40 per user per month
Custom with custom pricing
The Boost plan is Salesmate's most popular. That's likely because it includes features like voicemail drops, a power dialer, team management, workflows, and IP restriction. You can try any plan for free.
Read also: The Definitive Pipedrive vs Salesmate Review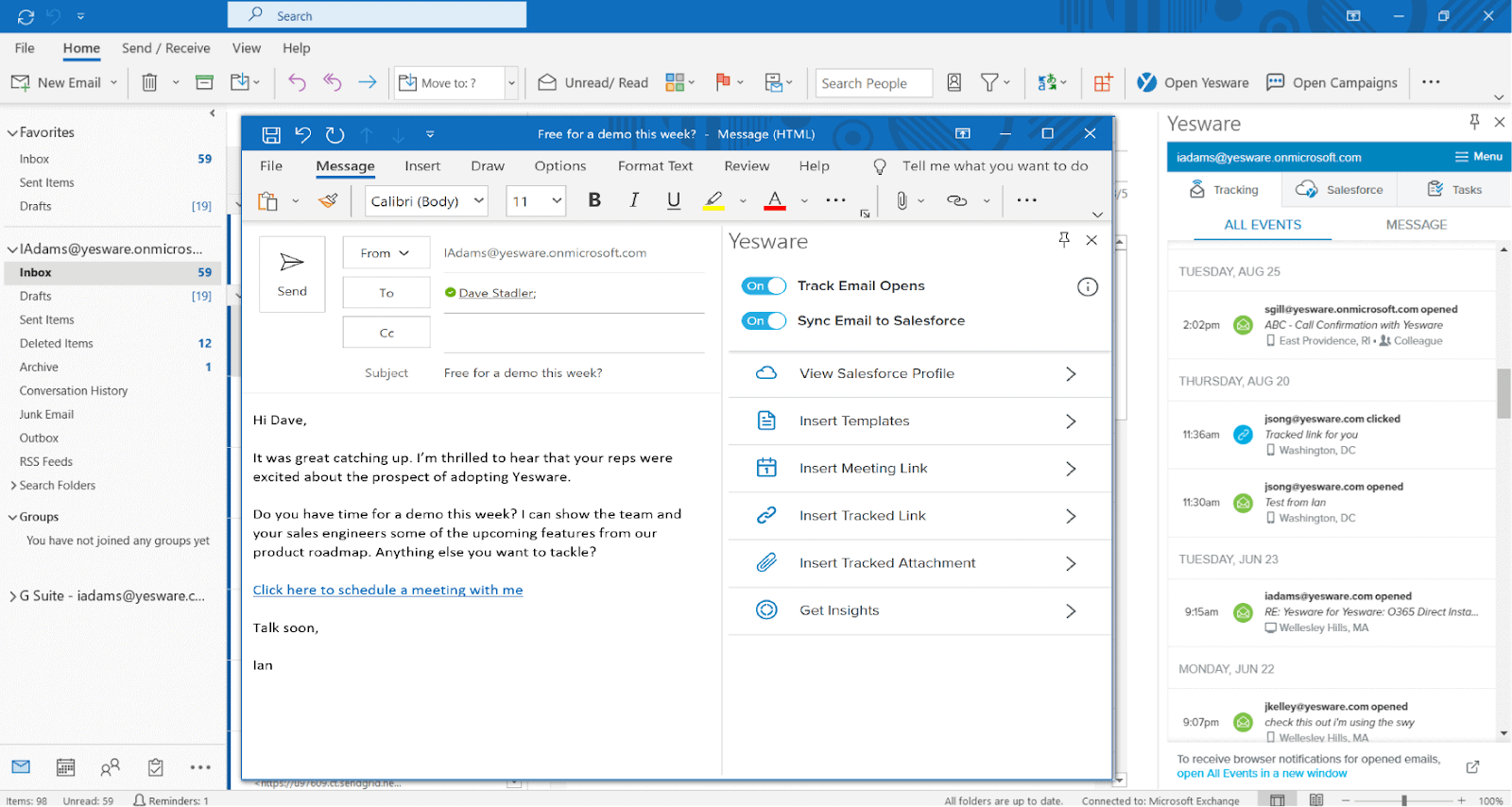 The award-winning Yesware can help you improve sales engagement. From meeting scheduling to email tracking, prospecting, and more, Yesware has great features across the board and hence can be a perfect alternative to Salesflare.
Advantages
Supports multichannel campaigns with accompanying sales pipelines
Lets you build your own custom email templates so your communications are personalized from head to toe
Offers a free plan
Integrates with everyday tools like Gmail, Salesforce, Outlook, Zoom, LinkedIn, Microsoft Teams, DocSend, and more
Yesware Pricing
With five pricing plans, including one that's free forever, Yesware is an affordable solution. Let's review the pricing when billed annually.
Free for $0 per seat per month
Pro for $15 per seat per month
Premium for $35 per seat per month
Enterprise for $65 per seat per month
Custom with custom pricing
The Free plan includes email support, weekly webinar training, a meeting scheduler, 10 campaign recipients per month, basic attachment tracking, and basic email open tracking. The Premium plan is the most popular if you'd rather upgrade your features. It includes shared campaigns and templates, unlimited campaigns, no Yesware branding, team reporting, and team billing.
Read also: 10 Sales Productivity Tools That You'd Want To Buy Today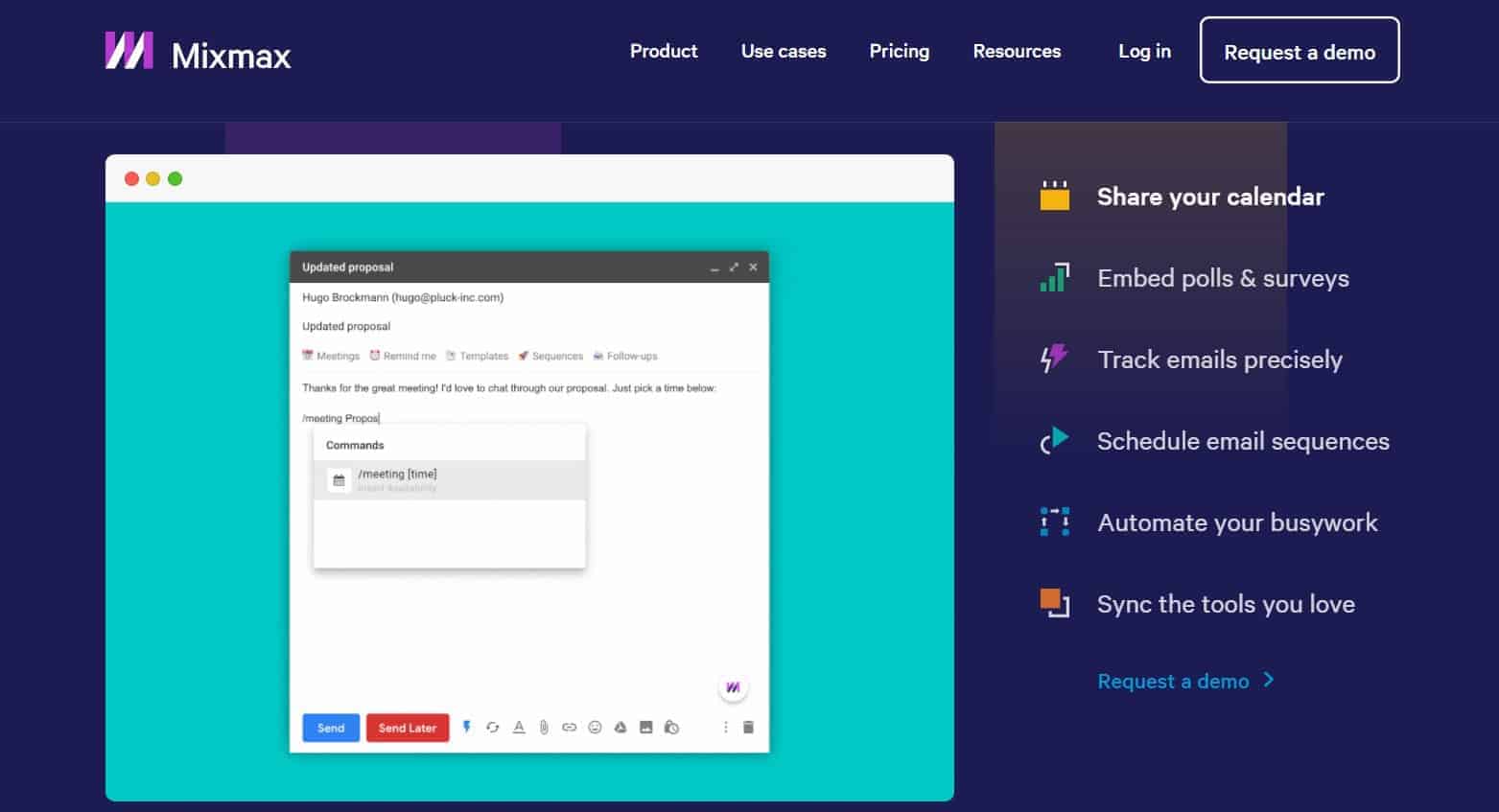 If your small business relies on Gmail, it's only natural to incorporate Mixmax into your workflow. This Gmail-centric prospecting and sales engagement tool is a good alternative to Salesflare, and features appointment scheduling, email sequences, reporting, and so much more.
Advantages
Understand your audience, personalize your communications, issue surveys and polls, and manage your tasks within Mixmax
Automate sales workflows to increase productivity while saving time
Review email open rates, sales engagement, and other important metrics within this software
Integrate with Zoom, Slack, Gong, Google Calendar, and Salesforce
Mixmax Pricing
Mixmax divides its pricing by service, with the available plans Enterprise, Growth, Growth + Salesforce, SMB, and a free plan. Although you're probably most interested in the SMB plan, we'll include all pricing just in case you want to explore your options. This pricing applies when you subscribe to an annual plan.
Free
SMB for $29 per user per month
Growth for $49 per user per month
Growth + Salesforce for $69 per user per month
Custom with custom pricing
So, what's included in the SMB plan, you ask? You can use features like side chat, CRM auto BCCs, shared email templates, and scheduling for shared calendars. You can also remove the Mixmax signature.
Read also: 8 Of The Most Clever Brand Extension Examples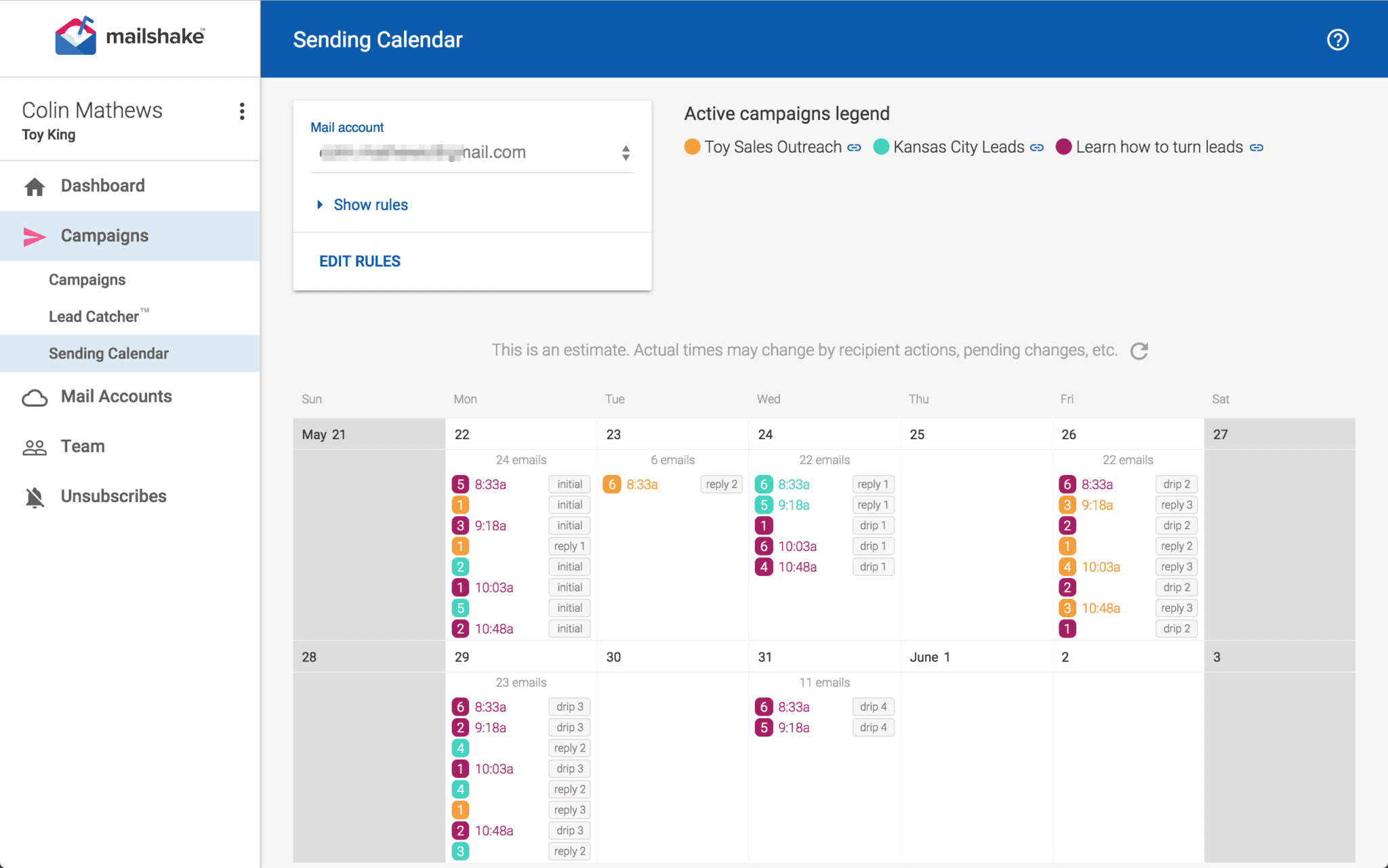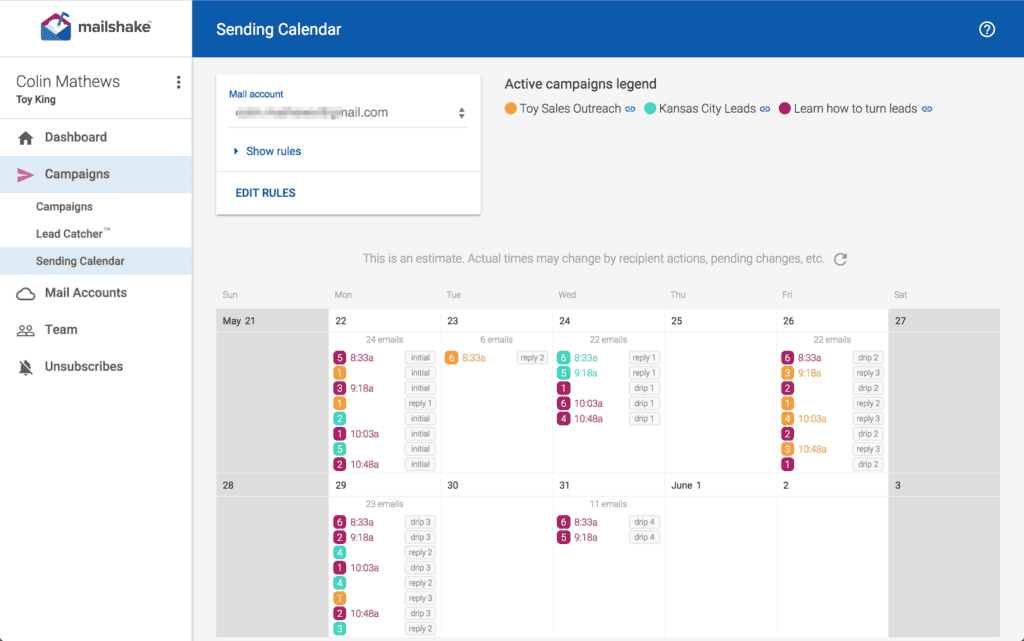 Mailshake is an automation and sales engagement tool that promises to increase your email reply rate by 2x. This makes it one of the best Salesflare alternatives, especially since the pricing is also not much higher than that of Salesflare.
Advantages
Automate tasks like link and text inclusion, email customization, and prospecting
Track lead data from clicks to opens, replies, and more
Pause email sequences if they're not progressing as expected, then revamp them and come back stronger
Integrate with popular software tools like Salesforce, Pipedrive, HubSpot, GSuite, Outlook, Calendly, LinkedIn, Twilio, Zoho, Salesmate, Facebook, and more
Mailshake Pricing
Mailshake prices its services, with data finding and engagement pricing plans available. If you're interested in more engagement, you can try one of these plans:
Email Outreach for $58 per user per month with annual billing
Sales Engagement for $83 per user per month
The Data Finder category offers these plans:
Free for $0 per user per month
Starter for $49 per user per month
Pro for $99 per user per month
Enterprise for $249 per user per month
The Data Finder plans will help you find leads and customers by location, industry, company, or job title. You can track down their full name and email address.
Read also: 10 Top Sales Analysis Software for Small Business Owners
Sales Enablement and Intelligence to Replace Salesflare
If your business has begun ramping up its sales operations, you need strong sales intelligence and enablement tools. Here are three great alternatives to Salesflare in that context.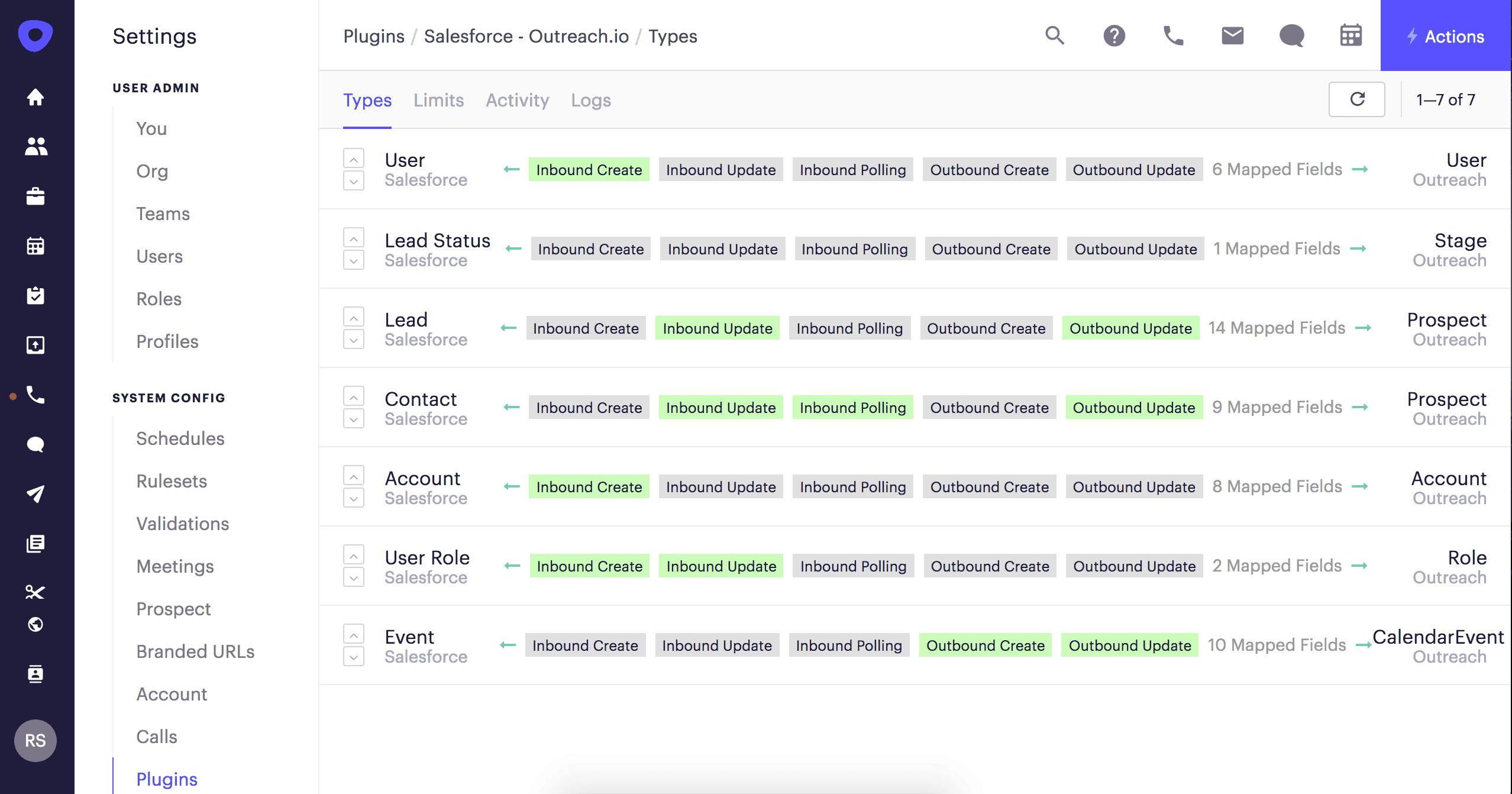 Building your sales pipeline and executing it is simple when you have a tool like Outreach in your corner. This CRM solution uses AI insights to provide more sales information than many CRM solutions on the market. It's also a B2B tool like Salesflare, and hence can be a good alternative.
Advantages
Sales engagement is designed to make prospecting easier for sales teams so they can close more deals and increase productivity
Deal management tools help your sales reps better manage open deals and close more of them
Sales forecasting allows your small business to see how you're falling short of sales goals or how you can continue your upward trajectory even more next quarter
Deal insights indicate at-risk deals so your sales reps can capitalize while there's still time
Outreach Pricing
Outreach offers licenses for $80 per user per month. This license grants the holder an outreach dialer, split testing, sequencing, and other tools to build your sales profile.
Read also: How to Build the Perfect Sales Enablement Strategy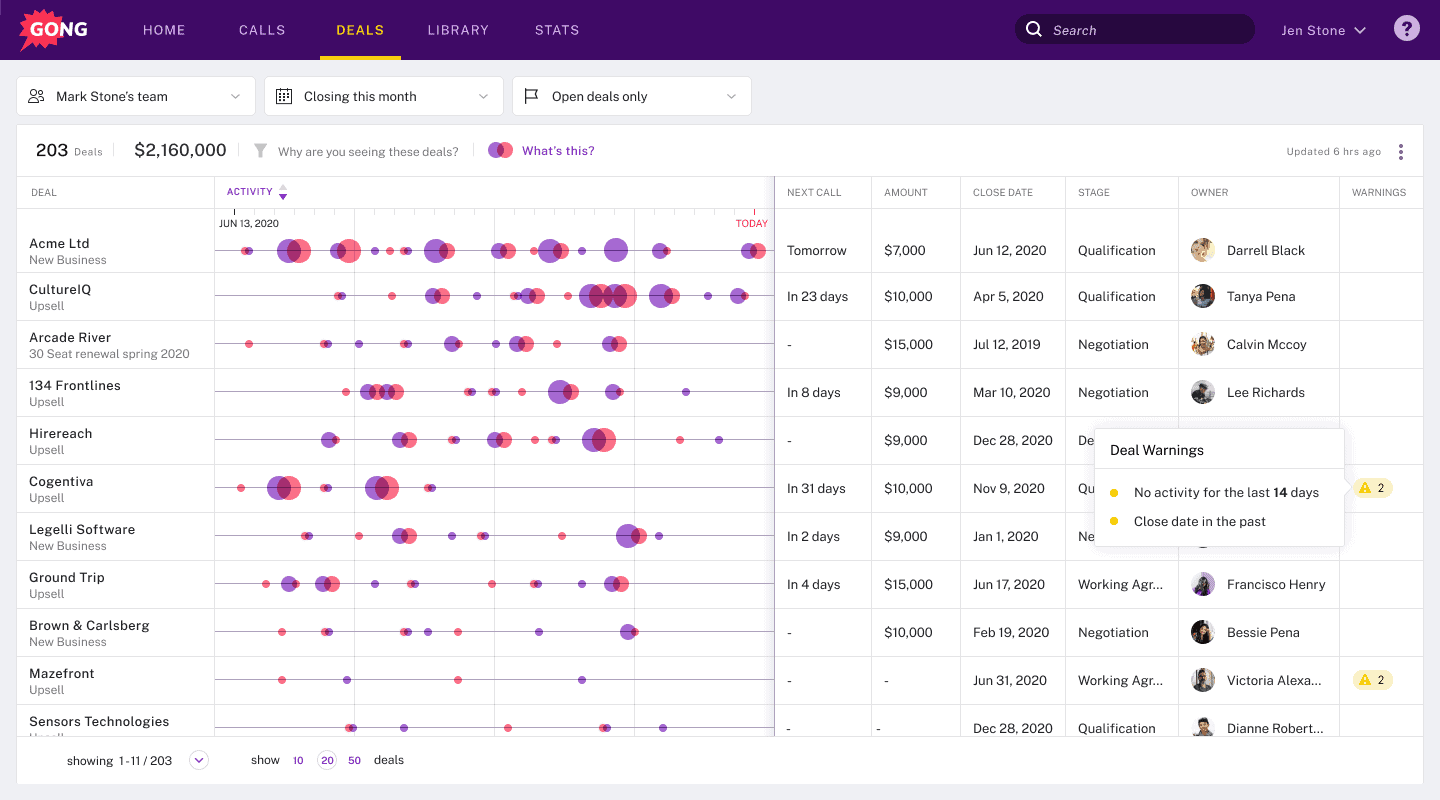 Within Gong's Reality Platform, you can review ongoing deals, read insights, and check what the team is up to. Gong is a new but fast-growing sales automation software, and it makes for a good alternative to Salesflare because it offers personalized help for your sales team.
Advantages
Provides holistic customer views that rival what Salesflare can do
Offers personalized guidance to sales reps to help them succeed
Sales forecasting indicates what your revenue will look like so you can present numbers to investors and partners
Integrates with many popular business tools like Zoom, Salesforce, Apollo, Google, Office, Teams, Crayon, Ambition, and more
Gong Pricing
It's a bit tricky to get a handle on Gong's pricing, but we've done the research. Here's what you'll pay if you buy annual subscription:
Up to 49 users: $5,000 as a base price plus $1,600 per user per year
Between 50 and 99 users: $5,000 as a base price plus $1,520 per user per year
Between 100 and 249 users: $5,000 as a base price plus $1,440 per user per year
More than 250 users: $5,000 as a base price plus $1,360 per user per year
Read also: Sales Engagement: What, Why, and Best Practices Explained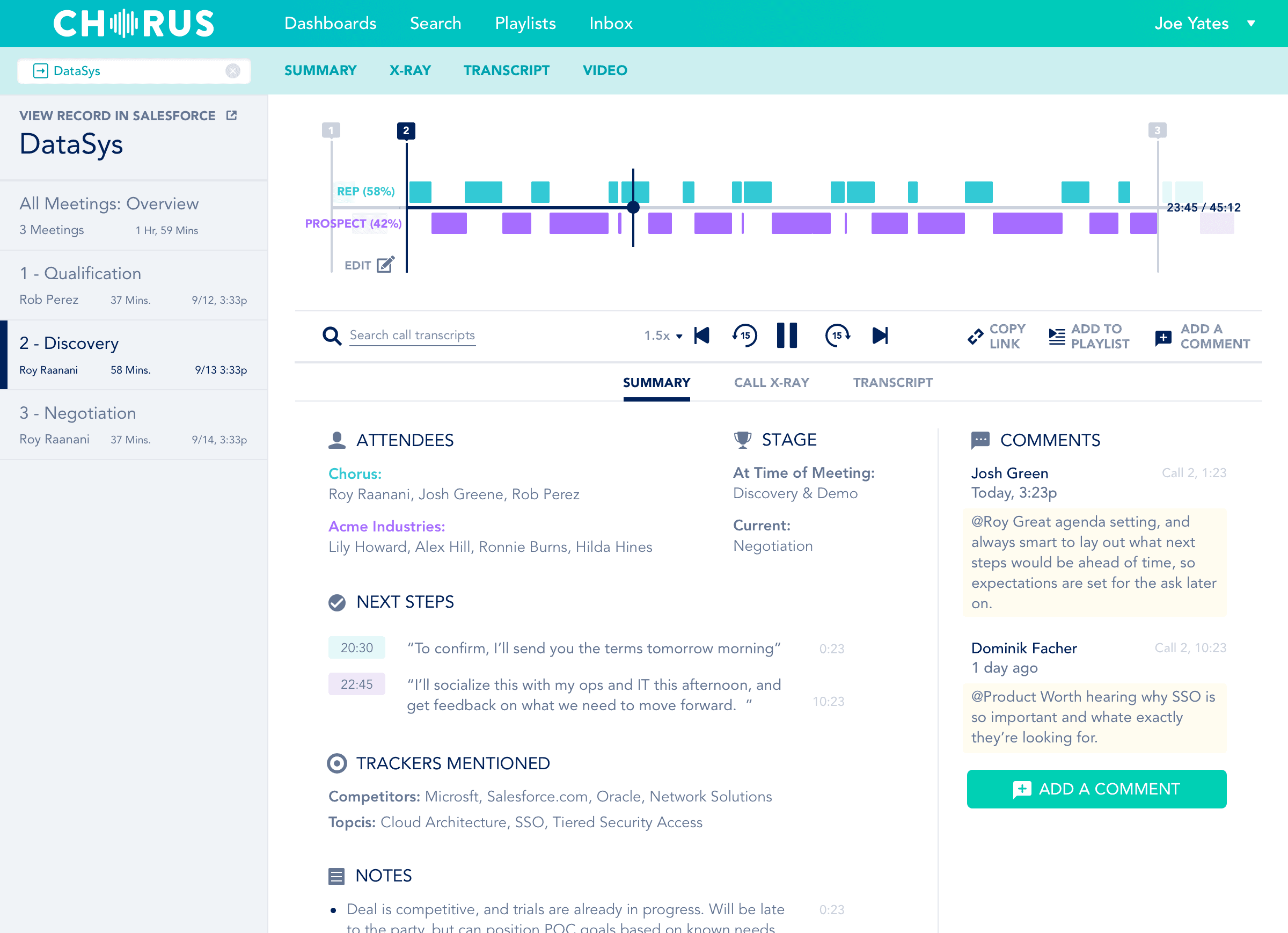 Chorus.ai is a Zoominfo product that specializes in sales conversation intelligence. Its high-level machine learning has more than a dozen technology patents behind it. This tool is a lot smarter than Salesflare.
Advantages
Record calls within Chorus.ai, then listen back to them later or review transcriptions
Sync your contacts and review relationship history within the CRM to learn more about your audience
Track open and closed deals and receive insights to better understand why deals work and why they don't
Try a free demo to see how Chorus.ai slots into your workflow
Chorus.ai Pricing
If you're considering using Chorus.ai, three seats cost $8,000 per year. You can add as many seats as required for $1,200 each.
Read also: Buyer Enablement: Make Your Customers Start Believing
Sales Proposal and Quoting Tools to Replace Salesflare
Generating proposals and quotes are regular sales tasks, but sales reps can get bogged down and lose time without the right tool. To wrap up, we have two options suited for these tasks that could be better than Salesflare.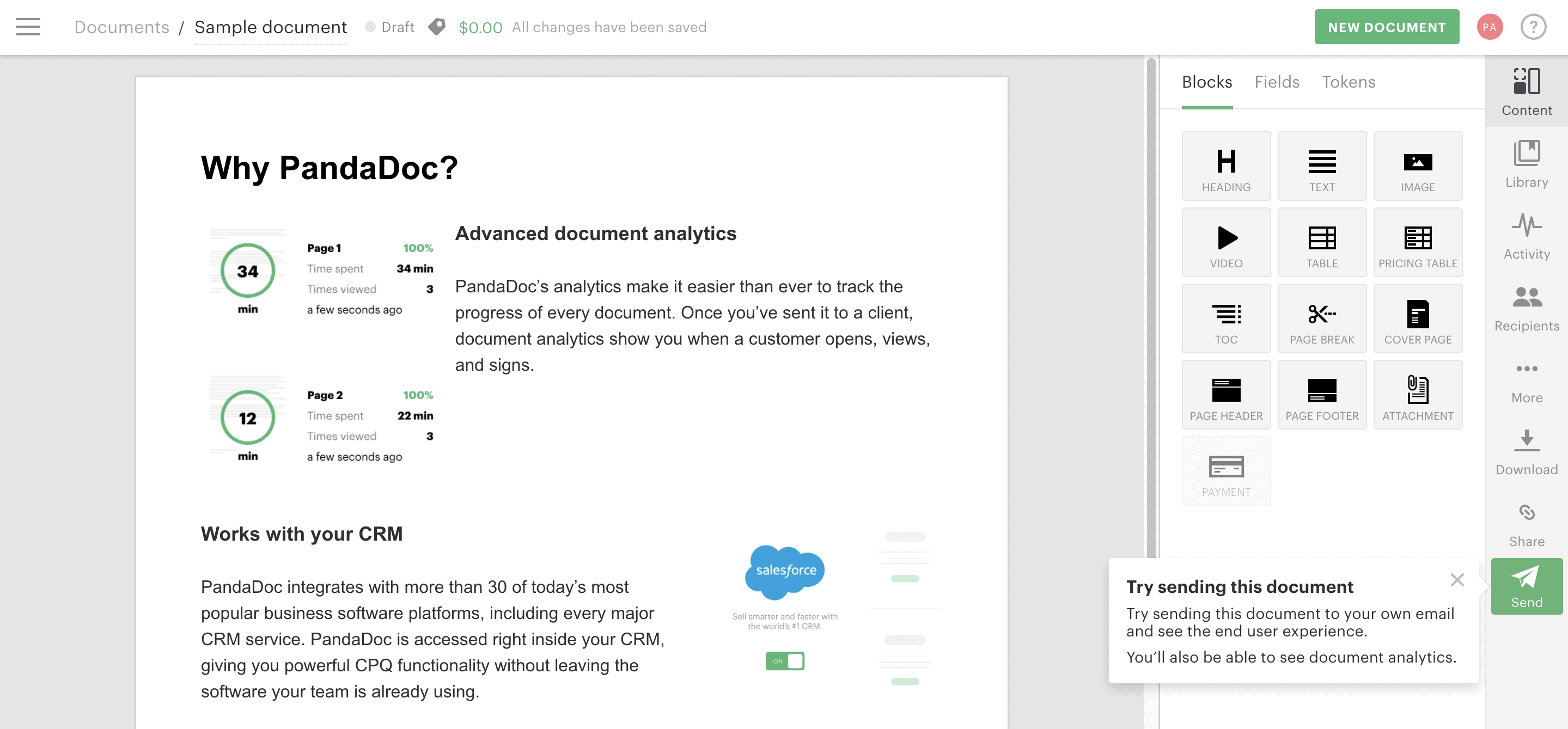 The first is PandaDoc, which allows you to create and manage documents with ease. You can use this tool to get signatures so your contracts don't stall. As such, PandaDoc can supplement or replace your subscription to Salesflare, depending on your business needs.
Advantages
Send and get signatures on your proposals within PandaDoc; the service promises an 18 percent faster close rate
Generate business quotes within PandaDoc, including the Advanced Quotes feature that lets customers choose from options and quantities; they can reach out to you at any time with questions
Simplify your contracts to reduce bottlenecks that slow down the whole sales team
Integrates with Salesforce, Slack, ActiveCampaign, Zoom, Microsoft Word, Zendesk Sell, Google Docs, Zapier, and more
PandaDoc Pricing
PandaDoc offers a 14-day free trial to preview its software. You can then choose from one of these three paid plans with annual pricing.
Essentials for $19 per user per month
Business for $49 per user per month
Enterprise with custom pricing
The Essentials plan includes document analytics, real-time notifications and tracking, templates, and two users. If you opt for the Business plan, you can use the above features and bulk sending, forms, approval workflows, and custom branding.
Read also: 7 Sales Management Tools to Build the Perfect Sales Team
More than 8,000 companies favor this B2B sales proposal software, and if building customized proposals is all you need, it makes sense to try this tool as your alternative to Salesflare.
Advantages
Insights into your sales pipeline, including snapshots and metrics that matter to your small business
Build custom proposals within the design editor by using the custom library, then set permissions and roles to limit access
Supports 15 languages
Integrates with Asana, Gmail, Copper, Dropbox, Gong, Monday, HubSpot, Insightly, Salesforce, Pipedrive, Nimble, QuickBooks, Trello, and Stripe, among others
Proposify Pricing
Proposify keeps it simple with only two pricing plans, the Team or Business plan. The Team plan starts at $49 per user per month when billed annually or quarterly. You can use features like unlimited templates, custom fields, unlimited documents, interactive quoting, and more. The Business plan has custom pricing but includes features like approval workflows, permissions and roles, workspaces, and SSOs.
Read also: 6 Sales Forecasting Tools That Every Business Needs
Conclusion
Salesflare is a good CRM solution for small businesses in the B2B sphere, but is it necessarily the best? Its interface is clunky, and its workflows are tough to use. Some users are happy, but some are not.
There are better CRM software that blend more seamlessly with tools you already use. While we presented 15 fantastic Salesflare alternatives in this guide, if you had to choose one solution to do it all, we'd recommend EngageBay.
It's also a small business CRM solution that's much more seamless and enjoyable to use. You can try the free plan and book a demo with our experts to see how EngageBay can help grow your business.