Modern CRM strategy is centered on the customers, and their relationship with companies. A good CRM system can help you accelerate your business growth by building and enhancing customer relationships. But even the world's best CRM would be inadequate without a comprehensive CRM strategy.
The goals of CRM now incorporate customer retention, positive brand experience, and reduction in customer acquisition costs too.
This brings us to the core steps required for creating a successful CRM strategy.
CRM Strategy Tip 1: Find the USP of your product or service and create your business goals
A good value proposition statement will help you define the kind of customers you will serve, which needs or problems you will solve, and what will be the advantage that you provide.
it must involve people outside the marketing team and incorporate what every customer-facing stakeholder thinks about your producr.
Follow these three key tactics to create your USP statement:
Find high-value customers and talk to them about the benefits your product/service provides. This unlocks unique value propositions that your sales team has helped create.
Analyze your customers' financial capability and market rates. This allows you to position your product/service in comparison to other similar offerings in the market.
Value propositions must be specific, realistically attainable, and well-reasoned. For example, if you say you are going to reduce marketing costs, talk about why do you think marketing costs are high and how much money can actually be saved.
It should be a 2-3 sentences long paragraph that is to be placed on the 'About' page of your company's website.
Once you get an idea about exactly what it is that you offer, break down those goals into quarterly, monthly, and weekly. Create a plan that is flexible enough to allow revisions.
Get Feedback from Current and Past Clients
These would be one-on-one phone calls or face-to-face interviews in which you would ask them open-ended questions. In feedback forms, customers type something and the information is digitally recorded; you cannot ask for clarification or ask deeper questions to know the exact problem.
These direct feedback calls usually take it a level further than a normal feedback form.
You can ask descriptive questions and have detailed conversations when directly interviewing your clients.
Conduct Surveys If You Have Large Clientele
For large client lists, one-on-one interviews are not a practical solution. Surveys with precise strategic questions that help you gain maximum actionable insights are the most suitable customer feedback tool in this scenario. If you have segmented email lists, you can also customize these surveys before sending it to them.
If you can't cover the entire list with one-on-one interviews, you can interview only the highest-value clients and send surveys to the rest of them.
Create Buyer Personas to Know Your Customer
Buyer Personas (or Customer Personas) are fictional representations which collect the most common traits among your potential and actual customers.
Before your marketing team starts making content for your potential customer, they must know who the customer really is and how he/she buys.
A buyer persona helps them understand the character behind your customer and what his/her motivations are to buy a product/service you sell.
Following attributes about your fictional customer help determine the reasons they will buy from you:
Age
Location
Gender
Marital status
Education
Job title
Income
Goals
Challenges
Interests
Values
Personality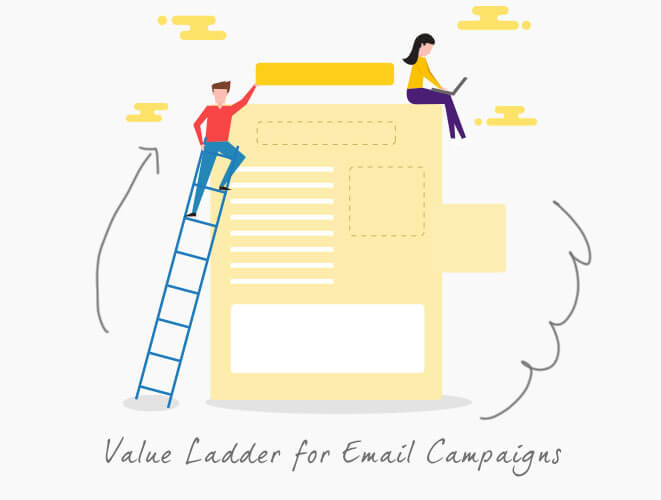 Some of them will have singular values like age or gender. Some of them may not be whole on their own, such as interests and personality; there could granular factors which help determine them.
There are many templates available online which can help simplify your buyer persona creation process.
CRM Strategy Tip 2: Create a Journey Path for Your Customer
Creating a CRM strategy involves knowing what your customer is and what his/her problems are. The first step is understanding the customer's identity is creating a Customer Persona.
A customer journey or a purchasing path is the way you deliver the solutions. So visualizing this journey allows you to get a big picture view and that's how you start unpacking all the little problems or inconveniences you can solve for your customer.
There are several "touchpoints" a potential customer would use to interact with your brand. These include:
Social media ad
Social media business page
Your website
Forwarded email from a friend/colleague
Offer page or a landing page
Pricing page
Call with the Sales team
This is just an example list, you could have a different set of assets with which your potential customer would interact.
Here's another example of what your customer journey could look like: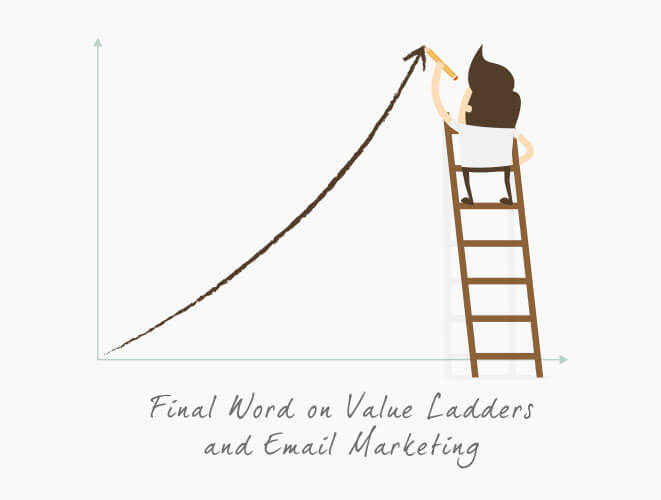 The goal is to understand what questions they have about their needs/problems and what buying stage they are in at each of these touchpoints.
This information helps inform the kind of content you can serve to help the lead move along the journey toward becoming your customer.
Devise a Content Strategy and Condense it Into a Plan
At every stage in the customer journey, create 1-3 content artefacts that can solve the customer's problem at that stage. Usually, the standard is to have one piece of content designed to move leads from one buying stage to the next. Create a list of content pieces (blog posts, podcasts, video, ebooks, etc). This is what you will, at the minimum, have to create in order to have a sustainable inflow of leads.
For example, a lead in the awareness stage would not typically know much about the problem. You could create a detailed long-form blog post to educate them of the problem. To promote this post, you can create a short video telling people about the article in short and share that video on Instagram stories and on Facebook/Twitter.
Likewise, if you want to appeal to a warm lead in the consideration stage, you have to create a sense of mastery to persuade them to convert. So share industry best practices or perhaps a case study that shows how your solution helped a client make a difference in their life/business.
It's a lot of work so you have to plan out your resources, get them approved from the management, and invite all leave applications from your team for the next whole quarter. You could do this for one content resource per stage or more, if you have the budget and the resources.
CRM Strategy Tip 3: Define Where You Will Sell and How You Will Sell
A profitable sales channel and a defined sales process linked to those channels are a must-have for any CRM strategy.
An established business might not need this process. But a startup or a new brand has to take into account all the available online and offline sales channels.
You can sell directly to the customers: This process enables complete control over how you sell. You can acquire leads and customers, both online or offline.
Use Affiliate or Reseller Marketing: Selling through someone else allows you to take advantage of their well-established network. You also get access to their selling experience and often these affiliates can bring in more sales through their own channels than you ever had with other channels. Although there is a lower barrier to entry in new markets, you give up a small share of revenue as commission to the affiliate/reseller. You also won't be able to retain all the control over the sales process.
What stages will you go through when making a sale?
A concrete sales process is important as it will be used as a pipeline you will track all your deals on inside your CRM system.
A sales process will be the list of stages of consideration your proposal goes through. This is more important for B2B businesses rather than B2C businesses.
An example sales process could be like this:
When you first introduce yourself to the client, you are under "first consideration".
Then you may be called in for the "Demo" stage.
Then comes the "Meeting the Directors" stage.
Finally, your customer journey forks into two, with "Won" being on one end and "Lost" on the other end.
One of the things that CRM does for you here is that it tracks all your upcoming deals in a simplified pipeline as shown below. CRM can do a lot more with the analysis of deals that go through and deals that fall through.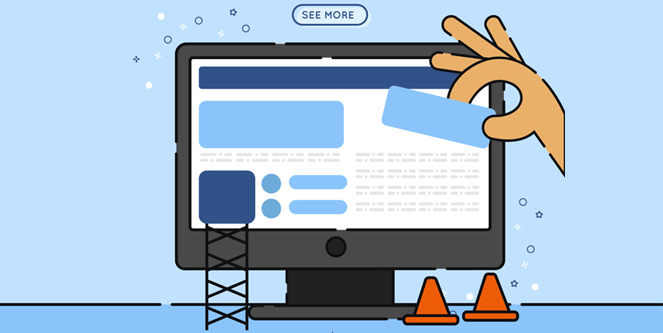 CRM Strategy Tip 4: Define CRM Roles
A new CRM adoption in the team requires some preparation to make your team ready for incoming software. This transition becomes easier if you know what is the level of experience your team already have with a CRM.
A knowledge transfer session (or a series of sessions) must be planned to help acclaimatize them with the change. Such a session must be kept short so as to not exceed the time resources a company can spare on training.
Factors like their previous exposure to CRM and any particular problems they faced with their last CRM can help enrich your sessions and prepare your team better.
In this stage, you should also look to define who will be using your CRM in what capacity. Decide which role in your team corresponds to the what role definition in the CRM and assign permissions accordingly.
Make sure your CRM admin is someone who understands the business and the technological side of things. The admin can also be a CRM Strategist or someone who can advise you to tweak your CRM strategy every once in a while.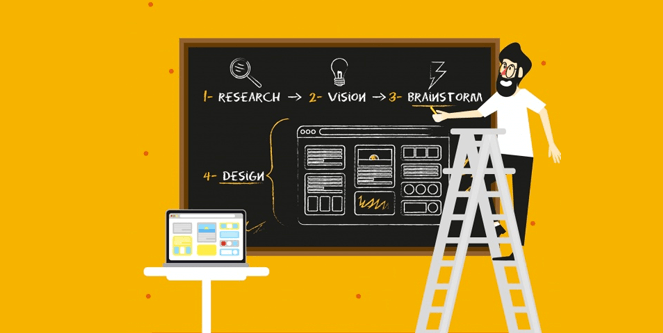 Let your Marketing, Sales, Customer Service team converge in one meeting
Installation of a new CRM (or replacement of the existing CRM) is a great opportunity for you to bring Marketing, Sales, and Customer Service together.
With information from all these teams, you must create a list of tasks to do to help each team preparee for the new CRM.
These are small things that, without precise coordination, could create a problem later on.
For example, if the Marketing team possesses 10GB of content and Sales team uses another 17GB. Then if your new CRM doesn't give more than 10GB, you know beforehand that you need to buy extra storage to satisfy your team's needs.
Tasks that can help prepare you better are:
Consolidation of documents from each team
Consolidation of data on different customers stored by team members on electornic notes, physical notes, email, and other media
Consolidation of strategies to help sell your products/services better.
You can add more tasks if you think they help better prepare your team for the incoming CRM system.
CRM Strategy Tip 5: Define Goals for Your Team and Your CRM
Goal setting for individual team members not only helps team leaders track the team's performance, but it also helps HR track their performance over time.
These goals must be based on your own business objectives and must be congruent with your overall business strategy. Setting ad-hoc goals for teammates only makes your path to achieving them even more difficult.
Walking on a path with organized and manageable goals is much easier than trying to calm the chaos experienced in trying to achieve ad-hoc goals.
At each level, goals will look different. For example, a CEO wants to increase revenue by 15% in the new quarter. A CMO knows the deal pipeline in depth, will decide that the team needs to close 15 new clients to get that 15% growth that the CEO has asked for.
The Online Marketing Manager will need a target of 50 leads per month and the Sales team with three members gets a target of 5 closed deals per quarter.
Each of three Sales team members uses the 15 new client metric to further decide how many demos/meetings he needs (based on his previous performance) to book to close 5 sales in the coming quarter.
Definining Key Performance Indicators (KPI) is the next step that helps map your goals to your CRM so that you can track them with the help of analytics. Sometimes the goals will be KPIs directly.
CRM Strategy Tip 6: Define Goals for Your Team and Your CRM
Before you decide which CRM to invest your money in, you must translate all your requirements and goals into a language your CRM can understand.
This means defining fields for your contacts, deals and stages, and additionally required software.
Clearly Differentiate Among a Lead, a Prospect, and an Opportuinity
A Lead means contact with a full name, number, and a contact email. A Marketing-qualified lead would be a lead whose exact problem has detail provided so you have some data to work on and their budget matches with your pricing plans. A qualified lead could also be called a Prospect.
An Opportunity is a 'good to have' client where you want to work with them but no initial contact has been made or you do not have enough information about them to proceed.
Based on what info your salespeople bring forth on each potential client in the pipeline, you will designate them accordingly and use appropriate labels or field markers in the CRM system.
Do note that some CRM may have a different definition of what a Lead, a Prospect, and an Opportunity mean. Check with the CRM's Sales team if they define these terms differently.
Define your pipelines and stages
Note down all the incoming deal on their respective pipelines in their own respective Excel sheets. This willl help you keep your deals organized in one place, until the CRM is fully functional. This is not a system to help manage your deals, it's just a storage/recording sheet. You will feed this data into the CRM once it's successfully installed.
If you have multiple products/services you are selling, you may need a separate pipeline for each of them. Stages in each pipeline will also be different. All of it needs to be planned and ironed out during this stage.
It may seem like an overkill for your CRM strategy planning process. However, you need the data ready before the CRM arrives or you may be wasting crucial time sorting and organizing everything out.
Plan out your hardware requirements
List all the software you will need in addition to your CRM. Find the highest hardware requirement and create a master list of software requirements. This master list captures all the features you will need in your office computers for all software to work smoothly.
Pass it along to your hardware team of the company and tell them to make necessary changes to ensure this as a standard.
Plan for necessary approvals they may need to ensure the hardware changes don't take too long.