All roads to profitable revenue and sales pass through a robust, future-ready CRM. After seeing all the benefits and applications, it's time to select a CRM that's going to be a major part of the success of your business.
Every CRM claims to be the best. But to develop and nurture powerful customer relations, you have to be sure of all the ins and outs of the software and make sure all the finer details are agreed upon by all stakeholders.
So in this section, we will highlight a process of CRM selection that covers all bases and ensures you don't get lost in the sea of marketing terms.
Step 1: Take a stock of your current process to fill out the bigger picture
It's important to have all the data transferred and backed up safely before you install a whole new company-wide system such as a CRM. This is as an opportunity to clean up you existing processes and make them more efficient.
So, get your sales team and ask them to list down details of each client and of every lead in the pipeline.
Bringing all the data together helps you define a starting point by getting a complete picture of how your sales team functions.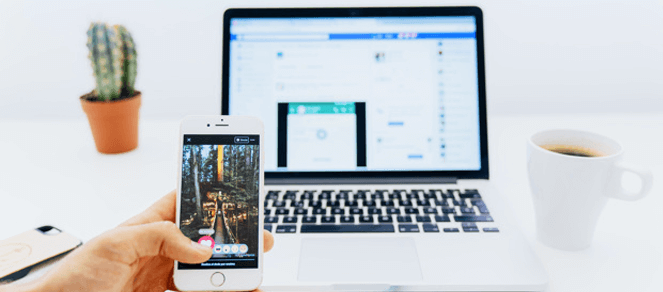 It also lets you find out your own strengths (that help them close deals faster) and weaknesses (that create a bottleneck in the process).
Step 2: Create a list of features you are looking for in a CRM
Identifying your strengths and weakness is a good start. To decisively select one CRM out of a plethora of options available, you will need a list of features you want in your CRM.
Do you want to shorten the sales cycle?
Do you want to know what really helps close deals?
Do you want to have comprehensive reporting?
First start from the sales functionalities you want to improve. Compare your current state to your ideal state. This shows your efficiency gap and from this gap, you would know the feature you should look for in your CRM.
Make sure you list down functional as well as business requirements.
After creating a wishlist of features this way, you can divide them into highly important to essential features based on their priority in your business.
Some features may look as if you can't do without them. Let's say, Twitter timeline of a client. But after talking to your sales team, you may decide that it's not all that important. If that feature is costly and your team can do without it, it saves you money that you can spend on other more important features.
This method is applicable even if you are currently using a CRM and looking for a change.
Step 3: Define your KPI goals
The next step in your process is going to give a numeric endpoint to the wish list you just expressed in step 2. It gives you a benchmark to look forward to achieving.
Start by defining business goals that you want to achieve in the next quarter, the next 6 months, and over the course of the current fiscal year.
KPIs stands for Key Performance Indicators. They are values that you will measure with your CRM.
You can use customer journey stages as the guide toward defining your own KPIs for the CRM to measure.
For example, for your TOFU (top of the funnel) content, increase in website visits and an increase in number of leads collected is a good KPI.
For MOFU (middle of the funnel) content, an appropriate KPI would be a higher number of ebook downloads or webinar attendees.
For BOFU (bottom of the funnel) content, conversions is a very obvious KPI to be measured. Besides conversions, you can also measure increase in customer lifetime value (CLV). This value can increase by higher number of up-sells and cross-sells.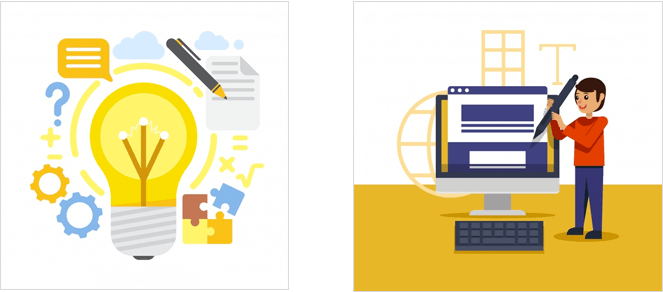 If you measured any particular KPI before, use that as a barometer of your team's capability and set your goals accordingly.
Step 4: List your options
With goals and feature list out of the way, it's time to go software shopping.
It's easy to lose sight of your goal and wander aimlessly among your options. To make it simple, this guide lists the "must-check" factors in CRM selection:
Cloud is non-negotiable
Most modern CRM systems have this feature. If some software company does claim to provide on-premise CRM solution, they're living in the past and they will make your company live in the past. You shouldn't have to manage a huge data center and pay all the costs associated with it, when you can simply outsource it to your cloud CRM provider.
Very few of the software you use will require individual installations because SaaS removes the process bottlenecks and costs caused by on-premise software.
Cloud computing is a boon not only for CRM but for all software.
Mobile-friendliness is also non-negotiable
It's easy to create mobile apps or mobile-optimized websites. But sometimes the CRM has so many features that the mobile app can become quite heavy.
If your preferred provider does not have all the features on mobile app, they should have a "lite" version of the app for some smaller functions that can be offered on mobile.
Your need for accessibility would also be satisfied if all the major features (pipeline history, purchase orders, or customer history, etc) can be viewed via a mobile-optimized website.
If you have to pinch-zoom to see your data because their website renders as a desktop version on a mobile browser, that CRM should be immediately booted off your list.
Check for integrations with other important software
Your CRM will be used by your marketing, sales, and your customer service team. Often HR would also need a tap into your sales agent performance data (for obvious reasons).
So you need a CRM that integrates into other existing software that will need its data.
The integrations can be of two types: native and channelled.
With native integrations, you provide your login info and the data is automatically extracted by the CRM.
Modern integrations can also be channelled through a third-party like Zapier.
If the CRM doesn't play nice with its sibling software in your company, it should not be on your list.
How easy will it be to get started?
You want to break in your new CRM quickly after the demo and final selection, but you also want it to be smooth and error-free. Some CRM companies provide free migration, but some charge for it.
First time usage assistance would be required and you should opt it to ensure a problem-free transition.
If you are buying a long-term package, check for discounts on training costs.
Operational specifics about the company
This may seem like a lightweight option but it should be high on your priority. You don't want to hand over your data to a company on the decline. Following are some of the factors that can help study the CRM company as a part of CRM selection due diligence:
Strengths, market positioning, market share and latest media reports under the Google News tab.
Domain expertise and full-range of services. (You don't want to deal with a first-time CRM provider or someone with no performance records to showcase!)
Funding rounds and high-profile exits in the past quarter.
High-profile partnerships with industry-leading companies like Microsoft or Google; these indicate a successful track-record.
Social capabilities of the CRM
Traditionally, social network monitoring was offered separately. Modern CRMs come with a certain degree of social capabilities built into them.
These can range from basic monitoring of hashtags and social feeds of industry influencers to interactions by your support team with your followers.
A Social CRM will expand your capabilities by allowing you to integrate your community with your business; there's a definite value add.
However, it may come at a cost and may not be fully mature to replace your current social media management software. Decide wisely because this is a "nice to have" capability, not a "must have".
Ultimately, you should not trust a CRM just because it is a popular industry name or if they are offering a huge discount. Don't delay your due diligence until after the purchase or you could be in for a rude shock.
If you are concerned about time and resources, this process of due diligence can be sped up by using CRM selection checklists and templates as well.
Step 5: Get everyone on board
After the research and due diligence, it's time to let your team evaluate the options you have chosen. Your team may be small but they also need to have a say in the process as they wil be the end users of the software. You don't want your software giving them problems in the future.
Here are some factors you need to consider while consulting with your team and making a decision for them:
Involve your bosses and subordinates in the process: Let your high-level stakeholders know about your options. Answer their queries and concerns. You may also get a list of questions for further clarification about each software's offerings. Also, involve your sales and marketing teams as they are going to be end users of the chosen software. Help them be proactive in their analyses.
Don't forget the UX of the software: Ask your team what they think of the overall UX of each software they try. Ask them specific open-ended questions. Your team may end up reporting small UX issues that would seem insignificant. If the issues are of a more permanent nature (like a complicated procedure to generate a routine report), it could cost them crucial runtime in the future. Understand what those issues are, what can you do to solve them and which issues cannot be solved. Talk to the sales team if you notice some bugs and ask them how long it would take for their team to fix it.
Step 6: Schedule demos of three top CRM software choices
Don't ask for a standard demo, ask for a demo that's customized to your feature wish-list you created in the early stages of the due diligence process.
You can check for rest of the CRM features (aside from your list) in the same demo but at the end of your wishlist demos.
Repeat this list for three of your topmost choices so you can easily compare. This makes sure you get to see all the important parts of the software while utilizing your demo time efficiently.
An easier way to compare would be creating a Google sheet with your feature wish list and asking your end users to rate the demoed CRM system on each feature.
Step 7: Ask the details of onboarding and training
You want to know what kind of training they provide, how much they charge for it, and what is included in their training. You also want to know how long will the training take before your team can start using the CRM.
Finally, you also want to be sure of what's not included in the training so that you can schedule those walkthroughs explicitly and avoid any miscommunication later on.
Step 8: Ask for possible customizations to features and pricing
After finalizing your preferred CRM software, you must negotiate. Chances are that you are already getting a substantial discount with the yearly pricing. However, it's not uncommon for a customer to ask for a discount.
Hopefully, you would have the feedback from your sales and marketing team which would give you reasons to ask for a discount.
The CRM company may not budge on the actual membership pricing of their product. However, they may provide concessions in either the breadth of training, training costs, or additional features that may be outside of the plan you bought.
It never hurts to ask. These requests have a higher rate of success during month-end or quarter-end days to fulfill their own targets.