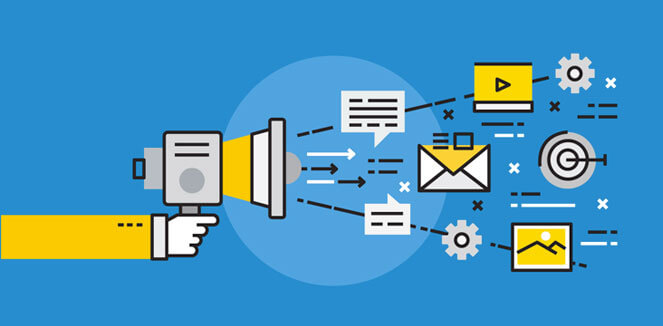 Have you wondered what really are the benefits of using a CRM? If it is really useful to your company?
Many small business owners use reasons like CRM systems are expensive or they are hard to get used to. But that's not true!
The CRM industry has matured in terms of pricing, features, and user experience. CRM systems 10 years ago were large, clunky pieces of software with features that simply computerized whatever Excel did for you.
Modern CRMs are no more "good to have". They are essential to the point that without a CRM, you would be missing some crucial capabilities which Excel can't offer.
To put it simply, whatever Excel can do for you, a CRM system does way better in a way that it renders Excel primitive.
As we already told you, CRM will be the biggest expenditure among enterprises by 2021. There are several reasons for it, which we will try to briefly explain in this section.
CRM Benefit #1: CRM minimizes data entry efforts for your sales team
If the sales reps make any errors during data entry in a hurry, it leads to incomplete records.
With a CRM system, you can set up lead capture forms, feedback forms, and set up mandatory fields to ensure complete data capture. This takes the data entry effort away from Sales reps and saves them a lot of time.
If they have to do manual data entry (for leads captured through networking events, for example), the system can ensure details are not missed out.
CRM Benefit #2: CRM makes forecasting more accurate
You can really capture the customer's journey from start (lead gen) to end (first sale) and beyond. Even the social media sentiment of the customer about your brand or other brands can be captured, giving you a highly magnified look into your customers' lives.
You can get a clear window into how the customer interacted with your brand and confidently conclude what works for your customers and what pushes them away. Over time, you begin to find patterns and insights into the purchase process, thereby strengthening your Sales strategy.
Because we have a simplified and more accurate view of the leads pipeline and an enhanced sales strategy using a CRM, the forecasting becomes less guesswork and more reliable with data-based predictions.
CRM Benefit #3: Customer Service teams can track conversations across multiple channels
The CRM aggregates conversations from multiple social channels. So when the customer changes from Twitter DMs to Email conversations, your sales agents get everything on a single screen.
Imagine all the time that the sales agent saves here by NOT doing all the overhead work.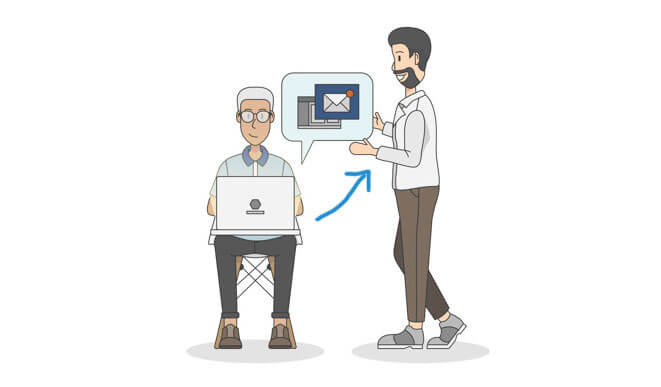 No more tracking of the conversation across multiple channels. No more time wasted in copying and pasting the text to collate the data.
And all this for multiple conversations at once!
More than anything, using a CRM ensures that your sales or customer service agents don't miss any important message in the flood of every day conversations.
CRM Benefit #4: Uncover Personalization Opportunities Through Your CRM
To cut through all the marketing and advertising noise a modern customer goes through every day, you need more than just a great product. Personalization is a technique that lets you make necessary changes to your content to make it more appealing to your leads and customers.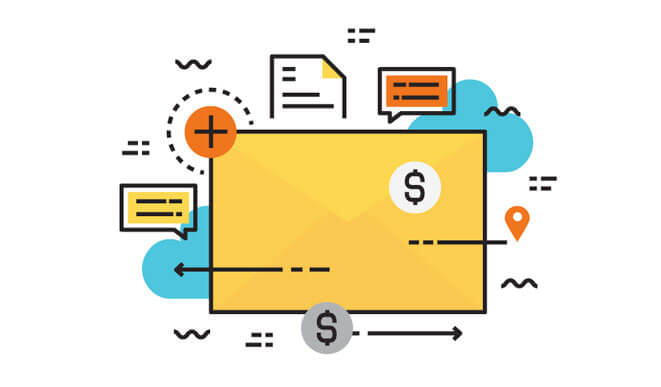 Genome Research by Infosys showed how over 80% of customers notice personalization, appreciate it, and use it actively to make buying decisions.
Customers also prefer brands that provide personalized suggestions based on their likes, dislikes, and purchase history. Grace Nasri discussed these trends on her blog on Digital Trends.
CRM plays an important role in implementing personalization. It stores detailed information in an organized manner and extracts deeper insights through business analytics.
Your content will finally be more relevant to your potential customers. Your brand could fight all the competition and get noticed from among the noise.
CRM Benefit #5: Find Your Best Customers By Using a CRM
What happens when a client with a high acquisition cost leaves within the first year?
It's heart-breaking. You didn't spend all those days chasing around the client only to lose them in less than 12 months!
Getting repeat business helps you in so many ways. Your can position yourself so much better when you have a high number of customers coming back to do business with you.
Your marketing becomes easier too. Customers find it easier to trust and follow in the footsteps of others who have trusted you with their business before. If you have multiple repeat customers, it only serves to make you more trustworthy.
Using your CRM, you can discover customers at all levels from super low to high and very high lifetime values.
By focusing your marketing upsells and customer service on the highest-spending customers, you give them reasons to rely on you for future projects and to refer you as a partner to others in that niche. This personalized attention makes your most profitable customers spend even more and you are able to retain them for longer.
Thus, you gradually increase your repeat business.
CRM Benefit #6: Make More Money With Upsells and Cross-sells
With the help of Sales analytics function in your CRM, you can find products relevant to each other if they're bought together often. For example, if I buy a shirt, I am also likely to buy a pair of pants with it. If someone is buying your email marketing services, they would likely buy email analytics package as well.
When combined with your own marketing common sense, you can discover so many cross-sell and upsell opportunities.
You can simply program your CRM to send reminder emails for related products and let the system take care of these cross-sells and upsells.
CRM Benefit #7: Understand Customers Deeply and Retain More Customers
Recording all conversations across all channels is a single feature of the CRM that's useful so many times. It's basically your chicken that lays the golden egg.
CRM tells you how individual products and campaigns are performing. By having all the customer interactions at one place, you instinctively know what works best for customers and what doesn't.
Armed with this information, you can make changes as and when required to take the performance of your team and your products to the next level.
If a certain message sent by a specific salesperson made the customer very happy, you can replicate that across the team.
By replicating successful sales and customer service strategies, you can reduce negative experiences and increase positive experiences for your leads and customers.
CRM Benefit #8: Streamline your internal communication
The reason lead acquisition efforts suffer, more than anything, is miscommunication between teams. Teams working in a silo (i.e. not sharing information with each other) causes communication gaps. You could lose crucial leads if they are being managed in a spreadsheet-based system or specific independent systems being used by each team.
In a CRM, the access and transparency of multi-faceted customer data ensure everyone in the team sees the freshest copy of user interactions at all times, thereby avoiding any communication gaps.
Ever had disputes in the team about a lead being assigned to a specific salesperson? CRM can also be programmed to assign leads to team members for smoother team functioning.
CRM Benefit #9: Stronger Marketing, Sales, and Customer Service due to shared information
Marketing helps share the benefits of the product/service to potential customers. During this process, they use various ways to interact with the customer except talking directly to the leads.
The sales team can get on demo calls or other important meetings with the decision making stakeholders of the clients' teams. These one-on-one and group calls give far more personal and in-depth insights into the emotion behind their purchase decision.
This information can empower your Marketing team to create more relevant marketing material that easily catches the attention of visitors and helps pre-qualify them to some extent.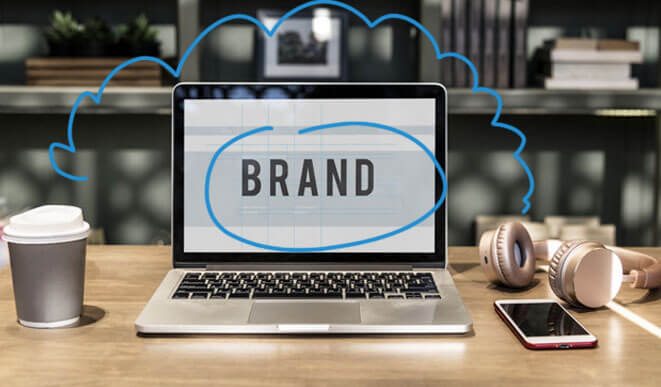 The customer Service team can also access this shared knowledge base created by the Sales team and anticipate the customer's problem to give them quick solutions.
The customer service team can help the sales team overcome objections with their in-depth knowledge of what customers go through every day.
CRM can make this information visible to everyone. The teams can conduct a quarterly-exercise to condense Customer Delight insights in one document which is useful for all three teams.
CRM Benefit #10: Manage Your Deal Pipelines Better
Once small businesses see a growth spurt, they also notice an increase in the number of incoming leads. It starts small and the initial few leads are easier to manage. But once the number of leads outgrows your ability to organize and manage them, you run the risk of losing some important leads among the resulting chaos.
An inefficiently organized Spreadsheet system for tracking leads adds even more pressure on your Sales team. Three potentially dangerous situations can happen for your business:
You can lose the leads you fail to nurture
You can lose leads who were very close to conversion due to missed follow-ups
Leads may leak out due to incomplete or inattentive nurturing.
CRM allows you to avoid all these situations. It lets you:
gather leads from all sources
organize them according to attributes relevant to your team
nurture them individually based on their unique attributes
track the factors that affect their progress
get them to convert with customized pricing and offers.
This makes CRM extremely powerful in lead analytics where all the data about sales effectiveness of your company can be gathered and analyzed critically to make it better.
If you never had that situation, you could have it if you make the mistake of sticking to a spreadsheet-based system.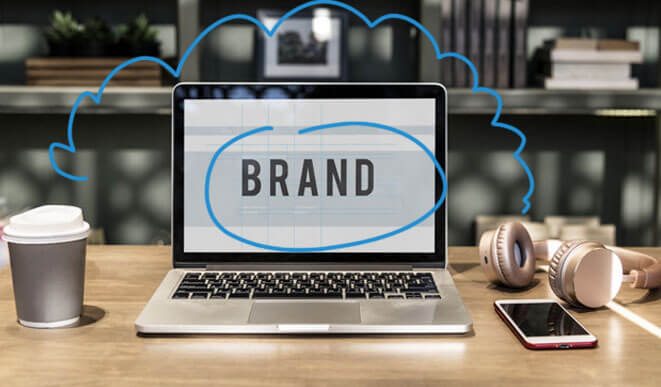 CRM can help you organize your deals based on the stage of the Sales process they are in. This empowers you in several ways:
You can have a quick glance of how many deals are about to close and what are the factors moving them toward the close.
Your sales team can prevent loss of revenue by capitalizing on the hottest opportunities.
Visualization of deal pipelines also enables identification of the weak spots so you can take necessary steps to turn them into your strengths.
You can also predict how much you will sell in the current quarter and how fast can you convert and close each deal.
Many CRM systems also have multiple Sales pipeline tracks for all the categories of products/services you are selling.
All these features make CRM very powerful for managing your entire Sales cycle without the overwhelm of handling many deals at once or missed opportunities (or both).